ND8 Square Filters(0.9/3 Stops) 100*150mm Reverse Graduated Grad Neutral Density ND Filters Optical Glass GND Slim HD Nano-Coating Waterproof for Cokin Z
To
United States
Expedited Free Shipping
3-5
business days
Free Shipping. 30 Day No Reason Return. K&F Concept GND filter made of top optical glass. Waterproof, scratch-resistant, valued lens well protected. Free holder bag included.

KF01.1148

SKU:

KF01.1148

90.99

https://www.kentfaith.com/KF01.1148_reverse-graduated-neutral-density-gnd8-3-f-stop-filter-100-150mm
Description
* SJ52 Graduated ND8(0.9) 3 stops filter made of Germany top optical galss,increased optical clarity and color fidelity.
* K&F neutral density adopts exclusive research and development gradual coating, the light from ultra violet to near-infrared light can pass through evenly.
* Double sides optical grinding and polishing to make sure the optical high parallelism and smooth to ensure the high sharpness of image.
* Nano coating layer technology,waterproof, scratch-resistant, anti-reflective green coating, effectively prevent from oil, fingerprint, scratch, protect valued lens.
* Allow the reduction of light to part of a scene, balancing light and dark for an even exposure (sunset, sunrise),It could fit to Lee Filter Holder and Cokin's Z Series Filter holder.
Shipping
To
United States
Expedited Free Shipping
3-5
business days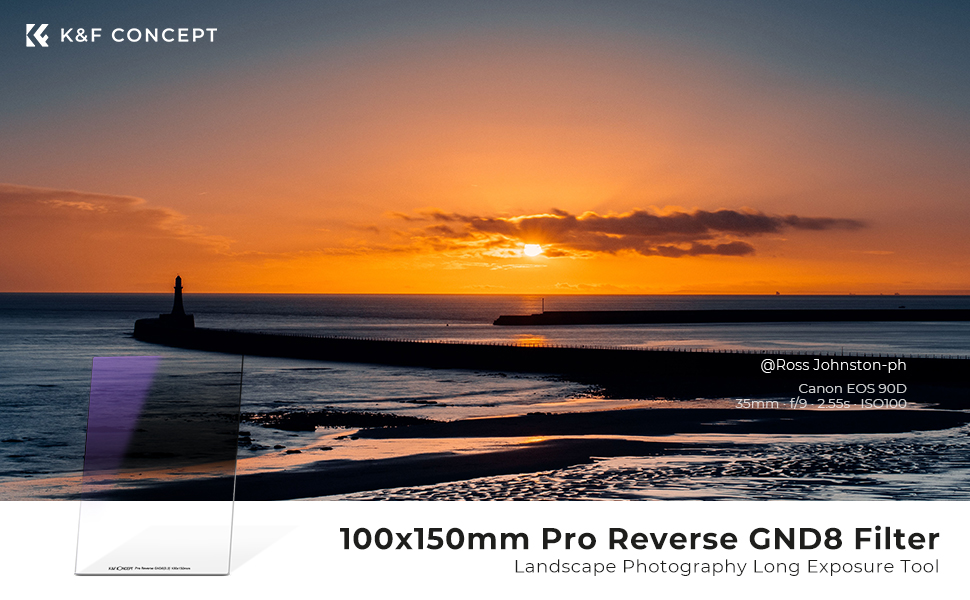 K&F Concept 100*150mm Reverse GND8 (3 Stop) Square RGND8 Filter with 28 Multi-Layer Coatings for Camera Lens
• K&F Concept Pro Reverse Graduated ND8 filter gives your landscape and skin texture a more colorful touch. Great for outdoor scenes, allow a considerable amount of time-saving in post-production software job.
• Reverse GND filters have a specific use for shooting at the light source when the light is harshest at the horizon and tapers off toward the sky. Perfect for shooting sunrise and sunset.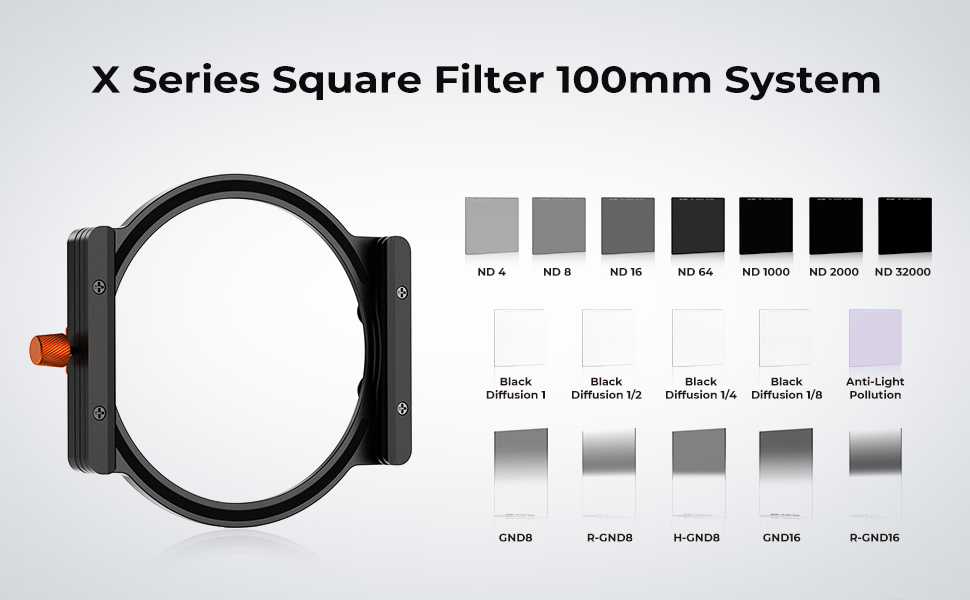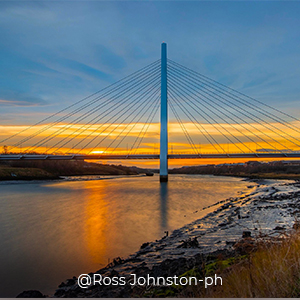 Blancing the Light
Reverse Graduated Neutral Density Filters reduce the quantity of light that reaches the sensor or the film, increasing the exposure time.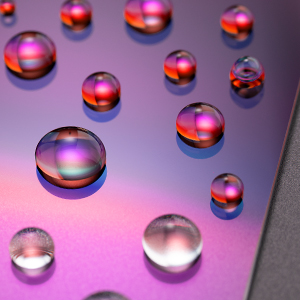 Waterproof & Scratch Resistant
Help you to control light and colour directly on your raw images when shooting, make your pictures more real than PS and save your much time.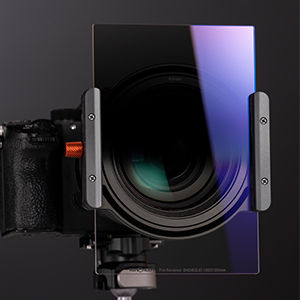 28 Multi-Layer Coatings
Reverse Gradual the color transit natural and won't cause distortion. Wide angle, no dark corner, better than round filters, and have very strong effects.
Rating

3 reviews.

4 reviews.

86 reviews.

3 reviews.

1 reviews.
Price

$178.99

$90.99

$293.77

$99.99

$299.99

$152.99

$177.47

$89.99

$199.98

$90.99

Model
KF01.1148
SKU.1600
SKU.1601
KF01.1147
KF01.1168

Size

100*150mm
100mm/150mm
100*150*2mm
100*150mm

Filter Material

Optical glass
Japanese AGC Glass
Japanese AGC Glass
Japanese AGC Glass
Optical glass

Multi-Coating

√
28 layers
28 layers
28 layers
√

Waterproof

√
√
√
√
√

scratch-resistant

√
√
√
√
√

HD

√
√
√
√
√

Transmittance

∕
12.5% (GND8)
∕
∕

Antireflection

√
√
√
√

Filter Thickness

2.0mm
2mm
2.0mm
2.0mm

Ring Material

Optical glass
Aviation aluminum alloy
Optical glass
Optical glass

Series

X-series
X-series
Nano-X series

Recommended Scenes

Landscape Photography
Landscape Photography
Landscape Photography

Function

Light Reduction Effect
Light Reduction Effect
Light Reduction Effect/Reduce Exposure in Selectiv

Reflectivity

0.15%

Stops

0.9(3 Stops)
These are quality filters for the price.
25/10/2020
Use this all the time. Nice quality glass.
21/10/2020
When the sun drops closer to the horizon and the cloud higher in the sky is darker a soft grad can unbalance the image, a hard grad also unbalances the image, thats where this little beauty comes in i never knew how much i needed one of these until I got one a brilliant filter does exactly what i want it to and its very high quality a phenomenal piece of glass now essential in my camera bag I would'nt leave home with out it.
12/10/2019
There are no faqs for this product.
Do You Know How Your K&F Concept Filters be Produced? | One-day Tour in Production Line
How to check your lens size
Filter
Size
100*150mm
Filter Material
Optical glass
Multi-Coating
√
Waterproof
√
scratch-resistant
√
HD
√
Transmittance
∕
Antireflection
√
Pattern
Filter Thickness
2.0mm
Shape
Square
Ring Material
Optical glass