ND8 Square Filters(0.9/3 Stops) 100*150mm Reverse Graduated Grad Neutral Density ND Filters Optical Glass GND Slim HD Nano-Coating Waterproof
Terms
Terms and Conditions:
Coupons are valid for a limited time only. Kentfaith reserves the right to modify or cancel coupons at any time.
You must purchase the qualifying items added to your Cart when the coupon is in effect for the discount to apply.
If you later modify or cancel the subscription or delivery date for the qualifying item, the discount will not apply.
The coupon applies only to qualifying items displaying the coupon offer.
If you buy more than one item from the same coupon, the maximum discount amount of the coupon will be equal to either the percentage discount off or the face value of the coupon on one eligible item. The coupon may only be used on www.kentfaith.com.
The promotion is limited to one coupon per customer.
If you return any of the items purchased with a coupon, the coupon discount or value may be subtracted from the return credit.
Buy 99$-15$, 199$-30$, 299$-50$, 599$-120$(autumn sale Price)
To
United States
Expedited Shipping
3-5
business days
Free Shipping. 30 Day No Reason Return. K&F Concept GND filter made of top optical glass. Waterproof, scratch-resistant, valued lens well protected. Free holder bag included.

KF01.1148

SKU:

KF01.1148

89.99

https://www.kentfaith.com/KF01.1148_reverse-graduated-neutral-density-gnd8-3-f-stop-filter-100-150mm
Buy 99$-15$, 199$-30$, 299$-50$, 599$-120$(autumn sale Price)
Description
* SJ52 Graduated ND8(0.9) 3 stops filter made of Japanese top optical galss,increased optical clarity and color fidelity.
* K&F neutral density adopts exclusive research and development gradual coating, the light from ultra violet to near-infrared light can pass through evenly.
* Double sides optical grinding and polishing to make sure the optical high parallelism and smooth to ensure the high sharpness of image.
* Nano coating layer technology,waterproof, scratch-resistant, anti-reflective green coating, effectively prevent from oil, fingerprint, scratch, protect valued lens.
* Allow the reduction of light to part of a scene, balancing light and dark for an even exposure (sunset, sunrise),It could fit to Lee Filter Holder and Cokin's Z Series Filter holder.
Shipping
To
United States
Expedited Shipping
3-5
business days
Sale
Buy 99$-15$, 199$-30$, 299$-50$, 599$-120$(autumn sale Price)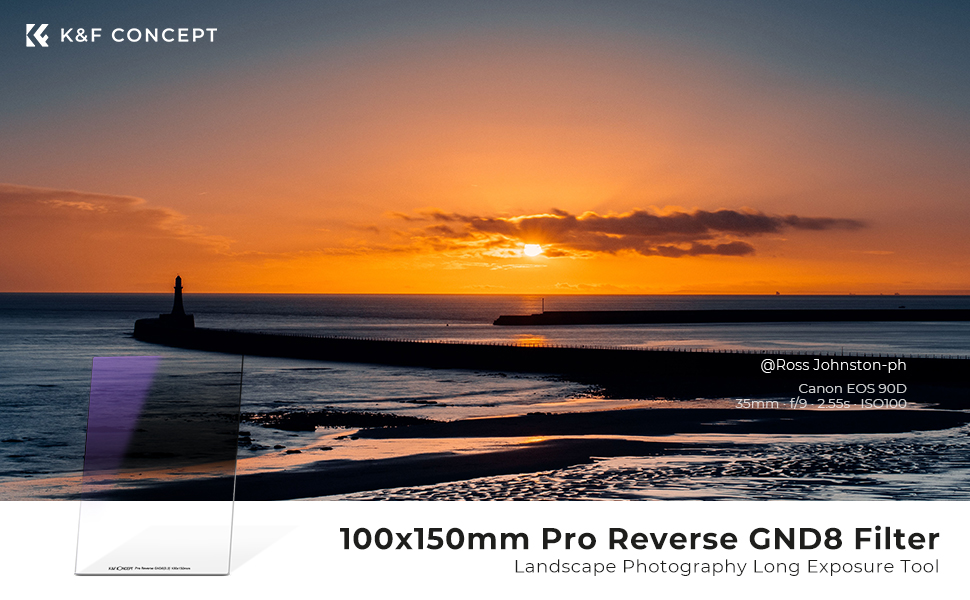 K&F Concept 100*150mm Reverse GND8 (3 Stop) Square RGND8 Filter with 28 Multi-Layer Coatings for Camera Lens
• K&F Concept Pro Reverse Graduated ND8 filter gives your landscape and skin texture a more colorful touch. Great for outdoor scenes, allow a considerable amount of time-saving in post-production software job.
• Reverse GND filters have a specific use for shooting at the light source when the light is harshest at the horizon and tapers off toward the sky. Perfect for shooting sunrise and sunset.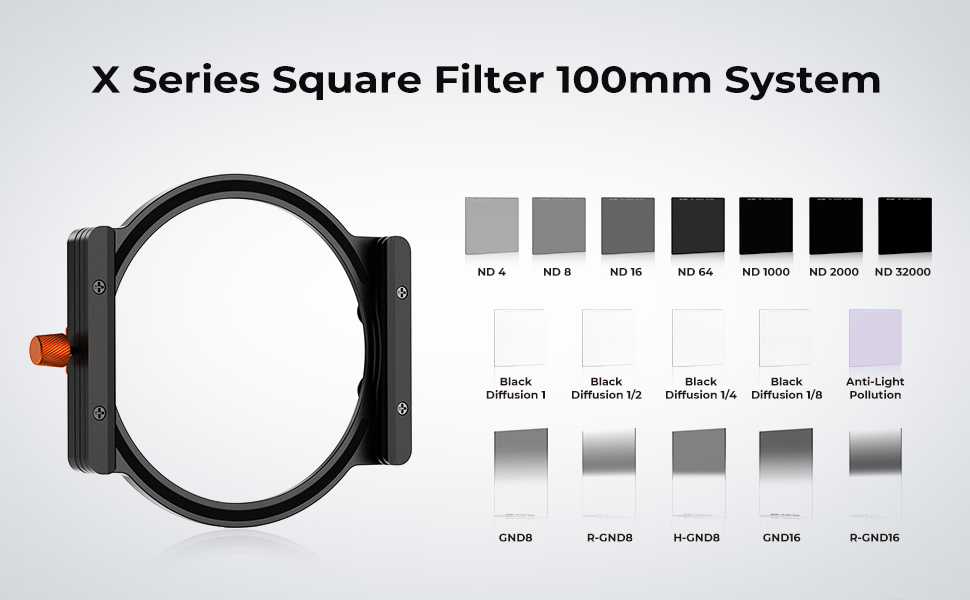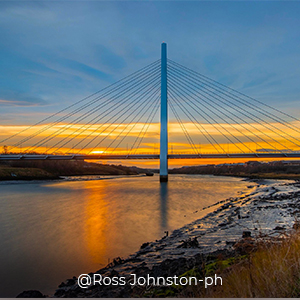 Blancing the Light
Reverse Graduated Neutral Density Filters reduce the quantity of light that reaches the sensor or the film, increasing the exposure time.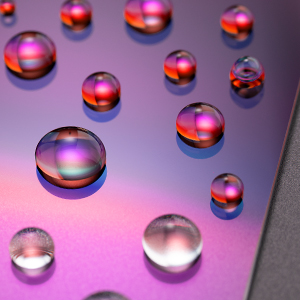 Waterproof & Scratch Resistant
Help you to control light and colour directly on your raw images when shooting, make your pictures more real than PS and save your much time.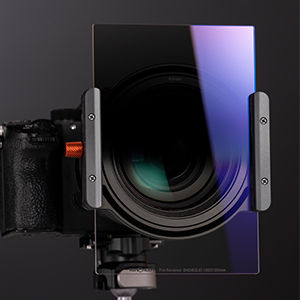 28 Multi-Layer Coatings
Reverse Gradual the color transit natural and won't cause distortion. Wide angle, no dark corner, better than round filters, and have very strong effects.
| | | | | | |
| --- | --- | --- | --- | --- | --- |
| | | | | | |
| | | | | | |
| | | | | | |
| Rating | 25 reviews. | 102 reviews. | 99 reviews. | 33 reviews. | 23 reviews. |
| Price | $89.99 | $101.99 | $143.99 | $89.99 | $89.99 |
| Model | KF01.1148 | SKU.1600 | SKU.1601 | KF01.1147 | KF01.1168 |
| Size | 100*150mm | | 100mm/150mm | 100*150*2mm | 100*150mm |
| Filter Material | Optical glass | Japanese AGC Glass | Japanese AGC Glass | Japanese AGC Glass | Optical glass |
| Multi-Coating | √ | 28 layers | 28 layers | 28 layers | √ |
| Waterproof | √ | √ | √ | √ | √ |
| Scratch-resistant | √ | √ | √ | √ | √ |
| HD | √ | √ | √ | √ | √ |
| Transmittance | ∕ | | 12.5% (GND8) | ∕ | ∕ |
| Antireflection | √ | | √ | √ | √ |
| Filter Thickness | 2.0mm | | 2mm | 2.0mm | 2.0mm |
| Ring Material | Optical glass | | Aviation aluminum alloy | Optical glass | Optical glass |
| Series | | X-series | X-series | Nano-X series | |
| Recommended Scenes | | Landscape Photography | Landscape Photography | Landscape Photography | |
| Function | | Light Reduction Effect | Light Reduction Effect | Light Reduction Effect/Reduce Exposure in Selectiv | |
| Reflectivity | | | | 0.15% | |
| Stops | | | | 0.9(3 Stops) | |
All Reviews
Image

All Star

5 Star

4 Star

3 Star

2 Star

1 Star
very good filters.
i bought 3 kits, 3,6 & 10 stops and works great.
no color cast or color shift and easy to clean.
21/05/2023
Works as Advertised--Highly Recommended
I've used this filter a few time now and it provides excellent contrast to city lights, structures and starry skies.

I would buy this filter again!

Rich
21/05/2023
Nd2000 excellent
Packaging: great care Filter
holder: brilliant (belt extractor)
Scratch resistant: excellent
Anti-grease: excellent
Anti-reflection: excellent (designed to be used in full sun)
Gain f/stop 11 ( example allows you to lengthen the shutter speed from 1/125 to 16 seconds)
I attach a shot taken at 35 mm on FF with k&f Nd2000
f8-30 seconds.
Do I recommend it?
I love it, you guys.
Good light
21/05/2023
Exactly what I expected. Quality delivered on time.
I thought is was great. I just ordered one a little too dark. I really needed a ND8
06/05/2023
Arrived faster than expected, the product is well packaged!
I currently have a 12 stop ND filter that I find can be a little heavy handed at times and wanted a 6 stop ND.
After seeing the promotion ads I thought I'd give this K&F Concept filter a try. The sale price was too good to pass up, my order arrived a few days faster than excepted which is always great. The filter was well packaged, love the pouch with pull tab which makes getting the filter out much easier, the filter quality looks to be great, equally or better then my current filters, hopefully I can test this 6 stop ND within the next few days!
06/05/2023
Great Quality Glass
I used the K&F ND1000 MC 20 filter for a short film production. It's drastically dark, but a solid filter when needed for a day shoot, that otherwise would have been washed out with too bright of a background. Great for keeping a creamy bokeh at a very low f-stop. I'll add pictures later. Comes with a protective leather and padded pouch.
05/05/2023
Perfect
Makes clear and sharp images
05/05/2023
Worthy of purchase
K&F filters are value for money. Deliver the quality a photographer expects.
03/05/2023
Very Nice
This is a more affordable alternative to the big names and I'm very impressed with the quality so far. It is shipped in a nice box and encased in its leather protective pouch. The pouch looks and smells like leather but I would be surprised if it actually is at this price. Regardless, it is nice quality and should hold up for a long time. I like the strong magnet closure as it is silent to open and close out in the field and strong enough to keep out dirt and dust. The filter itself is real glass and it is multi-coated as I can see color reflections when I turn it to different angles in the light. I have used it for one roll of film so far and it has worked well. Making exposure adjustments for 10 stops results in proper exposure so it is rated properly at 10 stops. I cannot comment on any color casts to color images as I only shoot B&W film.
03/05/2023
Did it work?
took two photos, 1 with the filter, one without. a VERY noticable differrence.
03/05/2023
There are no faqs for this product.
Do You Know How Your K&F Concept Filters be Produced? | One-day Tour in Production Line
How to check your lens size
Use Square Black Mist Filter for ASTROPHOTOGRAPHY? | K&F Concept Black Mist Filters
Filter
Size
100*150mm
Filter Material
Optical glass
Multi-Coating
√
Waterproof
√
Scratch-resistant
√
HD
√
Transmittance
∕
Antireflection
√
Pattern
Filter Thickness
2.0mm
Shape
Square
Ring Material
Optical glass