100x100mm Square Black Mist 1/8 Effect Filter 28 Multi-Layer Coatings Dream Cinematic Effect Filter
Terms
Terms and Conditions:
Coupons are valid for a limited time only. Kentfaith reserves the right to modify or cancel coupons at any time.
You must purchase the qualifying items added to your Cart when the coupon is in effect for the discount to apply.
If you later modify or cancel the subscription or delivery date for the qualifying item, the discount will not apply.
The coupon applies only to qualifying items displaying the coupon offer.
If you buy more than one item from the same coupon, the maximum discount amount of the coupon will be equal to either the percentage discount off or the face value of the coupon on one eligible item. The coupon may only be used on www.kentfaith.com.
The promotion is limited to one coupon per customer.
If you return any of the items purchased with a coupon, the coupon discount or value may be subtracted from the return credit.
Buy 99$-15$, 199$-30$, 299$-50$, 599$-120$(Black Friday Price)
To
United States
Expedited Shipping
3-5
business days
Buy now in the K&F Concept Square Black Mist 1/8 ► 30 Day No Reason Return ► 100x100mm/28 Multi-Layer ► Fast Shipping From US Free ► Nano X Series

KF01.1843

SKU:

KF01.1843

98.99

https://www.kentfaith.com/KF01.1843_100x100mm-square-black-diffuison-1-8-effect-filter-28-multi-layer-coatings-dream-cinematic-effect-filter
Buy 99$-15$, 199$-30$, 299$-50$, 599$-120$(Black Friday Price)
Description
* Creats Dream Cinematic Effect This black diffusion 1/8 effect filter could soften the wrinkles, freckles and pores of facial skin, making it more delicate, plump and gorgeous. The hazy film effect can be better realized, showing dreamily effect. Reconmending use it in video shooting and portrait photography.
* 28 Multi-Layer Coatings Both sides of glass with waterproof, scratch resistant and oil proof coatings, easy for cleaning. Without any negative influence for the image quality.
* Import Optical AGC Glass K&F Concept black diffusion 1/8 filter Made by Japanese AGC optical glass , multi coatings reduces the transmittance to 87% , effectively reduces reflection of filter surface.
* Unique Nanotec The double polishing process ensure the high definition images within 550mm focal length. 100*100mm size square filter can fit most filter holder.
* Package Includes 1*100x100mm filter,1*leather filter bag.
Shipping
To
United States
Expedited Shipping
3-5
business days
Sale
Buy 99$-15$, 199$-30$, 299$-50$, 599$-120$(Black Friday Price)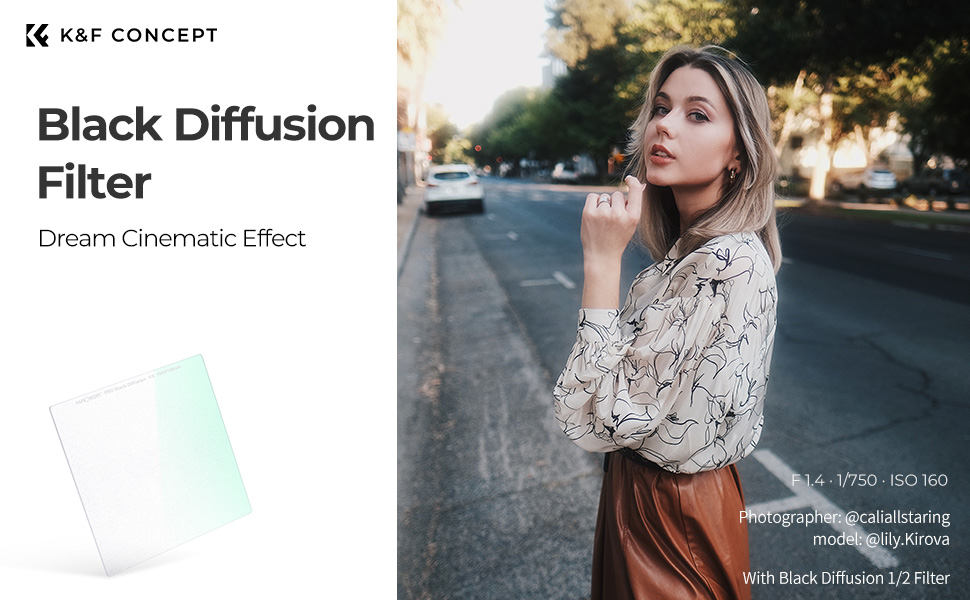 K&F Concept 100 x100mm Square Black Diffusion 1/8 Filter with 28 Multi-layer Coatings for Camera Lens
Reduces highlights and lowers glare.
The surface high-tech coating is waterproof, scratch-resistant and oil-proof.
Optical glass double-side polishing technology ensures HD image quality.
Soften wrinkles, blemishes, and pores while maintaining skin tone values.
Creates a soft quality of light and pastel effect, delicate and hazy cinematic effect.
Uses the K&F Concept Multi-layer Coating process to protect the filter effect between two pieces of glass, doesn't affect image quality.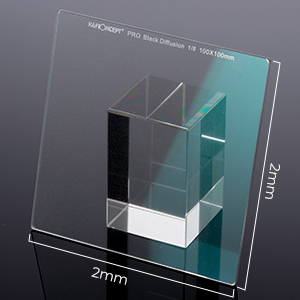 Function: reduces the highlight glaring , soft light and wrinkles to creats dream cinematic effect for images and video.
Applicable scene: portrait photography and family daily video recording
Size : 100*100mm
Material: Import optical AGC glass
Coatings: 28 Multi-Layer Coatings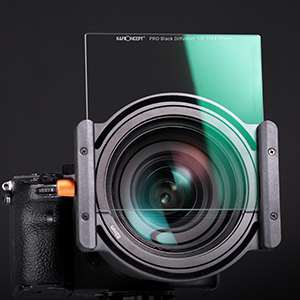 28 Multi-Layer Coatings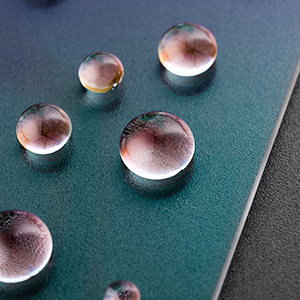 Waterproof & Scratch Resistant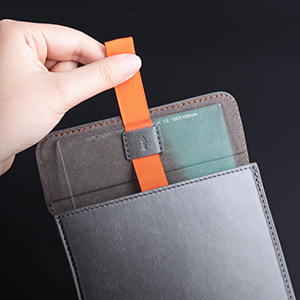 Leather Filter Bag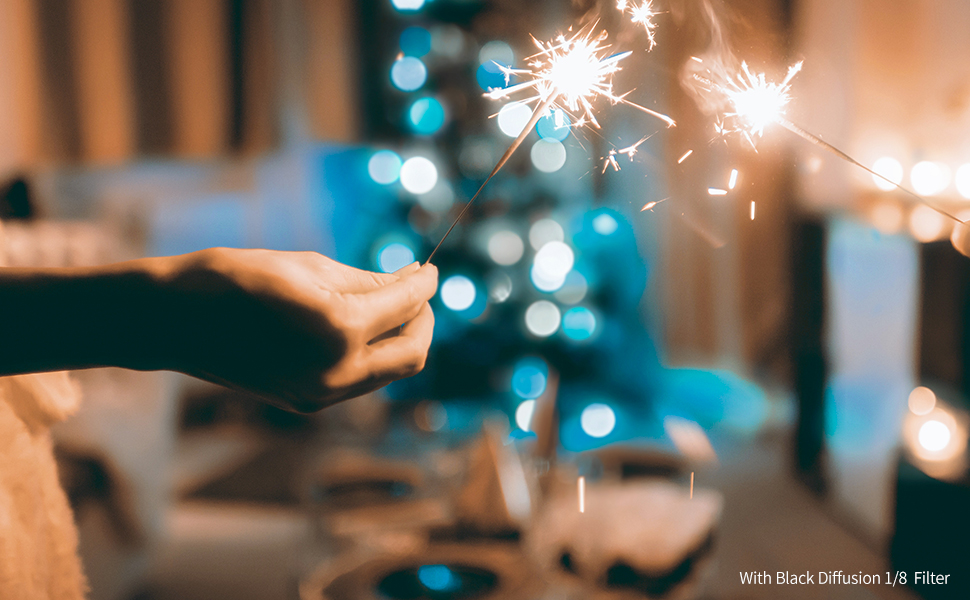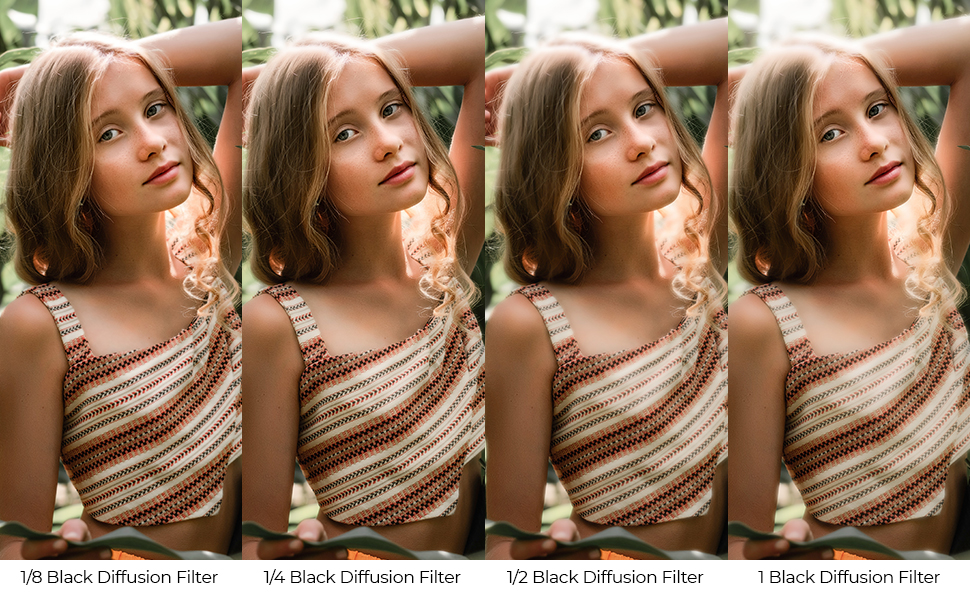 Rating

28 reviews.

46 reviews.

68 reviews.

34 reviews.

102 reviews.
Price
$98.99
$98.99
$99.99
$89.99

$143.99

$129.99

Model
KF01.1843
KF01.1807
KF01.1144
KF01.1147
SKU.1601

Reflectivity

0.15%
0.15%

Size

100*100mm
100*150*2mm
100mm/150mm

Series

Nano-X series
Nano-X series
X-series

Recommended Scenes

Night Sky/Starry Sky
Landscape Photography
Landscape Photography

Function

Block yellow wavelengths of light
Light Reduction Effect/Reduce Exposure in Selectiv
Light Reduction Effect

Filter Material

Japanese AGC Glass
Japanese AGC Glass
Japanese AGC Glass

Multi-Coating

28 layers
28 layers
28 layers

Waterproof

√
√
√

Scratch-resistant

√
√
√

HD

√
√
√

Transmittance

∕
∕
12.5% (GND8)

Antireflection

√
√
√

Filter Thickness

2.0mm
2.0mm
2mm

Ring Material

/
Optical glass
Aviation aluminum alloy

Stops

0.9(3 Stops)
All Reviews
Image

All Star

5 Star

4 Star

3 Star

2 Star

1 Star
I'm glad I have it !
Wonderful
31/08/2023
Good value
Good value and worth trying
12/03/2023
Beautiful results
If you're reading this, you know how beautiful the results of a pro-mist filter are. So what's stopping you? The filter is great. The seller was perfect. The item arrived a day early. I am very happy.
12/03/2023
A bit expensive but great filter
I think this filter is great, of course the price is a bit high but the effect is always nice to see. If you like playing with the light, you should create a filter like this :)
12/03/2023
Great filter!
No damage or traces of previous use on the packaging or the filter. It works great with my lens especially when shooting at wider apertures at night, works like magic on highlights and skintones. I'm in love. It's a great product. Highly recommended! Keep in mind that if you want to use it on longer lenses, you should use something stronger. :)
12/03/2023
Excellent product.
Well made and good cushioning
12/03/2023
Great effect for a single filter.
Works as expected and gives a nice soft bloom to the highlights.
12/03/2023
Super cool
Very tight - simply good! The Dreamy Film Look looks great. Easy to assemble and does not distort the colors or sharpness!
12/03/2023
There are no faqs for this product.
Do You Know How Your K&F Concept Filters be Produced? | One-day Tour in Production Line
How to check your lens size
Use Square Black Mist Filter for ASTROPHOTOGRAPHY? | K&F Concept Black Mist Filters