95mm Black Soft 1/4&CPL Optical Glass HD Coated with Waterproof Anti-Scratch Anti-Reflection Green Film Nano-X Pro-Series
Buy 99$-15$, 199$-30$, 299$-50$, 599$-120$(Black Friday Price)
To
United States
Expedited Shipping
3-5
business days
Buy now in the K&F Concept Square filter ► 30 Day No Reason Return ► Black Soft 1/4&CPL ► Fast Shipping From US Free ► X-Pro Series

KF01.2132

SKU:

KF01.2132

68.99

https://www.kentfaith.com/KF01.2132_95mm-nano-x-black-soft-1-4cpl-optical-glass-hd-coated-with-waterproof-anti-scratch-anti-reflection-g
Buy 99$-15$, 199$-30$, 299$-50$, 599$-120$(Black Friday Price)
Description
* One filter has two functions, it can be used as a polarizer or as a black soft filter,Won two awards of IF and Red Dot in 2021.
* Using AGC Japanese optical glass, 36-layer nano-coating technology, double-sided anti-reflection green film, which can effectively reduce the reflection on the surface of the filter
* Multi-layer nano-coating, dustproof, waterproof, antifouling, scratchproof, protect the lens
* Multi-layer nano-coating, dustproof, waterproof, antifouling, scratchproof, protects the lens, easy to clean and carry
* PU leather storage bag, equipped with K&F Concept patented design drawstring, more convenient for protection and access
Shipping
To
United States
Expedited Shipping
3-5
business days
Sale
Buy 99$-15$, 199$-30$, 299$-50$, 599$-120$(Black Friday Price)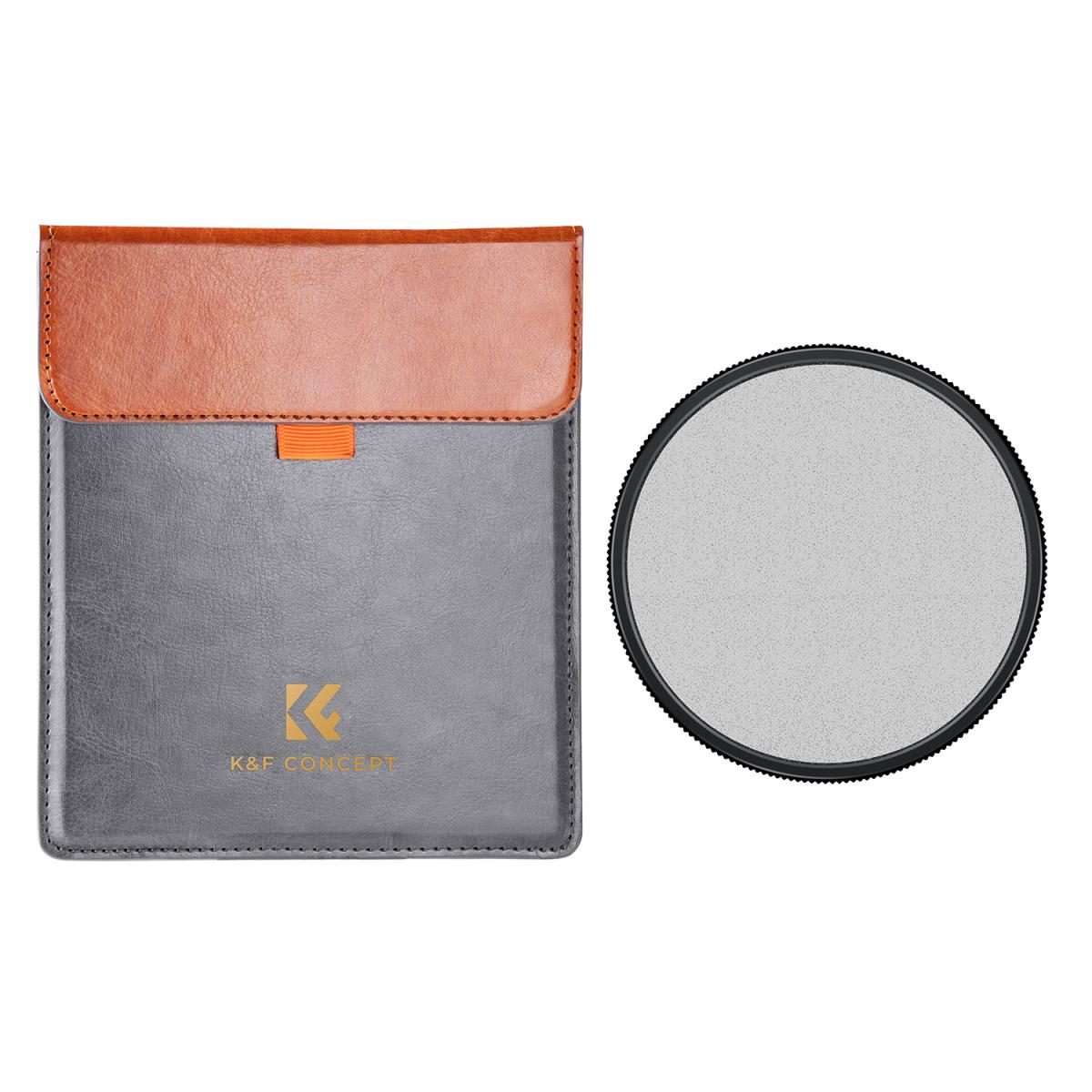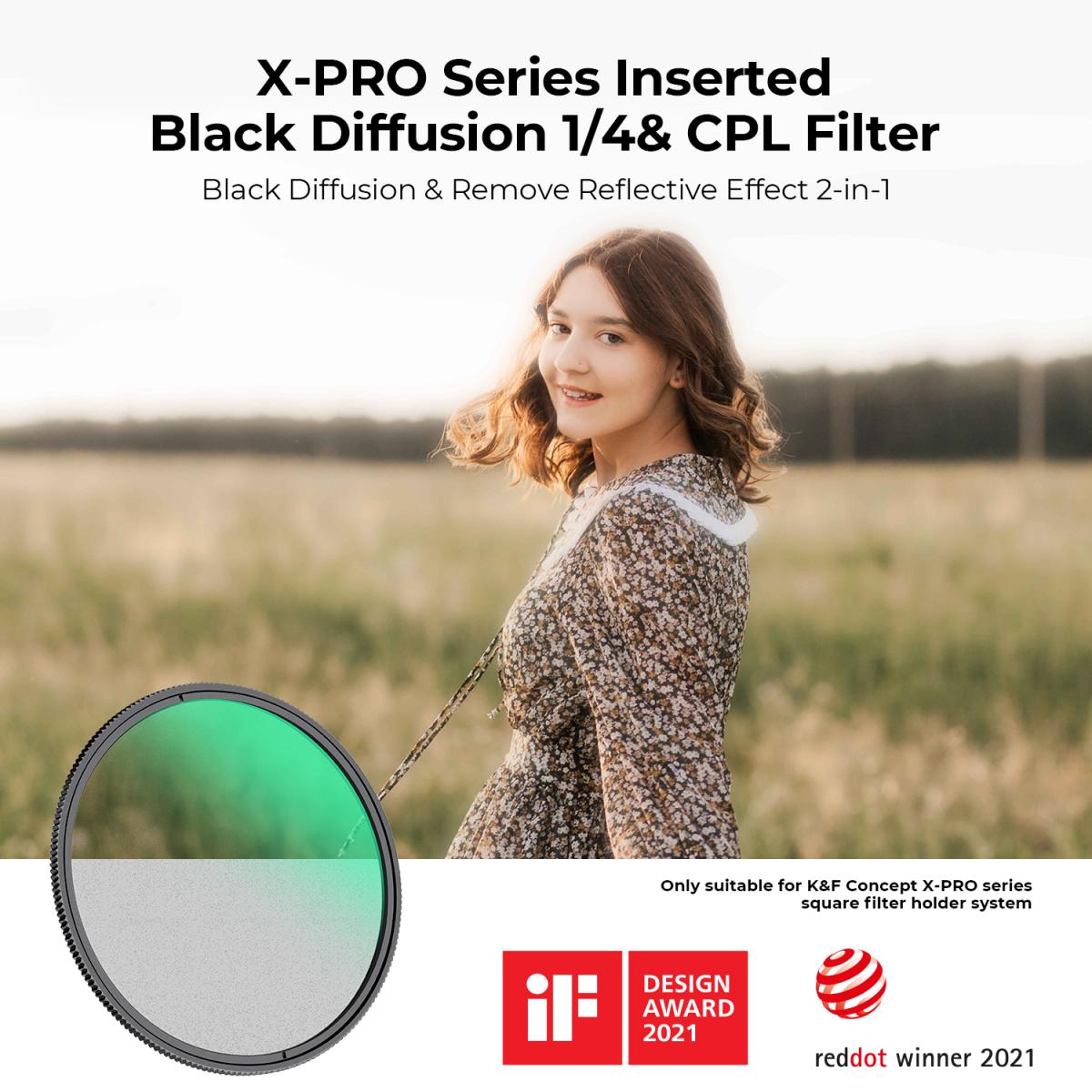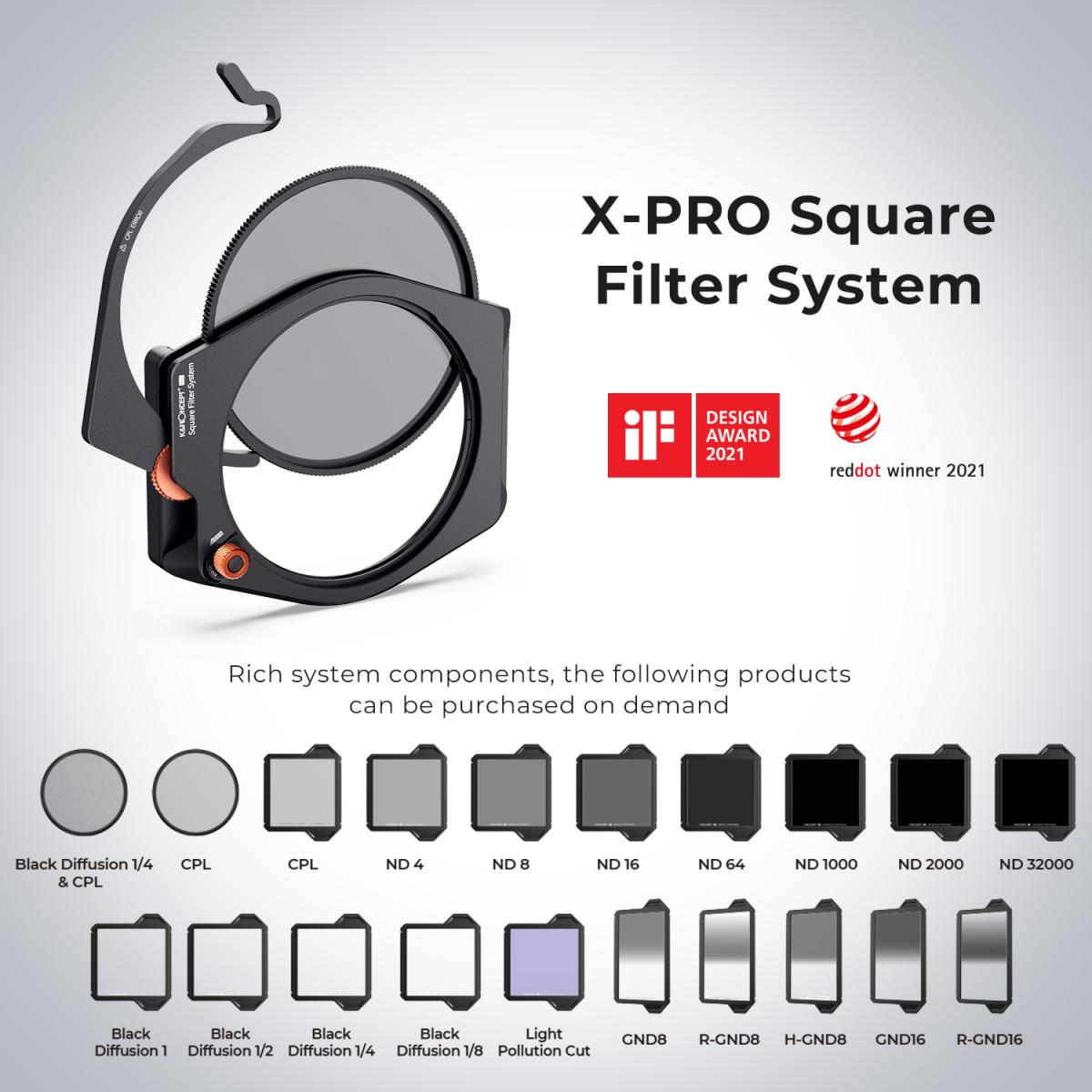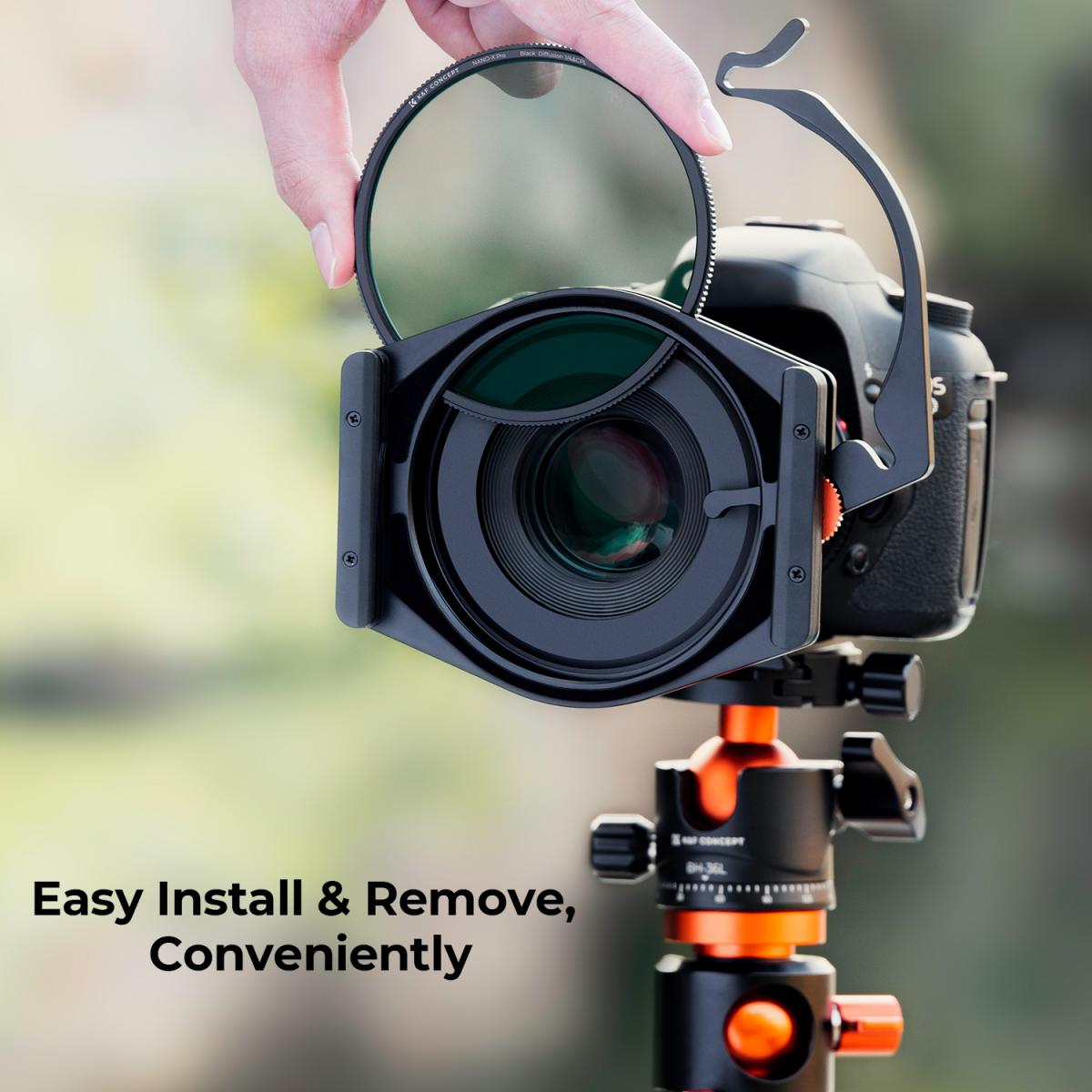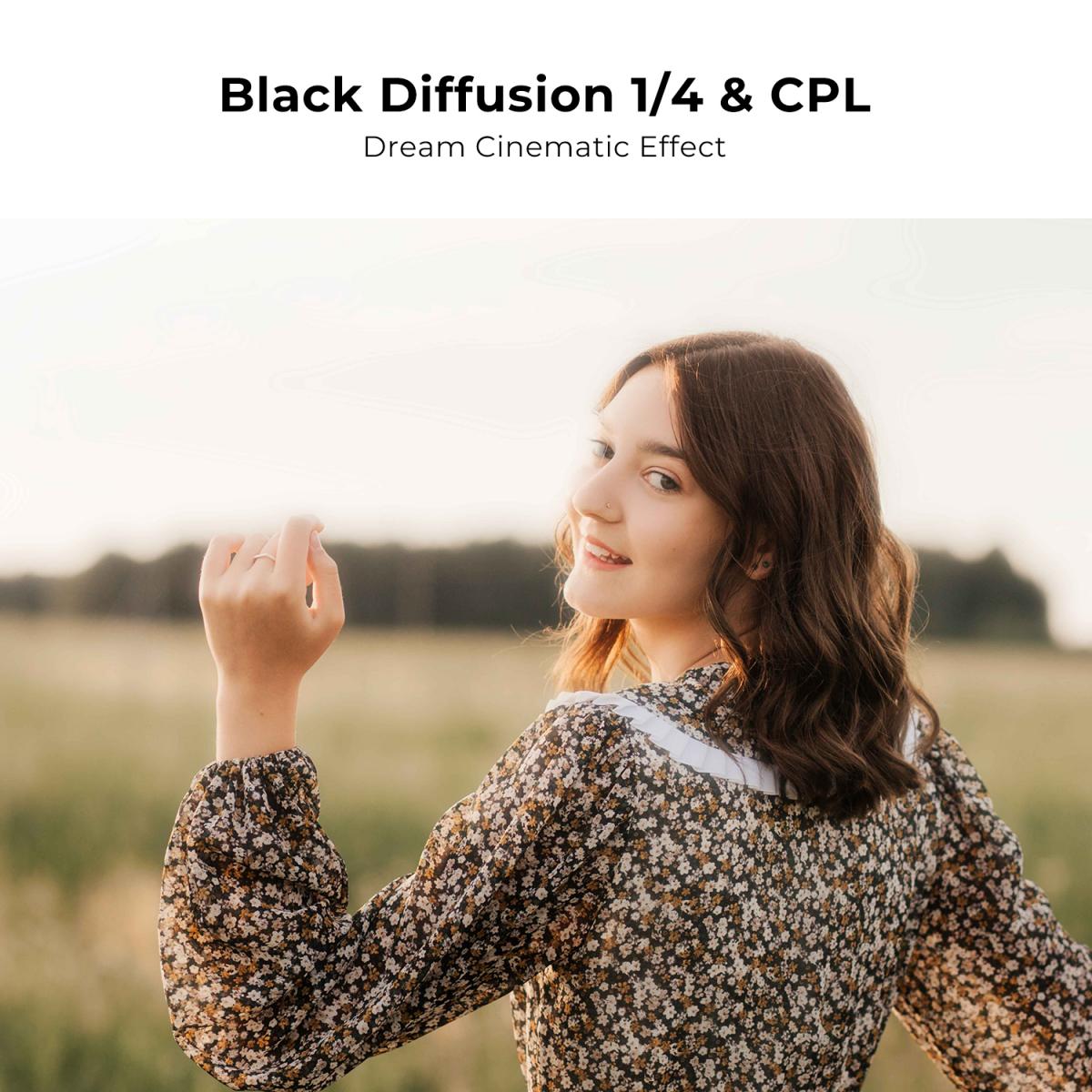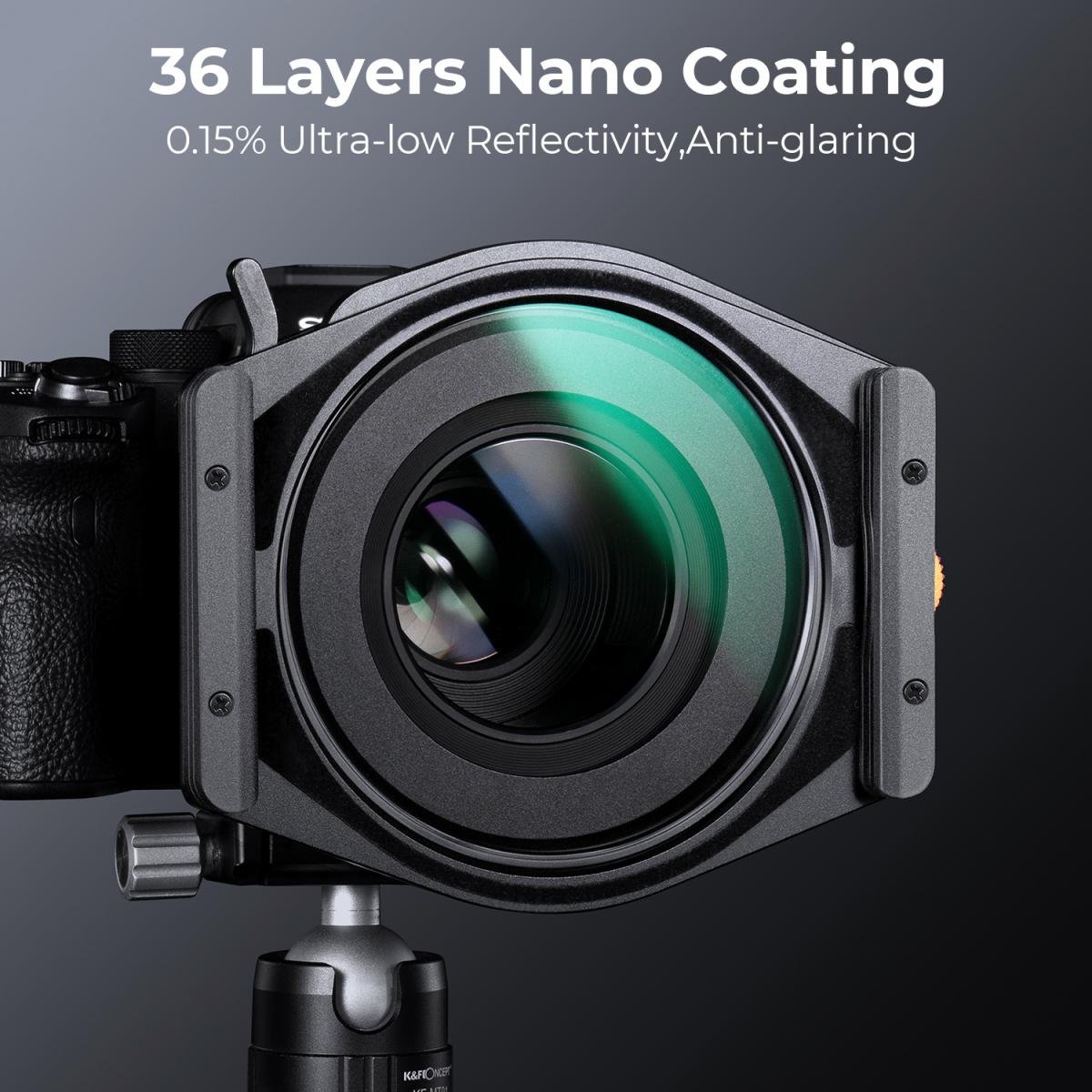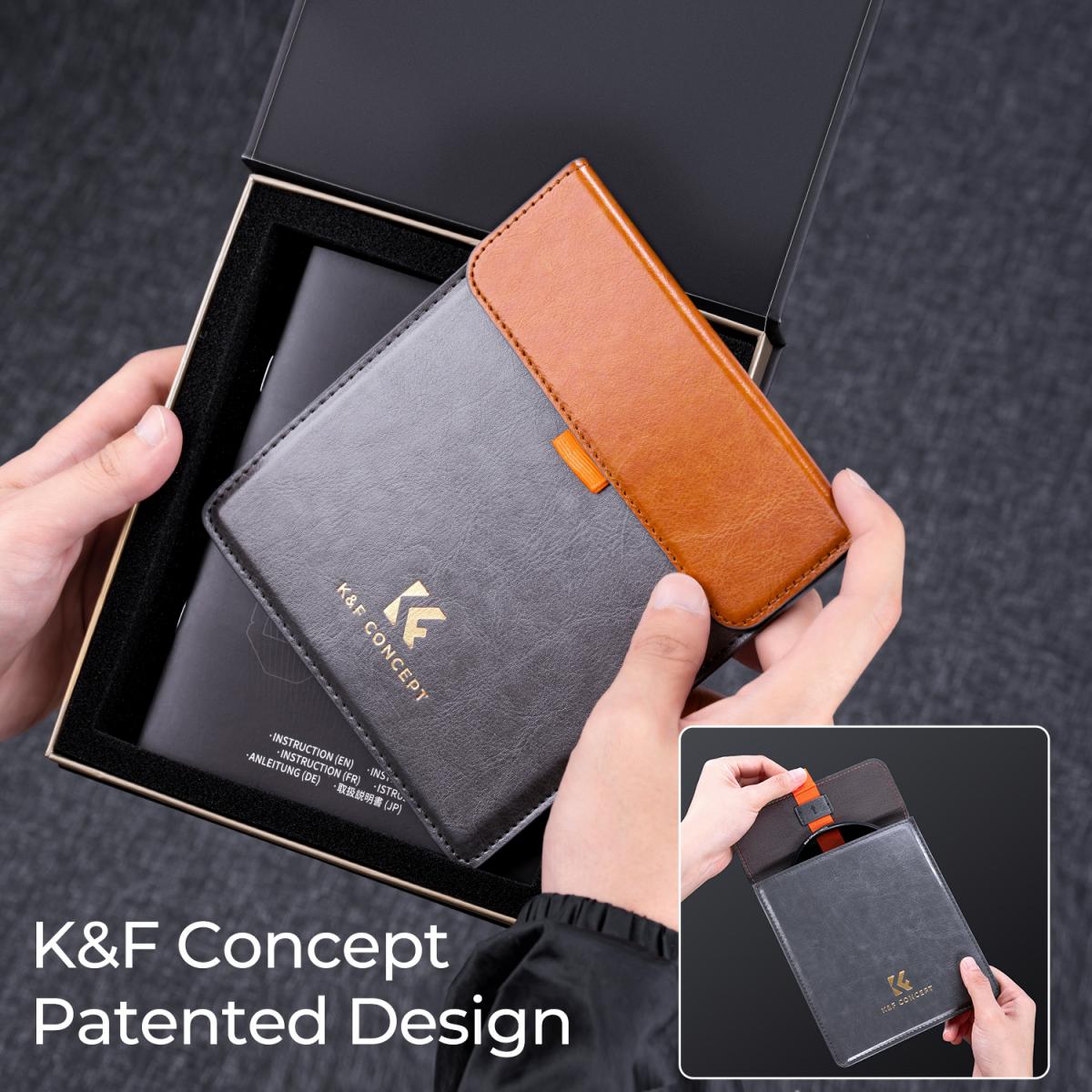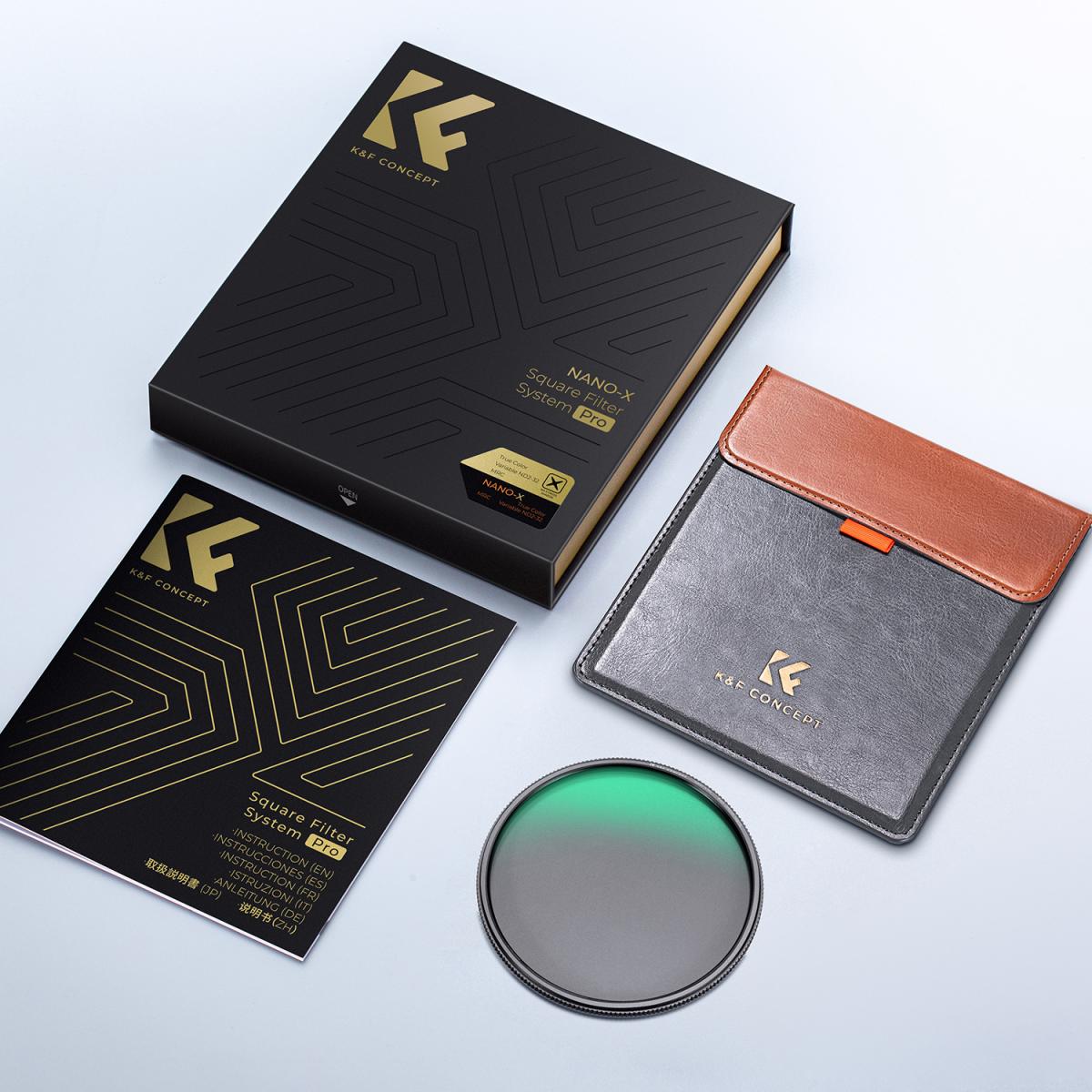 All Reviews
Image

All Star

5 Star

4 Star

3 Star

2 Star

1 Star
I'm glad I have it !
Wonderful
31/08/2023
Muy buena compra
Mejora el sistema anterior asegurando los filtros al objetivo.
02/08/2023
K&F CONCEPT Pro photography filters
These filters are of very good quality, but above all they are very practical and very easy to use, thanks in part to the frames and tabs they have. They are highly recommended.
21/05/2023
Top
Very easy-to-use system
Top product
I've never regretted the purchase.
A great concept in all.
02/05/2023
Really well designed
For a while I had been hesitating between several brands to choose a filter holder for ND and GND filters. I took advantage of a flash sale to buy this kit. I am not disappointed.
The set seems sturdy and easy to store.
The case, quite pretty, has 5 compartments, 3 of which, for square ND filters, are raised via a ribbon. On the back of the case, there is a belt loop and a belt loop. I would have liked a slightly more spacious compartment to house the adapter rings with the CPL filter when it is removed.
The assembly (or disassembly) of the elements is well explained in instructions in several languages, including French.

Main positive points:
No dominant color, nor loss of sharpness on the first tests carried out.
The plastic frame with its tabs to handle ND filters.
The system for installing the PLC filter on the filter holder.
the knurled button for mounting the adapter ring and for rotating blocking the filter holder.
The very accessible wheel to control the polarizing filter.
The sturdy holding of the square filter on the filter holder.
The robustness of the metal filter holder.

If you have to find slightly negative points: Keeping
the square filter a little too sturdy in the filter holder.
The click too loud to lock the CPL filter in the filter holder.
No pouch to independently protect the CPL filter in the case.
No protective cover for the CPL when the set is installed on the lens.
02/05/2023
A very good filter system
Too bad that accessories to reuse filters that we already have are so difficult to order.
02/05/2023
Simplement facile
J'ai attendu un peu avant d'acheter par apport aux autres marques aujourd'hui je ne regrette pas un très bon produit
19/04/2023
Parfait
Contenu de la livraison :

- porte-filtre pour filtre 100 mm x 100 mm
- bague d'adaptation 67 mm
- bague d'adaptation 72 mm
- bague d'adaptation 77 mm
- bague d'adaptation 82 mm
- boîte en carton rembourrée pour porte-filtre

L'ensemble fait une impression très précieuse dans l'ensemble.
Les bagues d'adaptation sont en aluminium anodisé noir - elles sont bien faites, non tranchantes et le filetage peut être facilement vissé sur les lentilles.
Outre les cartouches filtrantes en plastique, le porte-filtre est également en aluminium anodisé noir. Ici aussi, le traitement est excellent. Peut-être que la qualité des inserts en plastique pourrait être meilleure, mais cela se plaint déjà au plus haut niveau. Les inserts s'adaptent à tous les filtres de 100 mm x 100 mm d'une épaisseur de 1 mm à 2 mm.
l'emballage était impeccable; Les adaptateurs sont emballés individuellement ; Le porte-filtre est dans une jolie boîte en carton rembourrée.
Points complets et recommandation pour un système de filtre rectangulaire parfait à un prix nettement inférieur à celui de certains autres fabricants.
18/04/2023
Quality product.
This is really a very versatile and high quality system. While the quality is high while the pricing is very competitive compared to other systems. When ever I have had to communicate with customer service they have always been exemplary.
18/04/2023
No significant loss
The filters are great and I like the frames that make it possible to remove the filter from the bag or put it on. You also have to clean less. One small thing bothers me a bit:
With the associated K&F filter holder, the CPL (polarizing filter) is very loose. It literally rattles around when you move the camera on the tripod. But everything works as it should.
18/04/2023
There are no faqs for this product.
Do You Know How Your K&F Concept Filters be Produced? | One-day Tour in Production Line
SKU 1877 Square Filter Holder System Pro Kit Mallory Davis Photography recomendar