Overhead DSLR Tripod Professional Aluminum Portable Travel 78"/2m Vlog Tripod Monopod 22.05lbs Load Orange S210
K&F Halloween Sale 10% OFF
To

United States

Expedited Free Shipping

3-5

business days
Brand:

K&F Concept

Free Shipping. 30 Day No Reason Return. K&F Concept portable travel tripod features heavy duty aluminum tripod legs, 360° Panorama Ball Head, detachable monopod, easy to carry with provided case.

KF09.087

SKU:

KF09.087

89.99

https://www.kentfaith.com/KF09.087_kf-concept-dslr-tripods-aluminum-travel-vlog-tripod-monopod-with-360-panorama-ball-head-1-4-quot-quick-release-plate-carrying-case-loading-up-to-17-6lbs-8kg-for-canon-nikon-sony
Description
• 【28mm Large 360° Ball-Head and Panoramic View】With two independent control knobs, the specially designed ball-head can rotate 360 degree allowing you to take photos at any angle with horizontally and vertically.
• 【Convenient: From 23'' to 78'' Flexible Adjustment】4-section column legs with 3 quick release flip-locks allows you to adjust the working height from 23'' to 78' in seconds.Winner in height! 18" folden size is easily took to anywhere for outdoor photography
• 【Lightweight and Portable】3.17lbs / 1.44kg tripod weight and 17.6lbs / 8kg maximum load weight. 78'' in height and easy-carried. This tripod can make it the best companion of your DSLR cameras and withstand heavier load compared to similar products yet remain stable.
• 【2-IN-1 Overhead Video Tripod Monopod】The tripod can be easily turned into a monopod or walking stick alone to make your photography more diverse. Multi-angles for shooting like low-angle shot and high-angle shot are allowed with this monopod as well.
• 【Multi-angle Shooting】Center Column could turn to invert situation for low angle shooting;The damping system of the ball head would set your camera at different angles easily(vertical shots or up-side shots) or and get the best shooting view. Note: new leg locking system is available and will be shipped randomly with the old version.
Frequently Bought Together
Professional 77 inch Camera Tripod
28mm Large 360° Ball-Head and Panoramic View / Lightweight and Portable
2-IN-1 Overhead Video Tripod Monopod / Multi-angle Shooting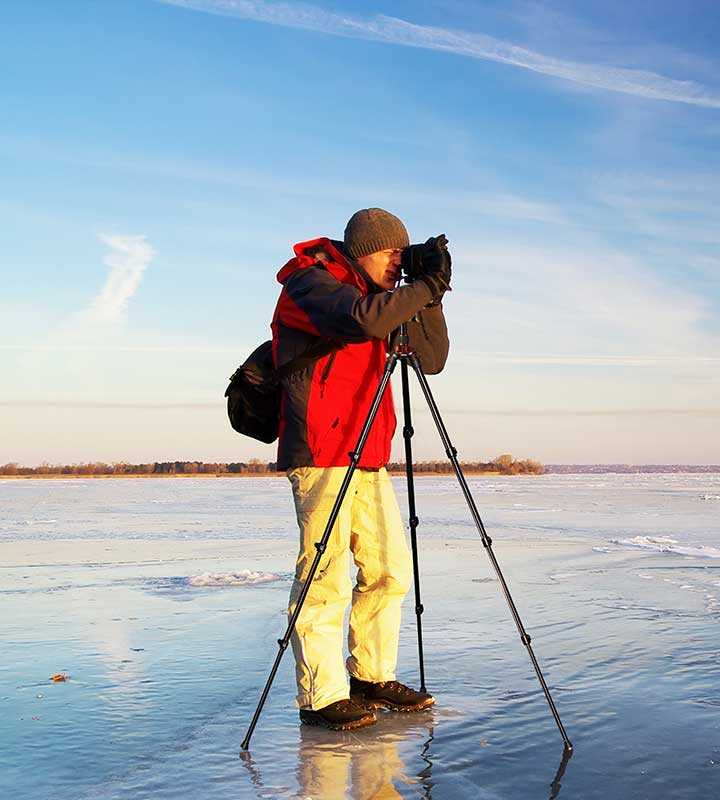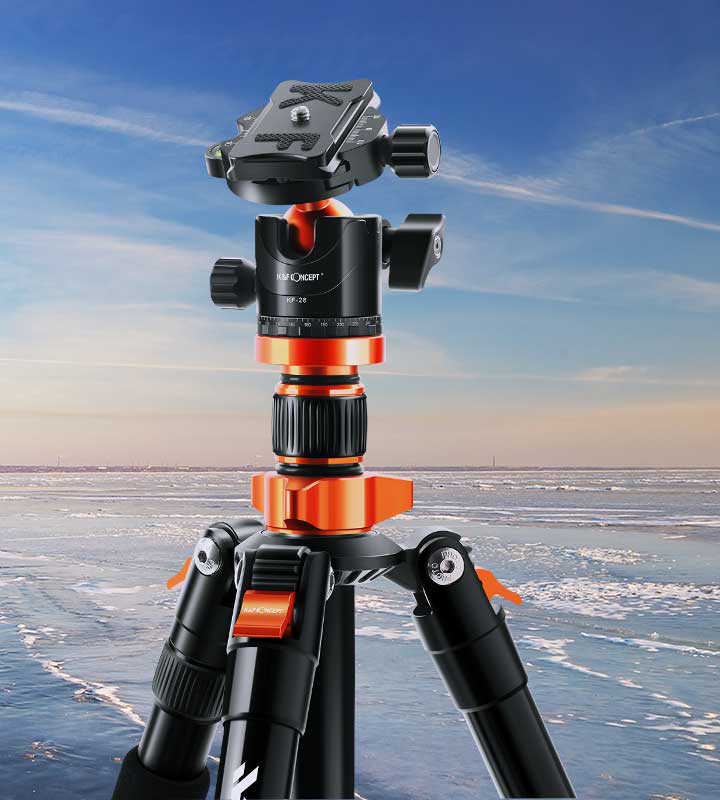 360° Panoramic Shooting
Make it easier for photography enthusiasts to realize panorama shooting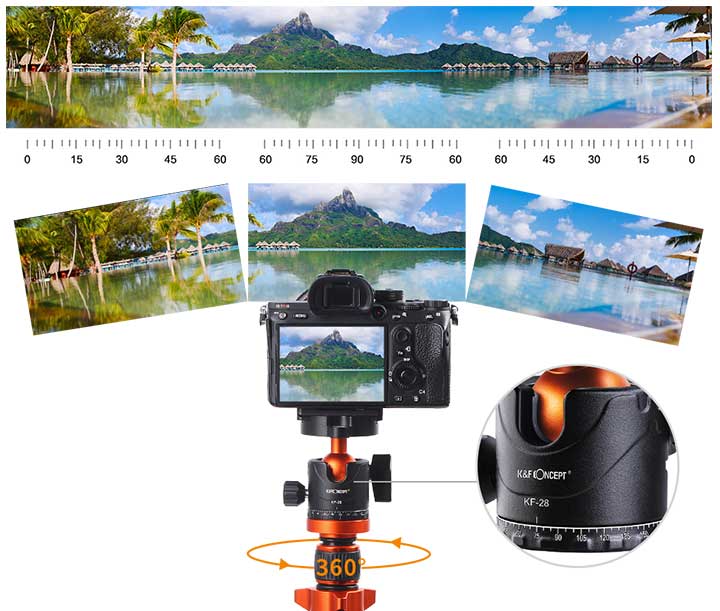 80.7 inch Detachable monopod
Can be used as camera monopod or converted into hiking alpenstock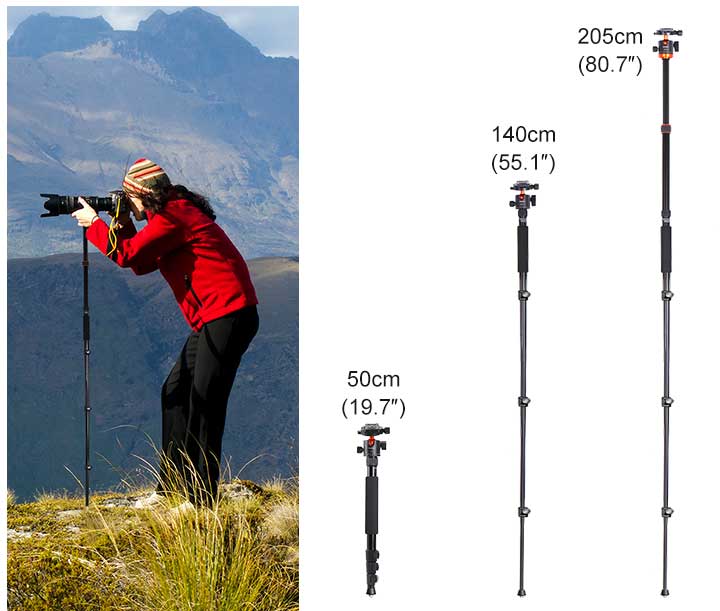 Quick Release Plate
All aluminum magnesium alloy with forged technology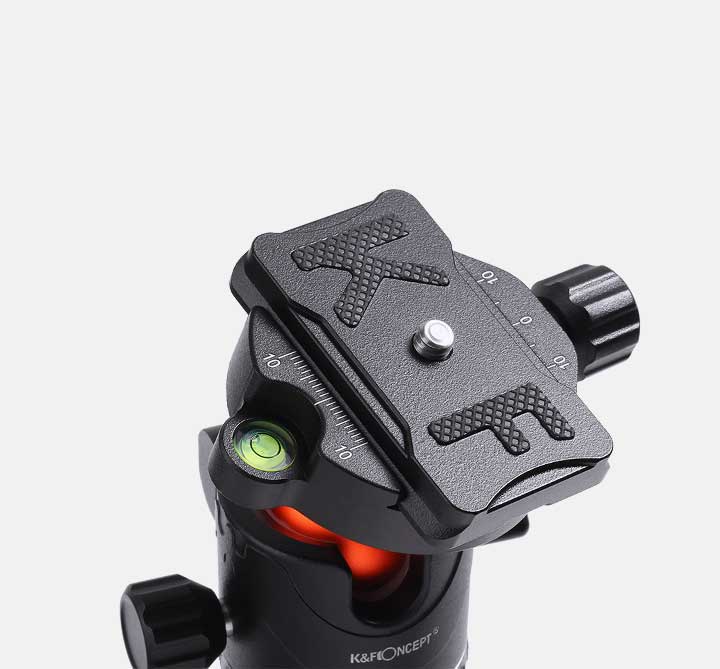 22lbs (10kg) Load capacity
1.1" (28mm) Large spheres are more stable.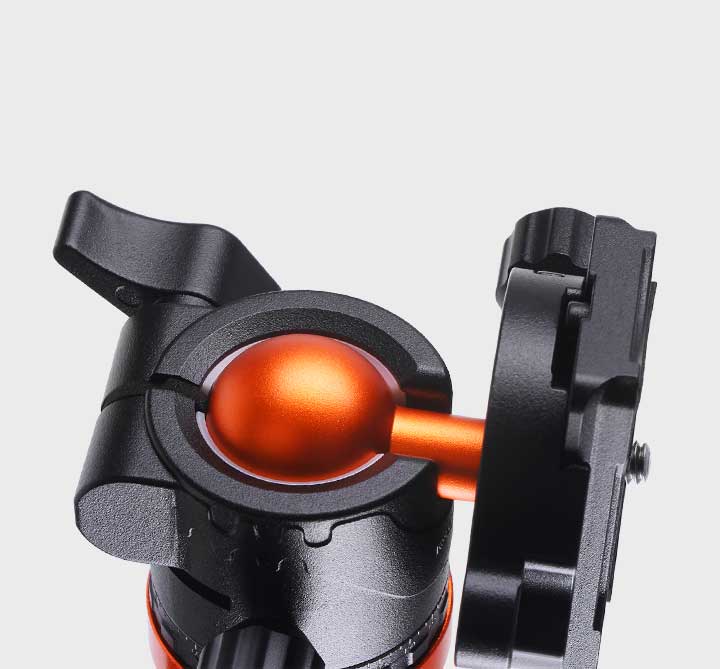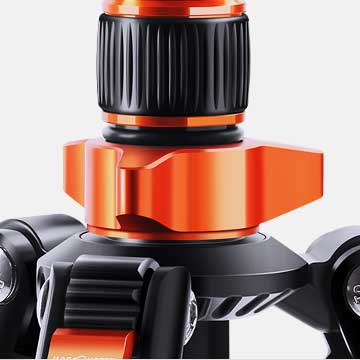 Center column lock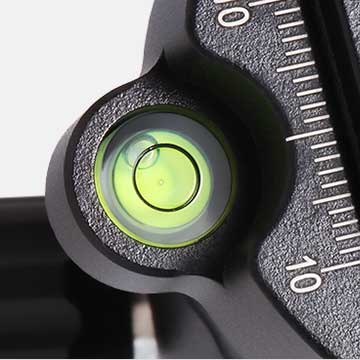 Bubble level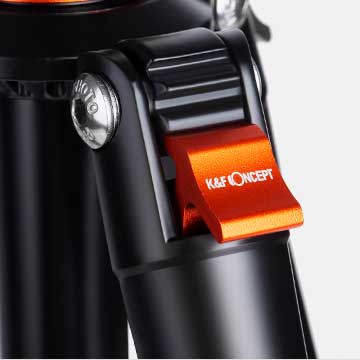 Angle adjustment button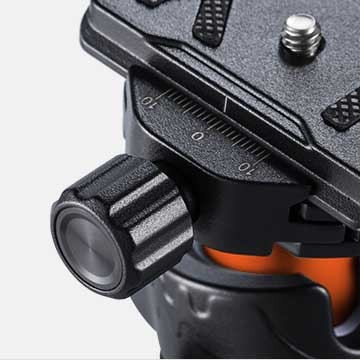 Locking knob
Macro photograhy
The center axis can be inverted to give you the option for low shooting angles.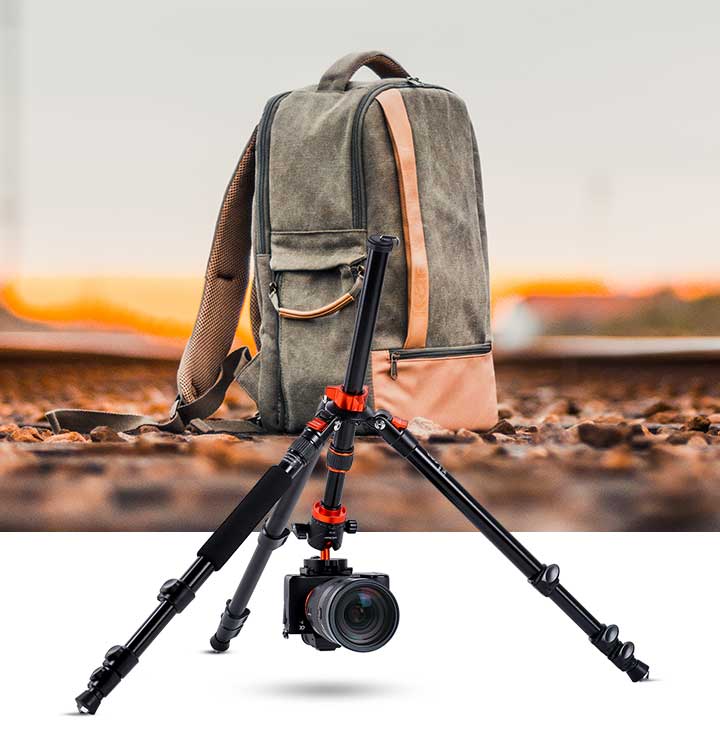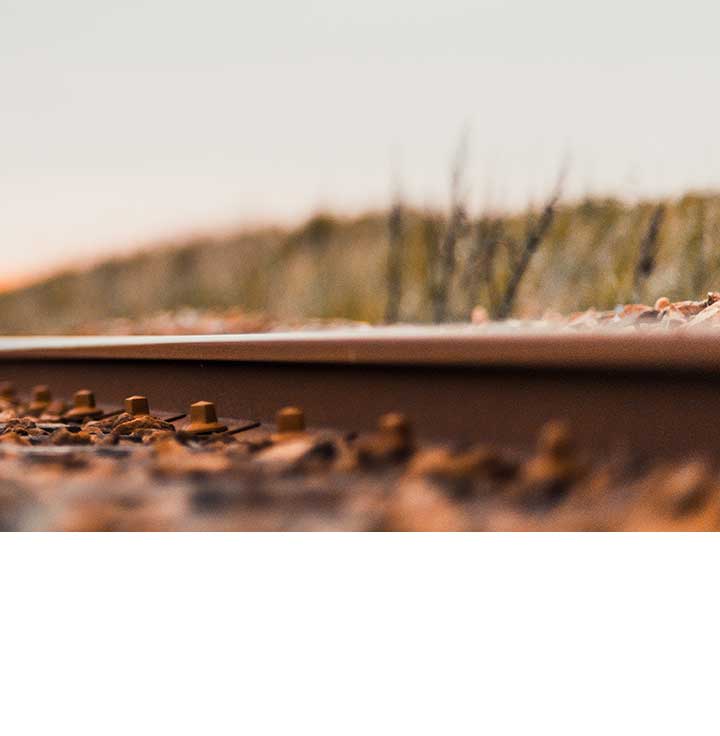 Easy To Shoot
The maximum height is 78.3"(199cm) and the minimum height is 23.2"(59cm)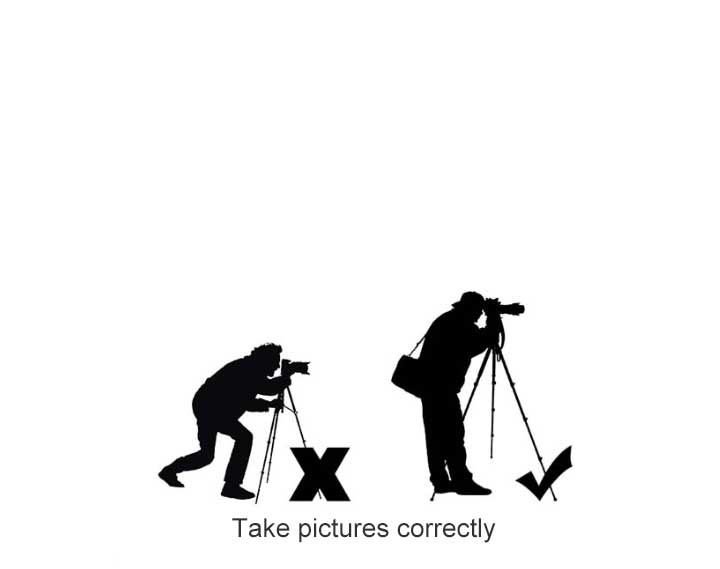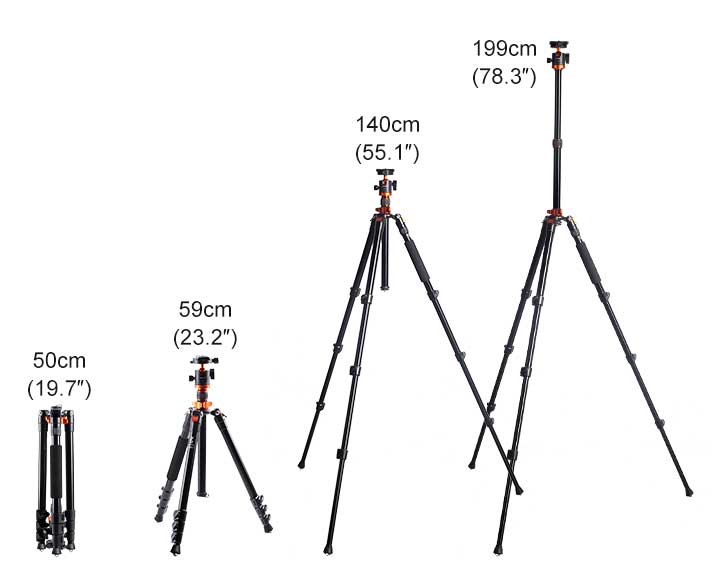 Easy to carry
Tube made of high quality magnesium aluminum alloy, can be 180°reflexed, better portability.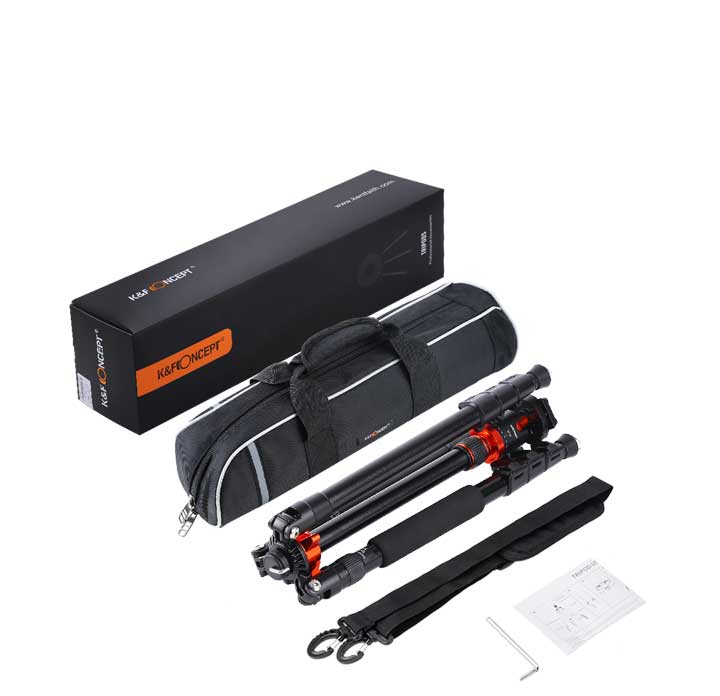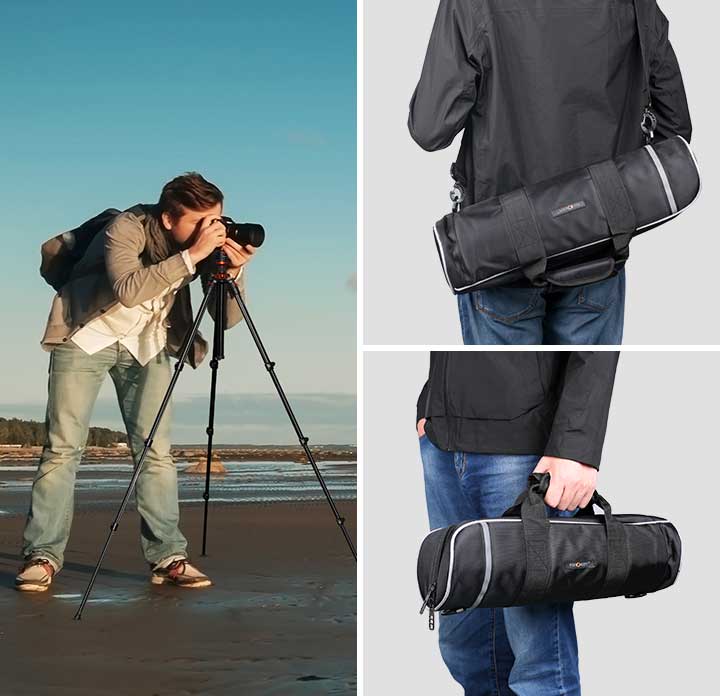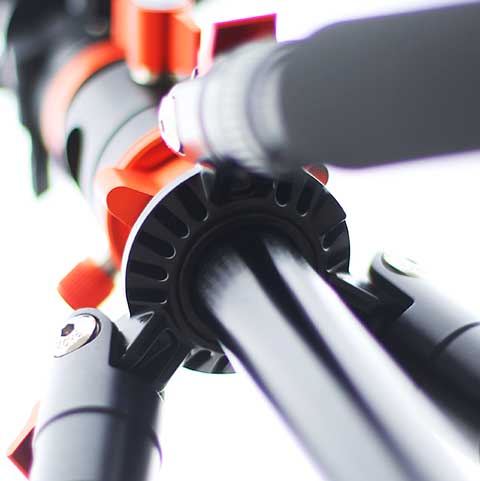 Light weight hollow out design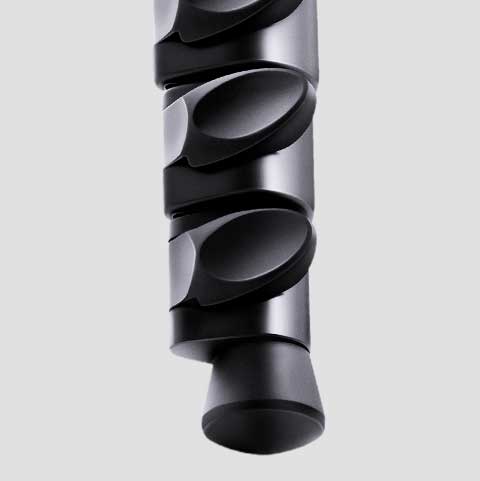 Flip-locks System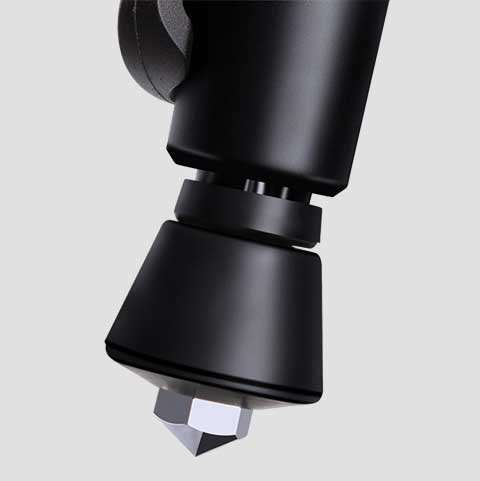 Retractable foot nail
These images belong to K&F Concept end users.
55" DSLR Tripods Aluminum Portable Travel Vlog Tripod Monopod 17.6lbs Load
Tripod General
Load Capacity
10kg/22.05lbs
Maximum Working Height
1990mm/78.3"
Max Height without Center Column
1400mm/55.12"
Minimum Working Height
580mm/22.83"
Folded Length
480mm/18.90"
Weight
1440g/3.17lbs
Materials
Magnalium Alloy
Ball Head
Ball Head
Color
Orange/Black
Bubble Level
Tripod Legs
Leg Lock Type
Quick Flip Lock
Leg Positions
Independent Leg Spread
Leg Sections
4
Leg Diameter
14-23mm/0.55-0.91"
Feet Features
Tripod Center Column
Center Column Features
Transverse Center Column, Center Column Inversion
Center Column Sections
2
Comparison of similar products
Rating

108 reviews.

40 reviews.

1556 reviews.

161 reviews.

33 reviews.

63 reviews.
Price

$169.99

$89.99

$59.99

$109.99

$74.99

$139.99

$59.99

$49.99

$199.99

$138.99

Model
KF09.087
KF09.050V2
KF09.007
KF09.010
KF09.050V1
KF09.093

Load Capacity

10kg/22.05lbs
4kg/8.8lbs
10kg/22.05lbs
10kg/22.05lbs
4kg/8.8lbs
10kg/22.05lbs

Maximum Working Height

1990mm/78.3"
1770mm/69.7"
1570mm/61.8"
1680mm/66.14"
1770mm/69.7"
1720mm/67.72"

Minimum Working Height

580mm/22.83"
530mm/20.9"
550mm/21.7"
445mm/17.52"
530mm/20.9"
530mm/20.87"

Folded Length

480mm/18.90"
570mm/22.4"
460mm/18.11"
500mm/19.69"
570mm/22.4"
420mm/16.54"

Weight

1440g/3.17lbs
1.7kg/3.71lbs
1266g/2.79lbs
1507g/3.32lbs
1.7kg/3.71lbs
1325g/2.92lbs

Materials

Magnalium Alloy
Magnesium aluminum alloy
Magnesium aluminum alloy
Carbon fiber
Magnesium aluminum alloy
Carbon Fiber

Leg Lock Type

Quick Flip Lock
Flip Lock
Flip Lock
Twist Lock
Flip Lock
Spiral Type Lock