Beschoi Waterproof Camera Bag with Tripod Strap and Rain Cover Large Capacity Rucksack for Digital SLR Camera
Terms
Coupon Terms
Save $10 with this coupon
valid before 2022-06-17
Terms and Conditions:
Coupons are valid for a limited time only. Kentfaith reserves the right to modify or cancel coupons at any time.
You must purchase the qualifying items added to your Cart when the coupon is in effect for the discount to apply.
If you later modify or cancel the subscription or delivery date for the qualifying item, the discount will not apply.
The coupon applies only to qualifying items displaying the coupon offer.
If you buy more than one item from the same coupon, the maximum discount amount of the coupon will be equal to either the percentage discount off or the face value of the coupon on one eligible item. The coupon may only be used on www.kentfaith.com.
The promotion is limited to one coupon per customer.
If you return any of the items purchased with a coupon, the coupon discount or value may be subtracted from the return credit.
To
United States
Expedited Free Shipping
3-5
business days
Brand:

KENTFAITH

Buy KENTFAITH beschoi waterproof camera bag with tripod strap and rain cover large capacity rucksack for digital slr camera online, worldwide free shipping and 30 days return guarantee.

813010019V1

SKU:

813010019V1

72.99

https://www.kentfaith.com/813010019V1_beschoi-waterproof-camera-bag-with-tripod-strap-and-rain-cover-large-capacity-rucksack-for-digital-slr-camera
Description
* 【Three separate compartments】17.3 x 11.8 x 9.4 inch, approx. 24 liters. The upper compartment is suitable for a 200mm lens or a Mavic Air 2 drone. Medium compartment for one camera, 2 standard lenses or 2 cameras. Lower compartment for 3 standard lenses or one camera, one lens.
* 【Quick access】 Side access for quick access to the camera and accessories while wearing - so that you are quickly at hand in the crucial moments.
* 【Additional storage bag】 Many functional pockets for storing cell phones, filters, data cables, chargers, wallets, memory cards, keys, glasses, IPAD, etc.
* 【15.6 inch laptop compartment】 The padded upper compartment offers space, especially for laptops, MacBooks and tablets up to 15.6 inches.
* 【Tripod holder & Rain Cover】 Contains a special side compartment with a strap and buckle to safely transport the tripod or hold water bottle ; Rain cover is on the bottom.
Shipping
To
United States
Expedited Free Shipping
3-5
business days
Frequently Bought Together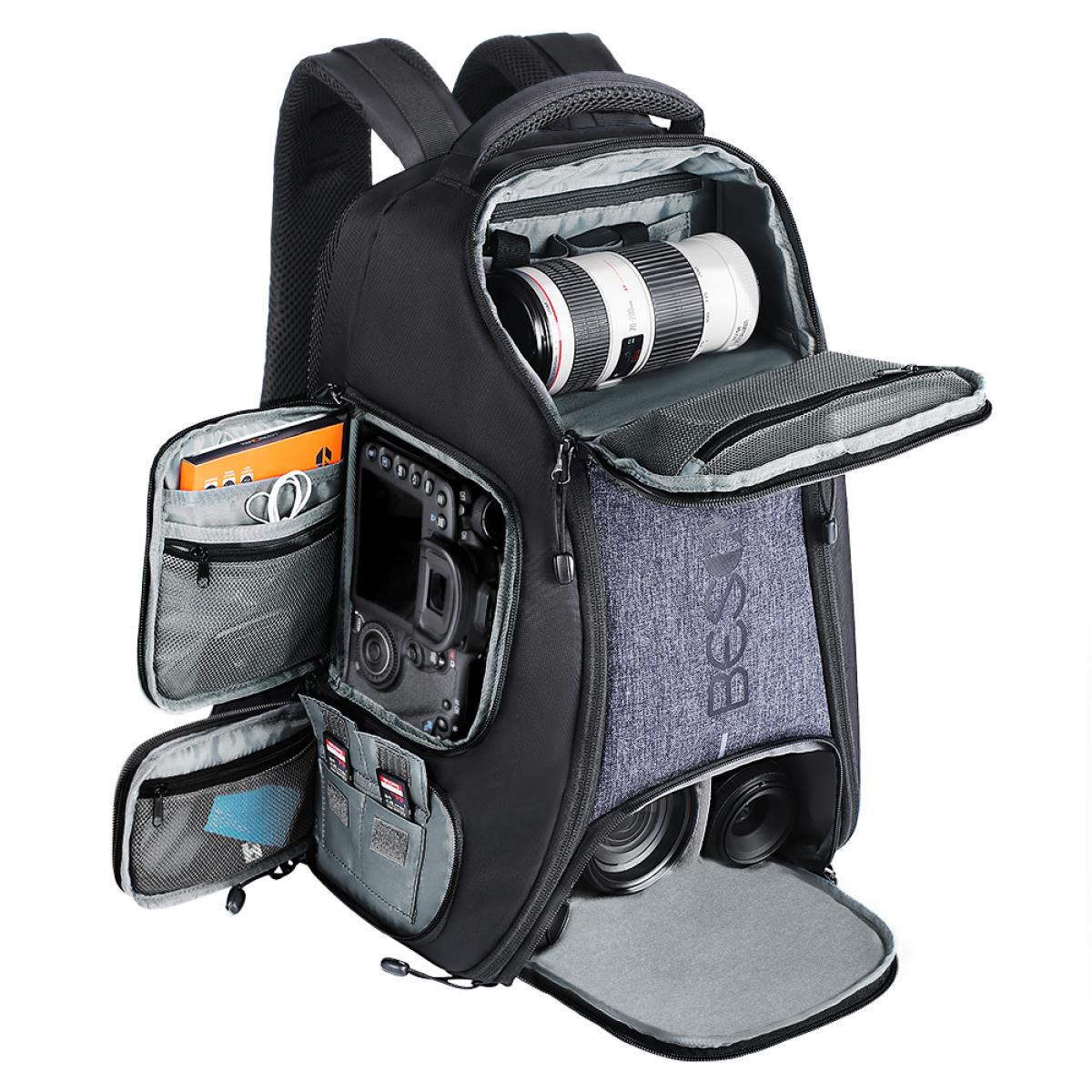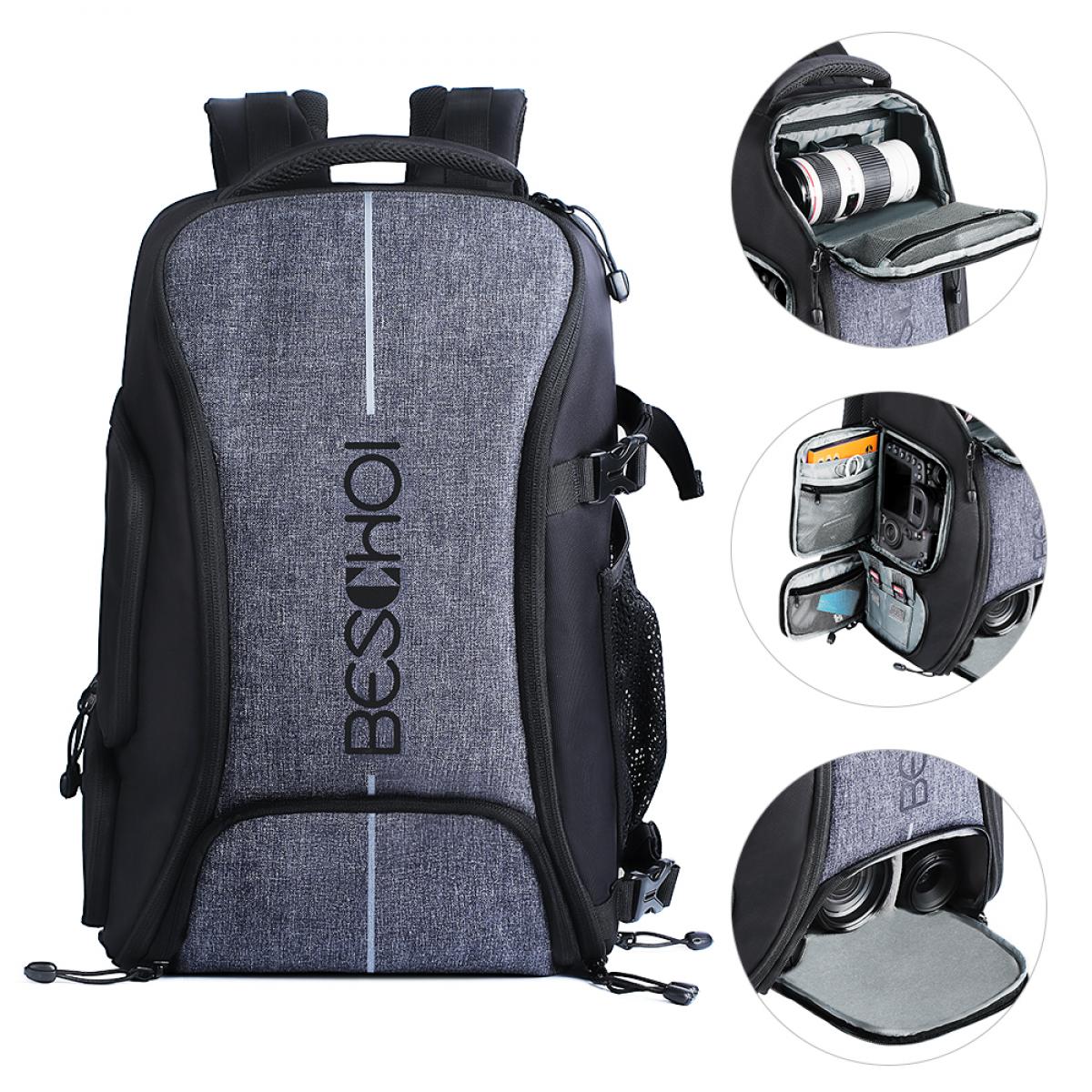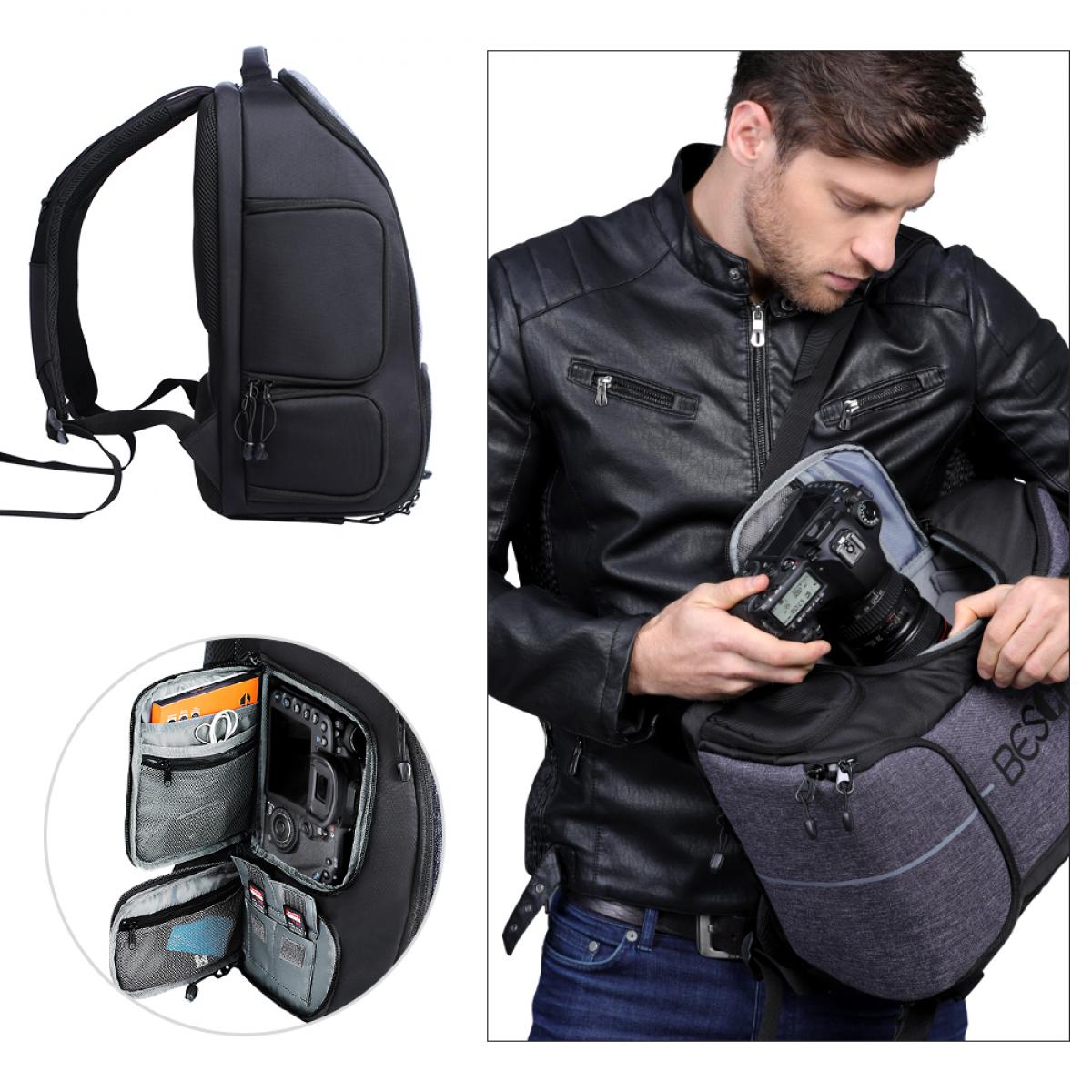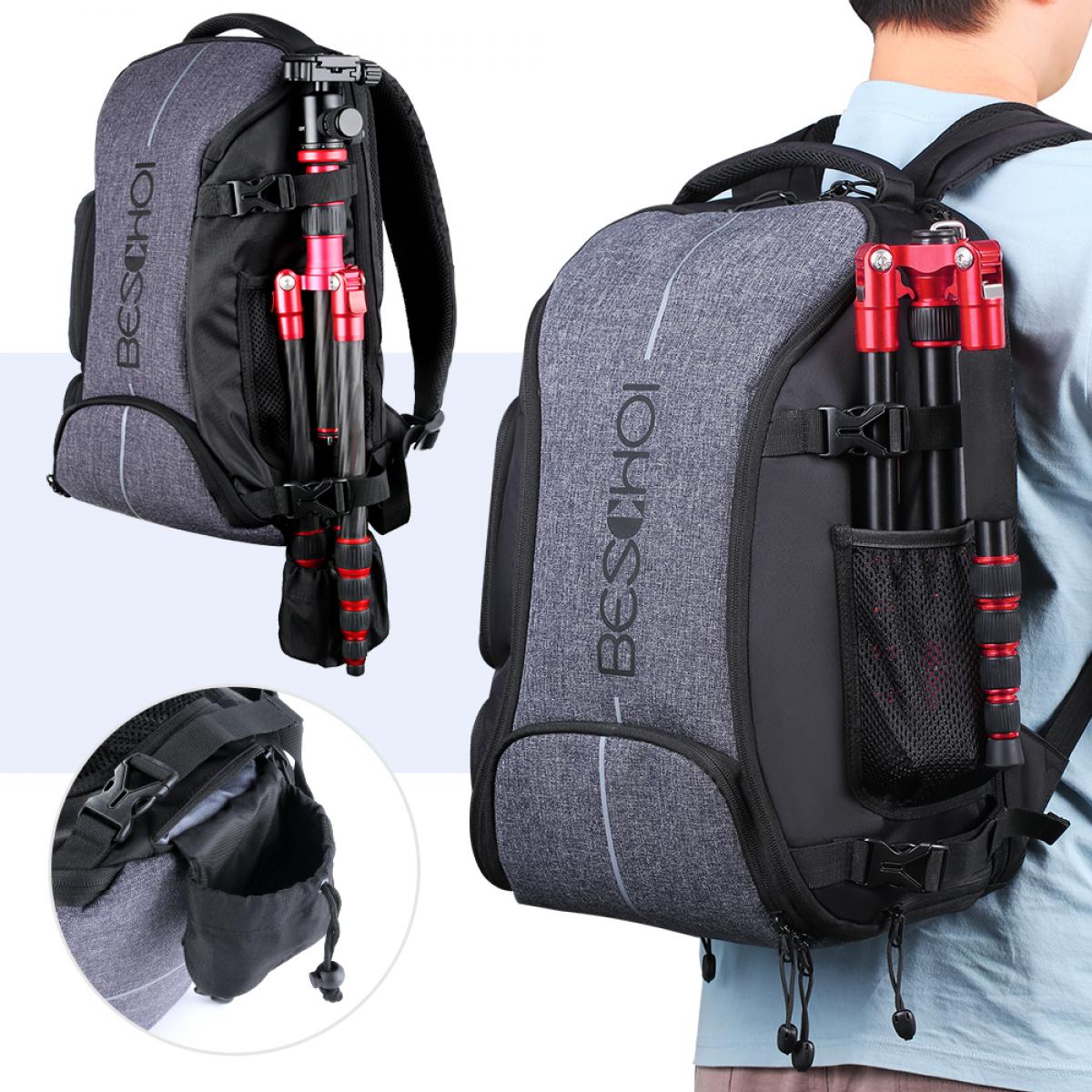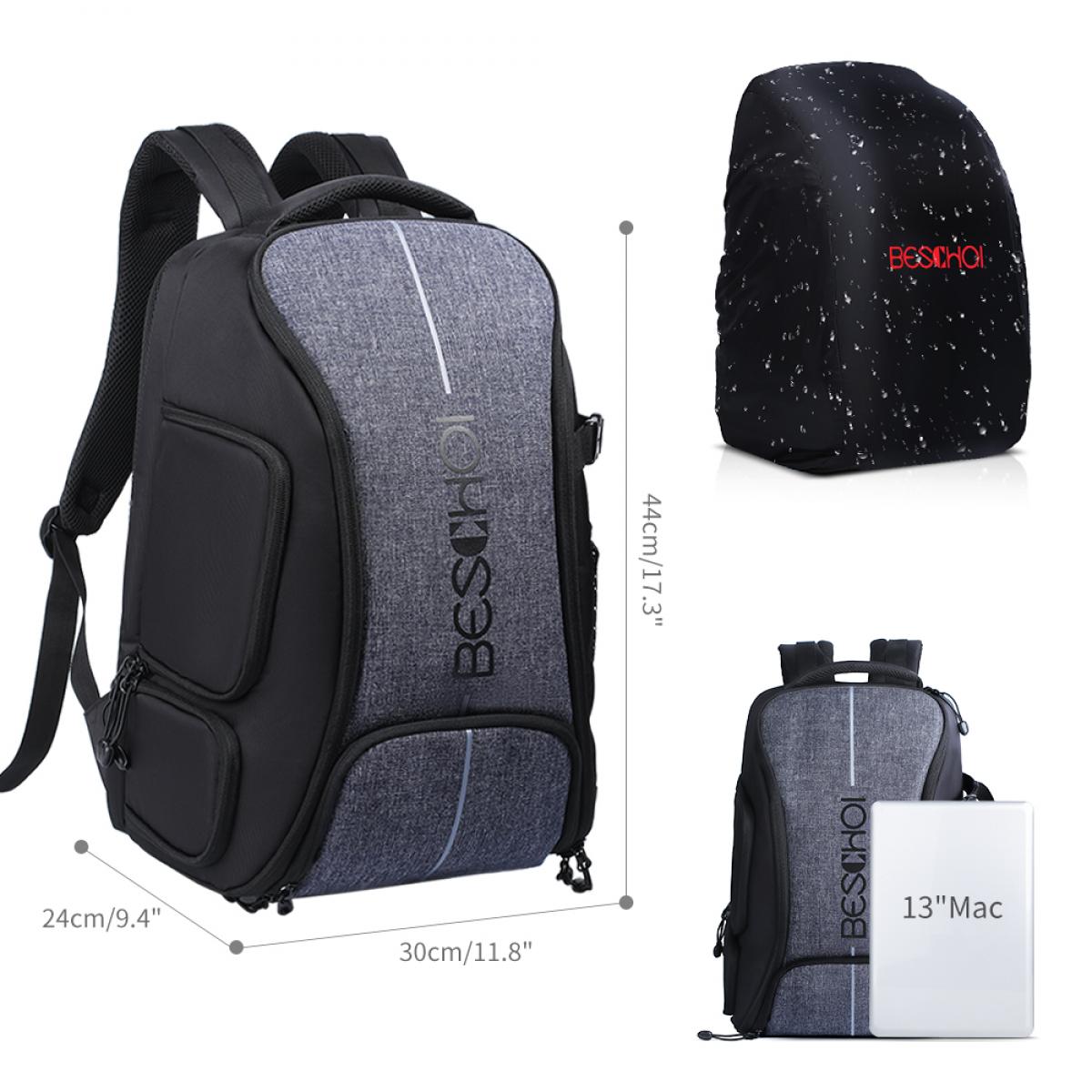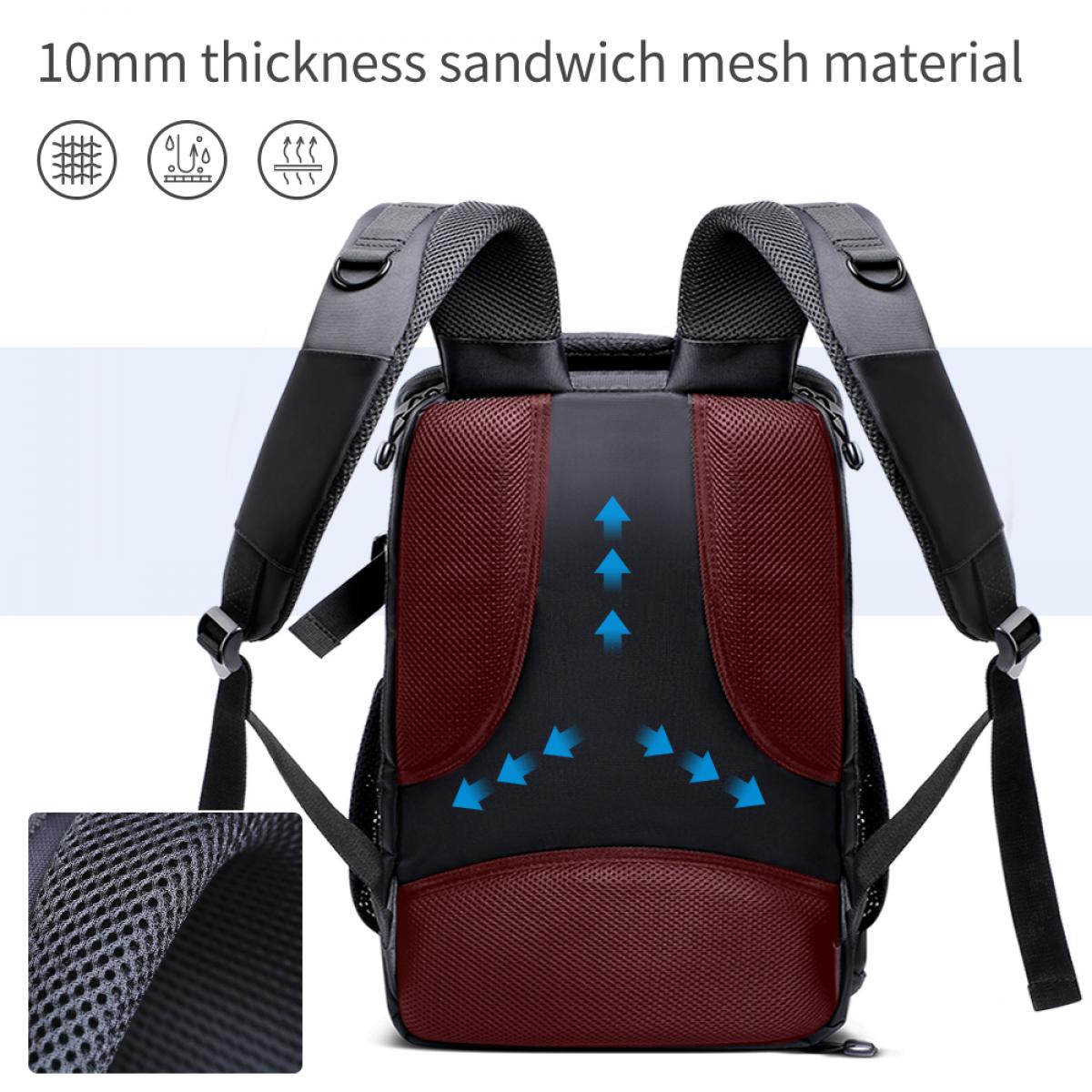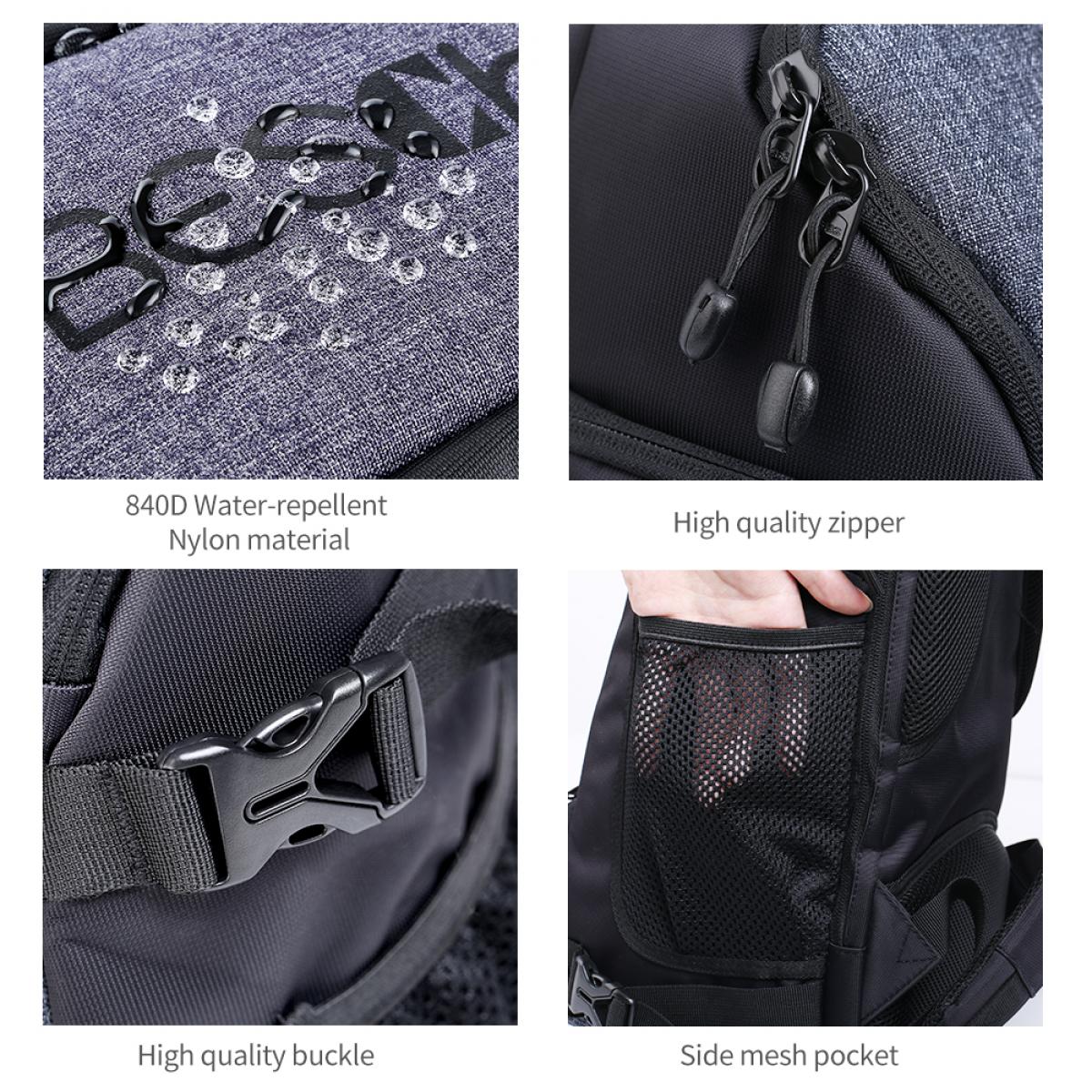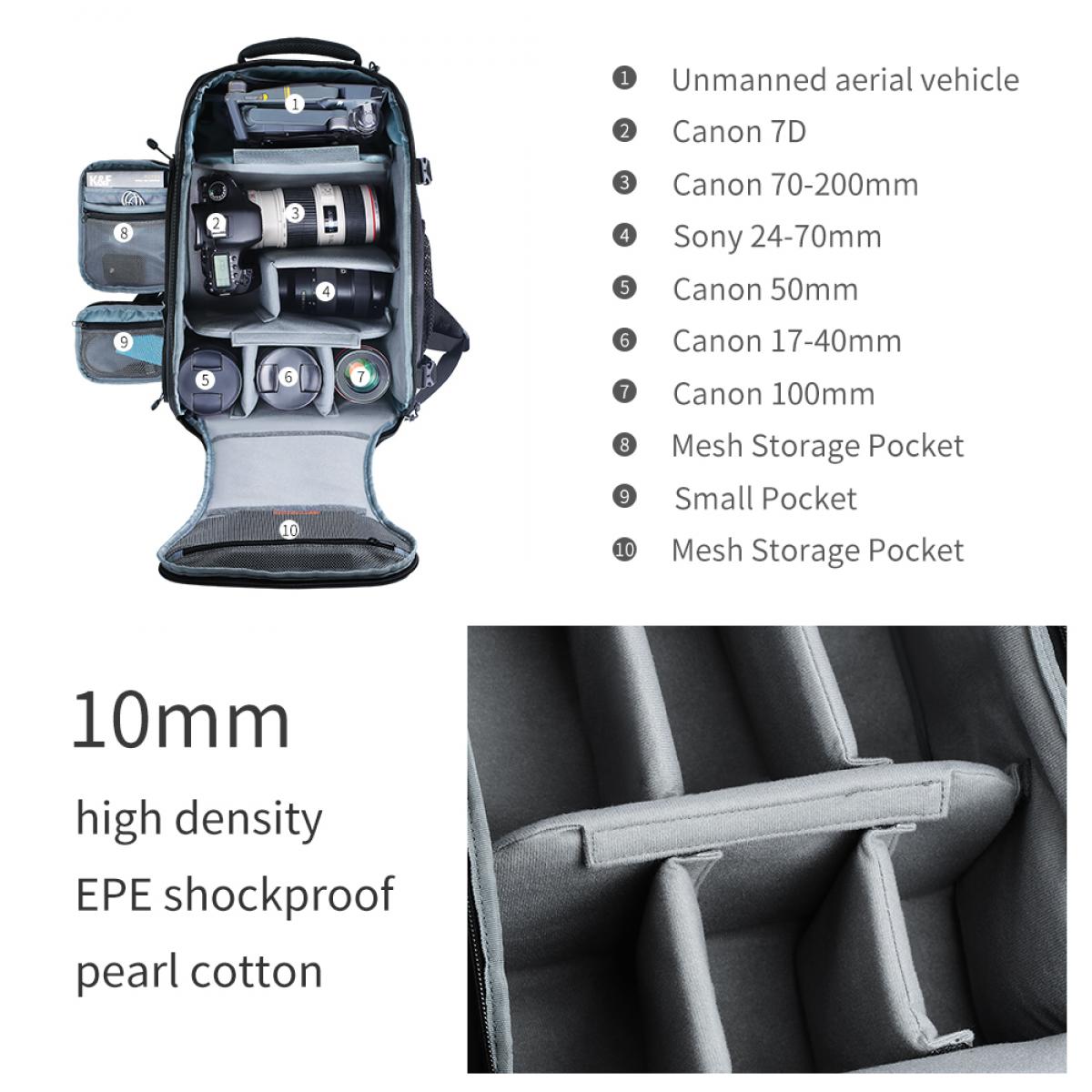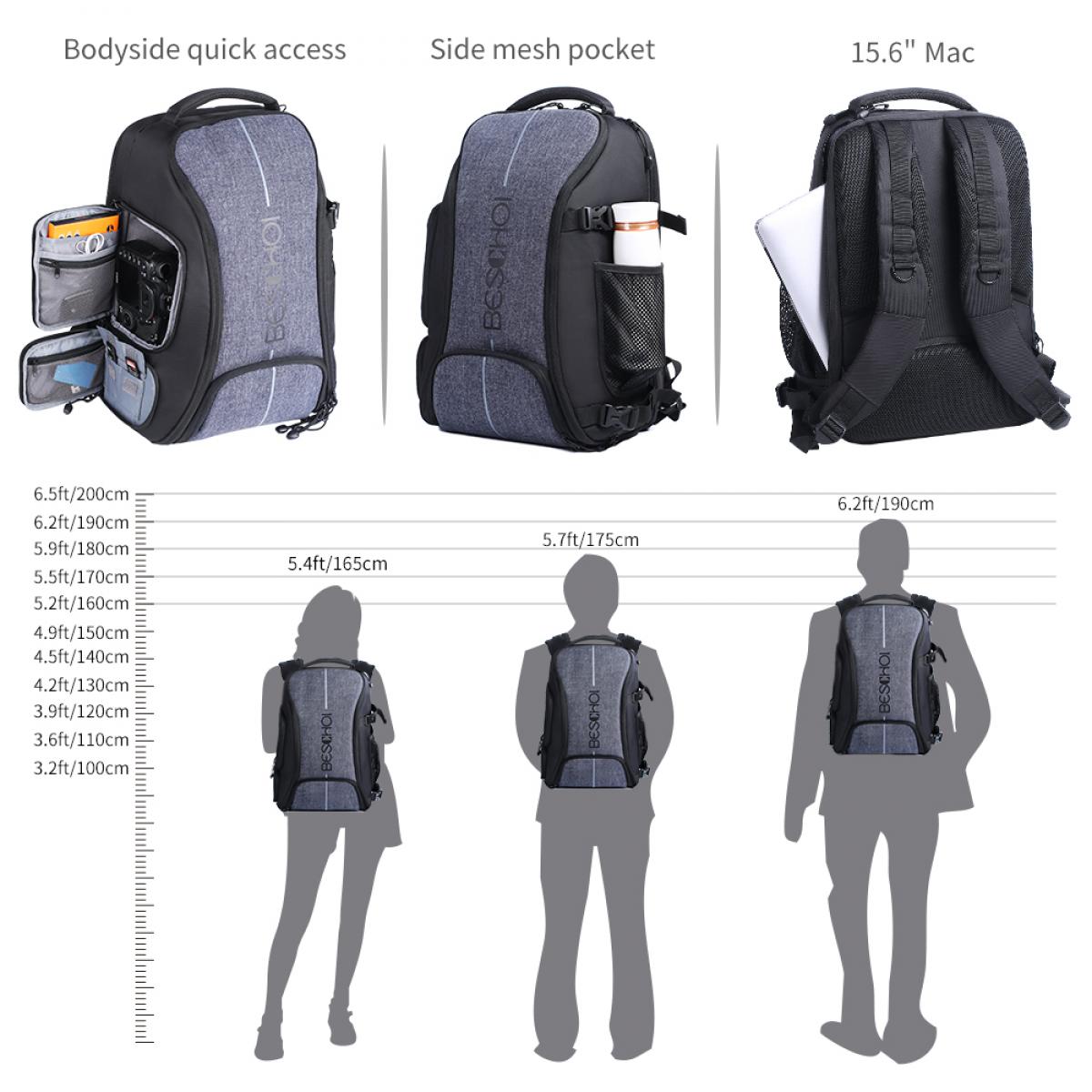 Absolutely loved this bag it is just right
I use (Endurax Extra Large Camera bag) for travel with all my equipment. BeschoiIt is just perfect size for a regular day of shooting it is perfectly designed to fit everything that is necessary and feels comfortable, and when hiking trails, walking around the city,As you see for the test I did pack more than can carry1) Canon 5d Mark IV with 24-105 Lens2) Canon Speedlite 470EX-AI3) Canon 28-300mm lens4) Canon 16-35mm lens5) Camera Grip6) Remote trigger7) Battery charger, memory pouch, other cable and small things in the packets8) iPad Pro 12.9 (2019) with the case and pencil it was tight, but the zipper close with no problemThe total weight was 8,6 kg 19.0 lbs. plus 1.3 kg tripod bottle of water and you ready, I'm just not sure to do what because after 1 hr. you will be exhausted carrying over 10 Kg 24 lbs.I don't think so that anybody needs a bigger Camera bag for carrying more equipment if you have a need for more gear and a bigger bag, I recommend to buy a golf cart with the bag :)The only thing what I would like to see is to add the center chest strap to keep it more firm when walking
17/06/2019
Great
I wanted to wait a little while before reviewing this backpack and now that I used it for about 2 weeks, I have to say I love it!So first off, I am not some artsy handle bar mustache and fedora type guy like many photographers, so a normal looking backpack to carry my gear was important. Second off, I travel a lot and needed a backpack to carry a Cannon T7I and DJI Mavic Pro among other gear. Third, naturally, I wanted a backpack that would protect my gear and I wanted quick access so I wouldn't be slowing my traveling companions down.This backpack suited all of my needs! The creators of this pack have thought about everything. From the waterproof covering hidden in the bottom to the quick camera access without having to take the backpack off. I was not able to put my Zomei tripod in the elastic side pocket but if I keep it in its case, the buckles on the side perfectly keep it in place as if it was designed for it. Plenty of storage in this bag and its a perfect carry on for my upcoming trip! Check my pictures out for an idea on how I used the space.
10/01/2019
Unique and practical, more room than I thought!
This bag is one of the most underrated bags on the market. You have TONS of room for everything. Tripod slot, lap top that fits my 15inch XPS, in bottom I put a Canon 300mm f4, mid section hold a 24-105L 100mm 2.8L and the body (80dor eosr) with a lens attached. The top compartment hold a speed light, rocket blower and plenty of other things. The bag is very sturdy as well. I would say my Absolute favorite feature would be the side camera access. HIGHLY RECOMMEND!
21/03/2021
Best camera bag
This is one of the best camera bags I owned, has many. Pockets and each one has lots of protection so you never have anything moving and hitting each other. Would reconmend to anyone who owns a dslr camera.
19/05/2018
Fantastic camera gear bag.
The bag has some good space in it. It's very customizable and lightweight. But it's not really cutting it when it comes to protecting my gear. For one, the back zippered pocket didn't protect my iPad that I had in it when I slipped on some mud and fell down on a hill. Fortunately the rest of my equipment was fine, but my iPad was broken beyond repair. After that incident, I took my long telephoto lens out of the bottom compartment, which it fit in, and moved it into an add on bag that I attached to the side where the tripod would go. The bag and the lens are lighter than my tripod, which I hadn't attached to it because it's a bit heavier.The straps that were on the bag that I attached the case for the telephoto lens to, ripped almost clean off the bag with just a few months of using it like that. I didn't modify anything, just attached the straps to the other bag. It hasn't been used roughly, just being carried around and taken on and off with care. I spent what I consider a lot of money for this bag and now I have to look for another one because it's not durable enough to rely on with my significantly more expensive, once in a lifetime purchase, cameras and lenses.
24/02/2022
There are no faqs for this product.
Gimbal Stabilizers
Axis
28*22*42cm
Bag Compartment
Carrying/Transport Options
Backpack
Camera Support Strap
Yes
Camera Compartment
2
Lens Compartment
4
Laptop Compartment Screen Size
15 inch
Bag Exterior
Exterior Color
Black + Grey
Exterior Dimensions
29*24*44cm
Exterior Material
Nylon
Type of Closure
Buckle
Rain Cover
Yes
Bag Interior
Maximum Volume
26L
Weight
1.28kg