18 Pieces Filter Ring Adapter Set, Camera Lens Filter Metal Stepping Rings Kit (Includes 9pcs Step Up Ring Set + 9pcs Step Down Ring Set)
To
United States
Expedited Free Shipping
3-5
business days
Free Shipping. 30 Day No Reason Return. K&F Concept Filter Ring Adapters Special aviation aluminum alloy, high strength, impact resistance, twist, and pressure.

SKU0629

SKU:

SKU0629

16.99

https://www.kentfaith.com/SKU0629_18-in-1-lens-filter-step-ring-set
Description
* Include Step Up Filter Adapter Ring Kit(37-49, 49-52, 52-55, 55-58, 58-62, 62-67,67-72, 72-77, 77-82mm)
* Include Step Down Filter Adapter Ring Kit(49-37, 52-49, 58-55, 55-52, 62-58, 67-62,72-67, 77-72, 82-77mm )
* Great tightness,no wobbling or cross-threading. Ultra-low chemical residues, attached to a solid!
* Converts the thread size of your lens to the thread size of any other accessory (such as filters, hoods, flashes and lens converters).
* Special aviation aluminum alloy, high strength, impact resistance, twist and pressure.
Shipping
To
United States
Expedited Free Shipping
3-5
business days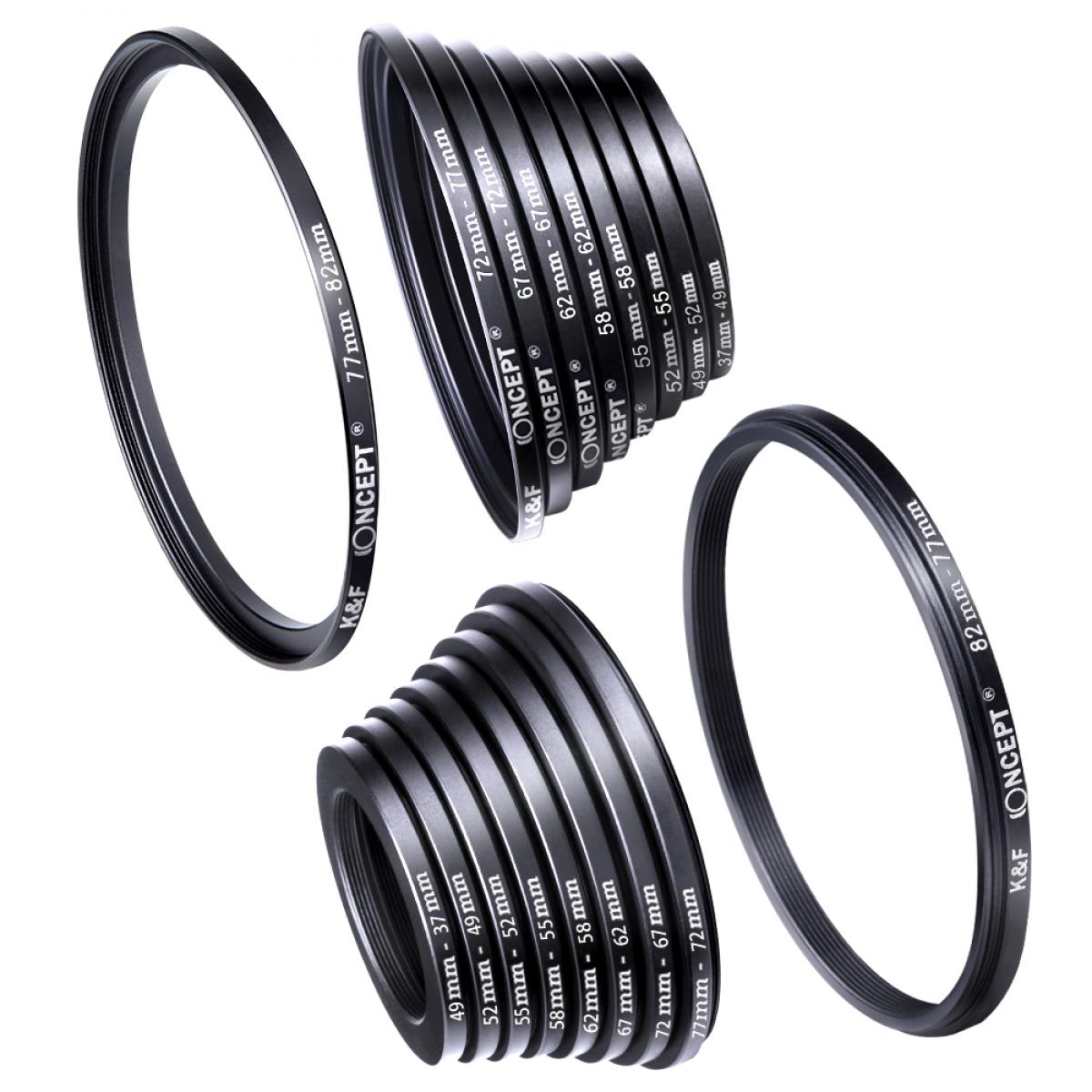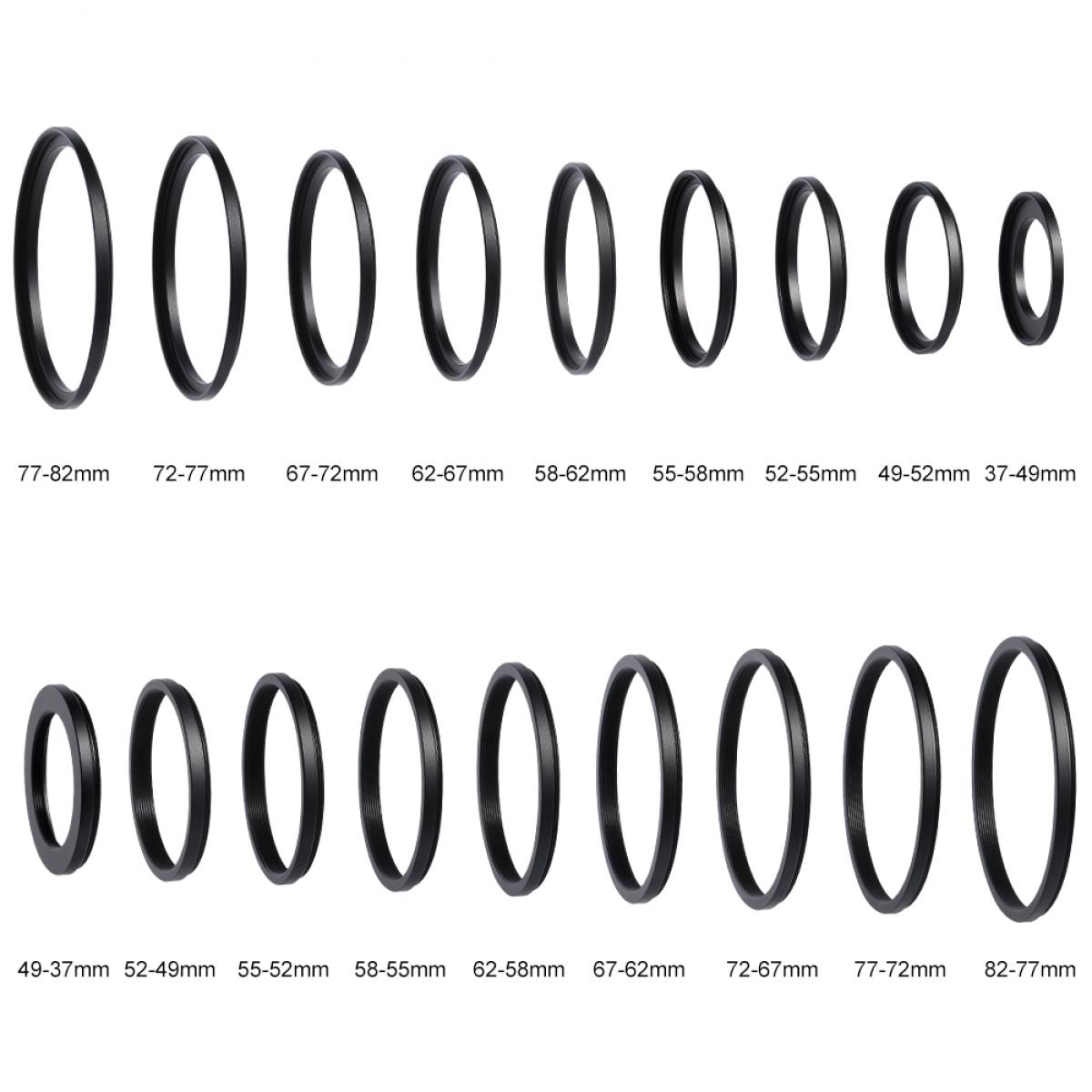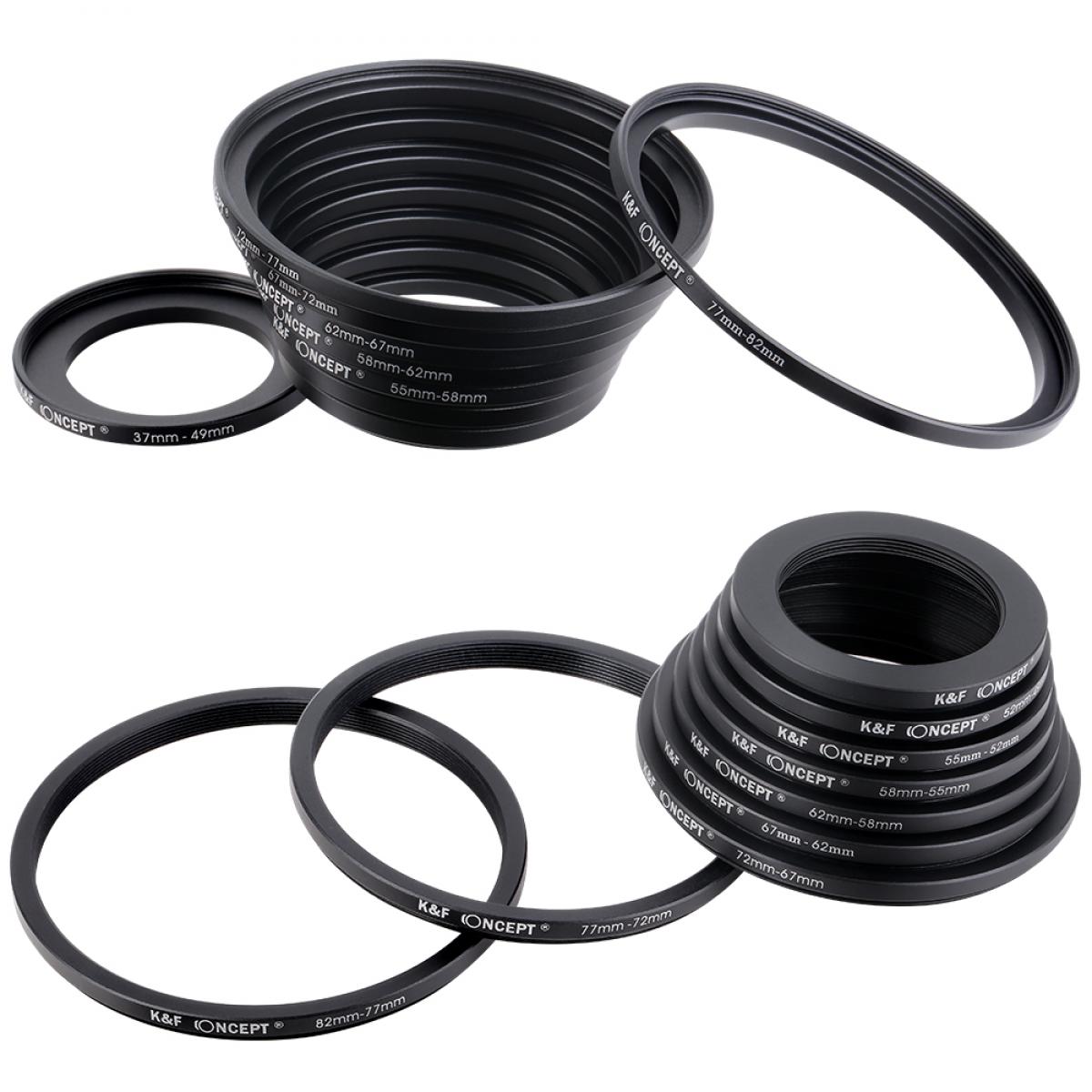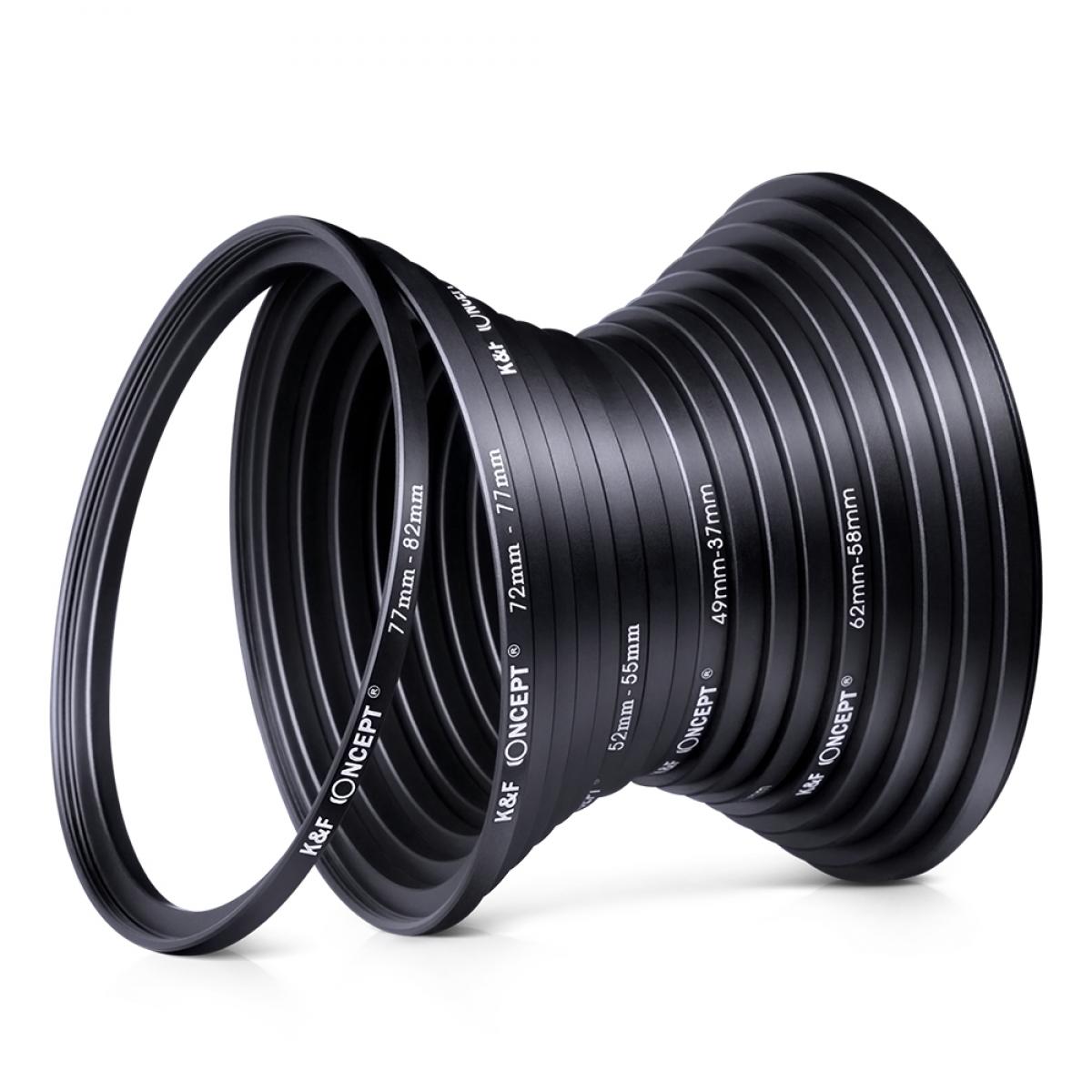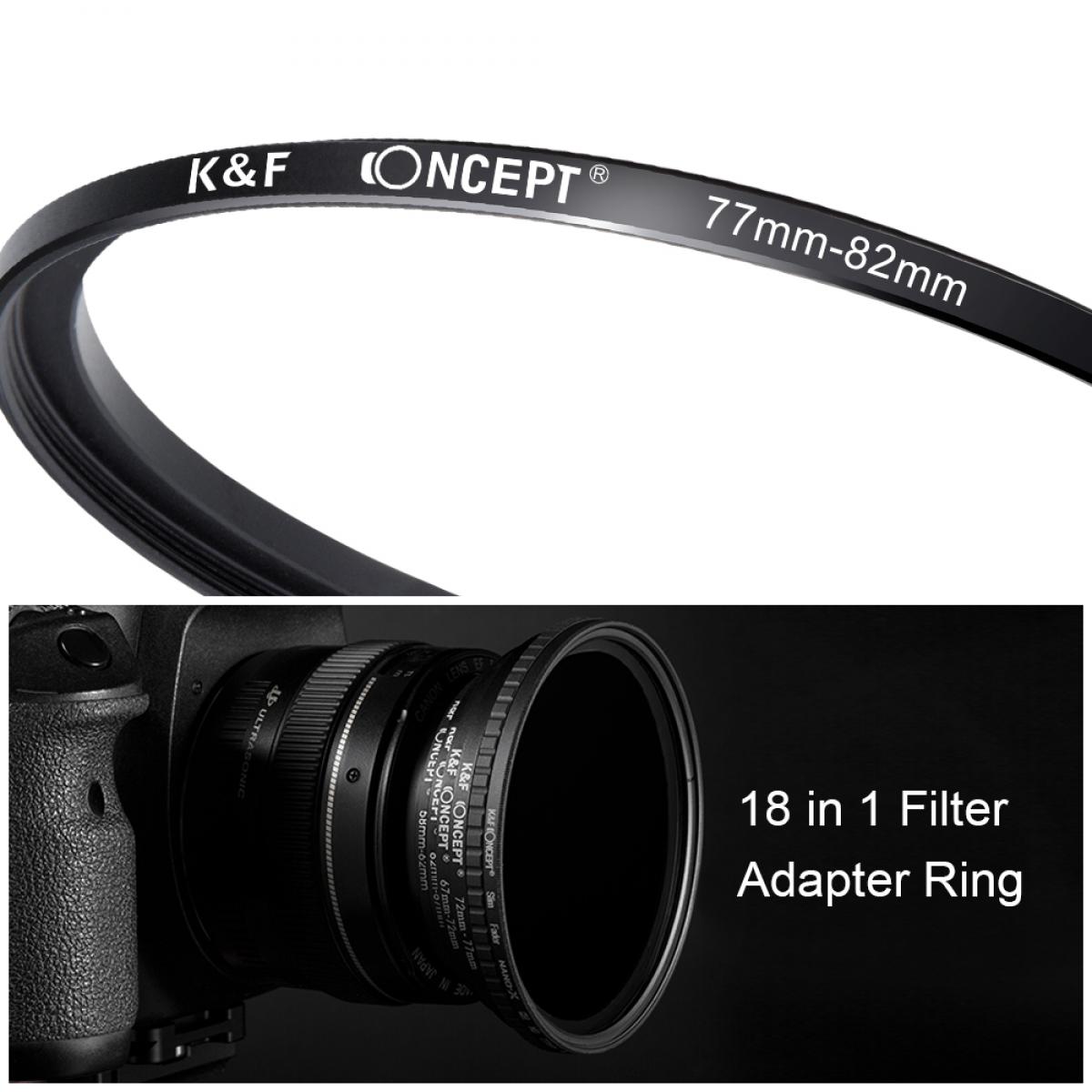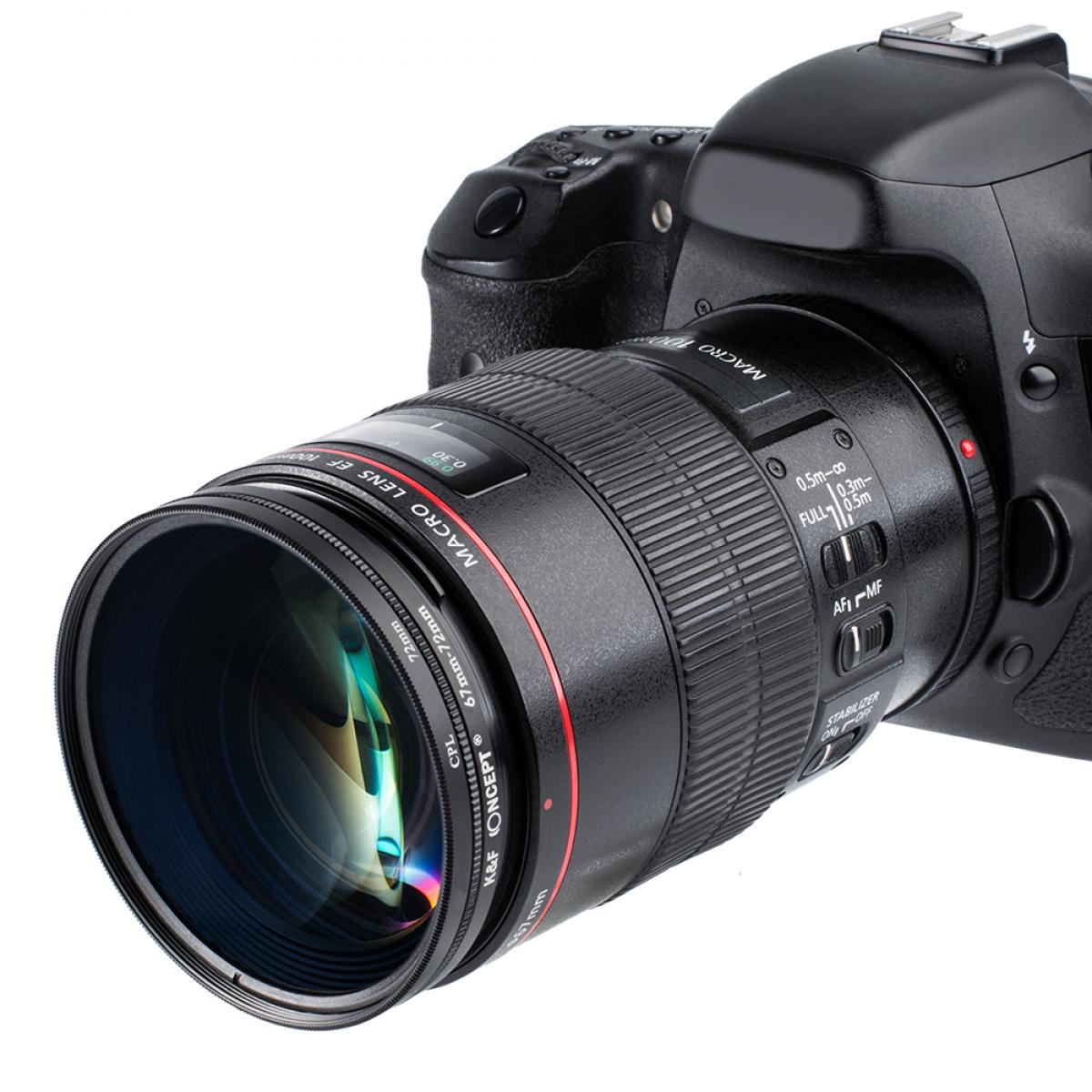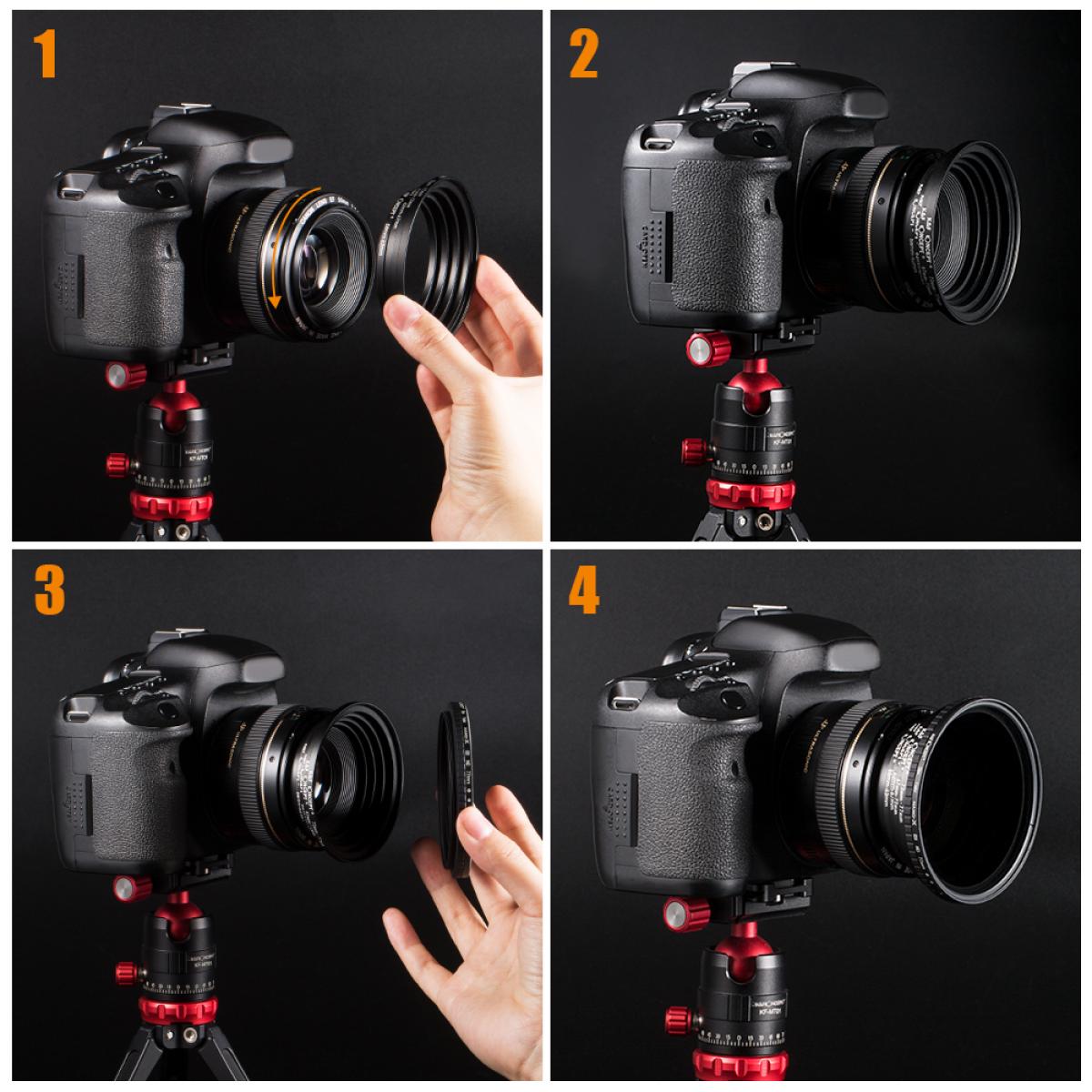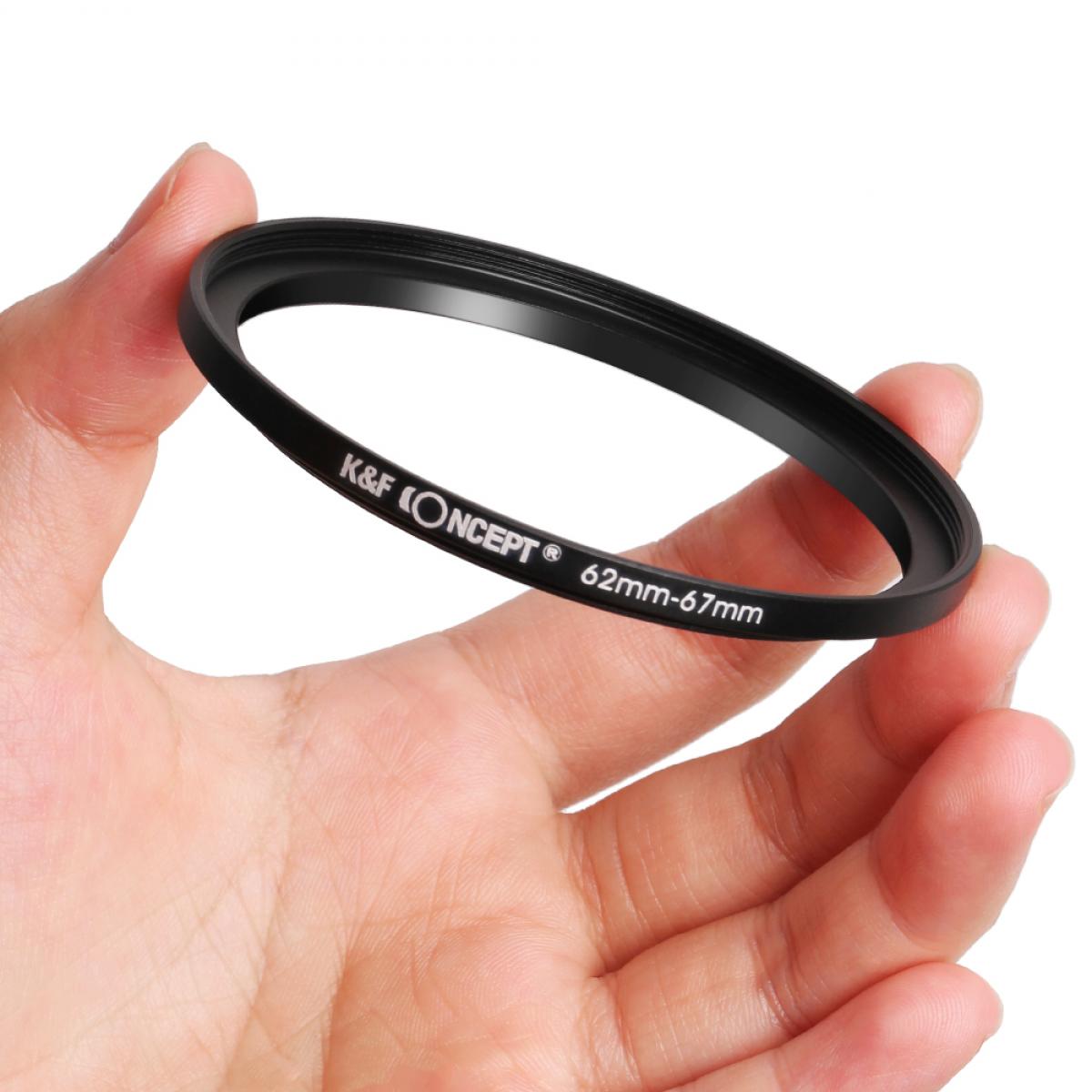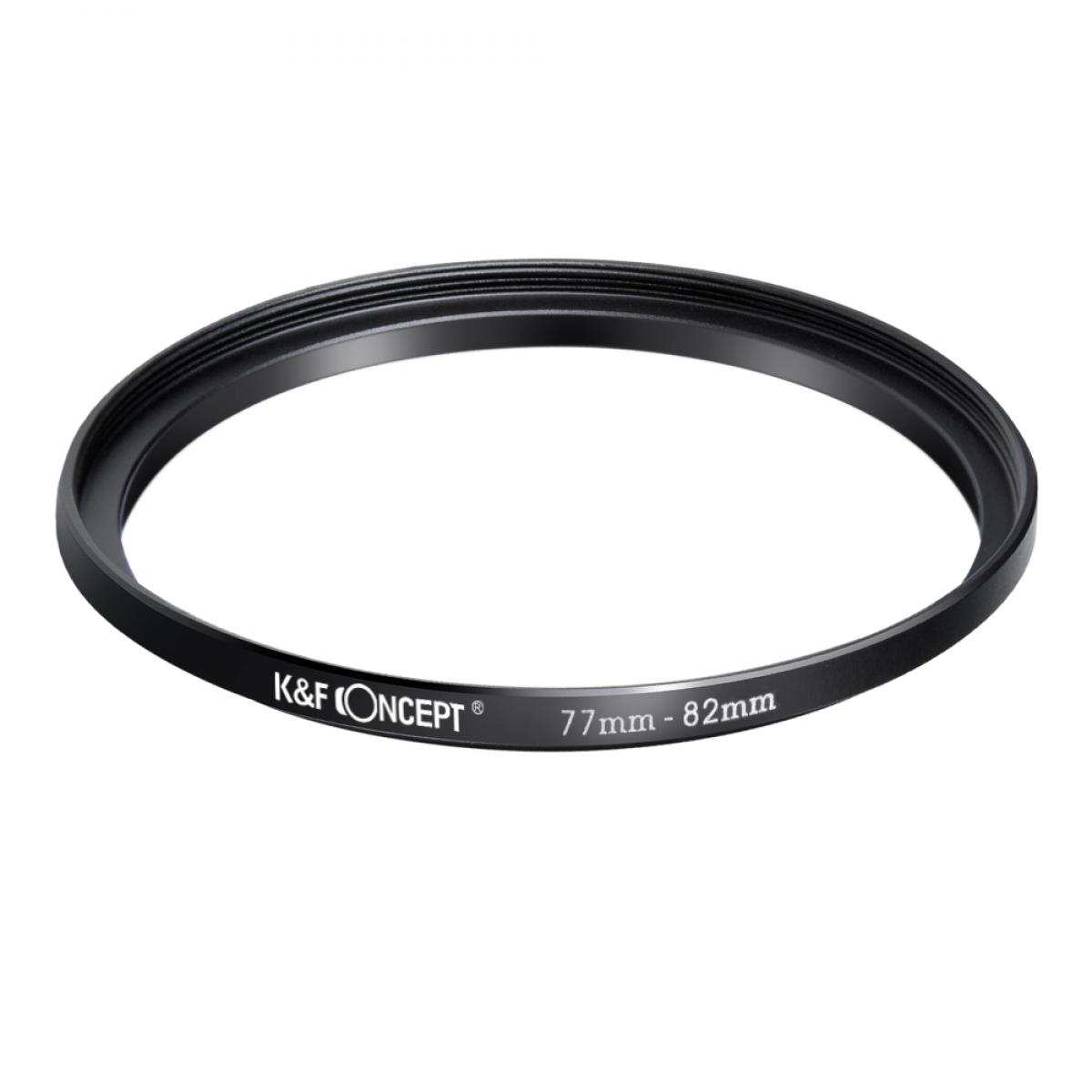 Great K&F Concept rings!!
The K&F rings is cool! you can mount everything you have. The quality is good, and it's fun!
27/05/2015
Useful Step Up - Down Filter adapter rings
They screw on pretty smooth it have a quality threads, and it work just fine. Perfect for someone who's only going to be casually using their step up rings, I am a professional photographer & I was looking same filter Ring Adapter & I order this product which is very helpful for me when I use multiple filter with my Nikon 5300 camera lens. During photo-shoot many time we have to change camera lens along with filter also, so using this ring it is very helpful for me, these rings get there job done, and don't get stuck. Please note - these are step-Up rings also have Step Down Rings total 18 rings.
29/08/2017
Great use for lens of different filter rings. Saves me money buying filters
I have a few lens that have different filter widths and I really dont want to get the same kind of filters for each of these lens.So decided to get a bunch of different ring lengths and definitely has helped save me money getting more expensive filters over and over again.Note that these rings are going from 1 ring length to the next, so if your filter jumps more than 1 length value you will have to attach 2 of these adapters together like shown in the picture
22/08/2017
Nice set of adapter stepping rings if you have more than one camera.
These are such a good idea and a nice piece of kit, especially if you have more than one camera, as you only have to pay out for one set of lens filters with these stepping adapters. One set goes up from 37mm to a big 82mm and the other set goes down from 82mm down to 37mm.They were easy enough to twist apart and twist back on. Took me a while to find the correct one to fit one of my camera's for a particular lens I wanted to try out, but didn't have to take one off at a time so that was good.The threads are nice and neat and not cross threaded, so they are easy to twist on and off. I like how they are labelled clearly so when I was using a 52mm lens filter on a 72mm lens thread I had to untwist the 72mm lens adapter all the way down to 52mm ( I think it was 7 adapters attached) and then screwed the lens filter on to the last one.Seem really well made of light aluminium, clearly and nicely marked and so easy to use.I was sent a sample to test out and give an honest review.
27/06/2015
Great product in a mediocre packaging
Some of the rings came screwed to each other so tight that it's impossible to separate without damaging them. Such a waste.
27/09/2021
Exactly as described. Work properly.
These arrived in good condition, in 4 stacks to nest/save space. None were overtightened, it felt like some care had gone into this, with each ring screwed in enough to keep them together without risking binding.
If I were to be picky, each of the two sets (up/down) came in a very cheap plastic bag and my bags had cuts in them, so not really suitable for continued storage. But I guess storage of filters or these rings is a personal thing, so not really worth the manufacturer including a nice pouch.
11/09/2021
Great filters
Life saver filters for photographers and videographer
31/08/2021
Great if I was smart
I had got the wrong ones but these were great
26/08/2021
Precise and they work
I've purchased two sets planning to purchase two more sets. These are metal crafted and have fit multiple systems flawlessly. Stepping up or down these ring adapters won't fail
17/08/2021
These images belong to KENTFAITH end users.
Do You Know How Your K&F Concept Filters be Produced? | One-day Tour in Production Line
How to check your lens size