K&F TM2515T Professional 60 inch Camera Tripod Horizontal Aluminium Tripods Portable Monopod
Free shipping to eligible country
Brand:

K&F Concept

K&F Concept TM2515T Professional 60 inch Camera Tripod Horizontal Aluminium Tripods Portable Monopod with 360 Degree Ball Head Quick Release Plate for Canon Nikon Sony DSLR Cameras

KF09.085

Availability:

In Stock

94.99

https://www.kentfaith.com/KF09.085_kf-concept-tm2515t-professional-60-inch-camera-tripod-horizontal-aluminium-tripods-portable-monopod-with-360-degree-ball-head-quick-release-plate-for-canon-nikon-sony-dslr-cameras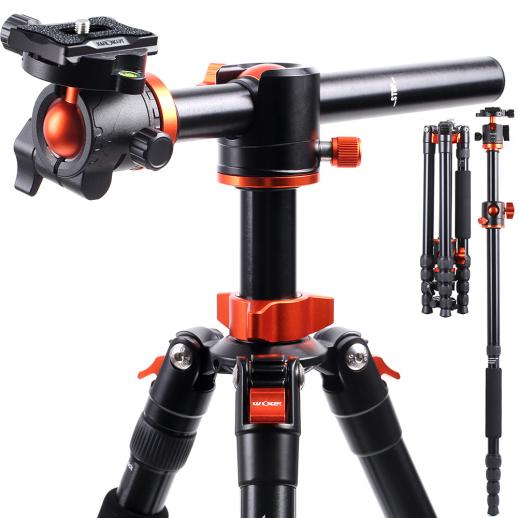 K&F TM2515T Professional 60 inch Camera Tripod Horizontal Aluminium Tripods Portable Monopod
Features
• 【Transverse Center Column】Central column moves from 0 to 180 degrees, can be rotated 360°horizontally, to realize panorama shooting.
• 【Strong Stability】25mm large diameter aluminum alloy tube,the load capacity can reach 22.04lbs (10kg), provide security and stability support for your dslr Canon Nikon camera.
• 【Compact & Flexible】5 sections leg can adjust the height from 15.35'' to 60.62''; the N. weight with ball head is only 3.63lbs; can be 180°reflexed, which is super portable with tripod carrying bag.
• 【Metal Ball Head】Can be rotated 360 degrees, helping to expand camera activity range when panoramic shooting.(the bubble level help to judge the level and the accurate composition)
• 【Detachable Monopod】It can be turned into a monopod or walking stick alone to make your photography more diverse. (Note: For camera with telephoto zoom lens, you need to buy a tripod mount ring additionally or telephoto lens bracket for better balance)
Professional 60 inch Camera Tripod
Transverse Center Column / Strong Stability / Compact & Flexible
Metal Ball Head / Detachable Monopod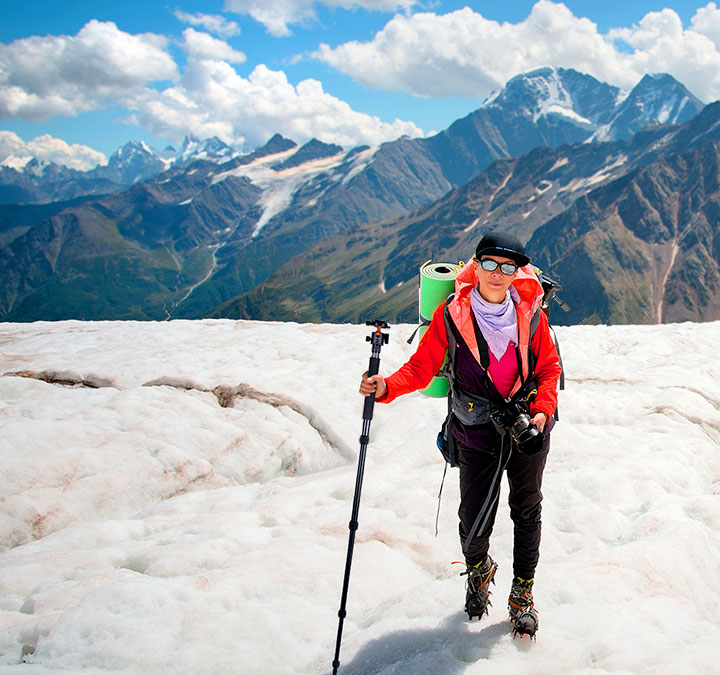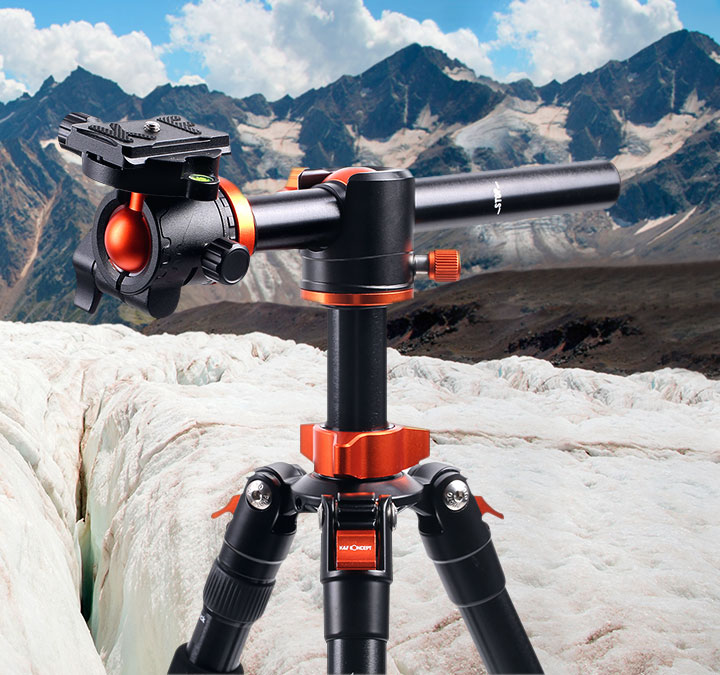 360° Horizontal rotation
Make it easier for photography enthusiasts to realize panorama shooting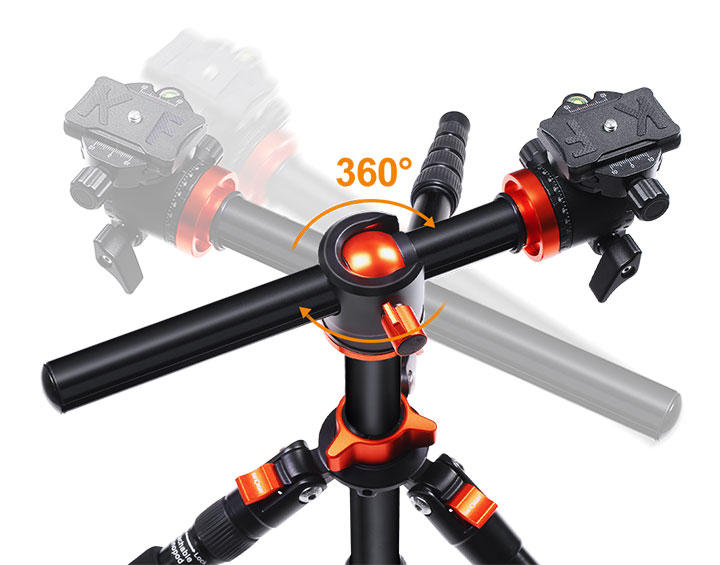 69.3 inch Detachable monopod
Can be used as camera monopod or converted into hiking alpenstock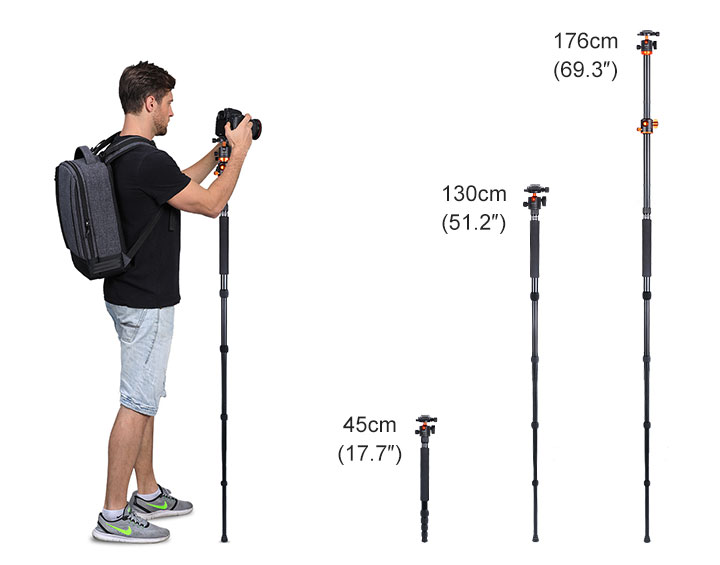 Quick Release Plate
All aluminum magnesium alloy with forged technology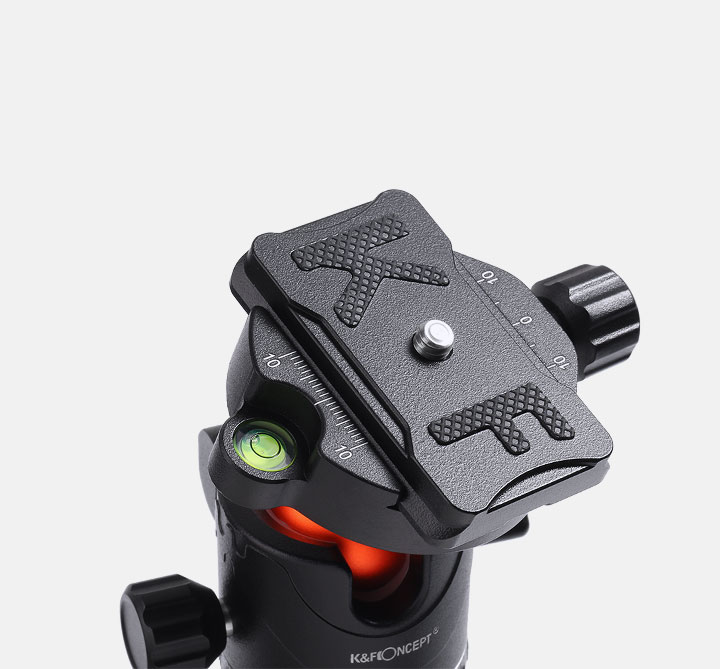 22lbs (10kg) Load capacity
1.1" (28mm) Large spheres are more stable.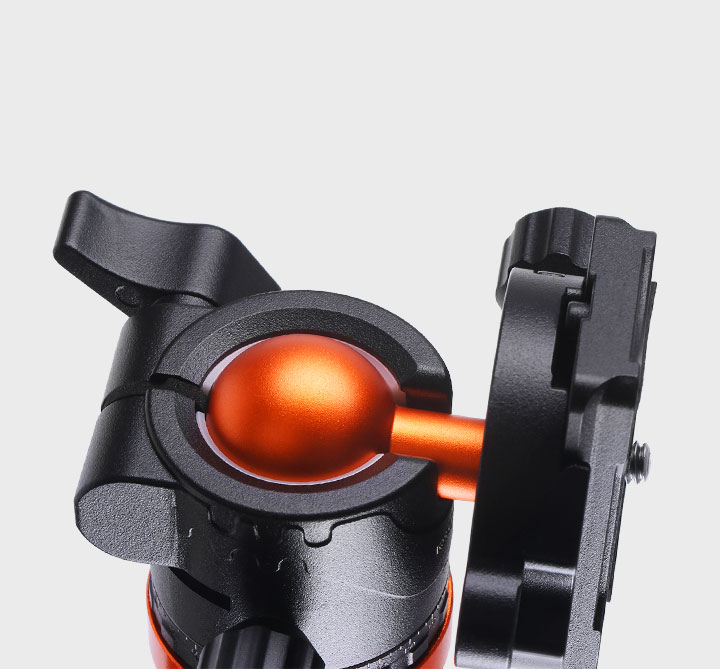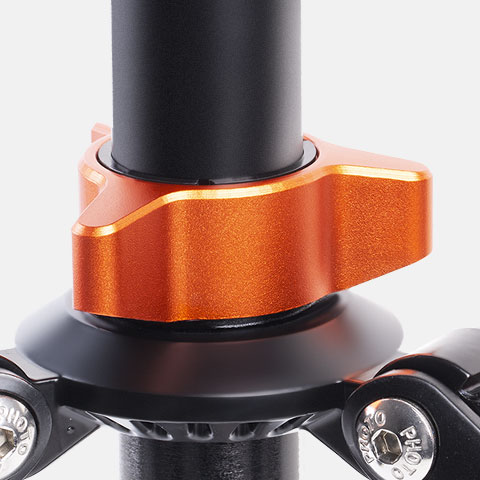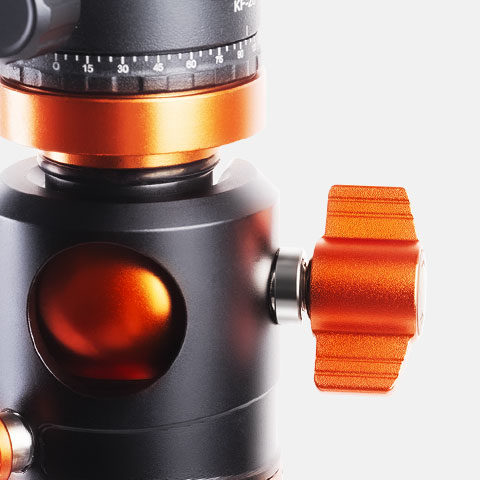 Strong locking force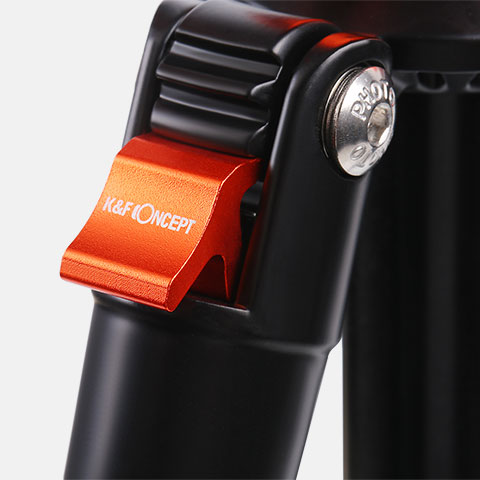 Angle adjustment button
Macro photograhy
The center axis can be inverted to give you the option for low shooting angles.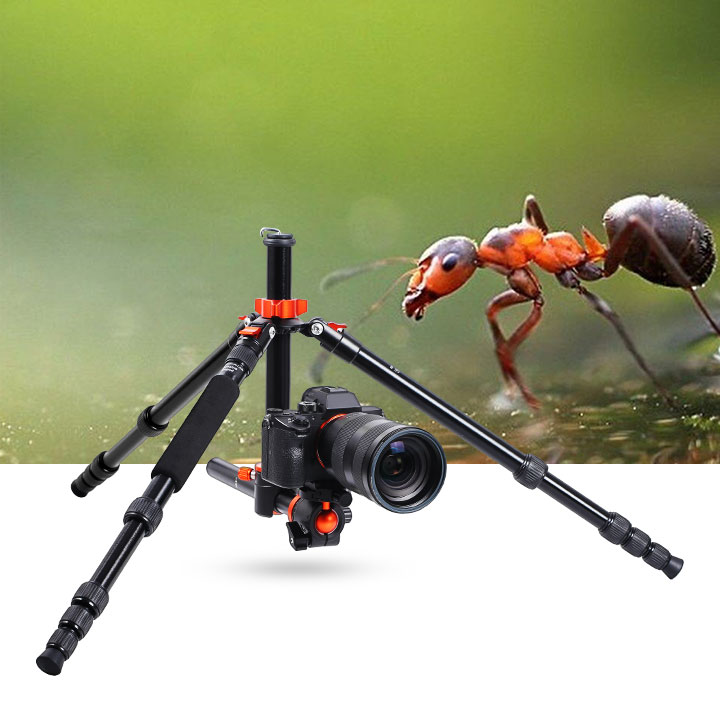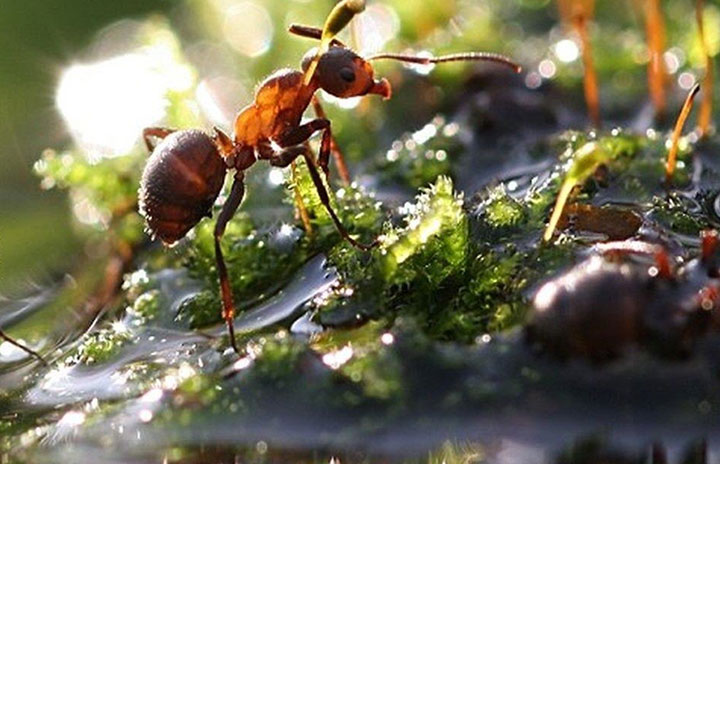 Easy To Shoot
The maximum height is 66.9"(170cm) and the minimum height is 22.0"(56cm)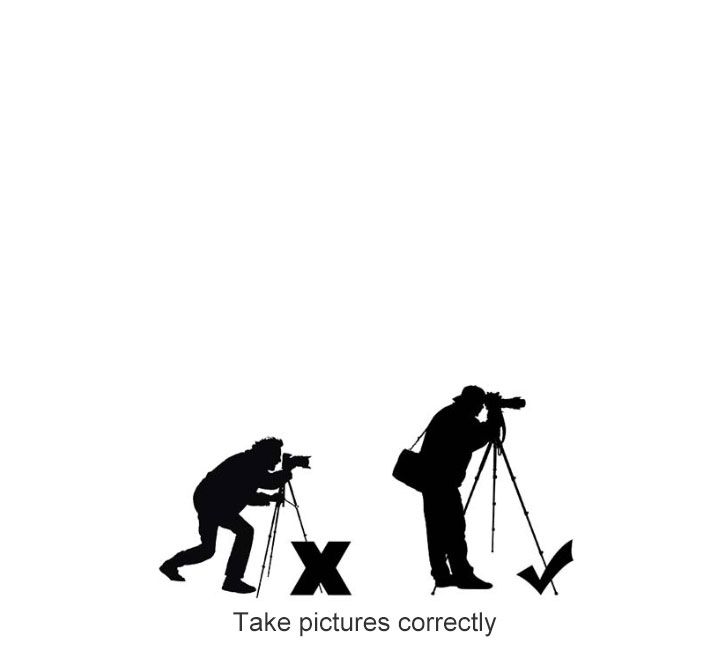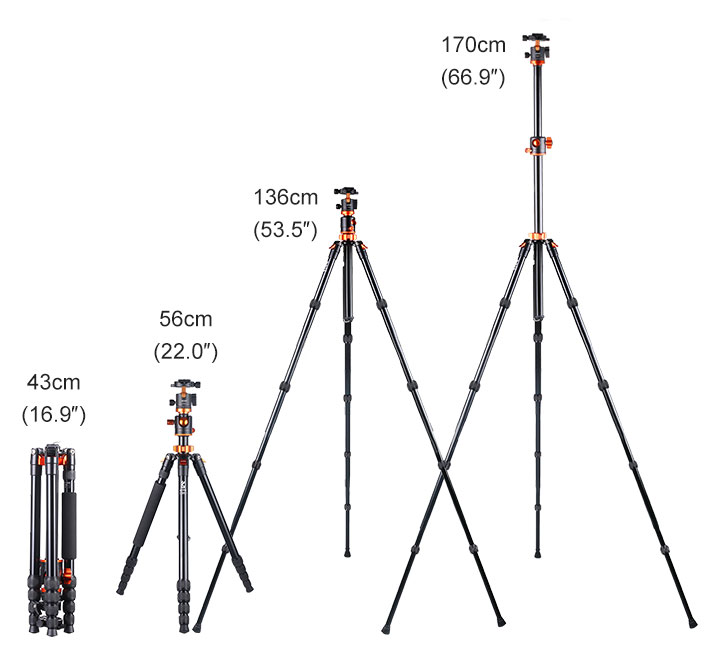 Easy to carry
Tube made of high quality magnesium aluminum alloy, can be 180°reflexed, better portability.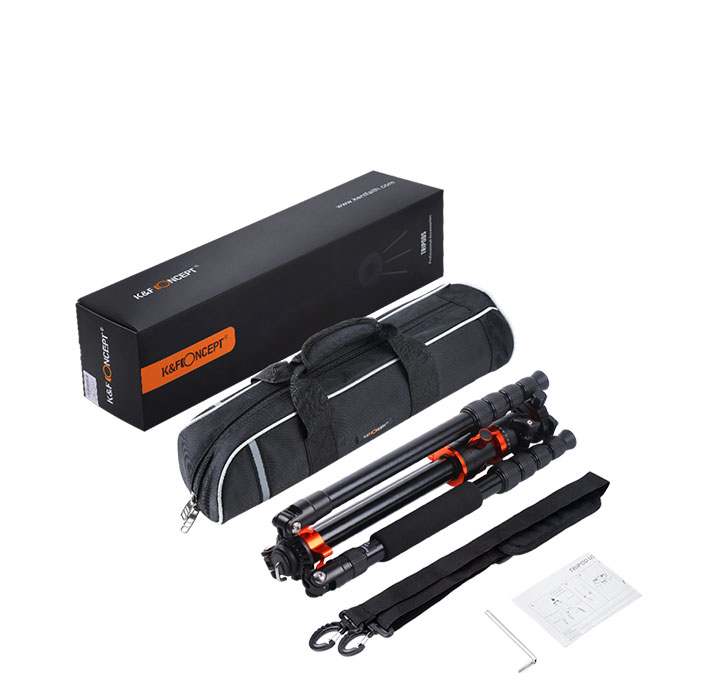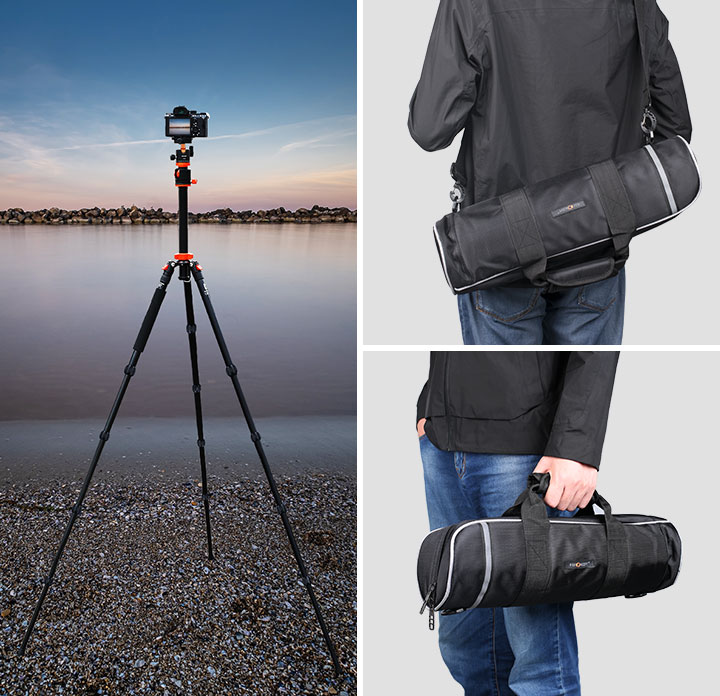 Cheap Thrills
I would like to categories my review by different factors. So if you have some knowledge about photography, you would understand the magic.1. Weight: Light weight. 3 and a half pound. This makes it portable at the same time reliable enough that your camera is safe.2. Length: Compact. You can see in the pictures how it fits well in such a small bag.3. Material: Although it's light weight, the material is impressively good in quality.4. Can be converted into monopod5. Rubber ends for firm contact with surface.6. Ball-head and all the levers make it easy to use. It has leveler so that you don't have to struggle much7. You can invert it to take nice bird-eye shots.
good tripod for traveling
This carom tripod made of aluminum, easily foldable for travel and have a carrying bag with it.It looks like a professional tripod, but I'm an amateur photographer, I like its color very much.I'm still learning how to take a great photo, with this tripod I hope I can get better.It works perfect when I use it for taking photos of beach views last week in Santa Monica.Overall, it's a very nice tripod and I recommend it for the average user!
Pretty Impressed
I overly analyzed all the functionality and features of this item since my last purchase was not up to par at all. I am quite pleased with my purchase and cannot wait to get outside to use this tripod. The instructions could be better but you can kind of figure out how everything pieces together and works. It is not lightweight BUT it is very sturdy and durable. Monopod is easy to manage and figure out how to use. Another thing is the clip is not a quick release and needs to be fastened in which depending on your preference might be awesome secureness or annoying during a photo shoot. It also comes with an extremely nice carrying bag that I was not expecting. This was well worth what I paid, again in comparison to the last item I ordered from another seller. I have confidence in purchasing another K&F Concepts item in the future.
Online teaching help.
This is perfect for me. Due to pandemic events I needed to move hands on class online. Due to the nature of my class I needed to film tutorials, but needed to be able to film from various directions. This allows me to film from above, and from the side. The overhead shots do not have the tripod legs in them as the camera can cantilever far enough away.. In the end I am happy with it and glad that it made my life a little easier.
Super versatile tripod and great for overhead type shots
I love this tripod. So versatile! Lately ive been buying more K&F products and time and after time my expectations are exceeded. the build quality is superb. The design is similar to other tripods where the legs fold out from the frame and are telescoping. The ball head looks good and the adjustments feel smooth. Max height 60" and folds down to 15". Comes with a travel bag. One of my favorite features is the swing arm that allows for overhead product shots. It works best when legs are fully extended otherwise it might tip over if your camera is heavy. This tripod also has the ability to turn into a monopod if you ever have a need to use it. For my purposes, ill be using it primary for overhead product shots for my blog. Super happy with my purchase!
Tripod General
Load Capacity
10
Maximum Working Height
Max Height without Center Column
1640
Minimum Working Height
530
Folded Length
Weight
1850
Materials
Magnesium aluminum alloy
Ball Head
Ball Head
Color
Orange/Black
Bubble Level
Tripod Legs
Leg Lock Type
Twist Lock
Leg Positions
3
Independent Leg Spread
Leg Sections
5
Leg Diameter
Feet Features
Tripod Center Column
Center Column Features
Center Column Sections
These images belong to K&F Concept end users.