Professional Camera Tripod 22lbs Load Flexible Travel Tripod 67"/1.7m with Portable Monopod Aluminium Tripod for Canon Nikon Sony DSLR Cameras TM2515T1
K&F Summer Sale Extra 10% OFF
Free shipping to eligible country
Brand:

K&F Concept

Free Shipping Worldwide. 30 Day No Reason Return. K&F Concept TM2515T1 67" Camera Tripod. Transverse Center Column. Strong Stability. Compact & Flexible.

KF09.085

SKU:

KF09.085

99.99

https://www.kentfaith.com/KF09.085_kf-concept-tm2515t-professional-60-inch-camera-tripod-horizontal-aluminium-tripods-portable-monopod-with-360-degree-ball-head-quick-release-plate-for-canon-nikon-sony-dslr-cameras
Description
• 【Transverse Center Column】Central column moves from 0 to 180 degrees, can be rotated 360°horizontally, to realize panorama shooting.
• 【Strong Stability】The weight of tripod is 1.65kg. 25mm large diameter aluminum alloy tube,the load capacity can reach 22.04lbs (10kg), provide security and stability support for your dslr Canon Nikon camera.
• 【Compact & Flexible】5 sections leg can adjust the height from 15.35'' to 60.62''; the N. weight with ball head is only 3.63lbs; can be 180°reflexed, which is super portable with tripod carrying bag.
• 【Metal Ball Head】Can be rotated 360 degrees, helping to expand camera activity range when panoramic shooting.(the bubble level help to judge the level and the accurate composition)
• 【Detachable Monopod】It can be turned into a monopod or walking stick alone to make your photography more diverse. (Note: For camera with telephoto zoom lens, you need to buy a tripod mount ring additionally or telephoto lens bracket for better balance)
Frequently Bought Together
Professional 67 inch Camera Tripod
Transverse Center Column / Strong Stability / Compact & Flexible
Metal Ball Head / Detachable Monopod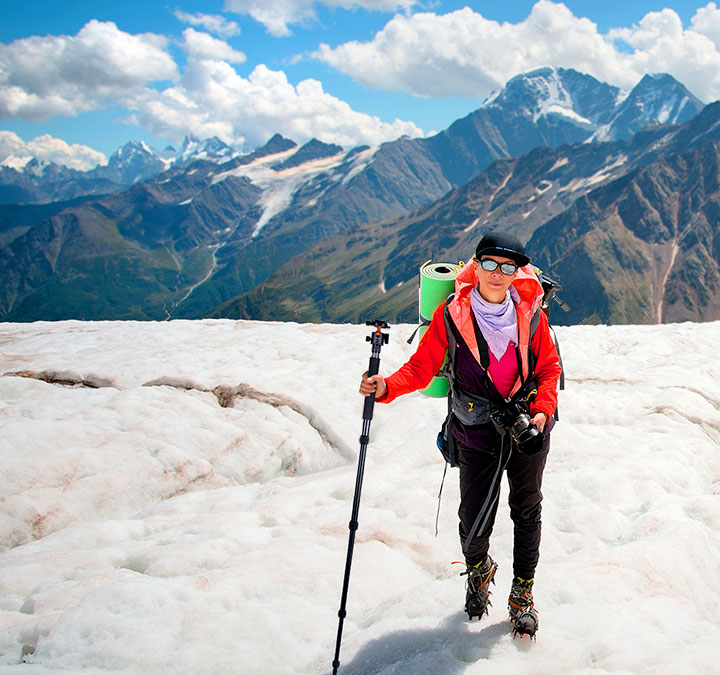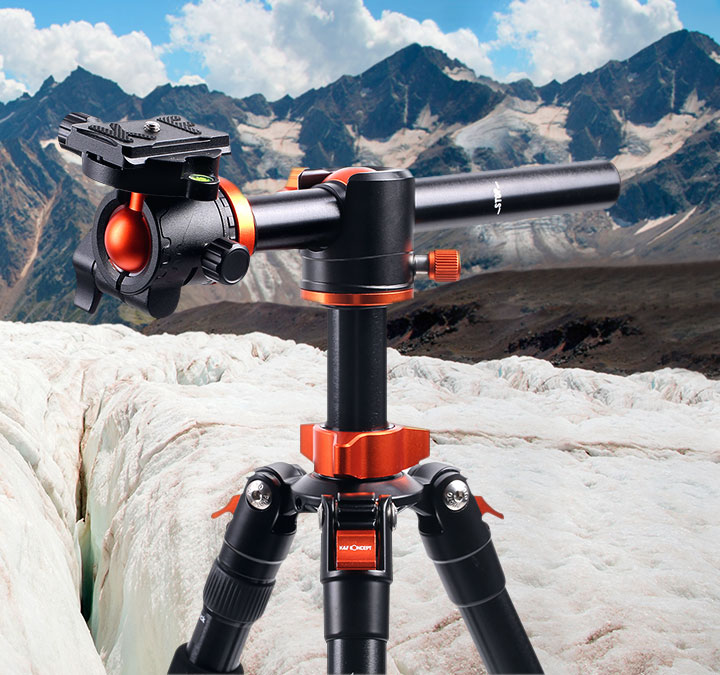 360° Horizontal rotation
Make it easier for photography enthusiasts to realize panorama shooting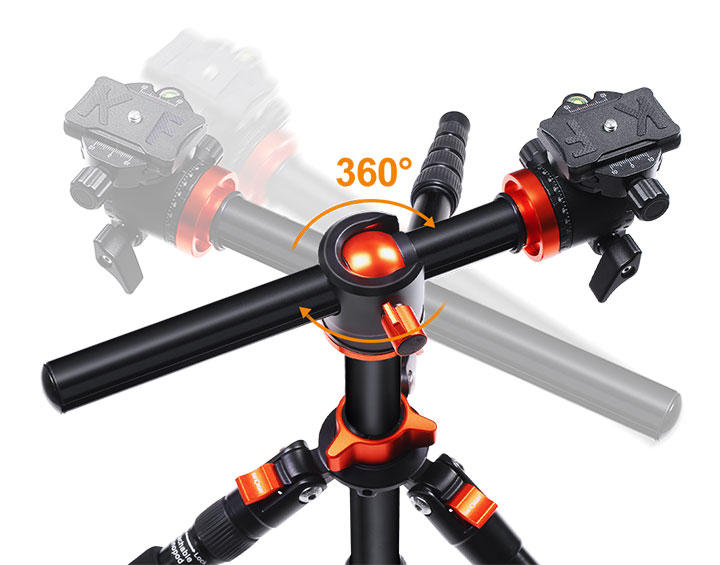 69.3 inch Detachable monopod
Can be used as camera monopod or converted into hiking alpenstock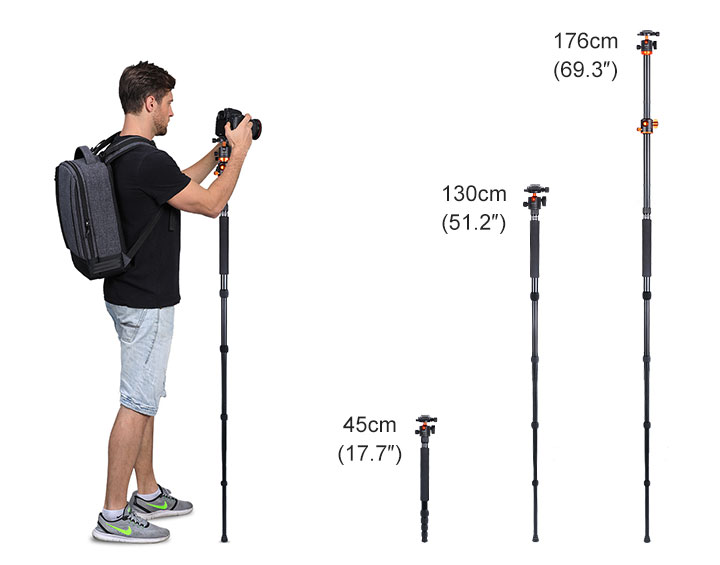 Quick Release Plate
All aluminum magnesium alloy with forged technology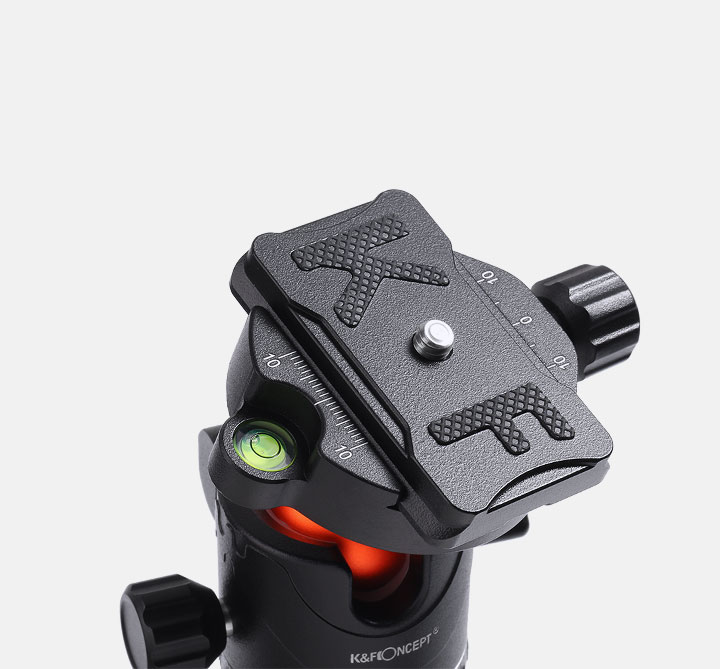 22lbs (10kg) Load capacity
1.1" (28mm) Large spheres are more stable.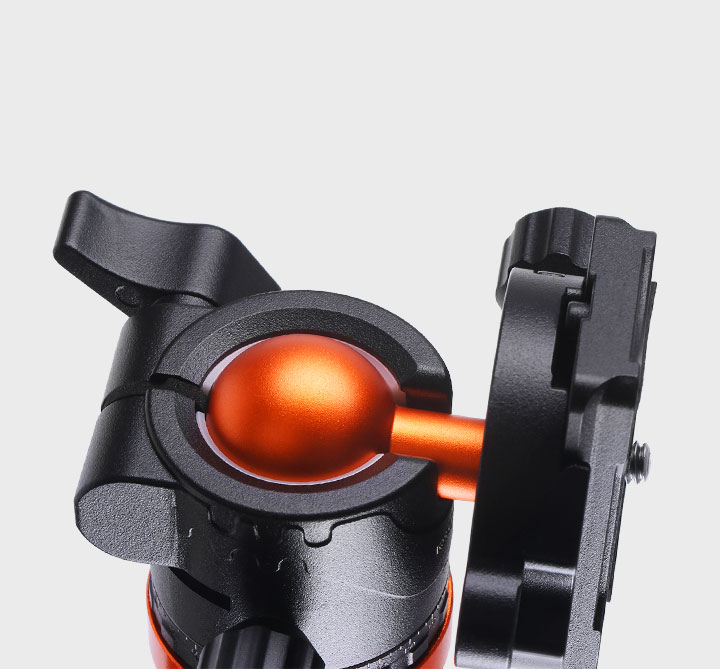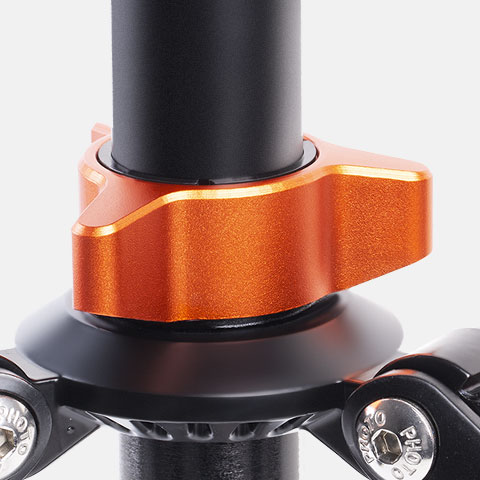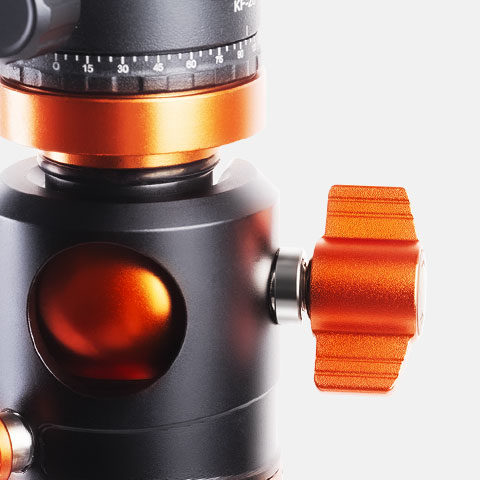 Strong locking force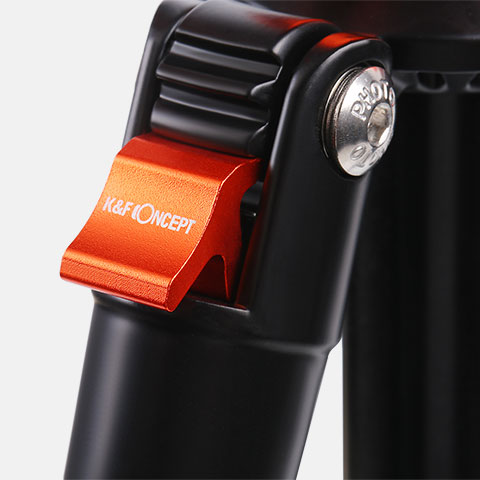 Angle adjustment button
Macro photograhy
The center axis can be inverted to give you the option for low shooting angles.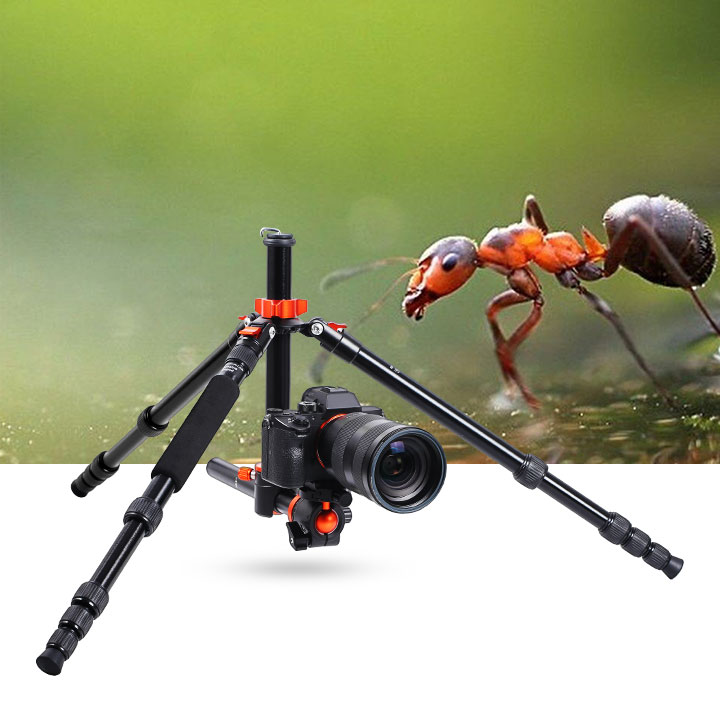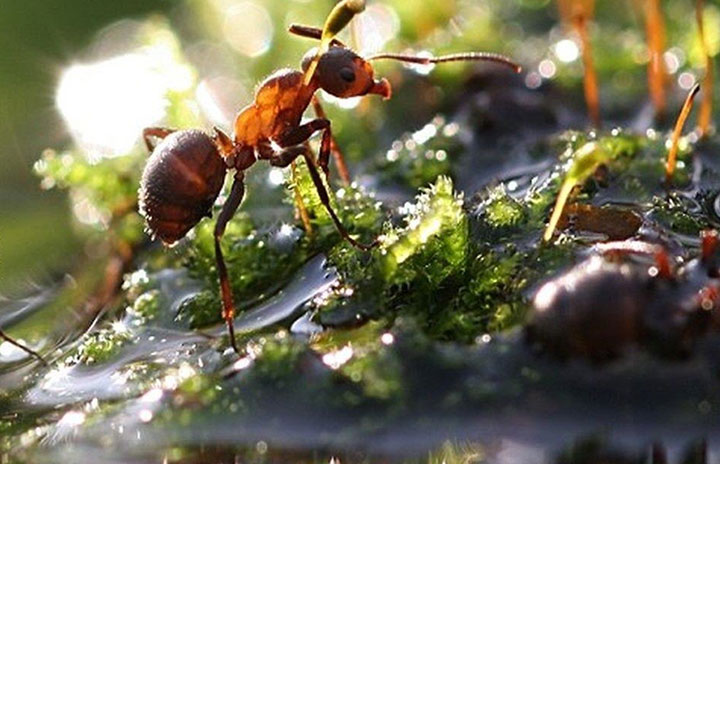 Easy To Shoot
The maximum height is 66.9"(170cm) and the minimum height is 22.0"(56cm)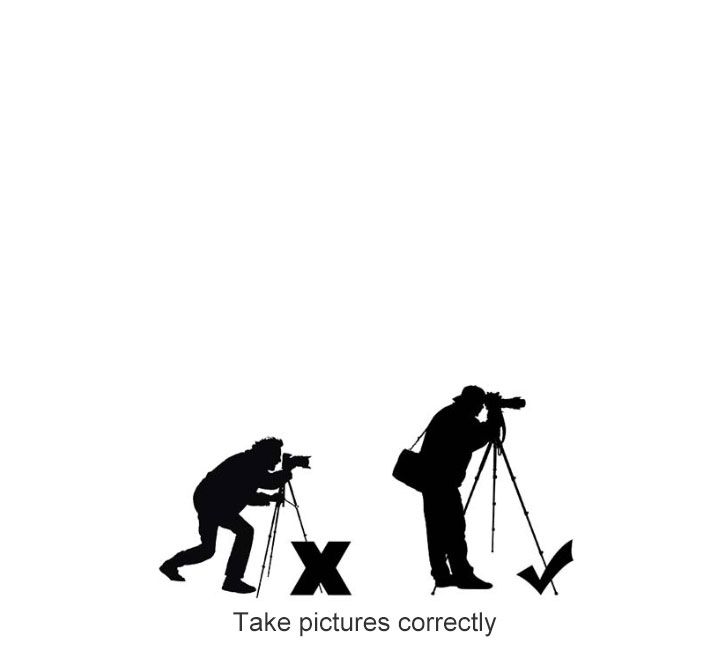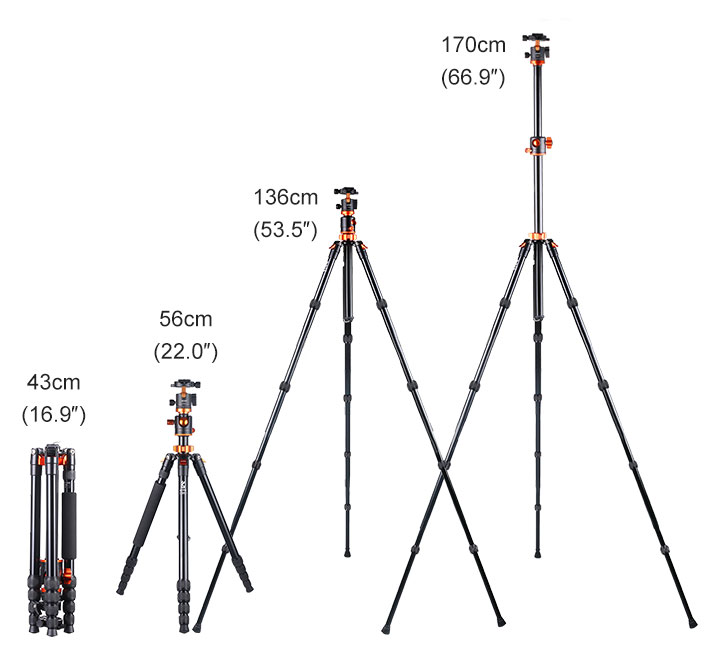 Easy to carry
Tripod is made of high-quality magnesium-aluminum alloy, can be bent 180°, and weighs 1.69kg (including the pan/tilt).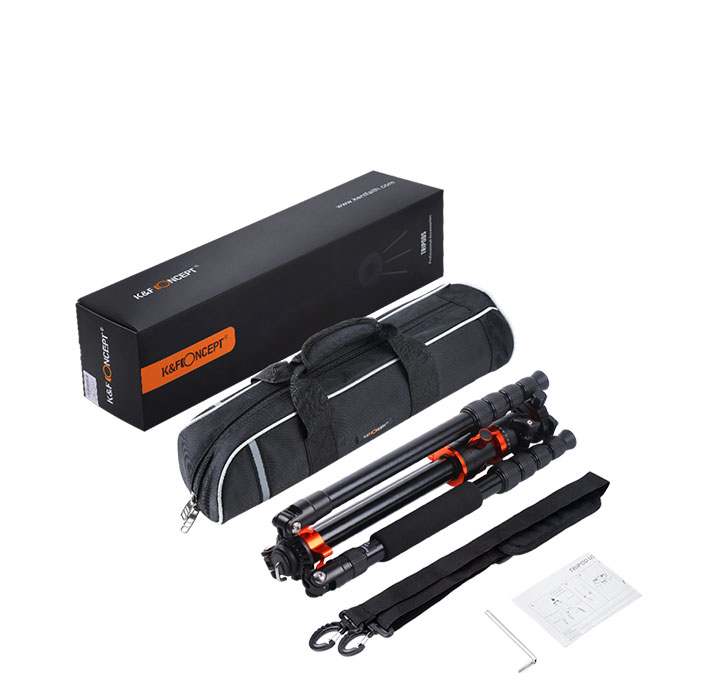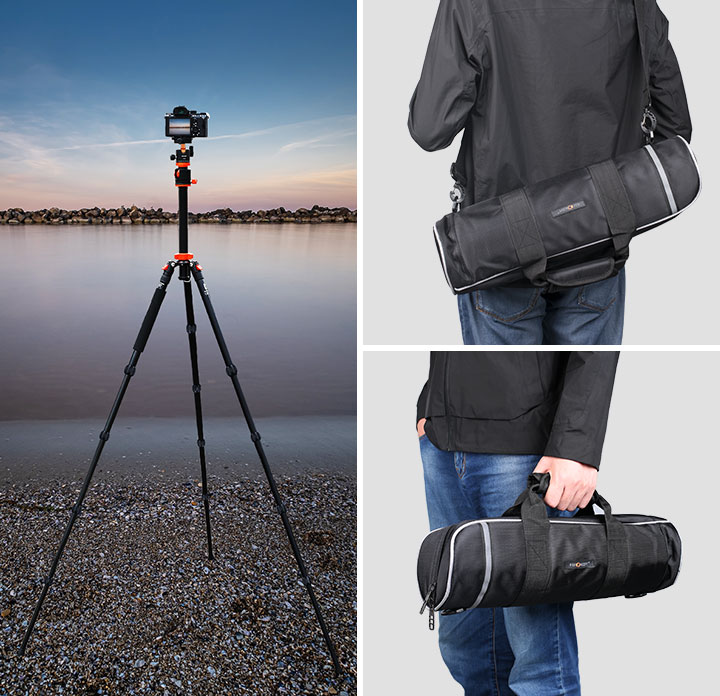 Versitility is Key
This is everything it promises to be. Lightweight, comes with an very nice carry case. The ability to have the main rod lay out laterally for positioning a camera straight down on a subject is ingenious and the most useful feature, making food shots, unboxing videos and animations a breeze. Using this tripod with a remote shutter release is icing on a cake. One leg removes easily for a mono-pod and the ball head is one of the best I have ever used at this price point. The main rod can also be reversed for low to the ground shots, but I found getting this to easily be pulled out and replaced through the main adjustment tube can be tricky so it's important your not in a hurry to do this. Overall I could not have chosen a better tripod for my needs. I use a Lumix GH5s and this tripod easily supports it's weight and I would almost say the two are a match made in heaven.
16/06/2021
Cheap Thrills
I would like to categories my review by different factors. So if you have some knowledge about photography, you would understand the magic.1. Weight: Light weight. 3 and a half pound. This makes it portable at the same time reliable enough that your camera is safe.2. Length: Compact. You can see in the pictures how it fits well in such a small bag.3. Material: Although it's light weight, the material is impressively good in quality.4. Can be converted into monopod5. Rubber ends for firm contact with surface.6. Ball-head and all the levers make it easy to use. It has leveler so that you don't have to struggle much7. You can invert it to take nice bird-eye shots.
20/08/2021
An affordable and reliable tripod
The K&F Concept tripod is affordable, reliable and well worth buying! It is very versatile and has a wide variety of functions. It has proved to be a perfect fit for my rather heavy Nikon full frame camera. I use it both for landscape and macro photography.
08/08/2021
Nice tripod.
Easy to use. Light weight. Seems pretty sturdy. I have to get used to tightening the legs but once I do it will be a piece of cake.
10/08/2021
These images belong to K&F Concept end users.
Tripod General
Load Capacity
10kg/22.05lbs
Maximum Working Height
1700mm/67"
Max Height without Center Column
1360mm/53.5"
Minimum Working Height
560mm/22"
Folded Length
430mm/17"
Weight
1690g/3.7lbs
Materials
Magnesium aluminum alloy
Ball Head
Ball Head
Color
Orange/Black
Bubble Level
Tripod Legs
Leg Lock Type
Twist Lock
Leg Positions
3
Independent Leg Spread
Leg Sections
5
Leg Diameter
13-25mm/0.51-0.98"
Feet Features
Tripod Center Column
Center Column Features
Transverse Center Column, Center Column Inversion
Center Column Sections
2
Comparison of similar products
Rating

129 reviews.

35 reviews.

49 reviews.

1581 reviews.

71 reviews.
Price

$189.99

$99.99

$84.99

$59.99

$169.99

$95.99

$109.99

$74.99

$169.99

$49.99

Model
KF09.085
KF09.050V1
KF09.084
KF09.007
KF34.009V1

Load Capacity

10kg/22.05lbs
4kg/8.8lbs
10kg/22.05lbs
10kg/22.05lbs

Maximum Working Height

1700mm/67"
1770mm/69.7"
1580mm/62.20"
1570mm/61.8"

Minimum Working Height

560mm/22"
530mm/20.9"
510mm/20.08"
550mm/21.7"

Folded Length

430mm/17"
570mm/22.4"
410mm/16.14"
460mm/18.11"

Weight

1690g/3.7lbs
1.7kg/3.71lbs
1547g/3.41lbs
1266g/2.79lbs

Materials

Magnesium aluminum alloy
Magnesium aluminum alloy
Magnesium aluminum alloy
Magnesium aluminum alloy

Leg Lock Type

Twist Lock
Flip Lock
Flip Lock
Flip Lock