Flexible Camera Tripod Processional Tripod Stand 72"/1.83m 22lbs/10kg Load with Detachable Monopod for DSLR S211
To

United States

Expedited Free Shipping

3-5

business days
Brand:

K&F Concept

Free Shipping Worldwide. 30 Day No Reason Return. K&F Concept Camera Tripod features Detachable Monopod 360° Ball Head, Carry Bag. Portable, Sturdy, Easy to set up.

KF09.079V1

SKU:

KF09.079V1

115.99

https://www.kentfaith.com/KF09.079_kf-concept-72-inch-camera-tripod-s211-transverse-center-column-aluminium-professional-dslr-tripod-with-360-degree-ball-head-quick-release-plate-detachable-monopod-10kg-load-for-travel-and-work
Description
• 【Transverse Center Column】Central column moves from 0 to 180 degrees, can be rotated 360°horizontally, to realize panorama shooting.
• 【Convenient & Flexible】4-section column legs with quick release flip-locks allows you to adjust the working height from 23.6'' to 72'' in seconds; Tripod legs can be adjusted in three levels of opening angle to stabilize on varying grounds and incline levels.
• 【Detachable Monopod】This tripod can be quickly disassembled with the central axis screw and transform into a monopod, providing an alternative way of shooting with ease.
• 【360°Panorama & Ball Head】The specially designed 28mm ball-head can rotate 360° and get free angles, allowing you to get the perfect shot and amazing panorama every time.
• 【Portable】:4lbs / 1.8kg tripod weight and 22.04lbs / 10kg maximum load weight; It can be folded to 19.29'' compact storage size and easily carried with bag.
Frequently Bought Together
K&F Concept 72 Inch Camera tripod
Transverse Center Column / Convenient & Flexible / Portable
360°Panorama & Ball Head / Detachable Monopod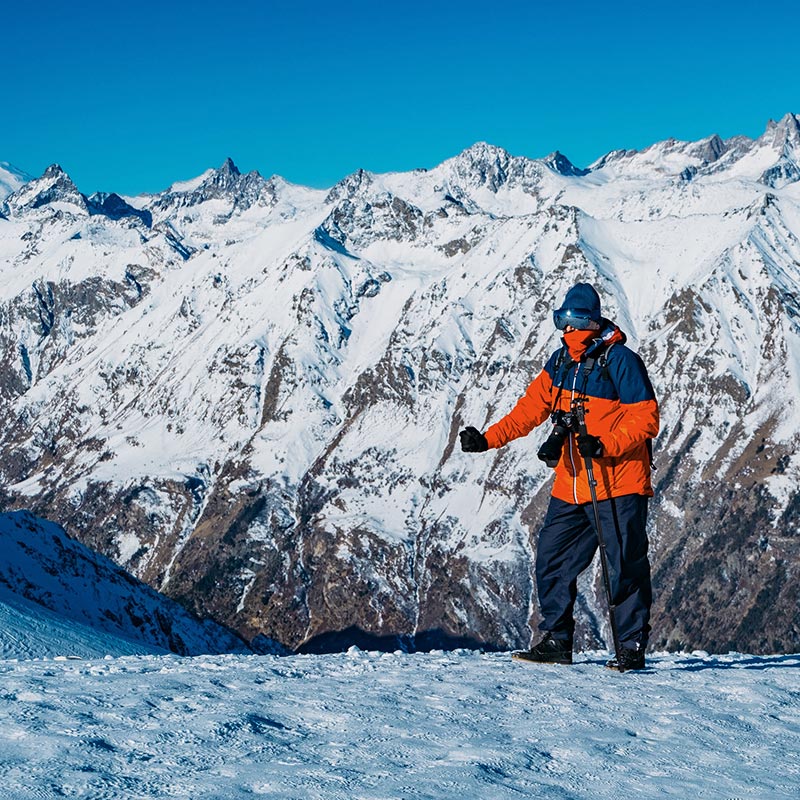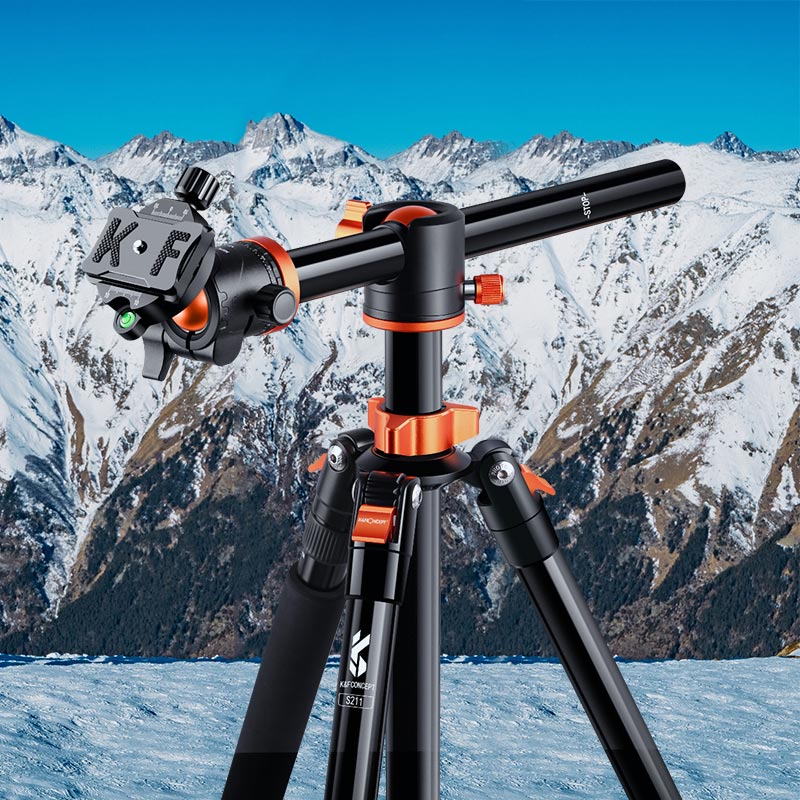 360° Horizontal rotation
Make it easier for photography enthusiasts to realize panorama shooting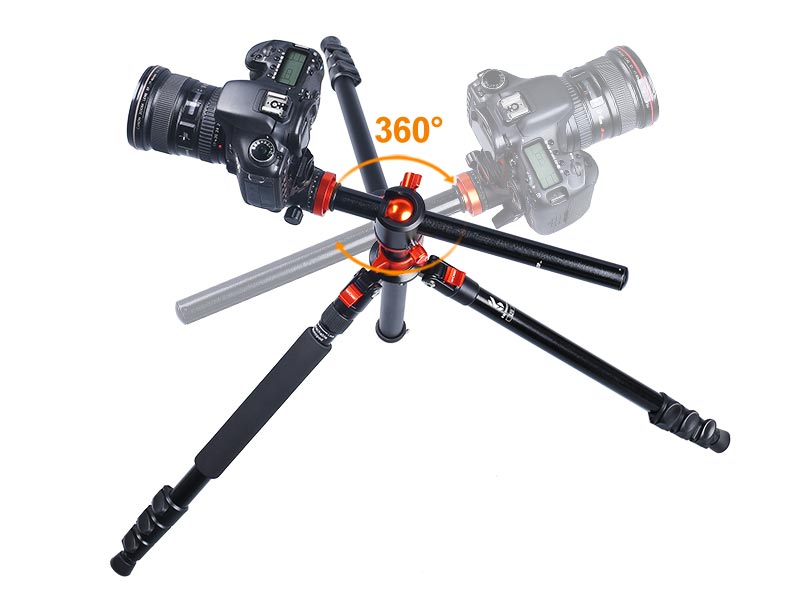 76.8 inch Detachable monopod
Can be used as camera monopod or converted into hiking alpenstock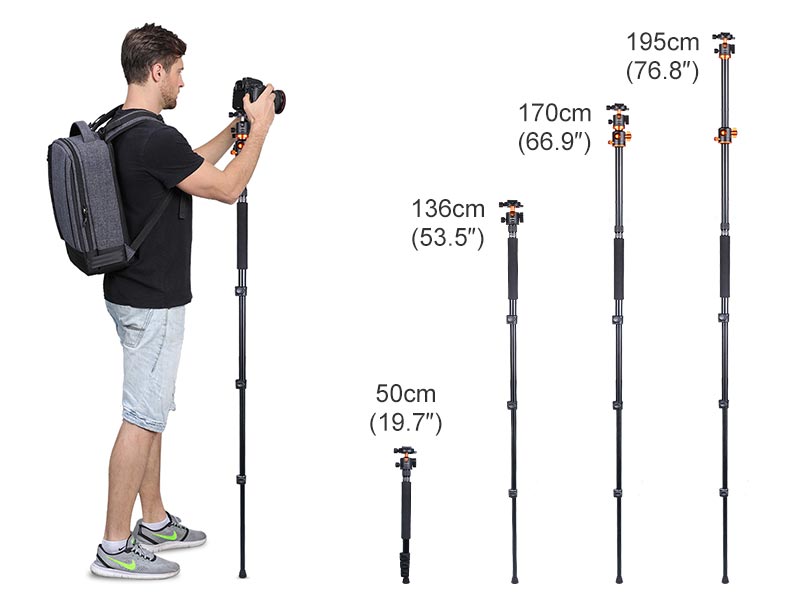 22lbs (10kg) Load capacity
Rubber gasket & Back security plug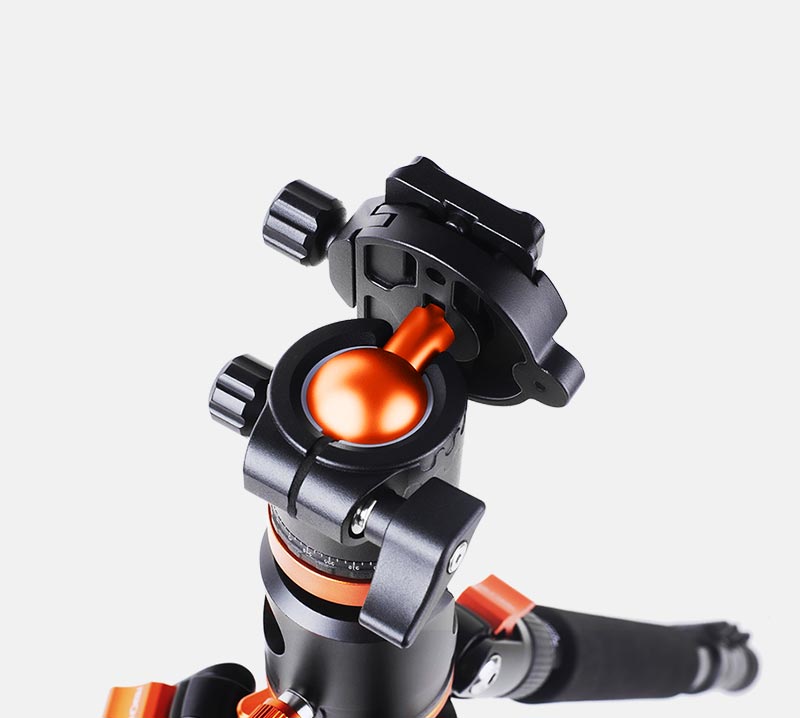 Non rusting
All aluminum magnesium alloy with forged technology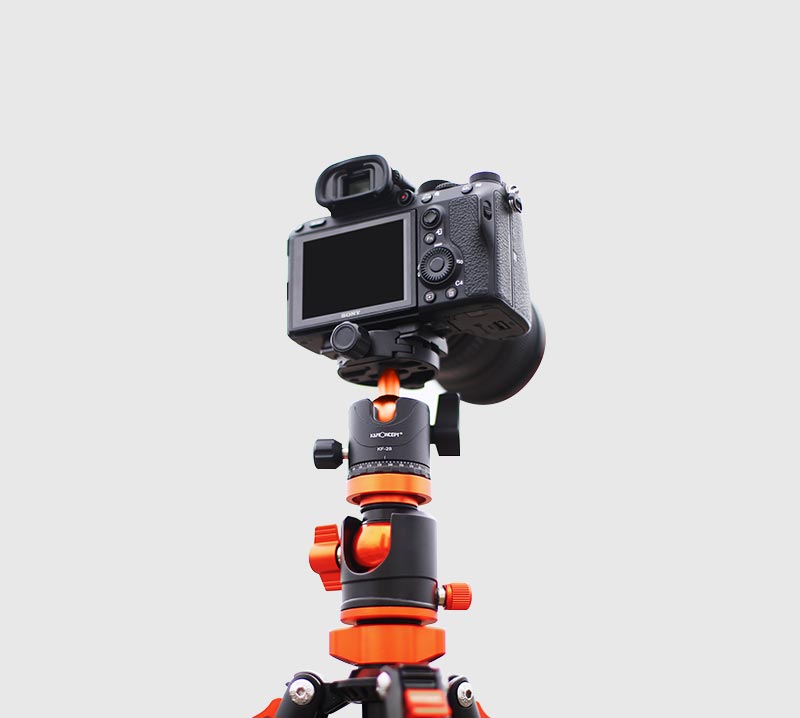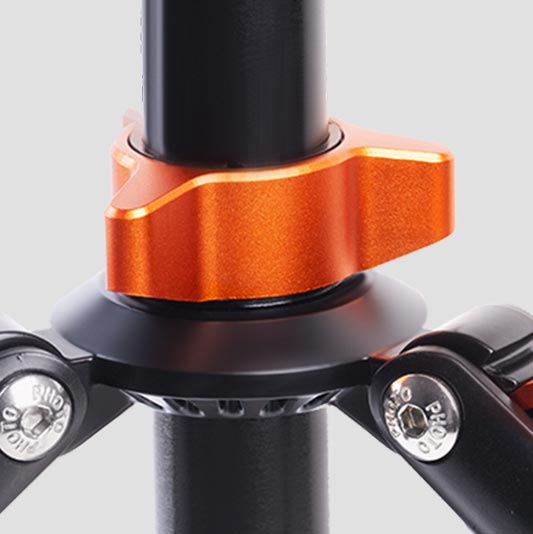 Large ball head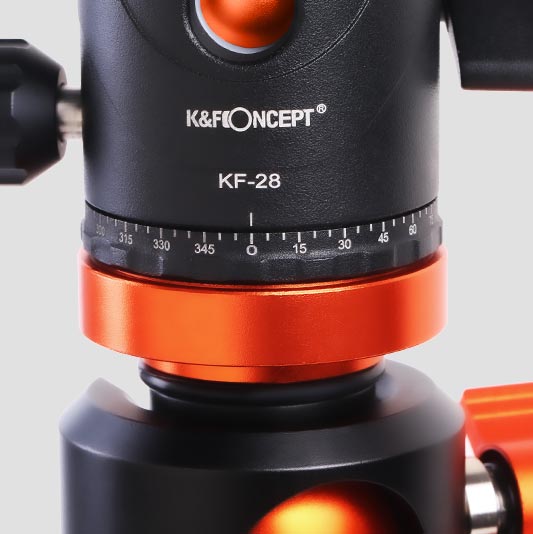 Bottom dial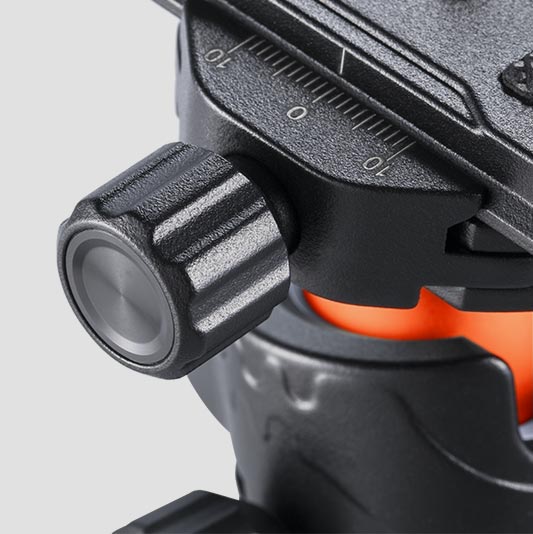 Strong locking force
Macro photograhy
The center axis can be inverted to give you the option for low shooting angles.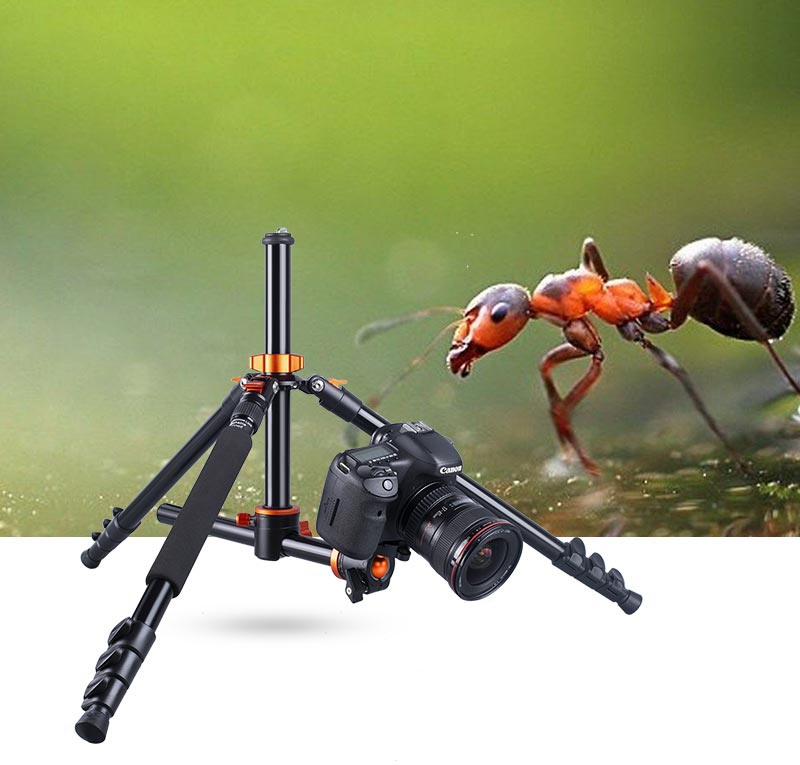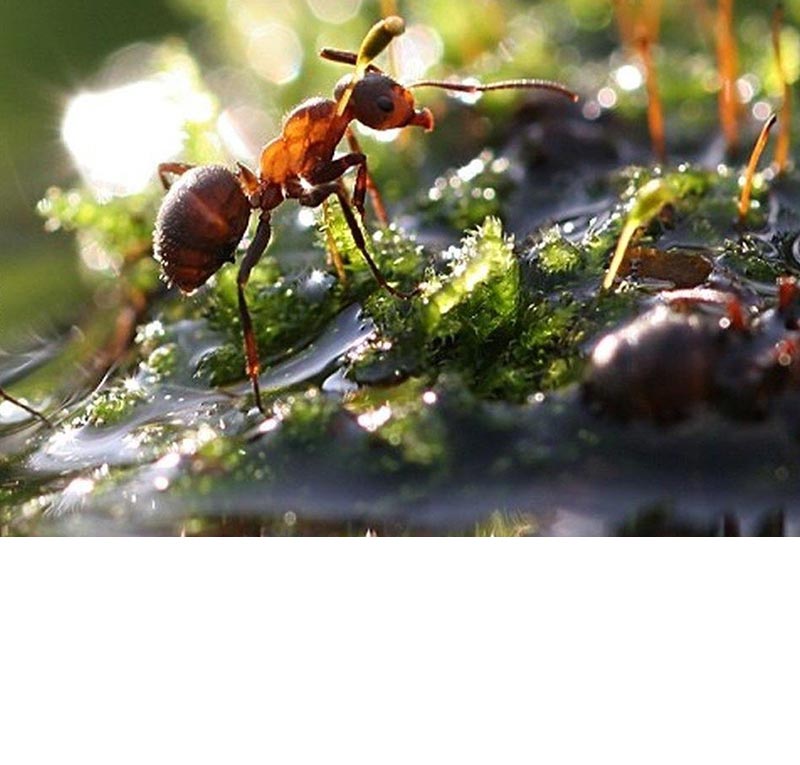 Easy To Shoot
The maximum height is 72.0"(183cm), the maximum height of the midaxis is 64.2"(163cm)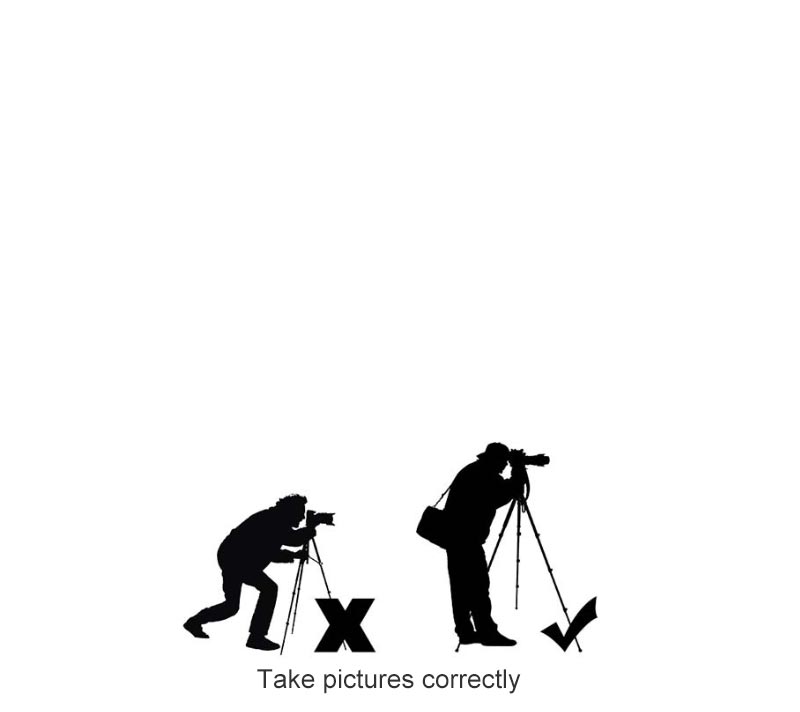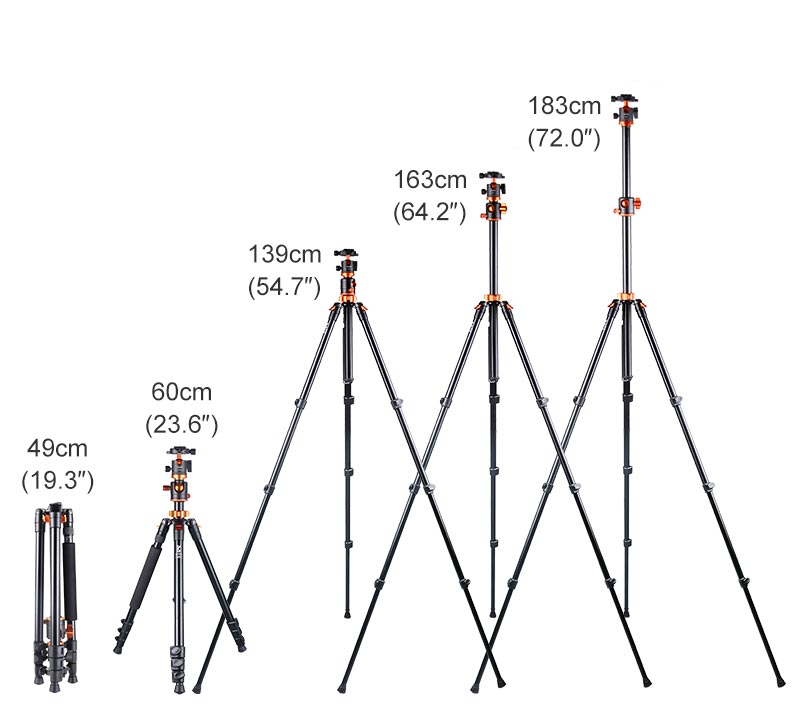 Easy to carry
Tube made of high quality magnesium aluminum alloy, can be 180°reflexed, better portability.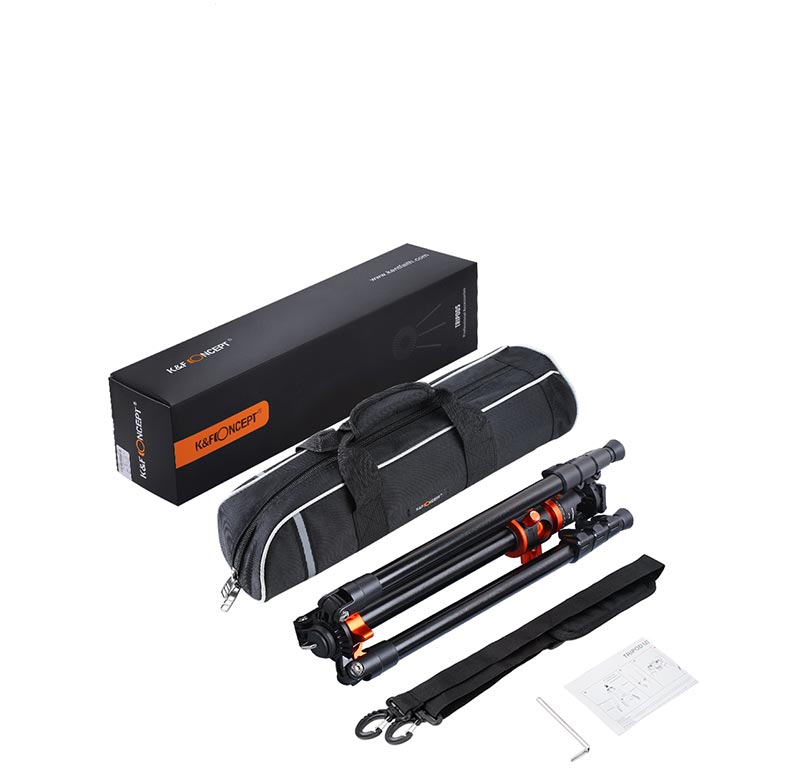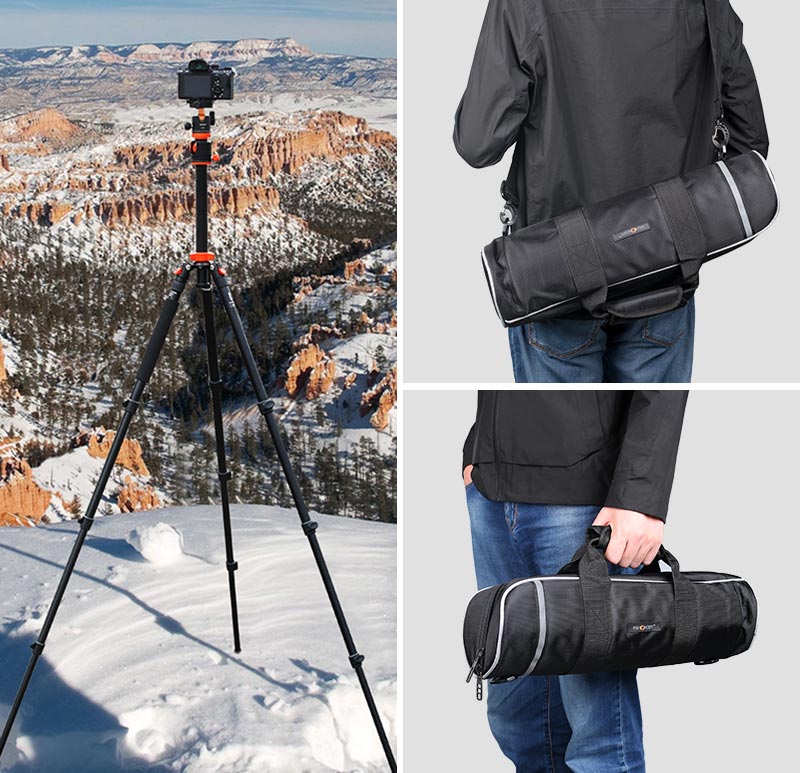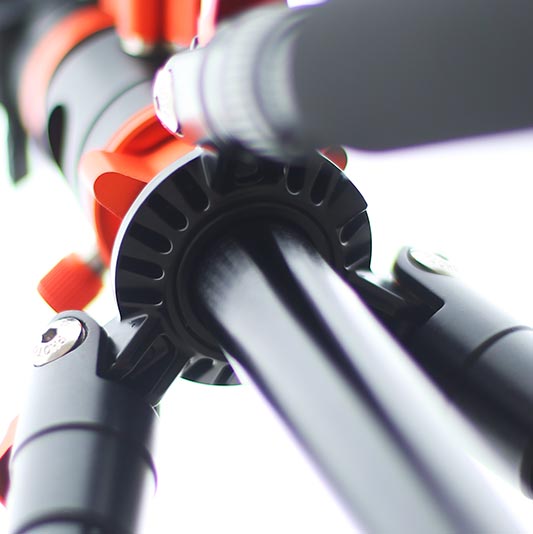 Light weight hollow out design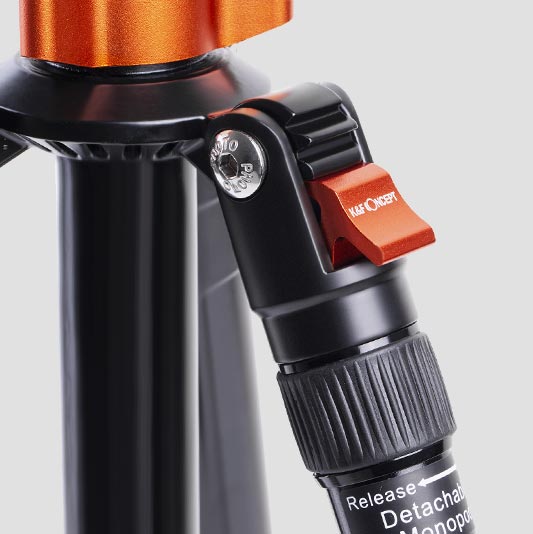 Non Rusting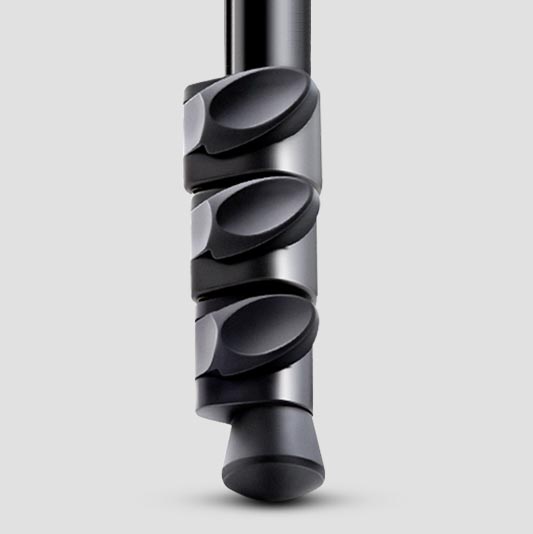 Flip-locks System
LOVE IT!
Have been looking for a new tripod for a long time, but as of now I can't afford those expensive ones.
Found this one here at K&F Concept and it fit's my need spot on! I get the height I need, no bending down, can stand normal and use my camera without even raising the center column. It handle my canon EOS 77D with my Tamron 70-300 with ease, and that lense have no tripod mount.

Have used it for long exposure and no problem so far. I simply love it. And exceptional happy with the color , this orange color are just made for my Canon with Ellie PD Short from 3 Legged Thing

Have fallen in love with gears from K&F Concept, so when I can afford a more expensive tripod I know where to look.
I have no problem recommend it. It's great value for your money

26/06/2020
I love this tripod!!!
I've already purchased K&F Concept Tripod and it is a trusted tripod brand for me!I am adding this tripod because I need a tripod that can take an overhead shot for the unboxing or craft recording.What's great about this tripod is that not only, it can take an overhead shot for unboxing review recordings, but it is also a great tripod and turns into a monopod if you need to.I've uploaded sample pictures of the overhead shot.1. Closer overhead shot - you can set this on (see picture)2. If you need to set the tripod up off the table, you can also do that! (see picture)3. Well... not to mention, it is also a great tripod if you want to take the photo.4. You can also change the ball head if needed. This is really premium quality!Again, I love this product and I wish many people can find this tripod for their photography
07/10/2020
Quality and does the job.
This is my first tripod so I don't have anything to compare. But right out of the box I could feel the quality in the material, the tripod not giving out this wiggly feeling but rather strong. I wants a tripod to scan my film so I would love if it can rotate around in various angle, and this one did just that. The tripod is quite heavy to me, so this definitely probably be staying at home, I may try to hike with it. If I did, I will definitely update you guys.
10/09/2020
A very nice, well built and designed prosumer tripod that offers a lot of value for the price.
I have been shooting for about 12 years now, and after going thru some really bad tripods, I had to end up with a $600 Manfrotto Carbon fiber which I LOVE.This tripod for its price is VERY close to a high end one. Super light, quite as close as my Carbon Fiber manfrotto, very smooth movement on the head, easy to set up, open, and close. It closes down so tiny, than it is amazing fro traveling.The option of having one of the legs a a monopod is magnificent, you have two in one.I feel the legs could be a little weak in my opinion, but understand they are made from aluminum and this is a tripod under $200 which could deliver as much as any other tripod from a good brand on the $400give or take.I feel I am going to give a little rest to my Manfrotto to avoid over use, and take this on traveling, if something happens, I am not losing $600.
07/07/2020
Excellent product!
Awesome tripod that I highly recommend.
17/08/2021
K&F Concept 72" Aluminium Vlog Video Tripod
Tripod General
Load Capacity
10kg/22.05lbs
Maximum Working Height
1830mm/72.05"
Max Height without Center Column
1390mm/54.72"
Minimum Working Height
600mm/23.62"
Folded Length
490mm/19.29"
Weight
1835g/4.05lbs
Materials
Magnalium Alloy
Ball Head
Ball Head
Color
Red/Black
Bubble Level
Tripod Legs
Leg Lock Type
Quick Flip Lock
Leg Positions
Independent Leg Spread
Leg Sections
4
Leg Diameter
16-25mm/0.63-0.98"
Feet Features
Tripod Center Column
Center Column Features
Transverse Center Column, Center Column Inversion
Center Column Sections
2
Comparison of similar products
Rating

75 reviews.

222 reviews.

40 reviews.

63 reviews.

105 reviews.

472 reviews.
Price

$195.99

$115.99

$27.99
$59.99

$199.99

$138.99

$199.99

$105.99

$142.99
Model
KF09.079V1
KF09.011
KF09.050V2
KF09.093
KF09.077V2
KF09.015

Load Capacity

10kg/22.05lbs
None
4kg/8.8lbs
10kg/22.05lbs
8kg/17.6lbs
10kg/22.05lbs

Maximum Working Height

1830mm/72.05"
1710mm
1770mm/69.7"
1720mm/67.72"
1520mm/59.84"
1930mm/76"

Minimum Working Height

600mm/23.62"
550mm
530mm/20.9"
530mm/20.87"
460mm/18.11"
650mm/25.6"

Folded Length

490mm/19.29"
550mm
570mm/22.4"
420mm/16.54"
350mm/13.78"
500mm/19.7"

Weight

1835g/4.05lbs
497g
1.7kg/3.71lbs
1325g/2.92lbs
1013g/2.20lbs
1976g/4.36lbs

Materials

Magnalium Alloy
Magnesium aluminum alloy
Magnesium aluminum alloy
Carbon Fiber
Carbon Fiber
Magnesium aluminum alloy

Leg Lock Type

Quick Flip Lock
Flip Lock
Flip Lock
Spiral Type Lock
Spiral Type Lock
Twist Lock