ID115HR PLUS Smart Bracelet Sports Watch Fitness Tracker Heart Rate Monitor - Black
New customer gift package
Free shipping to eligible country
Brand:

KENTFAITH

Buy KENTFAITH id115hr plus smart bracelet sports watch fitness tracker heart rate monitor - black online, worldwide free shipping and 30 days return guarantee.

GW59.0009

SKU:

GW59.0009

25.99

https://www.kentfaith.com/01A00072B_id115hr-plus-smart-bracelet-sports-wristband-fitness-tracker-heart-rate-monitor
Description
* Color option: Blue, Red, Black. Track your daily steps, calorie consumed, distance, monitor continuous heart rate, record the duration of exercise, average pace. Show the notification of the incoming call, message and SNS from Social Media Software.
* 0.96 Inch OLED big screen. You can check anything. You can check the date via You can check the date via different Dial layout for your choose
* IP67 waterproof:Can play a protective effect on soaking hand washing, rain, effectively prevent sweat and other corrosion.(Do not put it into water, like swimming and diving)
* Built-in 65mAh battery, normal use time about 10 days or so, heart rate has been opened about 5 days
* 14 sports modes for specific activity can meet your needs the whole day. 24-hour real-time continuous heart rate can give you tips for exercise. Support Android 4.4 and above, iOS 7.1 and above only for smartphone
Shipping
Free shipping to eligible country
Frequently Bought Together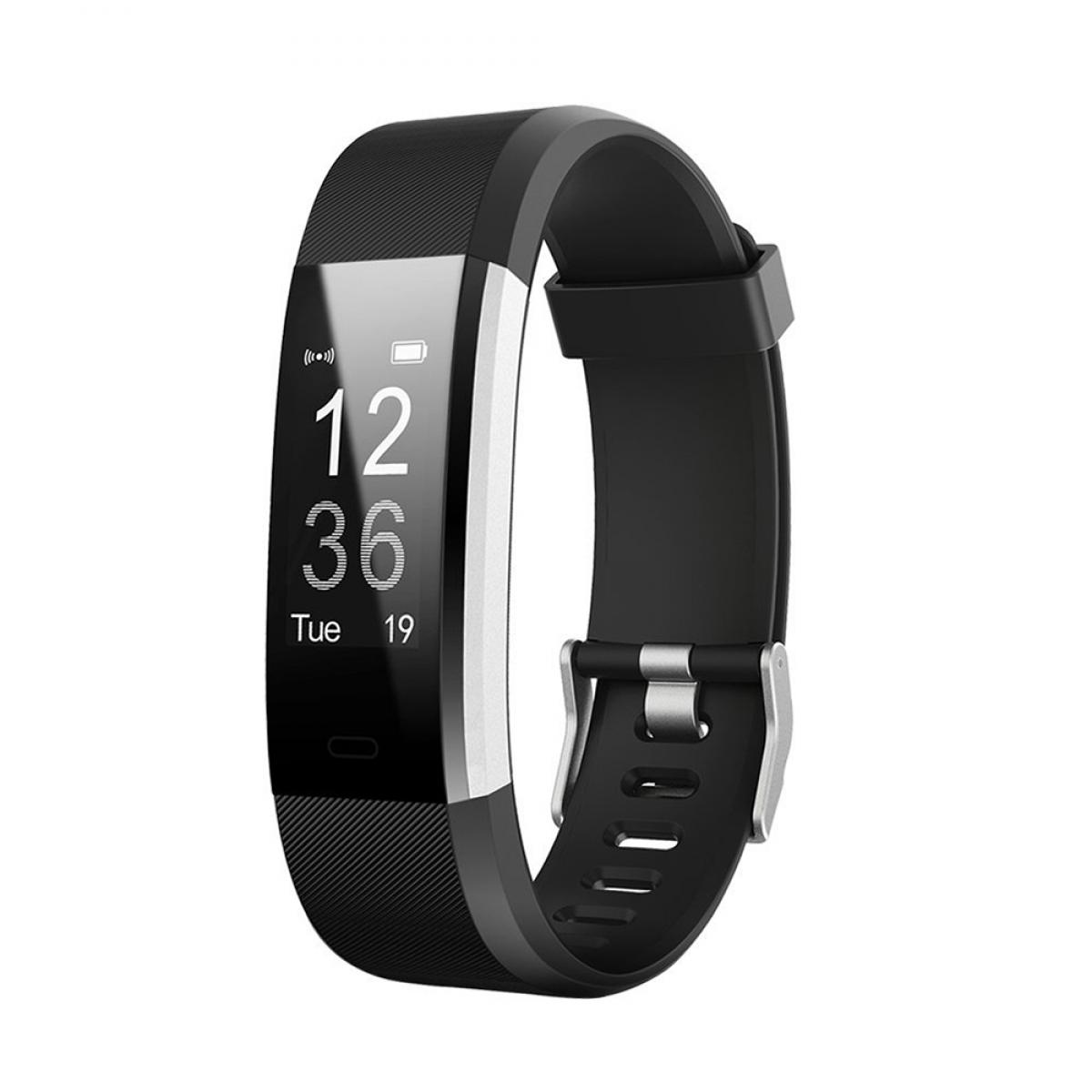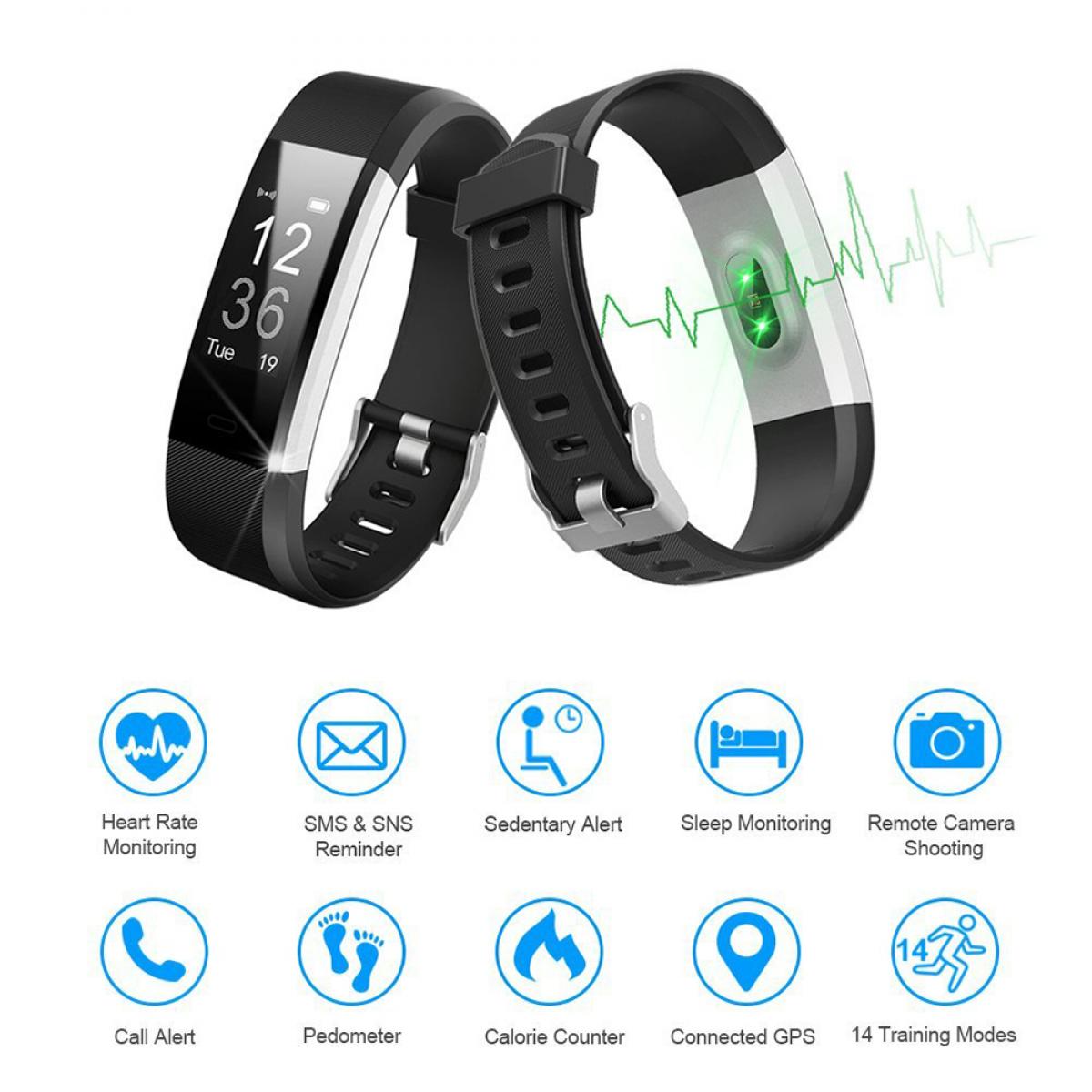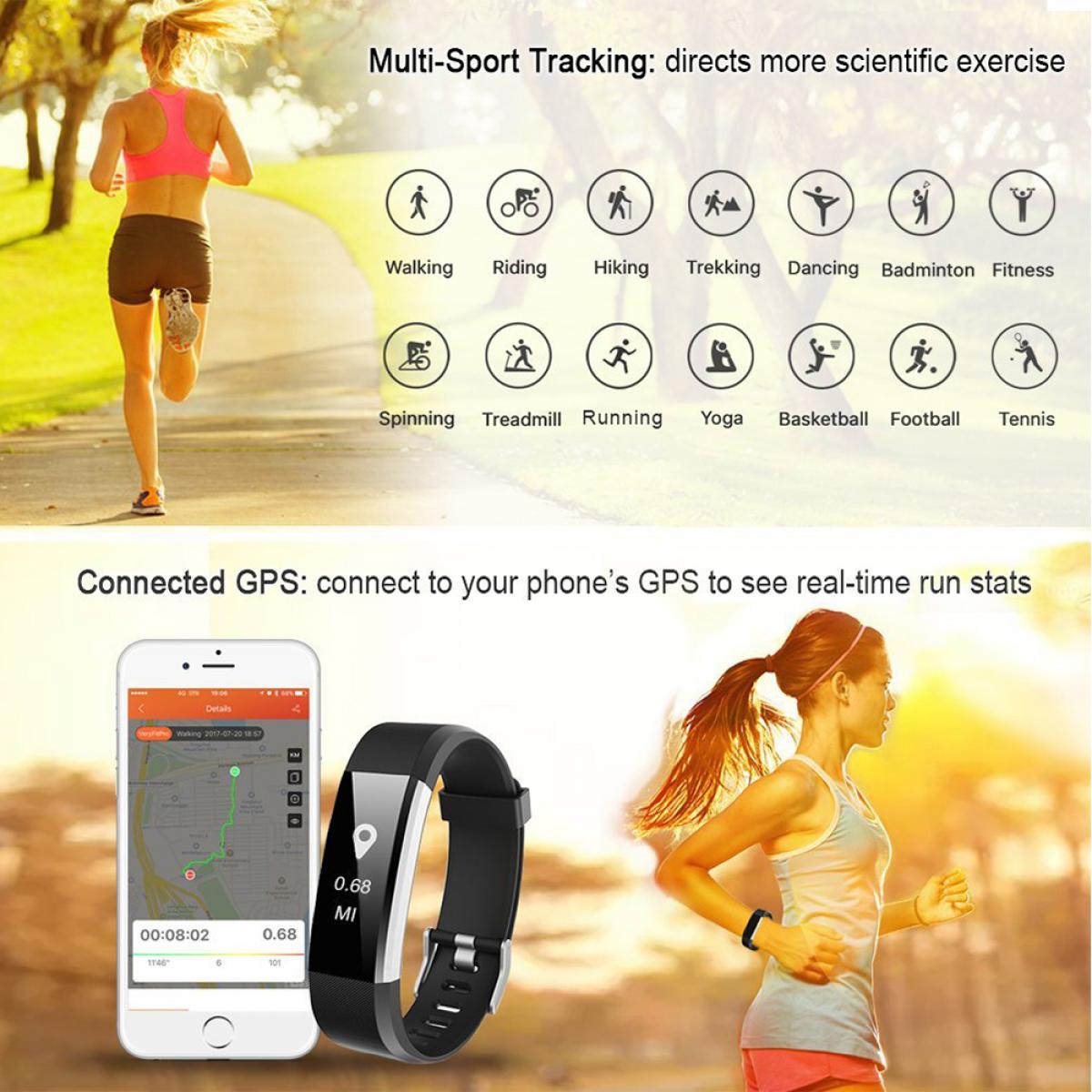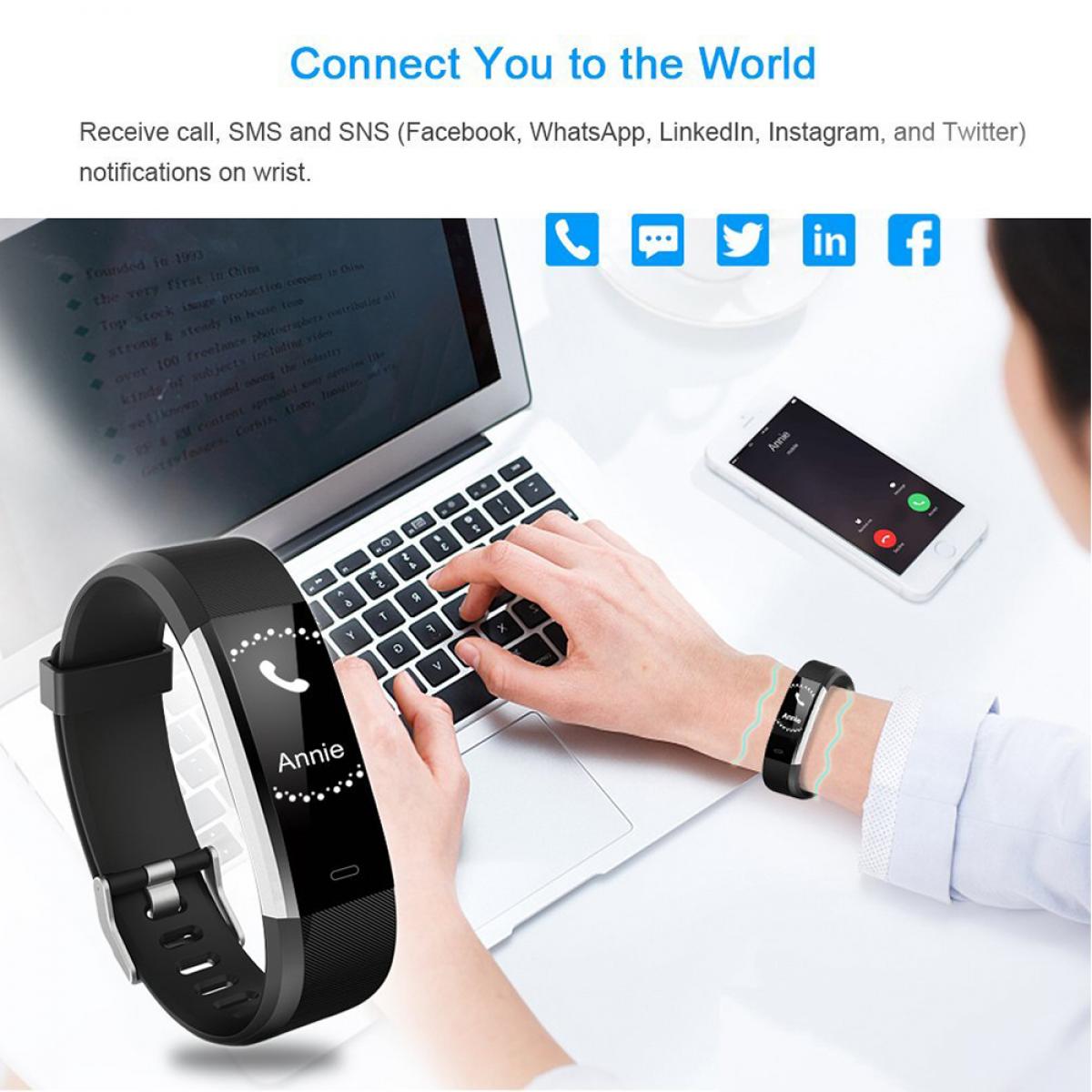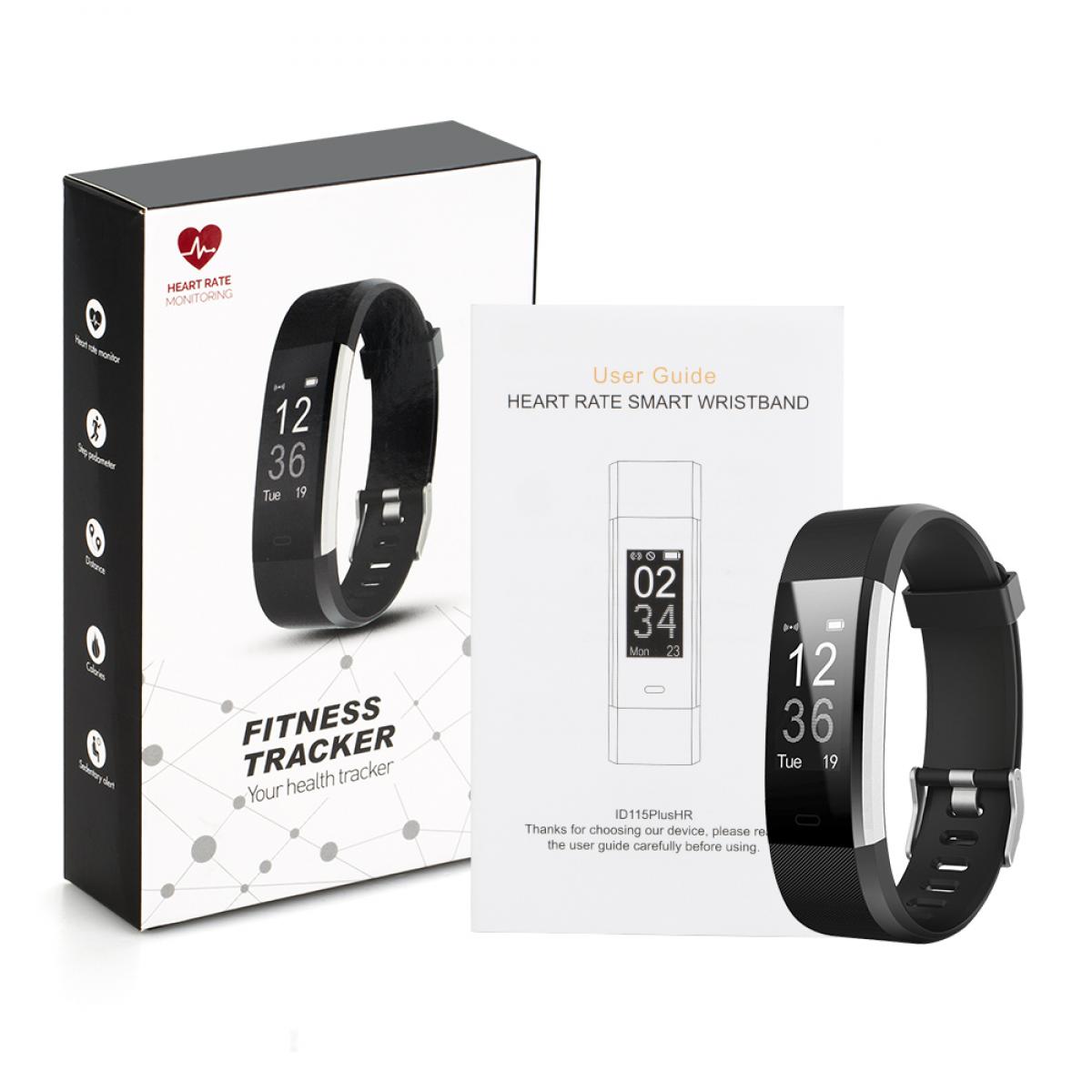 All Reviews
Image

All Star

5 Star

4 Star

3 Star

2 Star

1 Star
Very comfortable and lightweight
It does everything I need it to do, it's comfortable whenever I wear it to sleep, it doesn't make a loud noise or anything for notifications, it's more of a vibration.
05/10/2021
Keeps me motivated and accountable
I like the fact that I can track my steps, my heart rate, and exercise on my wrist. It motivates me to keep moving forward with increasing steps, cardio, and the app helps me track my calorie intake and shows me what calories I've burning off. I've lost weight in a week of keeping myself in tune with what I'm doing which is exactly what the smart sports watch is designed to do.
30/09/2021
Great motivatior to get fit!
I am really impressed with my new fit bit! I've had it a month and love it. Love the sleep tracking. I thought I was sleeping WAY too much but found out I was actually getting quite poor quality sleep. Also my resting heart rate was alarmingly high. I am a previous athlete/ naturally thin but not exercising much like I used to I started trying to walk a minimum of 10,000 steps a day and gave up my glasses of wine at night and saw my heart rate steadily drop from 85 bpm to 65bpm in a month. I could track my weight loss (5.5 pounds) and my sleep steadily improved from poor to good. It's very motivating trying to get to 10k, 15k or even past 20k steps a day.
30/08/2021
Decent price with easy to understand functions
I've had this about a montha and a half and it's been pretty consistent.
04/08/2021
Amazing watch for low budget
I'm loving that it tracks my steps, my sleep pattern, my bpm, and, it's also helping me with breathing exercises (something, I guess I really needed, I'm a smoker, so that helps). It does what it says.
30/07/2021
Excellent Smart Watch as a Great Price
This watch does all I need it to do. It is comfortable to wear. The setup was quick and easy --app installation and Android phone pairing were seamless. The settings and controls were intuitive.
07/05/2021
Great motivation to get up and moving
I am using it for Steps, Sleep, Heart Rate, Timing of Aerobic/Yoga Activities, and Receiving Texts. It's got. A little screen relative to an Apple Watch - but I didn't want something large and clunky. The smaller size does mean it doesn't do absolutely everything - but so what. I love that I can check my heart rate while still in bed (this is an important indicator when you are upping your exercise regime). I was pleased to see just how many steps I am taking each day as I am not a person to carry my phone everywhere and my steps were being under-counted. I love getting a wrist vibration for texts (I can turn off my phone notifications and not miss anything). The sleep function is basic but gives you essential information. I have found the app to be quite straight forward but reading the app screen on my IPhone for things like Sleep is a little hard because the layout is set for a young person's vision. Now that I Have used the device, and learned to interpret the data, I no longer find the small print a nuisance. BTW, I have compared the heart rate and steps data with other measuring devices and gotten similar readings - so I feel it is accurate. I have also linked it to my iPhone's Health app so I have a place where my data, except sleep, is displayed in a slightly better format. This unit is a bargain and I am recommending it to my friends.
16/12/2020
Great watch!!!!!
This it's an excellent watch. I decided to write a comments a year-and-a-half later. I can tell you my watch still works.
27/11/2020
You Get Alot for A Little
Pretty amazing little device for not much money. Puts some of the fun back into exercise, being able to track things like steps and heart rate. The display screen I find impressive. I'm 50+, had to use reading glasses to read the paper manual, but I can read the display screen. It's bright, good color contrast, touchscreen works perfectly.
24/10/2020