J20 One-two Wireless Lavalier Microphone Charging Case, one-touch Noise Cancellation, for Youtube, Recording, Video Blogging, Facebook Live, for Type-C, Lightning, Camera Interface
Buy 99$-15$, 199$-30$, 299$-50$, 599$-120$(autumn sale Price)
Free shipping worldwide

Buy KENTFAITH j20 one-two wireless lavalier microphone charging case, one-touch noise cancellation, for youtube, recording, video blogging, facebook live, for type-c, lightning, camera interface online, worldwide free shipping and 30 days return guarantee.

KF10.060

SKU:

KF10.060

40.99

https://www.kentfaith.com/KF10.060_j20-one-two-wireless-lavalier-microphone-with-interview-stick-charging-case-one-touch-noise-cancella
Buy 99$-15$, 199$-30$, 299$-50$, 599$-120$(autumn sale Price)
Description
* Plug and Play: No Bluetooth or APP required, the wireless lavalier microphone clips to your collar for hands-free audio and video recording. equipped with three receivers: type-c, lightning, camera side, just plug the receiver into the device and power on the microphone, it will soon start working for you.
* 24H working time & 20m long distance transmission: after the charging box is fully charged, each TX can be fully charged 3 times, with the charging box can work 24 hours, providing all-day recording. 20m ultra-long transmission distance, providing you with more possibilities when working outdoors, with stable radio and more stable creation.
* 360 ° high-fidelity pickup & one-key noise reduction: the use of high-sensitivity microphone, with digital processing technology, restore high-fidelity sound quality, regardless of human voice, environmental sounds, musical instrument sounds can be clearly recorded. One key with three levels of noise reduction, green light on noise reduction, blue light noise reduction off, no fear of noise, providing the perfect solution for outdoor recording, greatly improving the audio quality of the video.
* Dual-channel radio system: Composed of three receivers and two transmitters, it can capture two sound sources simultaneously, perfectly solving two-person VLOG and two-person live streaming, and it also works with Type-c, Lightning, and camera ports. With a thickness of less than 1cm and a weight of just 10g per TX, this unique shape allows you to clip the TX inconspicuously to your jacket and easily plug the RX into your phone.
* Versatile: Whether you're using a lavalier microphone for interviews, Youtube - Instagram videos, social media, podcasts, video blogging or broadcasting, you don't have to worry about connectivity, portability, charging and cables. Wireless microphones are a great solution for providing you with quality communication.
Shipping
Free shipping worldwide
Sale
Buy 99$-15$, 199$-30$, 299$-50$, 599$-120$(autumn sale Price)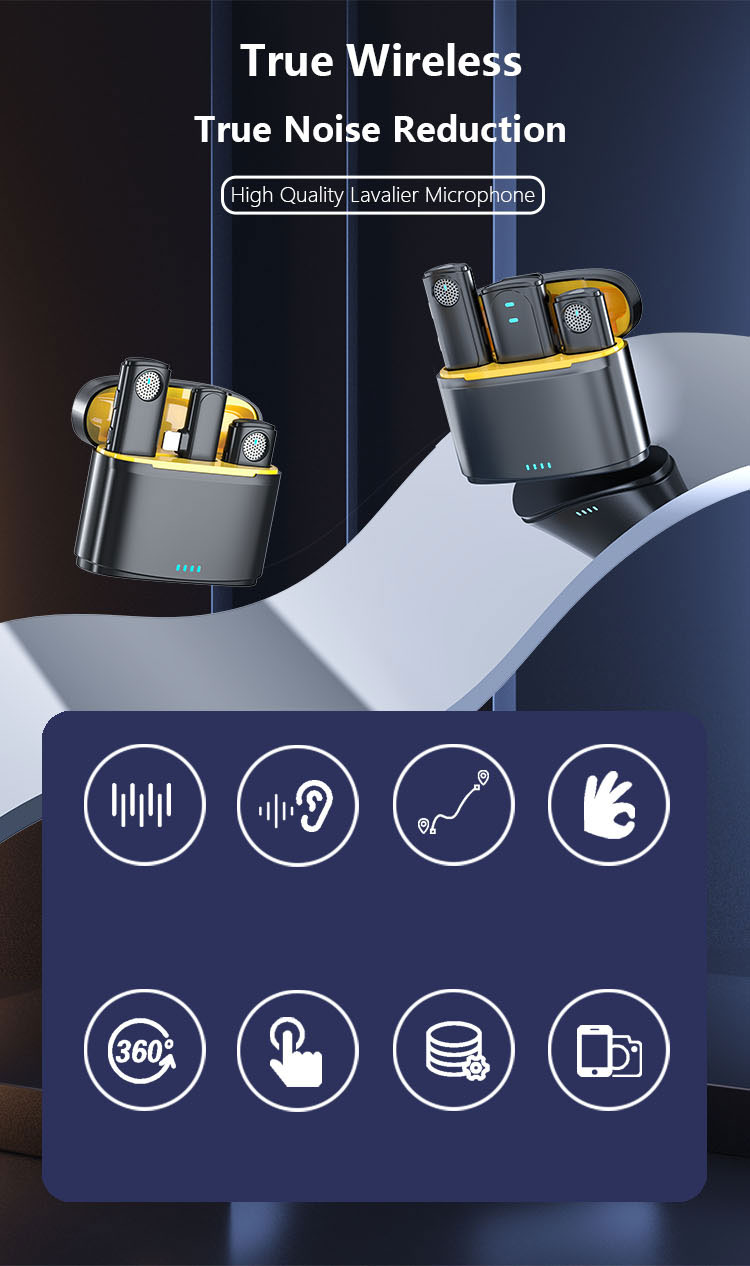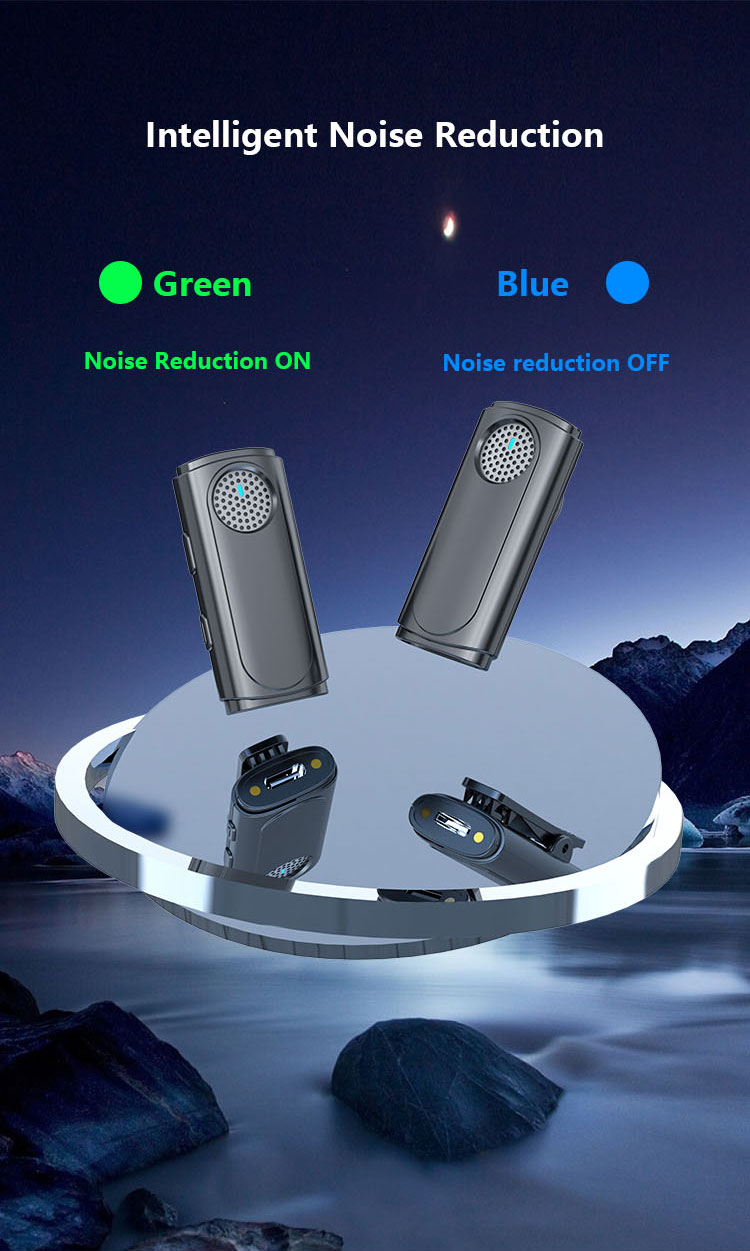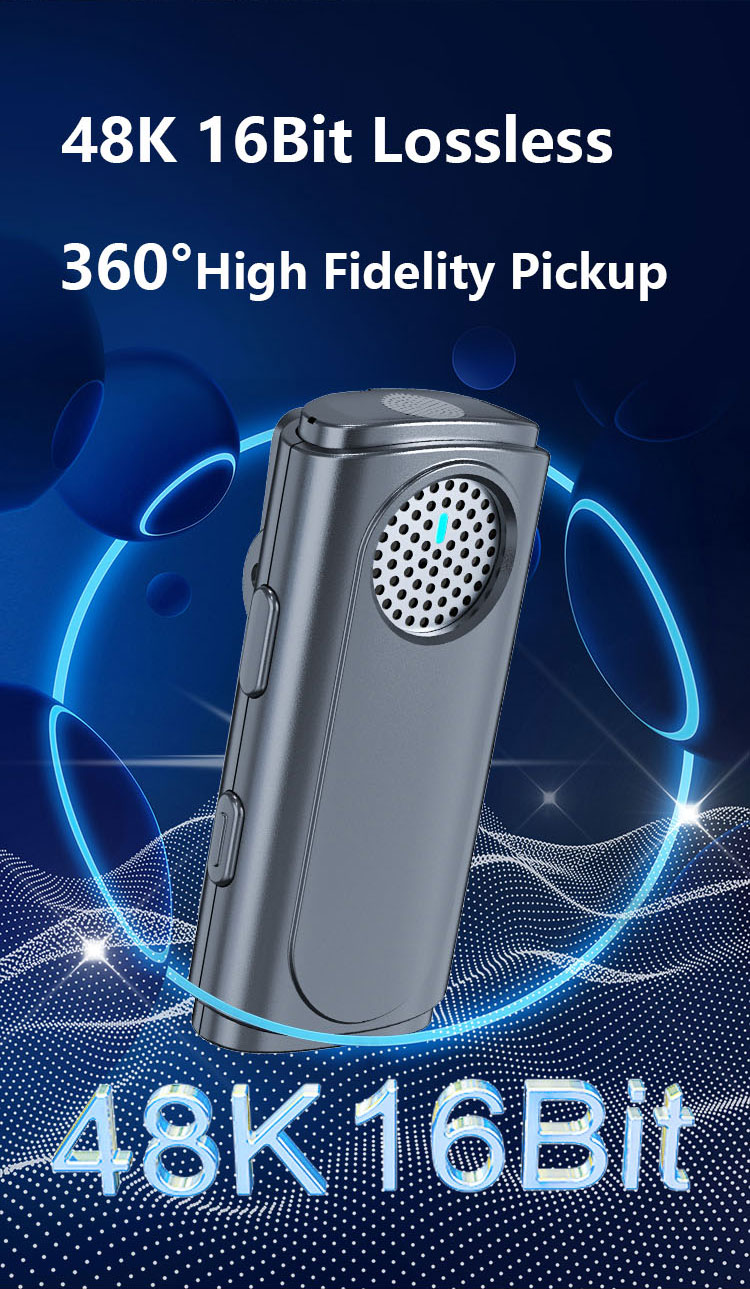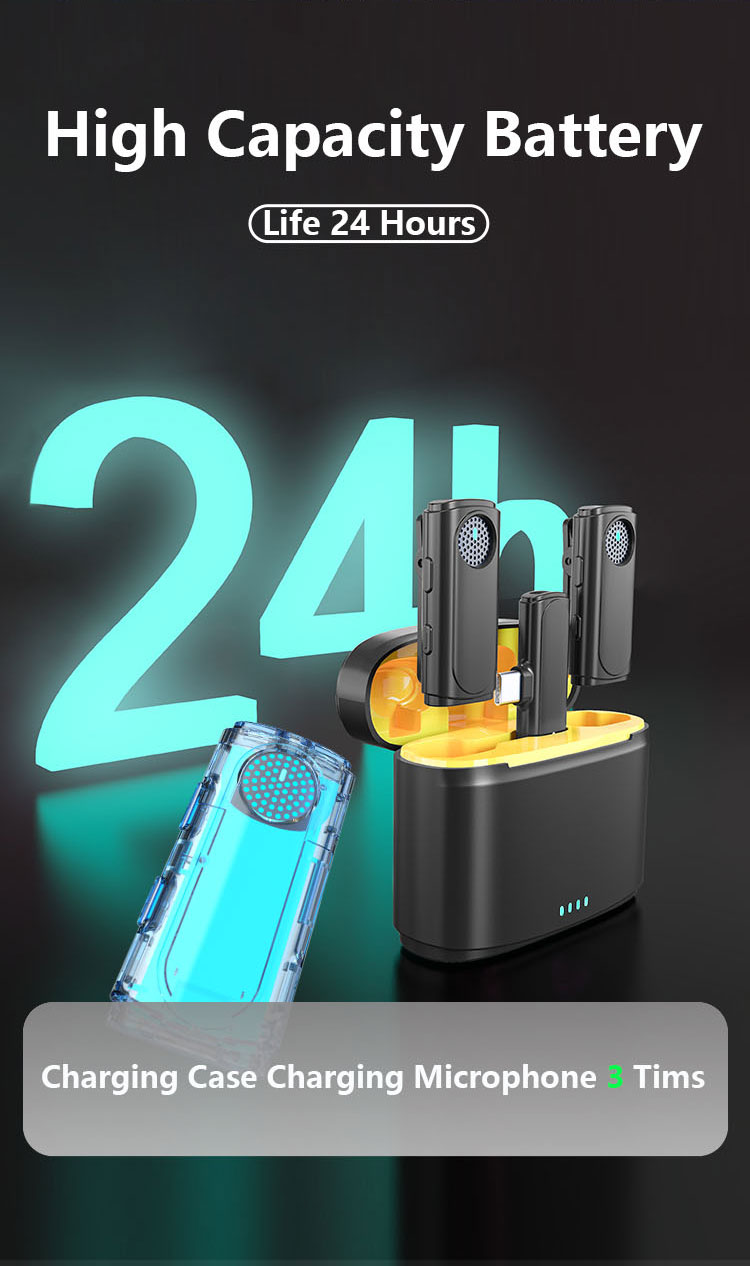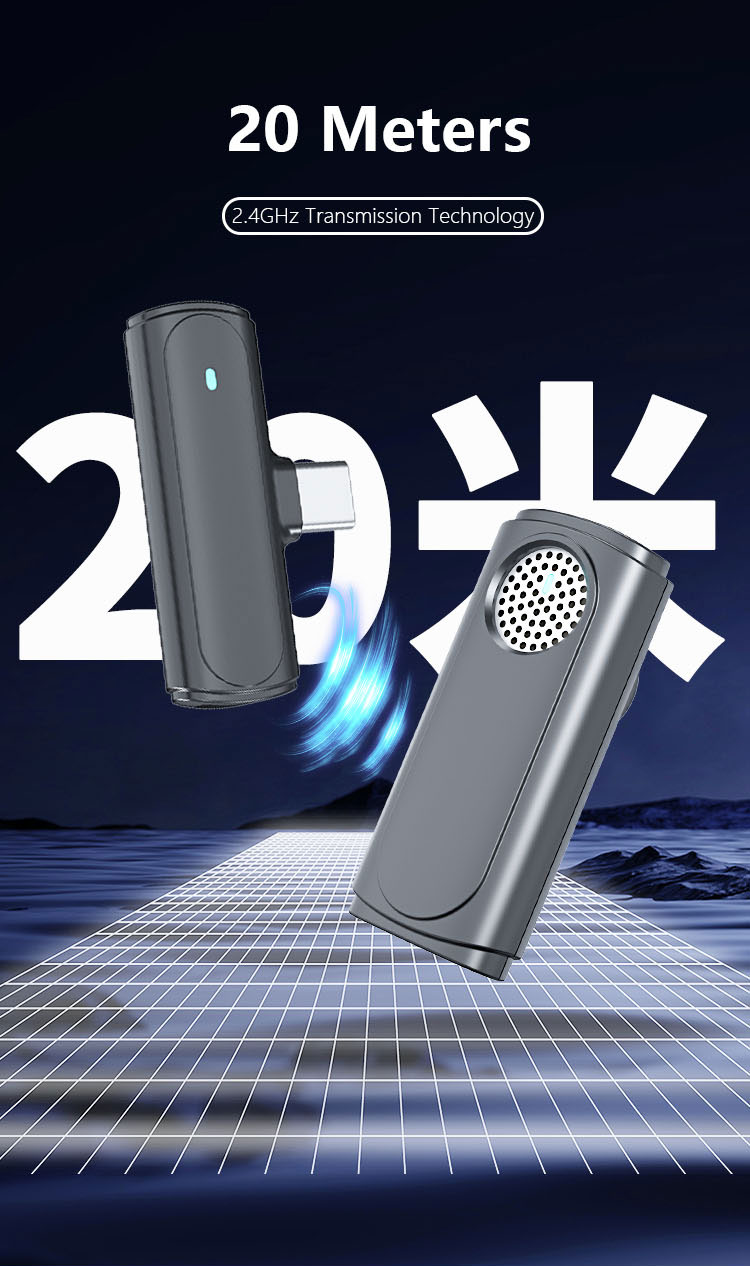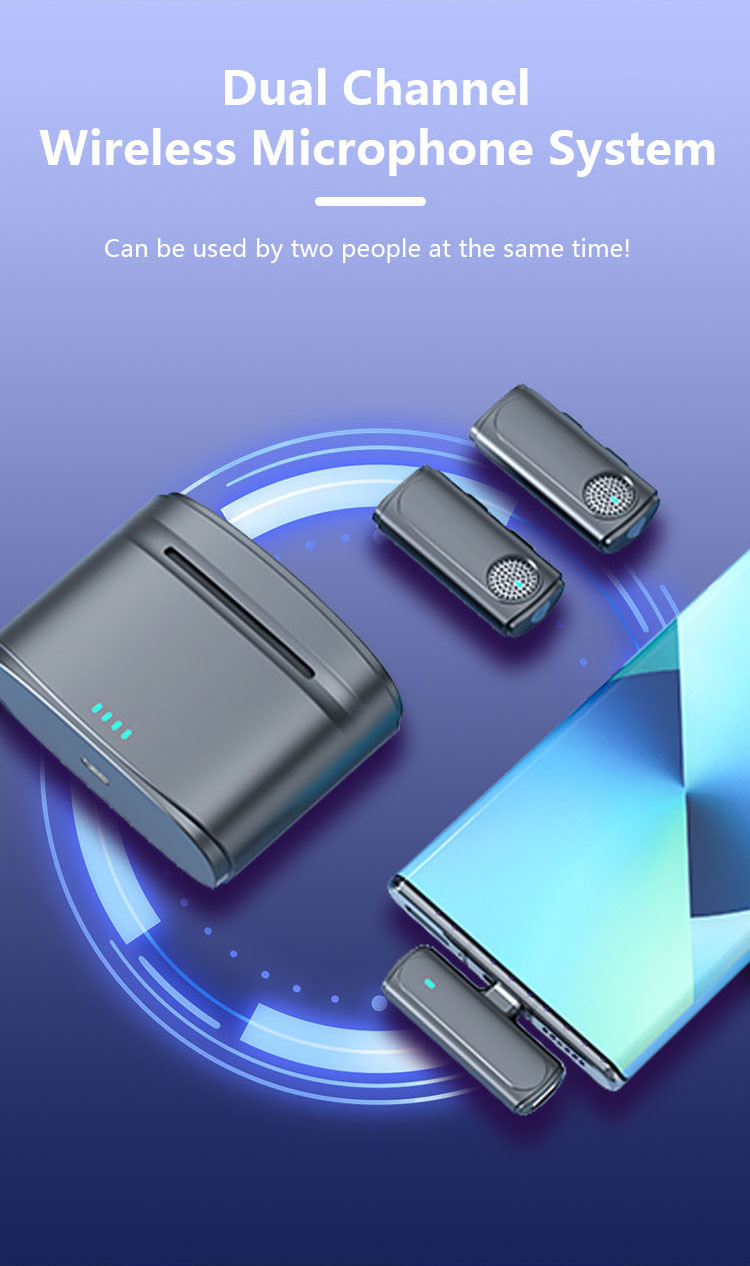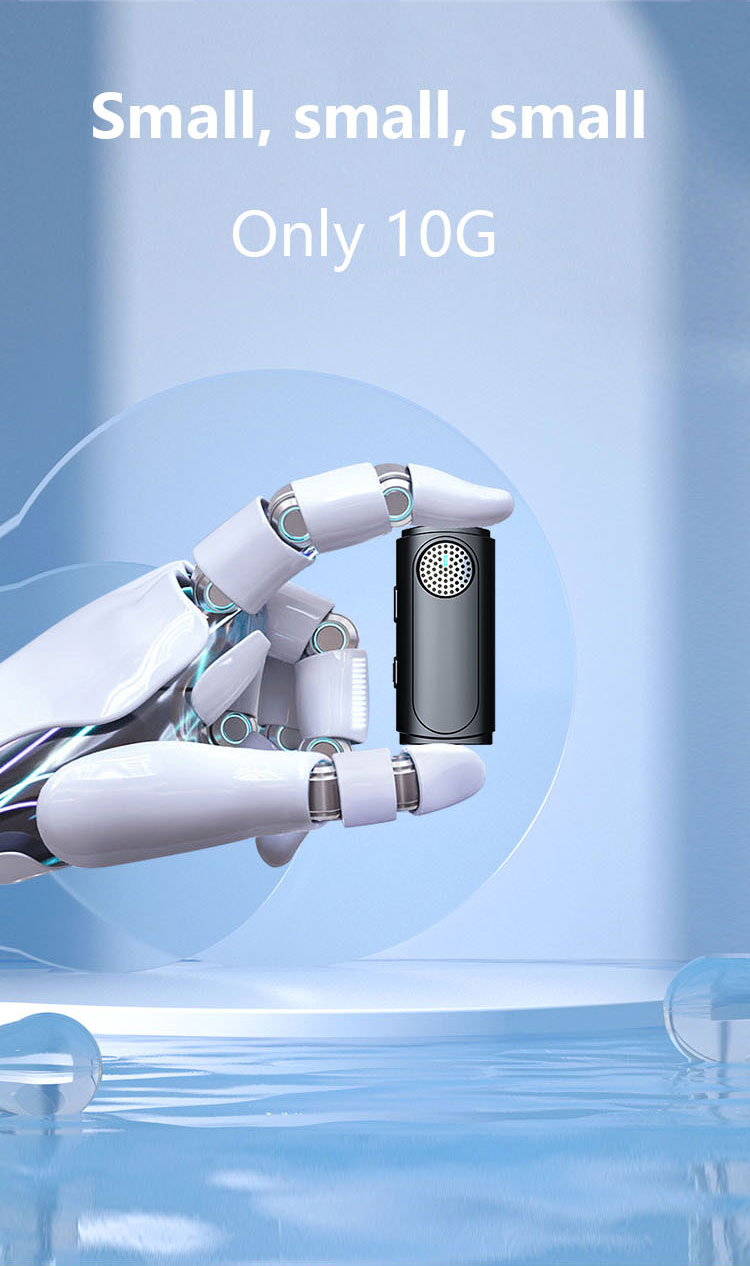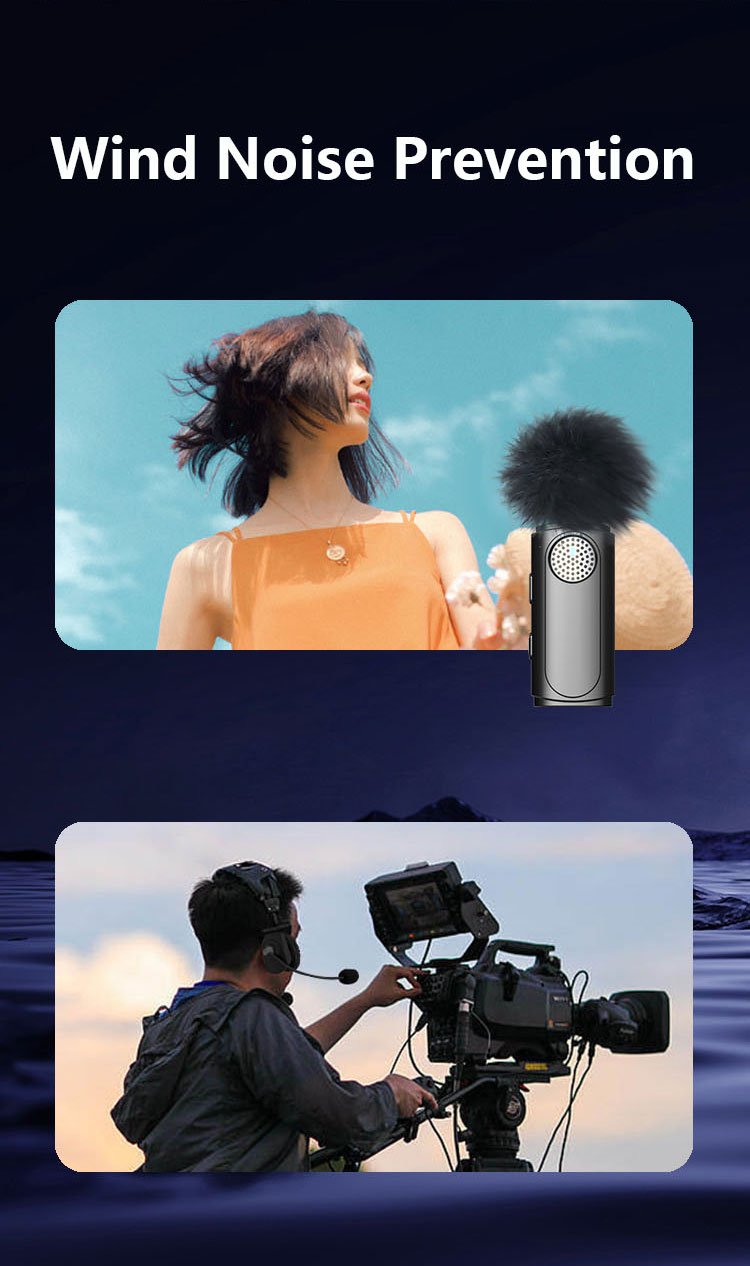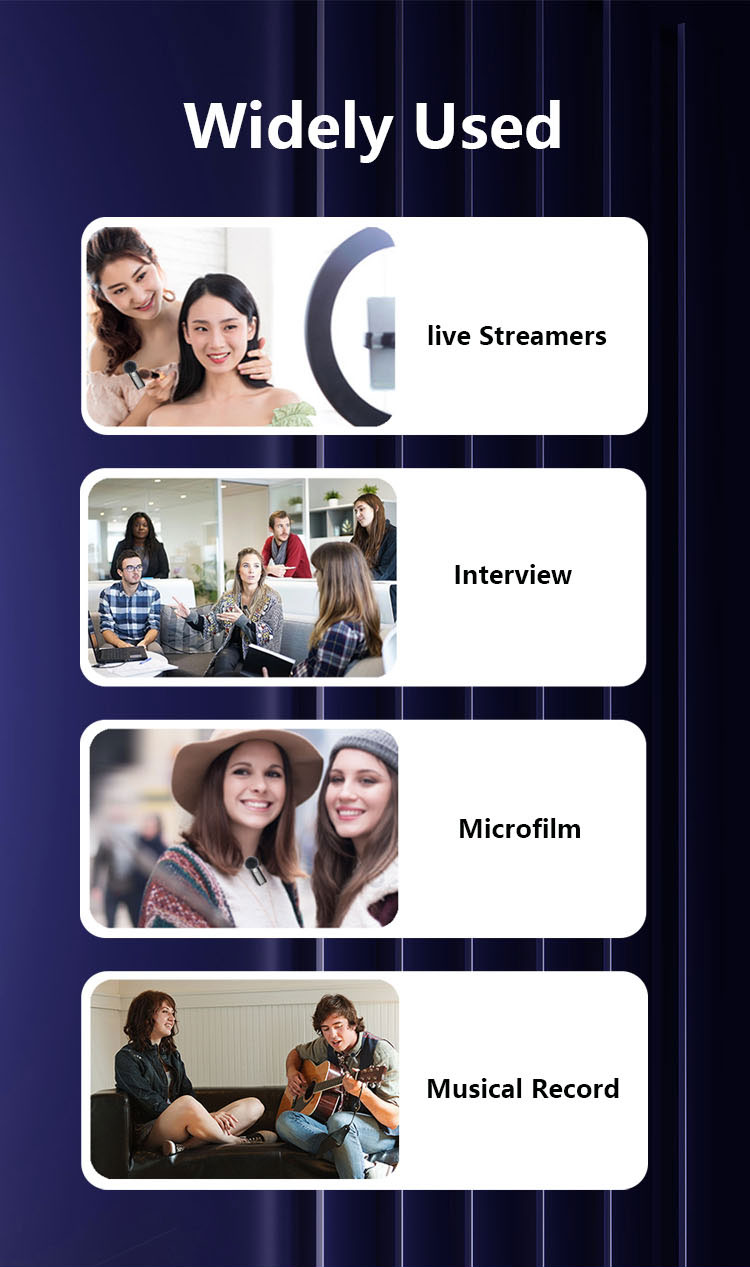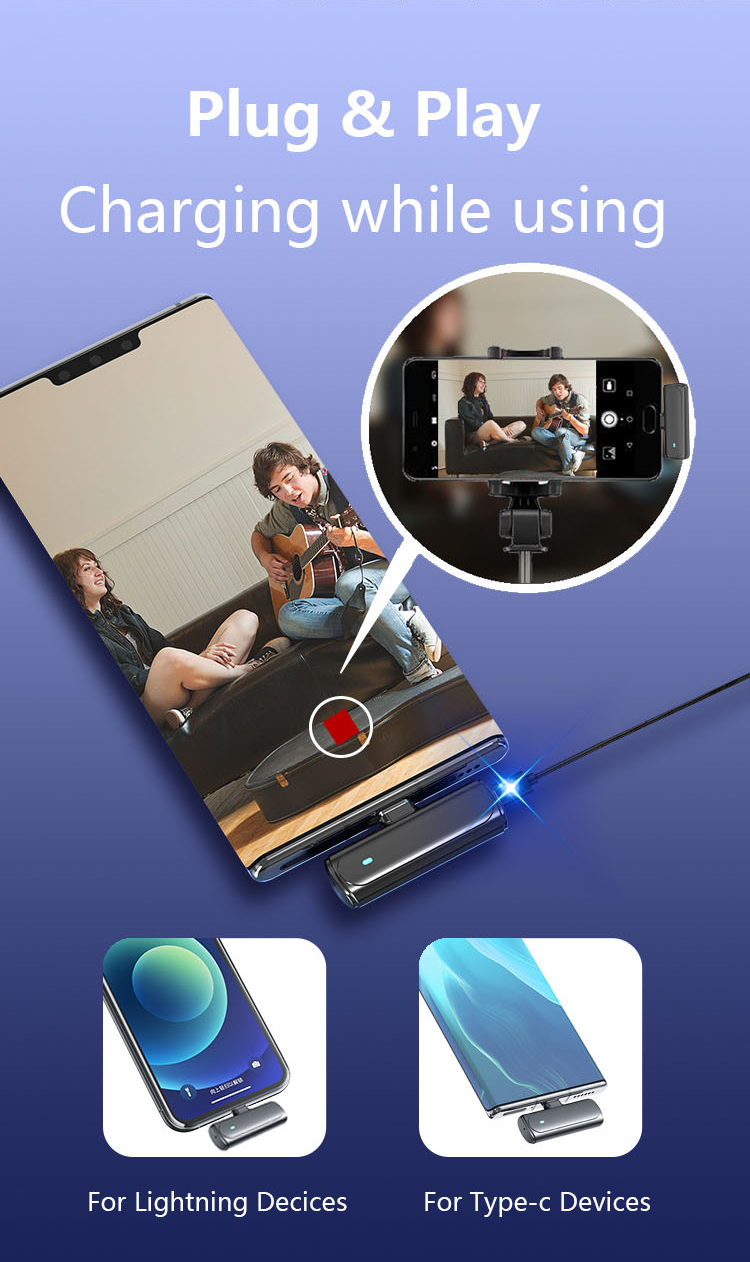 There are no reviews for this product.