Camera Video Microphone Kit for YouTube, Vlog Windscreen 3.5mm for Phone and Camera
To

United States

Expedited Free Shipping

3-5

business days
Brand:

K&F Concept

Buy K&F Concept camera video microphone kit for youtube, vlog windscreen 3.5mm for phone and camera online, worldwide free shipping and 30 days return guarantee.

KF10.014

SKU:

KF10.014

39.99

https://www.kentfaith.com/CM600_kf-camera-video-microphone-kit-for-youtube-vlog-windscreen-3-5mm-for-phone-and-camera-kf-concept
Description
* 1. Equipped with a professional desktop tripod bracket and mobile phone holder, convenient for the mobile phone to directly fix the recording;
* 2. The desktop triangle is directly equipped with a 1/4-inch interface, which can be connected to the pan/tilt at any time or directly clip and take pictures;
* 3. The K&F mobile phone holder relies on the PTZ rotation mode, and the mobile phone holder can be rotated at will;
* 4. The K&F phone holder is equipped with a silicone pad to prevent the phone from scratching. The bottom is a standard 1/4-inch nut interface, which can be connected to a tripod/selfie stick;
* 5. The K&F mobile phone holder is equipped with a hot shoe position, which can be connected to equipment such as microphones and fill lights to realize multiple applications of one product. K&F phone holder can fit smart phones 2.2-3.6 inches wide, including iPhone and Android smart phones
Frequently Bought Together
K&F Camera Video Microphone Kit
For YouTube Vlog Windscreen 3.5mm for Phone and Camera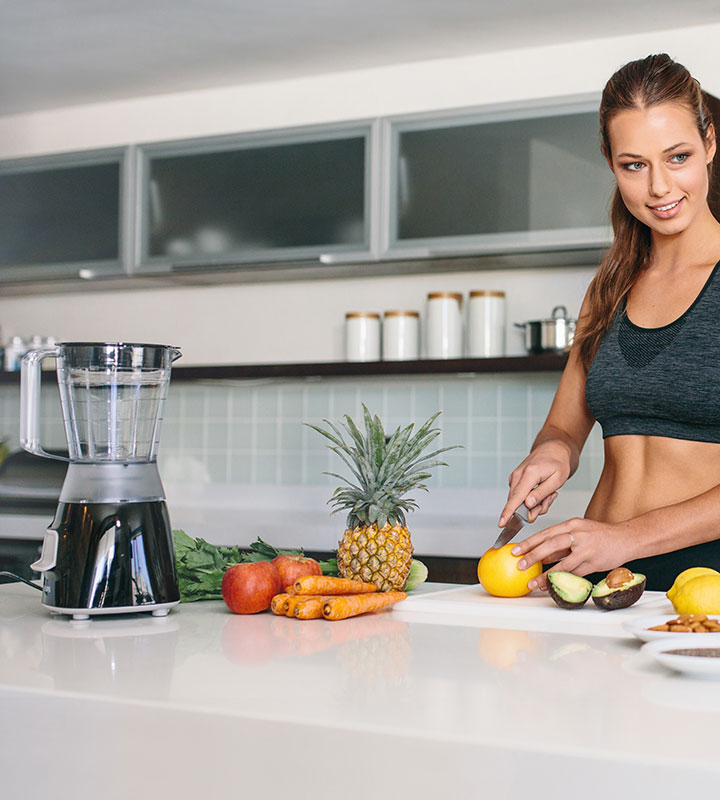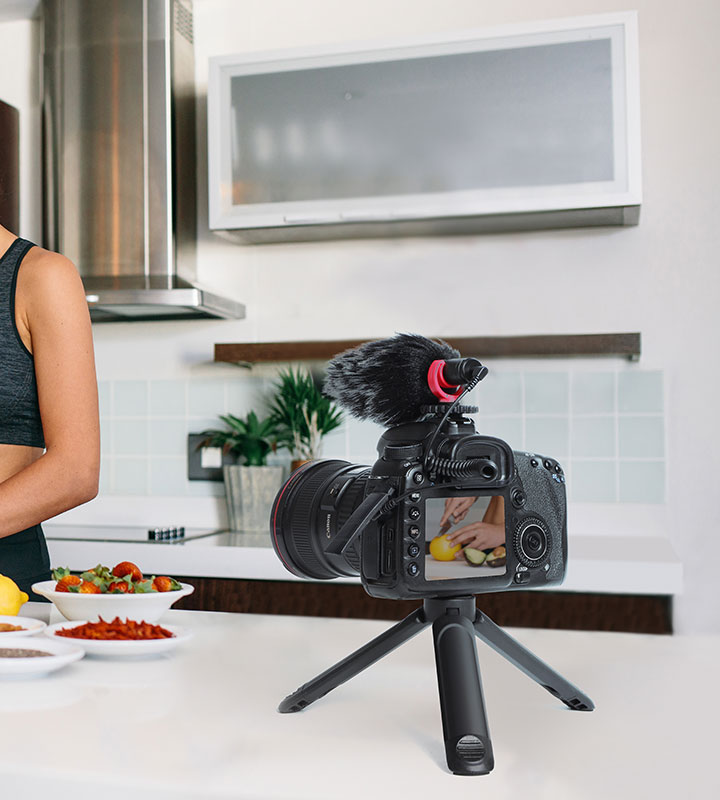 Directional Microphone
270° super-cardioid pointing, Sensitive pickup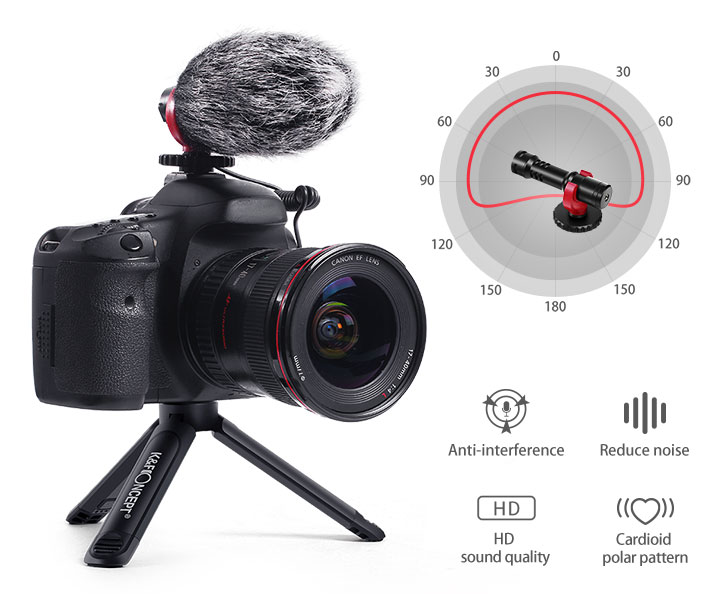 Mini portable
Battery Free Plug and play
Alloy sound collecting tube
Anodizing treatment to shield electromagnetic interference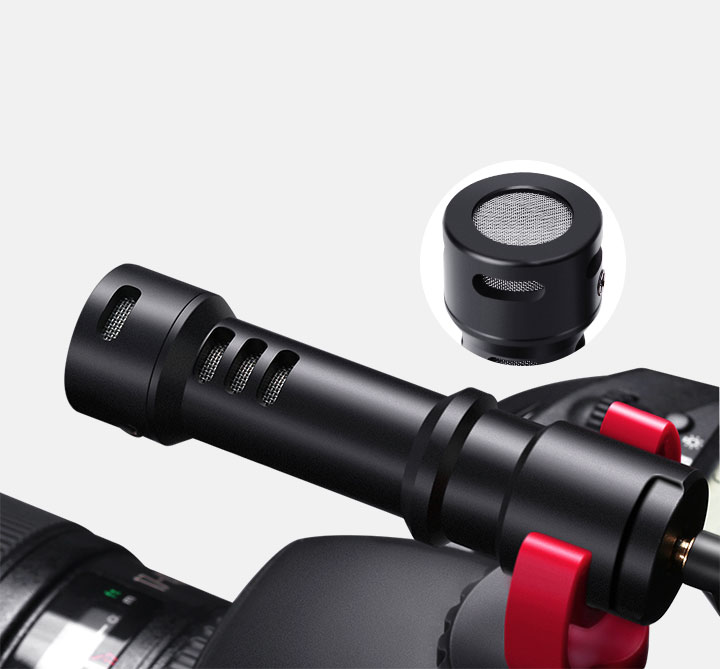 Perfect sound quality
Windproof and noise reduction Improve sound quality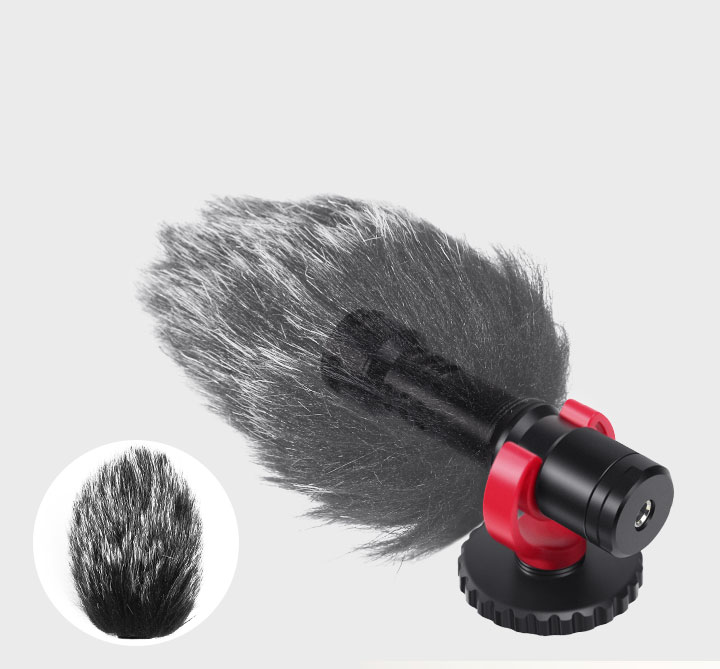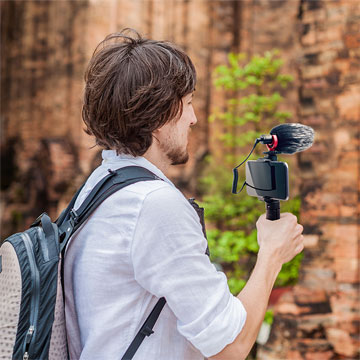 Cellphone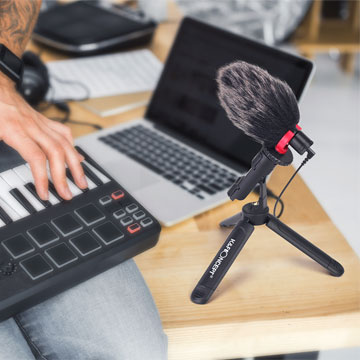 Computer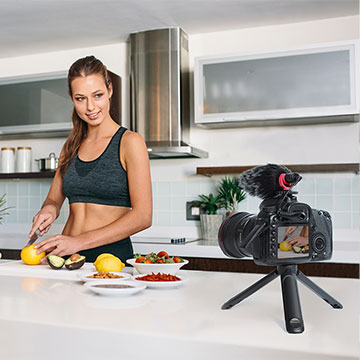 DSLR camera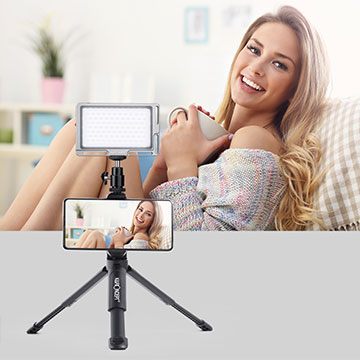 Beauty light use
Strong compatibility
Equipped with two 3.5mm MIC interfaces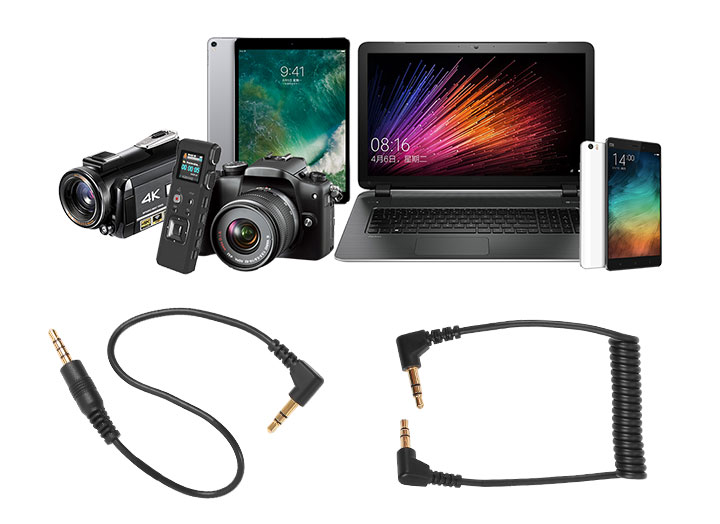 Extendable desktop tripod
Depressible buckle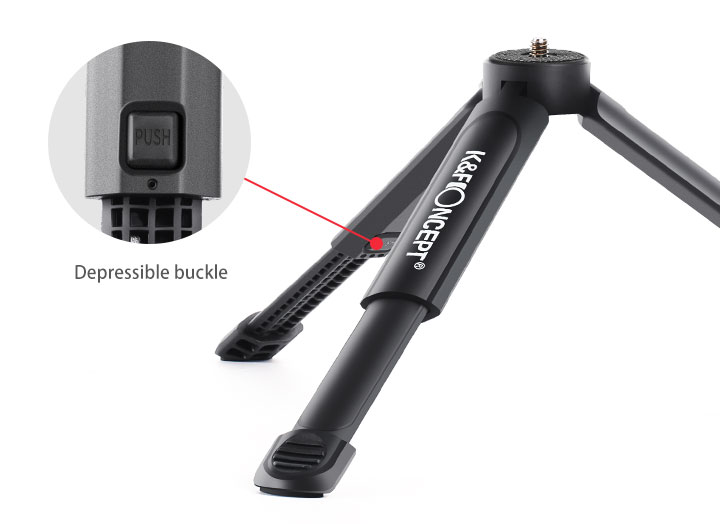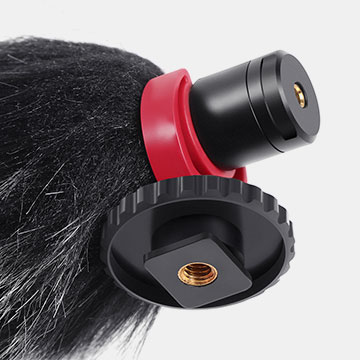 1/4 inch interface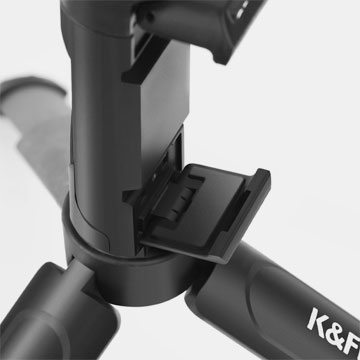 Phone clip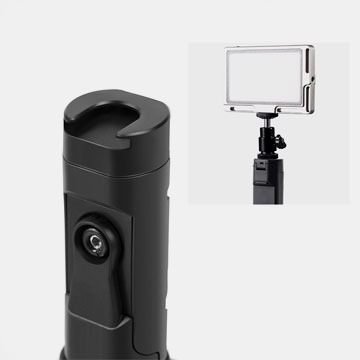 Standard hot shoe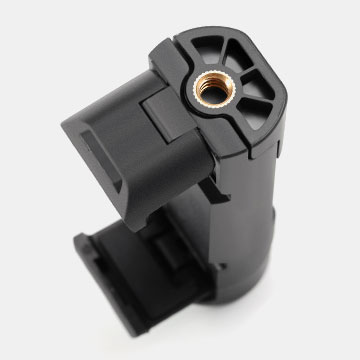 1/4 inch interface
360° rotation
Feel free to switch your phone direction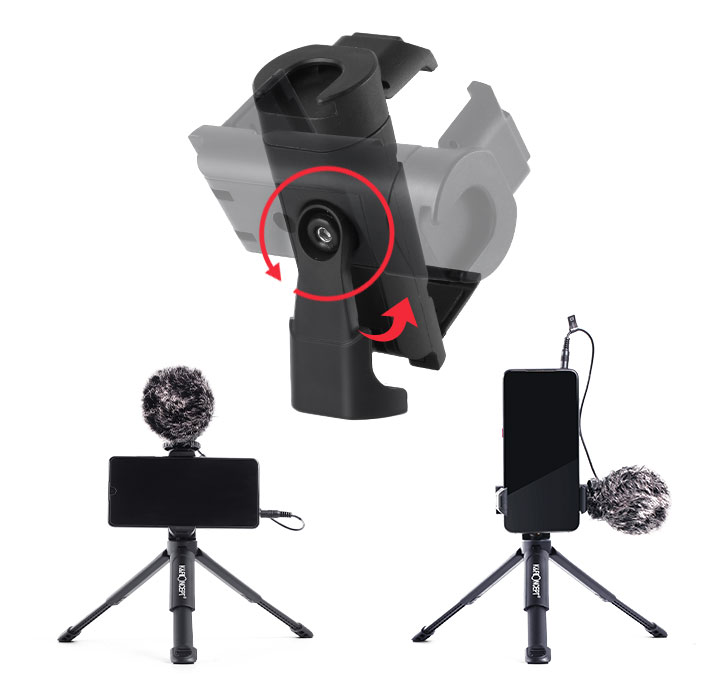 Package List
Bracket x1 / Phone clip x1 / Windproof cotton x1 / Camera conversion line x1 / Mobile phone conversion line x1 / Manual x1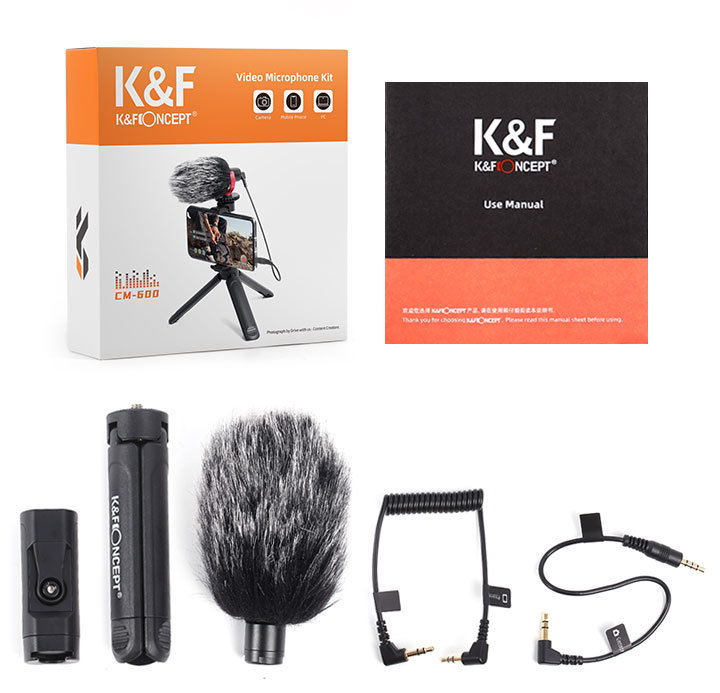 Rating

48 reviews.

95 reviews.

16 reviews.

38 reviews.

7 reviews.

22 reviews.
Price

$49.99

$39.99

$129.99

$119.99

$89.49

$40.99

$79.99

$31.99

$86.89

$53.99

$79.99

$35.99

Model
KF10.014
KF10.002
KF10.035
KF10.036
KF10.033
KF10.026
Excellent sound quality for webex calls
This is an amazing mic! I hesitate to even add some sort of disclaimer, like it's amazing *for the price*, because quite honestly, it's AMAZING, period. The price just makes how great it is even more of a bonus. I was really quite impressed with this, particularly upon opening the box and seeing the accessories that came with the mic. It's a pretty complete package for a portable microphone, and will allow you to do on the go recordings with your phone or camera. I got it to use with the Moukey mini tripod (see my separate review for that), which is also very impressive. The two work together well - the mic can either work on its own with the tripod, or you can attach it to either your camera or to the cell phone adapter that also attaches to the tripod. All in all, it's super versatile. I took a pic of the mic mounted onto the tripod, but I didn't have it hooked to my phone in the pic, although the reason why I like this capability so much is that it will allow for recording podcasts or songs (there's a karaoke app I like to use on my phone lol). I'm very, very pleased with this mic. So far I have tried it out for sound for video, podcasting, and a few songs, and the sound quality is nice and clear. I am not picking up on much distortion at all, although the room I was using it in is the room I record in at home, so I have it set up for that. The noise cancellation is on par with my other (MUCH more expensive) microphone, which makes this a really impressive mic! Highly recommend if you are looking for a portable mic that will perform.
08/10/2020
Great Quality, Well-Made, Easy To Use
I really like microphone. The build quality is incredible and it feels extremely well made (no cheap feeling plastic on this one). It had some weight to it as well which tells me it likely can take some bumps or small drops and most likely be OK.It comes with 2 different connection cables, depending on what your device uses and 2 different covers for the mic itself. It has the basic foam one and what is referred to as a deadcat. The deadcat really does a great job blocking wind when filming outdoors in windy conditions.The quality of the microphone is superb and perfect for vlogging or just recording in general. I use this as my daily driver for recording videos. I was even able to get this to work with different action cameras with the appropriate adapters (not included).Also in the box is a cold shoe mount which is perfect for mounting this to your camera, phone, or action camera (some other not included accessories may be needed depending on your setup).All in all this microphone is awesome and it works extremely well. If you are looking for a great quality microphone for recording audio and don't want to break the bank, I would look no further!
25/02/2021
Great Product! Sounds great!
I love this mic! I am into vlogging and podcasting and it has been great for my phone. Great sound quality! Just make sure you have an adapter for the headphone jack if your phone doesn't have one!
21/02/2021
Definite Sound Quality Improvement
Tried this mic on my Fujifilm X-T200 and noticed a definite improvement over the built-in mic. The dead cat and mini tripod are a plus too. This is a solid upgrade for anyone looking to improve their sound quality of their videos.Highly recommended.
12/01/2021
These images belong to K&F Concept end users.
A
this mic has a standard 3.5 mm jack.
K&F Camera Video Microphone Kit for YouTube, Vlog Windscreen 3.5mm for Phone and Camera -K&F concept