4G home security cameras System 4G Wireless LTE cctv camera PIR human sensor + Built-in Battery 3000mAh 1080P Infrared Night Vision 8m/26ft EU Version(Only shipped to EU countries)
Buy now in the K&F Concept 4G solar security camera ► 30 Day No Reason Return ► Built-in Battery 3000mAhmAh 2K Infrared Night Vision 8m/26ft ► Fast Shipping From Germany Free ► 1080P Infrared Night Vision 2-Way Audio EU Version Series

KF50.0033EU

SKU:

KF50.0033EU

81.99

https://www.kentfaith.com/KF50.0033EU_4g-security-cameras-with-night-vision-1080p-sim-card-security-camera-eu-standard
Description
* 【No need to be afraid of no network, 4G easy monitoring】Still worry about no wifi can not monitor? No power and no network, remote monitoring through 4G network as usual, no need to plug in, the product is small and free of installation, battery-powered and free of wiring, suitable for installation at home / outdoor / car, no wifi and want to remote monitoring places. Built-in 3000mAh battery, can standby for several months
* 【PIR intelligent detection + alarm push】PIR HD sensor triggers video recording, filter invalid video, when there are intruders within the monitoring range, timely warning due to deterrence, and push APP message to your phone, automatic video recording records, easy to quickly check the evidence.
* 【1080P HD resolution + IR night vision】1080P HD lens for clearer imaging, automatic induction IR night vision, night also presents a clear picture, providing 24-hour comprehensive care.
* 【Remote Viewing 】When you are away from home, the camera's 38dB noise-canceling speaker allow you to clearly speak to visitors, couriers, family members, and view your pets; you can also share the camera with your family with one click, multiple people watch, share wonderful times, and keep your home safe together.
* 【SD card storage + cloud storage】Built-in SD card slot, support 8G/16G/32G/64G/128G, record full automatically overwrite the old video, no need to delete, more convenient, you can also choose to go through the security encryption cloud storage services, product quality and reliable, can be used in -30 ℃ ~ +60 ℃ temperature, ≤ 80% RH humidity range.
Shipping
Free shipping worldwide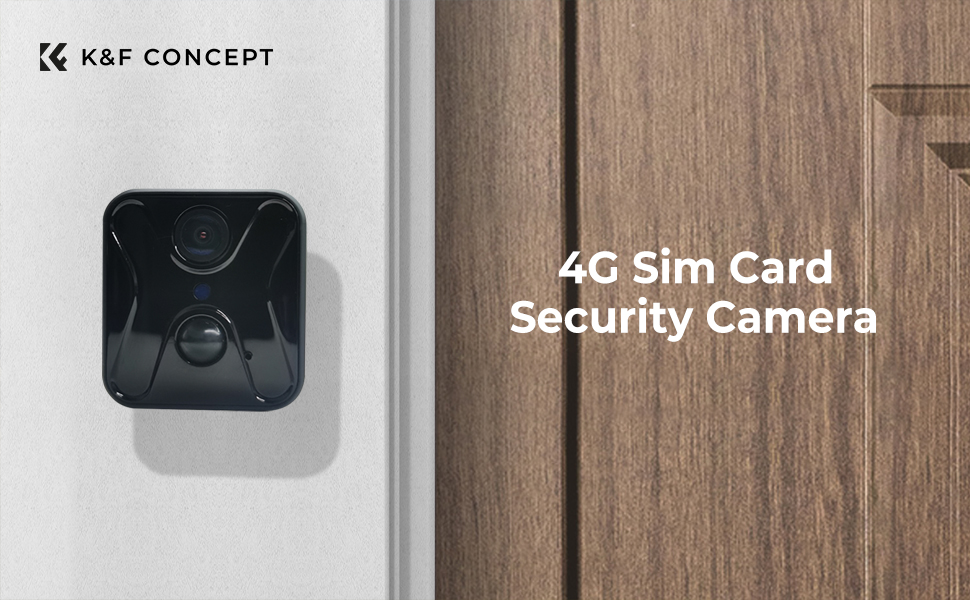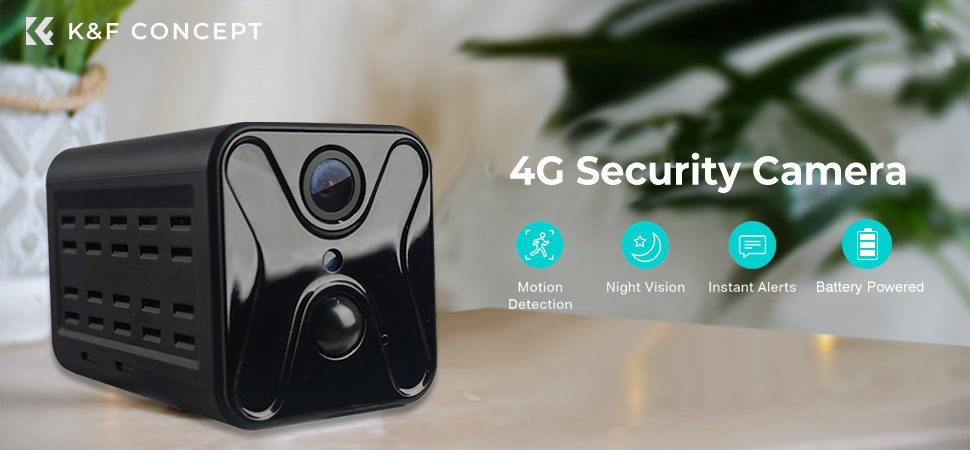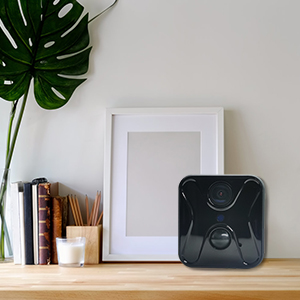 Mini
No wiring, no plug, compact size, free placement, suitable for all kinds of environment, boot and use.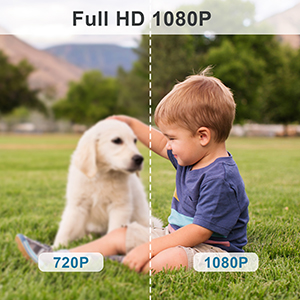 30fps high frame rate picture
The new generation of H.265 encoding technology, 30fps high frame rate picture, faster transmission speed, video clearer and smoother, using mobile phone remote viewing, all the dynamics can be at a glance.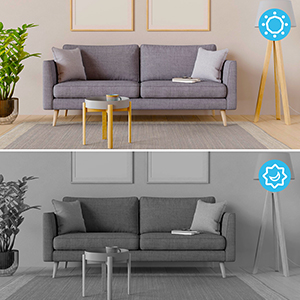 200W pixel HD night vision
1/2.9 COMS sensor, super clear picture quality, high-definition night vision, image more delicate.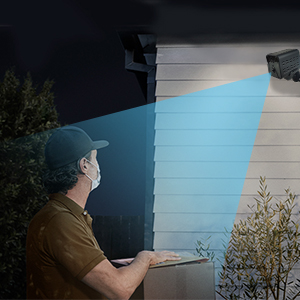 PIR intelligent detection
When there are intruders within the monitoring range, APP information will be pushed to your phone, automatic video recording will be made for quick query, and only valid video will be recorded.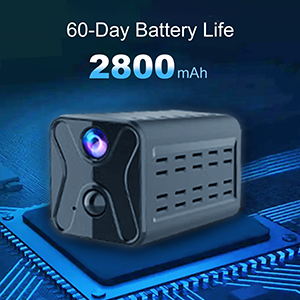 High performance chip + battery power supply
Upgrade the ultra-low power chip and fast wake up function. When the infrared of human body is triggered, the camera quickly starts recording and uploads the video, and quickly enters the low-power sleep mode.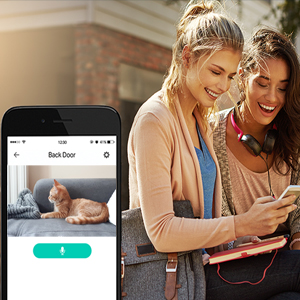 Remote monitoring and sharing
Remote monitoring, support multiple users at any time to view.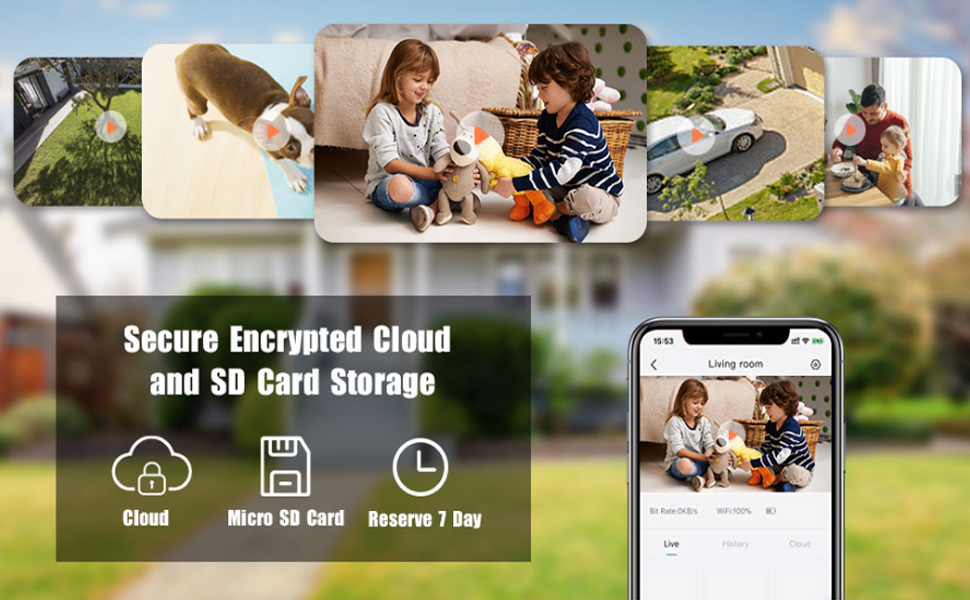 SD card storage and cloud storage
Support SD card storage, maximum 128GB (recording 20-25 days, not included), cloud storage (optional), provide free cloud storage for 30 days.
Steps for camera setup:
1. Insert the Nano-SIM into the SIM card slot of the camera.
2. Download and install the UBOX APP.
3. Turn on the camera and wait for the indicator to turn blue (distinguish SIM card slots and SD card slots).
4. Use the UBOX APP to scan the QR code on the camera body.
5. Complete the initial Settings according to the user manual.
Rating

800 reviews.

146 reviews.

31 reviews.

94 reviews.
Price

$95.99

$81.99

$259.99

$147.99

$139.99

$122.99

$249.00
Model
KF50.0033EU
KF50.0009AEU
KF50.0020EU
KF50.0025EU

Video Resolution

1080P
2K
1080P
2K

Power Supply Method

Constant Current
Solar power
Solar power
Solar power

Built-in Battery Capacity

2800mAh
10400mAh
7800mAh
28800mAh

Storage

Cloud storage/micro SD (maximum 128G)
Micro SD card (up to 128G/cloud storage)
Cloud storage/micro SD (maximum 128G)
Cloud storage/micro SD (maximum 128G)

Pan Tilt

/
Horizontal 355°/Vertical 120°
/
Horizontal 355°/Vertical 100°

Motion Detection

PIR + Motion Detection
PIR
PIR
PIR

Motion Detection Range

5m/16,40ft
12m/39.37ft
12m/39,37ft
12m39.4ft

Waterproof IP Rating

Non Waterproof
IP66
IP66
IP66

Night Vision

Infrared night vision
Infrared Night Vision, Color Night Vision
Full Color Night Vision/Infrared Night Vision
Infrared Night Vision, Color Night Vision

Night Vision Range

8m/26,24ft
20m/65.6ft
15m/49,21ft
12m39.4ft

Alarm Method

Sound alarm
Sound Alarm
Sound alarm
Sound alarm

Two-way Talk

√
√
√
√

Connection Method

4G
/(4G LTE)
4G
4G

Application

UBox
UBOX
UBox
UBox
All Reviews
Image

All Star

5 Star

4 Star

3 Star

2 Star

1 Star
There are no faqs for this product.
4G Security Cameras With Night Vision 1080P
Surveillance Cameras
Video Resolution
1080P
Power Supply Method
Constant Current
Built-in Battery Capacity
2800mAh
Storage
Cloud storage/micro SD (maximum 128G)
Pan Tilt
/
Motion Detection
PIR + Motion Detection
Motion Detection Range
5m/16,40ft
Waterproof IP Rating
Non Waterproof
Night Vision
Infrared night vision
Night Vision Range
8m/26,24ft
Alarm Method
Sound alarm
Two-way Talk
√
Connection Method
4G
Application
UBox