Q1 fingerprint spherical password intelligent door lock, keyless entry door lock, with APP, fingerprint recognition, and key, suitable for indoor doors of homes, hotels, offices, apartments, and bedrooms in black
3-5 Days
Refilling Supplies
Within About 3-5 Days
Brand:

KENTFAITH

Buy KENTFAITH q1 fingerprint spherical password intelligent door lock, keyless entry door lock, with app, fingerprint recognition, and key, suitable for indoor doors of homes, hotels, offices, apartments, and bedrooms in black online, worldwide free shipping and 30 days return guarantee.

GW60.0036

SKU:

GW60.0036

91.99

https://www.kentfaith.com/GW60.0036_q1-fingerprint-spherical-password-intelligent-door-lock-keyless-entry-door-lock-with-app-fingerprint
Description
* Keyless entry door lock: Four in one multifunctional intelligent door lock: biometric fingerprint, anti peep virtual password, mechanical key, intelligent app, and uniquely designed intelligent door handle. There are multiple unlocking methods, and there is always one that suits you; Please note that this smart lock cannot be paired with WiFi.
* Easy installation: No need to adjust the left or right opening, no need for additional drilling. This smart lock can be easily installed with just a screwdriver, making it perfect for DIY installation. Suitable for door thicknesses ranging from 1-3/8 "(35mm) to 2-3/16" (55mm), with adjustable door locks ranging from 2-3/8 "(60mm) or 2-3/4" (70mm). Please measure the thickness of the door before purchasing;
* Emergency charging port: The smart door lock requires 4 AAA batteries (not included), which can be used for up to 8-10 months depending on the frequency of use. Equipped with low battery reminder function (red light flashes three times when unlocking); Equipped with USB interface for emergency charging. (Note: This interface is only used for emergency charging. The battery cannot be charged and needs to be replaced in a timely manner.)
* High security: This biometric fingerprint recognition technology can read 360 degree fingerprints in 0.3 seconds, with excellent tactile feel and ergonomic compliance. It is easy to program different fingerprints for keyless entry by the entire family. Provide a higher level of security and privacy protection for your house, apartment, office, hotel, or any other personal space;
* Smart app unlocking: You can use your phone to unlock, or set a temporary password and share it with friends, visitors, or butlers. This door lock is perfect for homes, hotels, schools, and garages. Supports iOS and Android devices, and anyone who comes or goes will be recorded and transferred. At the same time, automatic locking and access mode settings bring security and convenience to your life.
Shipping
Free shipping worldwide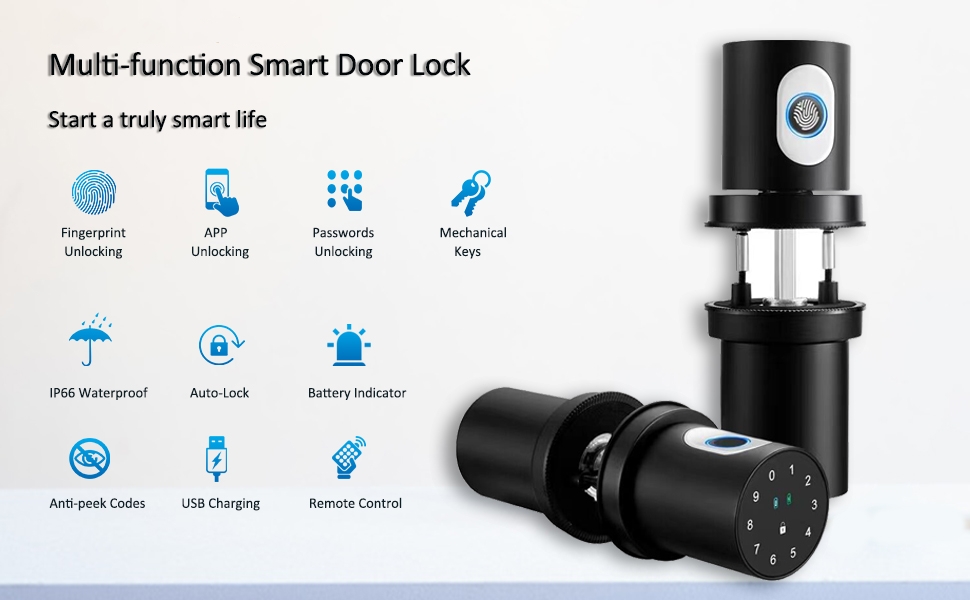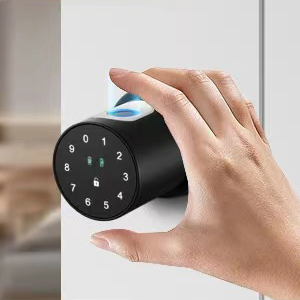 Semiconductor Fingerprint Sensor
Detect and scan deep dermis, reject fake fingerprints.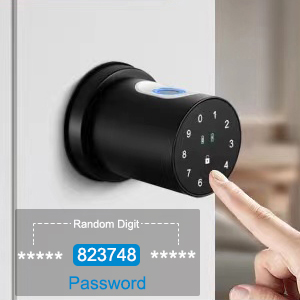 Anti-peep Password
The correct password is preceded and followed by any number of digits to effectively prevent password leakage.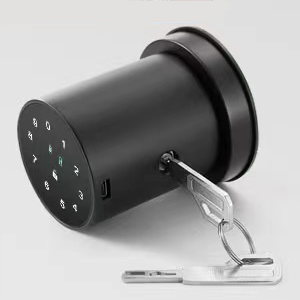 Mechanical Key
The electronic lock also retain mechanical keyhole for backup.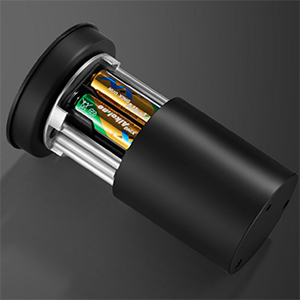 Low Energy Usage
4*AA batteries (NOT included) can be used for 10-12 months in the lock according to the frequency of use.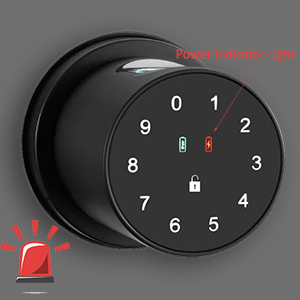 Battery Indicator
When the battery is lower than 4v, the power indicator is red on.
The remaining battery charge of the lock can be checked in the APP.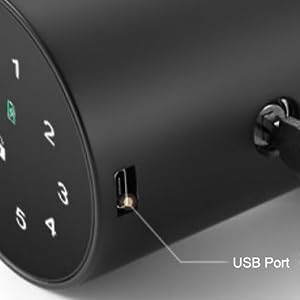 Emergency Power Supply
The door knob has a built-in USB emergency power port (not rechargeable).
If the battery runs out, you can use a micro USB power bank for temporary power supply.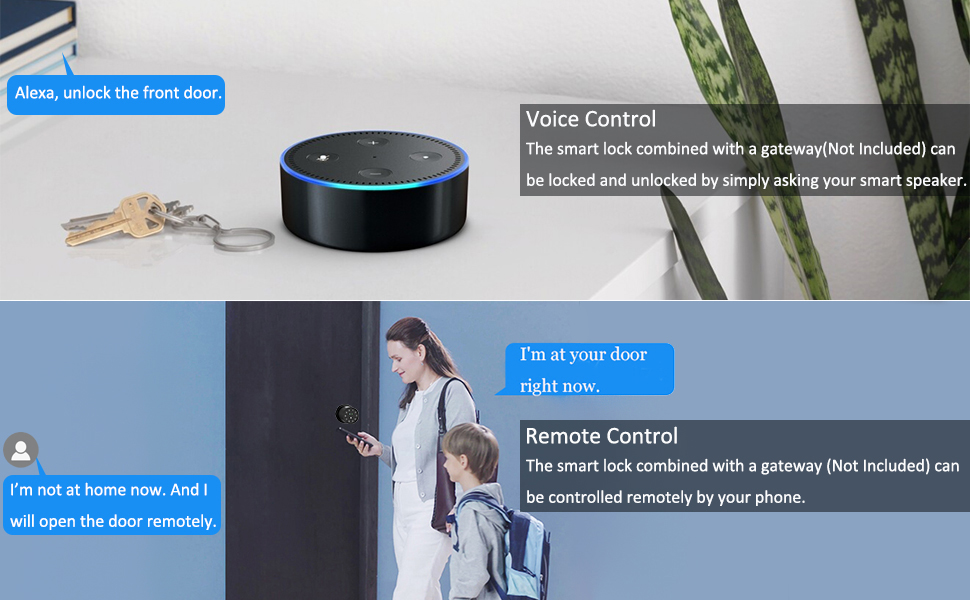 Voice Control / Remote Control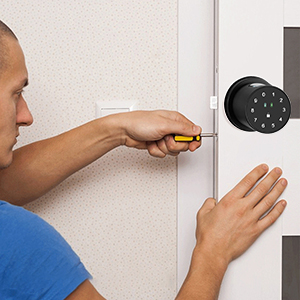 Easy to Install
With just a screwdriver (Included), you can install the lock in about 15 minutes.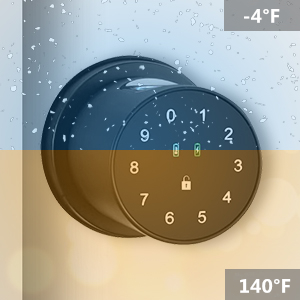 Working Environment
The lock is suitable for front door to use, adapting to different environments including rain and snow, withstanding temperatures from -4℉ to 140℉.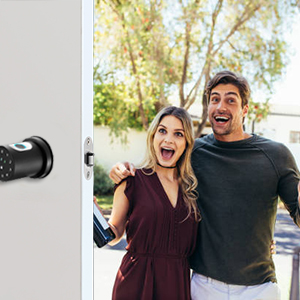 Passage Mode
When there are a lot of guests or family gatherings, you can turn on the passage mode in the app.
In the passage mode, everyone can open the door without fingerprint or password verification.


Specification
Product model
Q1
Fingerprint storage capacity
100 pieces
Fake admission rate
0.1%
working temperature
-20-50 ℃
Power supply
Direct current
Unlocking times
> 100000 times
Rejection rate
0.1%
Comparison method
No distinction between left and right
style
Fingerprint, password, with key
Scan time
0.1s
Applicable scope
Metal doors, solid wood doors
service life
100000 (10000 times)
Packaging size
24.5 * 14.5 * 11cm
Packaging weight
1367g
There are no reviews for this product.