DJI Mavic 3 Classic Filter CPL with Single-sided Anti-reflection Green Film Waterproof and Scratch-resistant
Buy 99$-9$, 199$-25$, 299$-39$, 599$-100$
New customer gift package
Free shipping to eligible country
Buy KENTFAITH dji mavic 3 classic filter cpl with single-sided anti-reflection green film waterproof and scratch-resistant online, worldwide free shipping and 30 days return guarantee.

KF01.2279

SKU:

KF01.2279

19.99

https://www.kentfaith.com/KF01.2279_dji-mavic-3-classic-filter-cpl-with-single-sided-anti-reflection-green-film-waterproof-and-scratch-resistant
Buy 99$-9$, 199$-25$, 299$-39$, 599$-100$
Description
* The filter is made of AGC optical glass with 28 layers of nano-coating
* 28-layer coating minimizes reflections, flare and improves image quality, and the hydrophobic coating is also waterproof and anti-fouling
* Frame bayonet design, fits perfectly with the body lens base, easy to install/remove
* The weight of the filter is only 3.2g, which does not affect the gimbal load (ND filter weighs 3.2g, CPL and ND&PL weighs 4.2g)
* The surface of the filter is blackened to minimize reflection and reduce the impact on imaging
Shipping
Free shipping to eligible country
Sale
Buy 99$-9$, 199$-25$, 299$-39$, 599$-100$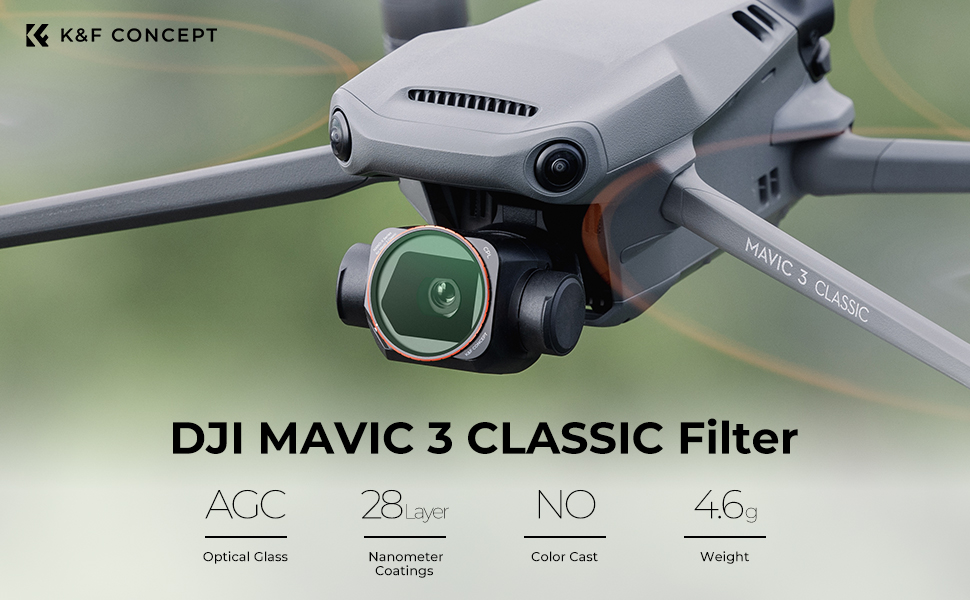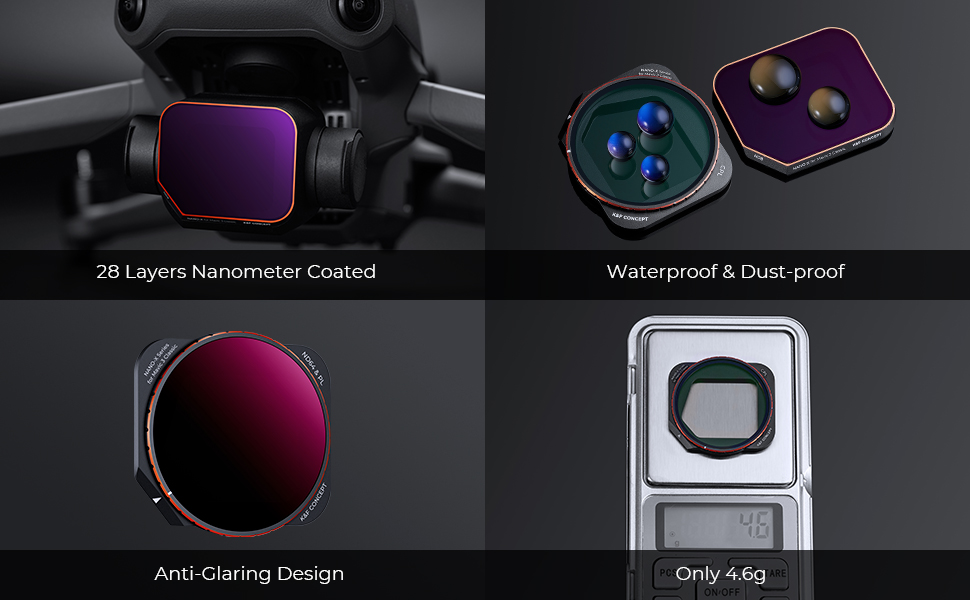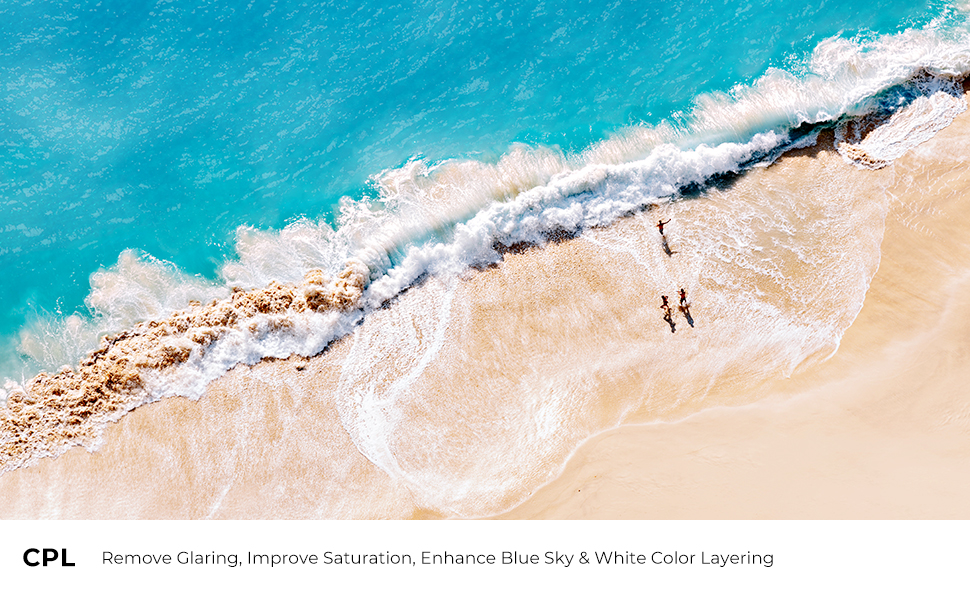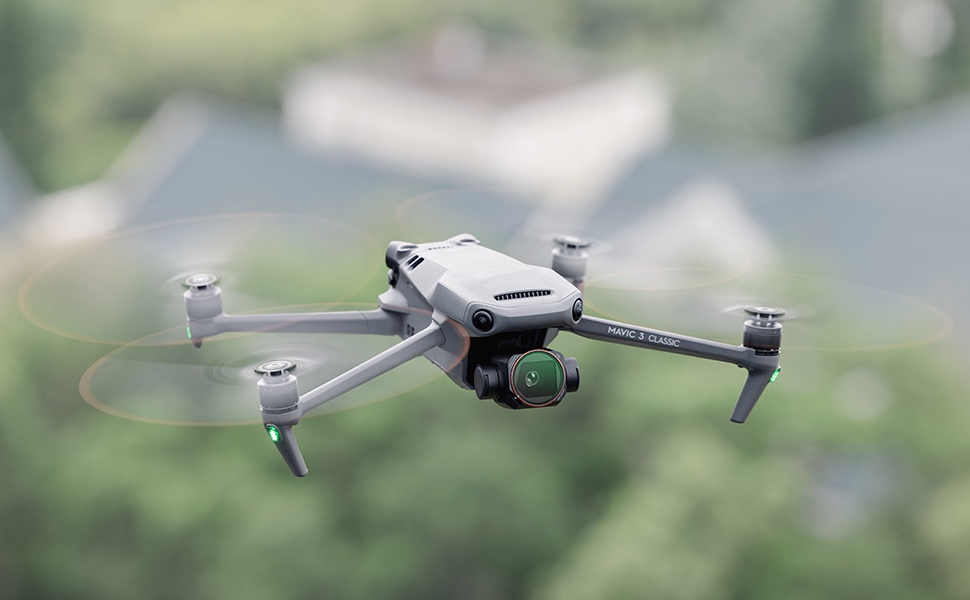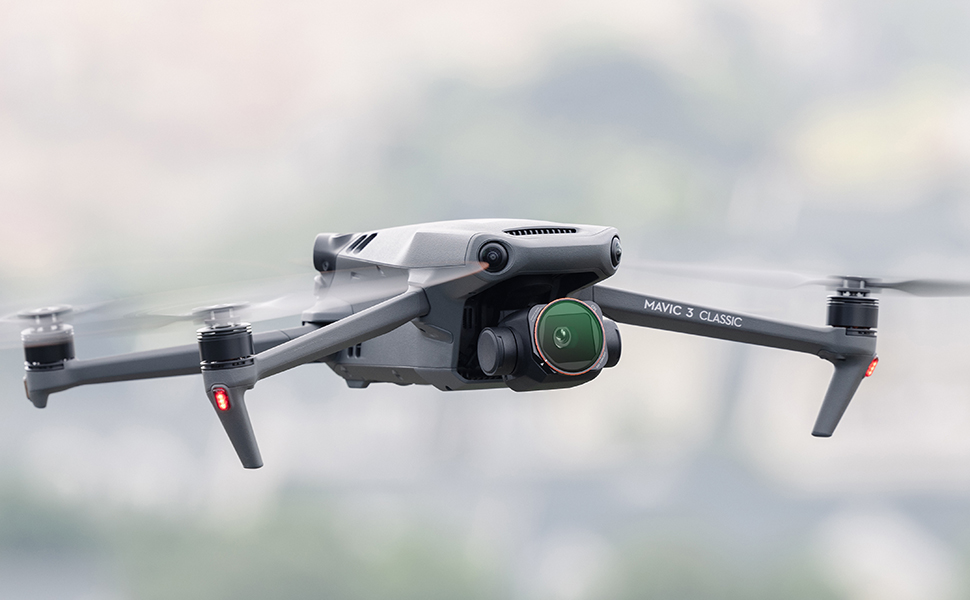 All Reviews
Image

All Star

5 Star

4 Star

3 Star

2 Star

1 Star
They work as advertised, reduce glare and improve your shots... but also smudge easily
they work as advertised. The nd filters cut light, the cpl filters do indeed block polarized light and glare from water.

I attach the filter before drone is powered, when i assess which one is needed onsite based on current lighting.
When the drone is powered on right before i am ready to take off i carry the drone towards the water and look through the live feed and rotate the cpl filter to block glare. THIS STEP IS IMPORTANT. If you throw the polarized filters on and don't adjust them correctly before flight they won't properly stop glare.

When used correctly they block glare from rivers and bodies of water and make your shots look even better. You can see rocks and aquatic plants and fish that you can not see without the filter.
28/11/2022
Good filters, easily correctable colour cast
My set of Mavic 3 ND 64 - 512 filters clips on easily and comes with a decent protective case. While testing the ND64 filter I got a noticeable 1000K cool / 2% green tint colour cast, but spectrum transmission is uniform, so it's easily correctable in post. Sharpness is good. Overall happy with the filters, particularly for the price.
15/11/2022
There are no faqs for this product.
K&F Concept Filter Set for DJI Mavic 3 Classic