100*100*2mm Full Color ND64 Square Filter with Protective Frame, HD Optical Glass Waterproof ND Light Reduction Filter - X-PRO Series
Terms
Coupon Terms
Terms and Conditions:
Coupons are valid for a limited time only. Kentfaith reserves the right to modify or cancel coupons at any time.
You must purchase the qualifying items added to your Cart when the coupon is in effect for the discount to apply.
If you later modify or cancel the subscription or delivery date for the qualifying item, the discount will not apply.
The coupon applies only to qualifying items displaying the coupon offer.
If you buy more than one item from the same coupon, the maximum discount amount of the coupon will be equal to either the percentage discount off or the face value of the coupon on one eligible item. The coupon may only be used on www.kentfaith.com.
The promotion is limited to one coupon per customer.
If you return any of the items purchased with a coupon, the coupon discount or value may be subtracted from the return credit.
Buy 99$-9$, 199$-25$, 299$-39$, 599$-100$
Free shipping to eligible country
Buy KENTFAITH 100*100*2mm full color nd64 square filter with protective frame, hd optical glass waterproof nd light reduction filter - x-pro series online, worldwide free shipping and 30 days return guarantee.

SKU.1873

SKU:

SKU.1873

69.99

https://www.kentfaith.com/SKU.1873_100-100-2mm-full-color-nd64-square-filter-with-protective-frame-hd-optical-glass-waterproof-nd-light-reduction-filter-x-pro-series
Buy 99$-9$, 199$-25$, 299$-39$, 599$-100$
Description
* Full Color ND64 Square Filter provides 6 f-stops (1.8) light reductions, No Color Cast, and is equipped with Protective Frame.
* Using AGC optical glass with the double-sided 28-layer coating, anti-reflective Green Film can effectively reduce the surface reflection of the filter. Reduces glare caused by external reflections from long-exposure lenses, ensuring top-notch image quality.
* K&F Concept Pro Protective Frame won the iF DESIGN AWARD and Red Dot Design Award. The square filter frame can protect the lens from being accidentally dropped and not broken (falling from a height of 1.5 meters to a flat ground will not break, note: the frame cannot protect the lens from falling on a sharp convex surface)
* A PU leather storage bag is provided, and it is equipped with K&F Concept patented design drawstring, which is more convenient to protect and take.
* Package Includes 1*Full Color ND64 Square Filter + 1*Protective Frame + 1*PU Filter Pouch.
Shipping
Free shipping to eligible country
Sale
Buy 99$-9$, 199$-25$, 299$-39$, 599$-100$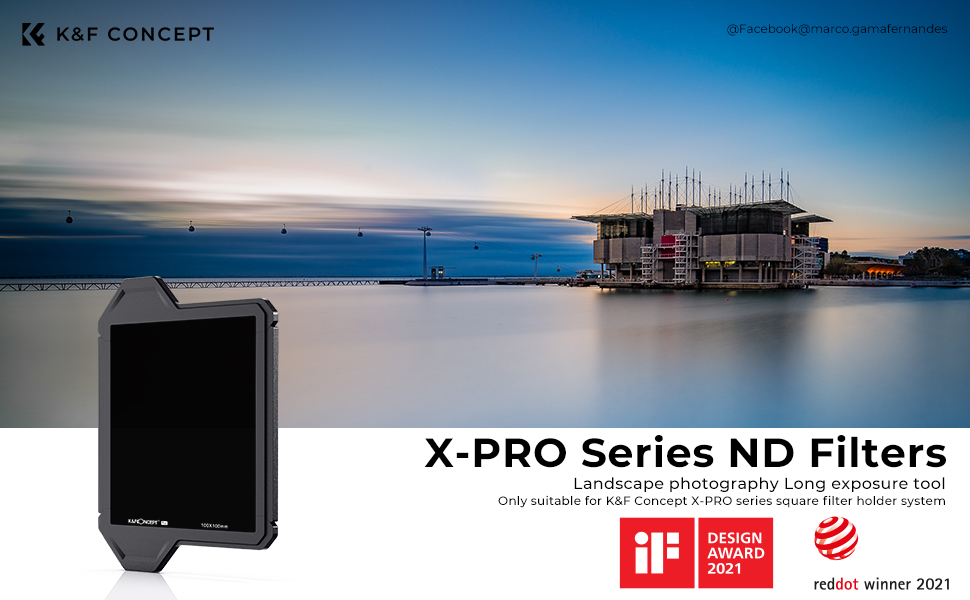 K&F Concept X-PRO Square ND64 Filter (6 stops) with 28 Multi-Layer Coatings for Camera Lens
Better depth of field
Beautiful depth of field with wider apertures.
---
Longer motion blur
Cut 6 f-stops for stronger long exposure.
---
More cinematic
Slow your shutter for a more cinematic look.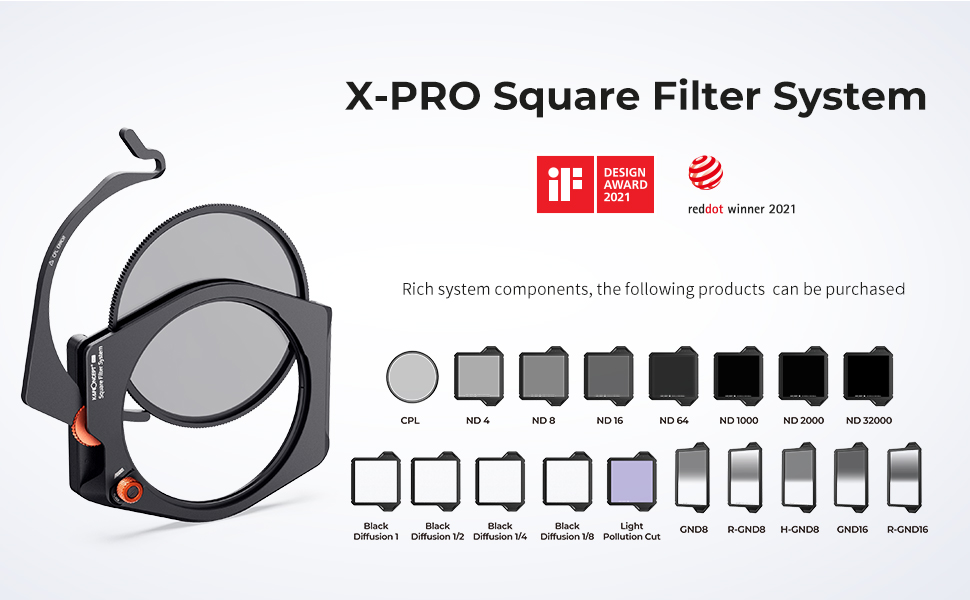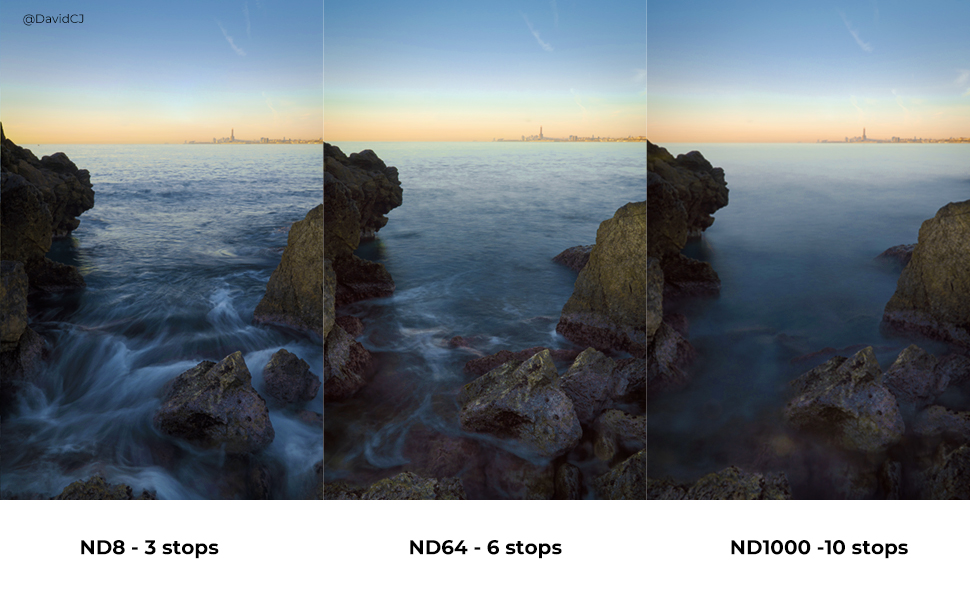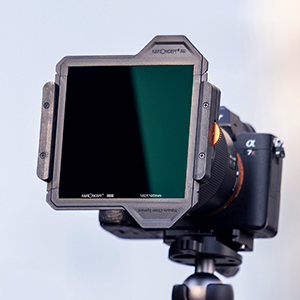 28 Multi-Layer Coatings
Multi-layer nanometer coatings effectively prevent the reflection from filter and the ground, the frame design to avoid the fingerprint.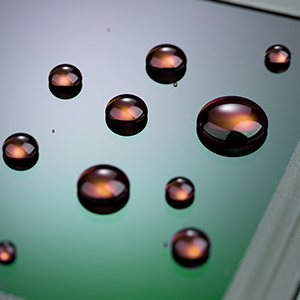 Waterproof & Scratch Resistant
Both sides with waterproof, scratch resistant and oilproof coatings, durable enough.
Pull out Leather Bag
Specially formulated leather bag, conveniently carry the filter.

All Reviews
Image

All Star

5 Star

4 Star

3 Star

2 Star

1 Star
ND64 Square Filter
the ND64 square filter is perfect. My order came quickly. I am very happy.
19/01/2023
The filter works great. I love it
This filter is wonderful. Shipping was great. I came faster than I expected.
26/08/2022
There are no faqs for this product.