100*100*2mm Full Color ND1000 Square Filter with Protective Frame, HD Optical Glass Waterproof ND Light Reduction Filter - X-PRO Series
Buy 99$-15$, 199$-30$, 299$-50$, 599$-120$(Black Friday Price)
Free shipping worldwide
Buy now in the K&F Concept Square filter ► 30 Day No Reason Return ► Full Color ND1000 Square Filter ► Fast Shipping From US Free ► X-Pro Series

SKU.1809

SKU:

SKU.1809

62.99

https://www.kentfaith.com/SKU.1809_100-100-2mm-full-color-nd1000-square-filter-with-protective-frame-hd-optical-glass-waterproof-nd-light-reduction-filter-x-pro-series
Buy 99$-15$, 199$-30$, 299$-50$, 599$-120$(Black Friday Price)
Description
* Full Color ND1000 Square Filter provides 10 f-stops (3.0) light reductions, No Color Cast, and is equipped with Protective Frame.
* Using AGC optical glass with the double-sided 36-layer coating, anti-reflective Green Film can effectively reduce the surface reflection of the filter. Reduces glare caused by external reflections from long-exposure lenses, ensuring top-notch image quality.
* K&F Concept Pro Protective Frame won the iF DESIGN AWARD and Red Dot Design Award. The square filter frame can protect the lens from being accidentally dropped and not broken (falling from a height of 1.5 meters to a flat ground will not break, note: the frame cannot protect the lens from falling on a sharp convex surface)
* A PU leather storage bag is provided, and it is equipped with K&F Concept patented design drawstring, which is more convenient to protect and take.
* Package Includes 1*Full Color ND1000 Square Filter + 1*Protective Frame + 1*PU Filter Pouch.
Shipping
Free shipping worldwide
Sale
Buy 99$-15$, 199$-30$, 299$-50$, 599$-120$(Black Friday Price)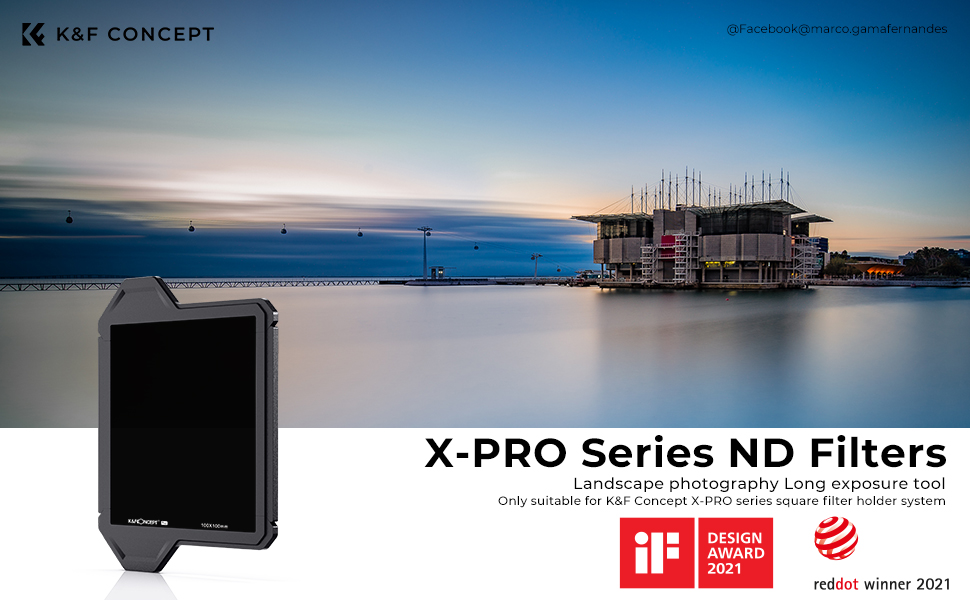 K&F Concept X-PRO Square ND1000 Filter (10 stops) with 36 Multi-Layer Coatings for Camera Lens
More control in bright light
Achieve a stunning depth of field with wider apertures even in bright light with K&F Concept ND1000 100mm square filter.
---
Better motion blur
Use K&F Concept ND1000 square filter to slow your shutter speed for motion blur effects without overexposing your image.
---
Imported AGC optical glass
Made with Japanese optical glass and coated with 36 layers of nano-coating for extra sharpness and durability.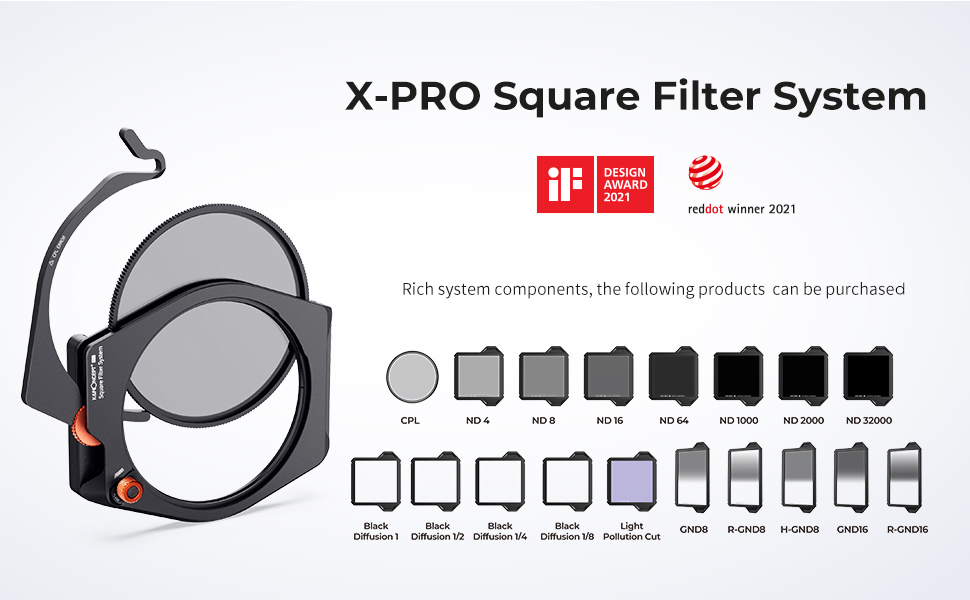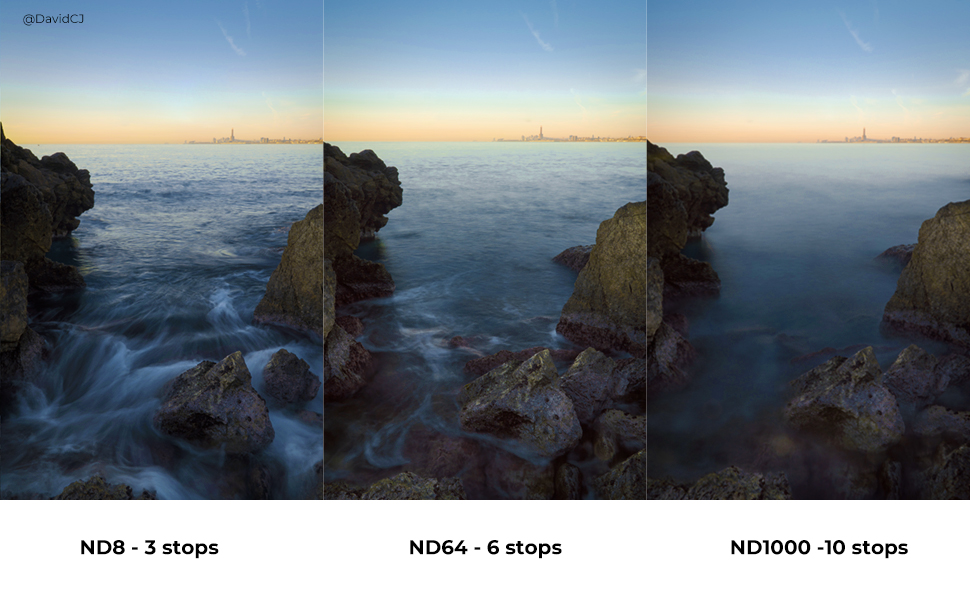 36 Multi-Layer Coatings
Multi-layer nanometer coatings effectively prevent the reflection from filter and the ground, the frame design to avoid the fingerprint.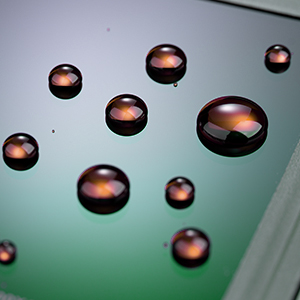 Waterproof & Scratch Resistant
Both sides with waterproof, scratch resistant and oilproof coatings, durable enough.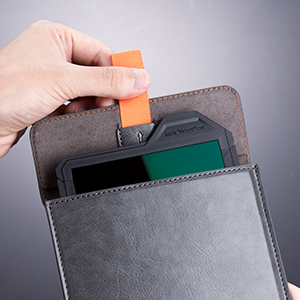 Pull out Leather Bag
Specially formulated leather bag, conveniently carry the filter.

All Reviews
Image

All Star

5 Star

4 Star

3 Star

2 Star

1 Star
Muy buena compra
Mejora el sistema anterior asegurando los filtros al objetivo.
02/08/2023
K&F CONCEPT Pro photography filters
These filters are of very good quality, but above all they are very practical and very easy to use, thanks in part to the frames and tabs they have. They are highly recommended.
21/05/2023
Top
Very easy-to-use system
Top product
I've never regretted the purchase.
A great concept in all.
02/05/2023
Really well designed
For a while I had been hesitating between several brands to choose a filter holder for ND and GND filters. I took advantage of a flash sale to buy this kit. I am not disappointed.
The set seems sturdy and easy to store.
The case, quite pretty, has 5 compartments, 3 of which, for square ND filters, are raised via a ribbon. On the back of the case, there is a belt loop and a belt loop. I would have liked a slightly more spacious compartment to house the adapter rings with the CPL filter when it is removed.
The assembly (or disassembly) of the elements is well explained in instructions in several languages, including French.

Main positive points:
No dominant color, nor loss of sharpness on the first tests carried out.
The plastic frame with its tabs to handle ND filters.
The system for installing the PLC filter on the filter holder.
the knurled button for mounting the adapter ring and for rotating blocking the filter holder.
The very accessible wheel to control the polarizing filter.
The sturdy holding of the square filter on the filter holder.
The robustness of the metal filter holder.

If you have to find slightly negative points: Keeping
the square filter a little too sturdy in the filter holder.
The click too loud to lock the CPL filter in the filter holder.
No pouch to independently protect the CPL filter in the case.
No protective cover for the CPL when the set is installed on the lens.
02/05/2023
A very good filter system
Too bad that accessories to reuse filters that we already have are so difficult to order.
02/05/2023
Quality product.
This is really a very versatile and high quality system. While the quality is high while the pricing is very competitive compared to other systems. When ever I have had to communicate with customer service they have always been exemplary.
18/04/2023
No significant loss
The filters are great and I like the frames that make it possible to remove the filter from the bag or put it on. You also have to clean less. One small thing bothers me a bit:
With the associated K&F filter holder, the CPL (polarizing filter) is very loose. It literally rattles around when you move the camera on the tripod. But everything works as it should.
18/04/2023
Good handling
I recently became aware of the K&F filter system. What I particularly like is the frame that allows me to touch the filter without touching the glass surface. And the price is also low compared to other manufacturers.
18/04/2023
K&F CONCEPT Pro Photo Filters
These filters are of very good quality, but above all they are very practical and very easy to use, thanks in part to the frames and tabs they have. They are highly recommended.
18/04/2023
Good quality at a great price
This is a good kit if you need a filter system that includes ND and polarizer. Image quality is not degraded with the included filters. The filter holder is sturdy and easy to install.
18/04/2023
There are no faqs for this product.
Do You Know How Your K&F Concept Filters be Produced? | One-day Tour in Production Line
SKU 1877 Square Filter Holder System Pro Kit Mallory Davis Photography recomendar