100*150*2mm Soft GND16 Square Filter HD Optical Glass Waterproof ND Filter - X-PRO Series
Terms
Coupon Terms
Terms and Conditions:
Coupons are valid for a limited time only. Kentfaith reserves the right to modify or cancel coupons at any time.
You must purchase the qualifying items added to your Cart when the coupon is in effect for the discount to apply.
If you later modify or cancel the subscription or delivery date for the qualifying item, the discount will not apply.
The coupon applies only to qualifying items displaying the coupon offer.
If you buy more than one item from the same coupon, the maximum discount amount of the coupon will be equal to either the percentage discount off or the face value of the coupon on one eligible item. The coupon may only be used on www.kentfaith.com.
The promotion is limited to one coupon per customer.
If you return any of the items purchased with a coupon, the coupon discount or value may be subtracted from the return credit.
Buy 99$-9$, 199$-25$, 299$-39$, 599$-100$
Free shipping to eligible country
Buy KENTFAITH 100*150*2mm soft gnd16 square filter hd optical glass waterproof nd filter - x-pro series online, worldwide free shipping and 30 days return guarantee.

SKU.1893

SKU:

SKU.1893

109.99

https://www.kentfaith.com/SKU.1893_100-100-2mm-soft-gnd16-square-filter-hd-optical-glass-waterproof-nd-filter-x-pro-series
Buy 99$-9$, 199$-25$, 299$-39$, 599$-100$
Description
* Soft GND16 Square Filter is suitable for shooting large contrast between the sky and the ground. It can effectively balance the light ratio and contrast. Ideal for Landscape Photography.
* Using AGC optical glass with the double-sided 28-layer coating, anti-reflective Green Film can effectively reduce the surface reflection of the filter. Reduces glare caused by external reflections from long-exposure lenses, ensuring top-notch image quality.
* K&F Concept Pro Protective Frame won the iF DESIGN AWARD and Red Dot Design Award. The square filter frame can protect the lens from being accidentally dropped and not broken (falling from a height of 1.5 meters to a flat ground will not break, note: the frame cannot protect the lens from falling on a sharp convex surface)
* A PU leather storage bag is provided, and it is equipped with K&F Concept patented design drawstring, which is more convenient to protect and take.
* Package Includes 1*Soft GND16 Square Filter + 1*Protective Frame + 1*PU Filter Pouch.
Shipping
Free shipping to eligible country
Sale
Buy 99$-9$, 199$-25$, 299$-39$, 599$-100$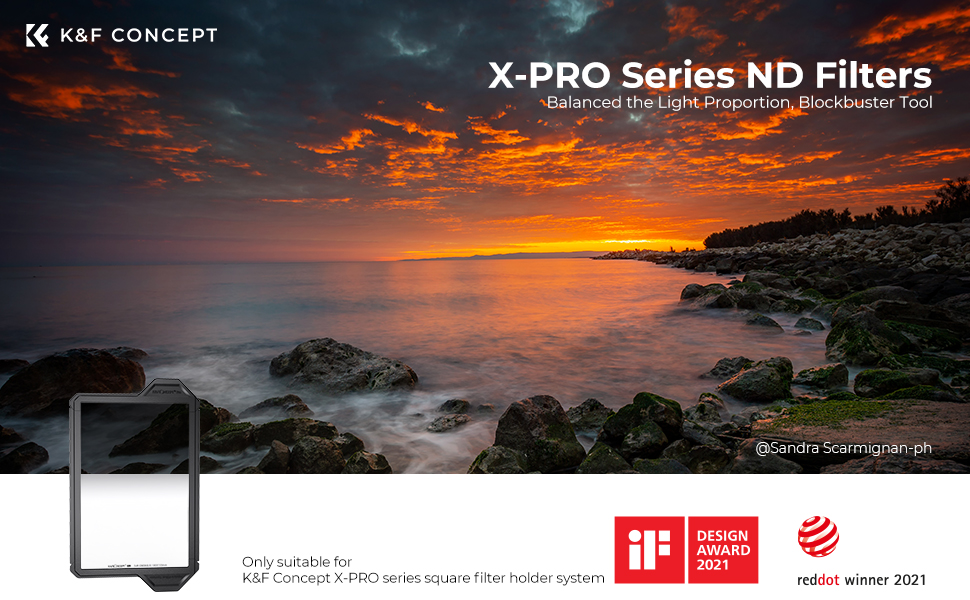 K&F Concept X-PRO Square Soft GND16 Filter (4 stops) with 28 Multi-Layer Coatings for Camera Lens
Material:Import AGC glass
Filter function : With 4 stops for light control, balancing the light between the ground and the sky.
Coatings: 28 Multi-layer Coatings
Fit Lens Size : ≤ 82mm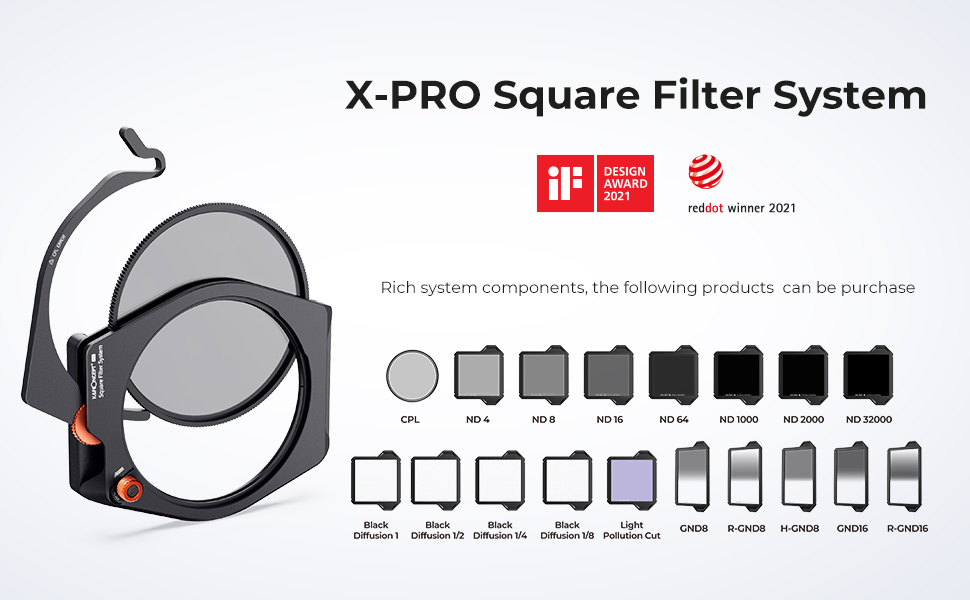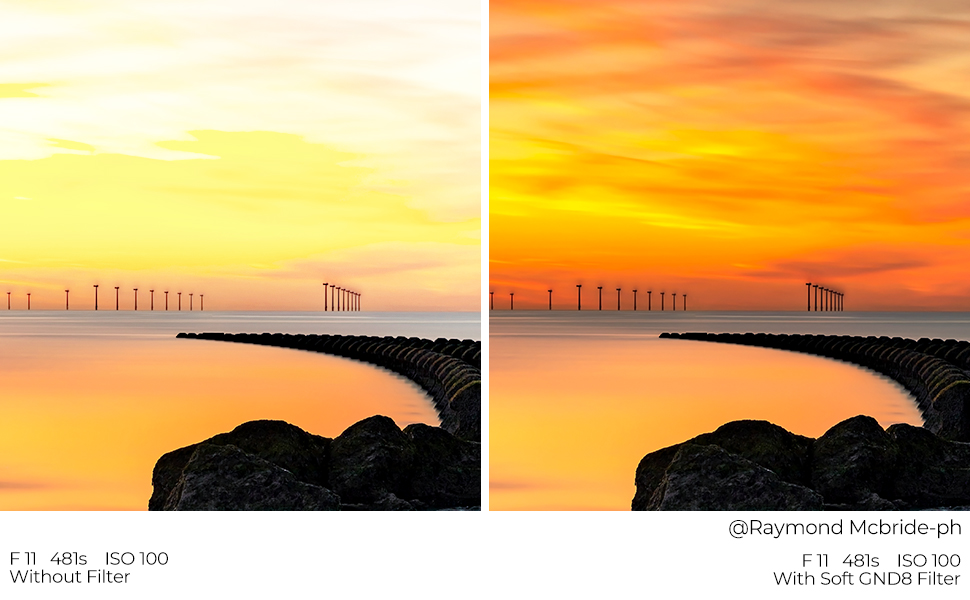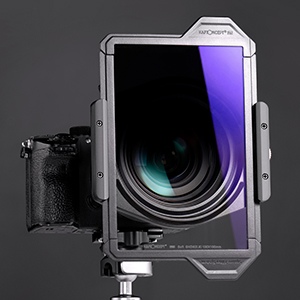 28 Multi-Layer Coated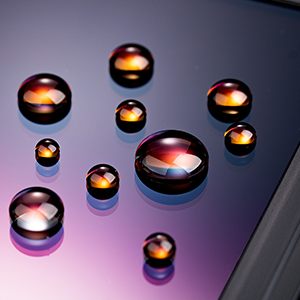 Waterproof & Scratch Resistant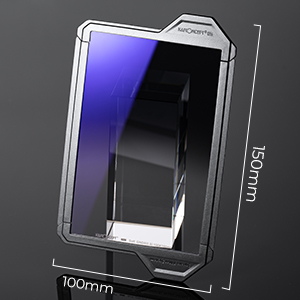 Import AGC Glass
All Reviews
Image

All Star

5 Star

4 Star

3 Star

2 Star

1 Star
Super Filter System in version 2 from K&F
After many reviews that I looked at on Youtube, I decided on the new K&F filter holder and have not regretted it so far. It is easy to use and makes a very high-quality impression. The use of the CPL filter is a great solution. Lever up, put it in and lever down again, done. Adjusting the wheel is also buttery smooth. In contrast to the first K&F filter holder, the filters, which now have a frame, can now be pushed in very easily. Not too easy and not too heavy either. A clear buy recommendation.
10/09/2022
Good filter and bracket set
Advantages: large, 92 mm polarizing filter, easy to rotate in the filter holder, filters have a plastic frame with a grip lip, practical filter bag, unfortunately only for the square filters, polarizing filters and holder, graduated filter too big. Cons : Filter doesn't seal light properly on holder, there is a 0.5mm gap, only 2 sliding filter slots, filter holder has some play and rattles a bit.
The ND 1000 has a magenta color cast that can be easily corrected in image processing. All in all, the advantages outweigh the disadvantages, I can only recommend it. At Rico Best "Filter Photographer" you can buy a plastic protection, "Filter Guard", there are different sizes, order the right one.
09/09/2022
super
the frames fit super on the 100 normal filter
05/09/2022
Good quality filter
A bit expensive but good quality, well built
01/09/2022
Top!!! Rectangular filter at an affordable price
I bought the rectangular filter set directly from K&F.
Since I have worked with screw filters in the past and had the problem with vignetting when screwing several filters on top of each other, I have wanted to buy a rectangular filter set for a long time.
Since the sets from NISI, Haida and other well-known manufacturers are very, very expensive, as a hobby photographer I was looking for a cheaper alternative.
When I saw several reviews on YouTube, I decided on the K&F set, which is half the price of Haida and CO.
I have absolutely no regrets about my decision.

The filter holder is very valuable and well thought out.
I particularly like how the polarizing filter is attached to the holder and how it can be adjusted using the small wheel.
The filters themselves are made of optical glass and show no color cast and are also well coated.
Another positive aspect is that the filters have a plastic frame with a tab.
This allows the filters to be inserted and removed without annoying fingerprints.
A bag is included to store and transport the holder and the filters in it.
Also included are various adapter rings for different filter thread diameters.
As a landscape hobby photographer, I no longer want to do without the advantages over screw-on filters.

I give a clear purchase recommendation for amateur photographers and professionals too!
I wasn't expecting such excellent quality for this price.
It's amazing what K&F delivers here.
28/08/2022
Super filter assembly or filter change
The system with the CPL filter assembly beats everything I have used so far. Putting on the bracket is also easy to do. The quality of the filters themselves leaves nothing to be desired. This is how filter photography is just fun!
25/08/2022
Great filter set!
I bought this filter set for landscape photography.

Before that I had been traveling with a screw set from another company. I was then able to screw that onto exactly 1 lens. (I got it to fit a 24-105).

Experience has shown that screw-on filters are only partially usable (in my opinion).
If you use an ND 8x filter, you can safely screw it onto the lens and work with it. However, as soon as it gets higher, the camera is quickly overwhelmed. Set a focus manually, e.g. is an impossibility with a permanently installed 1000x filter.

This set allows you to set up the camera in peace. To compose the picture, to put a focus. Set the polarizing filter. When everything is ready, you can easily add 64x or 1000x and take care of the exposure.

The whole set is incredibly easy to use. Each filter is in a frame, which in turn has special handles.

The set comes in a practical bag.

I don't really want to talk about the space requirements. The screw set is definitely more compact, but at this point handling is simply more important to me.
This set allows me to mount the filters without leaving greasy finger marks on the filter. That's worth more to me at this point.

What I particularly like about this concept is the fact that you can now buy gradient filters and the like afterwards and adapt the set the way you like it.
16/08/2022
Superb
Absolutely incredible. very happy
11/08/2022
Quality product.
This is really a very versatile and high quality system. While the quality is high while the pricing is very competitive compared to other systems. Whenever I have had to communicate with customer service they have always been exemplary.
06/08/2022
Very satisfied
Very easy to use system. The picture quality is really good as far as I can tell. The polarizing filter works very well. Thanks to the adapter, the filter can be used on any lens. Have never regretted the purchase.
19/06/2022
There are no faqs for this product.