49mm Black Mist 1 Filter Mist Cinematic Effect Filter Black Diffusion 1 Filter with 18 Multi-Layer Coatings Nano-K Series
Buy 99$-15$, 199$-30$, 299$-50$, 599$-120$(autumn sale Price)
To
United States
Expedited Shipping
3-5
business days
Buy now in the K&F Concept Black Mist Filter ► 30 Day No Reason Return ► 18 Multi-Layer Coatings ► Fast Shipping From US Free ► Nano K Series with Cleaning Cloth

KF01.2171V1

SKU:

KF01.2171V1

17.99

https://www.kentfaith.com/KF01.2171V1_49mm-1-black-diffusion-filter-optical-glass-filter-coating-with-three-pieces-of-vacuum-cleaning-clot
Buy 99$-15$, 199$-30$, 299$-50$, 599$-120$(autumn sale Price)
Description
* The black Diffusion 1 filter can soften the wrinkles, spots, pores, etc. of the human skin, and the more delicate, plump, beautiful and hazy movie effect can be better realized. Among them, 1 of the soft focus effect is stronger, and the picture is more hazy. Obviously, if the contrast between light and shadow is large, or the environment with large contrast between light and shadow is recommended to use;
* Top optical glass, double-sided 18-layer anti-reflection coating, which can effectively reduce the reflection of the filter surface and avoid ghosting and other problems
* The surface of the frame is designed with a CNC trapezoidal pattern to ensure that consumers can increase friction in a large area when rotating, and install/remove lenses and other accessories anytime and anywhere
* The frame is made of aviation-grade aluminum, and the thickness of the frame is only 3.3mm. The design of the thin frame ensures that consumers and the wide-angle end will not have vignetting.
* The surface of the lens is coated with "mildewproof" and "waterproof". Even if it is stained with water droplets or oil, it can be easily removed. Three vacuum microfiber cleaning cloths are included to ensure that the coating of optical instruments such as lenses/filters will not be damaged, and dust will not fall off.
Shipping
To
United States
Expedited Shipping
3-5
business days
Sale
Buy 99$-15$, 199$-30$, 299$-50$, 599$-120$(autumn sale Price)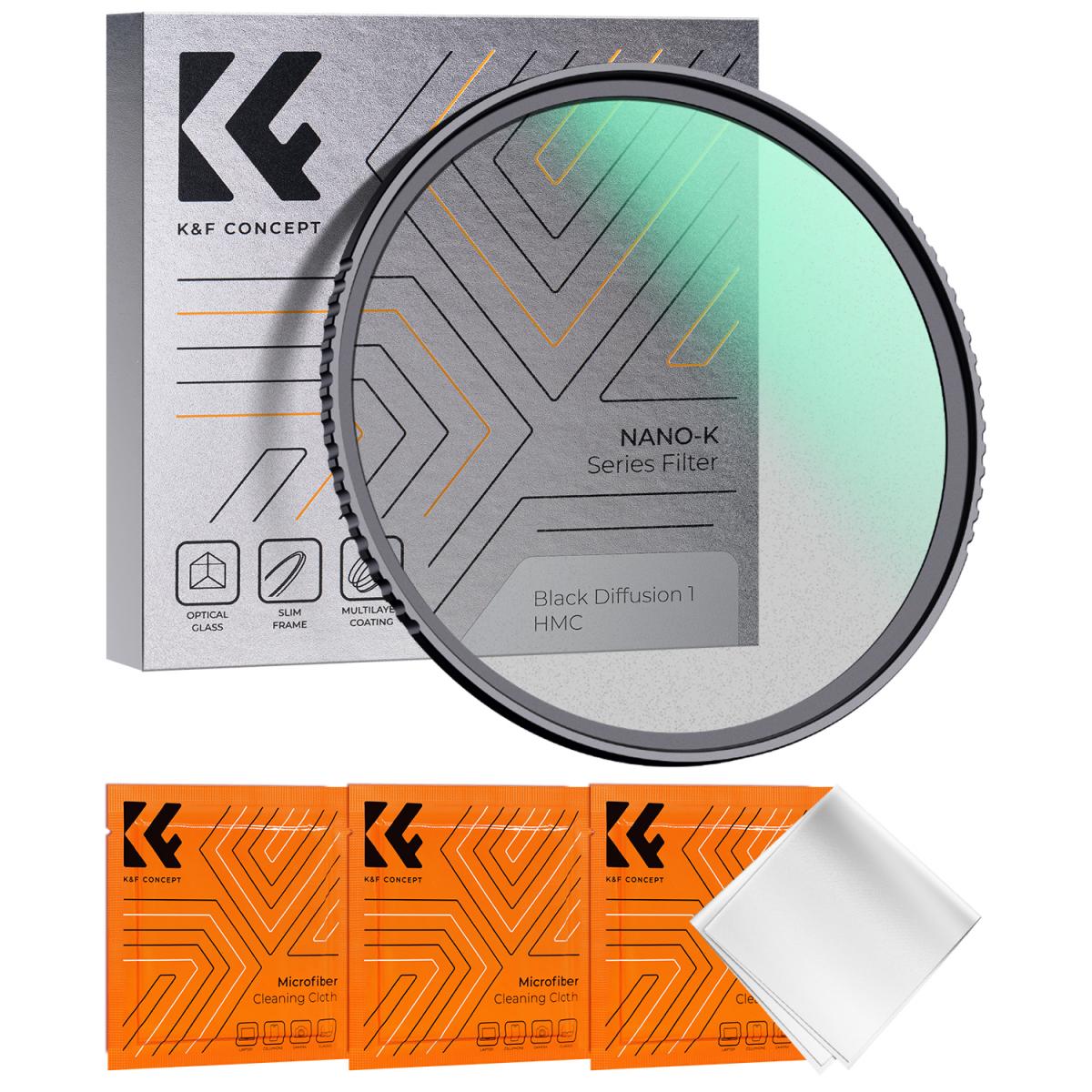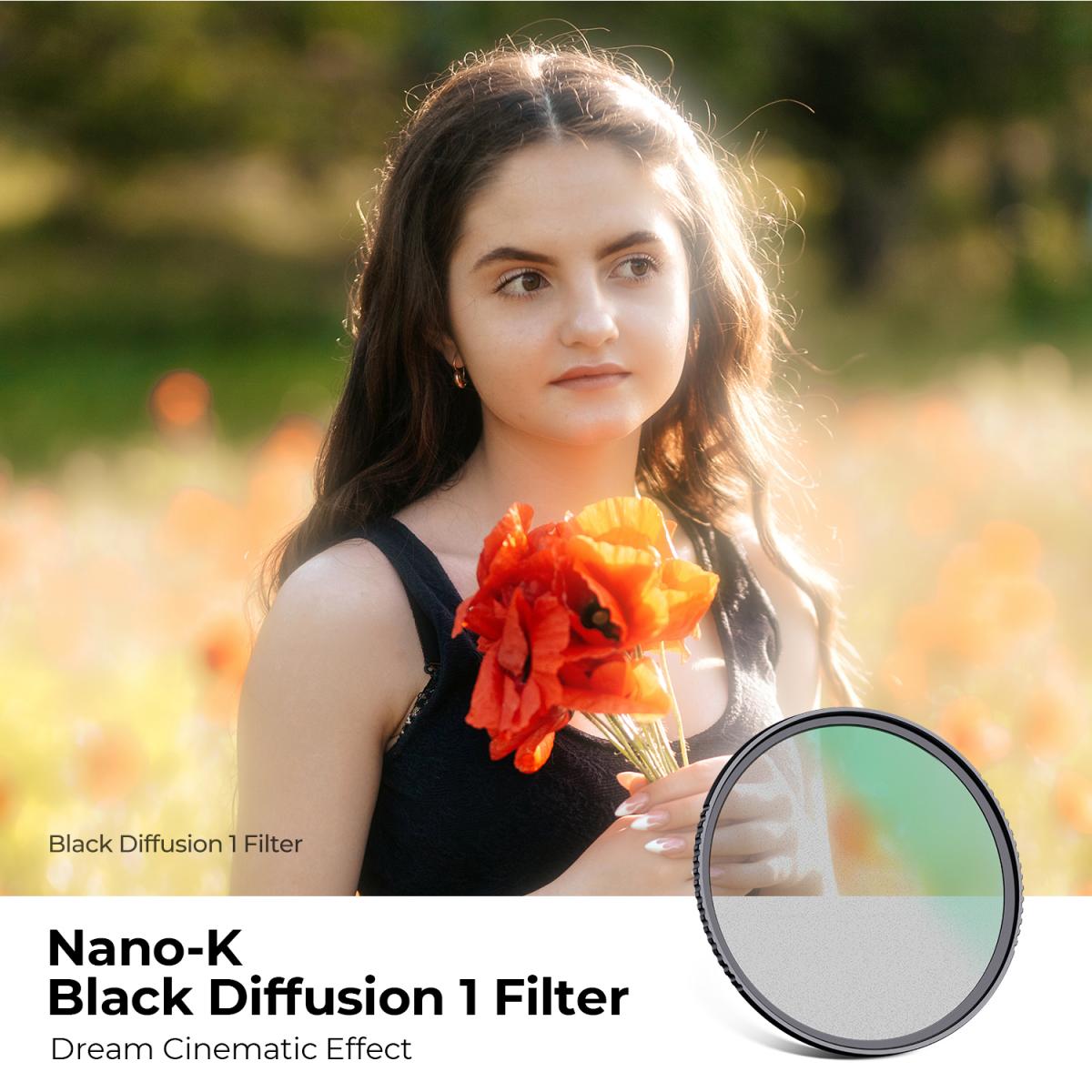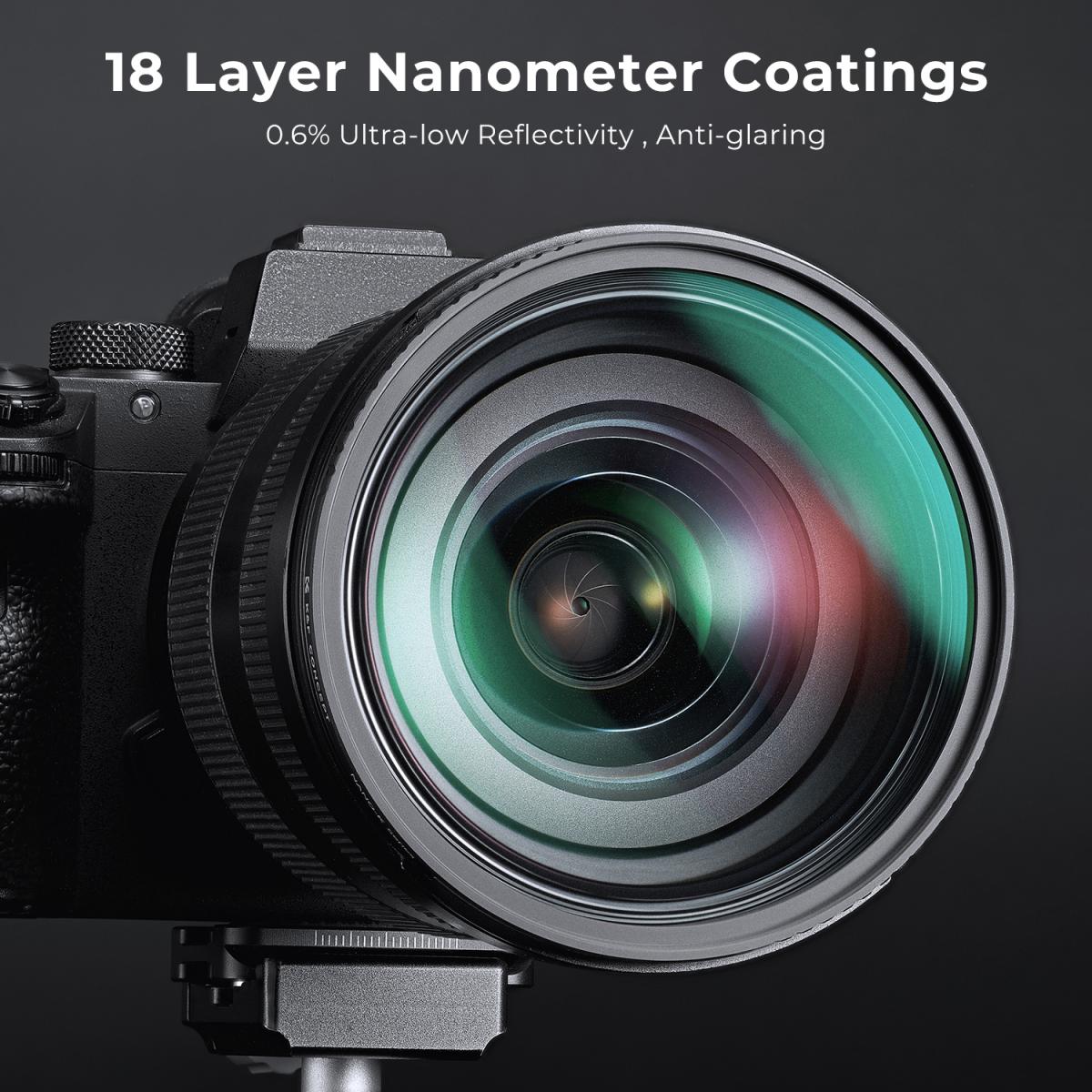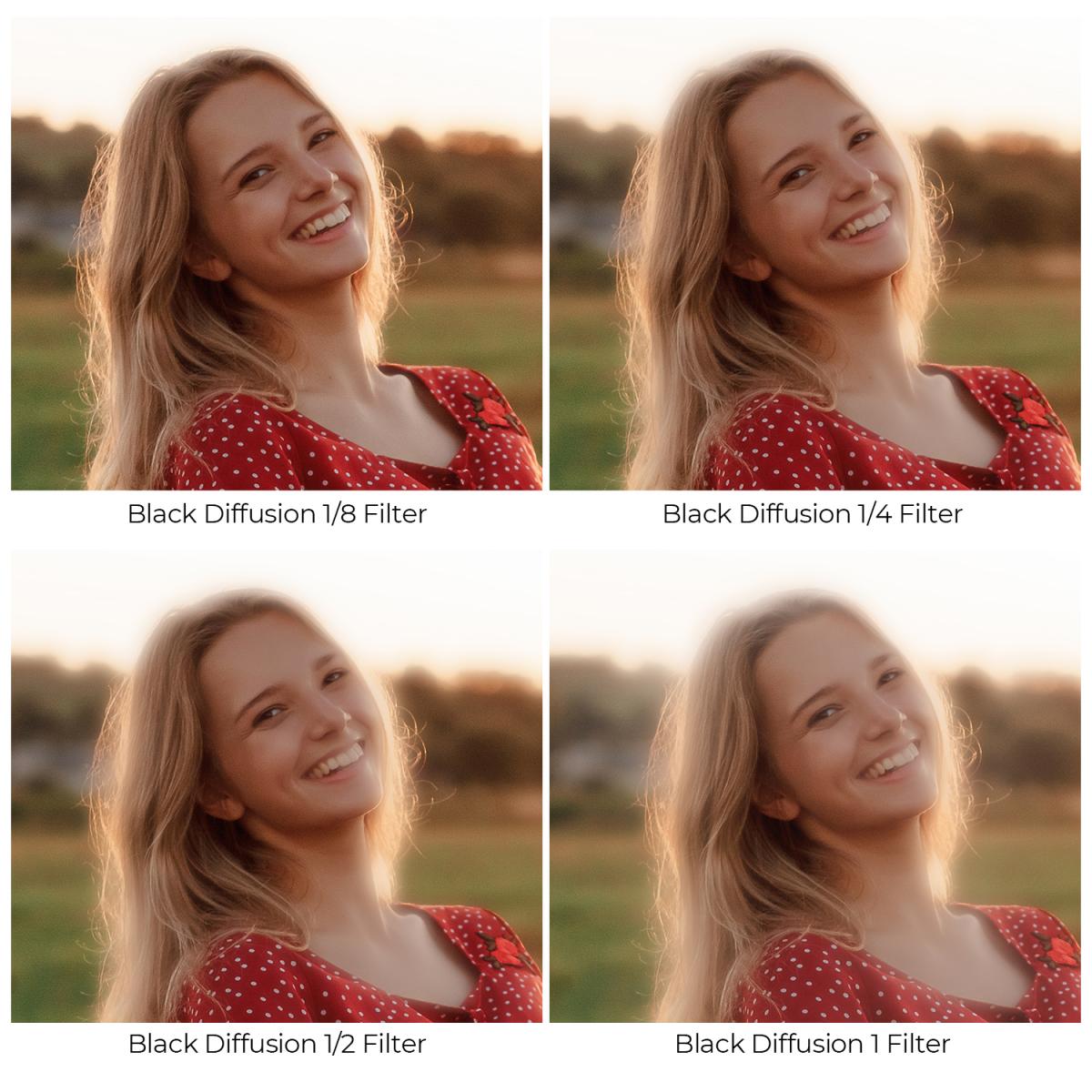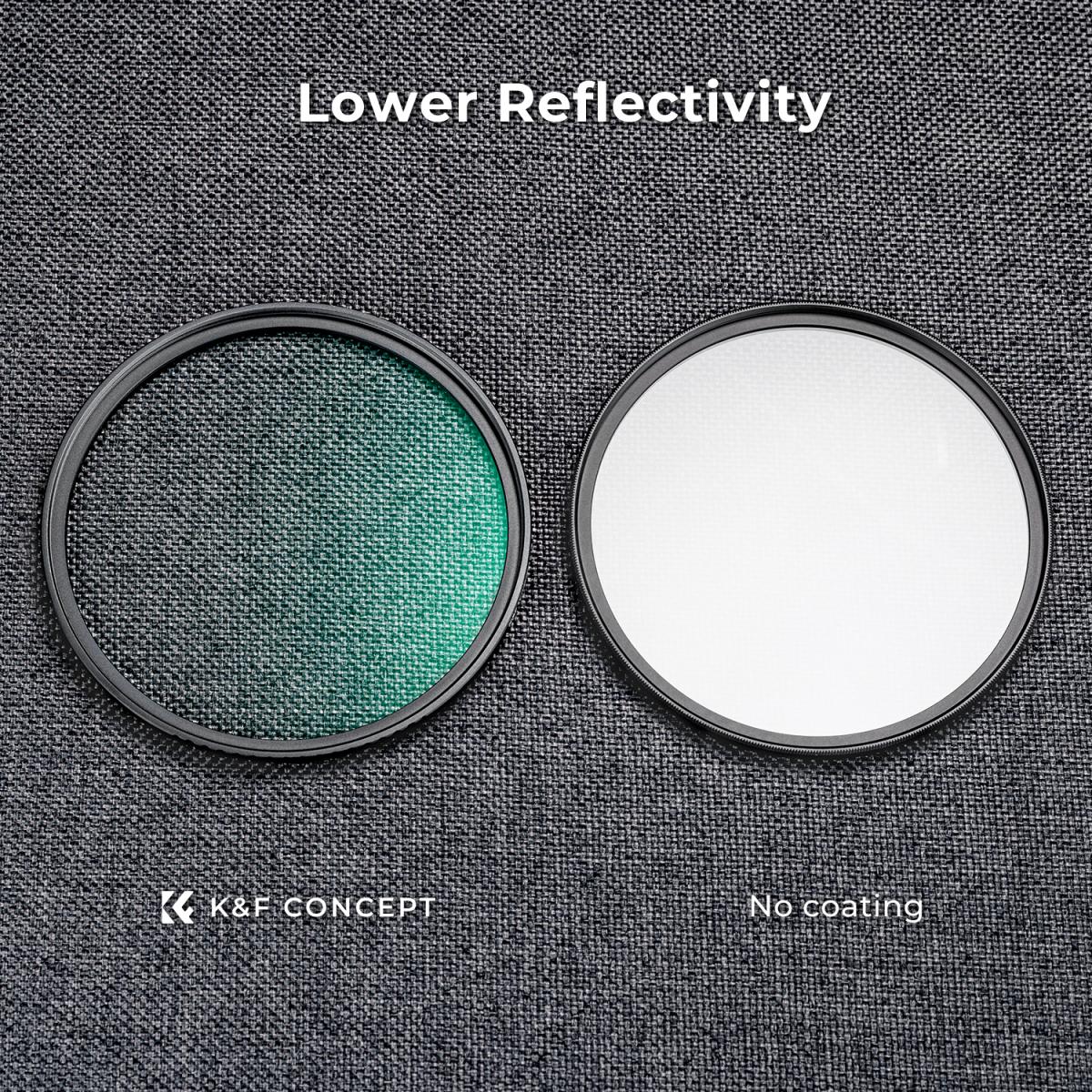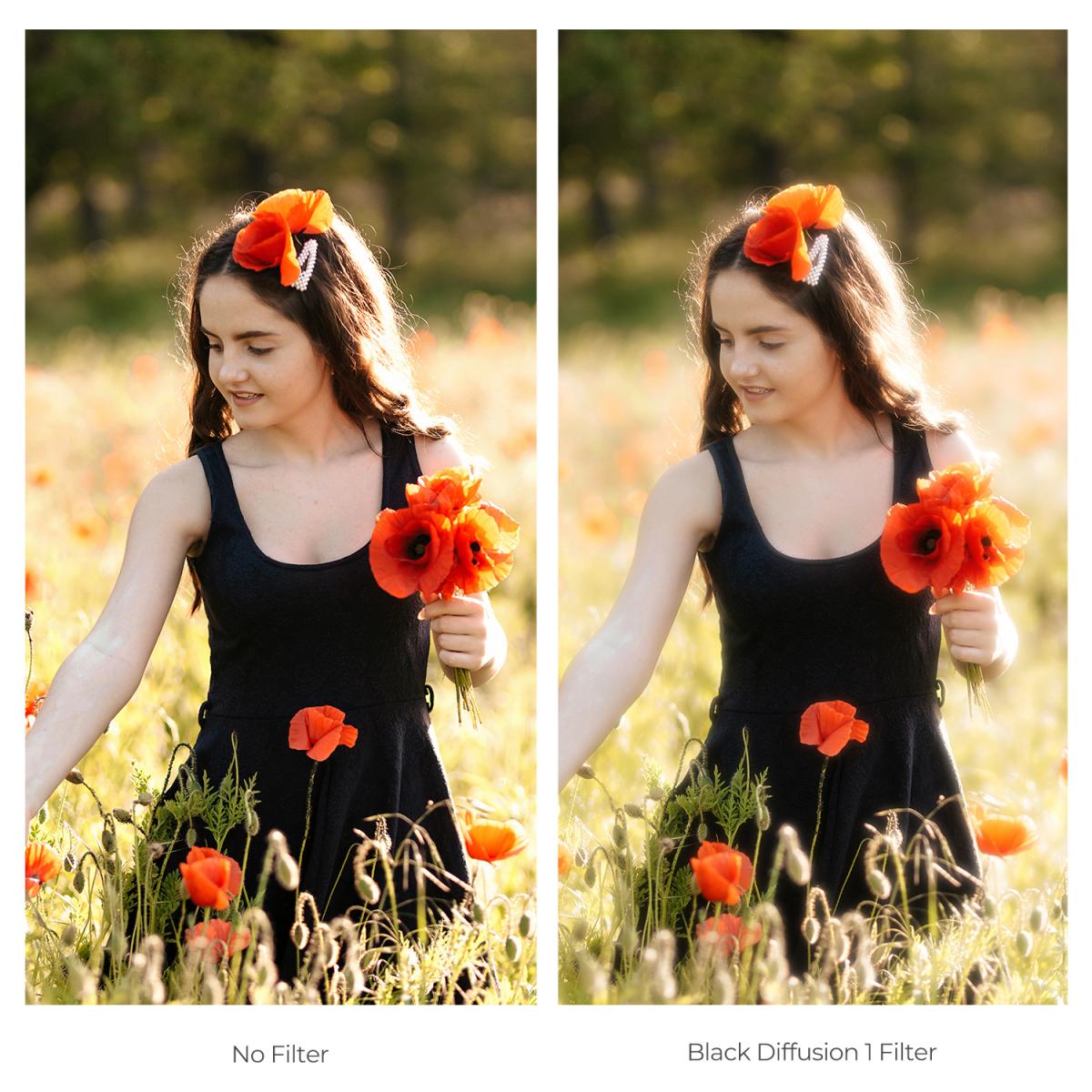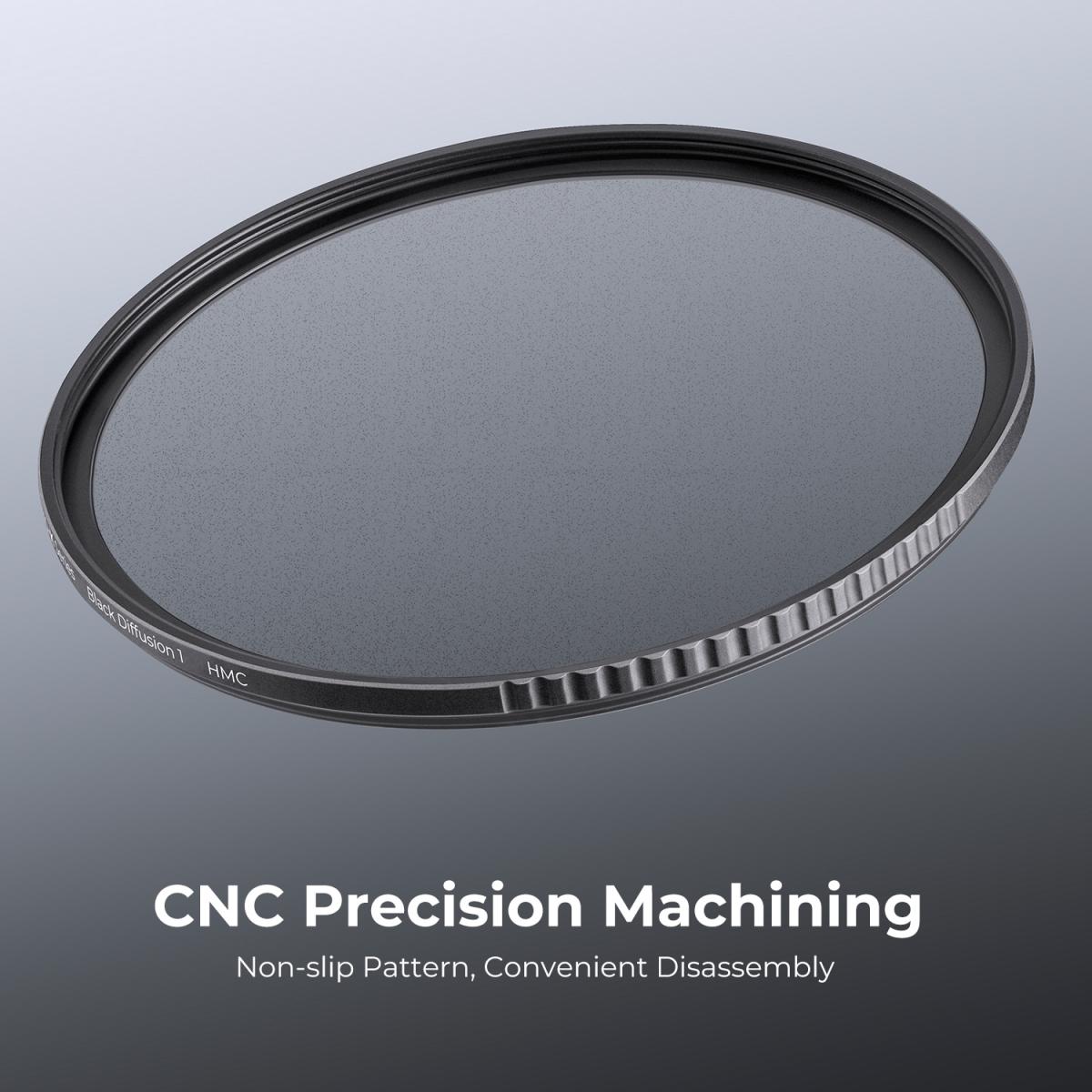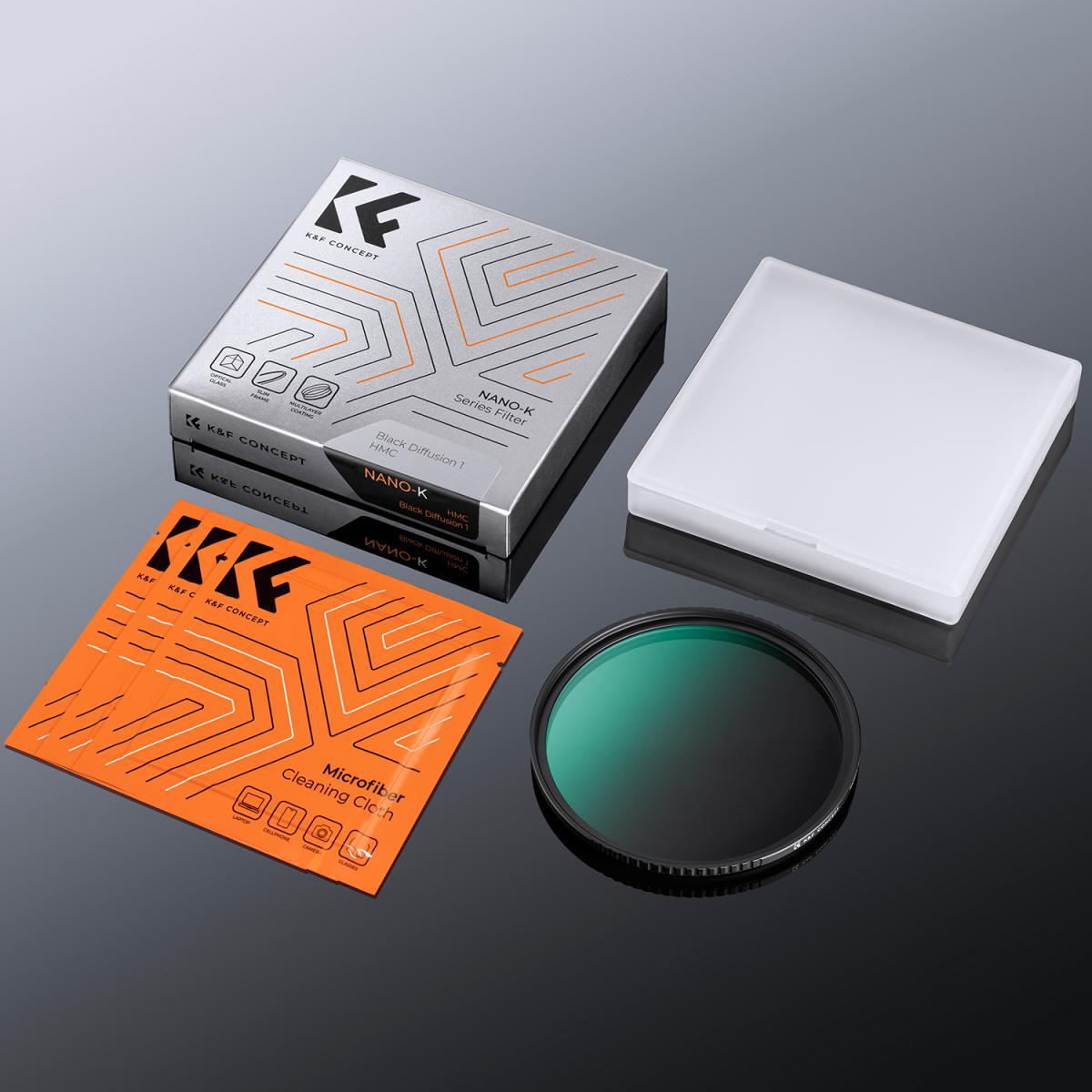 All Reviews
Image

All Star

5 Star

4 Star

3 Star

2 Star

1 Star
Buena compra.
El filtro funciona perfecto , gracias!
01/09/2023
really nice creative filter.
I like this creative filter. if you want to get more dreamy photos this is the lens filter for you.

This is glass with a metal/ aluminum housing it threads on just like any other filter. no issues cross-threading, it goes on easily. and has 2 sections that help give you extra grip but its not knurled its just indents to help out gripping the sides.

For the longest time I always thought the sharper the photo the better the image. After shooting with the filter and seeing the more dream like photos, it started to show me that sharpness isn't the only thing that is needed in photos but this will soften up the light coming in, by reflecting the light hitting the flakes that are in the lens. This filter will also soften up facial features for a more appealing portrait shoot.

This filter isn't for anyone but if you want to take more softer pictures and play around with some other options this is great for you and affordable. This is the 1/4 mist filter so this is on the weaker side. K&F has the 1/8, 1/4, 1/2, and 1/1 the bigger the decimal the more the effect so this is the perfect amount to test out if you like it and go from there.

The lens does have treatments on the lens. as you can see in the image it is shifting the light to green in the reflection so at has some good coatings on it. it is water repellent and scratch resistant but if using this lens filter with the sun shining right into the lens, I do recommend to use a lens hood or the whole Image would be washed out. I have this issue on all my lens filter so it's not something just specific to this one.

Final thoughts
I like this filter it's nice, it changed up some of the old ways of shooting photos and showed me there are other ways to take photo. I trust K&F, I have lots of there other lens filters they have a great price and amazing quality. I like to same as much money as I can and still get great quality. I do recommend this to anyone who's wanting to change up their photography. This is a nice extra kit to have.
09/05/2023
Good handling, harmonious light effect and still a sharp photo
This filter is very well made, the glass is beautifully clear, the thread runs very smoothly and the grooves on the frame make it easy to grip.

The effect is clearly visible. The photos look harmoniously smooth, but remain well sharp. Colors are not changed. The images are somewhat "hardened" without being blurred.

For storage, the filter is stored in a simple plastic box with foam. It's nothing special, but it's well protected. Three more cleaning cloths are included in the box contents.

Overall, this is a very good product and the price is right. Everyone has to decide for themselves whether this filter is necessary. It is definitely an asset and the quality is top notch. That is why we would be happy to give you the full number of stars.
09/05/2023
good filter with subtle effect
The &F Concept Nano-K Series Black-Mist 1/4 filter arrived quickly.
It is always well stored in an appropriate case.
Three separately packaged wipes are also included.
The workmanship looks reasonable.

The filter fits and is easy to install.

The effect is subtle but visible and enhances one or the other image.

I'm satisfied.
09/05/2023
Nice Special Effect
A very nice filter for adding that dreamy effect. It softens the image and is very helpful on reducing wrinkles when taking portraits. I intend on using this filter for landscapes as well as portraits. The filter is solid with the rim made of metal and easily screws onto your lens. This filter comes in a hard plastic case and included were three microfiber clothes individually sealed in plastic. I have other K&F filters and have never been disappointed.
09/05/2023
Cool effect black mist filter!
I reviewed this product in January of 2023 on a 24-70mm Nikon f/2.8 S lens, mounted on a Nikon Z9. For my setup, I used the 82mm version to properly fit on my lens however, I would expect other sizes to perform in a similar manner. The filter frame is aluminum and is low profile measuring only 3.3mm. I found the filter to thread on and off easily and there was no binding while I was using it.

I've uploaded images of the unboxing to show what you should expect to receive when you order this product. Specifically you're getting the filter and a few soft cleaning cloths which are always useful. During my review, I used the filter primarily to shoot still but did do a little video work but I've not uploaded that here.

So what does it do? This mist filters adds a nice softening effect and flare from smaller light sources creating some cool effects adding some character to your images. This is most pronounced at night but the effect persists even in conditions closer to day light. The image of my cell phone was shot under studio lighting that was roughly daylight balanced while the other three examples were shot in lower light conditions. For the split screen shots, the non-filtered images are on the left, and the images that have the filter are on the right. These are straight out of camera with no edits as raw files in Nikon's NX Studio software with shooting conditions in the upper right of each frame.

I really enjoyed using this filter to push a little style and character into my images and plan to use it in the future for portrait work as well as some creative shots. I wasn't sure what to expect initially but really enjoyed what was coming out of the camera. I know the bloom effect isn't for everyone so I made sure to capture that so you'd know what you're getting with this product.

I'm making it a permanent part of my kit and strongly recommend it if you're looking for that softer look with flare in your images or videos.
08/05/2023
Adds a little something extra
This black pro mist filter at that little something extra to your video, work for a more professional and cinematic look
08/05/2023
Price/performance
K&F Concept Nano-K series Black-Mist 1/4 filter 67mm

The filter makes a good impression of quality. The effect is gentle and it gives the images a creative look. I tested the filter with the Tamron 28 -75 2.8 G2 and am satisfied with the results. The model's face is slightly blurred and saves time in post-processing.

Price - performance and image results are good.
08/05/2023
Good filters can be inexpensive after all
Lenses of modern digital cameras are increasingly being trimmed for sharpness and imaging performance, which is of course good on the one hand, but in turn also brings with it a dilemma, namely that subjects often appear harsh and contrasting and images, somehow lack a certain charm.
To defuse this modern "look" a bit, to make motifs a bit softer, highlights diffuse and a bit softer, that's what effect filters like the Nano-K Black Diffusion from K&F Concept are for and are particularly popular with cinegraphs.
But photographers also benefit from such filters, as portraits, for example, get a pleasant, somewhat dreamy look without losing too much sharpness.
The diffusion effect is best when a light source, such as a window or lamp, is in the field of view.

In the beginning, you will have to experiment a bit to find the optimal filter strength for the desired look.
In my opinion, the K&F Nano-K Black Diffusion ¼, which I tried out, is ideal for gaining initial experience, as the filter strength of ¼ already makes the diffusion effect very effective, but still maintains sufficient sharpness and contrast.

Both haptically and qualitatively, there is nothing wrong with the K&F Black Diffusion. The filter is very well made and has a flat profile to avoid vignetting. The thread is cleanly worked and runs smoothly.
I couldn't notice any noticeable color shifts or vignetting.

Tip: I always buy filters according to the largest lens diameter in my inventory and adjust the filter, using step-up rings, to the lenses on which I want to use the filter right now.
This has the advantage that you only need to buy filters once and even though large filters are of course a bit more expensive, like small ones, it's worth the bottom line, as step-up rings don't cost much. It may also be worthwhile to buy a complete set of such adapter rings, with different diameters.
07/05/2023
Lovely soft glowey effect.
The K&F Concept 72mm Black Diffusion 1/4 Filter Mist Cinematic Effect Filter with 18 Multi-Layer Coatings for Video/Vlog/Portrait Photography (K-Series)

This is a 1/4 stop black diffusion filter that lowers contrast and makes highlights glow. It's not quite a soft focus filter, it does give the overall image a softer, dreamier and glowey effect. K&F filters are very well made and very well engineered. I have been using several of their filters recently and I rate them among some of the best in the business. These black diffusion effects are pleasing and subtle at least with the 1/4 and 1/8 stop filters. The effect gets more extreme with the 1/2 and 1 stop models. These are great for wedding, glamor and portraits, or anything you want to have a soft diffused glow to the image. Equally effective for video and photos. A fun effect to play with for added drama and vibe. Works best with scenes with lots of background highlights, or very backlit scenes. Modern lenses and sensors are so sharp that sometimes you just want a softer vibe, this is a good tool in the tool box for an instant dreamy and dramatic quality.
07/05/2023
There are no faqs for this product.