GND8 Lens Filter 100*150mm Soft 3 f-stop Square Graduated Neutral Density Filter Multi Coated with Holder Bag
K&F Summer Sale Extra 10% OFF
To

United States

Expedited Free Shipping

3-5

business days
Brand:

K&F Concept

Free Shipping. 30 Day No Reason Return. K&F Concept square GND8 filter features nano-coating layer technology and ensures the high sharpness of image. Holder bag included.

KF01.1147

SKU:

KF01.1147

99.99

https://www.kentfaith.com/KF01.1147_soft-graduated-neutral-density-gnd8-3-f-stop-filter-100-150mm
Description
• Graduated ND8(0.9) 3 stops filter made of Germany top optical galss,increased optical clarity and color fidelity.
• K&F neutral density adopts exclusive research and development gradual coating, the light from ultra violet to near-infrared light can pass through evenly.
• Nano coating layer technology,waterproof, scratch-resistant, anti-reflective green coating, effectively prevent from oil, fingerprint, scratch, protect valued lens.
• Double sides optical grinding and polishing to make sure the optical high parallelism and smooth to ensure the high sharpness of image.
• Reduce Exposure in Selective Area (the light is big different between the ground and sky),It could fit to Lee Filter Holder and Cokin's Z Series Filter holder.
Frequently Bought Together
Soft Graduated Neutral Density
GND8 3 f-stop Filter 100*150mm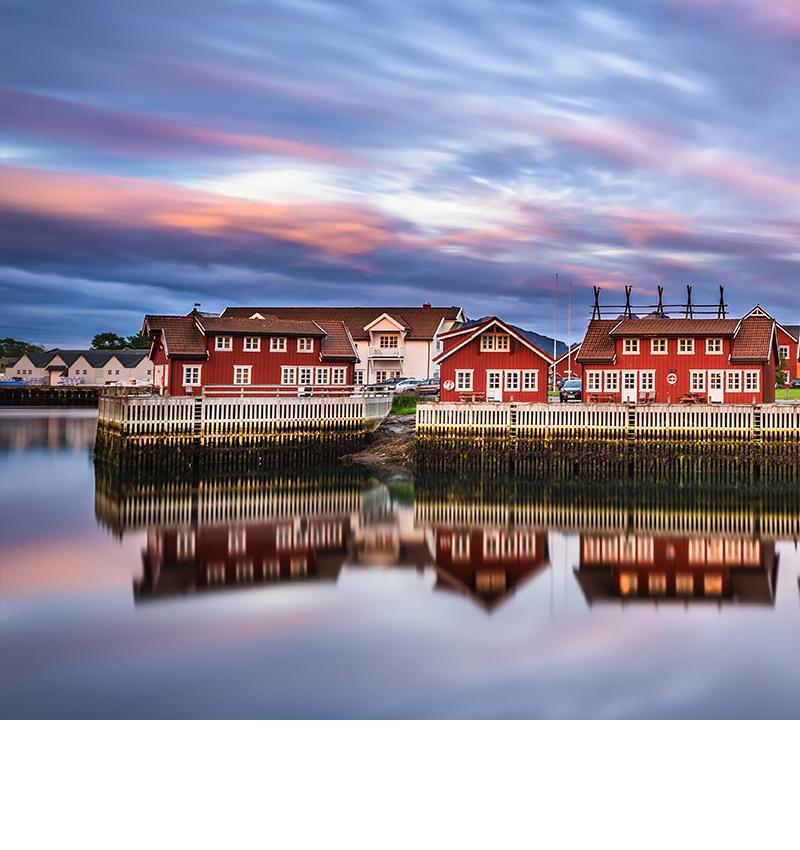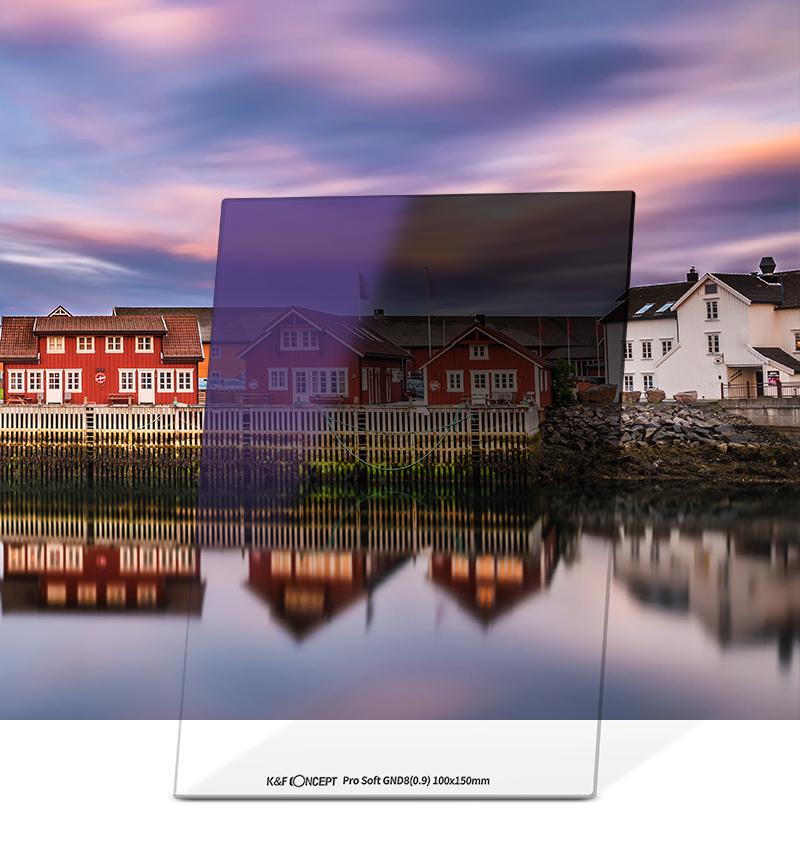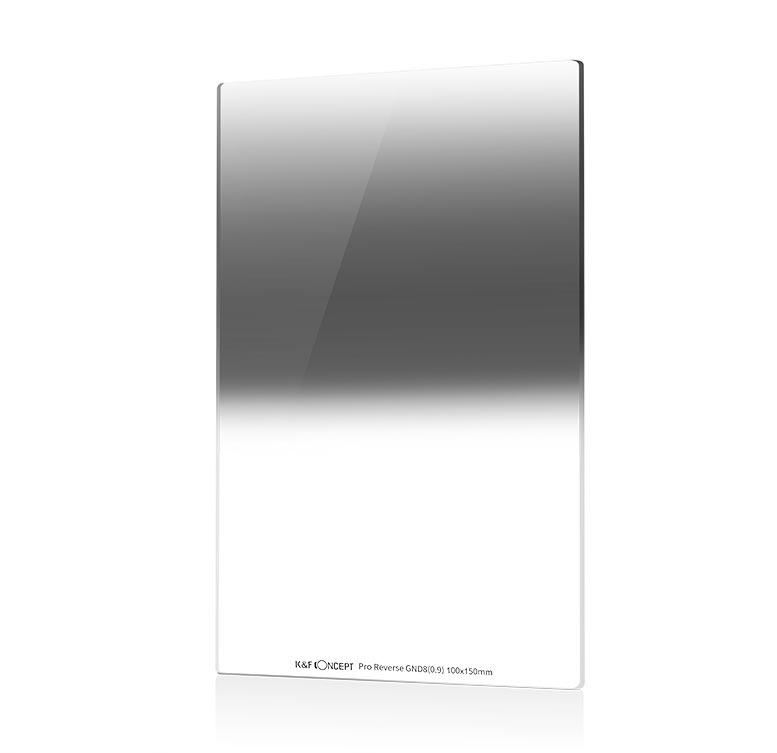 Feature
Soft Graduated Neutral Density GND8 3 f-stop Filter
and is made with premium Germany Optics glass.

Optical glass

Multi-layer coating

No
vignetting

Low reflectivity

Waterproof
and antifouling

High light
transmittance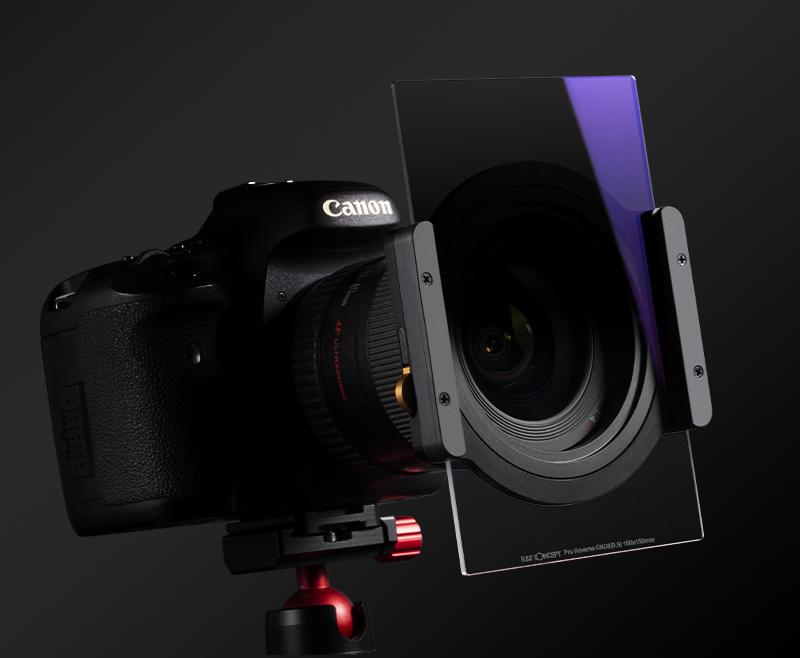 Double-sided Anti-reflective Coating
By double-sided multi-layer anti-reflective coating, the reflected light can
be reduced to below 0.4% to eliminate the influence on imaging.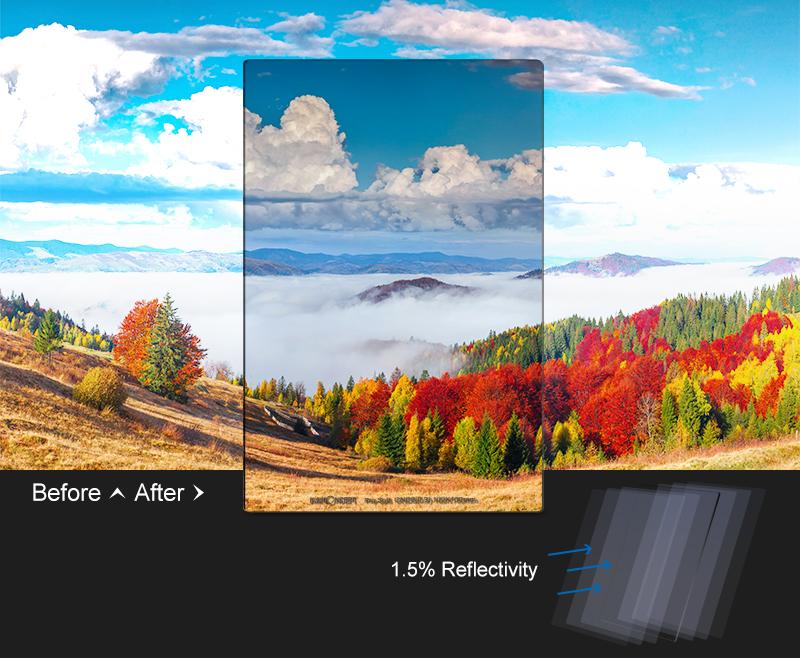 Multi-layer Coating Low Reflectivity
Reduce glare caused by diffuse reflection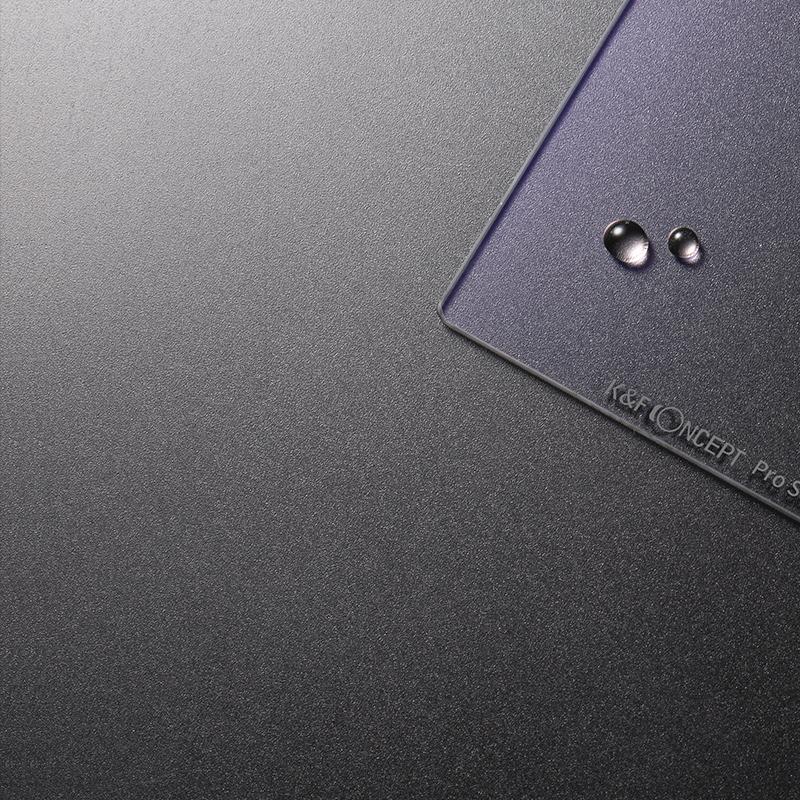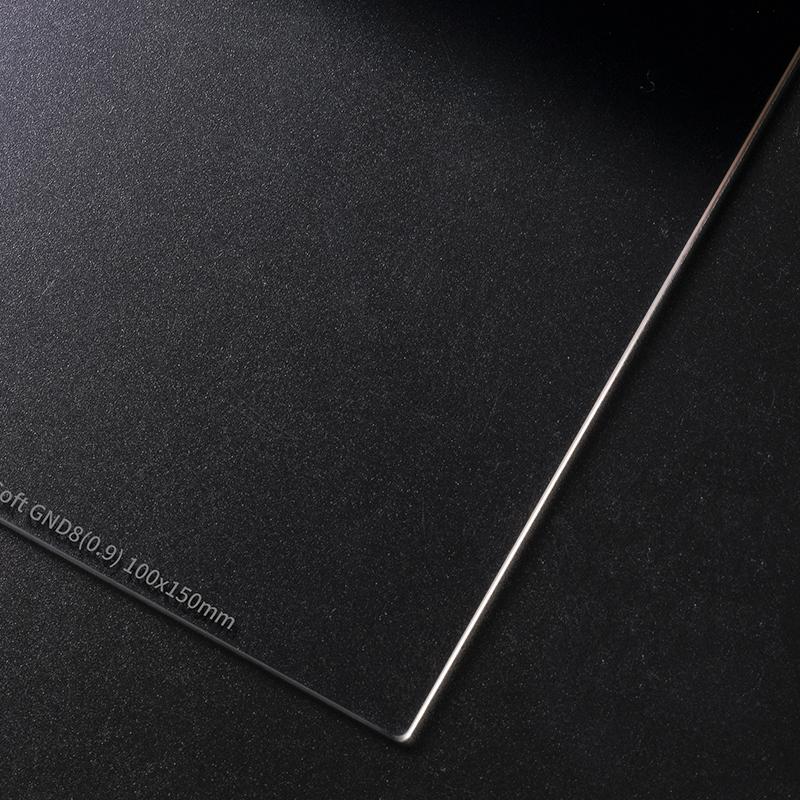 Nanometer Coating
Waterproof,Oil Resistant,Scratch Resistant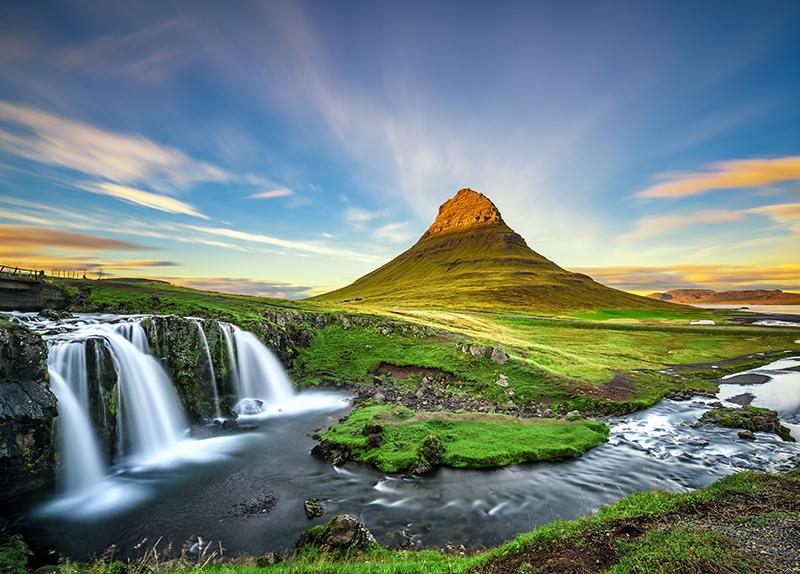 With GND8 Filter
Fix the exposure transition to render the perfect photo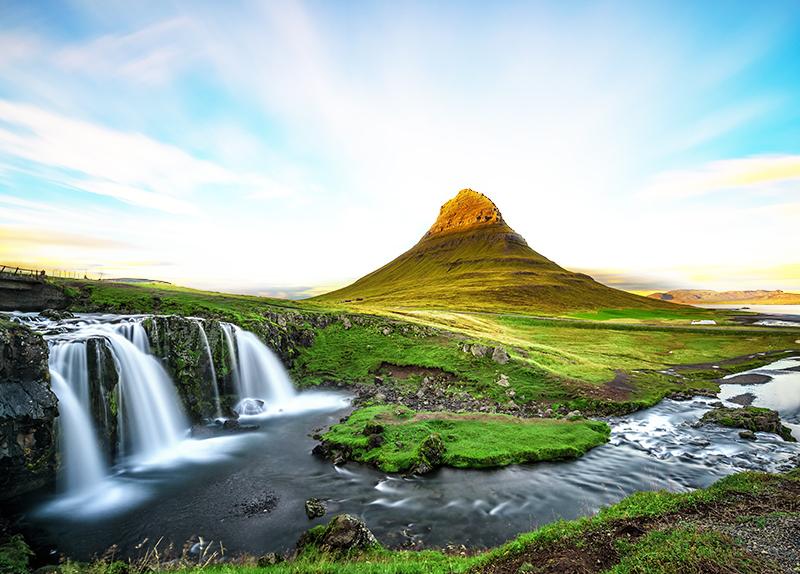 Without GND8 Filter
Sky transition exposure photo is flawed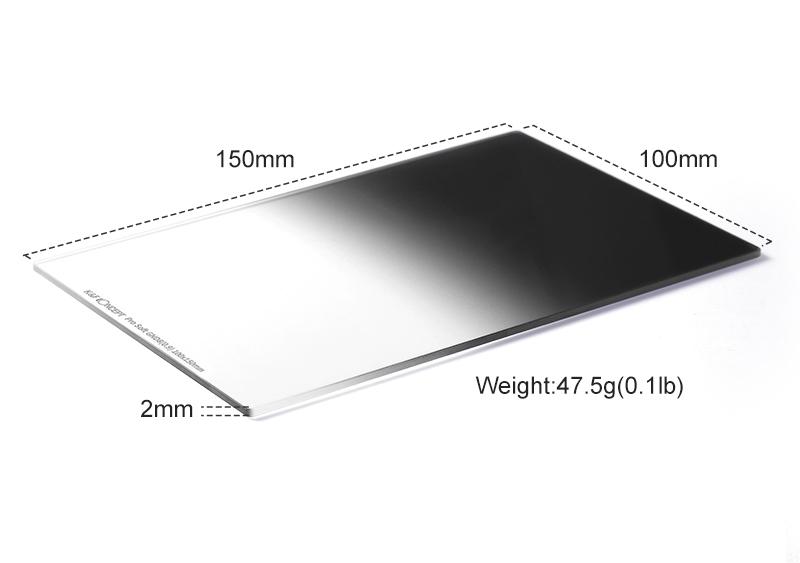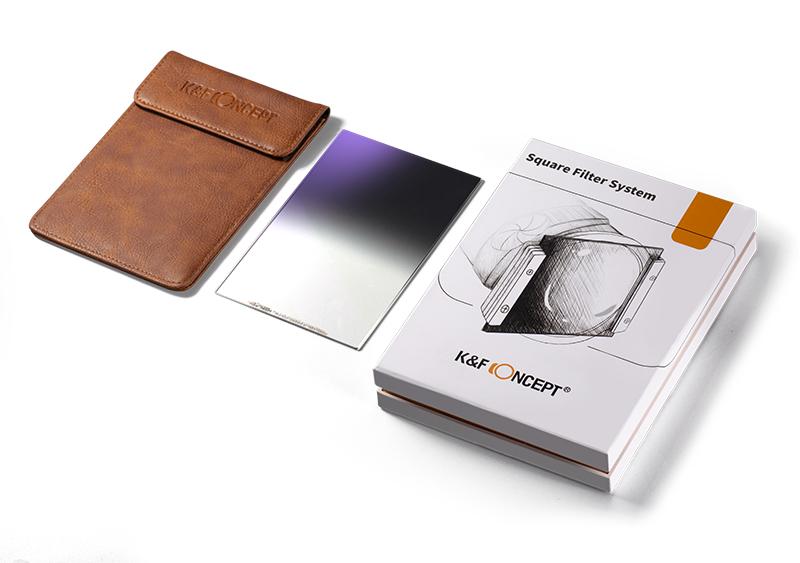 Perfect for shooting outdoors in direct sunlight
I purchased this grad filter for shooting cars in direct sunlight. I got exactly the effect I was looking for. The car properly exposed with the sky not blown out. This filter is of high quality glass and the mount system is well designed without being overly complex.
12/03/2021
Filter for high dynamic range
This filter is super high quality, I used it both for video and photo. For video I used it to expose the sky and the foreground. Especially if you own a cheap dslr this filter will make it look like you have a cinema camera. Highly recommend it.
05/08/2020
As a Landscape photographer i use Graduated filters in most of my shoots its very rare that I don't used one. After using L*% resin filters for a number of years i thought i would give something different a go. The K&F filters are quality glass and after using these i have found that the overall image quality compared with my old filters seems much better with than resin filters. Resin filters create extra noise in the image these K&F filters create a lot less
The Soft Graduated Filter is great to use at sunrise or sunset when you need to balance the dark foreground with the bright sky. It is also great if you wish to add a little more drama to the scene in the middle of the day by using it to darken the sky.

Great Filters well worth the money
12/10/2019
These images belong to K&F Concept end users.
There are no faqs for this product.
Filter
Size
100*150mm
Transmittance
∕
Multi-Coating
√
Antireflection
√
Waterproof
√
scratch-resistant
√
HD
√
Filter Material
Optical glass
Pattern
Filter Thickness
2.0mm
Shape
Square
Ring Material
Optical glass
Comparison of similar products
Rating

4 reviews.

3 reviews.

3 reviews.

144 reviews.

13 reviews.

19 reviews.
Price

$119.99

$99.99

$69.99

$59.99

$129.99

$99.99

$17.99

$62.99

$52.99

$7.99
Model
KF01.1147
KF01.1483
SKU.1600
SKU0124
KF01.1145
KF01.K77

Size

100*150mm
52mm
100*100mm
77mm

Transmittance

∕
∕
0.125
0.94

Multi-Coating

√
√
√

Antireflection

√
√

Waterproof

√
√

scratch-resistant

√
√

HD

√
√

Filter Material

Optical glass
Optical glass
Optical glass
Optical glass

Filter Thickness

2.0mm
7.0mm
2.0mm
3.3mm

Ring Material

Optical glass
Aviation aluminum alloy
Optical glass
Aviation aluminum alloy