82mm Fader ND2-ND32 ND Filter Neutral Density Variable Filter for Camera Lens No X Spot
To

United States

Expedited Shipping

3-5

business days
Brand:

K&F Concept

Free Shipping. 30 Day No Reason Return. K&F Concept ND filter made of top optical glass. No X Spot. Waterproof, scratch-resistant. Valued lens well protected. Sturdy frame.

KF01.1064

SKU:

KF01.1064

66.99

https://www.kentfaith.com/KF01.1064_82mm-nd2-nd32-variable-nd-filter-18-layer-multi-coated-glass
Features
• 【Material】 XV37 ND Filter: Made by Completed Professional Optical Glasses instead of Optical Resin. filter reduces the intake of light without affecting the overall color balance.
• 【No "X" cross on images】Say goodbye to the "X" cross on images, K&F utilize cutting edge technology you're going to say goodbye to this common issue with wide angle lenses and variable ND filters.
• 【NANOTEC】Our optical engineers developed new Nano coating layer technology, Waterproof, scratch-resistant, anti-reflective green coating, effectively prevent from oil, fingerprint, scratch, protect valued lens.
• 【Professional Design】Ultra slim rim design preventing wide angle vignetting. Extra tough aviation aluminum frame ensuring durability and jamming prevention.
• 【NOTE】This Filter kit is compatible with all 82mm lenses. Please verify your camera's lens thread size(usually marked somewhere on the lens barrel or printed underneath the lens cap) before ordering. The number is always preceded by a "ø" (diameter) symbol.
Frequently Bought Together
ND FILTER
Reduces the amount of light entering the lens, thus decreasing camera shutter speed. Useful for situations where motion blur needs to be created (rivers, waterfalls, moving people) or large apertures must be used with flash to avoid overexposure.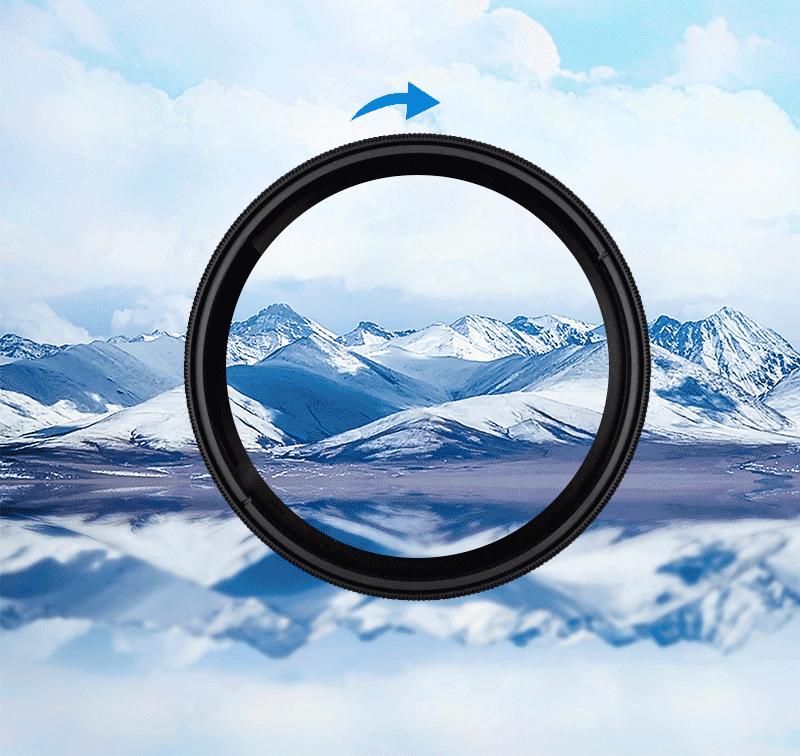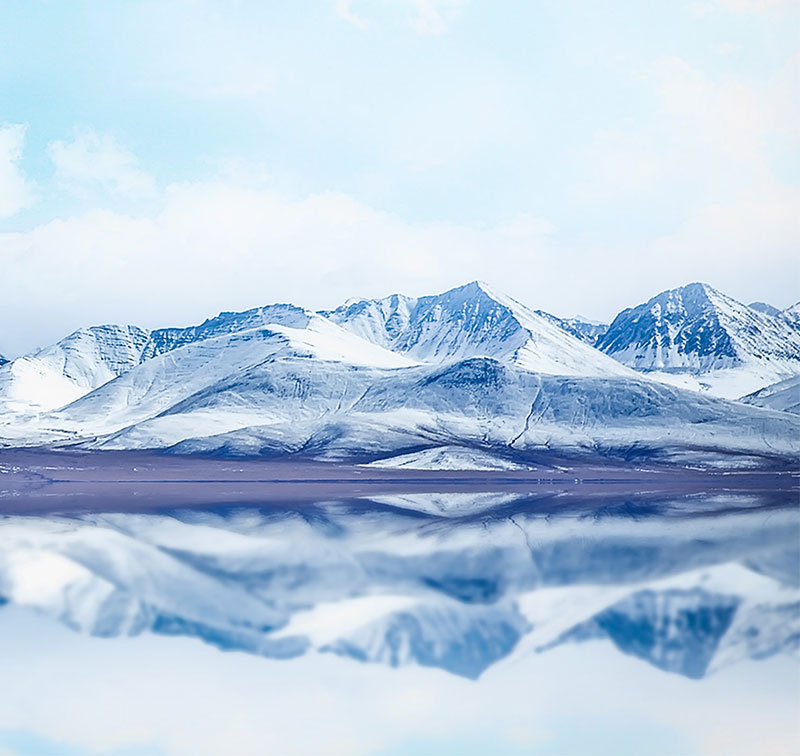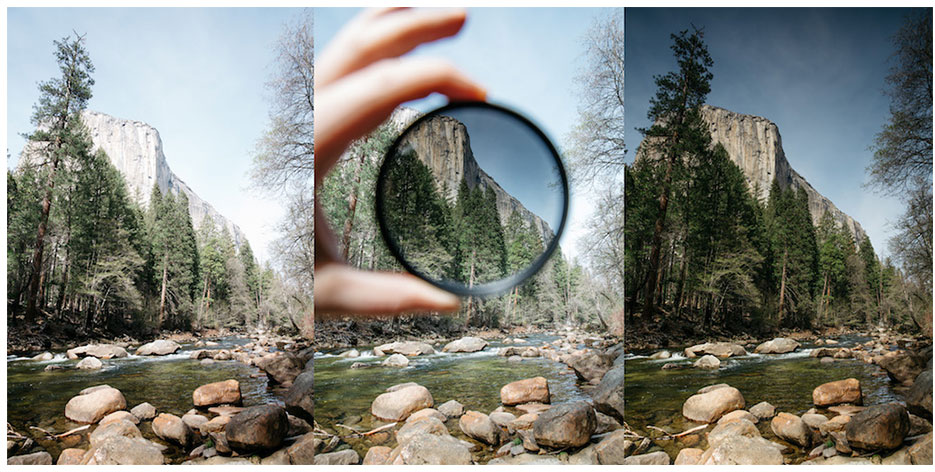 Without ND Filter
Use Contrast
With ND Filter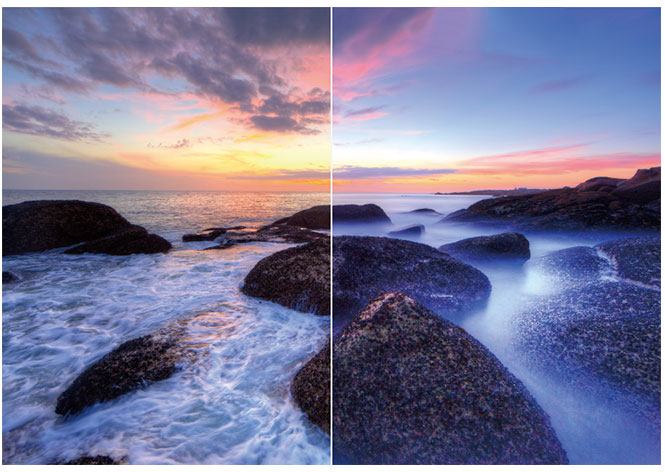 Without ND Filter
With ND Filter
Enables slow shutter speeds to be used to record movement in subjects such as waterfalls, providing a silky smooth affect to flowing water.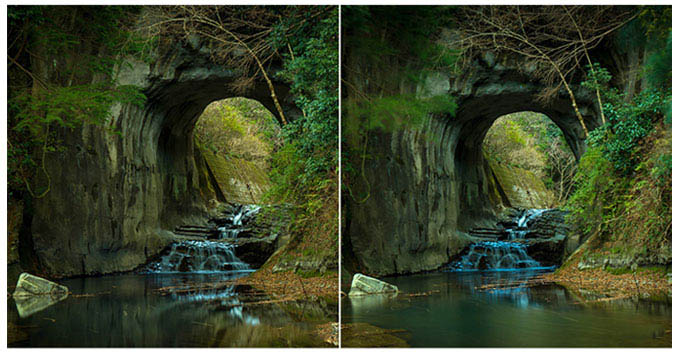 Without ND Filter
With ND Filter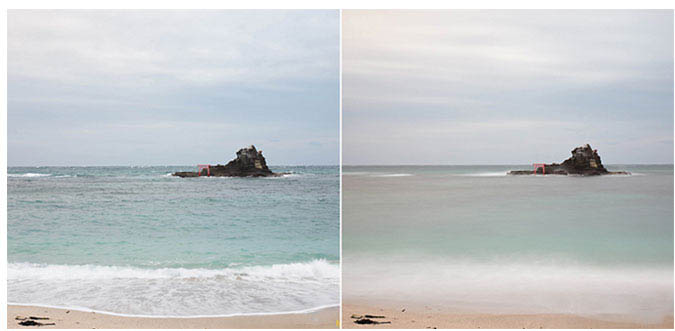 Without ND Filter
With ND Filter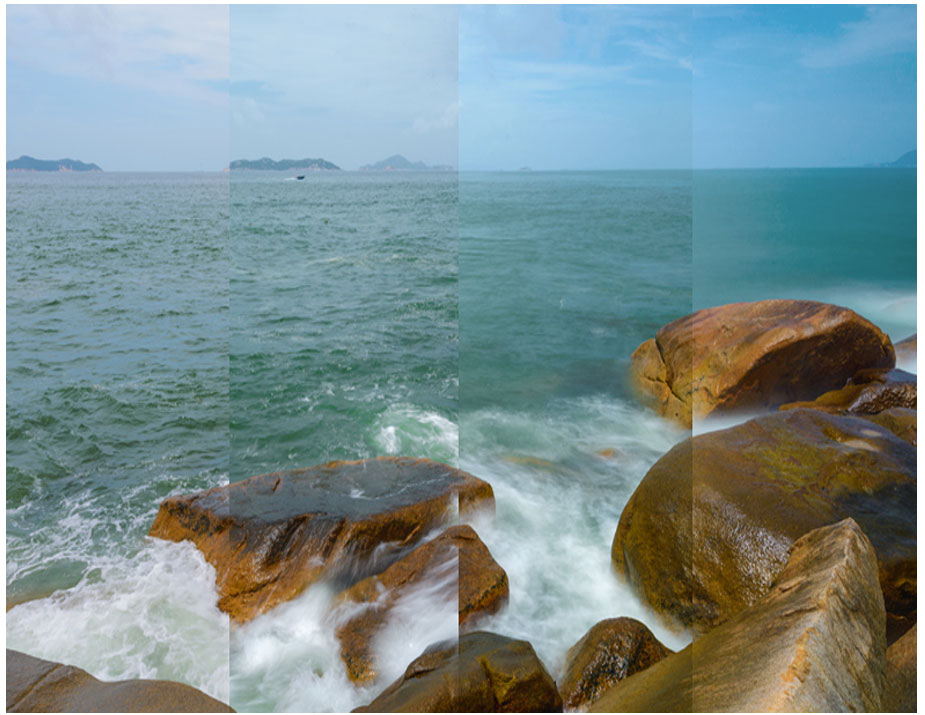 NO ND
ND8
ND64
ND1000

No Filter
ND2
ND4
ND8
ND16
ND32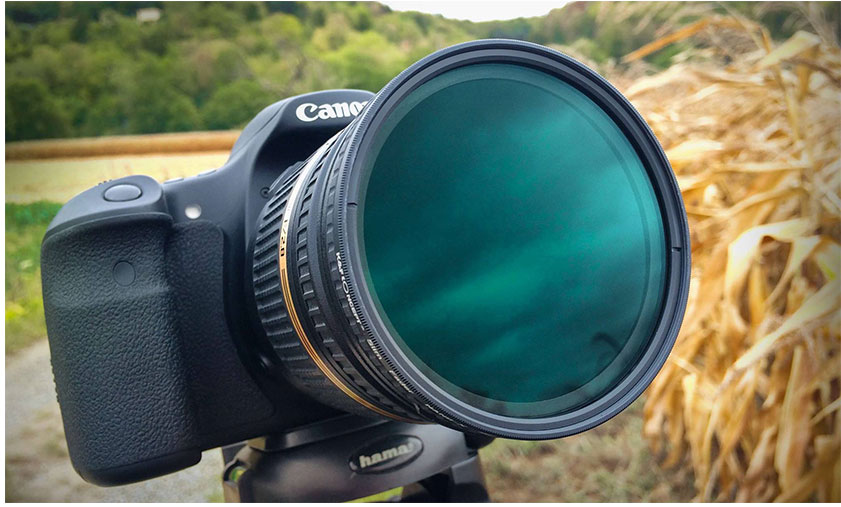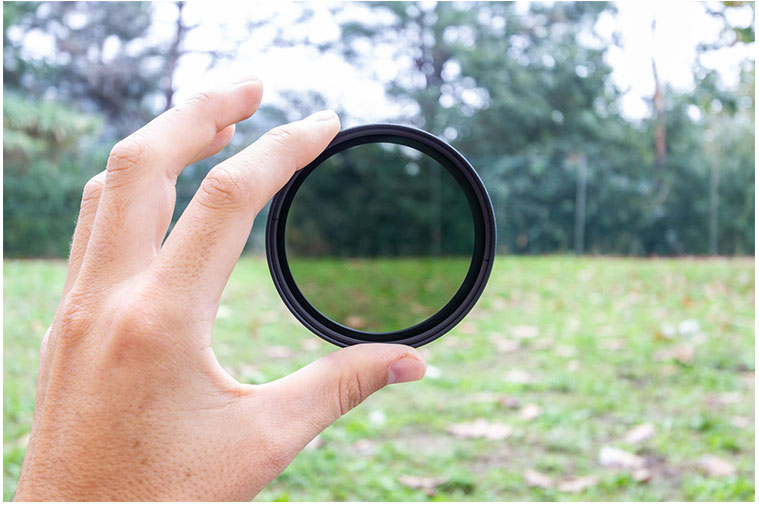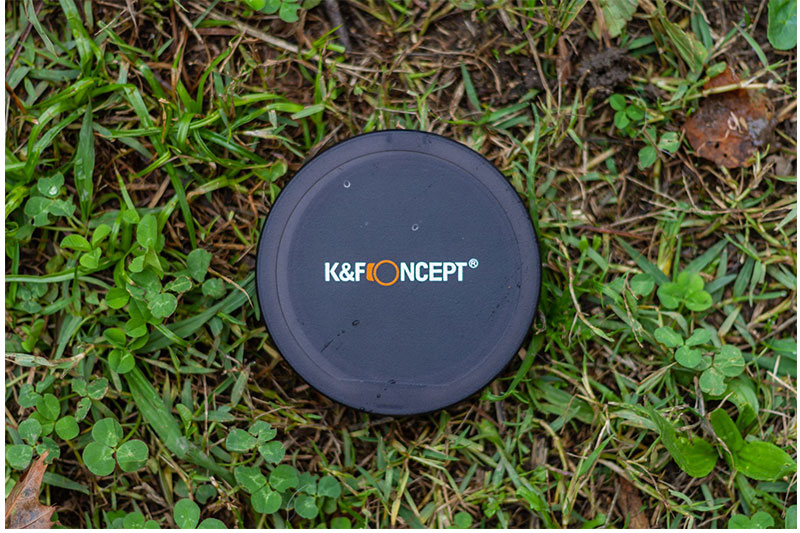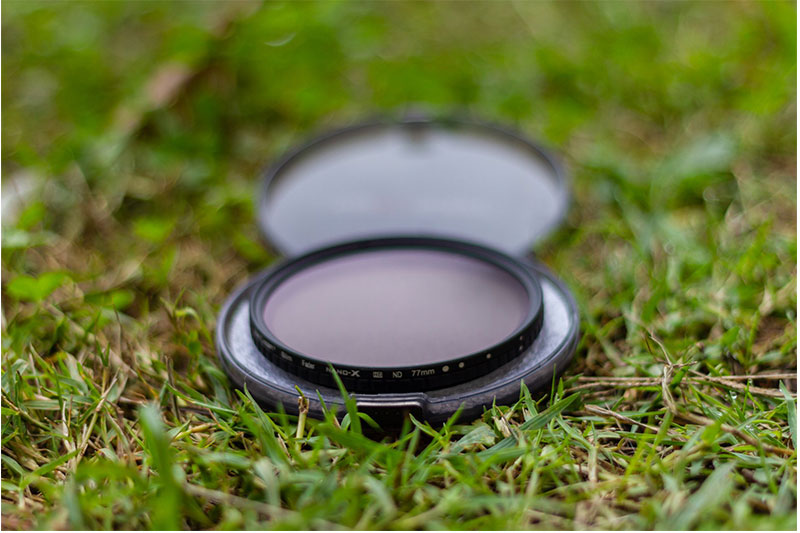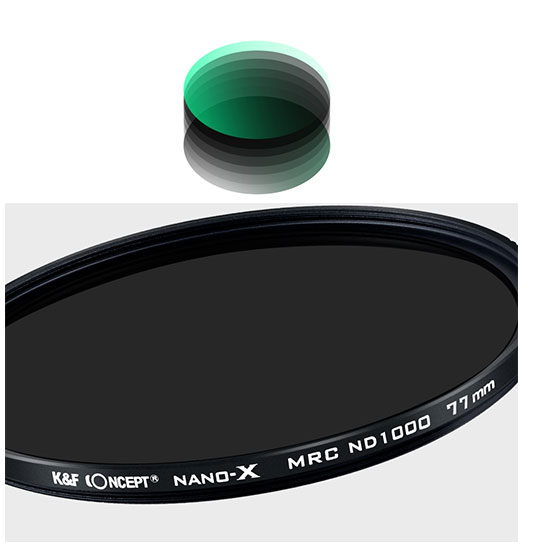 Multiple layer nanometer coating
Reduction of reflection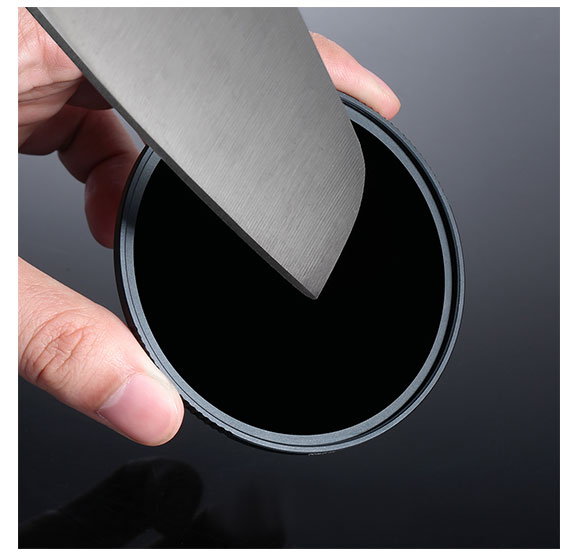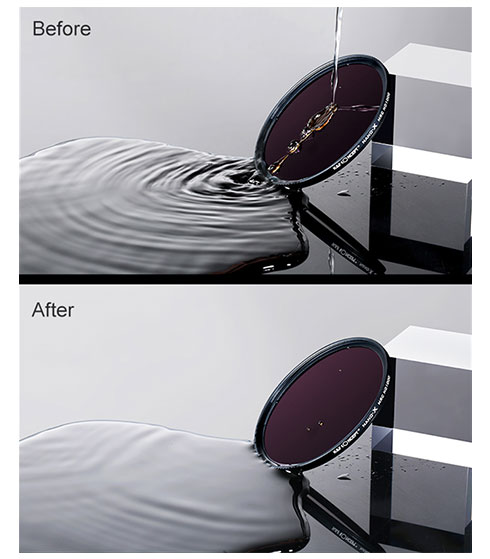 Nanometer Coating
Enables slow shutter speeds to be used to record movement in subjects such as waterfalls, providing a silky smooth affect to flowing water.
| | | | |
| --- | --- | --- | --- |
| NDnumber | Optical density | f-stop reduction | Fractional transmittance |
| | 0 | 0 | 100% |
| ND2 | 0.3 | 1 | 50% |
| ND4 | 0.6 | 2 | 25% |
| ND8 | 0.9 | 3 | 12.50% |
| ND16 | 1.2 | 4 | 6.25% |
| ND32 | 1.50 | 5 | 3.13% |
| ND64 | 1.8 | 6 | 1.56% |
| ND100 | 2 | 62⁄3 | 1% |
| ND128 | 2.1 | 7 | 0.78% |
| ND256 | 2.4 | 8 | 0.39% |
| ND400 | 2.6 | 82⁄3 | 0.25% |
| ND512 | 2.7 | 9 | 0.20% |
| ND1024/ND1000 | 3 | 10 | 0.10% |
| ND2000 | 3.3 | 11 | 0.05% |
| ND4000 | 3.6 | 12 | 0.025% |
| ND8000 | 3.9 | 13 | 0.0125% |
| ND32000 | 4.5 | 15 | 0.003% |
"X" shape visible at ND32
Despite what's advertised, I did notice the X shape at the darkest setting, ND32. But up till ND16 the X shape isn't there and it's perfectly usable. I would even say that even at ND32 it's usable for some settings where the X wouldn't affect the image much as it's not TOO bad. The photo I've attached was actually at ND32, but the X shape isn't really noticeable.
07/11/2018
Almost completely perfect, but some X at ND64 at 16mm.
Virtually perfect consistency of brightness at all focal lengths except very wide.notice noticed X at around ND32 and above at 16mm focal length. At 24mm X appears closer to 64, by 28mm X still faint but apparent at ND64, at 35mm all ND values are completely X free (subjectively - i did peep, but i didn't use any analytical tools to objectively verify ZERO variance in brightness caused by the filter, however, with close examination I failed to see any inconsistencies below ND32 at any focal length, and all focal lengths above 35mm are completely "X" free. All focal lengths 16mm + are usable at ND32 or lesser.All and all its an outstanding variable ND. Its clear and crisp and highly functional. This filter does not degrade contrast or resolution as some variable NDs are prone to do - this is highly functional and a great value. My only advice would be to test out all your lenses on your largest sensor body to find out when and if any artefacts appear so you know what, if any, your limitations are.I found that the X was quickly noticeable - at say ND32 it may be a question as to whether its there or not, but by say ND36 it would be clearly apparent. This is a great filter, but especially with wide angle lenses you should test the water so you know before a bunch of images turn up with artefacts too subtle to see on the display in full sun, but treacherouslu obvious on a display or a print...
20/02/2021
Great Product, Great Customer Service
I've had this filter for almost a year now and it's been a great tool for my outdoor filmmaking. Solid product and when I needed some support, K&F's customer service was incredibly fast! Will definitely be buying more K&F products!
17/01/2021
Excellent ND
I have only ever used this variable ND. I have no experience with a more expensive or higher quality ND filter. WITH THAT SAID... I have nothing but good things to say about this ND. As a full-time videographer, I love using this ND when I'm shooting outside. makes getting a good exposure very easy. there is a clear vignetting when it is very bright outside. i recommend this overall.
10/12/2020
For the price it's amazing
I tried and owned many variable ND filter and I have to say that I was really impressed by this one, specially for the price.It's fully usable from 2 to 32 with any black band appearing not like others .....I will definitely buy more different sizes from this brand.
11/10/2020
These images belong to K&F Concept end users.
A
55mm, but if I was you I would get a bigger filter and use step down rings to fit the size you need. Like the Tamron lenses are 67mm other nice Sony are 67mm & 82mm so I would get 82mm and use step down rings. That's just me
A
multi-coated layers,different frame thickness and so on.
A
this one has better nano coating layer and it has no X cross on images when adjusting to the max stop, while the k&f nd2-400 don't.
K&F XV37 82mm Fader ND Filter Neutral Density Variable Filter ND2 to ND32
Filter
size
82mm
Transmittance
∕
Multi-Coating
Antireflection
√
waterproof
√
scratch-resistant
√
HD
√
Filter Material
Optical glass
Pattern
√
Filter Thickness
7.3mm
Shape
Circle
Ring Material
Aviation aluminum alloy