46mm Fader ND2-ND32 (1-5 Stop) Variable ND Lens Filter Neutral Density Filter for Camera Lens NO X Spot Nanotec Ultra-Slim Weather-Sealed
Buy 99$-15$, 199$-30$, 299$-50$, 599$-120$(Black Friday Price)
Free shipping worldwide
Free Shipping. 30 Day No Reason Return. K&F ND2~ND32 lens filters feature Professional Optical Glasses, No "X" cross on images, advanced NANOTEC coating, Professional Design.

KF01.1165

SKU:

KF01.1165

39.99

https://www.kentfaith.com/KF01.1165_k-amp-f-concept-46mm-fader-nd-filter-neutral-density-variable-filter-nd2-to-nd32-for-camera-lens-no-x-spot-nanotec-ultra-slim-weather-sealed
Buy 99$-15$, 199$-30$, 299$-50$, 599$-120$(Black Friday Price)
Description
* 【Material】 ND Filter: Made by Completed Professional Optical Glasses instead of Optical Resin. filter reduces the intake of light without affecting the overall color balance.For this 46mm ND filter,the lens cap/hood should be 49mm. Because of the update of the product's package, the new and the old version will be sent randomly.
* 【No "X" cross on images】Say goodbye to the "X" cross on images, K&F utilize cutting edge technology you're going to say goodbye to this common issue with wide angle lenses and variable ND filters.
* 【NANOTEC】Our optical engineers developed new Nano coating layer technology, Waterproof, scratch-resistant, anti-reflective green coating, effectively prevent from oil, fingerprint, scratch, protect valued lens.
* 【Professional Design】Ultra slim rim design preventing wide angle vignetting. Extra tough aviation aluminum frame ensuring durability and jamming prevention.
* 【NOTE】This Filter kit is compatible with all 46mm lenses. Please verify your camera's lens thread size(usually marked somewhere on the lens barrel or printed underneath the lens cap) before ordering. The number is always preceded by a "ø" (diameter) symbol.
Shipping
Free shipping worldwide
Sale
Buy 99$-15$, 199$-30$, 299$-50$, 599$-120$(Black Friday Price)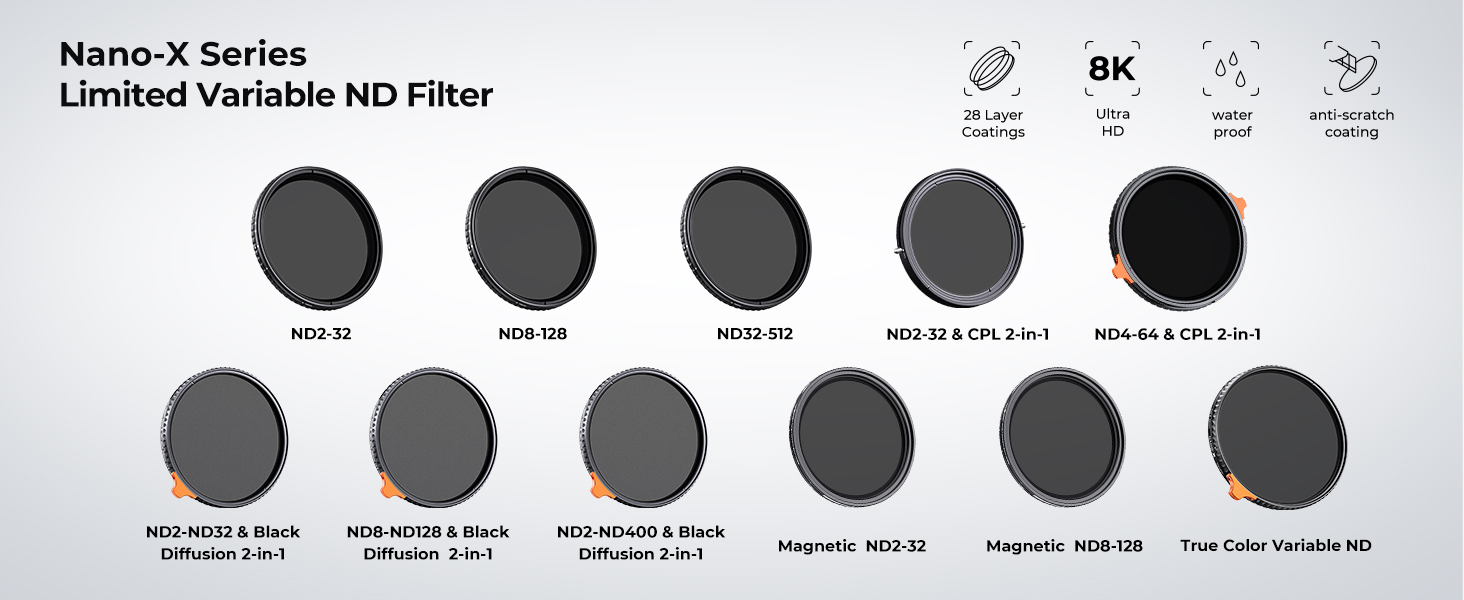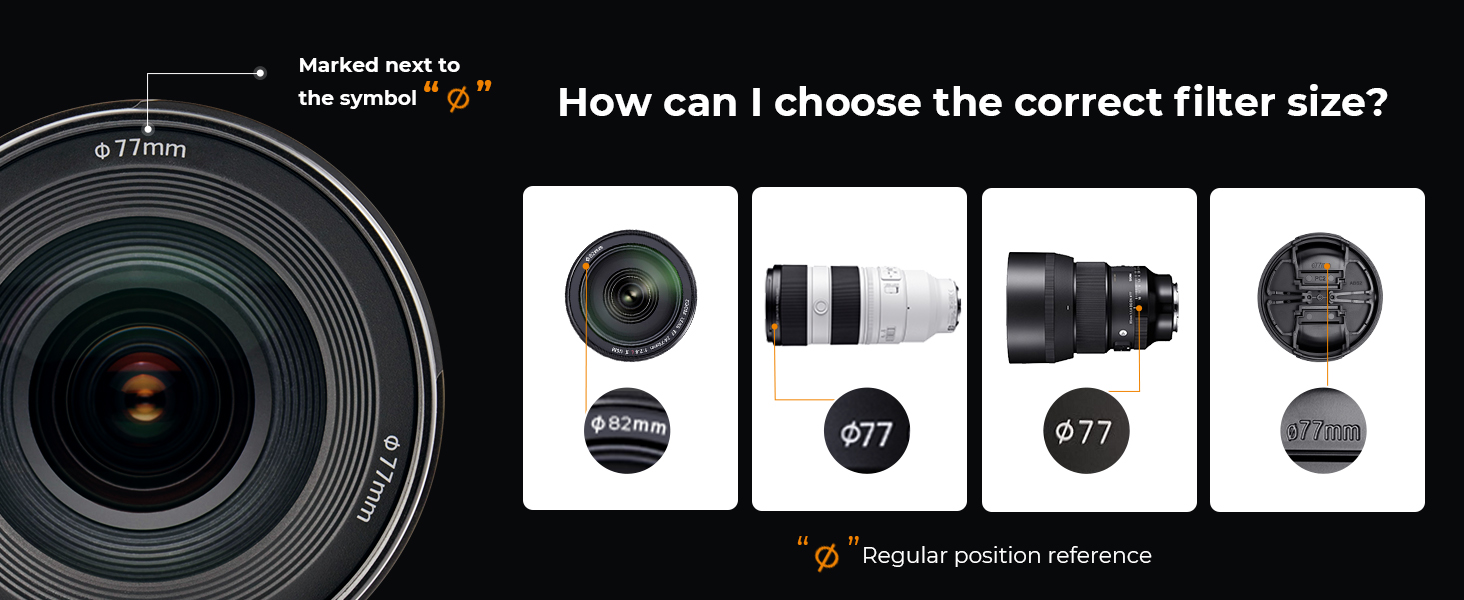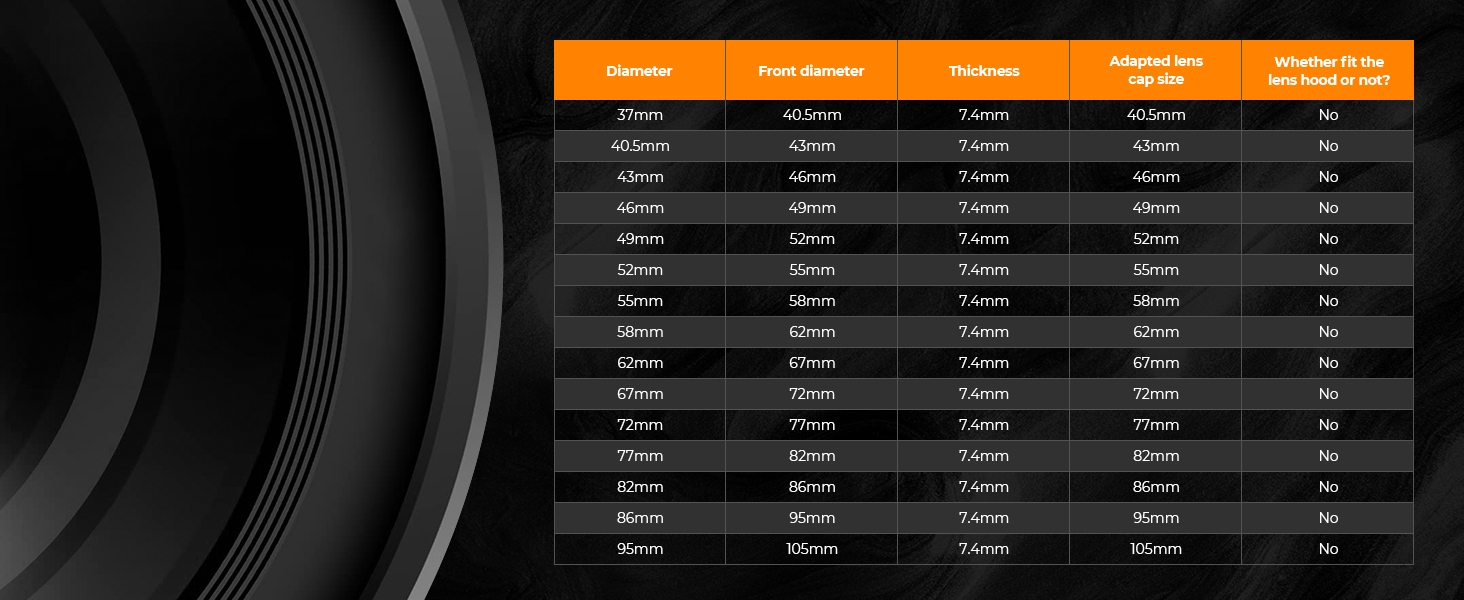 | | | |
| --- | --- | --- |
| | | |
| | | |
| | | |
| Rating | 55 reviews. | 32 reviews. |
| Price | $39.99 | $40.99 |
| Model | KF01.1165 | KF01.1446 |
| Reflectivity | 0.2% | 0.2% |
| Size | 46mm | 46mm |
| Series | Nano-X series | Nano-X series |
| Recommended Scenes | Video Shooting/Landscape Photography | Video Shooting/Landscape Photography |
| Function | No X cross/Light reduction effect | No X cross/Light reduction effect |
| Stops | 0.3 to 1.5(1 to 5 Stops) | 0.9 to 2.1(3 to 7 Stops) |
| Filter Material | Japanese AGC Glass | Japanese AGC Glass |
| Multi-Coating | 28 layers | 28 layers |
| Waterproof | √ | √ |
| Scratch-resistant | √ | √ |
| HD | √ | √ |
| Transmittance | ∕ | ∕ |
| Antireflection | √ | √ |
| Filter Thickness | 7.3mm | 7.3mm |
| Ring Material | Aviation aluminum alloy | Aviation aluminum alloy |
All Reviews
Image

All Star

5 Star

4 Star

3 Star

2 Star

1 Star
Amazing filter!
I used to hate to take pictures under the sun. Not anymore. This filter is SO GOOD, it flattens light beautifully that I use it even indoor, as much as I can.
18/11/2023
Very good
Works well. Super cheap but great quality. It does the job I need it to do. Easy to use and adjust. Super easy to remove as well. Protects the canera lens. True to size.
09/11/2023
Can stack any filters in front of it
The filter is great, for the price is amazing, my biggest issue, you can stack any filters infront of it. Its capped, its not too bad, but my cheap matte box wont connect to it sadly
29/10/2023
Absolutely perfect filters
Used the filter on a number of shoots and it gives a nice subtle brown tones, which really emphasis neutral tones. Such a good buy and deal compared to others 5x the price.
30/09/2023
A great combination
Hardly blown out a photo, with this combination. Pure Dead Brilliant
20/07/2023
Fantastic product - My Go-To ND Filter
I use this for Sports video recording with a Sony FDR-AX53 and also for my older Nikon DSLR D3400.
This allows me to use slower shutter speeds in the sunlight, larger aperture, and smaller ISOs. Great adjustments for the 1-5 stops, I'm usually between ND8 and ND16 for the stops.

For my Camcorder I do mostly HD and record my daughter's soccer games - I haven't tried this with 4K settings yet but it helps dramatically with late afternoon games where the sun is glaring. Like my camera settings generally use the ND8 and ND16 notches. No issues so far.
18/02/2023
Works but if you're outdoors...
If you're outdoors especially with strong sunlight opt for the stronger filter if you wanna get low on your aperture. Or be prepared to go high on shutter speed. Other than that, I think it was worth the price for sure.
26/12/2022
Great Variable ND filter with no X pattern or resolution loss!
I'm a professional photographer and for my fast-paced outdoor portrait sessions with the flash unit, I was looking for an ND filter to keep the shutter speed below 1/250sec.at an aperture value of f/2.8. I had always used fixed ND filters which were not practical for changing light conditions at all, so I literally split hairs until finding this great value.
As for the test results: When enlarged %100 no softening effect at all even a tiny bit more defined!
All shot on the tripod at self-timer and live view to be precise (Nikon D750)
#1 image is without filter @ 1/800sec @ f/2.8
#2 image is with the variable ND filter @ 1/20 sec @ f/2.8 (ND 32)
#3 image is again with the variable ND filter @ 1/400 sec @ f/2.8 (ND 2)
28/11/2022
Awesome!
I love this filter! I'm running it on my 58mm cannon EFS lenses on my t7 and I have the CPL as well I did a longer review on though I have more time with that one. I'm a semi professional photographer and I was looking for a budget friends filter and this right here takes the cake. Comes with hard locking case with foam, threads on nice, spins nice, colors nice no distortion or anything. I run in manual mode only so I can't speak on auto or any other settings but definitely worth the investment
09/10/2022
Great
No corrections cast, no image degradation (c4k video).
01/10/2022
Do You Know How Your K&F Concept Filters be Produced? | One-day Tour in Production Line
How to check your lens size
K&F Concept Variable ND Filter | ND2-ND32
Filter
Reflectivity
0.2%
Size
46mm
Series
Nano-X series
Recommended Scenes
Video Shooting/Landscape Photography
Function
No X cross/Light reduction effect
Stops
0.3 to 1.5(1 to 5 Stops)
Filter Material
Japanese AGC Glass
Multi-Coating
28 layers
Waterproof
√
Scratch-resistant
√
HD
√
Transmittance
∕
Antireflection
√
Pattern
√
Filter Thickness
7.3mm
Shape
Circle
Ring Material
Aviation aluminum alloy