K&F XV37 72mm Fader ND Filter Neutral Density Variable Filter ND2 to ND32
Free shipping to eligible country
Brand:

K&F Concept

K&F XV37 72mm Fader ND Filter Neutral Density Variable Filter ND2 to ND32 【Material】 ND Filter: Made by Completed Professional Optical Glasses instead of Optical Resin. filter reduces the intake of light without affecting the overall color balance.

KF01.1062

Availability:

In Stock

55.99

https://www.kentfaith.com/KF01.1062_72mm-nd2-nd32-variable-nd-filter-18-layer-multi-coated-glass
Features
• 【Material】 ND Filter: Made by Completed Professional Optical Glasses instead of Optical Resin. filter reduces the intake of light without affecting the overall color balance.
• 【No "X" cross on images】Say goodbye to the "X" cross on images, K&F utilize cutting edge technology you're going to say goodbye to this common issue with wide angle lenses and variable ND filters.
• 【NANOTEC】Our optical engineers developed new Nano coating layer technology, Waterproof, scratch-resistant, anti-reflective green coating, effectively prevent from oil, fingerprint, scratch, protect valued lens.
• 【Professional Design】Ultra slim rim design preventing wide angle vignetting. Extra tough aviation aluminum frame ensuring durability and jamming prevention.
• 【NOTE】This Filter kit is compatible with all 72mm lenses. Please verify your camera's lens thread size(usually marked somewhere on the lens barrel or printed underneath the lens cap) before ordering. The number is always preceded by a "ø" (diameter) symbol.
Frequently Bought Together
ND FILTER
Reduces the amount of light entering the lens, thus decreasing camera shutter speed. Useful for situations where motion blur needs to be created (rivers, waterfalls, moving people) or large apertures must be used with flash to avoid overexposure.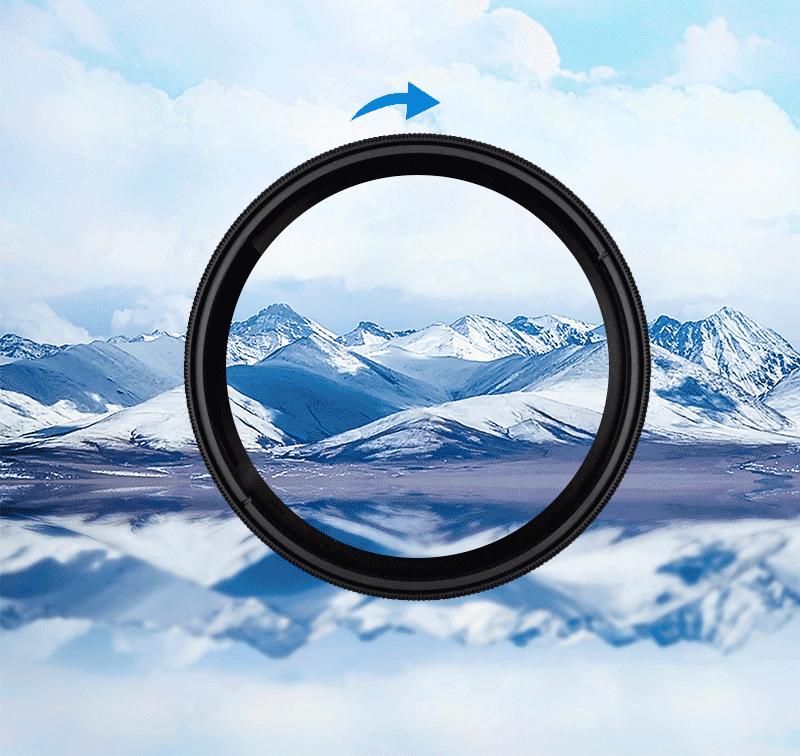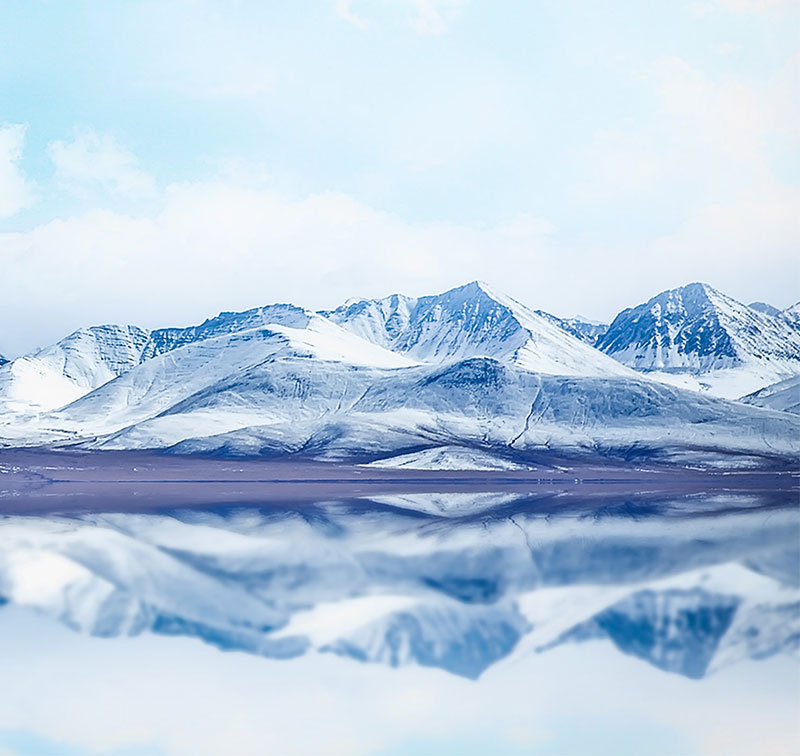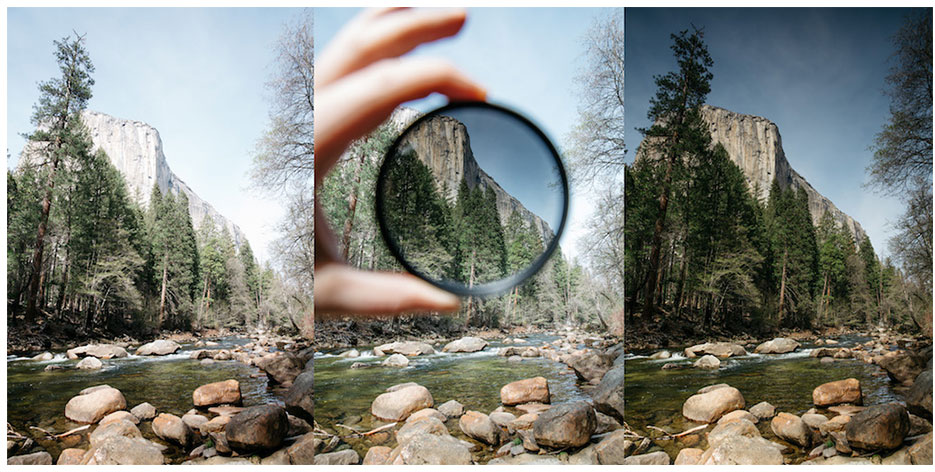 Without ND Filter
Use Contrast
With ND Filter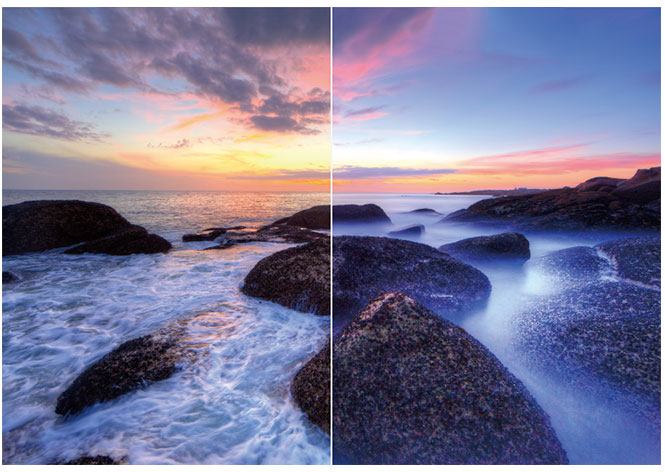 Without ND Filter
With ND Filter
Enables slow shutter speeds to be used to record movement in subjects such as waterfalls, providing a silky smooth affect to flowing water.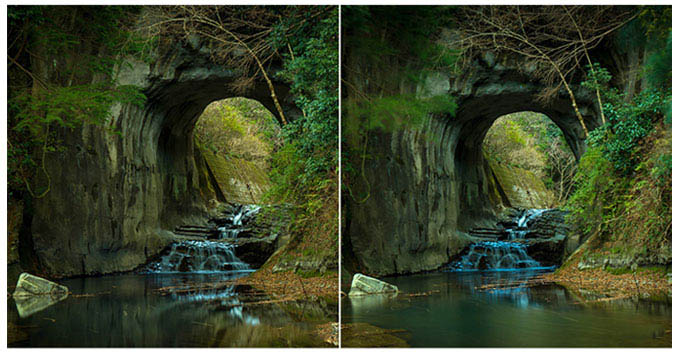 Without ND Filter
With ND Filter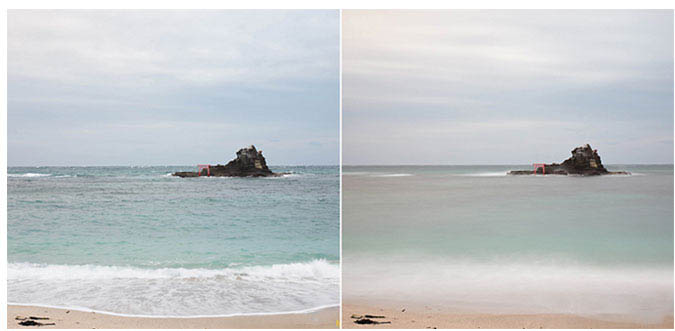 Without ND Filter
With ND Filter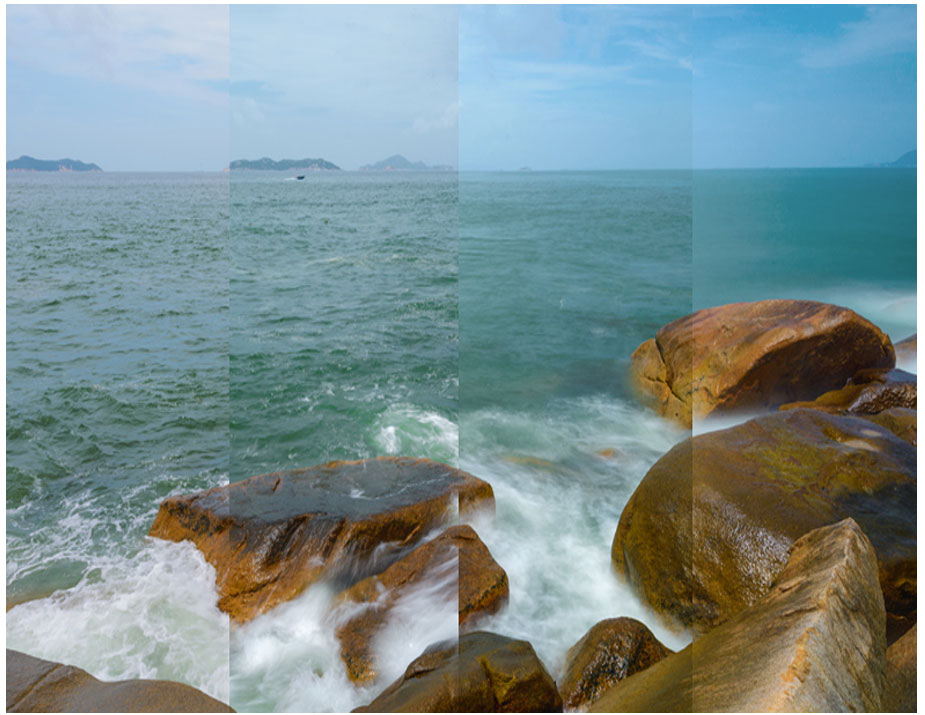 NO ND
ND8
ND64
ND1000

No Filter
ND2
ND4
ND8
ND16
ND32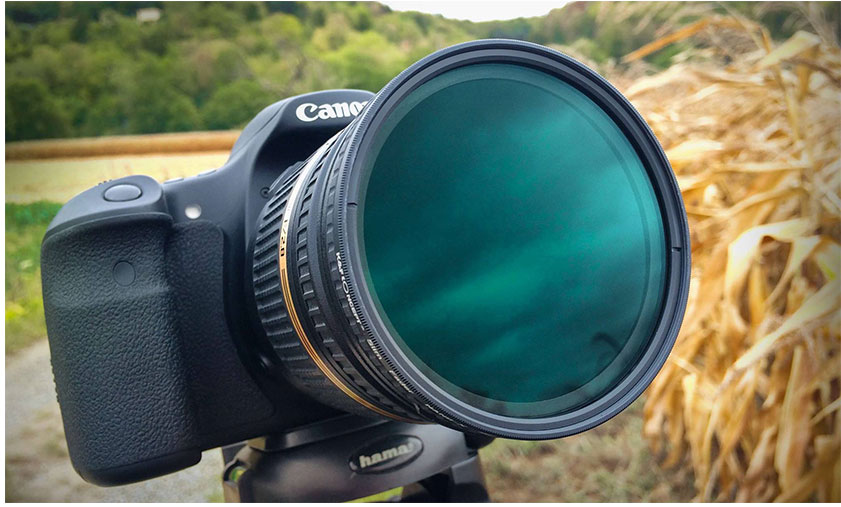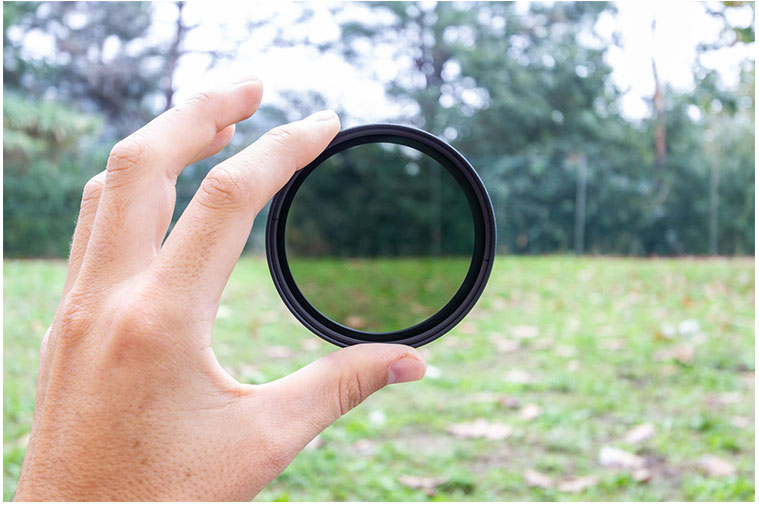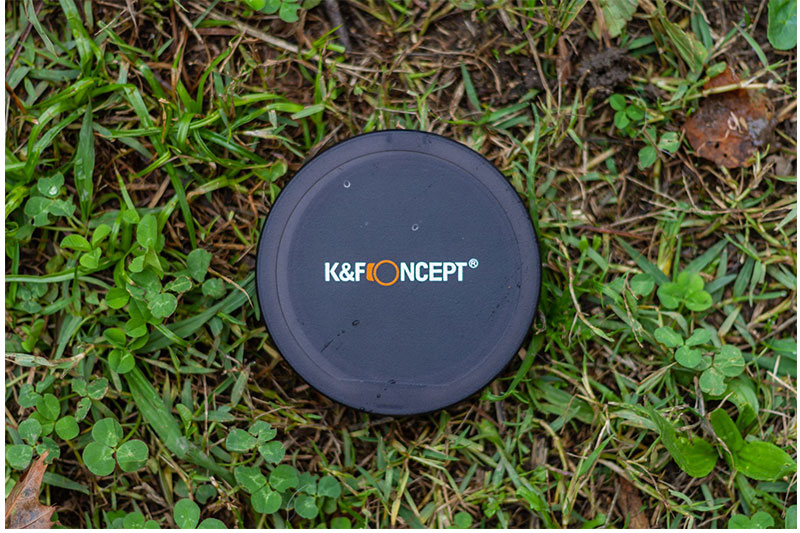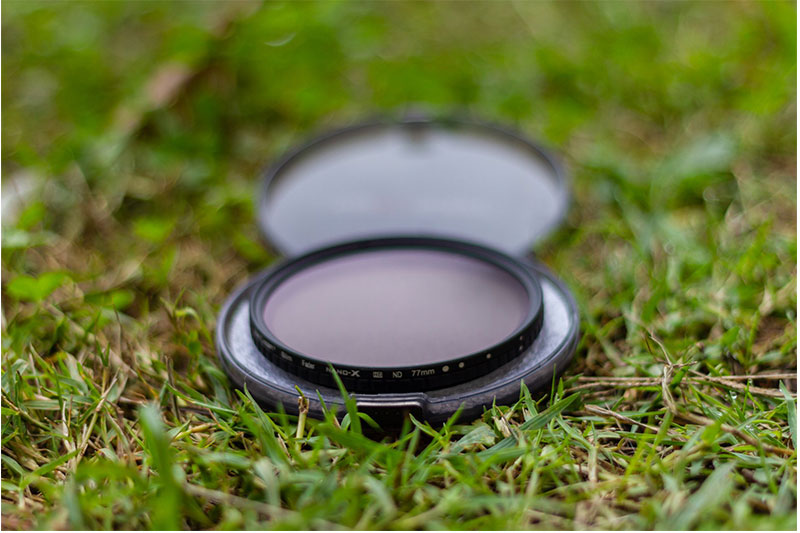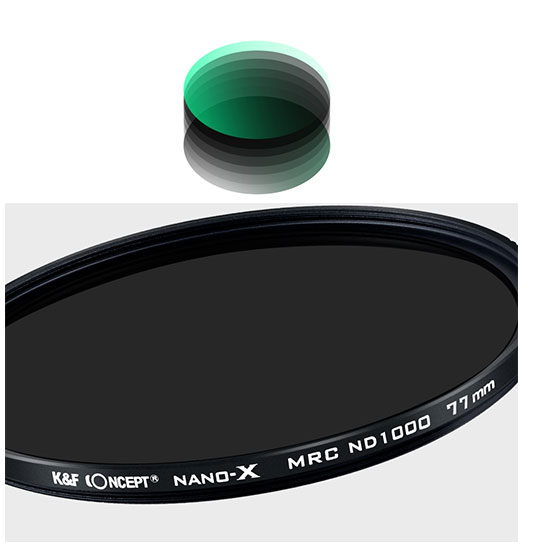 Multiple layer nanometer coating
Reduction of reflection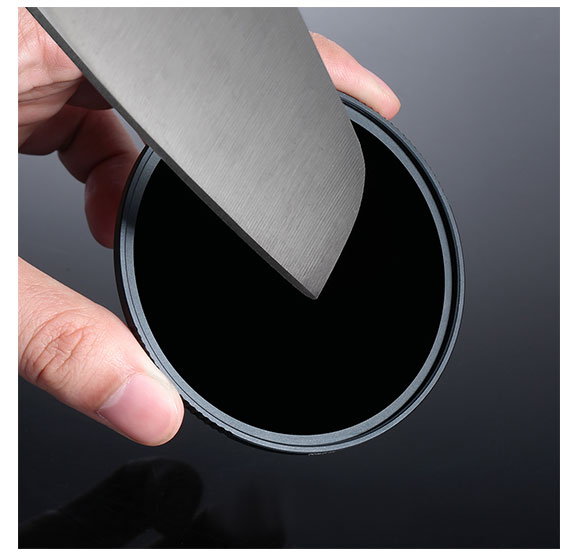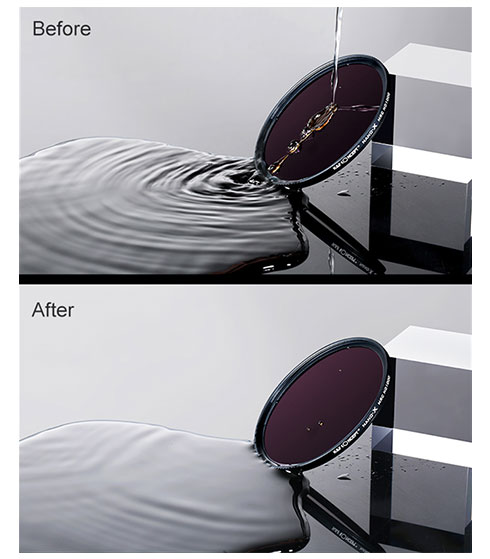 Nanometer Coating
Enables slow shutter speeds to be used to record movement in subjects such as waterfalls, providing a silky smooth affect to flowing water.
| | | | |
| --- | --- | --- | --- |
| NDnumber | Optical density | f-stop reduction | Fractional transmittance |
| | 0 | 0 | 100% |
| ND2 | 0.3 | 1 | 50% |
| ND4 | 0.6 | 2 | 25% |
| ND8 | 0.9 | 3 | 12.50% |
| ND16 | 1.2 | 4 | 6.25% |
| ND32 | 1.50 | 5 | 3.13% |
| ND64 | 1.8 | 6 | 1.56% |
| ND100 | 2 | 62⁄3 | 1% |
| ND128 | 2.1 | 7 | 0.78% |
| ND256 | 2.4 | 8 | 0.39% |
| ND400 | 2.6 | 82⁄3 | 0.25% |
| ND512 | 2.7 | 9 | 0.20% |
| ND1024/ND1000 | 3 | 10 | 0.10% |
| ND2000 | 3.3 | 11 | 0.05% |
| ND4000 | 3.6 | 12 | 0.025% |
| ND8000 | 3.9 | 13 | 0.0125% |
| ND32000 | 4.5 | 15 | 0.003% |
I love this for video work!
I shoot with the Fujifillm X-T3 which arguably is the best video camera under $3000. However it lacked the variable ND filters that you would find built in to more professional video camera. I needed some more motion blur and lower my exposure when shooting video and this does it amazingly without any noticeable loss of details and colors. For the price this is a very valuable tool in my arsenal. The build quality is really nice with an all metal construction. The ring itself is smooth and allows for a nice variable exposure change. I really dig this ND filter and I think anyone should take a look at this since the image it produces are pretty clean.
Good for shorter exposures, good clarity
Bought and used on my trip to Hawaii. Good quality, no issues, super clear photos using it on my tripod.
Great, but how do you clean inbetween the glass?
I really like this filter. I've been using since November and have had pretty good luck. I can stop down and get some great shots. I was using the filter today and noticed that it's dirty in-between the 2 filter glass. Is there any way to separate the piece without breaking it to clean that? That's the only issue I have. Would love to know. Otherwise, great product. Love it! Thanks.
Great filter but Not designed with Lens Hood in mind.
Great filter . Using this on my Zeiss 16-35 f/4 on a Sony a6500 for film use. The picture and build quality of the filter is good value for money , made with quality glass . My only complaint and this is pretty big deal for me is my lens hood will not fit while using this filter . It's one or the other for me now , which is a bummer.
Well Made But Lots of Vignetting
The vignette with this filter is a serious issue and I wish that I had read about this issue before purchasing it. You can see the issue in the attached photo.
Filter
size
72mm
Transmittance
∕
Multi-Coating
Antireflection
√
waterproof
√
scratch-resistant
√
HD
√
Filter Material
Optical glass
Pattern
√
Filter Thickness
7.3mm
Shape
Circle
Ring Material
Aviation aluminum alloy
A
Open where it says; "OPEN"! The box is magnetic. If you ordered this VND, you shouldn't need any instructions!!! BHW: THIS IS A VERY GOOD VND!
A
I have the 77mm version of this and I am NOT able to use a lens hood on my Canon 17-40mm wide angle once the filter is on. I haven't tried putting on the hood first and then trying to screw on the filter yet. That's not to say that all lens hoods won't work but for me it does not under the scenario described above.
These images belong to K&F Concept end users.
| Image | Lens | Filter Size (mm) |
| --- | --- | --- |
| | 3M-5SA 500mm f/ 8.0 | 72 |
| | Access 28-70mm f/ 2.8-4.2 P-MC Macro | 72 |
| | Admiral 100-500mm f/ 5.6-8 MC Macro | 72 |
| | APO Tair-1 300mm f/ 4.5 | 72 |
| | Arax PCS 55mm f/ 4.5 MC Shift | 72 |
| | Asanuma 17mm f/ 3.5 | 72 |
| | Bell+Howell 85mm f/ 1.4 Aspherical IF | 72 |
| | Beroflex 400mm f/ 6.3 | 72 |
| | Bower 85mm f/ 1.4 Aspherical IF | 72 |
| | Canon 50mm f/ 0.95 | 72 |