K&F XV39 82mm Variable ND8-ND128 Filter Nano Coated
Free shipping to eligible country
Brand:

K&F Concept

K&F XV39 82mm Variable ND8-ND128 Filter Nano Coated Made by german optical glasses, reduces the intake of light without affecting the overall color balance.

KF01.1080

SKU:

KF01.1080

72.95

https://www.kentfaith.com/KF01.1080_82mm-nd8-nd128-variable-neutral-density-nd-filter-nano-coated
Buy 2+ items get

10% off

!
Description
• Made by german optical glasses, reduces the intake of light without affecting the overall color balance.
• Nano coating layer technology, waterproof, scratch-resistant, anti-reflective green coating, effectively prevent from oil, fingerprint, scratch, protect valued lens.
• NO "X" cross on images.
• Ultra slim rim design preventing wide angle vignetting. Extra tough aviation aluminum frame ensuring durability and jamming prevention.
Frequently Bought Together
ND FILTER
Reduces the amount of light entering the lens, thus decreasing camera shutter speed. Useful for situations where motion blur needs to be created (rivers, waterfalls, moving people) or large apertures must be used with flash to avoid overexposure.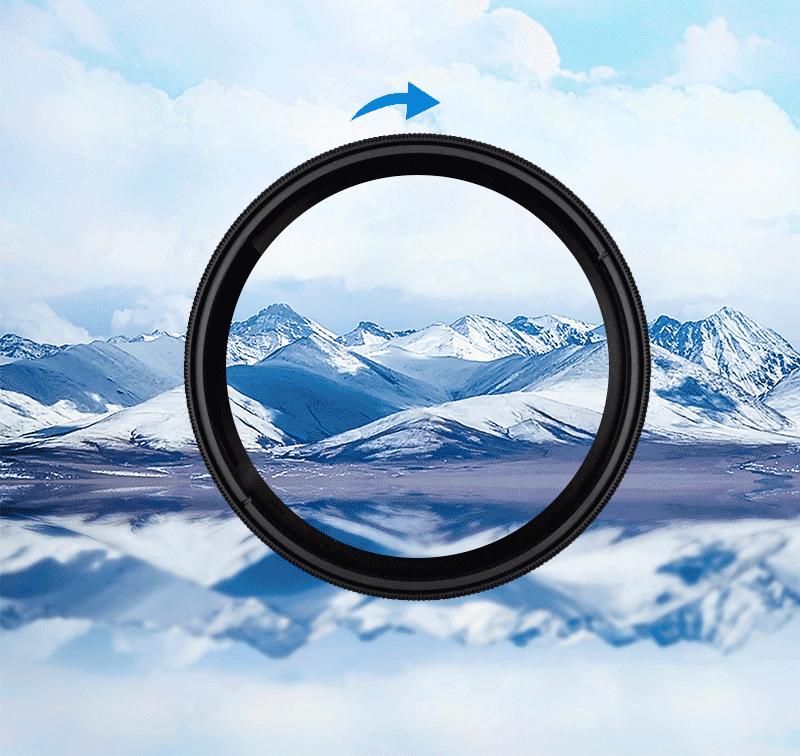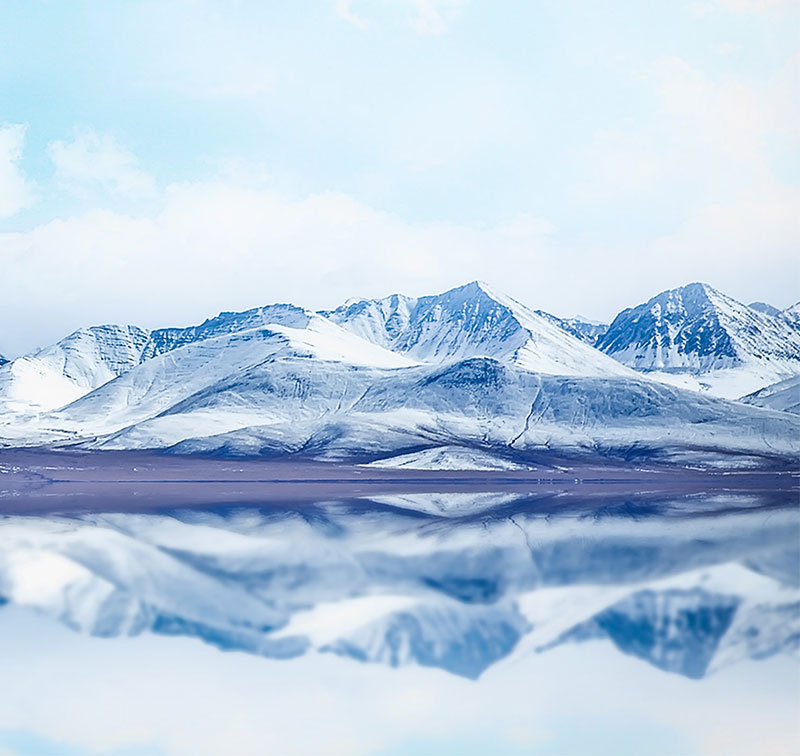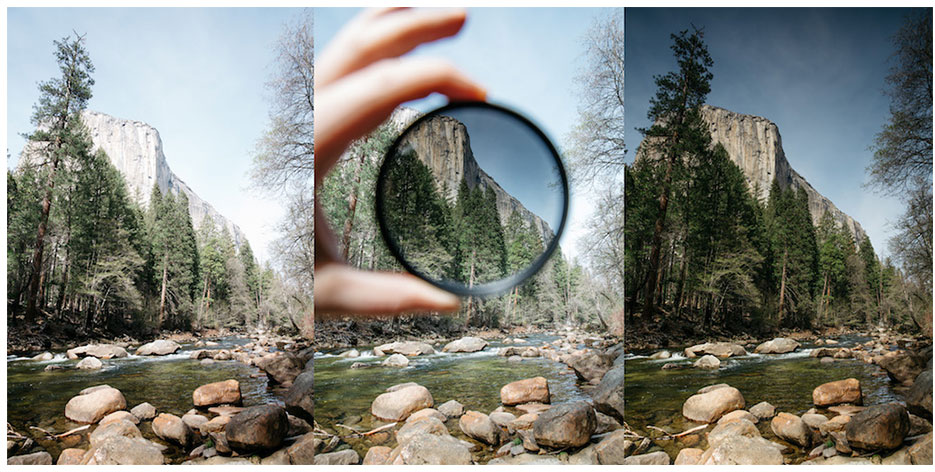 Without ND Filter
Use Contrast
With ND Filter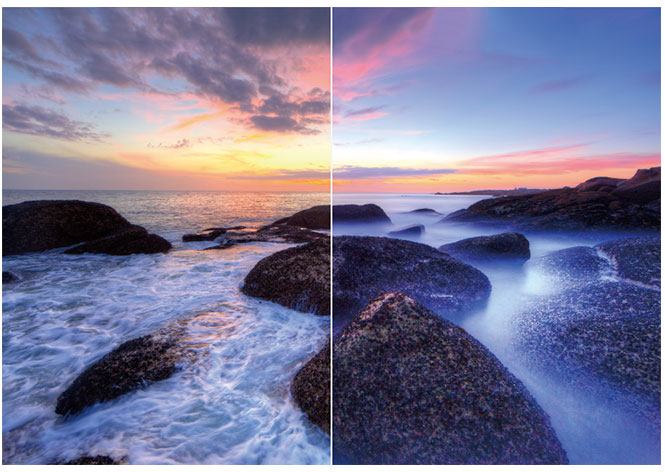 Without ND Filter
With ND Filter
Enables slow shutter speeds to be used to record movement in subjects such as waterfalls, providing a silky smooth affect to flowing water.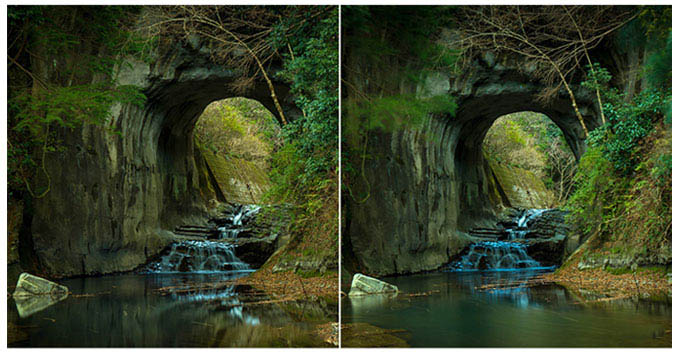 Without ND Filter
With ND Filter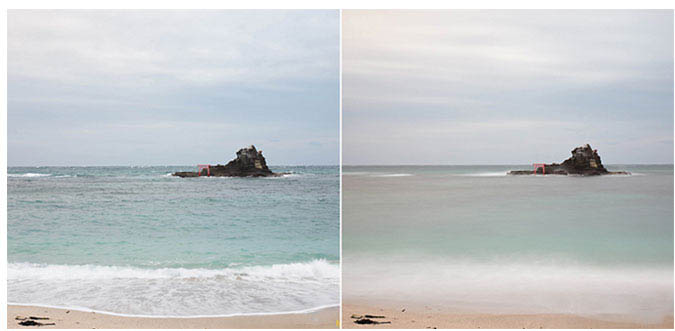 Without ND Filter
With ND Filter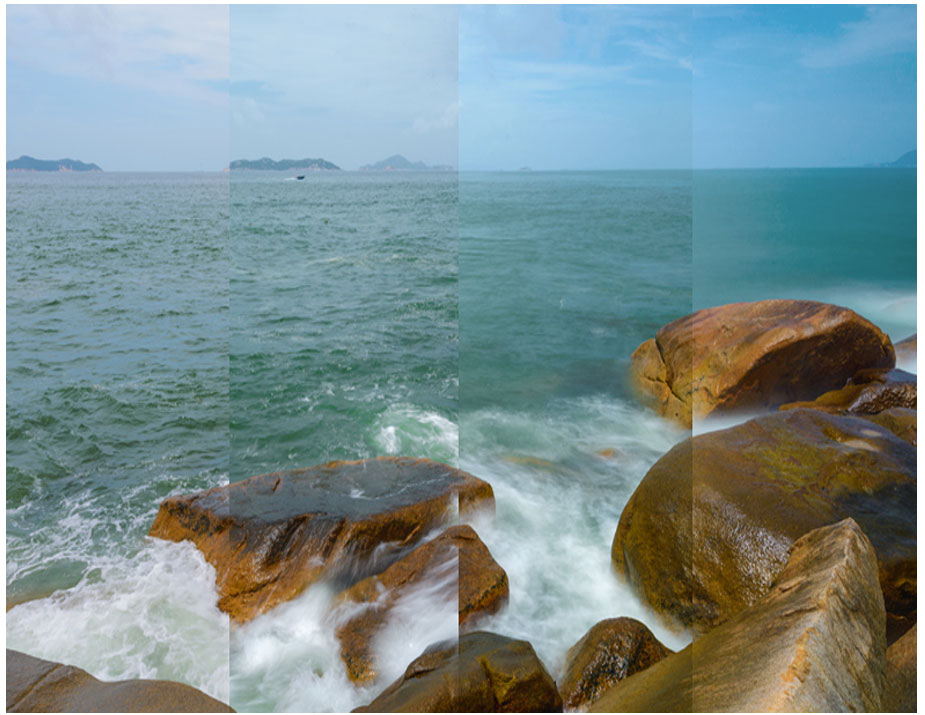 NO ND
ND8
ND64
ND1000

No Filter
ND2
ND4
ND8
ND16
ND32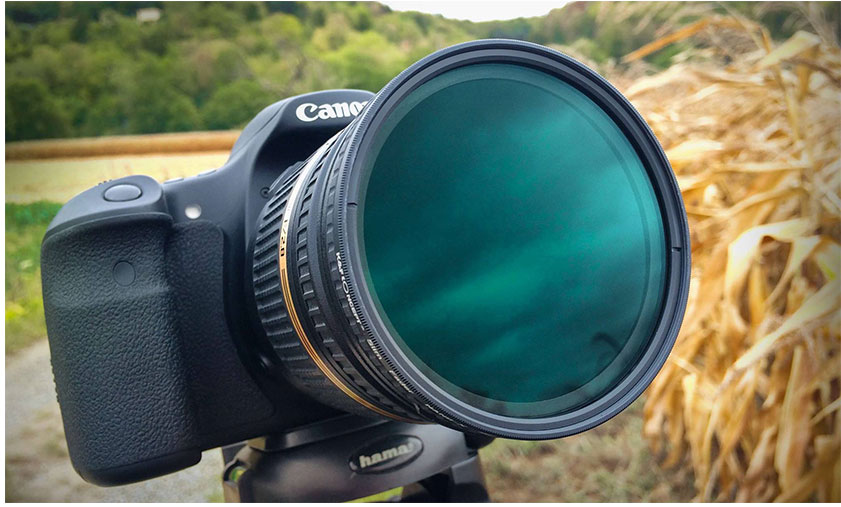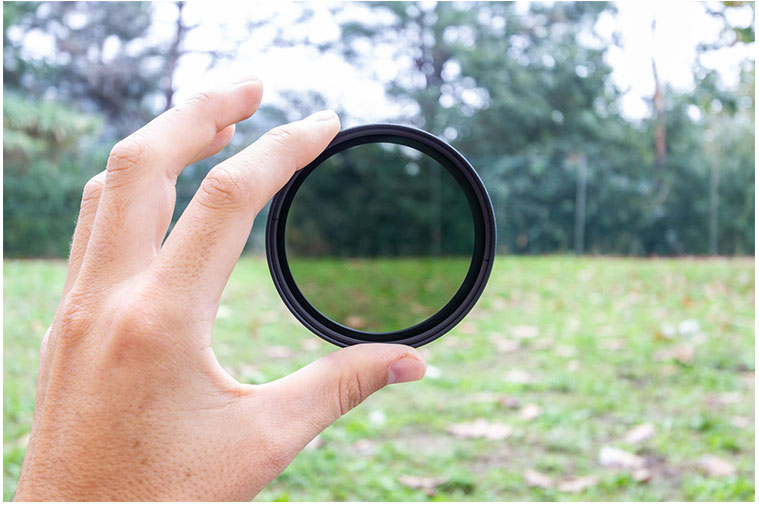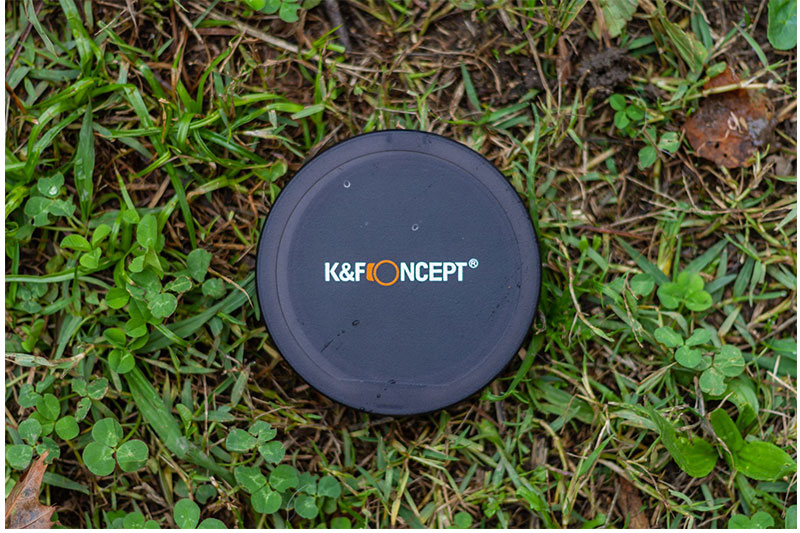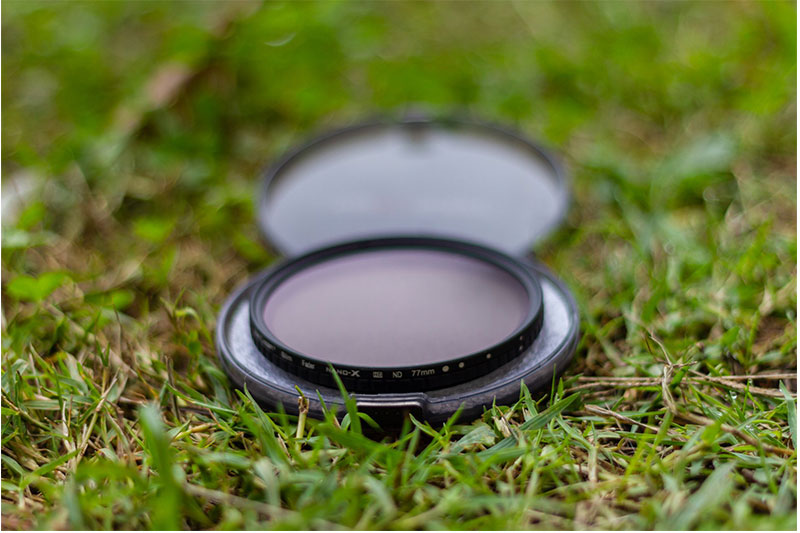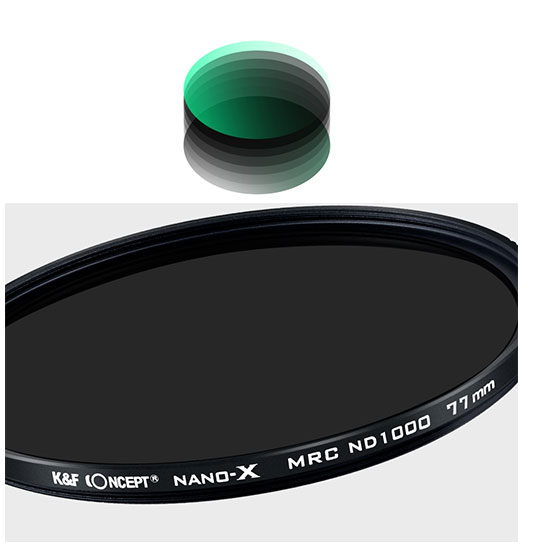 Multiple layer nanometer coating
Reduction of reflection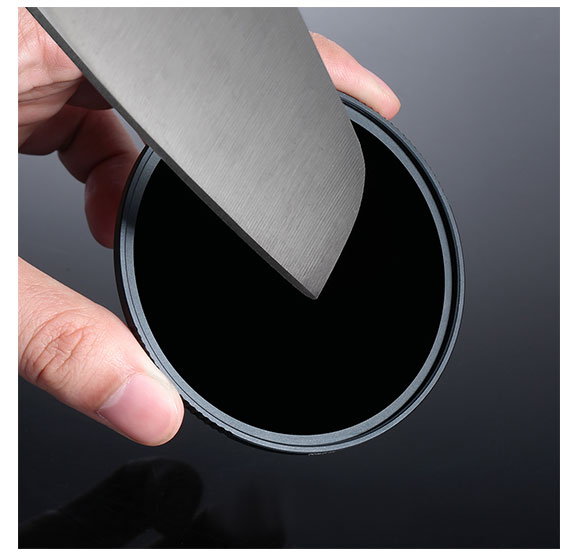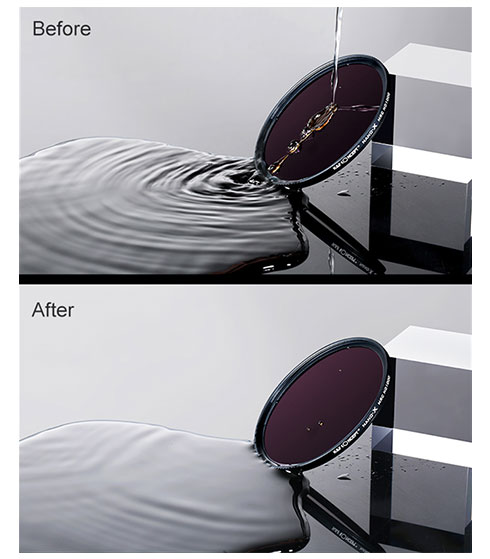 Nanometer Coating
Enables slow shutter speeds to be used to record movement in subjects such as waterfalls, providing a silky smooth affect to flowing water.
| | | | |
| --- | --- | --- | --- |
| NDnumber | Optical density | f-stop reduction | Fractional transmittance |
| | 0 | 0 | 100% |
| ND2 | 0.3 | 1 | 50% |
| ND4 | 0.6 | 2 | 25% |
| ND8 | 0.9 | 3 | 12.50% |
| ND16 | 1.2 | 4 | 6.25% |
| ND32 | 1.50 | 5 | 3.13% |
| ND64 | 1.8 | 6 | 1.56% |
| ND100 | 2 | 62⁄3 | 1% |
| ND128 | 2.1 | 7 | 0.78% |
| ND256 | 2.4 | 8 | 0.39% |
| ND400 | 2.6 | 82⁄3 | 0.25% |
| ND512 | 2.7 | 9 | 0.20% |
| ND1024/ND1000 | 3 | 10 | 0.10% |
| ND2000 | 3.3 | 11 | 0.05% |
| ND4000 | 3.6 | 12 | 0.025% |
| ND8000 | 3.9 | 13 | 0.0125% |
| ND32000 | 4.5 | 15 | 0.003% |
Amazing for both Video and Photography
I use this both in the studio to drop my F-stop, and for Video. Used it on professional shoots with my RED, and smaller shoots with my Fuji. Haven't pixel peeped it, but during my edits, I notice no desegregation or X. The best variable I've seen, and absolutely a steal for the price.
21/03/2020
Great ND Filter!
I have tried a number of variable ND filters and always had issues in the past. One fell apart, so I got a replacement and it fell apart as well. Several left hues on the photo, or dark edges. One would put a large dark X across the phot at higher stop settings. So, I have given up and purchased several single stop ND filters. I saw the K & F Concept ND8 to ND128 Variable Neutral Density Filter Slim Fader and its great reviews and thought I would give it one last try. After testing it out, I was pleasantly surprised and overjoyed by the purchase. It's definitely a keeper!!Upon receiving the filter, I was immediately impressed by the build quality of the filter. It was slim and very sturdy. Almost as important to me is the quality of the case. The case seemed well constructed as well and not as prone to crack and hinge issues as with previous filters. This is also the first variable ND filter I have purchased that had hard stops at the min and max settings. Every other filter I owned has turned 360 degrees, without anything to stop you from going beyond min and max values. With the old filters, I had to look at the filter to see the min setting and make sure I didn't go beyond the max setting. With the K & F Concept filter, I can turn the filter while looking through the view finder and not worry about going beyond the min or max ND settings.I took the filter out for a spin on my Canon R5 and took shots of the sky, sun and a water falls. I was going to take shots at min, max and without the filter and then compare the shots for color, hues and edges. The filter went on easily and removed easily. No need for pliers or heavier equipment to remove the filter after it is screwed on. Again, I loved the hard stops and not having to look at the filter to see if it was not beyond the min or max values. Turning the filter was smooth. The max setting was enough to stop the motion of a water falls in bright sun, but not too much so I couldn't see through the viewfinder.Looking at the photos after the shoot, I didn't see any color differences between the photos taken at min, max or without the filter, the edges weren't dark and most importantly, I didn't see an X at the max value! I love the filter and it will take a permanent spot in my back pack, while I can remove several single stop filters. If you have been disappointed by variable ND filters in the past, or are looking for a variable ND filter, the K & F Concept ND8 to ND128 Variable Neutral Density Filter is a great choice. I was happy with this filter and you will be too!!
31/08/2020
K&F Variable ND Filter- Hard Stops & Best Bang for Your Buck
When I ordered the K&F variable ND filter, I wasn't sure what to expect in terms of quality and the coloring that would be achieved when my images were rendered. However, the colors do not shift at all, and I was pleased with how nicely they pair with the Sony A7iii and A7riii. As an owner of both Polar Pro and Tiffen filters, I must say this filter is a cost-efficient product, coming in at half the cost of the Polar Pro filters I own. Even better, is that this filter has hard stops so you don't get that X when you go beyond the filter's limit. If you're on the fence about ordering this product, I highly recommend trying it out. Below, I've added a couple images where the K&F variable ND filter was utilized- one shows the filter on my Sigma 135mm f/1.8 Art, and the other demonstrates a portrait I took while using it.
27/07/2020
Great!!
I use it on my Panasonic S1H with the Panasonic S line 24-70mm, works great, soft and well designed.
04/01/2021
Quality images with no X
Great the filter. No X. Great price. Also comes with a case
03/09/2020
These images belong to K&F Concept end users.
A
This really depends on multiple variables, but I would suggest the 8-128. The 2-32 will do well, but if you're shooting at 24fps, with a 1/48 (or 1/50) shutter, then it gets bright, so the extra couple of stops to 128 can be helpful. ND8-128 will give you the ability to just crank your ISO up a bit if the ND8 is a little too much as the sun gets dimmer.
Filter
Size
82mm
Transmittance
∕
Multi-Coating
√
Antireflection
√
Waterproof
√
scratch-resistant
√
HD
√
Filter Material
Optical glass
Pattern
√
Filter Thickness
7.3mm
Shape
Circle
Ring Material
Aviation aluminum alloy
Comparison of similar products
| | | | | | | |
| --- | --- | --- | --- | --- | --- | --- |
| | | | | | | |
| | | | | | | |
| | | | | | | |
| Rating | 9 reviews. | 6 reviews. | 3 reviews. | 28 reviews. | 12 reviews. | 6 reviews. |
| Price | $72.95 | $44.99 | $69.99 | $129.99 | $86.99 | $109.99 |
| Model | KF01.1080 | KF01.1273 | KF01.1483 | KF01.1087 | KF01.1086 | KF01.1484 |
| Size | 82mm | 77mm | 77mm | 77mm | 72mm | 82mm |
| Transmittance | ∕ | ∕ | 84% | ∕ | ∕ | 84% |
| Multi-Coating | √ | √ | √ | √ | √ | √ |
| Antireflection | √ | √ | √ | √ | √ | √ |
| Waterproof | √ | √ | √ | √ | √ | √ |
| scratch-resistant | √ | | √ | √ | √ | √ |
| HD | √ | | √ | √ | √ | √ |
| Filter Material | Optical glass | Optical glass | Optical glass | Optical glass | Optical glass | Optical glass |
| Filter Thickness | 7.3mm | 7.0mm | 0.13in/3.3mm | 9.3mm | 9.3mm | 3.3mm |
| Ring Material | Aviation aluminum alloy | Aviation aluminum alloy | Aviation aluminum alloy | Aviation aluminum alloy | Aviation aluminum alloy | Aviation aluminum alloy |