K&F XC15 82mm Circular Polarizers Filter, 18 Layer Super Slim Multi Coated CPL
Free shipping to eligible country
Brand:

K&F Concept

K&F XC15 82mm Circular Polarizers Filter, 18 Layer Super Slim Multi Coated CPL Ultra slim frame, only 4mm thickness.Double side 18-layer coated,water repellent,anti-oil,anti-dust,anti-soil,scratch resistant.

KF01.974

Availability:

In Stock

69.99

https://www.kentfaith.com/KF01.974_82mm-nano-x-cpl-filter-18-layer-multi-coated
Buy 2+ items get

10% off

!
Features
• Ultra slim frame, only 4mm thickness.Double side 18-layer coated,water repellent,anti-oil,anti-dust,anti-soil,scratch resistant.
• Ultra slim rim profile to avoid vignetting on wide angle lenses, while maintaining rotation capabilities to adjust polarization levels. Extra tough Magnalium frame ensuring great durability and jamming prevention.
• Circular CPL filters allow you to remove unwanted reflections from non-metallic surfaces such as water, glass et. They also enable colors to become more saturated and appear clearer with better contrast. This effect is often used to increase the contrast and saturation in blue skies and white clouds.
• NOTE: This filter is compatible with all 82mm lenses. Please verify your camera's lens thread size before ordering. Your camera's lens thread size will be marked somewhere on the lens barrel or printed underneath your lens cap. This number is always preceded by a "Ø" (diameter) symbol. For example: Ø82= 82mm lens thread size.
Frequently Bought Together
What is a CPL?
The use of lens filters can transform your photograph completely, as it allows you to go beyond the usual and explore something creative with your gear. Among multiple filters, a circular polarizing filter (CPL) is one such creative tool using which you can enhance the final photo that appears on your camera LCD screen.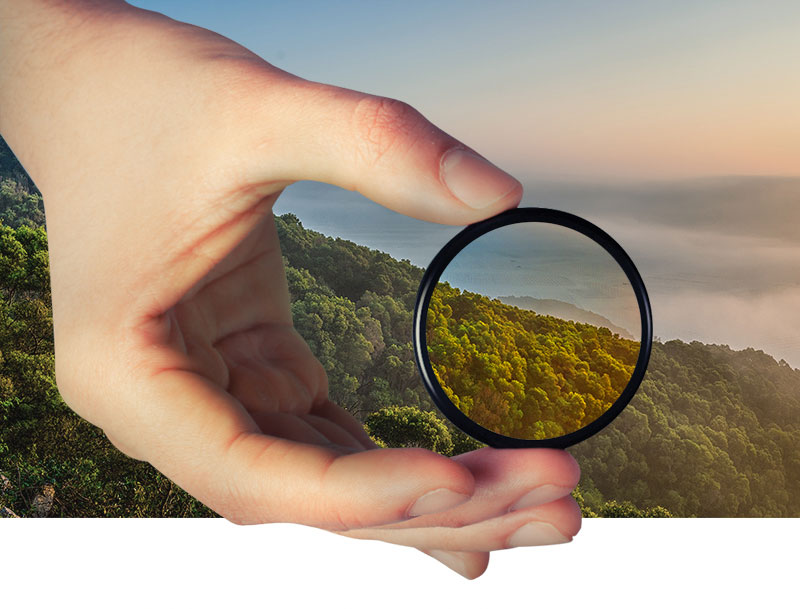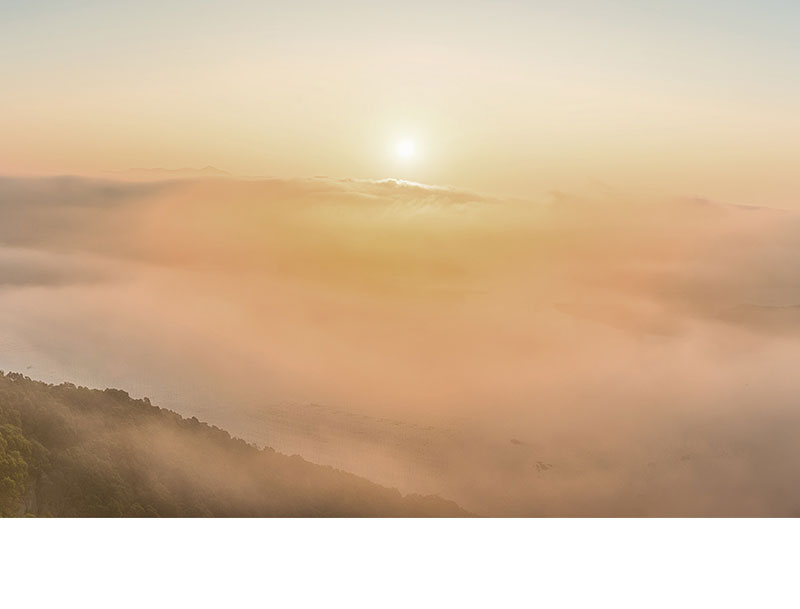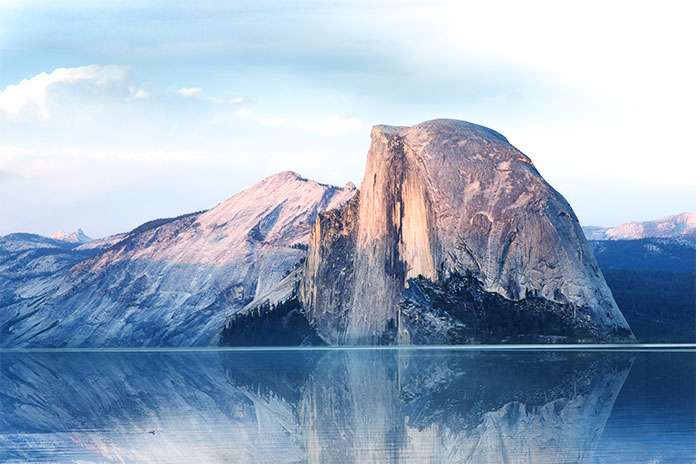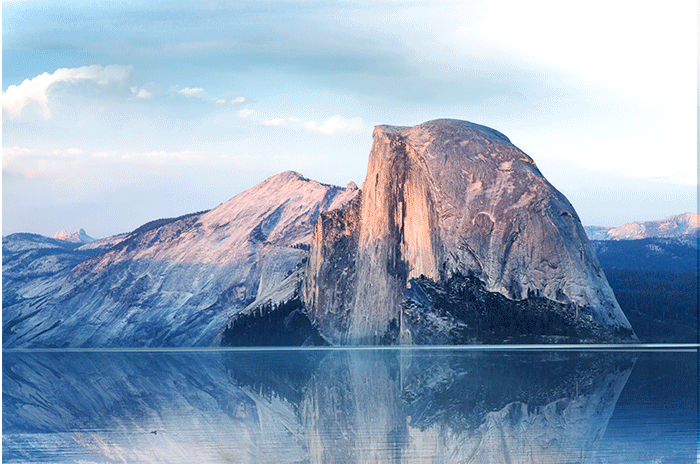 With the use of a Circular Polarizing filter (CPL) on your lens, you can enhance the colors in the sky as well as the elements in your frame. This is made possible as the CPL filter, when rotated at a particular angle minimizes the haze in the sky and enhances the color by reducing the polarization effect caused by sunlight.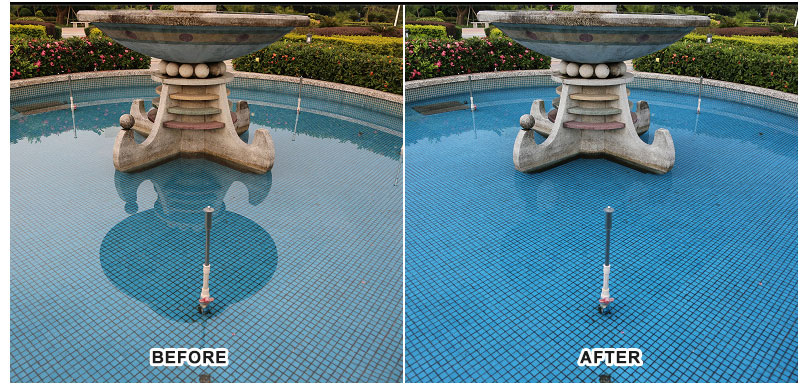 Enhancing colors and increasing contrast
Discussing the two images above, you can clearly see how mounting the CPL filter almost completely eliminates the reflection visible in the water body. Isn't that magical?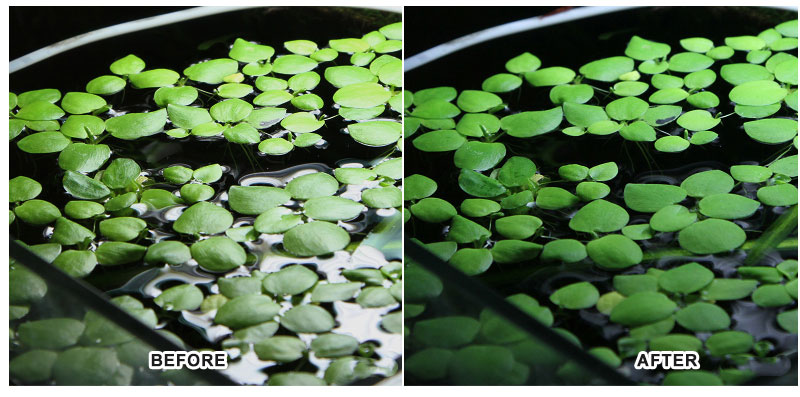 Dramatically reducing reflections
Using a CPL filter can allow you to minimize the mirror image being caused by in the reflective element in your frame. All you have to do is simply rotate the filter to the required angle.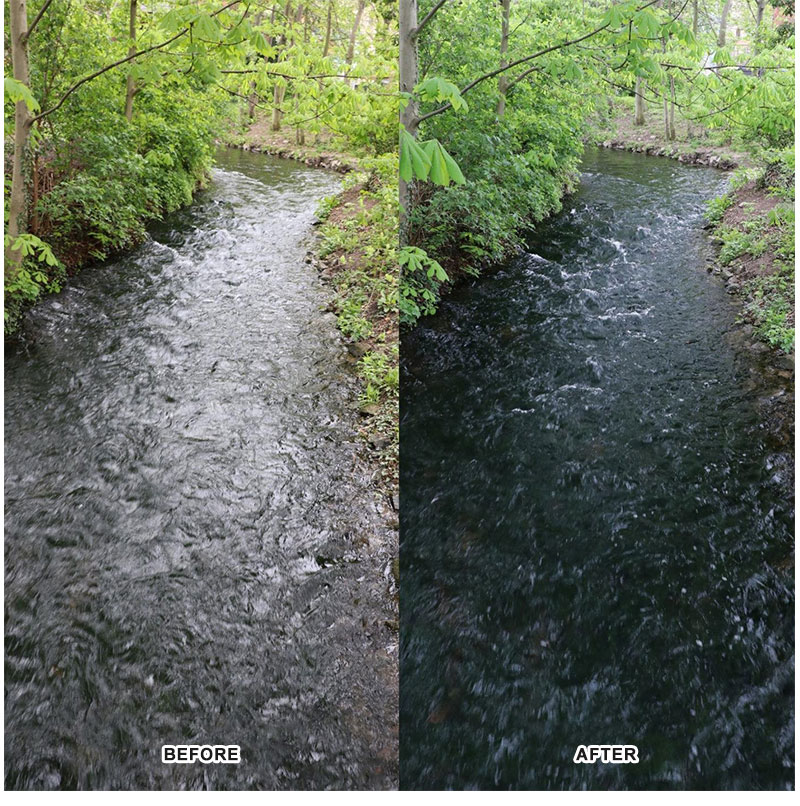 A CPL Filter Cuts Reflections
While taking photos of glass buildings or landscapes with a water body in the frame, it can be really challenging to get rid of the reflections being caused by sunlight. You might have to change your composition or wait for the light to change in order to get a reflection-free image.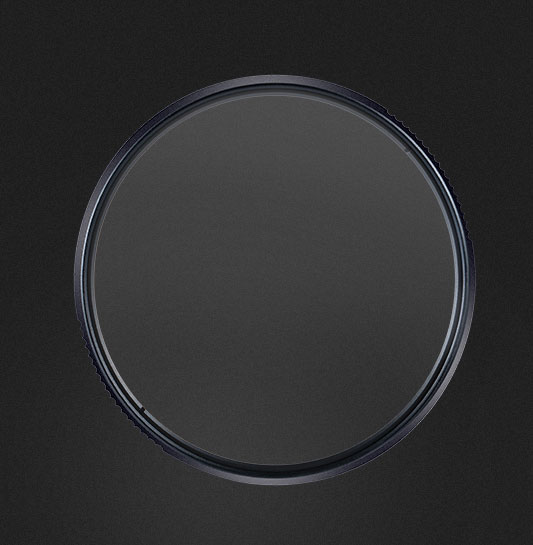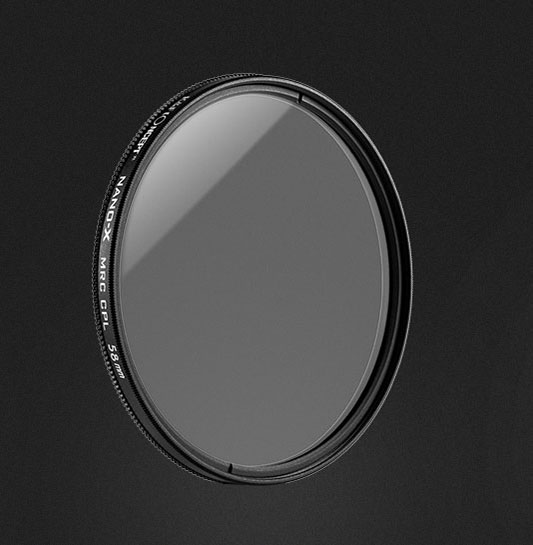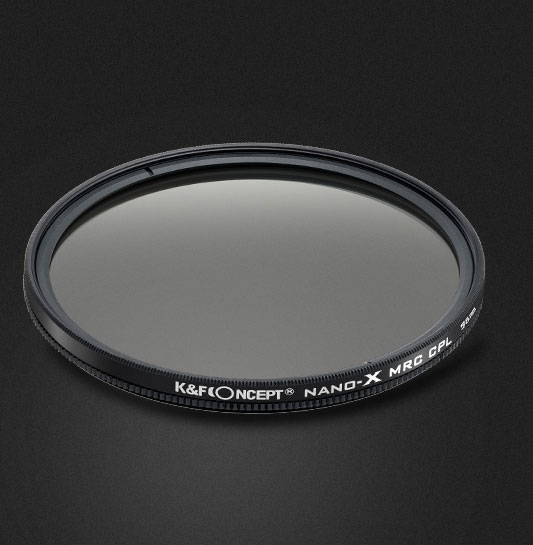 Great for anything but reflections
95% of my photography is shooting large furniture pieces in a studio. I needed a CPL to help reduce the shine coming off pieces with a higher sheen. This was not the filter for that. It did on the other have a surprising effect of reducing and controlling shadow, that I hadn't seen in some of the other CPLs I've used.In every other regard it's great filter! Build quality is excellent, outdoor performance in sunlight is incredible, beautiful color transmission, etc. It just sucks at reducing shine, glare and reflections...
Super value and superb quality circular polarizer filter!
Excellent packaging with a great storage case that works for varied sized filters! I put it on my 16-35, zoomed in and out looking for vignetting in the corners and was pleasantly surprised that it didn't have any shadows at the corners! I checked for color casting, looks great! Polarizes well! Is not too loose or too tight, I can still turn it inside the lens hood without it creeping! Screwed on very well! I have not found any negatives to date with this filter! I would say that it is an excellent buy!
Just what I needed
I needed an 82mm CP filter and had tried a different brand that was simply terrible because it was so hard to rotate. This K&F version is perfectly smooth to rotate and doesn't leave a color cast that I have noticed. I'm very happy with this filter and will look at other products from this company for future needs.
Quality of build
Great product, the holder has silicone on the inside to keep the filter from bouncing around inside your bag
Filter
size
82mm
Transmittance
∕
Multi-Coating
Antireflection
√
waterproof
√
scratch-resistant
√
HD
√
Filter Material
Schott B270
Pattern
√
Filter Thickness
5.5mm
Shape
Circle
Ring Material
Aviation aluminum alloy
| Image | Lens | Filter Size (mm) |
| --- | --- | --- |
| | Admiral G.M.C. Automatik-Weitwinkel 21mm f/4 | 82 |
| | Bower T-S 24mm f/ 3.5 ED AS UMC | 82 |
| | Canon EF 16-35mm f/ 2.8 L II USM | 82 |
| | Canon EF 16-35mm f/ 2.8 L III USM | 82 |
| | Canon EF 24-70mm f/ 2.8 L II USM | 82 |
| | Canon TS-E 135mm f/ 4 L Macro | 82 |
| | Canon TS-E 24mm f/ 3.5 L II | 82 |
| | Carl Zeiss Distagon 21mm f/ 2.8 C/Y | 82 |
| | Carl Zeiss Distagon T* 18mm f/ 3.5 Z | 82 |
| | Carl Zeiss Distagon T* 21mm f/ 2.8 Z | 82 |