Square Filter Holder System Pro Kit (Filter Holder + 95mm Circular Polarizer + Square ND1000 Filter + ND8 + ND64 + 4 Filter Adapter Rings) for Camera
Free shipping to eligible country
K&F Concept Pro Square Filter System won the iF DESIGN AWARD and Red Dot Design Award. Filter holder can holder both cpl and nd1000 filters. ultra slim frame and large diameter ensures no vignetting on wide-angle lens, rear cpl design for convenient i

SKU.1877

SKU:

SKU.1877

265.99

https://www.kentfaith.com/SKU.1877_100mm-pro-square-filter-system-cpl-nd8-nd64-nd1000-filter-67mm-72mm-77mm-82mm-adapter-rings
Description
* 【Original Design-Super-Diameter & Ultra-Slim 】K&F Concept Pro Square Filter System won the iF DESIGN AWARD and Red Dot Design Award. The filter holder can hold both CPL and nd1000 filters. Holder thickness 12mm, 91mm large clear aperture. Effectively reduce the chance of vignetting when using an ultra-wide-angle lens. ultra-slim frame and large diameter ensure no vignetting on a wide-angle lens, rear CPL design for convenient install and removal. Photography Gear for Valentine's Day Shoot.
* 【Kit Includes 】Filter holder + ND8 filter(3-Stop) +ND64 filter(6-Stop) + ND1000 filter(10-Stop)+ CPL filter +4 * adpter rings(67mm/72mm/77mm/82mm)+ Leather filter pounches.
* 【ND Filters Function 】ND filter to expend the exposure time to achieve to slow shutter to be used to record movement in subjects such as waterfalls, providing a silky smooth effect to flowing water. The filter frame avoids filter for accidental fall damage(≤1.5m).
* 【CPL Filters Function 】Allow you to remove reflections from non-metallic surfaces, such as water and glass, also in color and contrast enhancement, especially for the blue sky and white clouds.
* 【Import AGC Optical Glass 】The filters in this kit are made of Japan-made optical glass, both sides with nanometer coatings (total 28 layers), waterproof, scratch-resistant, oil proof.
Shipping
Free shipping to eligible country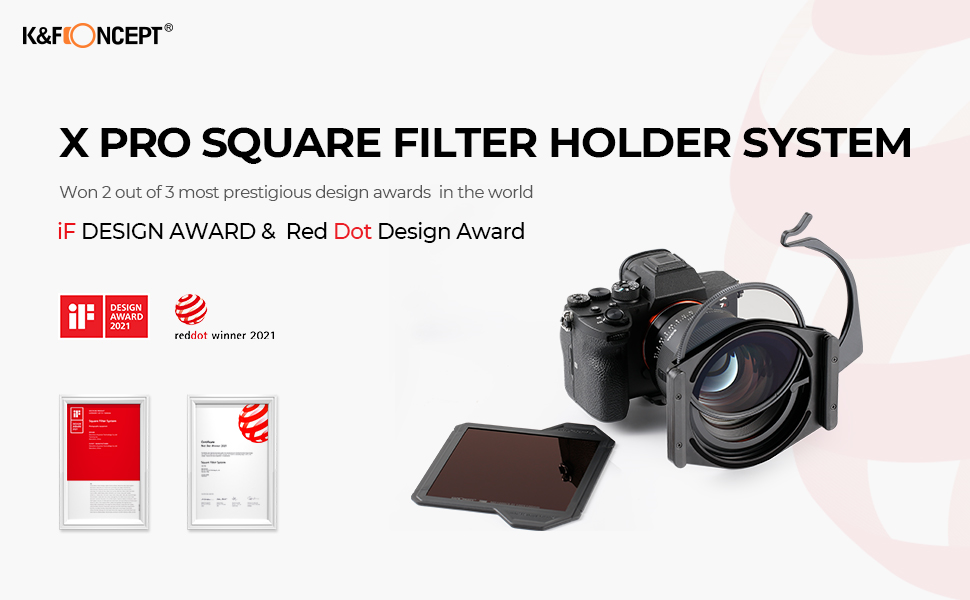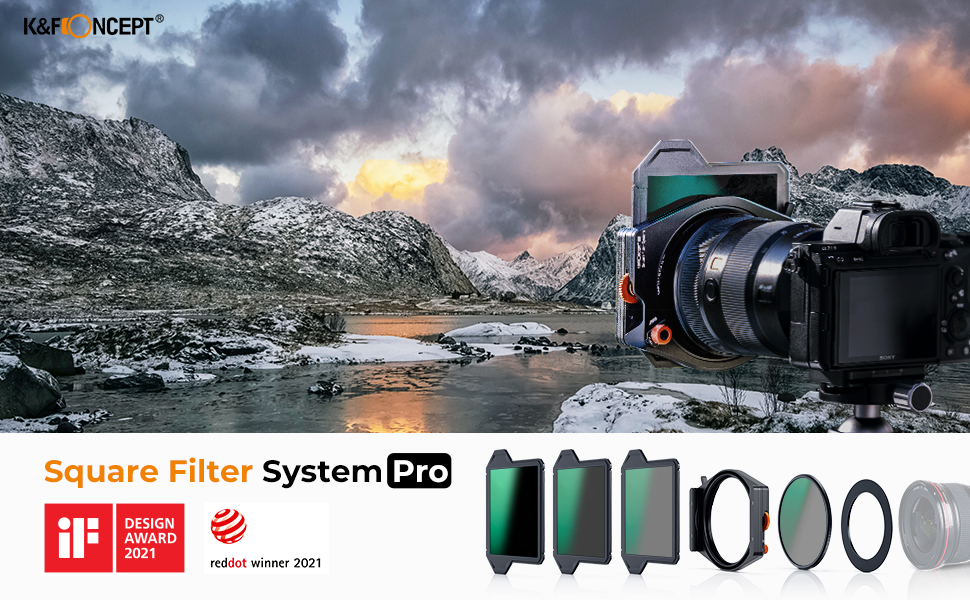 K&F Concept Square Filter Holder System Pro ( 95mm CPL Filter + Sqaure ND1000 Filter + ND8 + ND64+ 4 Filter Adapter Rings) for Camera Lens
Set inldudes: 95mm CPL + ND1000 + ND8 + ND64 + 4 * Adapter Rings (67mm/72mm/77mm/82mm)+ Leather Filter Bag Filter Material : Import Japanese AGC Glass ND Filter Function : Reduce the amount of light from ND8 (3 stops) / ND64 (6 stops)/ ND1000(10 stops). CPL Filter Function: Enhance the corlor and contrast( especially in blue sky and white clound) Filter Holder: Ultra slim(12mm thickness ) to avoid vignetting on wide-angle lens. Coatings : 28 multi-layer coatings with double side polishing technology.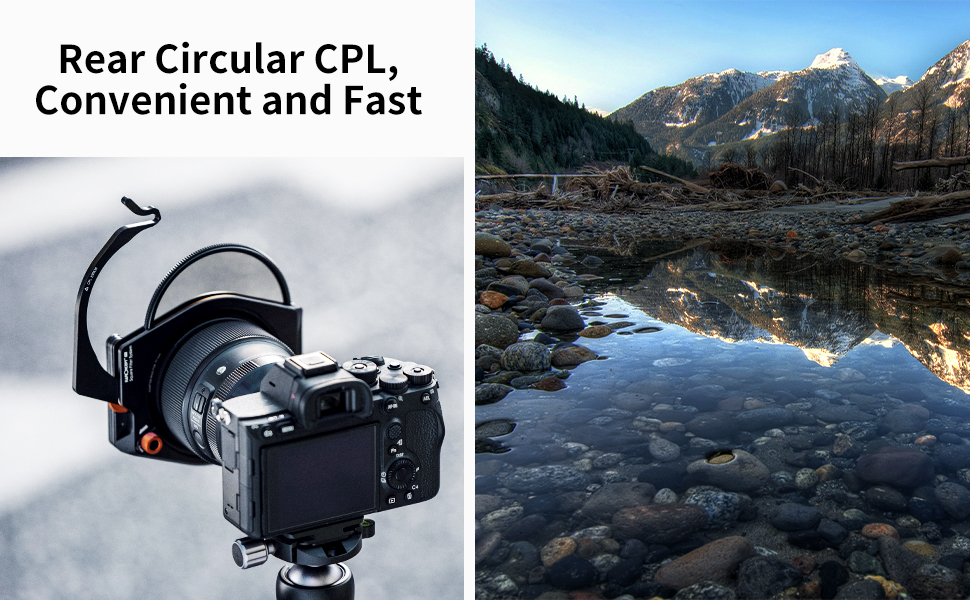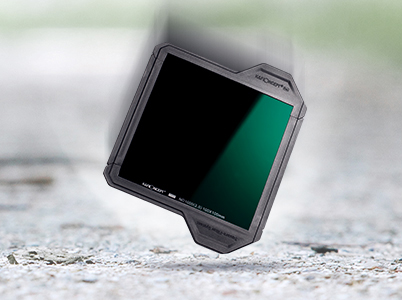 One More Protection,Reduce Accidents
Experimental test
The square filter frame can protect the lens from falling from a height of 1.5 meters to a flat ground without chipping.
Note: The frame cannot protect the lens from falling onto a sharp convex surface.
Way of Install the Square Filter Holder System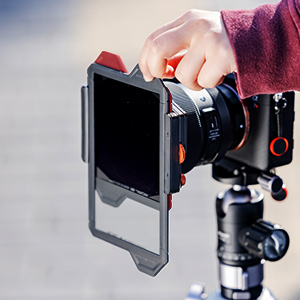 Square filter holder
Other than the CPL, you can install 2 K&F square filters. ( NOT suitable for square filter without our protective frame)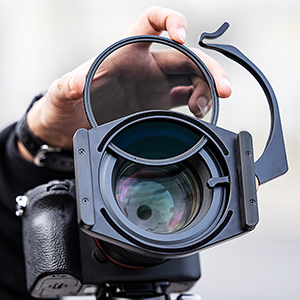 Rear CPL Slot
You can add CPL or take it out. In both cases, it is sealed and designed to prevent light leakage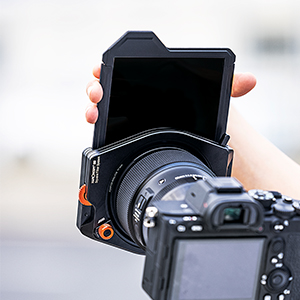 Protective Filter Frame
The square filter frame is helpful to protect the lens from accidentally falling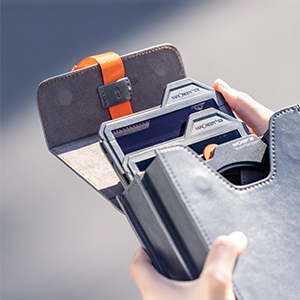 Filter Bag Included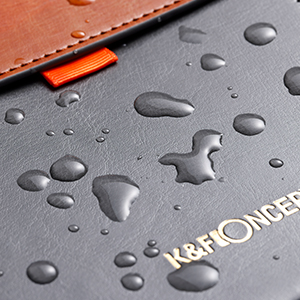 Waterproof Storage Bag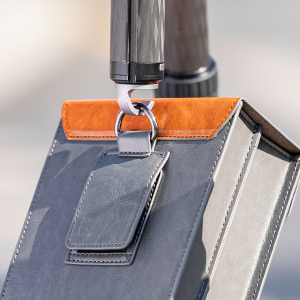 All In One Kit
| | | | | | |
| --- | --- | --- | --- | --- | --- |
| | | | | | |
| | | | | | |
| | | | | | |
| Rating | 21 reviews. | 19 reviews. | 21 reviews. | 86 reviews. | 4 reviews. |
| Price | $265.99 | $235.99 | $136.99 | $136.99 | $89.99 |
| Model | SKU.1877 | SKU.1808 | SKU.1878 | SKU.1601 | SKU.1600 |
| Size | / | / | / | 100mm/150mm | |
| Series | X-PRO series | X-PRO series | X-PRO series | X-series | X-series |
| Recommended Scenes | Landscape Photography | Landscape Photography | Landscape Photography | Landscape Photography | Landscape Photography |
| Function | Light Reduction Effect/Remove Glare | Light Reduction Effect/Remove Glare | Light Reduction Effect/Remove Glare | Light Reduction Effect | Light Reduction Effect |
| Filter Material | Japanese AGC Glass | Japanese AGC Glass | Japanese AGC Glass | Japanese AGC Glass | Japanese AGC Glass |
| Multi-Coating | 28 layers | 28 layers | 28 layers | 28 layers | 28 layers |
| Waterproof | √ | √ | √ | √ | √ |
| scratch-resistant | √ | √ | √ | √ | √ |
| HD | √ | √ | √ | √ | √ |
| Transmittance | | | | 12.5% (GND8) | |
| Antireflection | | | | √ | |
| Filter Thickness | | | | 2mm | |
| Ring Material | | | | Aviation aluminum alloy | |
Great Price -- Great Pictures
This is a very versatile system and a quality product. The tabbed filters slide in and out of the holder without difficulty. So far, no light leaks. I love the ability to get frames for my additional filters, 100X100 and 150X100. It keeps fingerprints off the filter.The company is based out of Hong Kong. I would have liked to get additional adapter rings, but the company does not sell them separately, or so it seems. I've contacted them via their web site/email address and keep getting ads for their backpack. I was referred to get magnetic adapter rings which are not for this system. It appears if you want to get adapters you need to buy the filter holder and adapter rings.This is definitely a product to purchase. I look forward to shooting pictures with it. It would be nice to have a wide angle lens shade, but then, you can't always get what you want.
11/05/2022
All I can say is WOW!!!
This filter set is exactly what I was looking for. No plastic or light leaks here. It's very well manufactured and packaged. All light weight aircraft aluminum and optical glass. No color distortion in the filters. Everything fits nice and snug. If it didn't, then you would be inviting light leaks. Some reviewers said the fit was too tight. Not mine, it was perfect. Looking forward to using these on a daily basis. Great job K&F.
02/05/2022
Quality kit at a very good price
I loved the quality of the materials, all metallic. I looked at a lot of kits but they were all plastic and this one caught my attention especially from the comments. The truth is that it was a success because every other similar kit doesn't fall under 300€.The nd1000 optical filter is made of glass and gives a very good quality. The only thing I noticed is that it loses a little saturation and the white balance is a little bluish, but when processing the RAW it is easily fixed. You increase the colour temperature and saturation and you're done!!! (I use a Canon 80d + 16-35 f4 is). I imagine every lens will be different.Attached a few photos so you can see the difference with filter and without filter. Exposure time on the photo with the 30" filter.If you want to start in the world of filters, don't even think about it for this price. Excellent results.
23/01/2022
Really nice leather
It's made from really high quality leather and has a magnet to keep it closed. There is a belt loop which I will probably never use, but there is a metal frame to clip onto your bag which I will probably use.
23/01/2022
Good quality at an affordable price
I don't see any significant colour cast. So if you want to experiment with real filters without breaking the bank, these are a good buy. The filter sleeves are beautiful and the whole product presentation/packaging exudes quality.
22/01/2022
Great value for money
Very valuable!
20/01/2022
Does what it should!
Clean workmanship...I am still testing it.
12/01/2022
A good choice
The filter is cleanly made, the tint absolutely even and without streaks.I am very happy with my decision to buy this filter.
11/01/2022
K&F Pro Filter unboxing - The Next Gen of Filters?
WOW! - This is a fully professional filter system for a budget price!
How to install 100mm Pro Square Filter System - UK
Filter
Size
/
Series
X-PRO series
Recommended Scenes
Landscape Photography
Function
Light Reduction Effect/Remove Glare
Filter Material
Japanese AGC Glass
Multi-Coating
28 layers
Waterproof
√
scratch-resistant
√
HD
√
Transmittance
Antireflection
Filter Thickness
Shape
Ring Material