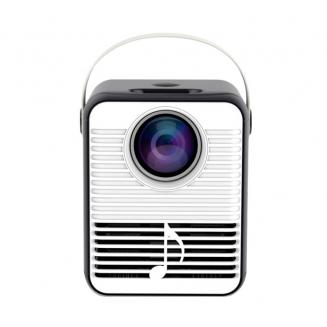 - 【160inch Screen and 4000L Brightness】: The video projector provides a watching size from 30" to 160" with the projection distance between 3.28ft to13.12ft, 9.32ft is the ideal viewing distance. With the updated LED lighting source technology and ±15° electronic keystone correction, 150ANSI (4000Lumen) home projector can show bright screen with fantastic image clarity.
- 【1080P Supported Video Projector】: The home theater projector adopts the native 720P resolution with 1000:1 contrast ratio, support up to 1080P, which provides an incredibly lifelike picture for videos and movies.
$143.99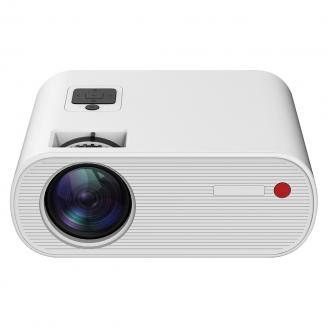 - Clear and bright images, 2200 lumens, 2000:1 contrast ratio, higher brightness, +70% brightness, provide brighter color images than ordinary projectors. The real resolution of 720p, supports 1080p, the best projector size: 50"-120", the aspect ratio is 16:9/4:3. HiFi stereo speakers, built-in dual stereo SRS sound effects, make you feel shocked when watching movies and playing games.
- Projection distance 1m-3m, image zoom (-25%), no need to change the projection distance.
$113.99