Tripod Gimbal Head 44lbs/20kg Load Professional Heavy Duty 360° Pantilt with 1/4'' Standard Quick Release Plate & Bubble Level
To
United States
Expedited Free Shipping
3-5
business days
K&F Concept Tripod Head helps to capture actions. Made of aluminum alloy for sturdy structure. 360 degrees adjustable. Akka standard quick release plate.

KF31.033

SKU:

KF31.033

89.99

https://www.kentfaith.com/KF31.033_kf-concept-professional-heavy-duty-metal-360-degree-panoramic-gimbal-bird-watching-head
Description
* [Bird-watching pan/tilt] is used for sports tracking, suitable for shooting birds or sports events. A pan/tilt can easily capture the shooting template in all directions;
* [Structure] Using 6061 aluminum alloy, the gimbal weighs more than 1.7kg, sturdy design and structure, stable, fast moving horizontally and vertically;
* [Performance] The horizontal adjustment of the lens platform can accurately position any size lens and the center of gravity calibration ruler of the camera system, and can position the lens repeatedly;
* [Panorama shooting] The rotating base and vertical arm can be rotated 360 degrees (horizontal and vertical), which can meet the needs of photography from different angles.
* [Quick release plate system] Universal Akka standard quick release plate, including standard 1/4 inch quick release plate and level. Anti-slip design on quick release plate
Shipping
To
United States
Expedited Free Shipping
3-5
business days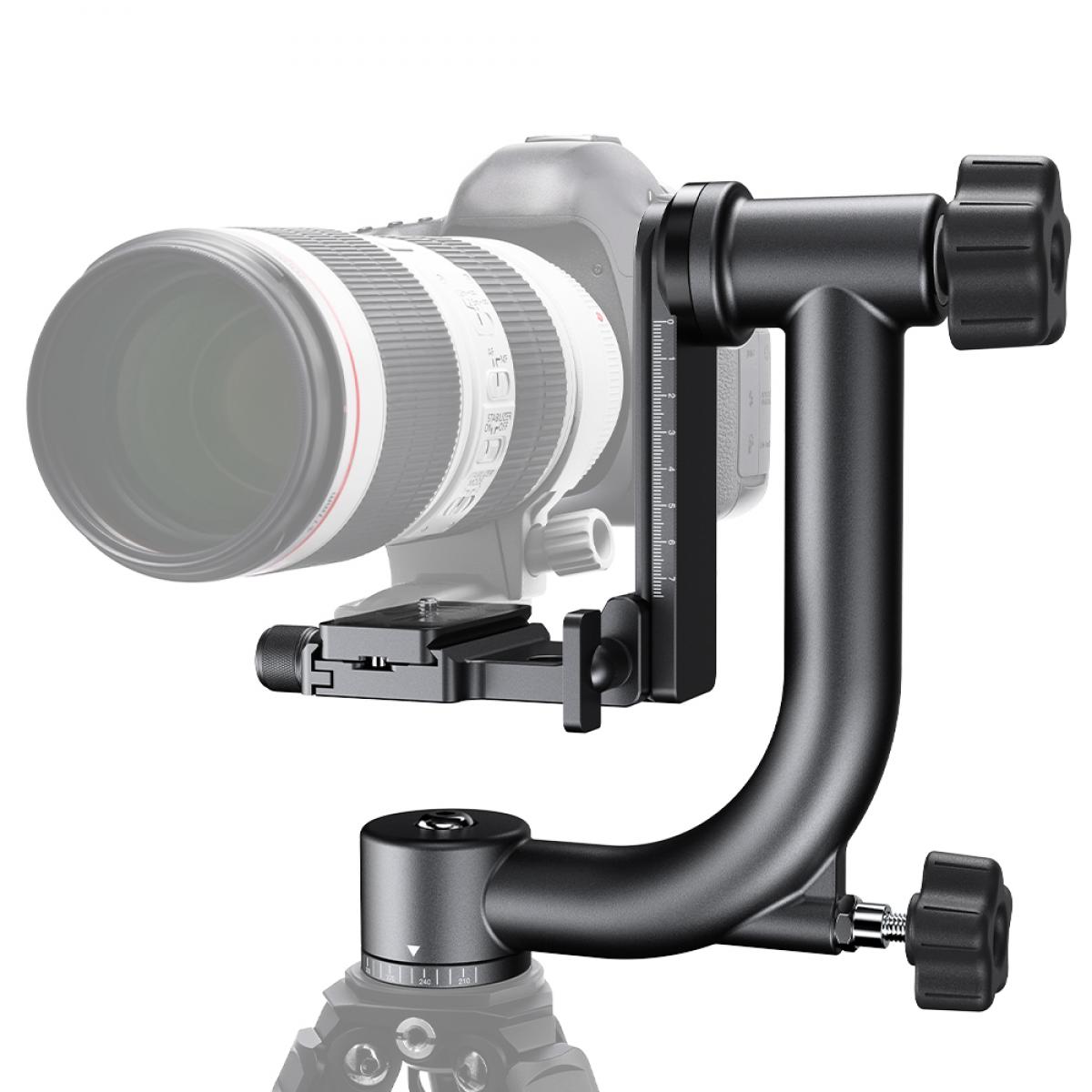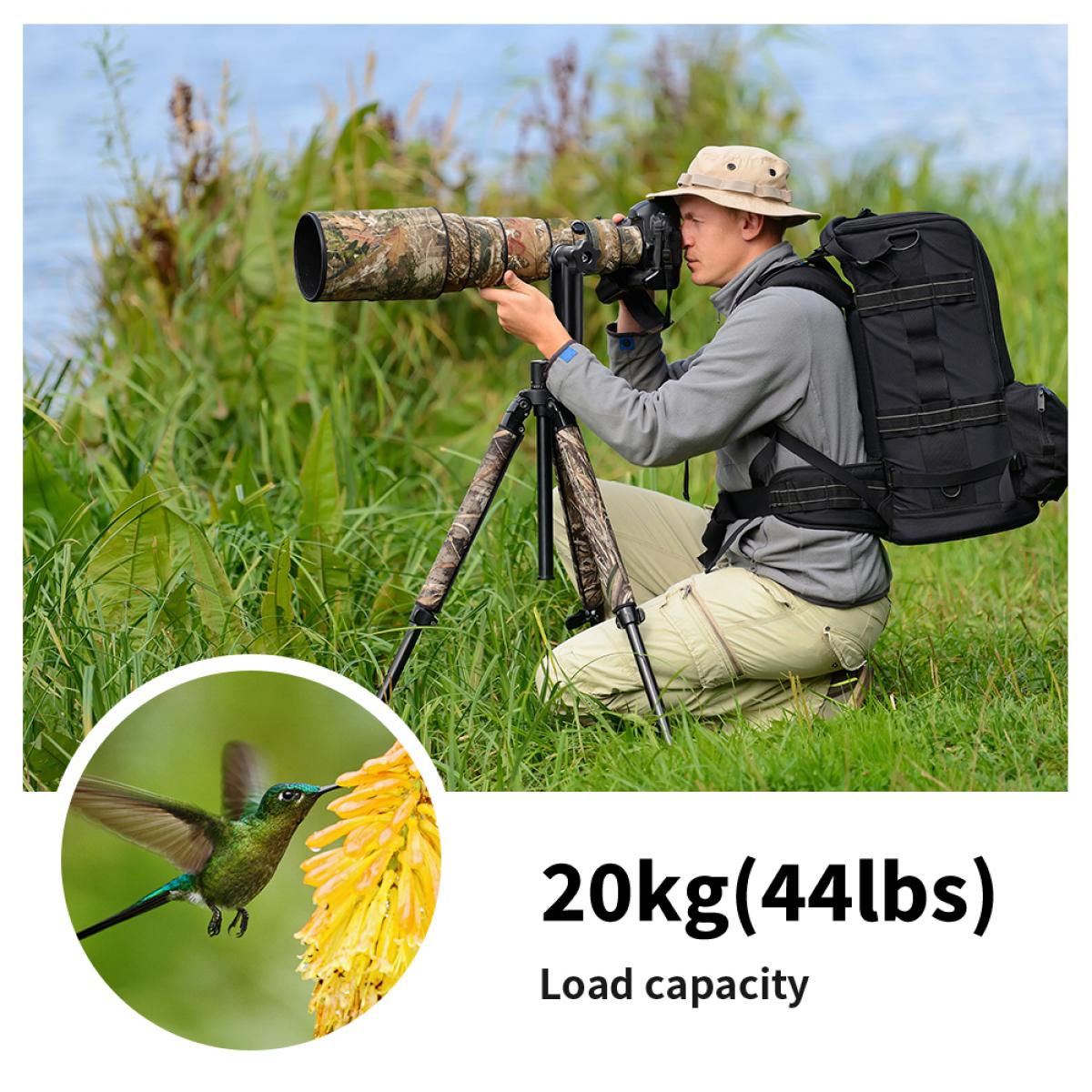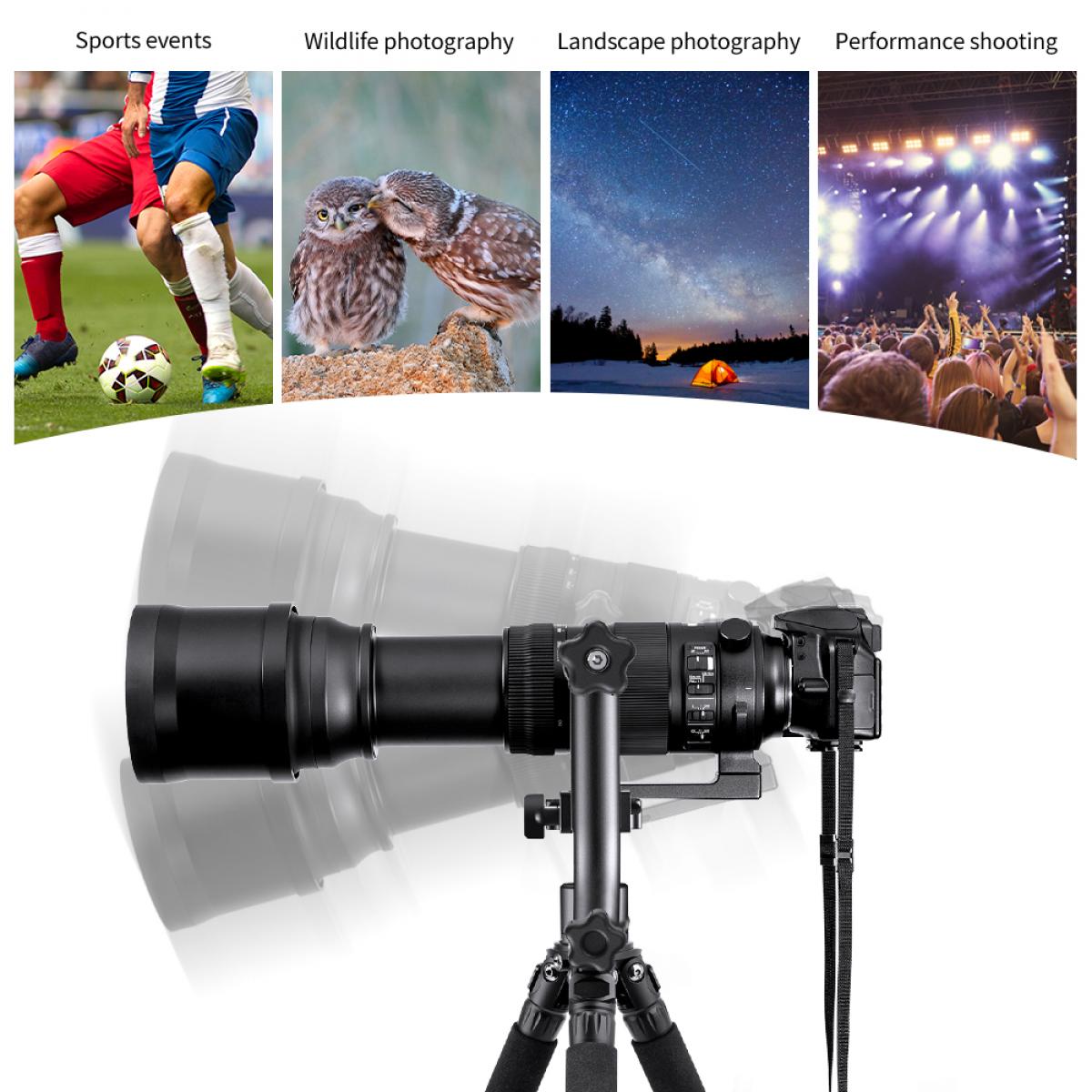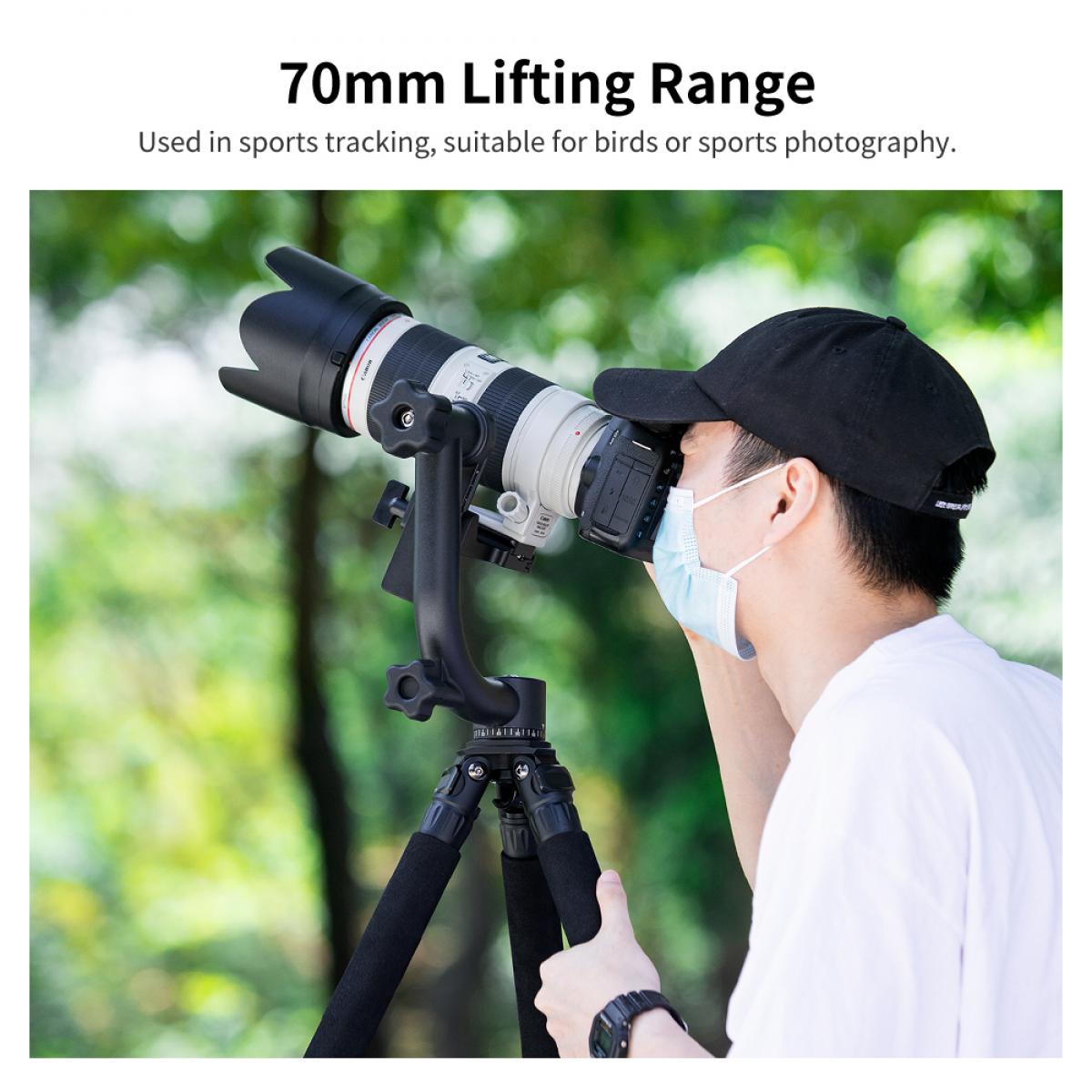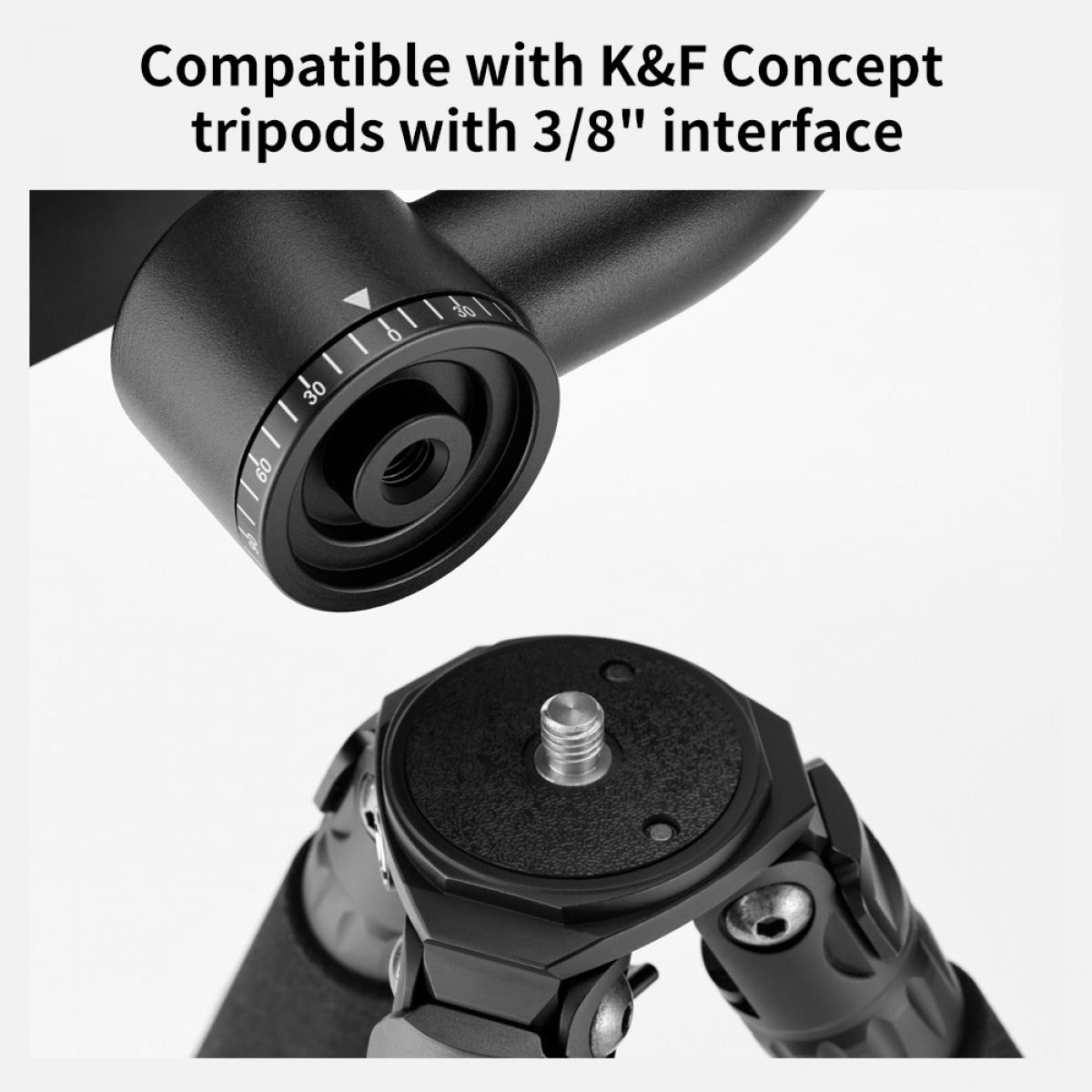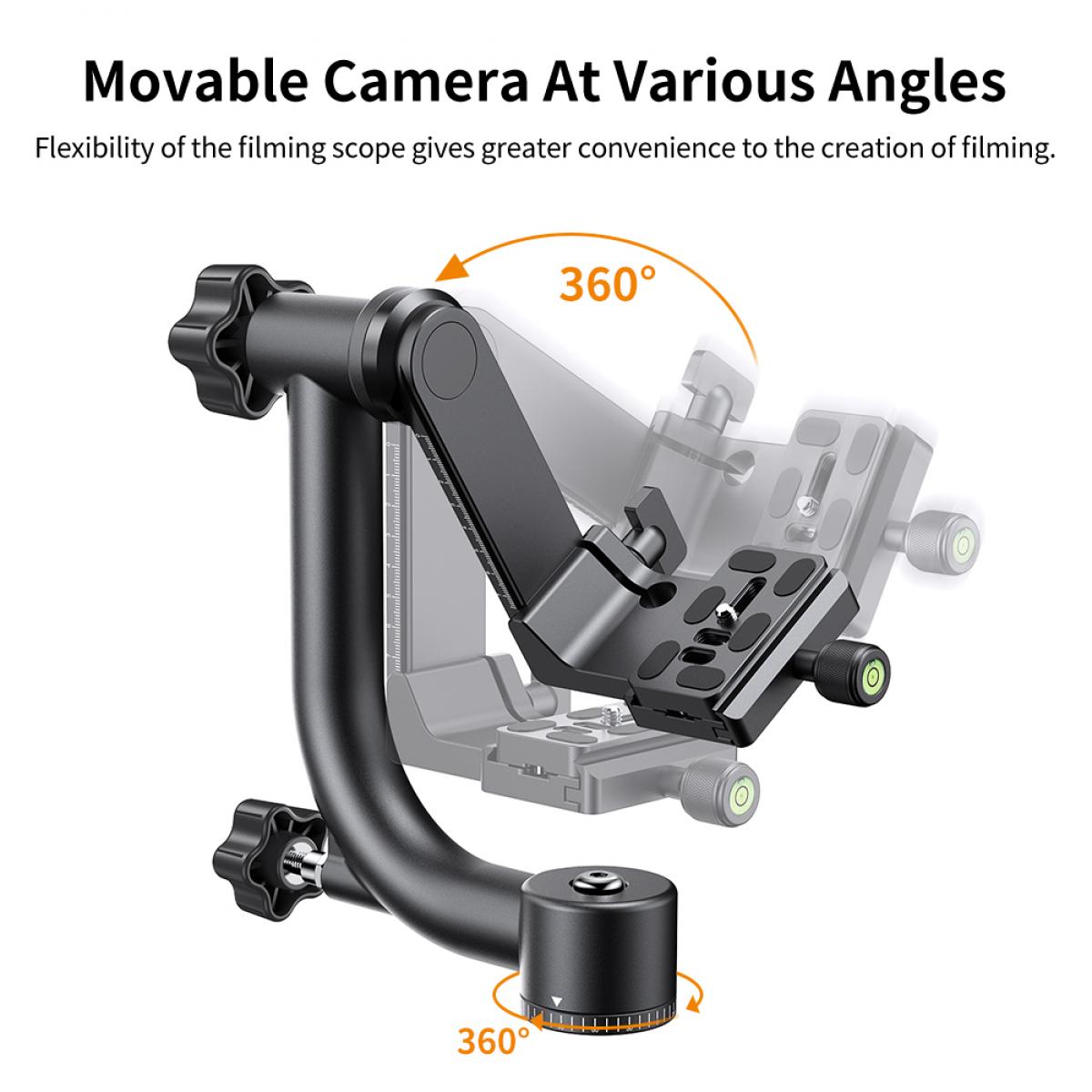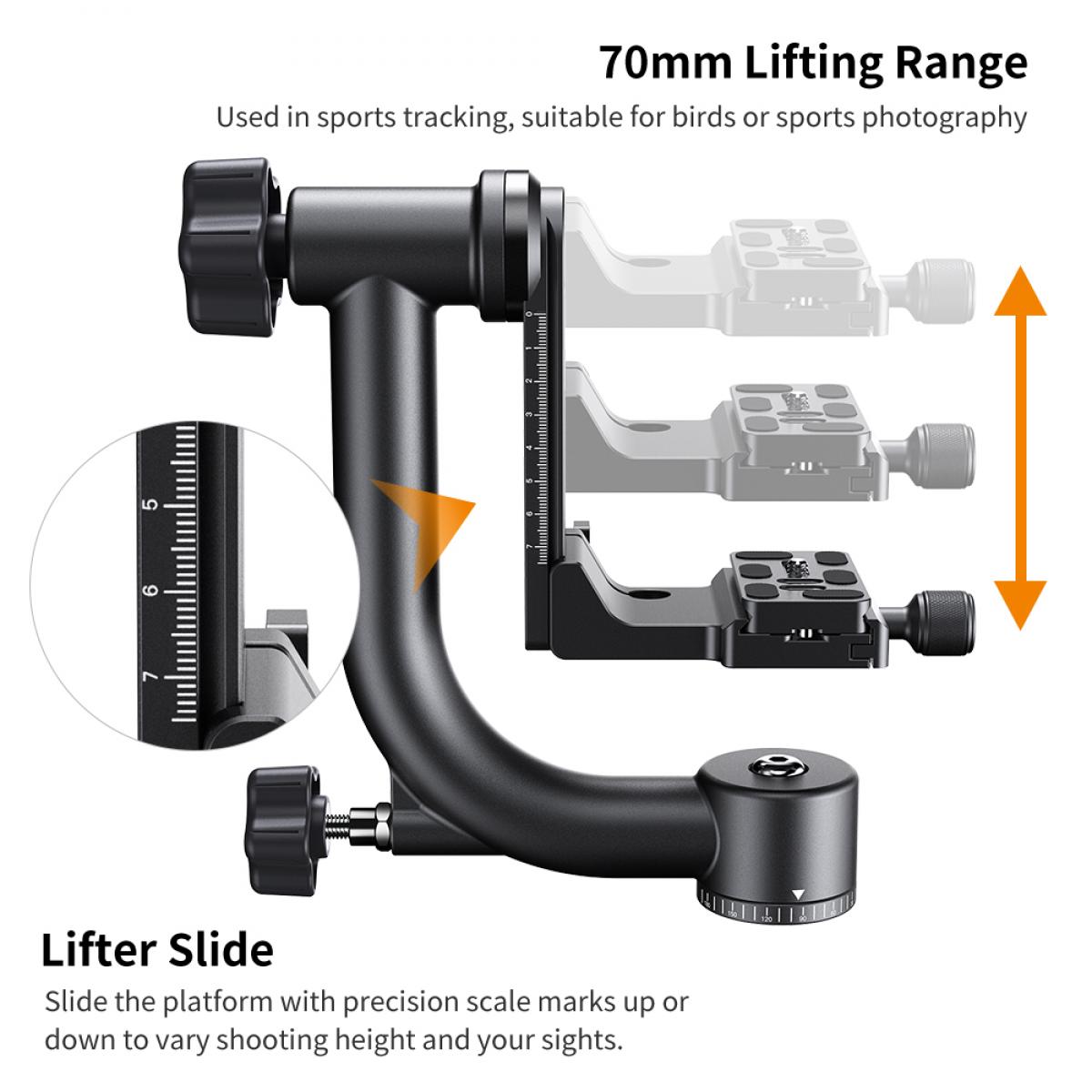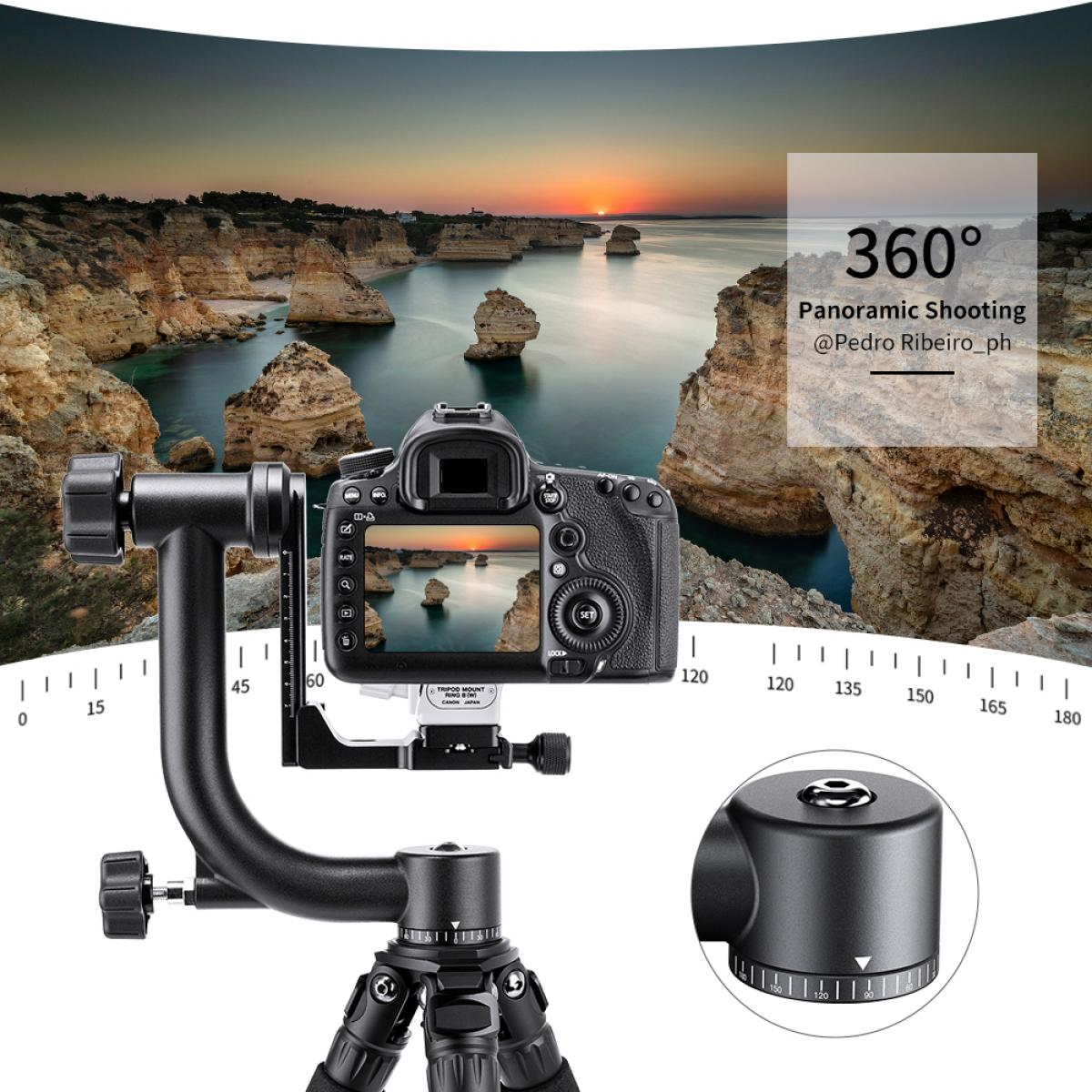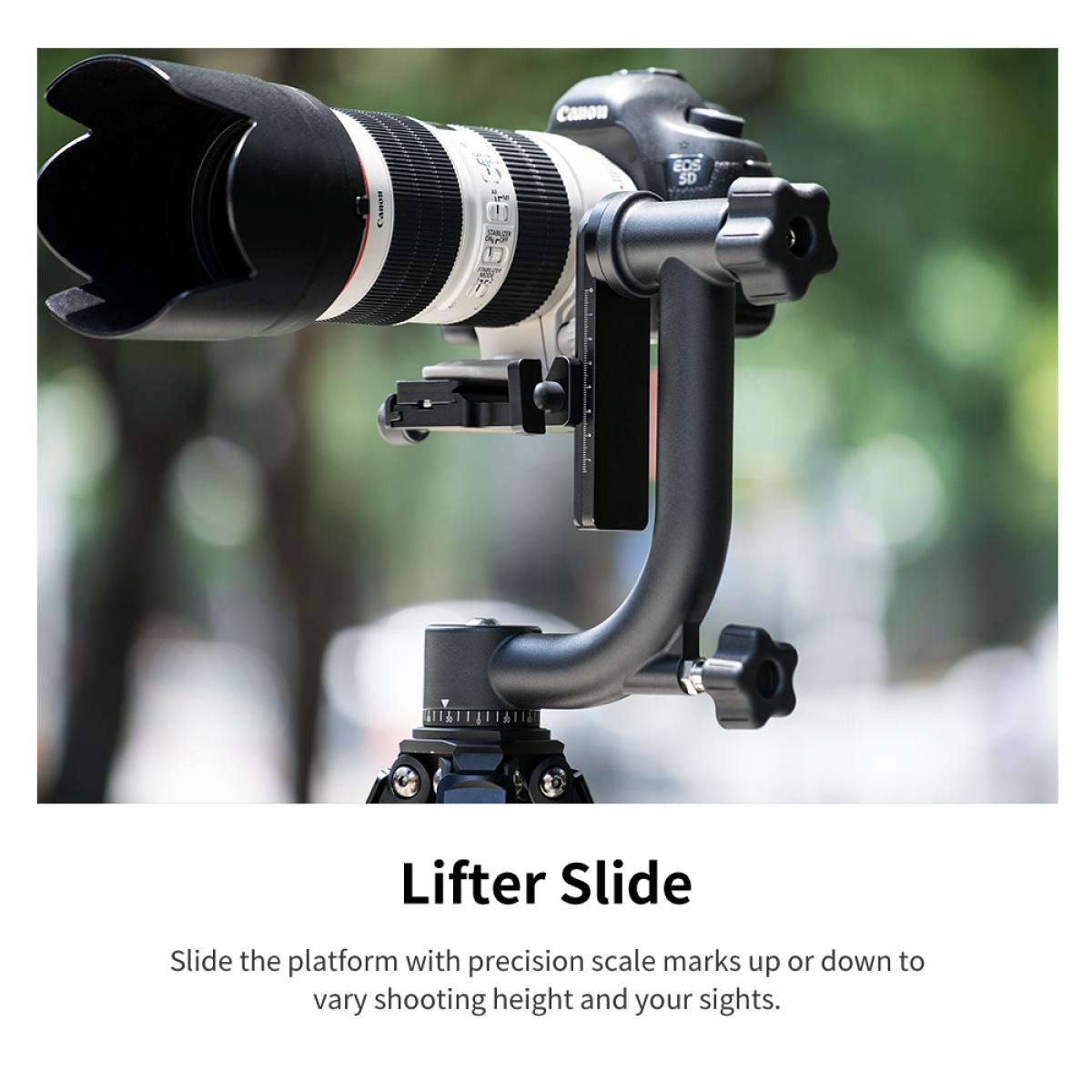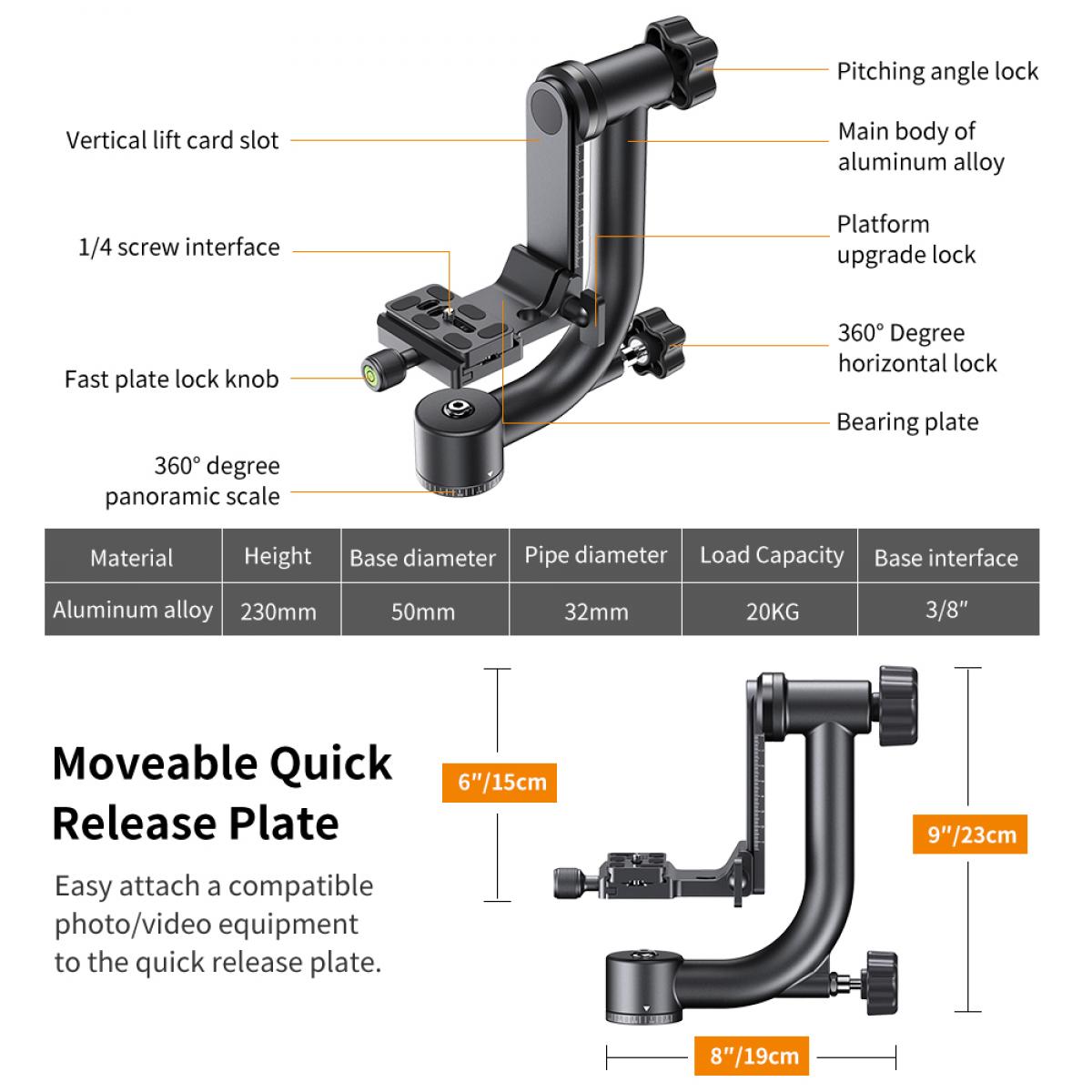 Works perfectly
Works perfectly Very secure and fluid comparable to more expensive models I would definitely purchase this beginner or pro.
26/03/2022
Great value.
Sits on top of my tripod, for use with long camera lenses.
21/08/2021
A horrable gimbal head...but fixable
First off this thing is wobbly and anything but smooth. If you are not handy do not buy this one. I disassembled mine and was able to get it stable and smooth. This is what I did.I disassembled mine and was able to get it stable and smooth and this undoubtedly voided any warranty. The compass is something you would get out of a gum ball machine. I removed it along with the cap it sat in. This gave me access to the bolt. I disassembled and found that some of the machining was not deburred and bits of metal were in the joint. I deburred the machining and cleaned up any loose metal. Test fitting the parts relieved a lot of slop to the fit, well over 0.030". I was on a dead line and could not make a spacer so used brass shim stock to tighten the fit. The lubrication was very tacky so I cleaned all parts and used a Teflon based lubricant. The bolt was a tapered head and was very hard to get the pressure correct. Replaced bolt with a button head and made a brass washer to allow movement though time. The tilt joint was also disassembled as it was very wobbly when loosened to move and would loose position in the process of locking it down. Again I shimmed the parts to tighten the fit and lubricated. This was harder to shim as part of the lock down mechanism is also part of the stability for this joint. The lock down screw for the mounting plate had a bubble level in it...even though it would serve no practical use. I removed it and found it was based on a metric thread M6-1. I removed it and modified a seat post adjuster from a bicycle so I now have a cam lock. To cover where the compass had been, I used a bubble level (in a position that is actually useful) that I attached with double sided tape. This is just till I can machine proper spacers out of UHMW plastic at which time I will attach the bubble level better..For the price it is what it is, you get what you pay for. If you are capable of fixing its short comings it might be a bargain compared to high end gimbals.
05/07/2021
Tripod Gimbal head
Perfect for my needs on a heavy duty Tripod. Wouldn't work on my lightweight tri-pod because it is heavy. I had to purchase a heavier Tripod so the balance of traversing side to side or up and down was sturdy during my phot shoots
07/05/2021
Well made!
I got this quickly and was very pleased with it, especially for the money. The only thing that I didn't expect is that the base is 3/8" and my tripod adapter is 1/4". So I bought some 3/8" to 1/4" threaded bushings and that worked out perfectly.
30/03/2021
Gimble
I was hesitant ordering the right product. Was referred by a friend. Awesome gimble, exactly what I needed. Thank you. Received a day earlier.
17/03/2021
Works Great
This is my first Gimbal - for me it works great. I shoot mostly sports and wildlife. I switch the Gimbal between my tripod and my monopod. I've been using it successfully without any complaints for about 5 months.
24/01/2021
Perfect protection
I was told I should protect my camera with a sturdy tripod. This definitely does the job.
26/12/2020
Great product.
Great product.
24/12/2020
Great product for the right job and the money
Definitely worth the money and it's sturdier than I thought it would be. Enough adjustable parts to make it work at least for what I do which is YouTube videos. I do recommend that you either get a heavy duty tripod or be very aware of how top heavy your lighter tripod becomes. Overall very happy with it especially for such a low price.
11/08/2020
A
Thanks for inquiry. yes can fit well, please trust to place order
A
It's a standard 1/4"-20 Female to 3/8"-16 Male Screw Adapter Reducer Bushing Converter. This unit comes with one in the box, but fair warning. It tends to stick on the original 3/8" tripod head. I'd suggest possible gluing the nut in the unit or at least waxing the original head before use.
A
I purchased two of them. One for my tripod. The other for my monopod. Works great will be happy to add a photo if you'd like.