Arca Swiss Quick Release Plate Camera and Smartphone Mount CA02 for iPhone, Samsung Android
Buy 2 get 5% off, Buy 3 get 10% off, buy 6 get 20% off
To
United States
Expedited Free Shipping
3-5
business days
K&F Arca Swiss Quick Release Plate for Camera and Smartphone, Quick Release Plate, Arca Plate, Arca QR Plate, Smartphone holder, Vlogging gear

KF31.027

SKU:

KF31.027

22.49

https://www.kentfaith.com/KF31.027_kf-arca-swiss-quick-release-plate-for-camera-and-smartphone
Description
* Arca Swiss compatible quick release plate. Fit all K&F tripods.
* Aluminum alloy material, CNC processing, durable and exquisite.
* Universal bracket designed for cellphone and cameras photography enthusiasts, travel photographers.
* Standard 1/4 inch screws,can install other accessories, such as tripod, ball head and light etc.
* Size: 3.30''*1.51'' *0.31''(L*W*H),can be extended to 4.21'' mm with the spring.
Shipping
To
United States
Expedited Free Shipping
3-5
business days
Sale
Buy 2 get 5% off, Buy 3 get 10% off, buy 6 get 20% off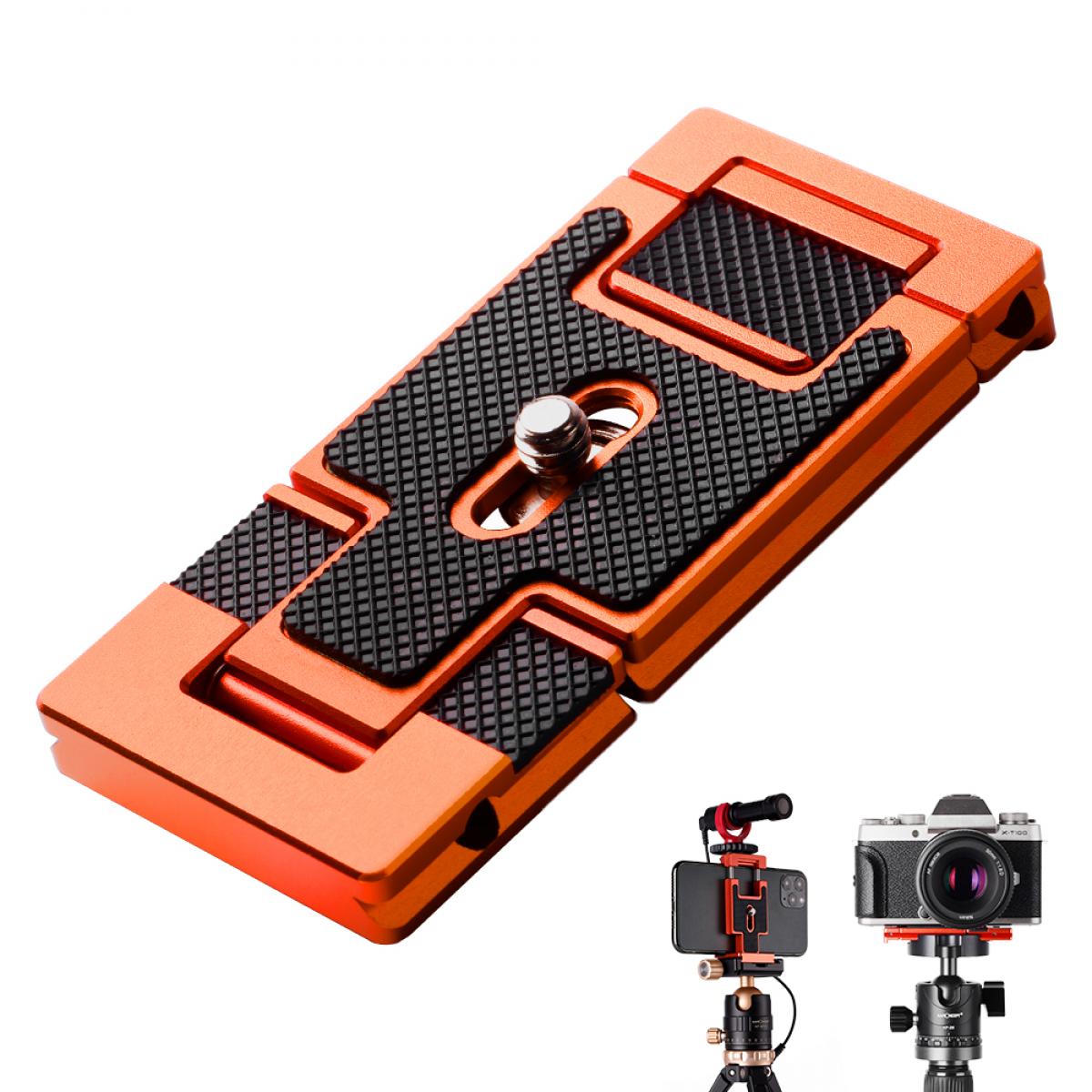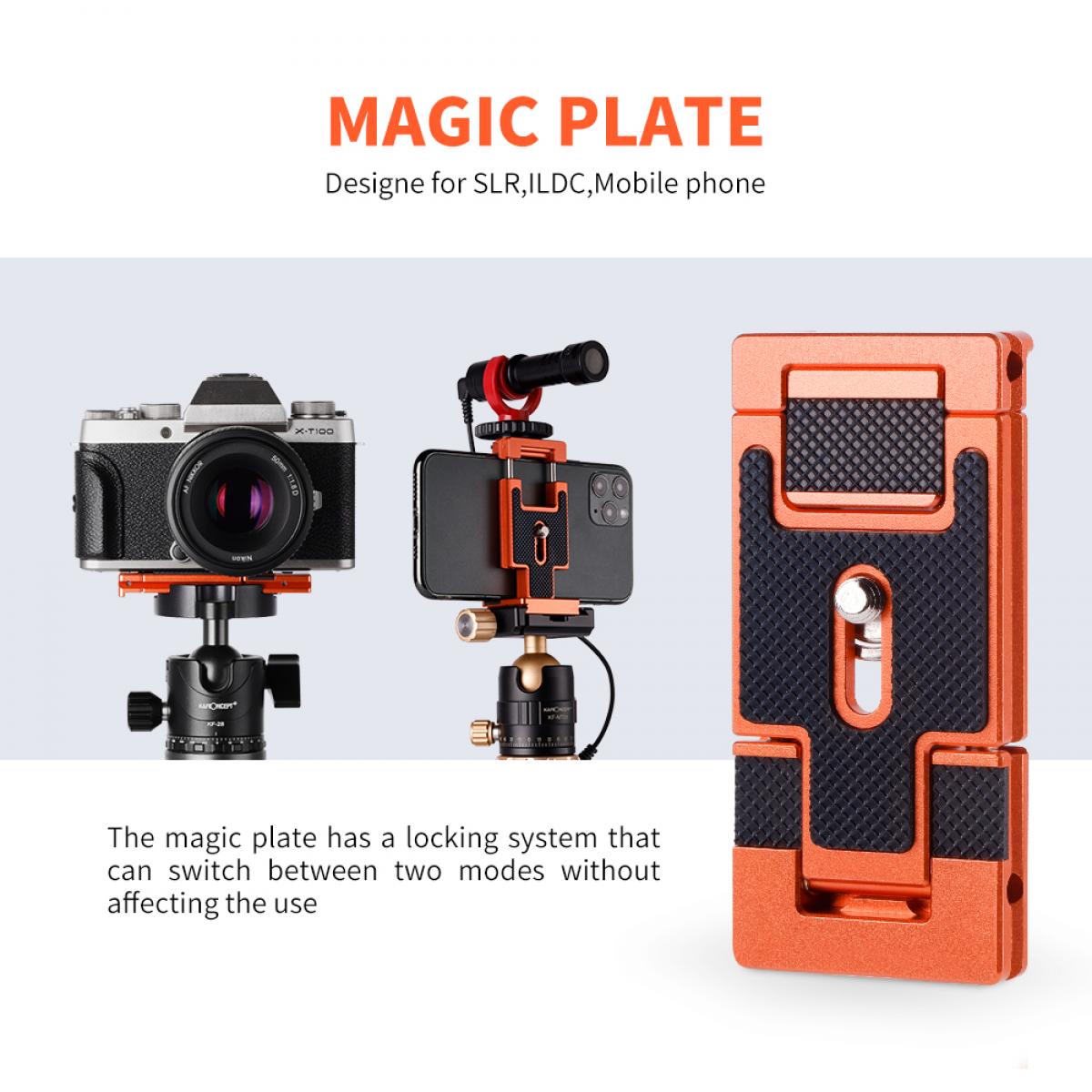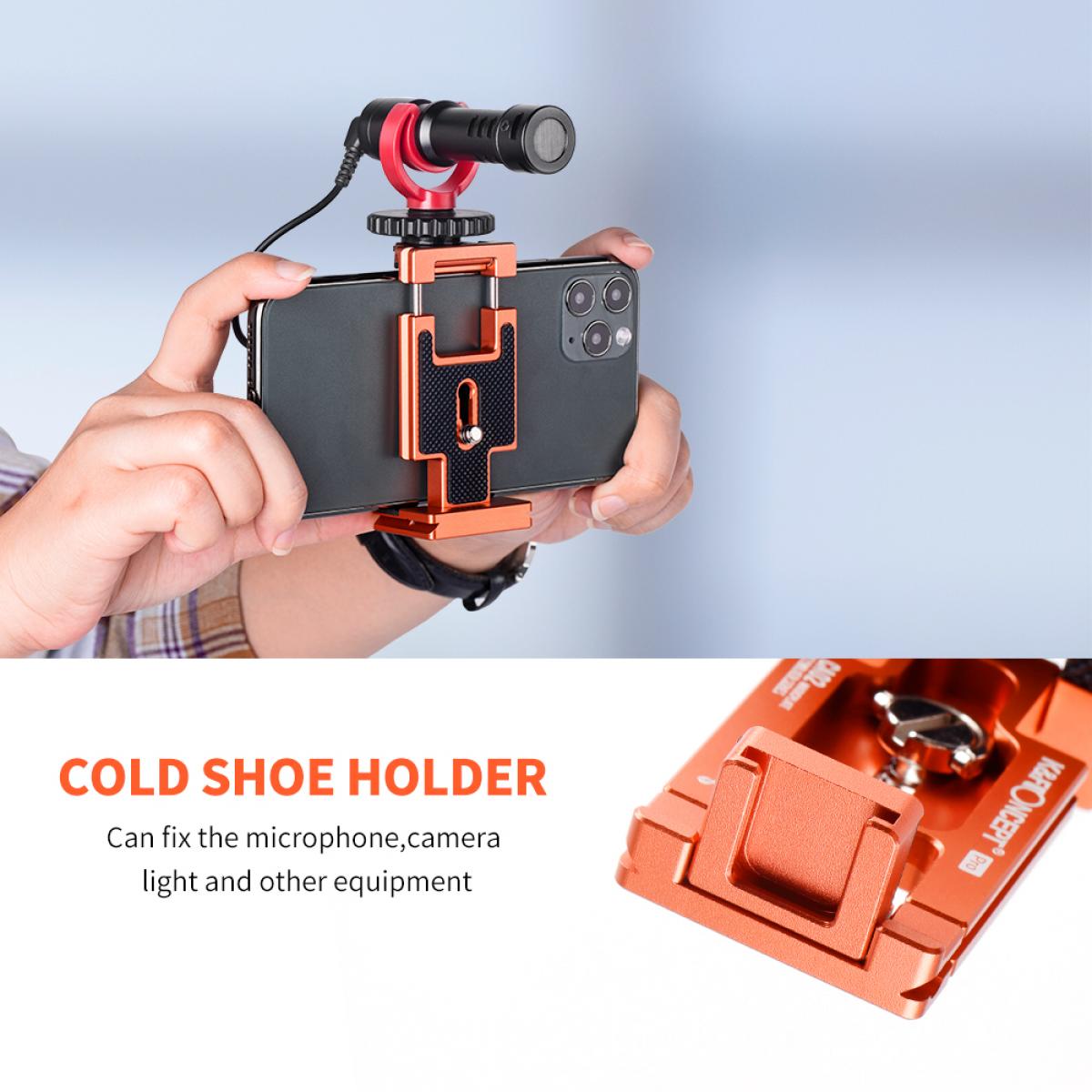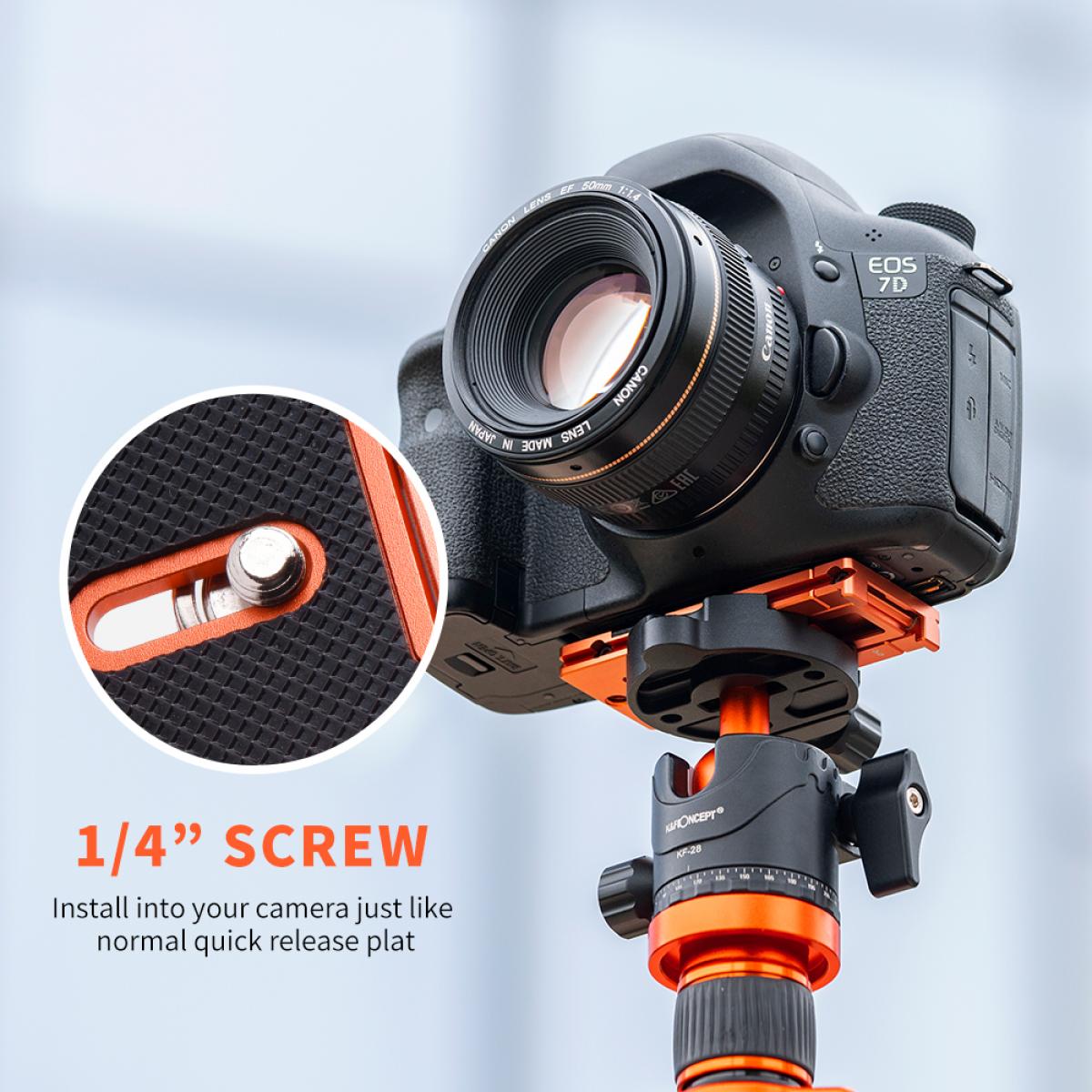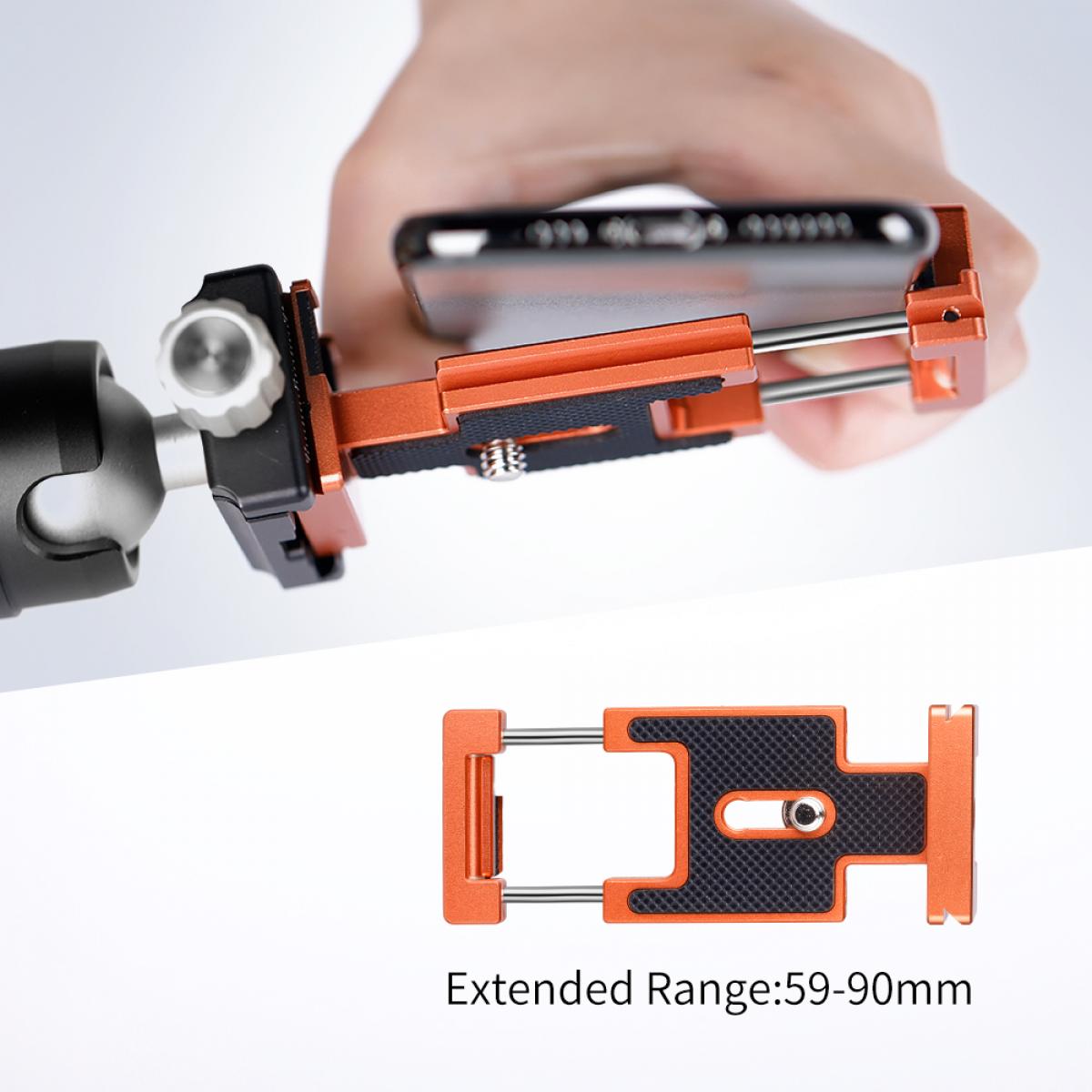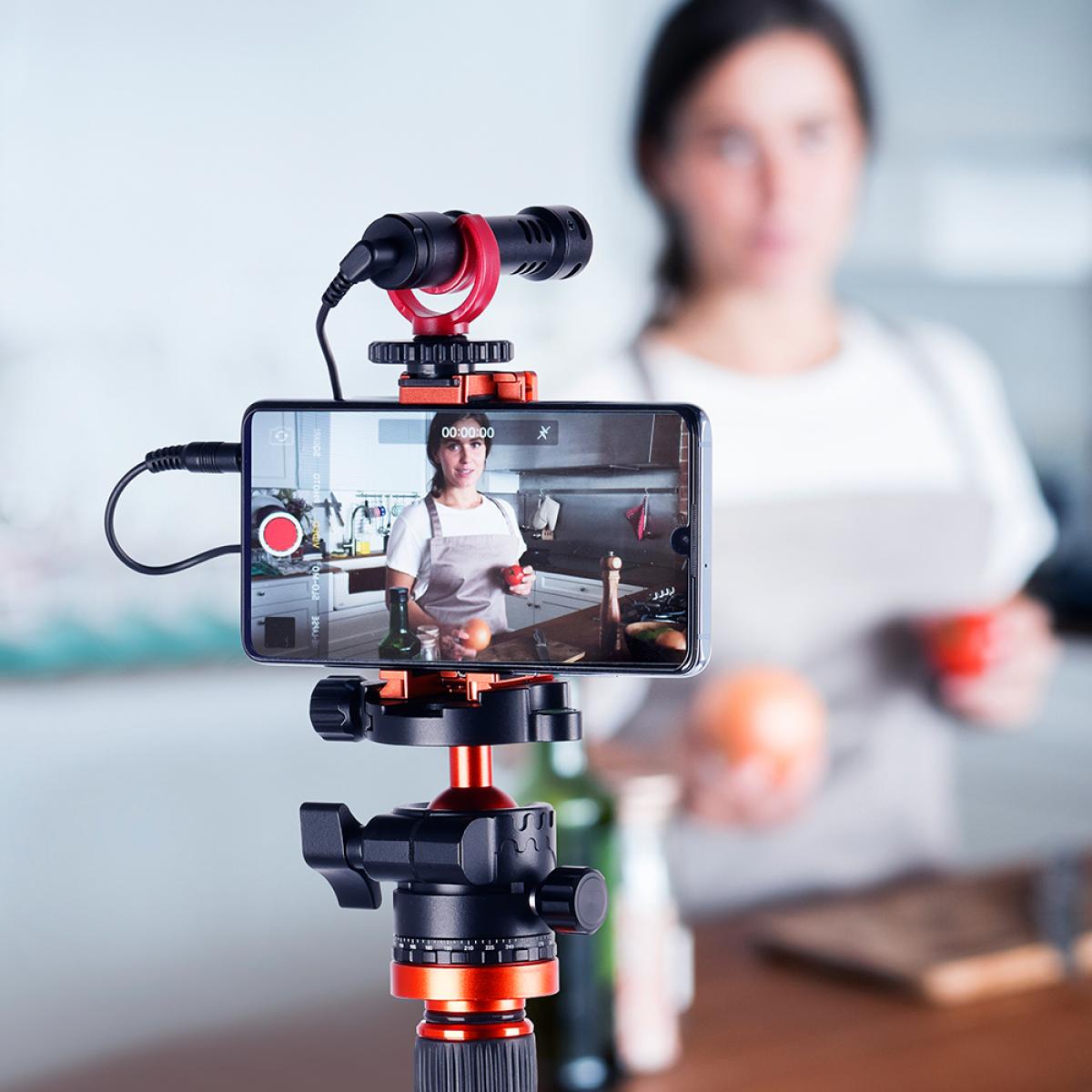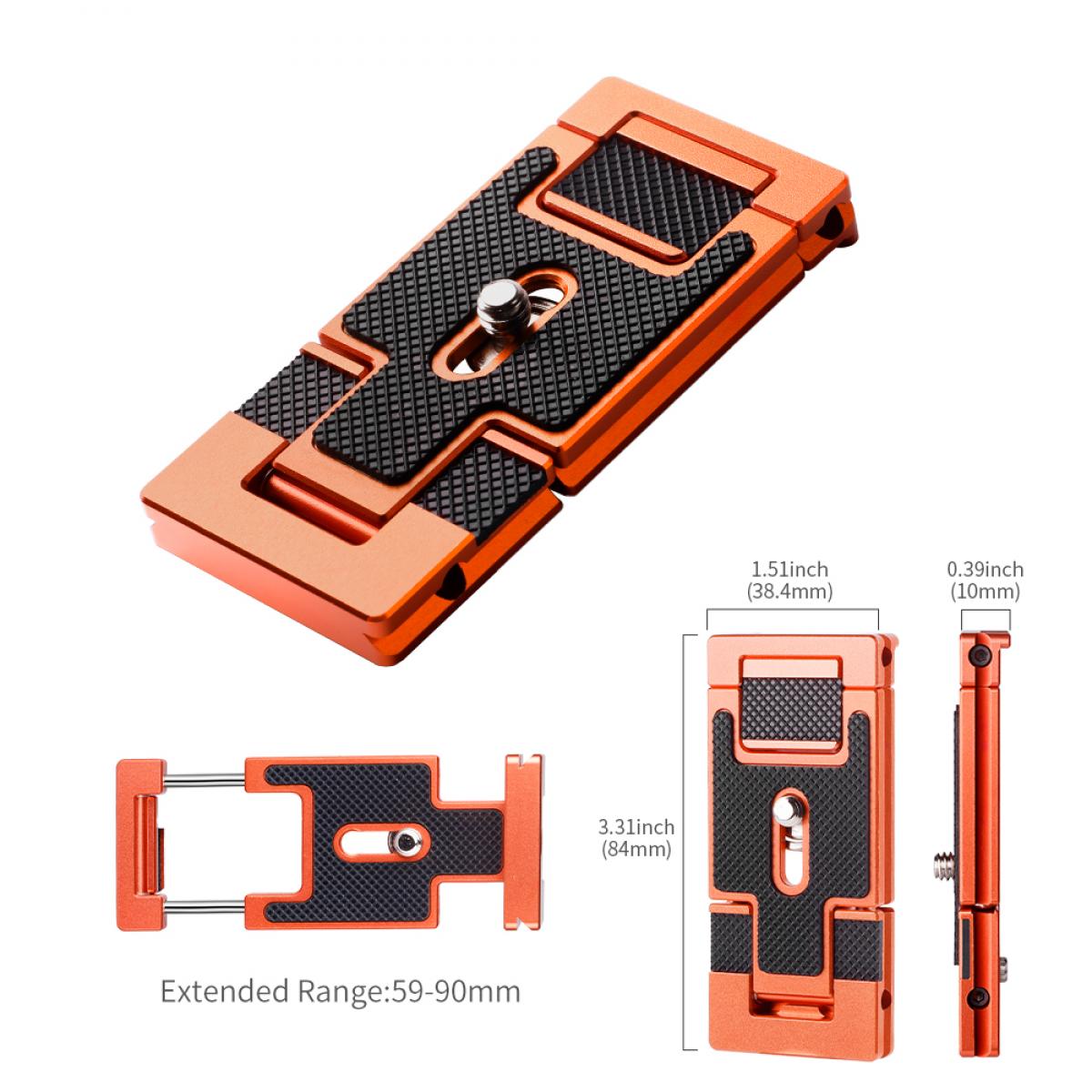 A Precision little Tool!
This thing is made really well and is smaller than I expected, which is even better. It can be connected at virtually any angle imaginable and does just what is advertised; it makes the job quick and easy. It comes really impressively packaged too. I think this thing is Great and would definitely recommend it!
14/03/2020
Everything advertised its does.
Not sure what to say but this item does its job and its very durable. It won't handle bulky smartphones you might have to remove your phone from its case depending on the size of your phone case
21/04/2022
It's like the Transformer of Mobile Phone tri pod accessories
I keep it in my backpack for any hands free Tik Tok shots
03/04/2022
Well made & useful accessory for travel
While the product is made of a metal, the finish is well done. What stands out is the quality of the components and how each attaches to the other. It is simply a well made dual use device. Wide screen phones (tested with Pixel 6 & Note 9) attached without issue. The DSLR attachment screw turned out to be perfect length, I have a silicon case on my Sony that added a layer of thickness, but the screw was long enough. Nice added feature being the orange color blended just perfectly with my Sony. All in all this was a good bargain, happy I got it. Would strongly recommend.
08/02/2022
APORTA FUNCIONALIDAD
Me agradó este adaptador, se siente sólido
Espero que sea durable porque tiene piezas móviles para poder sujetar al teléfono o las luces de zapata caliente... creo que vale la pena el costo
22/11/2021
Top quality
Amazing quality. Great value
21/11/2021
Love it
I lost the original shoe plate that came with my tripod, which was a blessing in disguise, purchased this item and it's been great, I love it's multifunctionality, secures both my camera and also acts as a holder for my phone.
31/10/2021
good alternative to always switching plates
This does work on our large telephoto lens so now we don't have to remove the other one from the camera. This saves time when you have to switch between different lens.
15/10/2021
These images belong to KENTFAITH end users.
There are no faqs for this product.
K&F Arca Swiss Quick Release Plate for Camera and Smartphone