K&F Concept CA02 Aluminum Multi Quick Release Plate 2 in 1 Professional Camera Quick Release Plate for Tripod Camera Mobile Phone (Orange)
Buy 99$-15$, 199$-30$, 299$-50$, 599$-120$(Black Friday Price)
Free shipping worldwide
K&F Arca Swiss Quick Release Plate for Camera and Smartphone, Quick Release Plate, Arca Plate, Arca QR Plate, Smartphone holder, Vlogging gear

KF31.027

SKU:

KF31.027

29.99

https://www.kentfaith.com/KF31.027_kf-arca-swiss-quick-release-plate-for-camera-and-smartphone
Buy 99$-15$, 199$-30$, 299$-50$, 599$-120$(Black Friday Price)
Description
* 2 in 1 function: this versatile quick release plate is suitable for cameras and can also be used as a mobile phone holder. Camera and mobile phone can record at the same time, giving photographers more shooting angles.
* Aluminum alloy material: CNC precision machining and surface anodic oxidation treatment, which makes it durable and hard-wearing.
* Strong compatibility: the 1/4 inch thread can be connected to tripod, video light, microphone, selfie stick and other products. This is the ideal choice for video recording.
* Easy to install: no additional installation tools required. You can quickly install them on the device.
* Careful design: rubberized for a firm grip - with sliding stoppers.
Shipping
Free shipping worldwide
Sale
Buy 99$-15$, 199$-30$, 299$-50$, 599$-120$(Black Friday Price)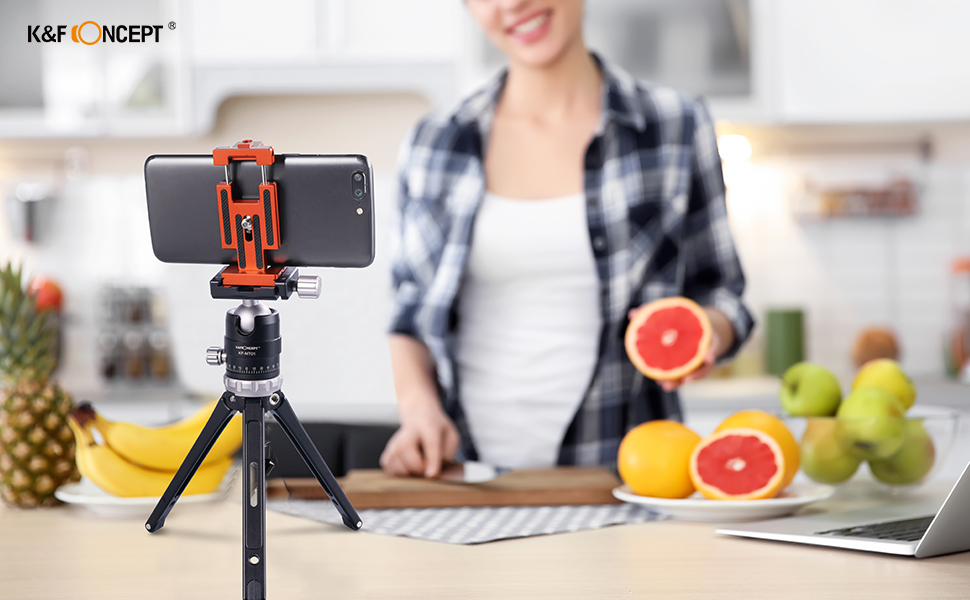 K&F Concept CA01 2-in-1 Quick Release Plate
Made of excellent hard aluminum alloy.
The camera quick release plate has multiple mounting points for tripods, stands, gimbal and more.
The camera's quick release plate camera combines several parts with a smooth and strong spring to hold your smartphone.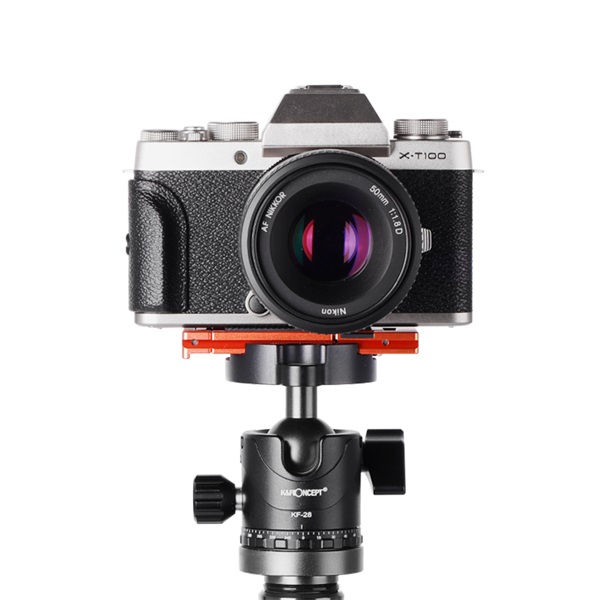 Arca swiss style phone tripod mount
This is a rather well thought out quick release plate (Arca Swiss compatible). In addition to using it as a traditional camera or lens quick release plate, it also articulates so that a smart phone can be mounted to your tripod.

·Made of an excellent, hard aluminum alloy. It feels solid in hand, sleek and durable.
·It has multiple attachment locations for use with tripods, stands, gimbals, microphones and more.
·It combines several pieces with a smooth and strong spring to hold just about any smart phones.
·The surface for use with camera has excellent non-slip rubber inserts for security and stability.
·You can also use it as a phone stand, to place it on the table to film.

All Reviews
Image

All Star

5 Star

4 Star

3 Star

2 Star

1 Star
Mr Simon Barnaby
Arrived separately from the main order and quite a few days later, would have been nice for complete order to arrive as 1 on same day.
09/12/2023
K&F Concept CA02 Aluminum Multi Quick Release Plate 2 in 1 Professional Camera Quick Release Plate for Tripod Camera Mobile Phone
nice products and good quality
24/05/2023
Quick Release Plate
Very Functional Accessory
23/02/2023
Very affordable, aluminum and practical.
I received this product several days ago, and to be honest, I didn't expect such a good finish and quality considering the price.
The product is very well finished, the 1/4 screw is also well made, the pitch is good, and the screw is practical.
I am very satisfied with my purchase. I use it with a Canon EOS 700D and I leave it permanently fixed on it and it doesn't bother.
I highly recommend this product for small purses.
11/02/2023
Important sturdy tool!
Great value for money!
Awesome tool! At first I thought it didn't fit on my k&F tripod as I made the mistake to fix it on the tripod own quick release plate. But looking closer to the pictures online I was able to correct the mistake. I'm glad I got this.
09/02/2023
Solid base plate
Works well with tripod and easy to use once you have read the instructions
31/01/2023
Perfect for iPhone video
Was pleasantly surprised at the quality of this mount for the price, feels much more expensive than the modest price asked. Brilliant.
30/01/2023
Good, very clever
Works well on my tripod
25/08/2022
Very happy with product
Very sturdy and versatile for my usage
25/08/2022
Quality phone mount
I bought this phone mount to be used with their tripod that I had previously purchased, so I can also use my cell phone to take photos professionally. Aluminum alloy material throughout, sturdy and durable. Comes with a handy case for convenient and protection storage. It is a universal standard mount so it is compatible and widely versatile.
19/08/2022
These images belong to KENTFAITH end users.
There are no faqs for this product.
K&F Arca Swiss Quick Release Plate for Camera and Smartphone
Tripod Head
Item Weight
56g/0.12lbs
Item Dimensions LxWxH
3.3*1.57*0.31 inches
Material
Aluminum alloy