17.63lbs/8kg Load Tripod Ball Head K&F Concept-25 Series 360° Tripod Head with 1/4" Thread Quick Release Plate for Tripod Monopod Slider Camera
Free shipping to eligible country
Free Shipping. 30 Day No Reason Return. K&F Concept 25mm Metal Tripod Ball Head 360 Degree Rotating Panoramic with 1/4 inch Quick Release Plate Bubble Level.

KF31.029V3

SKU:

KF31.029V3

27.99

https://www.kentfaith.com/KF31.029_professional-metal-tripod-ball-head-360-degree-rotating-panoramic-with-1-4-quot-thread-and-removable-quick-release-plate-suitable-for-all-slr-cameras-lower-3-8-screw-hole-for-mounting-the-tripod-head-on-a-tripod-monopod-or-camera-slider
Buy 2 get 5% off, Buy 3 get 10% off, buy 6 get 20% off
Description
* 【Strong and durable】 made of high-quality aluminum alloy with 25mm ball diameter. the maximum load is 8kg/17.63lbs, so you don't have to worry about damaging your camera.
* 【Strong stability】 The tripod head has a strong locking force. And it is equipped with a level to keep the camera in balance.
* 【360 degree rotation】 Using the 3 buttons to control the sphere and panorama, you can set the camera to different angles. Using the ruler on the ball head, you can find the best angle for shooting.
* 【High Compatibility】 With 1/4" thread and removable quick release plate, suitable for all SLR cameras. The lower 3/8 screw hole can be used to mount the tripod head on a tripod, monopod or camera slider. This makes it easy to solve your problematic little problems. Lower 3/8 screw hole for mounting the tripod head on a tripod, monopod or camera slider
* 【Compact and portable】 Only 80mm in height and weighing only 205g, easy to carry
Shipping
Free shipping to eligible country
Sale
Buy 2 get 5% off, Buy 3 get 10% off, buy 6 get 20% off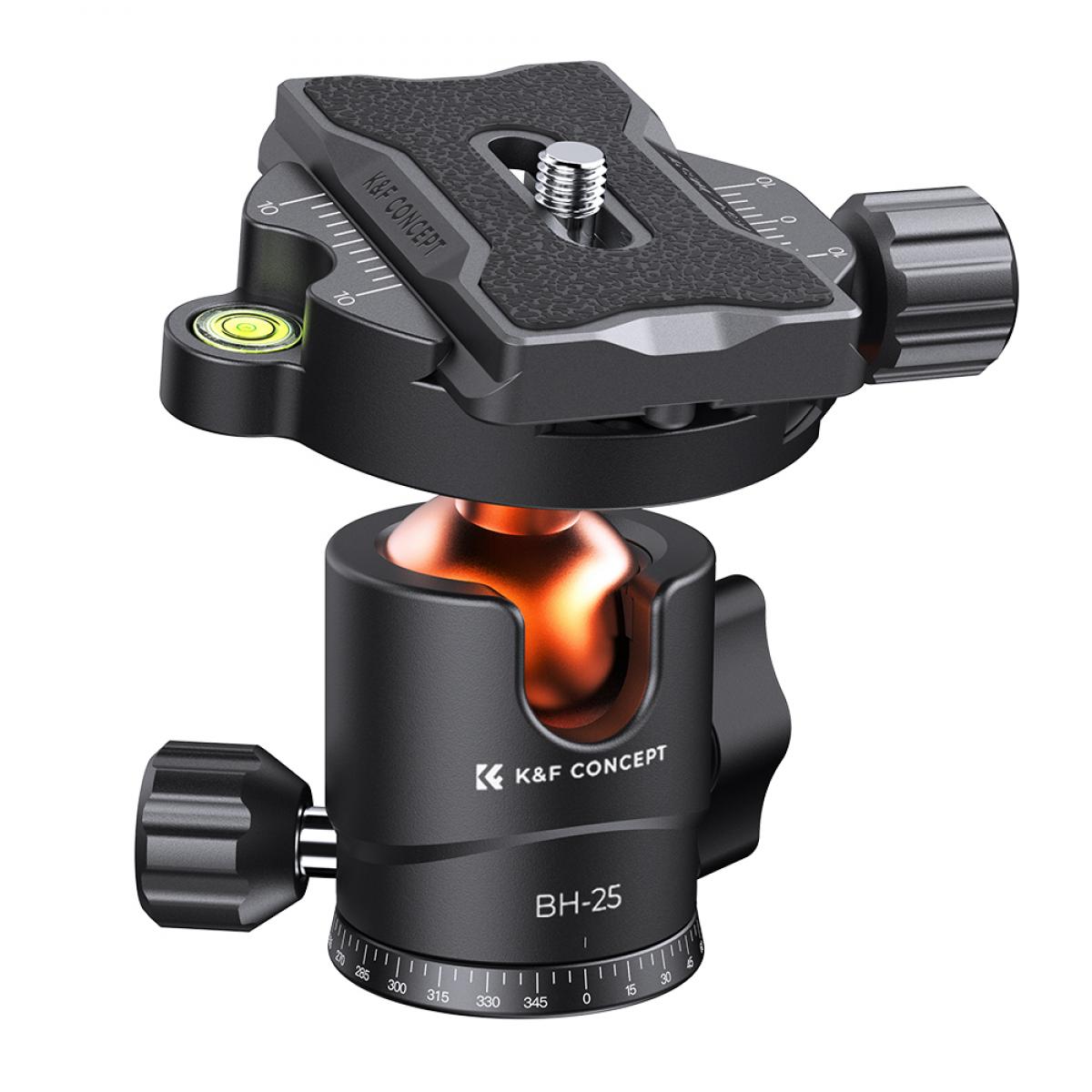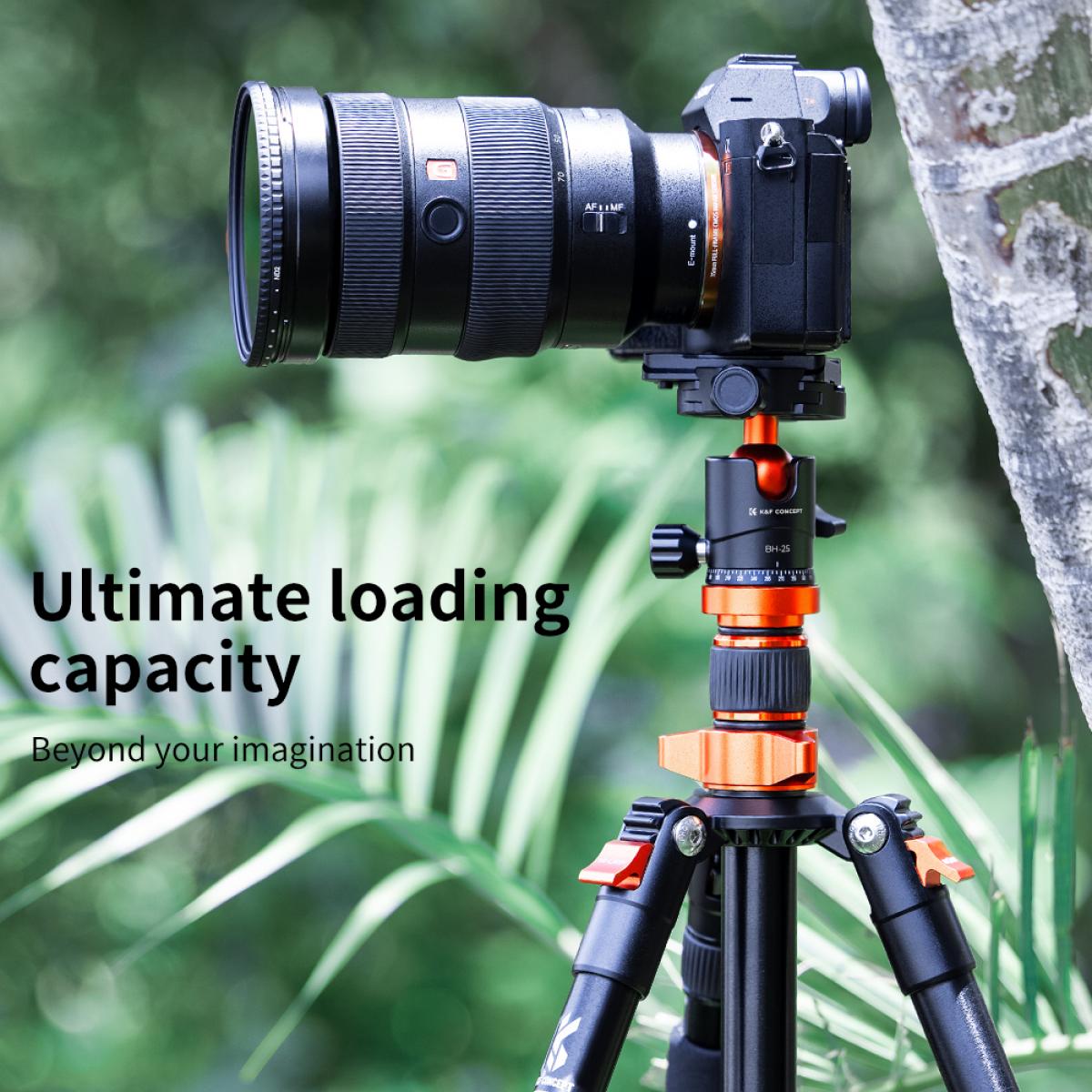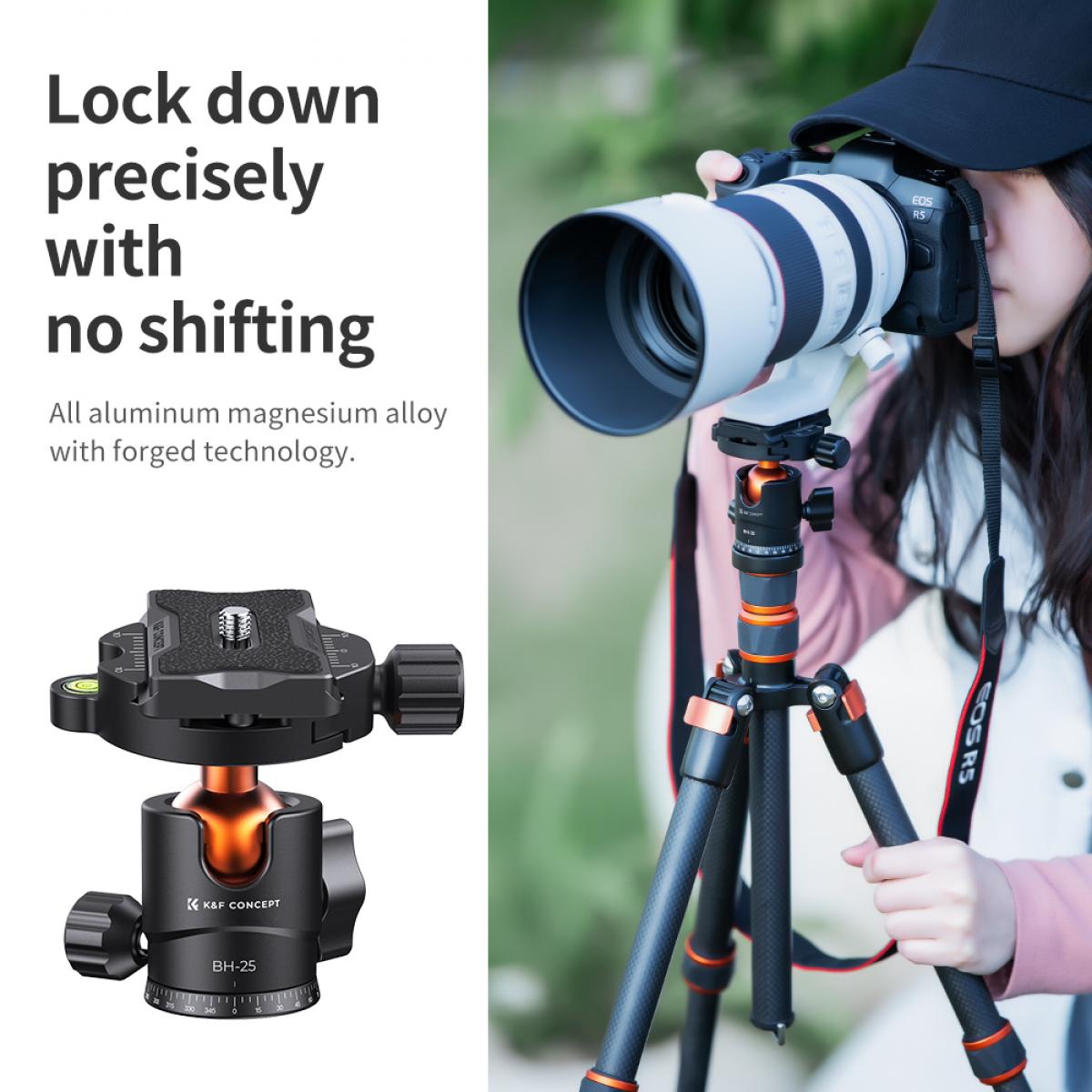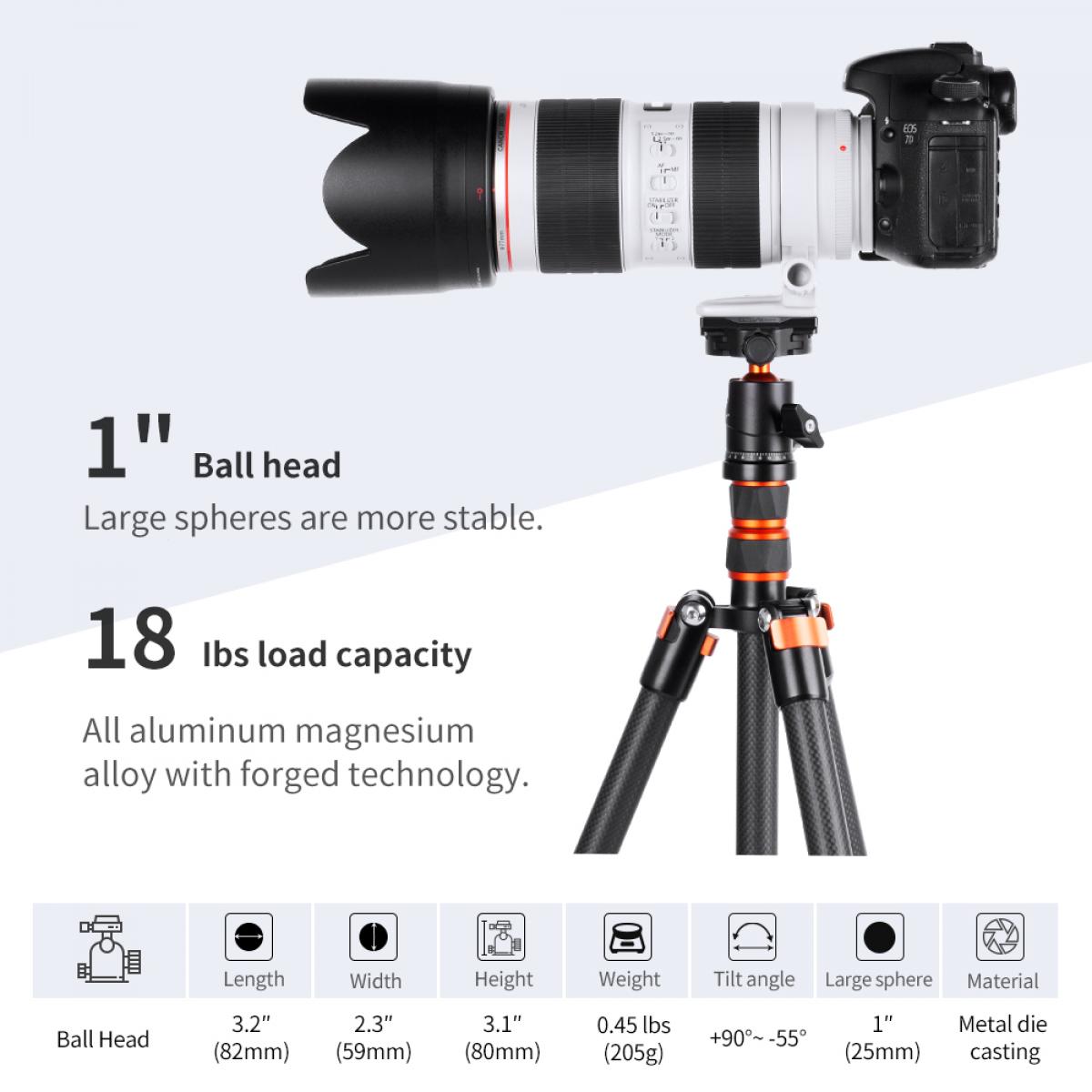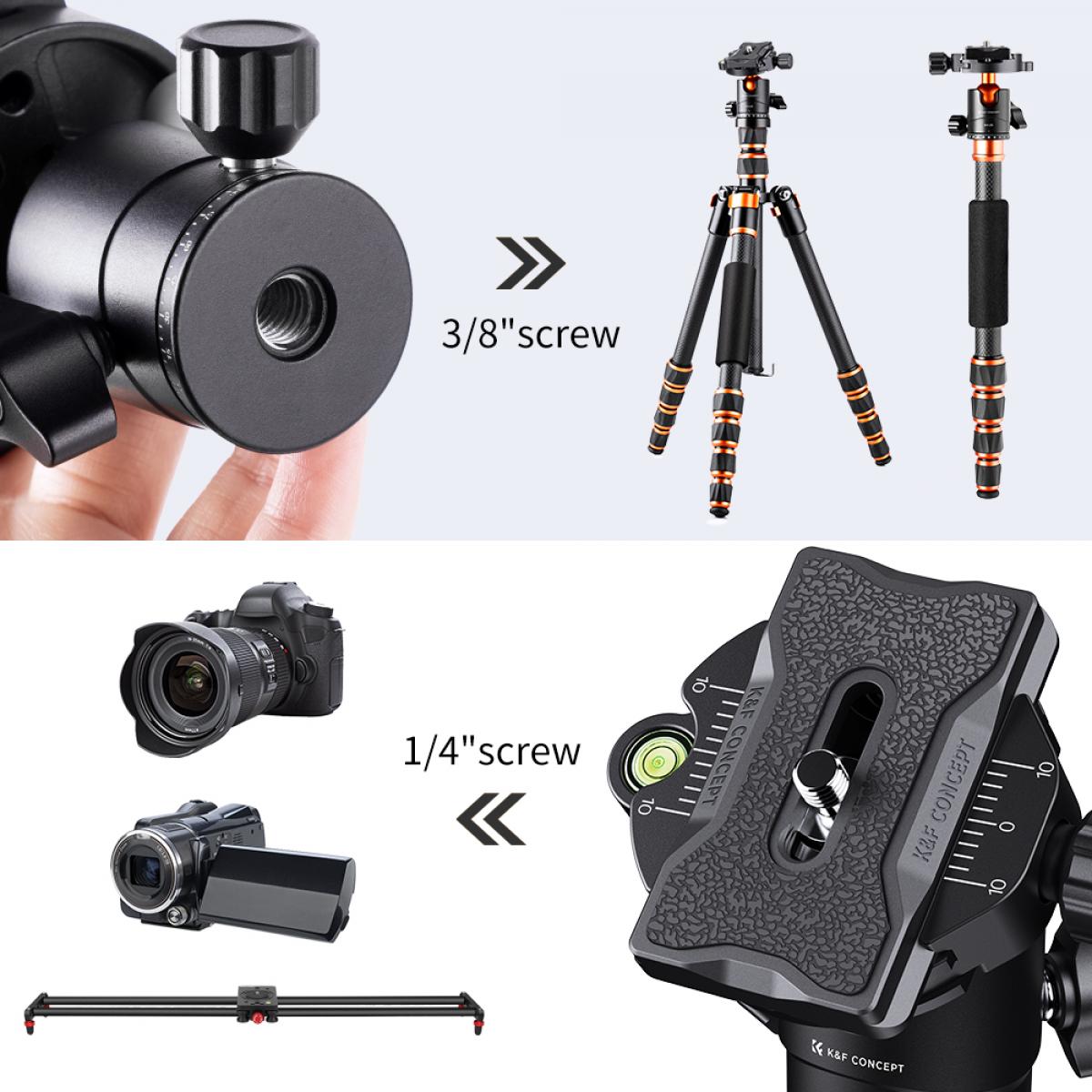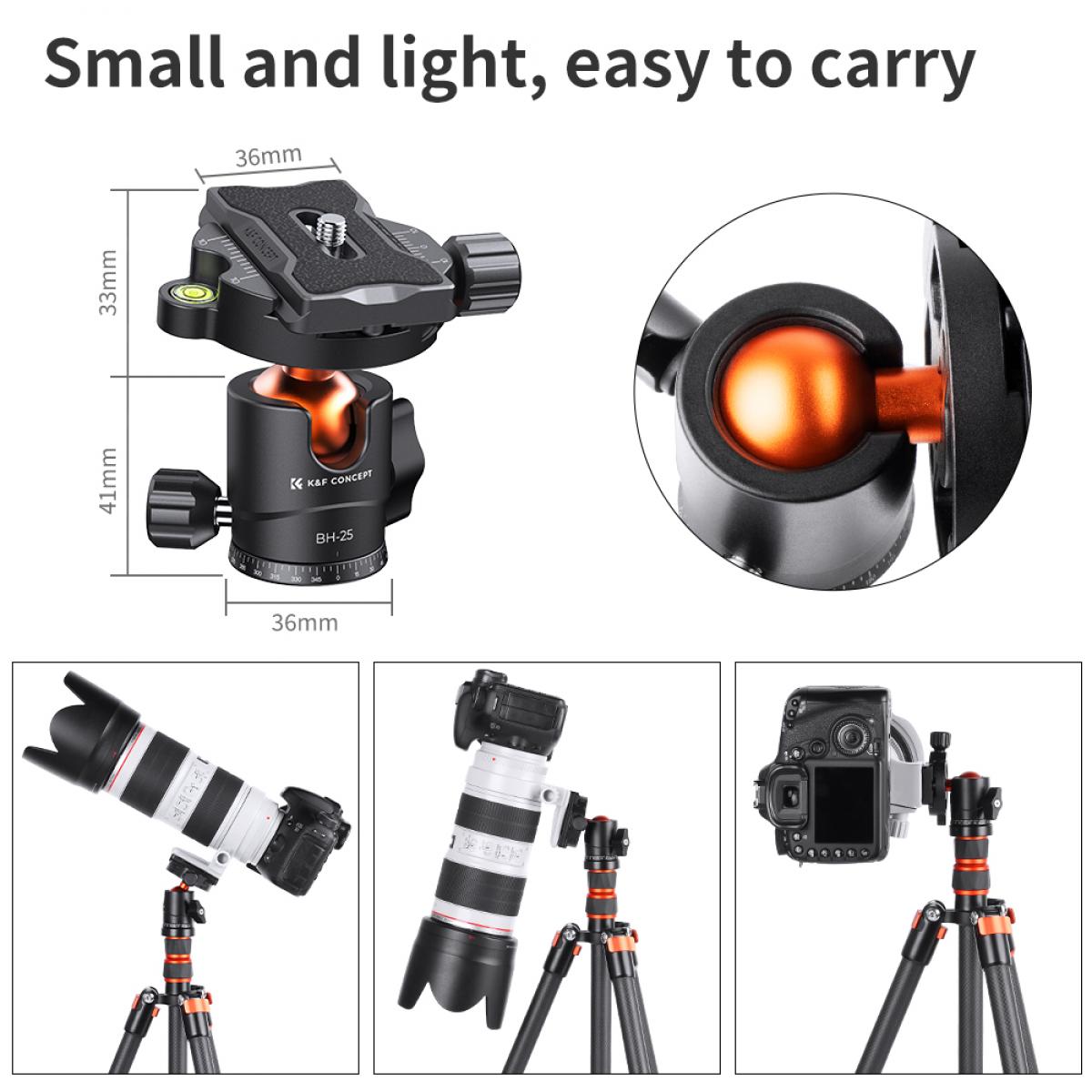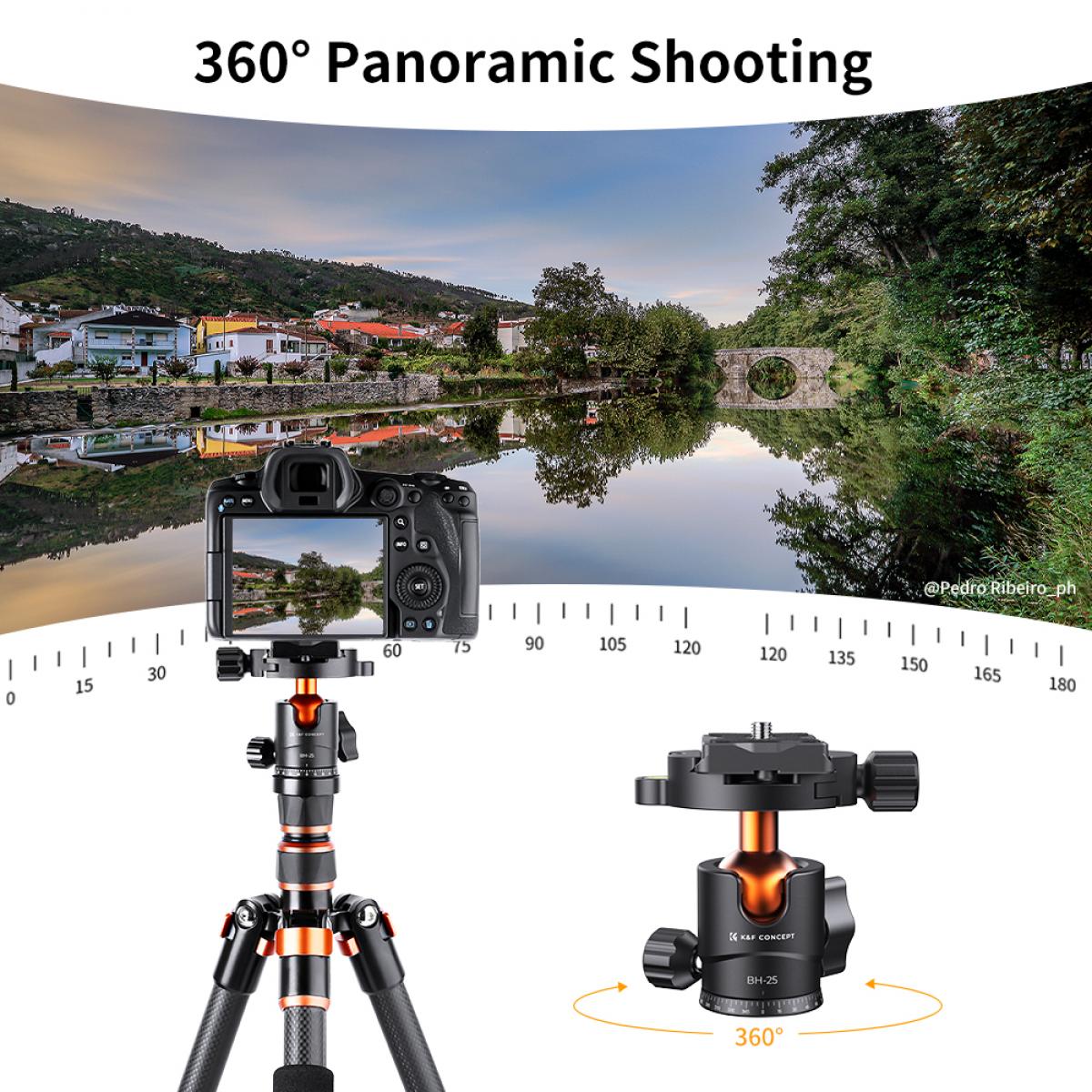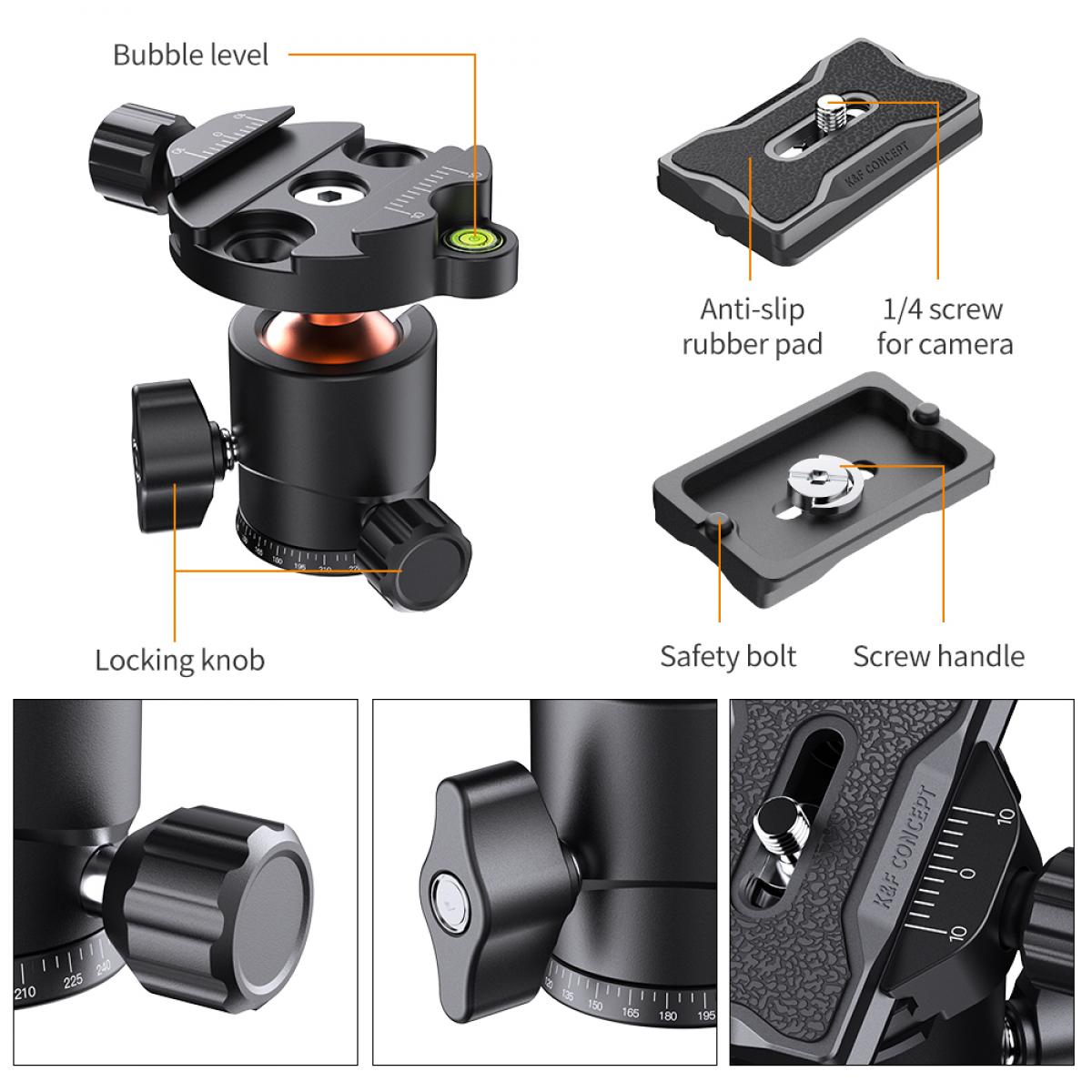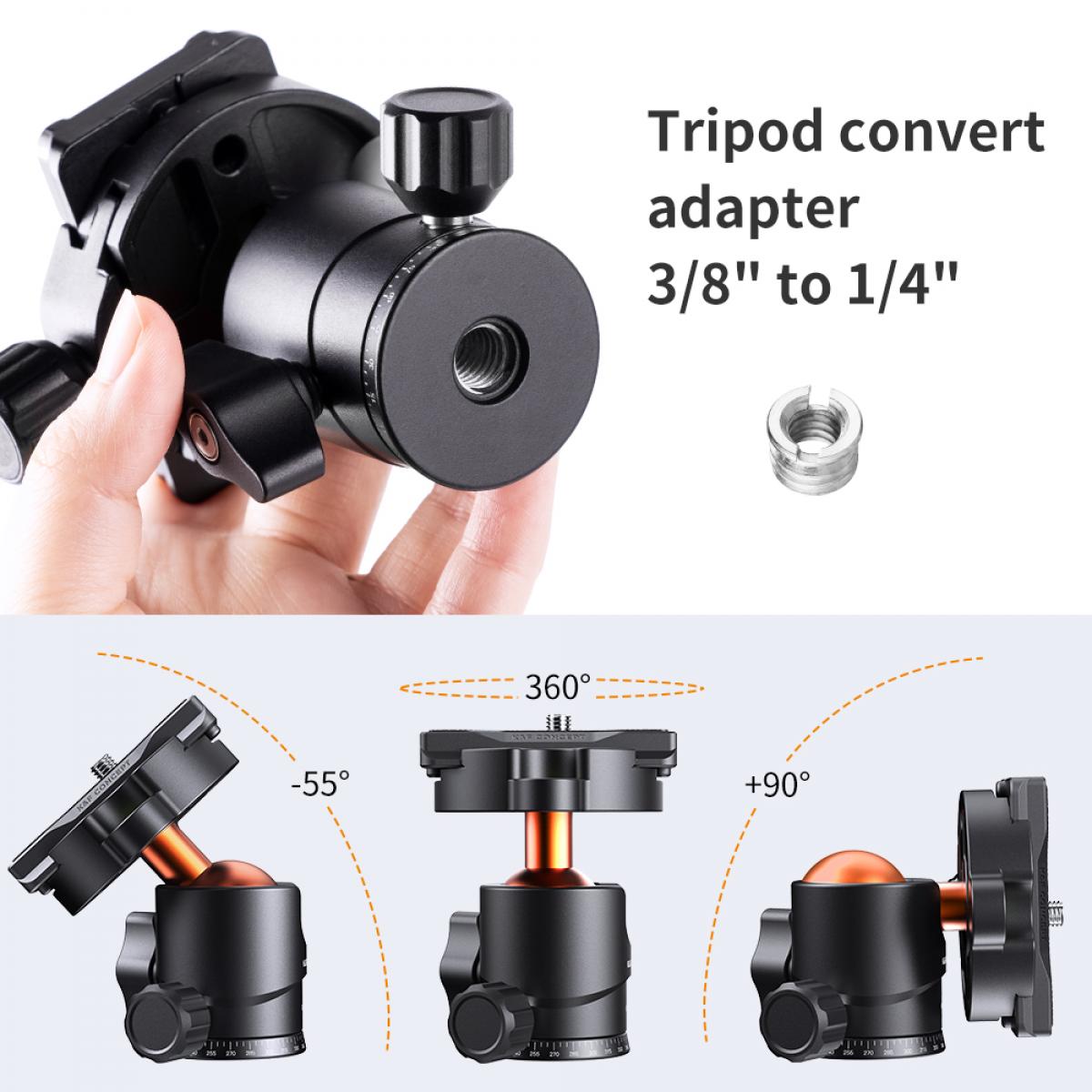 Not quite level
Nice ballhead but the level is not accurate. If that was the only reason I ordered it, I would return. The ballhead itself is very nice. Would recommend for ballhead only but not for level.
19/09/2021
Well built
I use this for my 360 camera, it works well, movement is easy. My only negative is that the bubbles on the levels are very small and hard to see in low light.
08/09/2021
Well Made
Basic ball joint strong and easy to set. Lock in place and it holds for cameras medium size video setups
21/08/2020
Perfect
It's the best at this price range. It comes with two quick-release plates and separate knobs for adjusting tilt and rotation. It has other uses other than photography. I use it for zoom meetings as well as holding my projector to watch movies on the ceiling!
10/07/2020
It's a hefty, strong ballhead for surprisingly low cost.
I am really very impressed with this ballhead. The knobs turn very easily and clamp down well. It's easy to tell when the ballhead it firmly locked in place and the head can take a LOT of weight without budging. This isn't a lightweight piece of equipment, so I've got it on my big tripod rather than my travel tripod (both Induro). The weight is maybe the only downside. Perhaps some manufacturers can produce a ballhead of equal strength with more lightweight materials. That being said, it's the most rock solid ballhead I've used. I was really uncertain how professional this would feel for the money, but I've turned out really happily surprised.
01/03/2020
There are no faqs for this product.