22lbs/10kg Load Professional Metal Tripod Ball Head K&F Concept-28 Series 360° Rotating Panoramic with 1/4" Quick Release Plate Bubble Level for Tripod Monopod Slider Camera
Free shipping to eligible country
Buy KENTFAITH 22lbs/10kg load professional metal tripod ball head k&f concept-28 series 360° rotating panoramic with 1/4" quick release plate bubble level for tripod monopod slider camera online, worldwide free shipping and 30 days return guarantee.

KF31.023V1

SKU:

KF31.023V1

32.99

https://www.kentfaith.com/KF31.023V1_professional-metal-tripod-ball-head-360-degree-rotating-panoramic-with-1-4-inch-quick-release-plate-bubble-level-for-tripod-monopod-slider-camera-camcorder-up-to-22-pounds-10-kilograms
Buy 2 get 5% off, Buy 3 get 10% off, buy 6 get 20% off
Description
* Made of metal with solid construction, it is durable and tough enough.
* 360 Degree Panoramic Base with 2 twist locks can set your camera at different angle easily.
* 1/4 inch quick shoe plate is suitable for DSLR cameras and camcorders,3/8 inch screw thread hole is for connecting tripod, monopod, slider and other stands.
* Weight:0.57pounds/0.258 kilograms; Ball diameter: 28mm; Height:3.15 inch/80mm; Max loading:22lbs.
* Easy to set up and take down your camera; Note: Camera and tripod are not included.
Shipping
Free shipping to eligible country
Sale
Buy 2 get 5% off, Buy 3 get 10% off, buy 6 get 20% off
Professional Metal Tripod Ball Head Ultimate loading capacity
For Tripod Monopod Slider Camera Camcorder up to 22 pounds/10 kilograms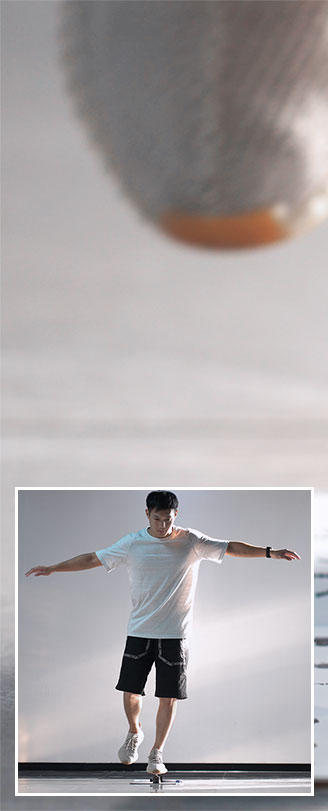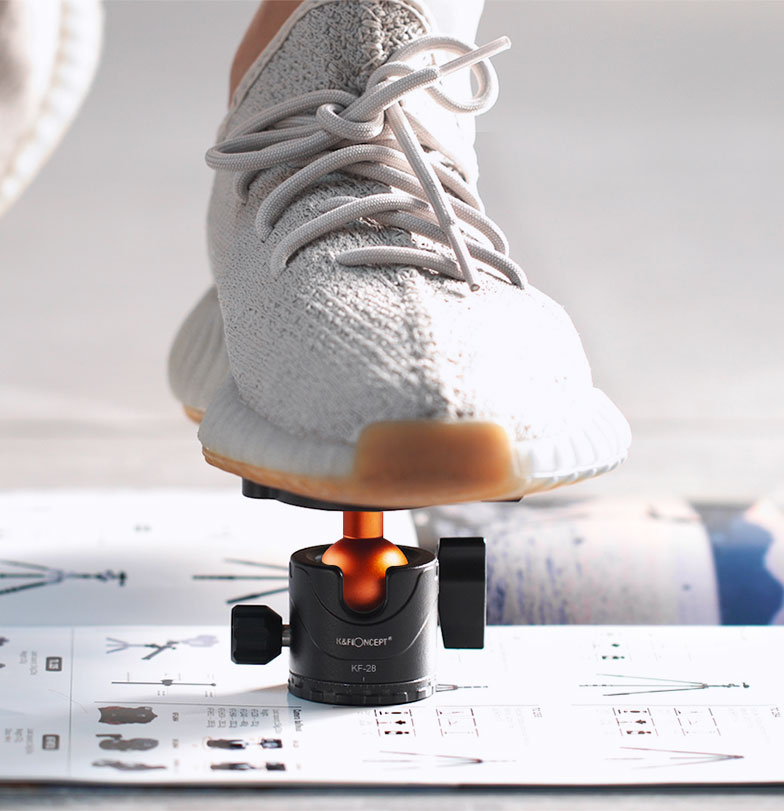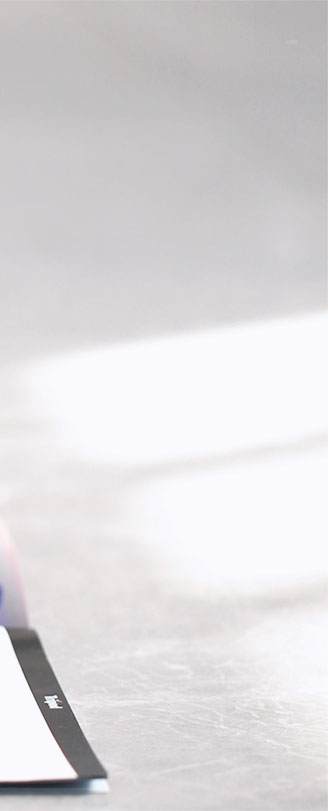 strong and sturdy
Easy to set up and take down your camera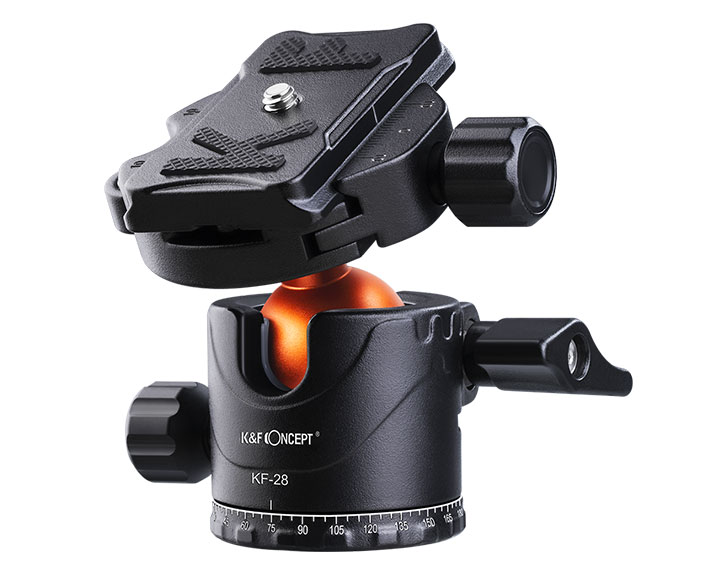 1.1" Ball head
Large spheres are more stable.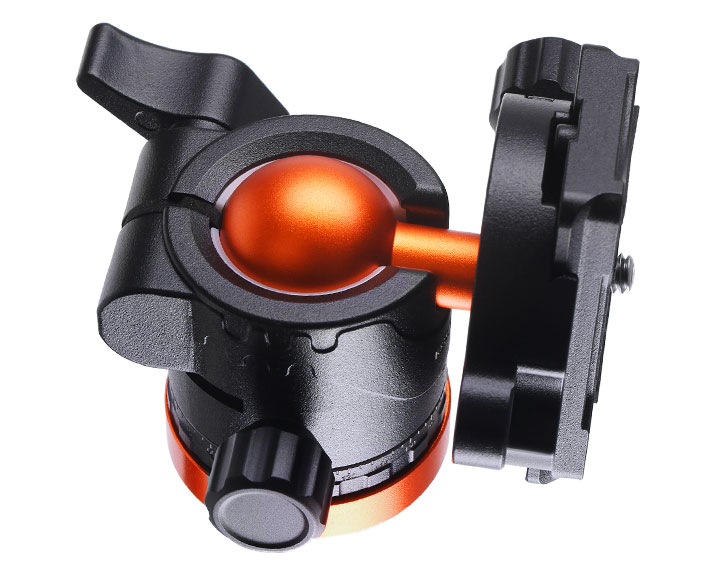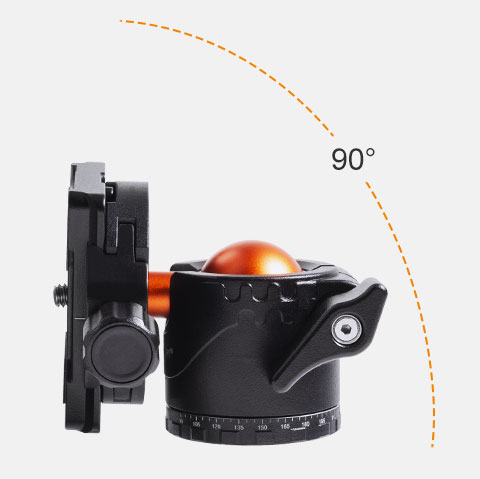 Vertical 90° rotation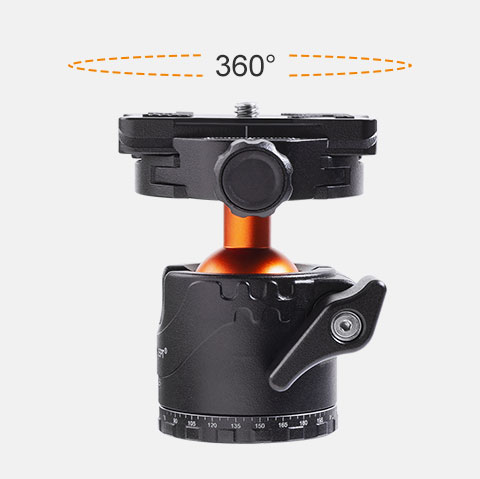 Horizontal 360° rotation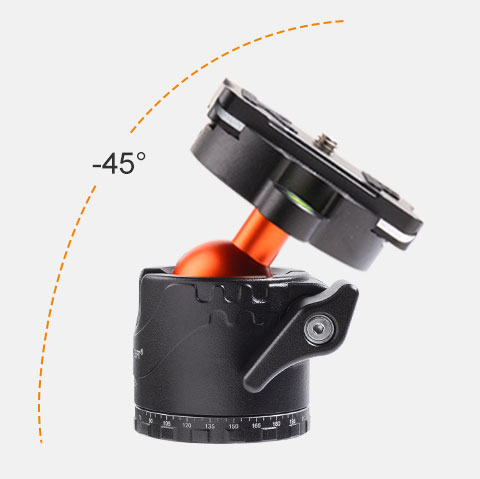 Vertical -45° rotation
3/8"screw / 1/4"screw
Adapter 3/8 "convert to 1/4" is more widely used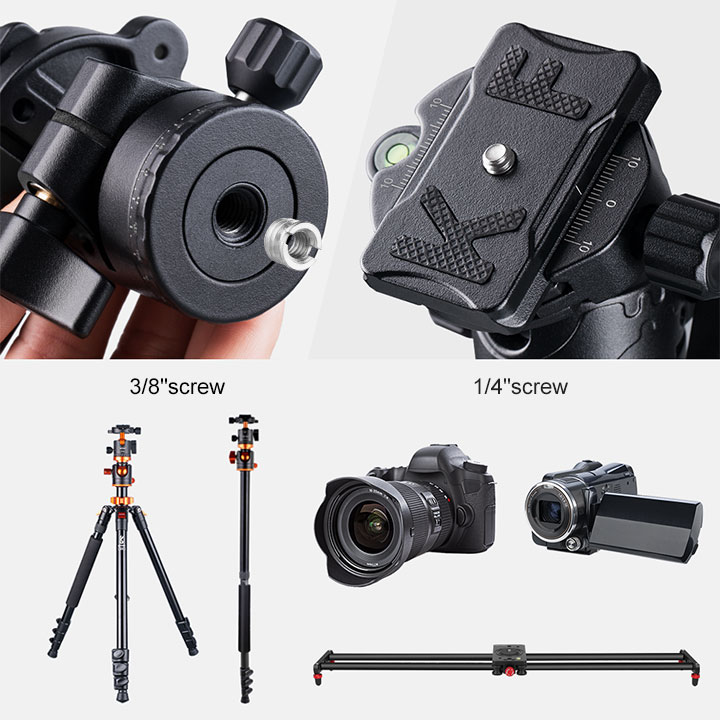 Lock down precisely
All aluminum magnesium alloy with forged technology.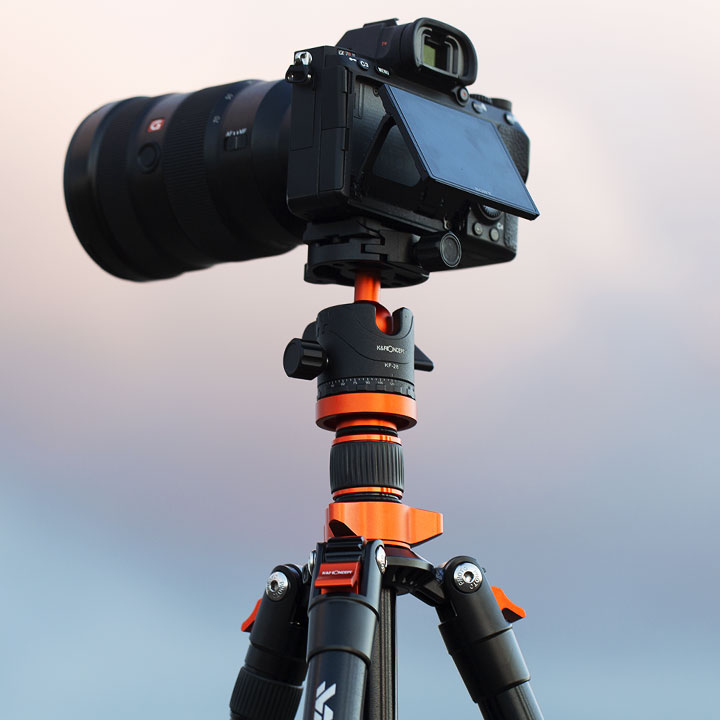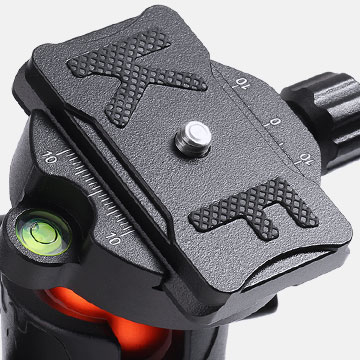 Quick shoe plate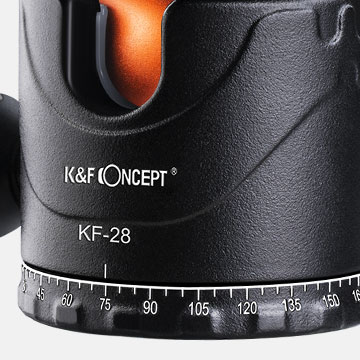 360° panoramicbase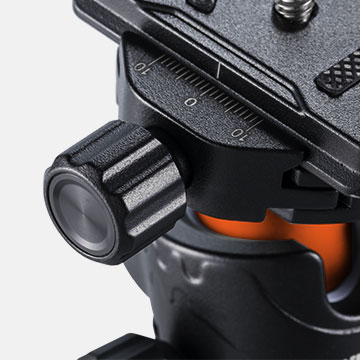 Locking knob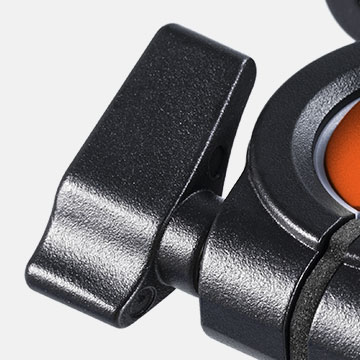 Locking knob
Quality Construction
I'm using this ball head for a rifle mount, for coyote hunting. The all metal construction makes it sturdy and durable. The thumb locks for swiveling function very smoothly and holds everything in place, when locked. I mounted this ball head on a Bogpod Deathgrip tripod and it holds a 14# rifle with no issues.
23/07/2020
K&F is no joke
I bought this because my old ball head on my travel tripod began to fail and while I contemplated buying a whole new tripod, I thought this might do the job. I am very happy with this purchase. While I am not a photography gear snob, I often invest in better gear because there is usually a reason that something is cheap. That being said I photograph waterfalls and do long exposure photography and I cannot have my camera slip at all. I'm happy with this company (check out their filters) and purchase. The controls are smooth and easy. Recommend.
03/10/2021
So far so good.
Waiting to give it a good in field test.
12/09/2021
Excellent tripod head
It's really easy to use and adjust. Very robust and it perfectly holds my Nikon D810 with a heavy telephoto lens. I'm glad to find this and the tripod/monopod.
11/06/2021
Good size for monopod.
I'm using this ball head on a monopod. Size is great for the monopod but using it with a heavy lens you'll have to really tighten the knobs.Better used with smaller lenses.
17/04/2021
These images belong to KENTFAITH end users.
A
this quick release plate could not be used on this ballhead. and if you need quick release plate for TM2324, you can contact us by amazon messenger or send e-mail to us, we could send you a free replacement. and its length is 2.36inches, width is 1.46inches.
A
The K&F barely supported a Canon 400mm lens using the support arm of the lens. I found I had to really lock down to get the lens to hold position. I have moved on to another brand.