40 in 1 Square Graduated Color ND Filter Kit
Free shipping to eligible country
Brand:

K&F Concept

Buy K&F Concept 40 in 1 square graduated color nd filter kit online, worldwide free shipping and 30 days return guarantee.

SKU0487

Availability:

In Stock

44.99

https://www.kentfaith.com/AMSKU0487_40-in-1-graduated-nd-filter-set
Buy 2+ items get

10% off

!
Features
• Kit includes: (Square Full Color Filter of Blue,Orange,Brown,Pink,Red,Green,Yellow,Purple + Square Graduated Color Filter of Blue,Orange,Brown,Pink,Red,Green,Yellow,Purple + ND2 G.ND2, ND4 G.ND4, ND8 G.ND8,ND16 + Sunset Filter + 9pcs Filter Adapter Rings + 1 Lens Hood + 4 Filter Bags + 2 Filter Holders ).
• Fits with the square filter ring and holder, great for photographing the sky, the sunset, the rosy cloud, the lake water, etc.
• Control light and colour directly on your raw images at the time of shooting.
• Keep the quality of your images without excessive post production work.
• Metal sealing ring instead of the plastic sealing ring,better tightness.avoids fall or loose.
Frequently Bought Together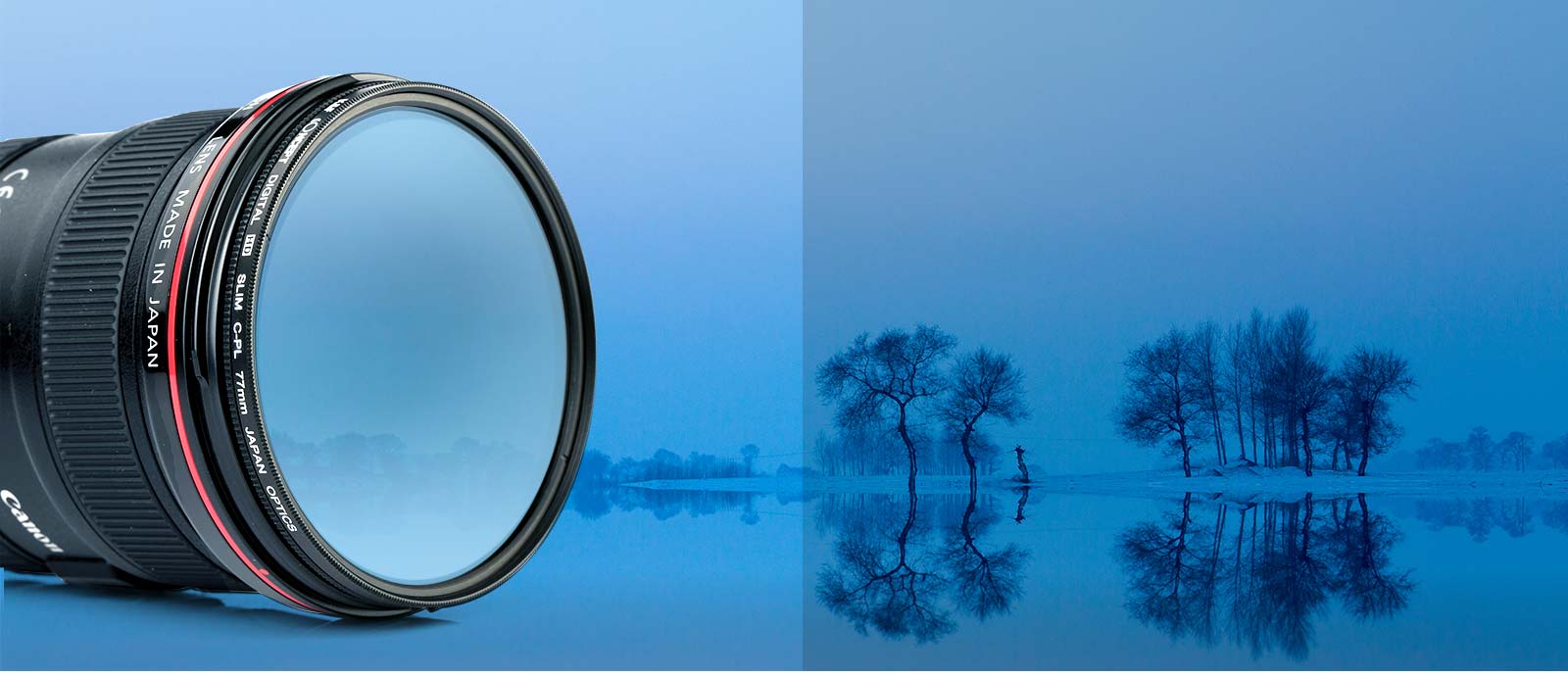 Circular Polarizing CPL Filter
Can be used for any type of photography. Polarizing filters are typically circular, allowing for easy control of the effect of polarization.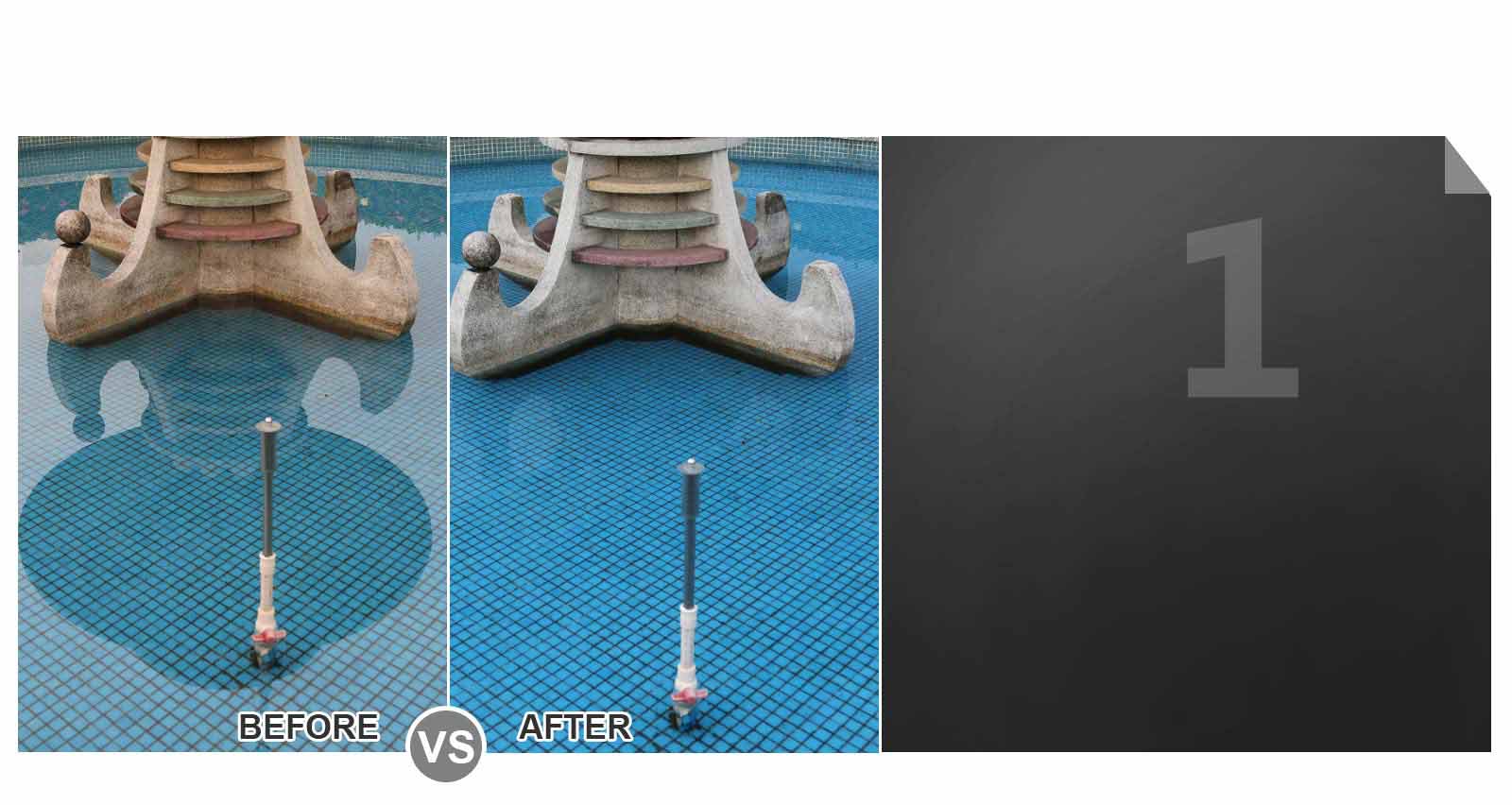 ENHANCING COLORS AND INCREASING CONTRAST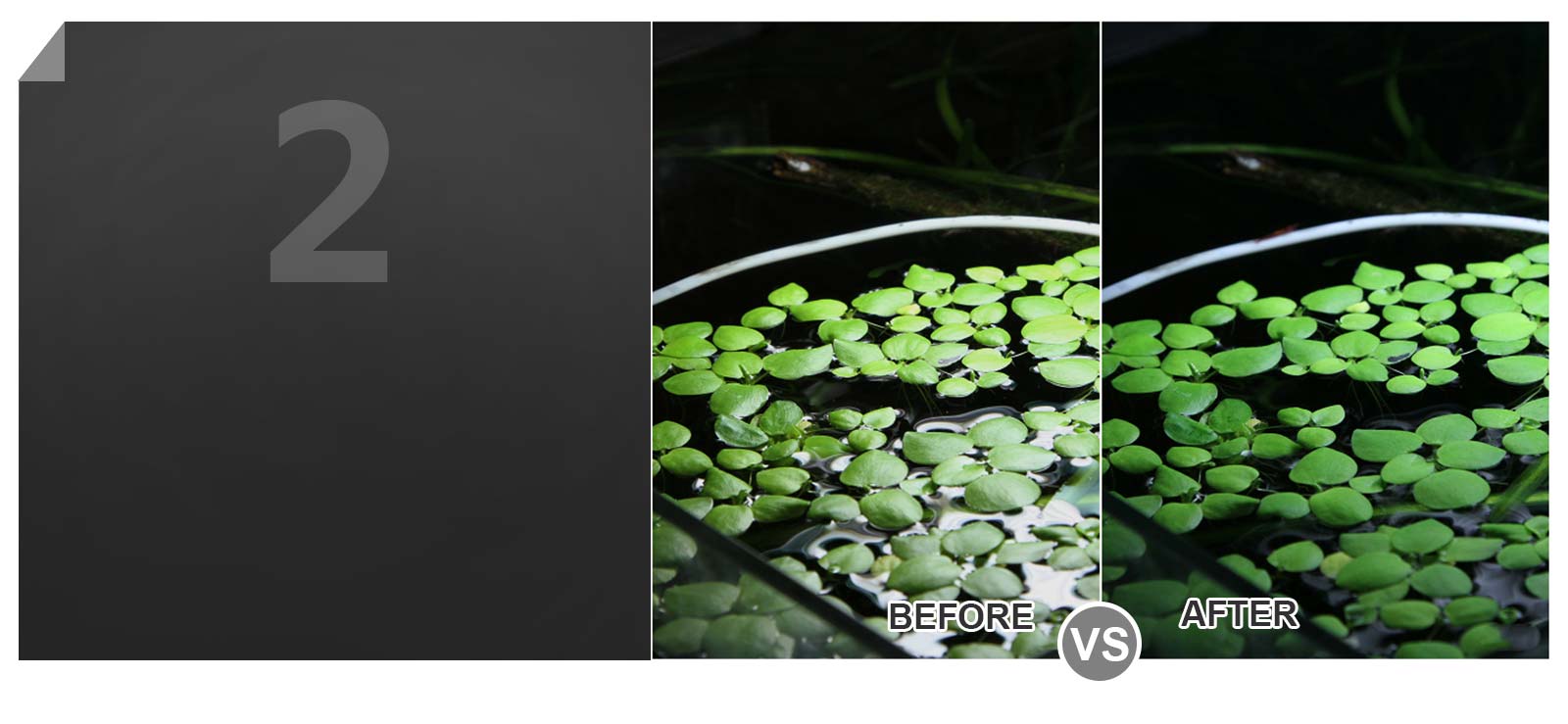 DRAMATICALLY REDUCING REFLECTIONS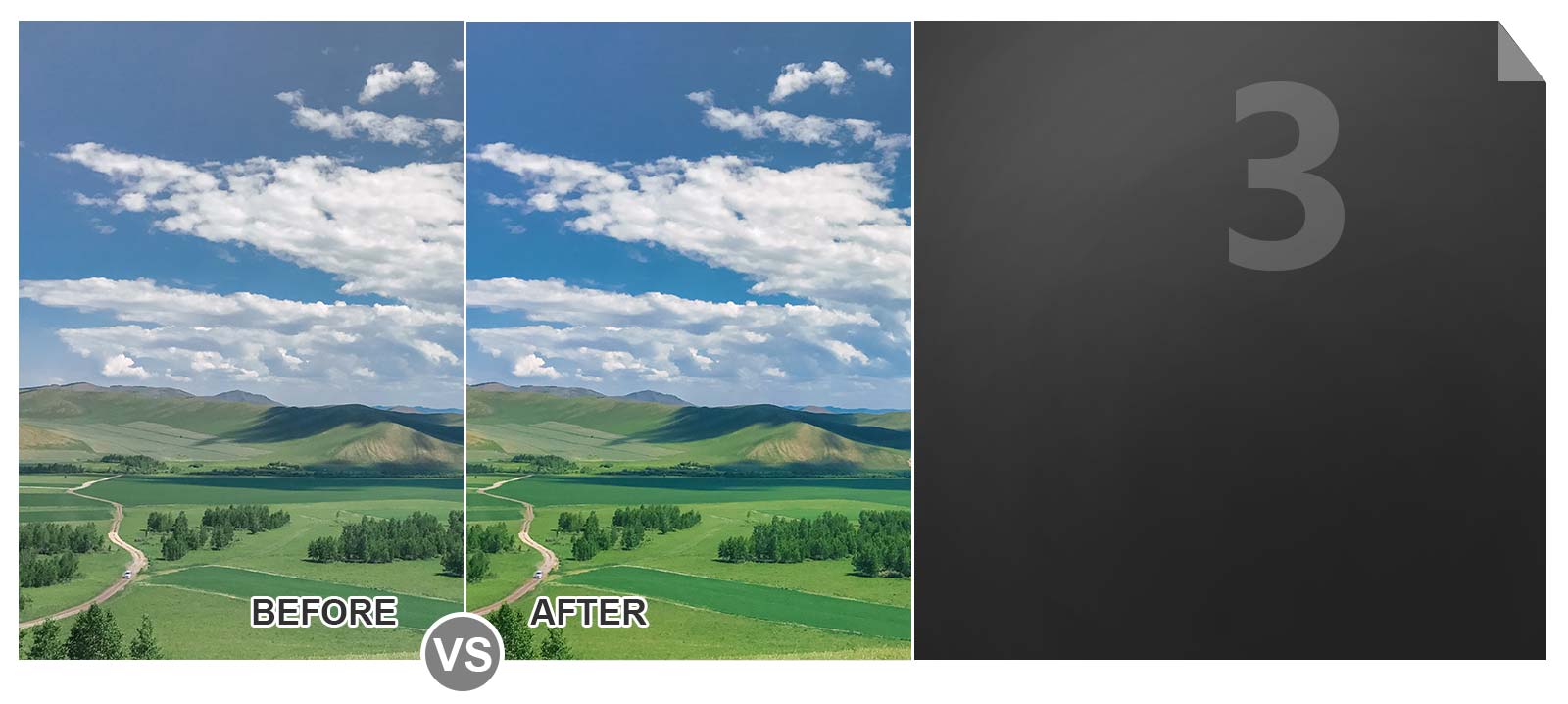 FILTERS OUT POLARIZED LIGHT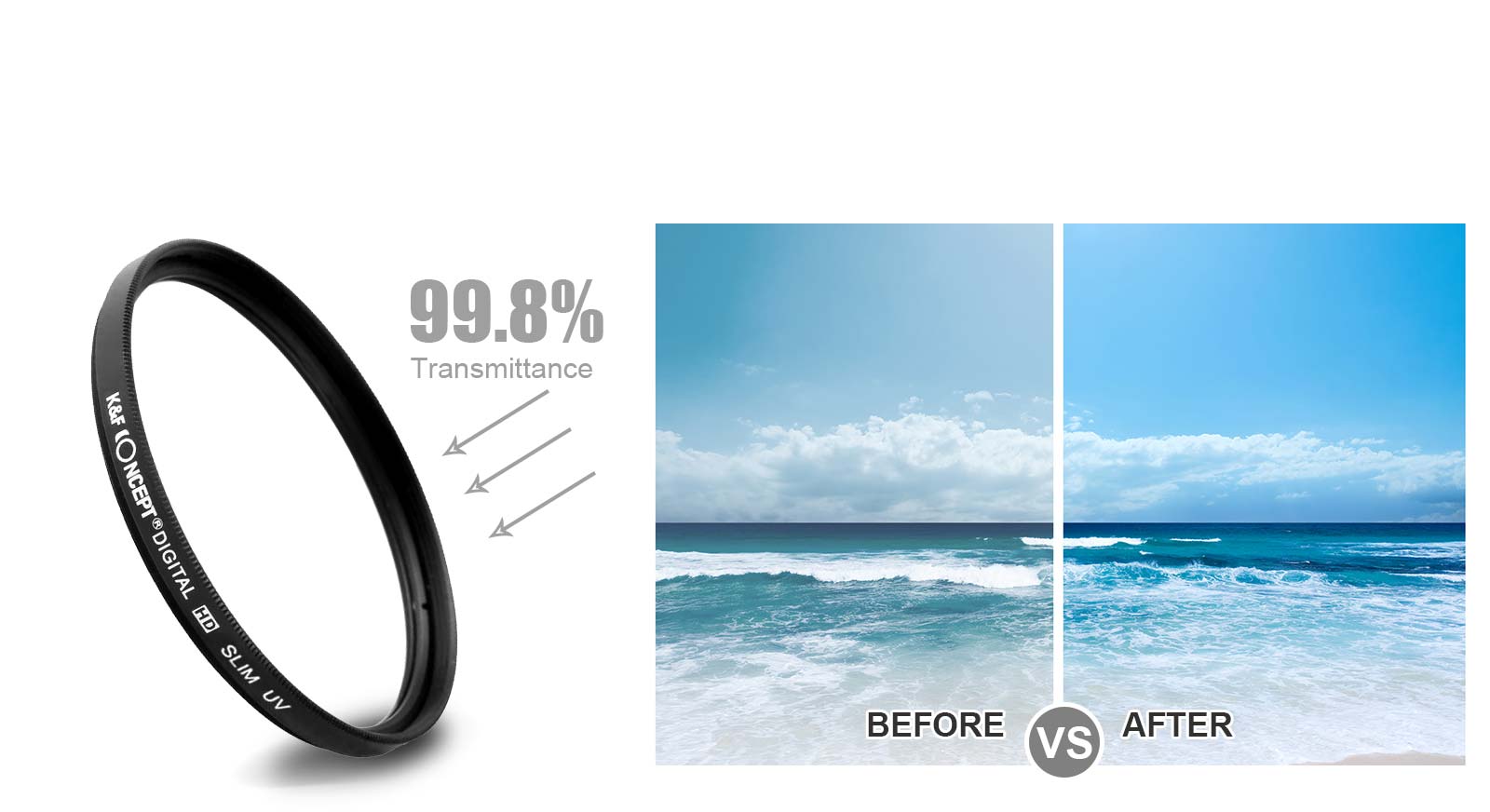 UV FILTER
High quality UV filters can be permanently mounted on lenses with a minimum impact on image quality.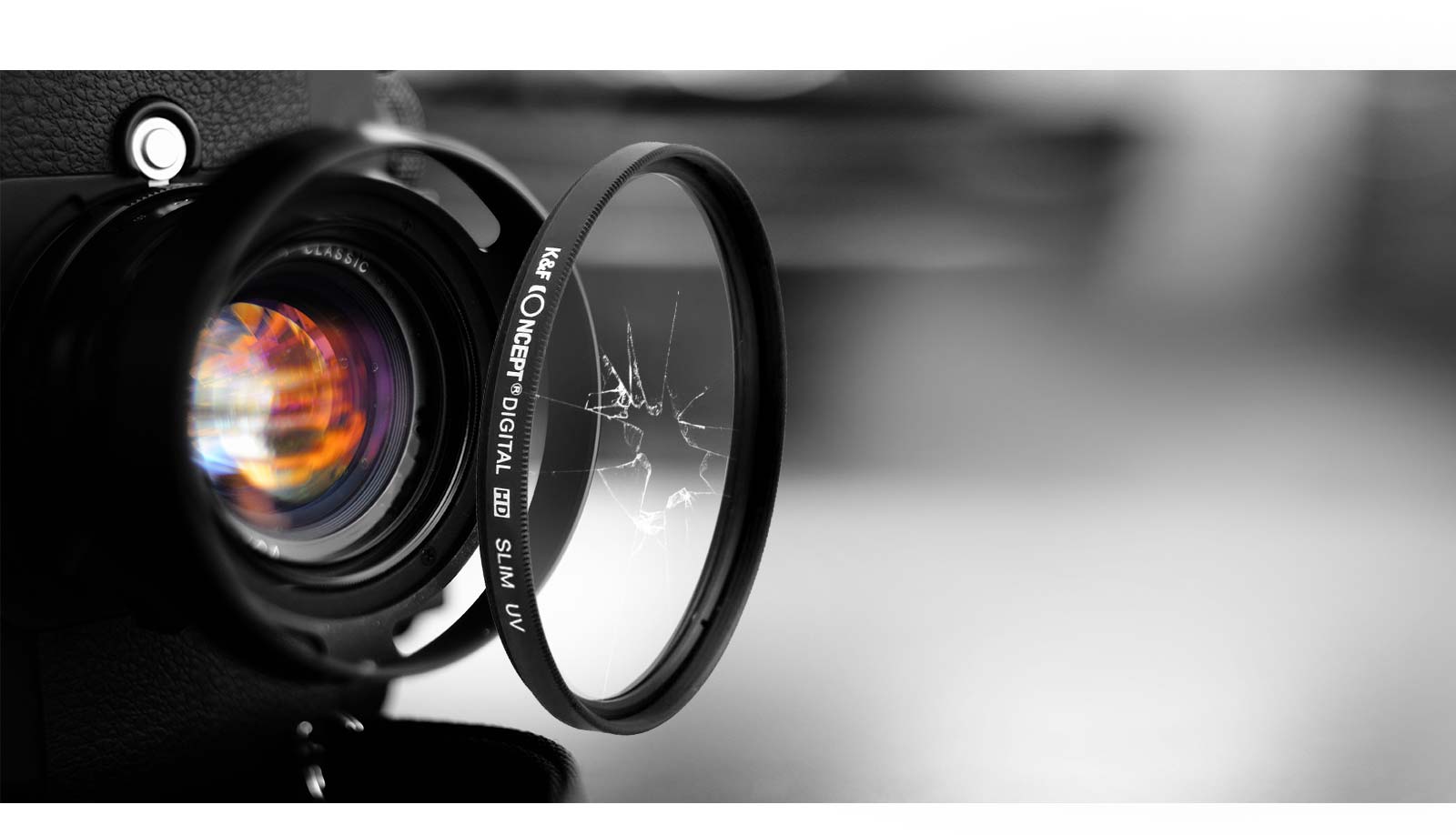 LENS PROTECTION
Protects the front element of a lens from dust, dirt, moisture and potential scratches.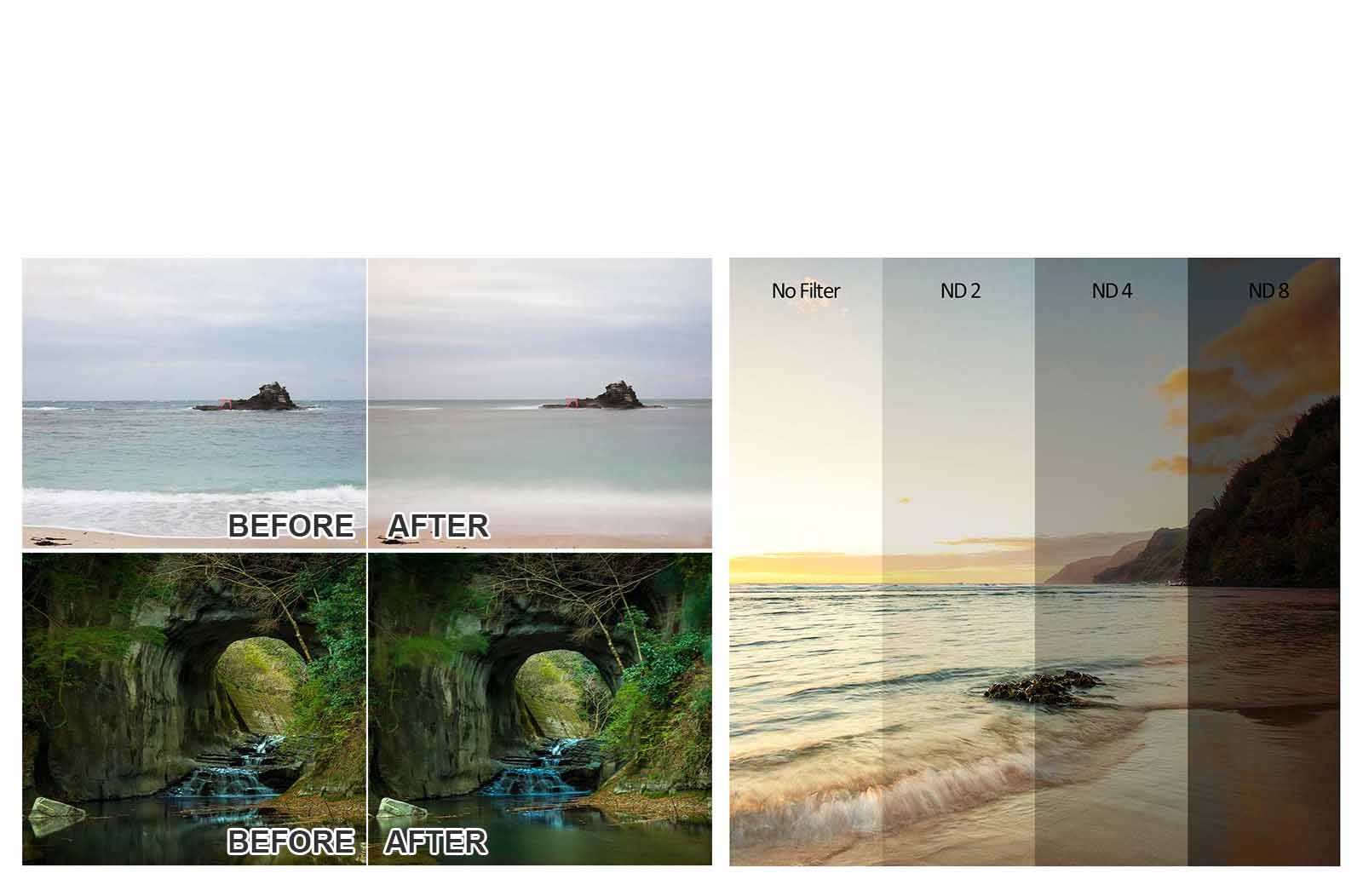 ND FILTER
Reduces the amount of light entering the lens, thus decreasing camera shutter speed. Useful for situations where motion blur needs to be created (rivers, waterfalls, moving people) or large apertures must be used with flash to avoid overexposure.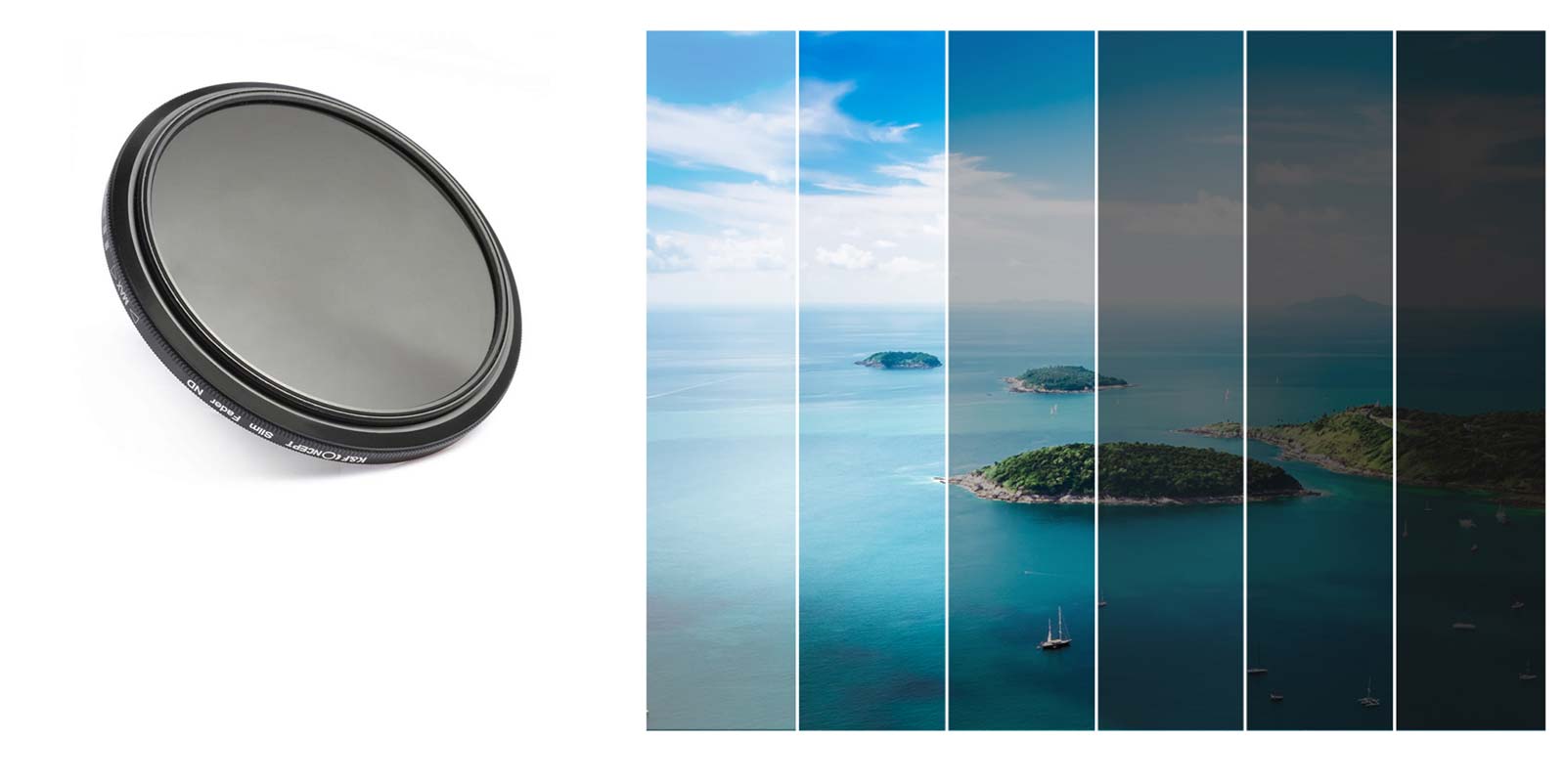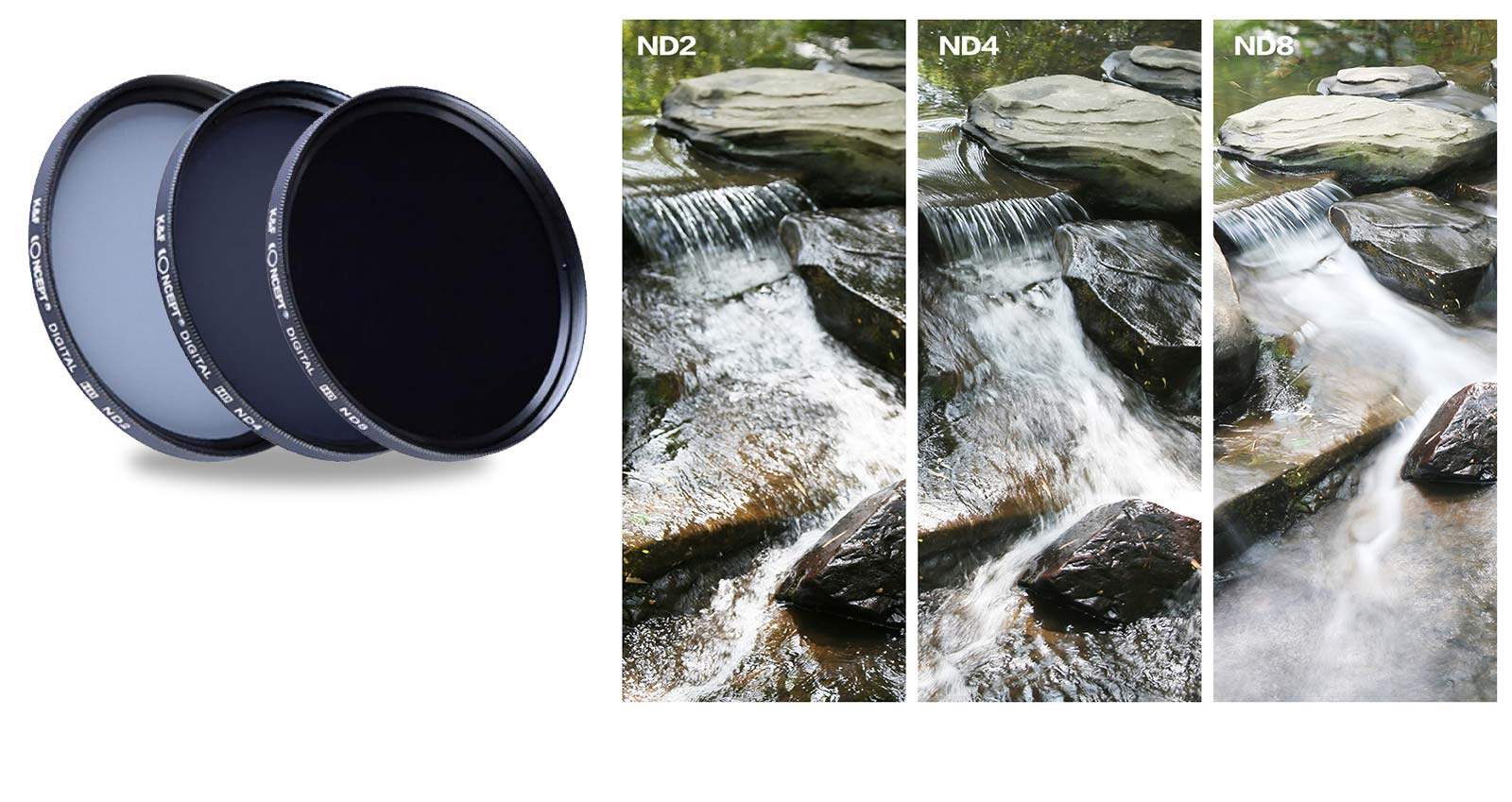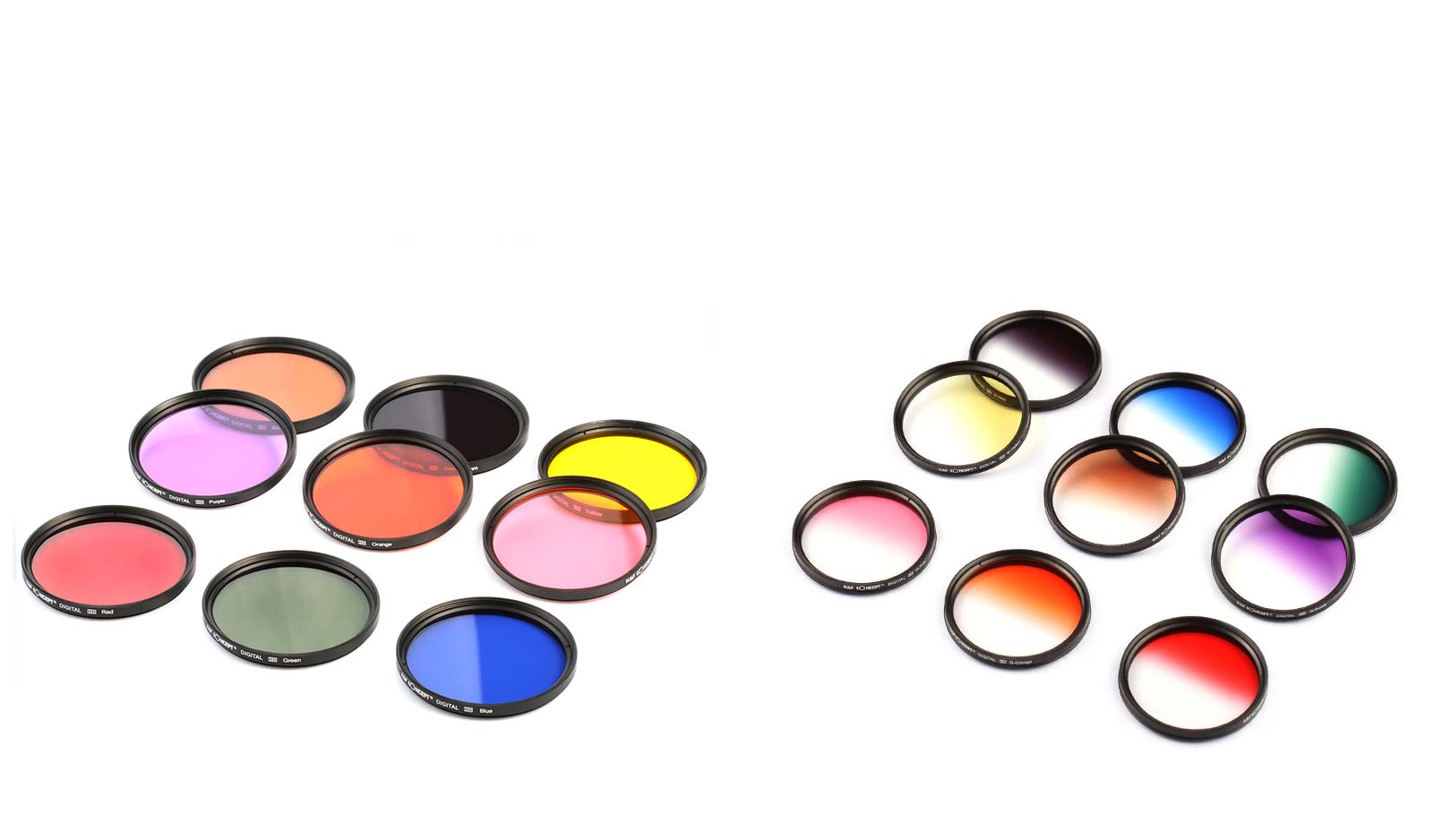 COLOR FILTER SET
Corrects colors, resulting in a change in camera white balance. Some color filters can subtract colors, blocking one type of color and allowing other colors through. These types of filters were popular for film. They are rarely used in digital photography, since their effects can be easily applied in post-processing.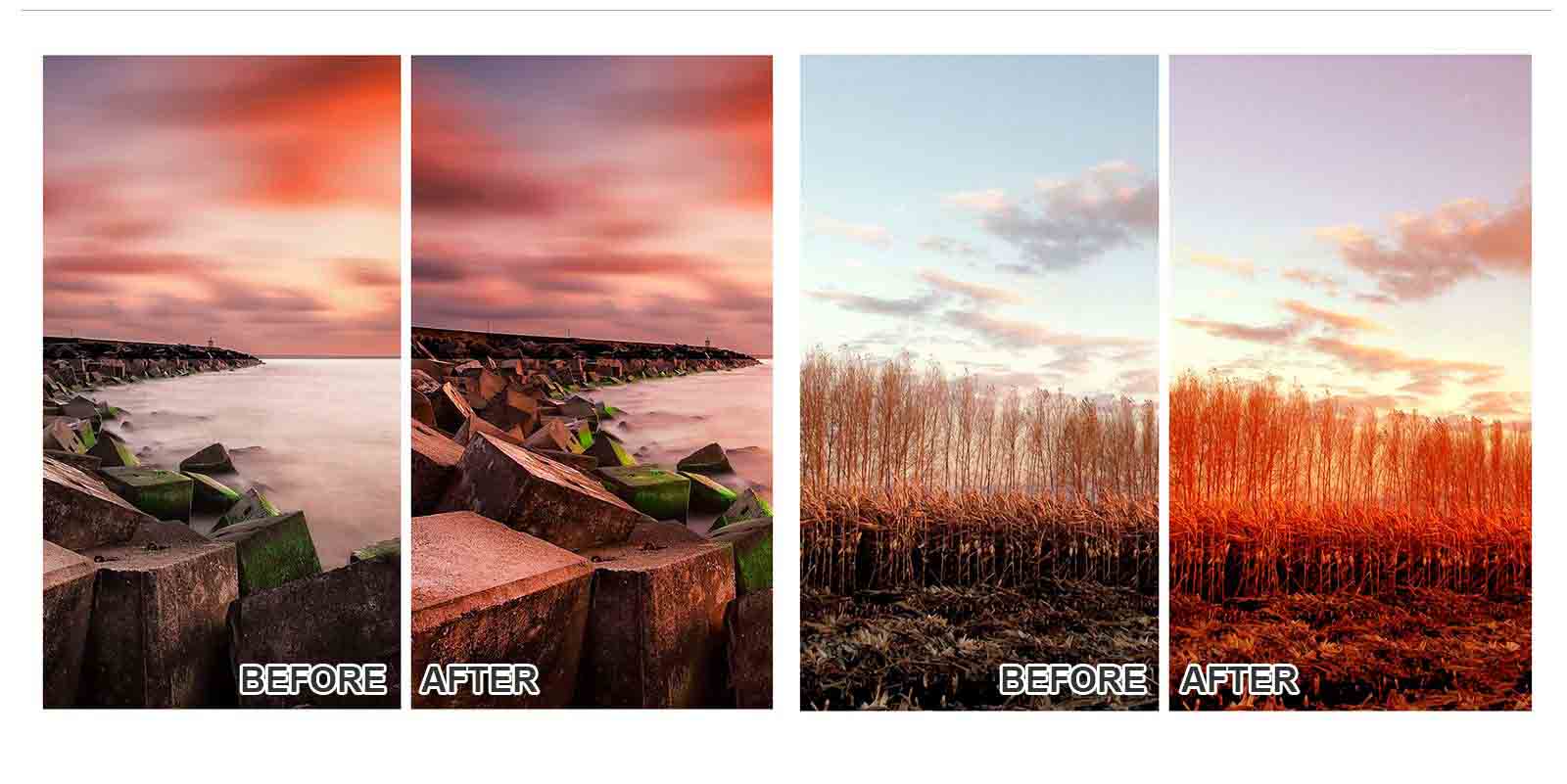 Graduated red
Graduated orange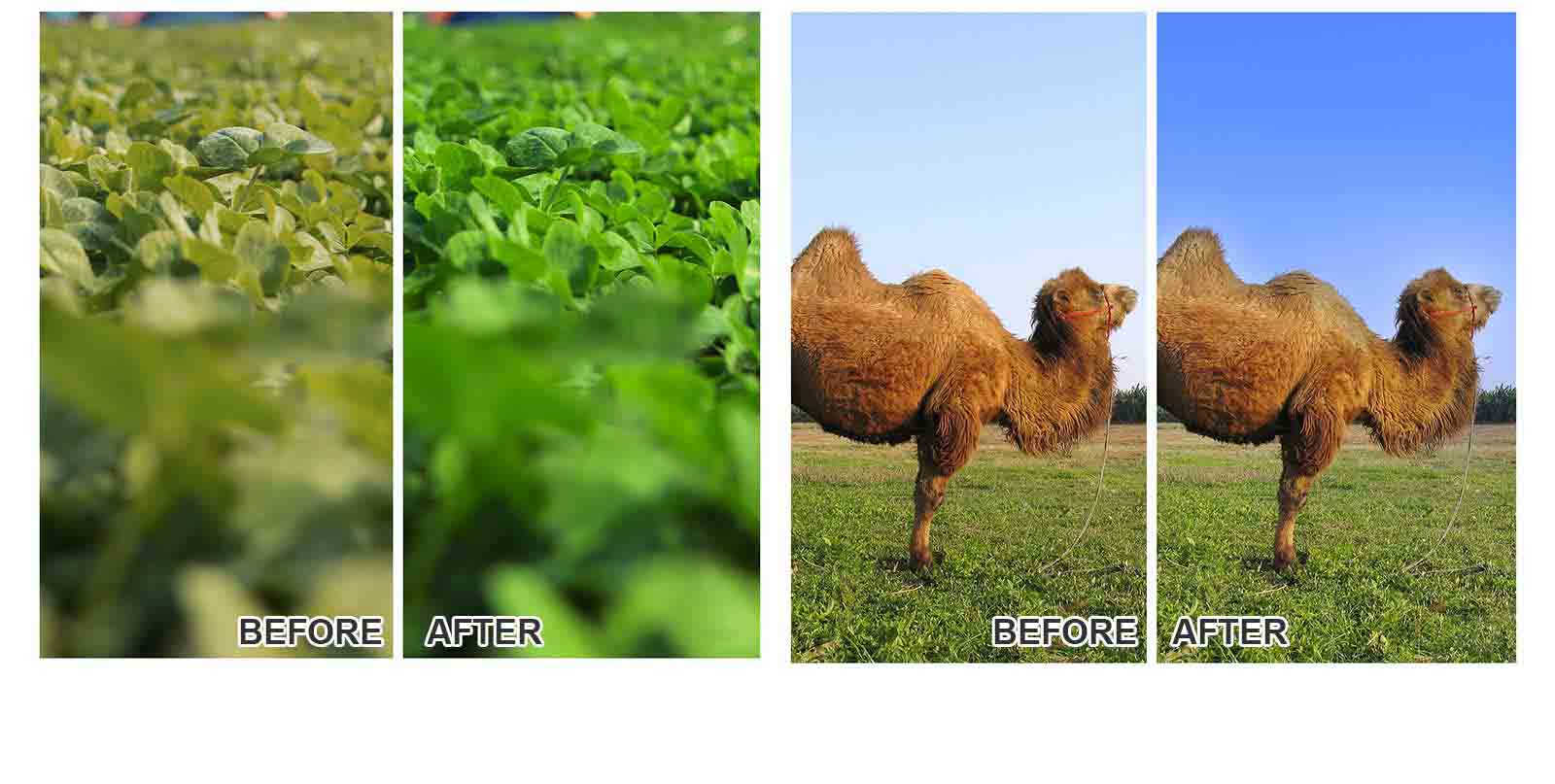 Graduated green
Graduated blue
Great set of filters
I got this for my girlfriend bother because he started getting into taking picture and video with his Nikon d5500 camera. As soon as we got this we took it out and started playing with it. At first, it was really hard to install this on his camera because we didn't have instruction, so what we did was look at the pictures online to put it together. But after a couple of minutes, we had it all setup and started using the filter. There is one tint he really likes it over the other because it kinda gave this scary movie look. So he is going to use that more than all the other to film a short movie. The filter looks great and the case protects them very well.
These will turn an amateur photographer into a pro...
One of the hobbies that I love doing is photography. While so many people have seen some of my photos and asked why I don't consider selling them, I don't consider myself a professional at all.In most cases what seperate an amateur photographer from a professional one is not just having a "good eye" for framing your shots but familiarity with your equipment - and having the correct camera accessories for the job.And that is where filters come in. As someone who used to spend hours in a dark room (developing pictures) and now spends time with photo editing software, I can tell you that most of the time you are limited to what you can do with a photograph by the the quality of the origininal.If you take any photos of landscapes in particular than you know how it is th look at a sunset ting and wish that it had more color to it, we're a little darker, etc. Well, with these filters you can do just that.If you look at the photos attached to this review you will see that the sun was simply going down without any beautiful sunset to accompany. With my very first attempt to use these filters (which are by far the most complete set in Amazon with almost 25 different filters with cases for them & the hardware to mount them on virtually and DSLR style camera) I simple picked one of the dark filters to darken the view and then experimented with adding different colors to it my themselves as well as in combination with each other.There is definitely a learning curve to using filters and, if they are as new to you as they are to me, I would advise reading up on their use but, as you can see from the final photograph (which was taken on a different night), the use of filters in your photography can turn a view with some potential into something worthy of framing and putting on your wall.At $50 this filter kit costs a bit more than others on the market but, when you purchase it, you will probably never need to purchase another filter again.
Great Filter Kit
This is a great value and a great price I took a week to try them out. All the sun we get in Vegas these play with the light very well. Pretty much every thing you need no matter if you are an amateur or a pro. These work great. Awesome packaging too. Square Filter Kit, K&F Concept 40 in 1 Graduated ND Lens Filter Set Compatible with Cokin P Series for DSLR Cameras
Great value. It's not a Cokin set (and many wouldn't notice the difference).
I've used a handful of Cokin filters since the 80's. I just purchased the new Sigma 100-400 zoom for my Sony e-mount and I needed 67mm step-up ring for my filters. I also needed an 82mm ring for my wide-angle lens. I was about to buy two rings for more than this whole set costs. No brainer. Get this set for $60, use the two rings I need, and use whatever else I need out of this set. Other reviewers have said there are too many similar colored filters in the set. That may be true, but go through the set and pick out the ones that work for you. Put the rest and the other rings in your closet, you may use them one day. The four wallet-style filter holders can get bulky in your bag. I picked out a handful of filters that I need and put them in my Cokin filter box. I use one of the wallet-style holders for my step-up rings and the filter holders. The other three filter holders went into my closet. These filters will compliment my Cokin filters nicely. I think one reviewer said the ring wouldn't fit the lens; I haven't had that problem. All-in-all, this is a nice set, especially for beginners.
good cost-benefit
good product, recommended
These images belong to K&F Concept end users.