V8S Stereo Wireless Business Intelligence Noise Reduction Bluetooth Headset for Business/Office/Driving
Free shipping to eligible country
Brand:

KENTFAITH

Free Shipping. K&F business bluetooth headset features fast and stable connection, Intelligent noise reduction technology, Ergonomic earhook shape, Suitable for driving/commuting/sports/working.

GW53.0051

SKU:

GW53.0051

16.99

https://www.kentfaith.com/GW53.0051_v8s-stereo-wireless-business-intelligence-noise-reduction-bluetooth-headset-for-business-office-driving
Description
* CSR8615 Bluetooth headset processor, Bluetooth 4.0 standard, fast and stable connection, can connect 2 devices at the same time. High-fidelity audio technology, digital audio compression algorithm based on Subband ADPCM (SB-ADPCM) technology, 16bit/24bit audio support, low Delay technology.
* Intelligent noise reduction technology, precise audio, improve the clarity of calls, break the space distance limit, let you enjoy the original call and music. Incoming voice notification, voice control answering, freeing your hands, allowing you to drive with peace of mind and focus on work/sports
* Ergonomic earhook shape; lightweight and skin-friendly material; soft rubber ear caps, more comfortable to wear; medical silicone material, healthy and soft. The groundbreaking 180° rotating earpiece can be freely between the left and right ears Switch and adjust the angle.
* Built-in 80MPS Kalimba DSP core can achieve low power consumption, provide powerful performance and longer, more durable headset life. "Compatible with a variety of devices and audio-visual software.
* Suitable for driving/commuting/sports/working. The MicroUSB charging port is convenient and quick to charge the Bluetooth headset. It can be connected to a computer/power supply/car charger for charging.
Shipping
Free shipping to eligible country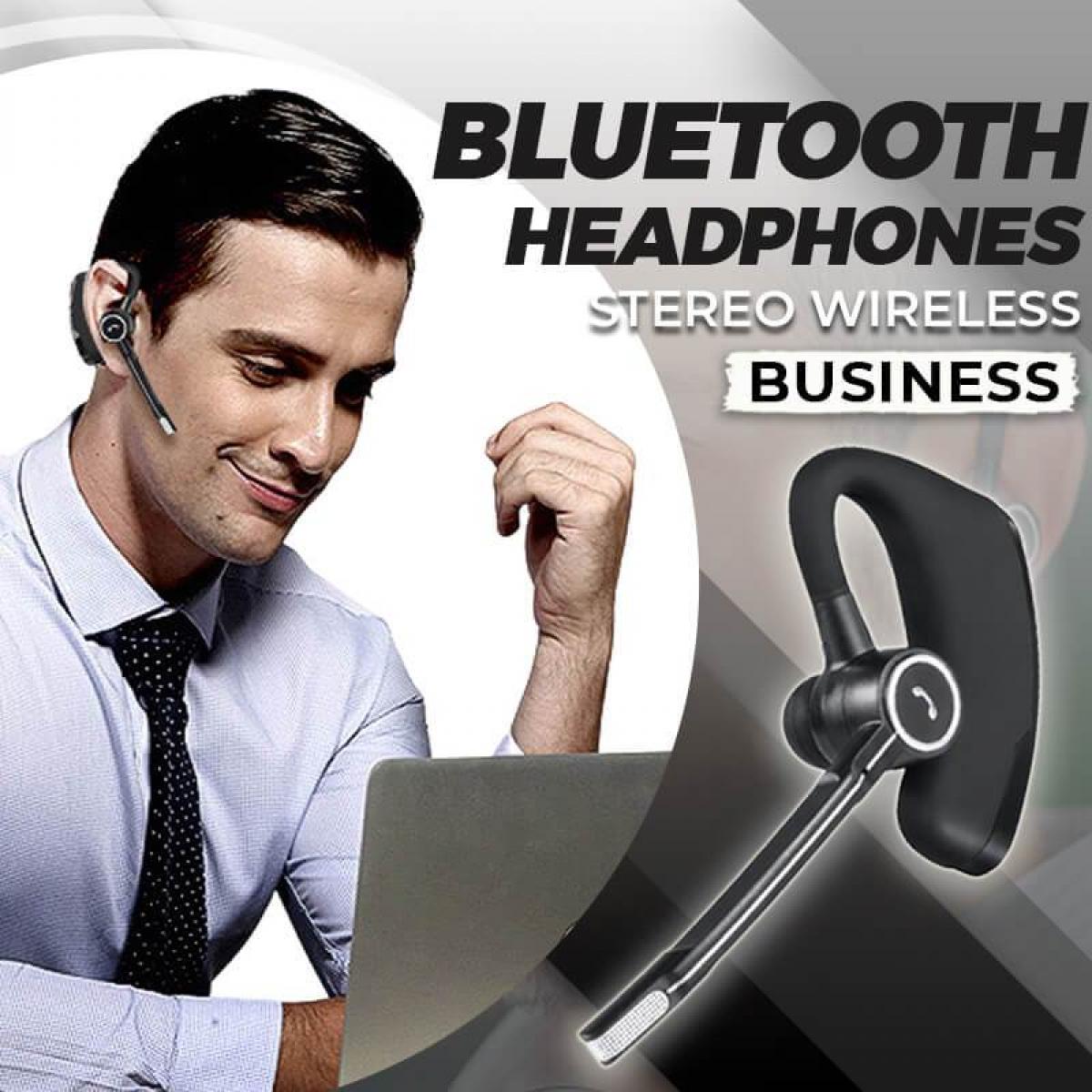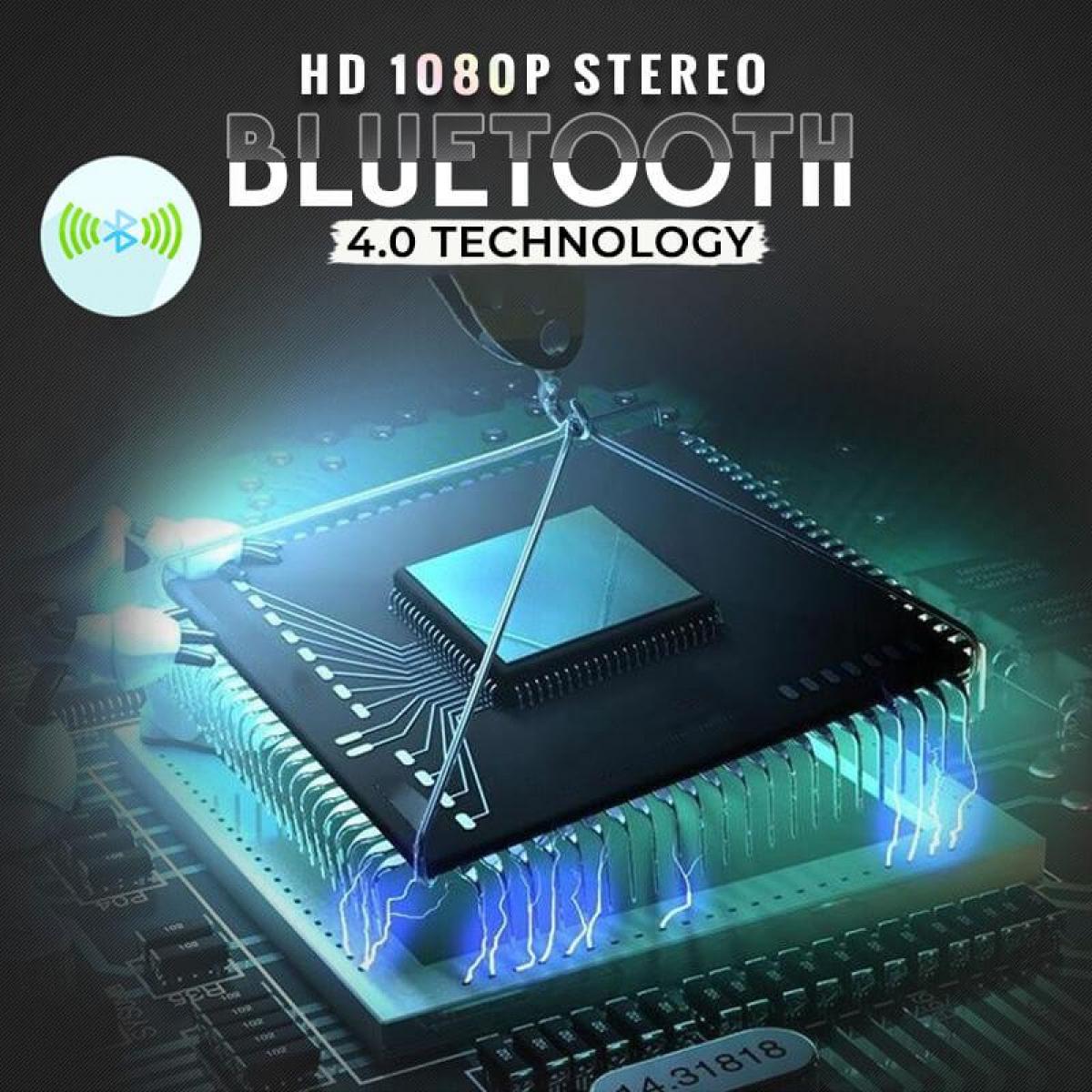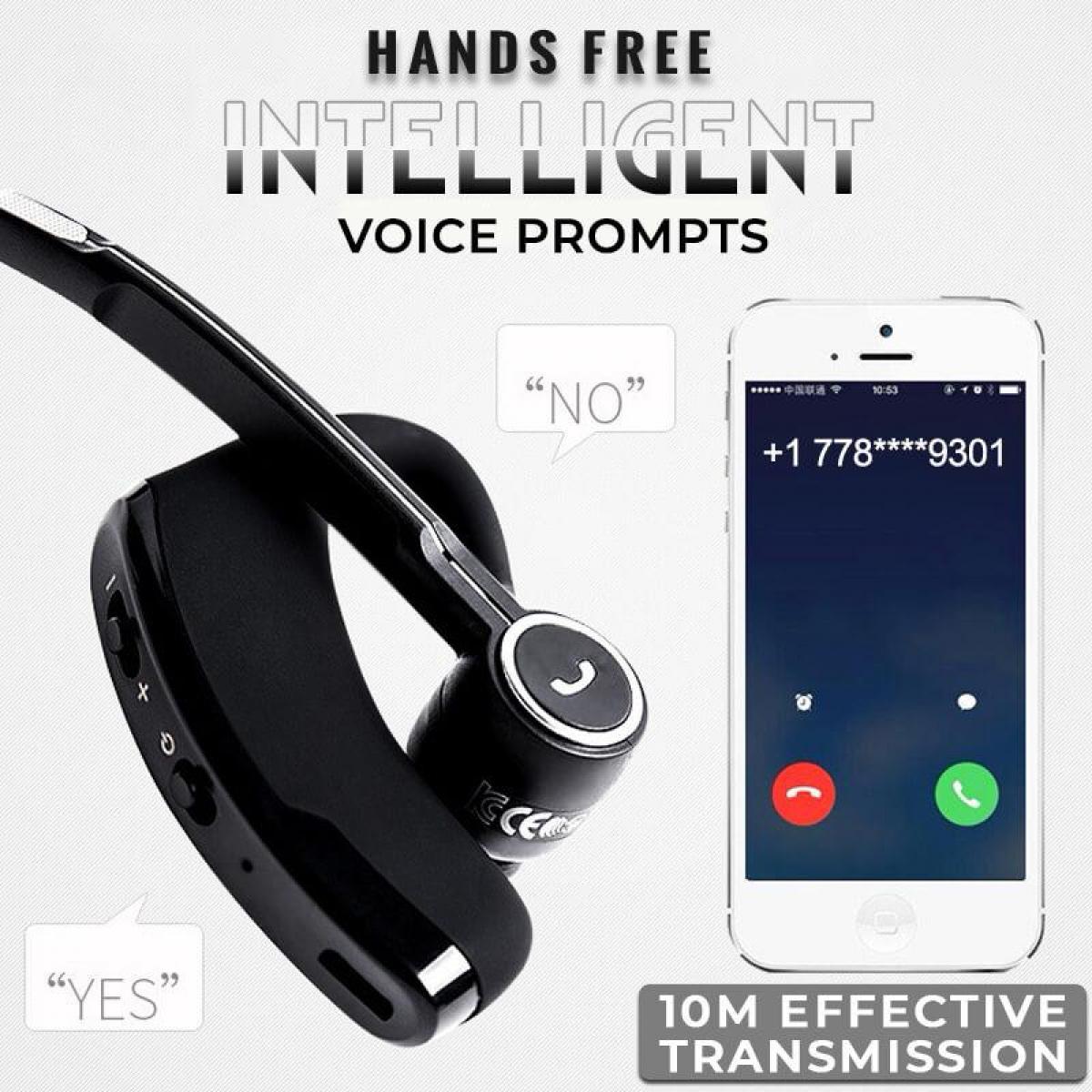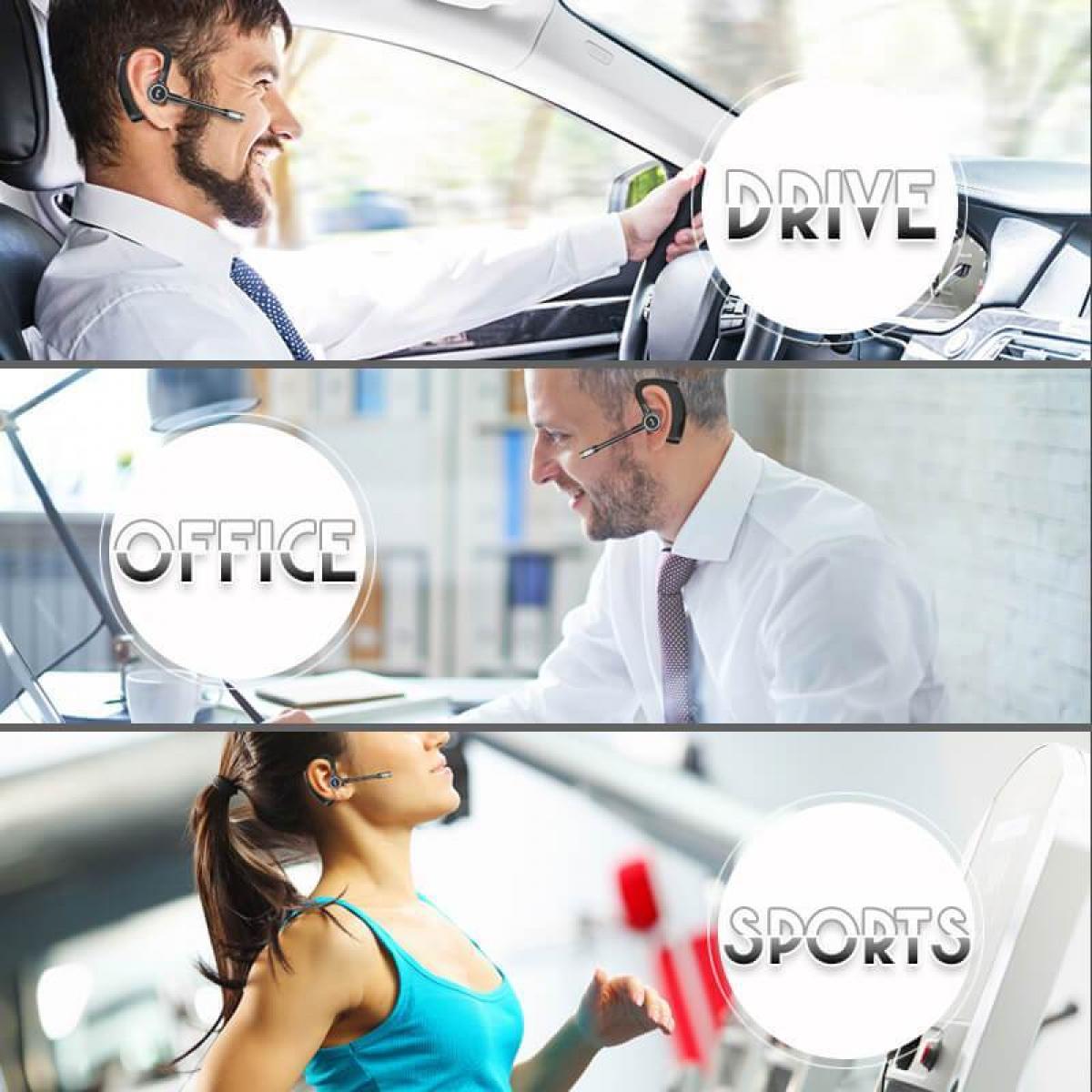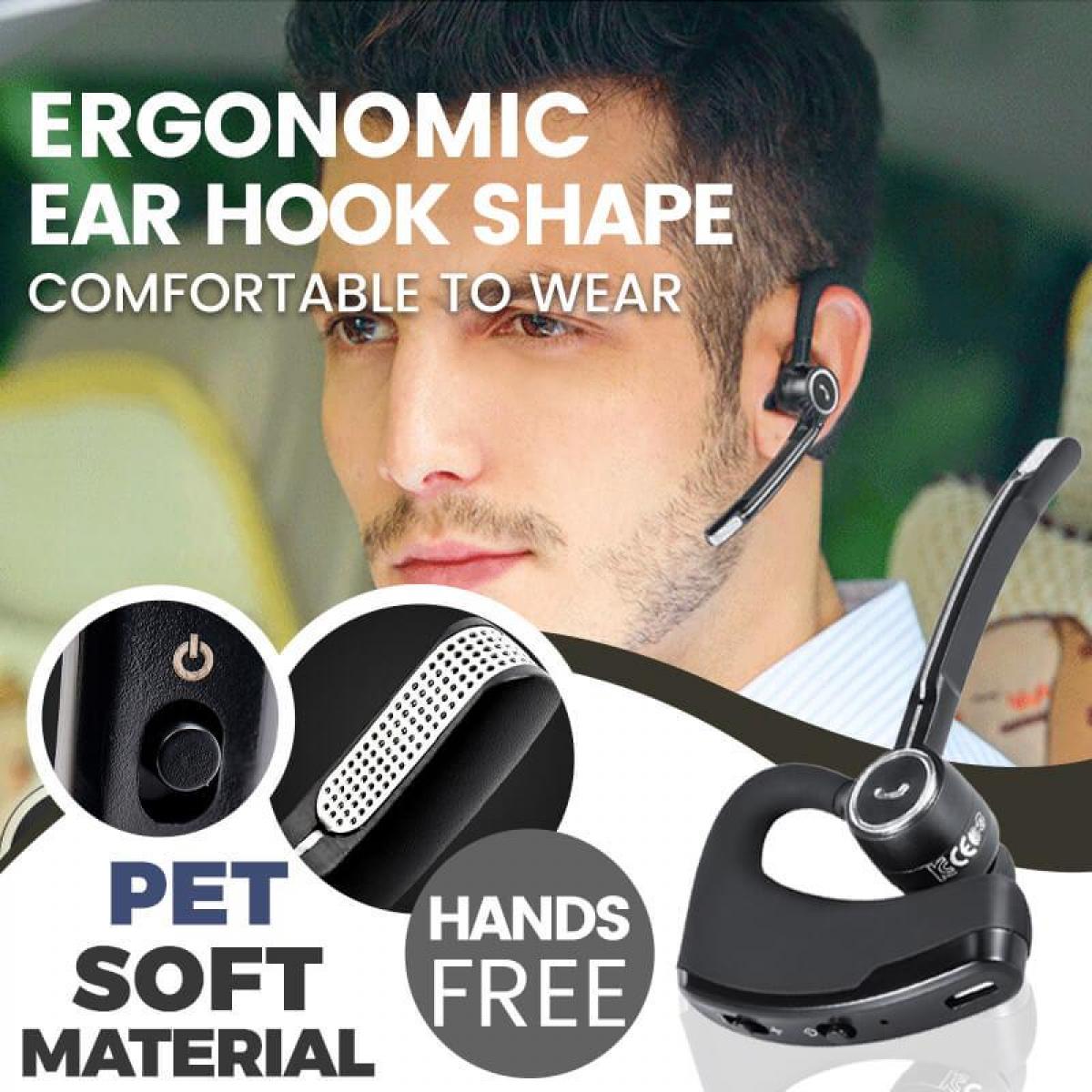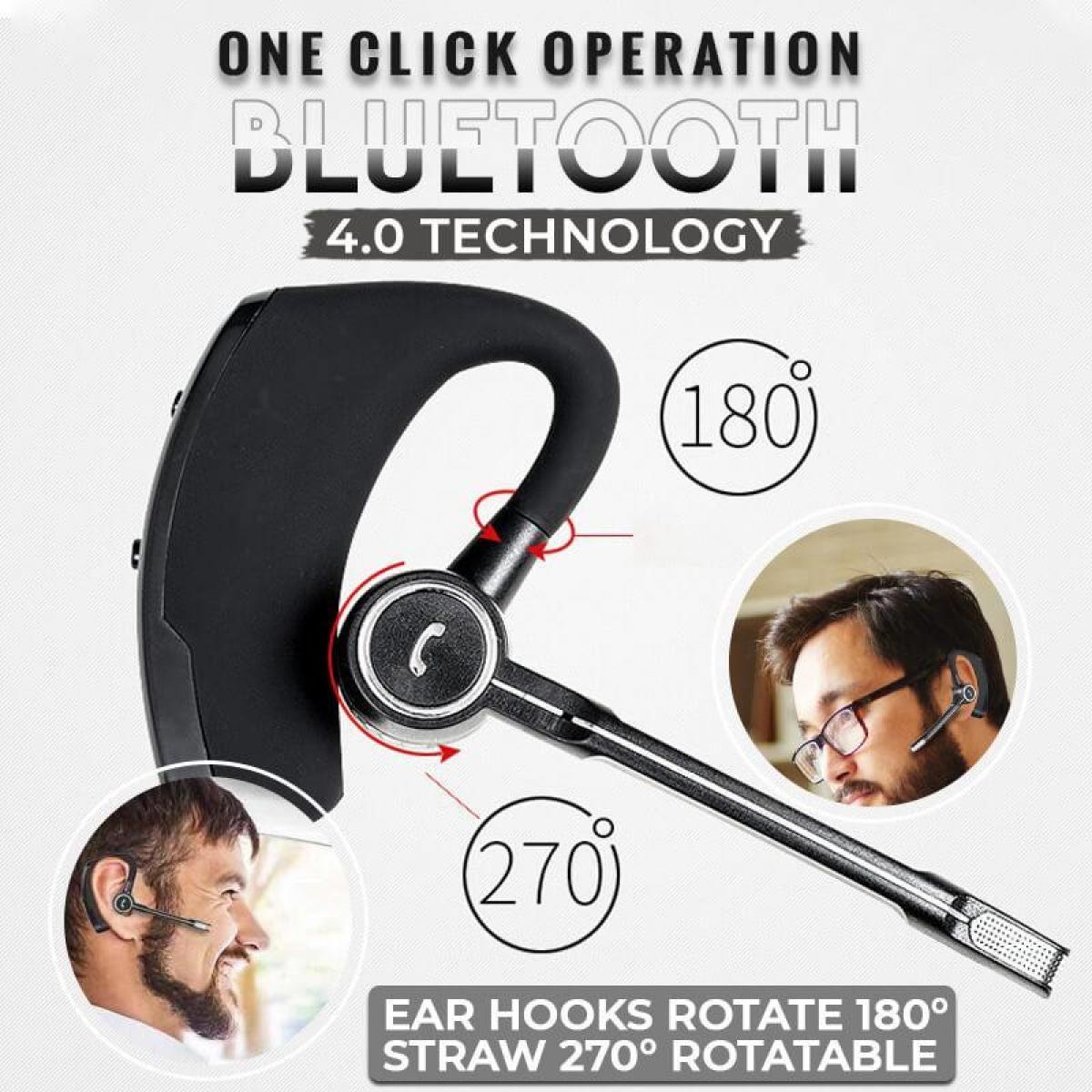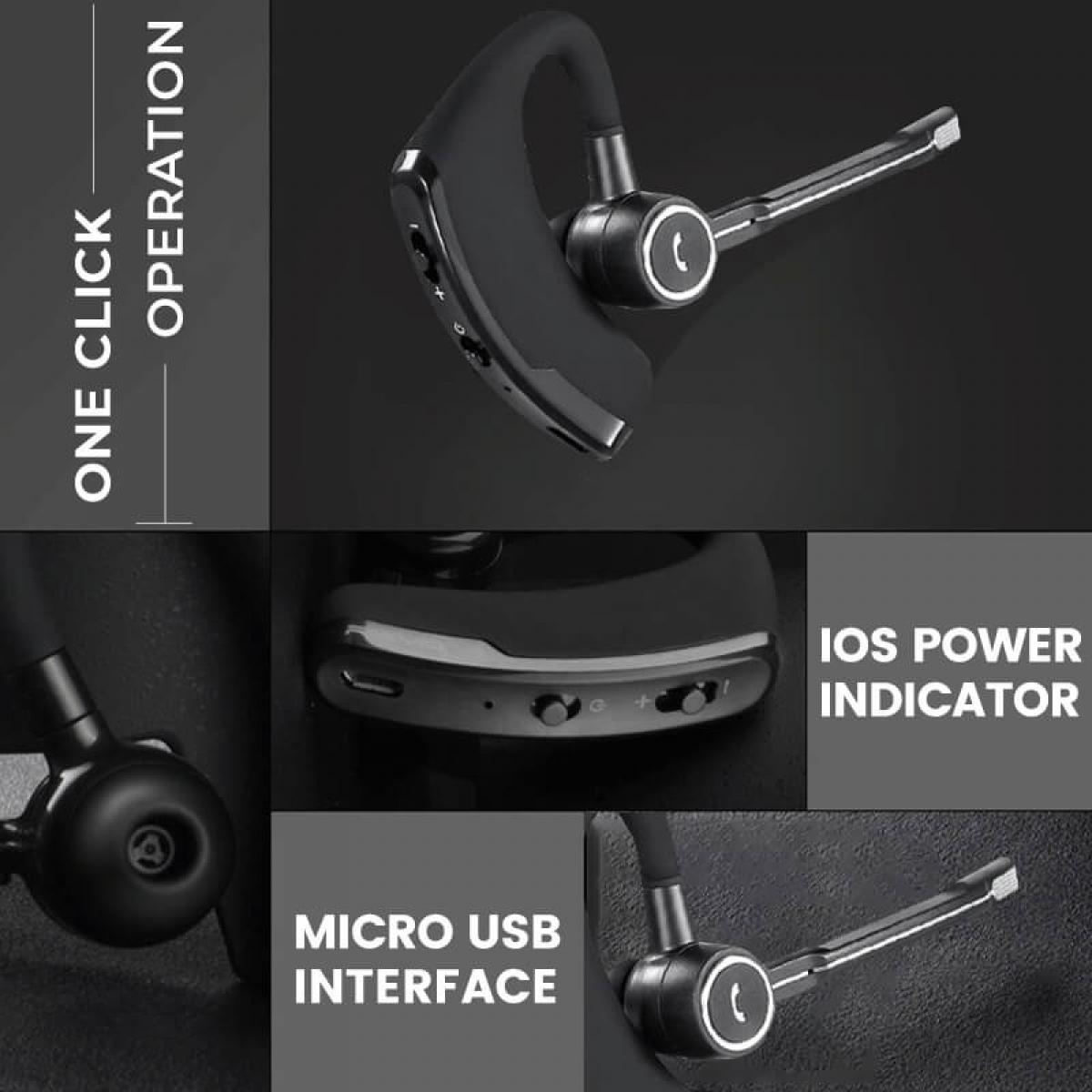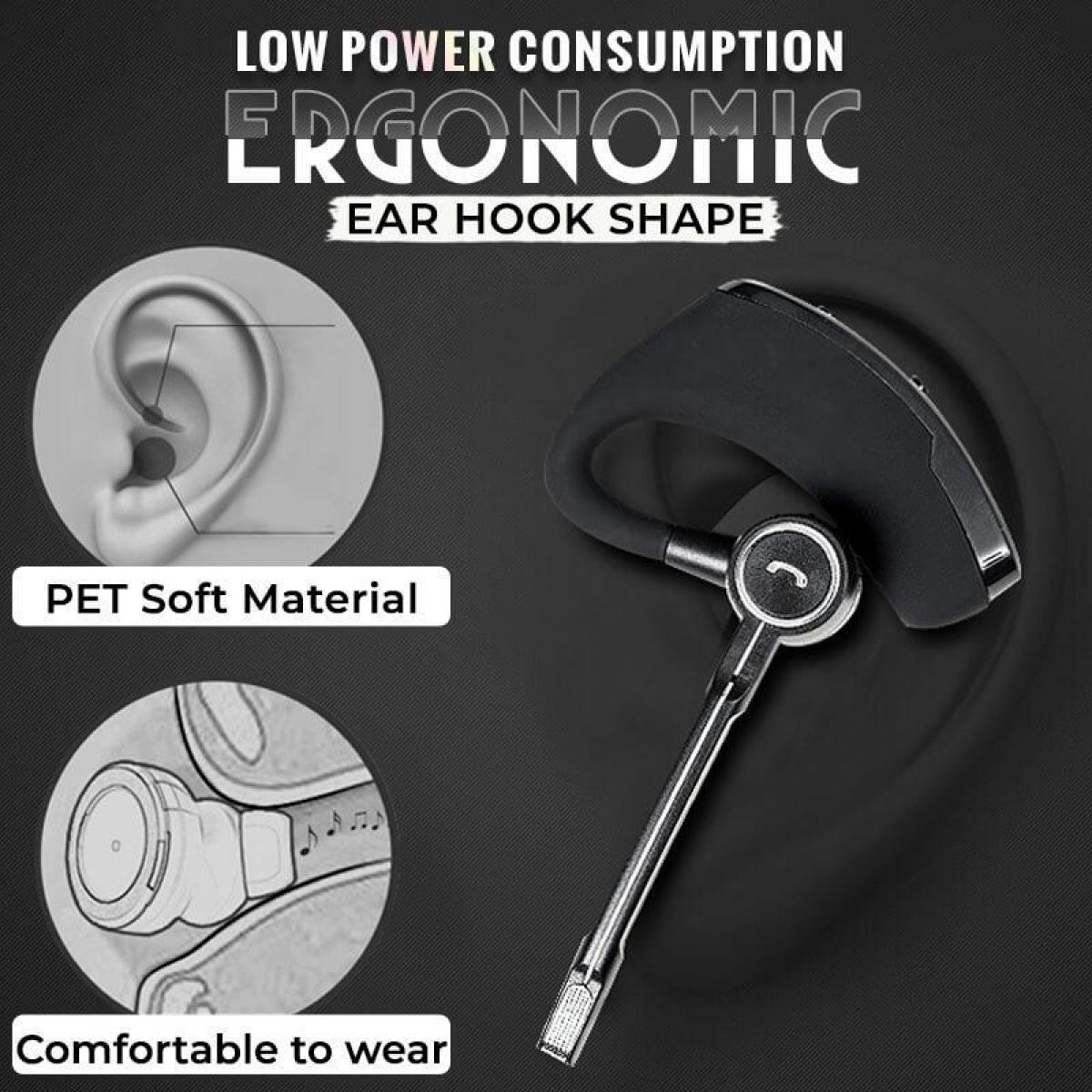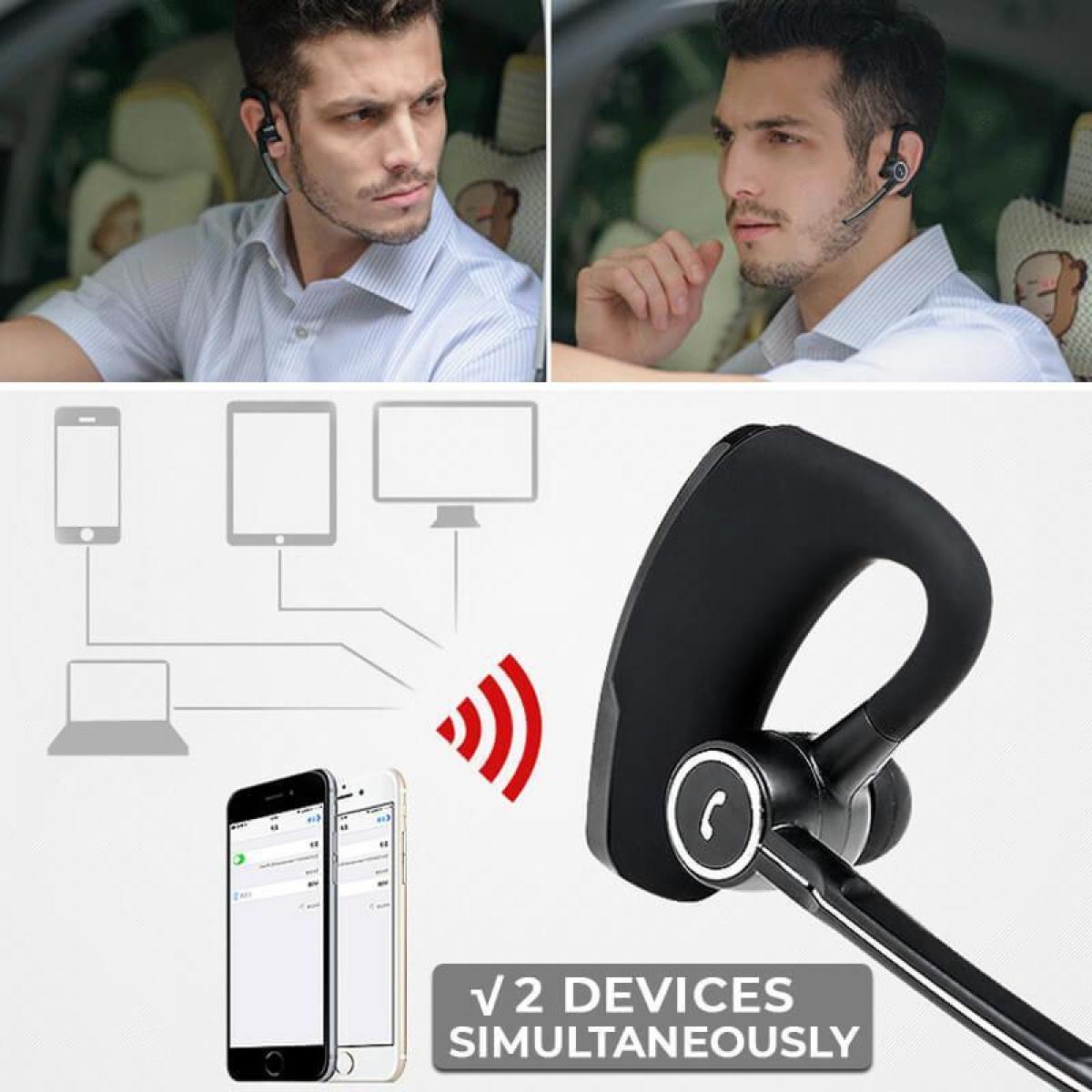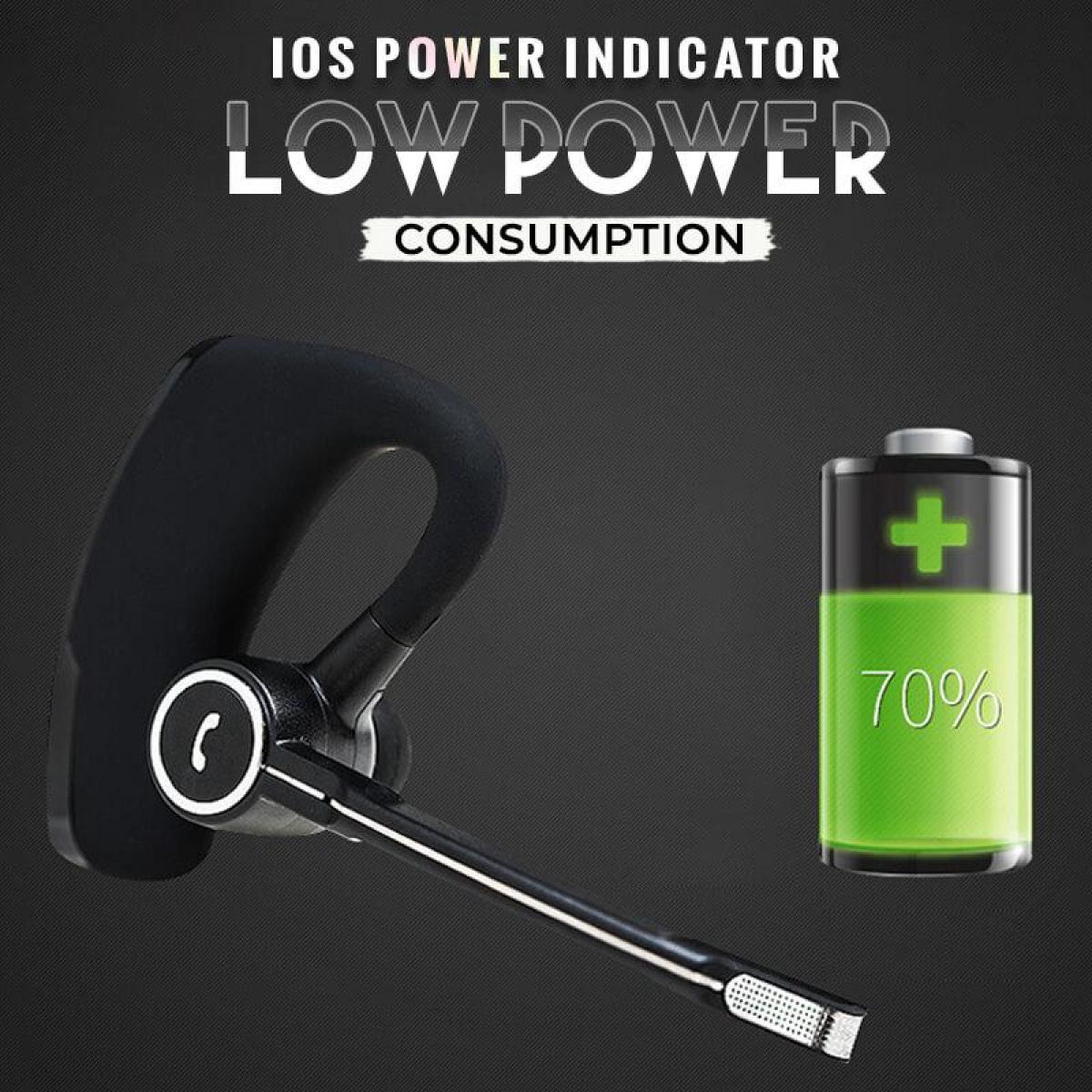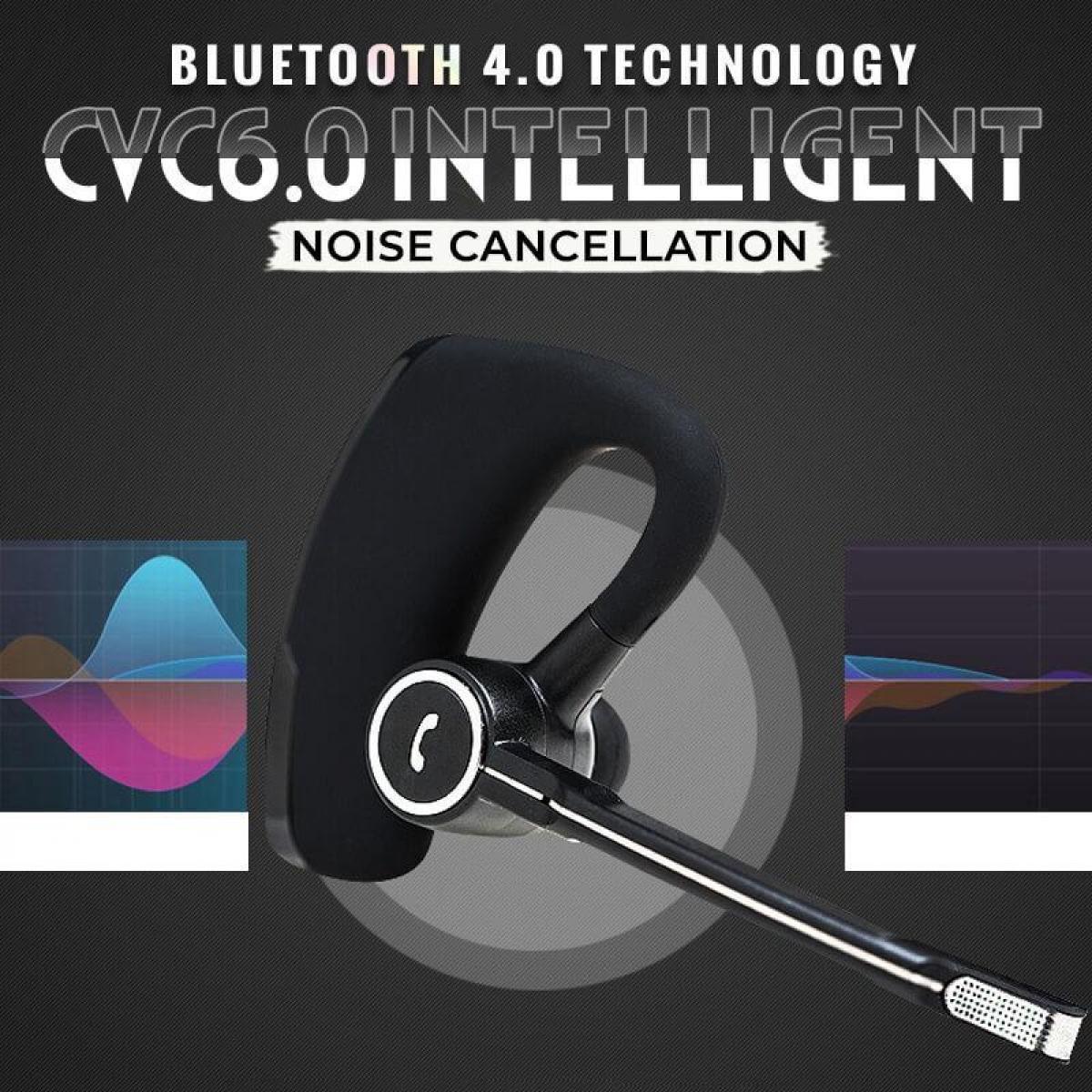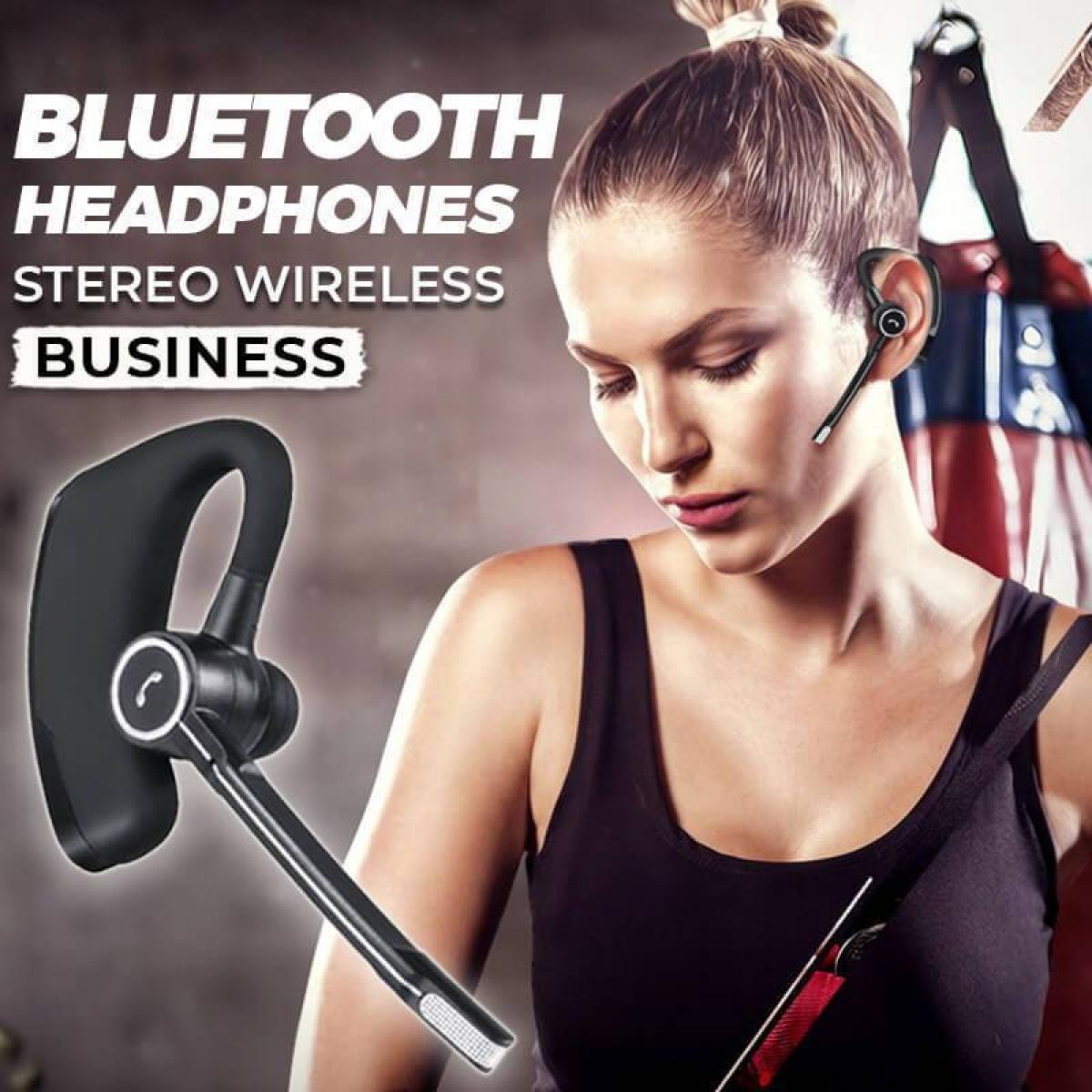 | | |
| --- | --- |
| Color | Black |
| Version | V4.1 |
| Chip | CSR 8615 |
| Noise Cancellation | CVC6.0 |
| Charging time | 1-2h |
| Talk Time | 10h |
| Standby Time | 180h |
| Weight | 21g |
| Package Dimension | 8*4.6*12.7cm |
| Package Weight | 103g |
| Package Content | earphones*1 set, eartips*1, user manual*1 |
Don't know how it worked because it didn't stay in my ear.
It didn't fit my ear. It kept popping out. I used the small piece.
11/11/2021
Works great for what my dad needed while working on the farm and while he worked at night.
Sound quality is great.
09/11/2021
Decent sound quality
I like the sound quality for this Headset. It does not fit my ear very well and causes slight discomfort at times. I would not reccomend this for any type of excercise as the multi function button rattles when making sudden movements. Easy to pain and has good connectivity. I am able to move around my house without carrying my phone with.
05/11/2021
Great headset
The headset is wonderful sound quality is amazing but if you have big ears this headset will not be comfortable on your ear!
03/11/2021
works as advertised
For a budget bit of kit, you never really know. This seems to do exactly as advertised. I use it all day every day. Listeners tell me it is the clearest they have heard me.
01/11/2021
Not a normal charger
I use mine most of the day. The good, good battery life, seems rugged. The bad, talk to type, there is a 2-3 second delay so you have to wait before talking for your phone to type (previous headset with same phone, this was not a problem). The charger is something I have never seen before and I have a lot of different chargers, don't even see them in the store either. If you need a replacement or spare, good luck! The ugly, BIG behind the ear hook. Hard to get on quickly with one hand, sucks when wearing sunglasses. Unit seems durable but I will look for a different one when this dies or I am tired of it.
30/10/2021
Works but there is Better and More comfortable
Would purchase again at a better price point gets a little discomforting after about 20 to 30 minutes has a big battery battery life is awesome it does not fit comfortably A better year insert for me would make this almost perfect
27/10/2021
Good Value for the Price
Easy to pair with phone, comfortable over the ear, the first call received on the bluetooth the individual told me they could not hear the background noise around me (that was my first question to them). Easy operation.
21/10/2021
Recommended. I like it.
Easy to pair and not too complicated to operate. I like that magnetic chargiing connection instead of inserting and pulling it out to unplug it everytime. Doesn't irritate my sensitive ears from the material used for the earplug. Quality is very good.
19/10/2021
There are no faqs for this product.