M42 Lens to Sony NEX E-Mount Camera for Sony Alpha NEX-7 NEX-6 NEX-5N NEX-5 NEX-C3 NEX-3 with Matting Varnish Design Lens Mount Adapter
Shop Best Lens Adapter/Lens Converter Ring Made by K&F Concept. Find Top-Rated Canon EF, RF, EOS-M, Fujifilm X-mount, Fujifilm G-mount, Leica L-mount, Nikon F, Nikon Z mount, etc. Enable the use of camera and lens combinations from otherwise incompati

KF06.435

SKU:

KF06.435

24.99

https://www.kentfaith.com/KF06.435_new-product-kf-m10115-m42-nex-pro-20-year-high-precision-lens-adapter-orange
Description
* 【 Function】You can mount M42 screw mount lens to Sony E-mount mirrorless cameras.
* 【 Material】All-metal design; hardened anodized aluminum construction, matting varnish inside to avoid light reflection.
* 【 Features】Supports manual control, manual focus, manual exposure, and focus to infinity.
* 【 Cameras Compatibility】Designed for Sony Alpha E-mount Cameras: Sony Alpha α7, α7R, α7S, α7 II, α7R II, α7S II Sony Alpha α3000, α5000, α6000, α6300, α6500,α3500, α5100, αQX1, PXW-FS7 Sony NEX-3, NEX-5, NEX-C3, NEX-5N, NEX-7, NEX-F3, NEX-5R, NEX-5T, NEX-6, NEX-F3, NEX-3N Sony NEX-VG10, NEX-VG20, NEX-VG30, NEX-VG900, NEX-FS100, NEX-FS700, NEX-EA50, etc.
* 【 Note】 Infinity focus position: the position of the infinity mark 【∞】of the telephoto lens or super-telephoto lens is shifted slightly to the positive side to enable focus adjustment even when focus shift is caused due to temperature changes. The shift range is denoted by an L-shaped line, Be sure to check the focus through the viewfinder even when you shoot at infinity.
Shipping
Free shipping worldwide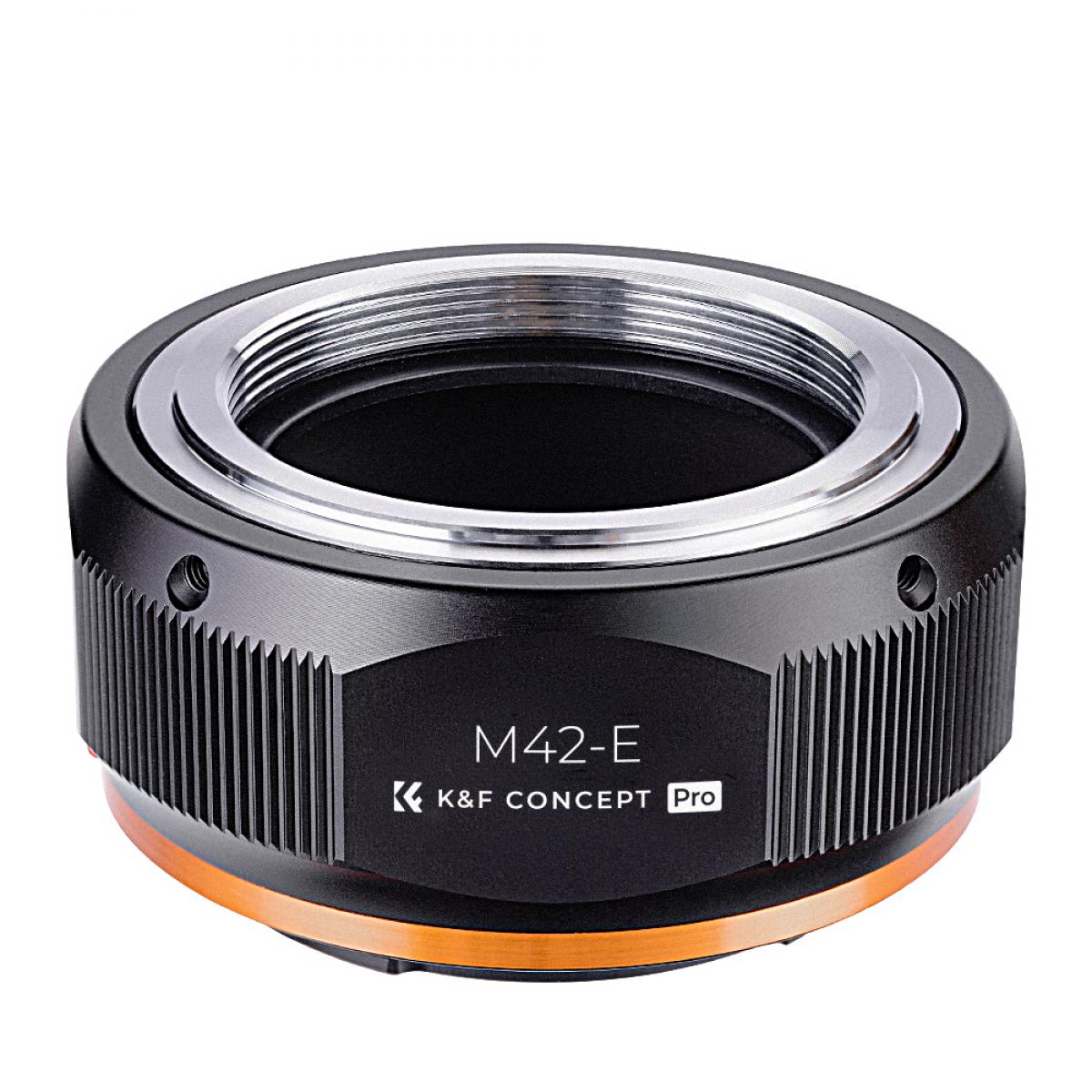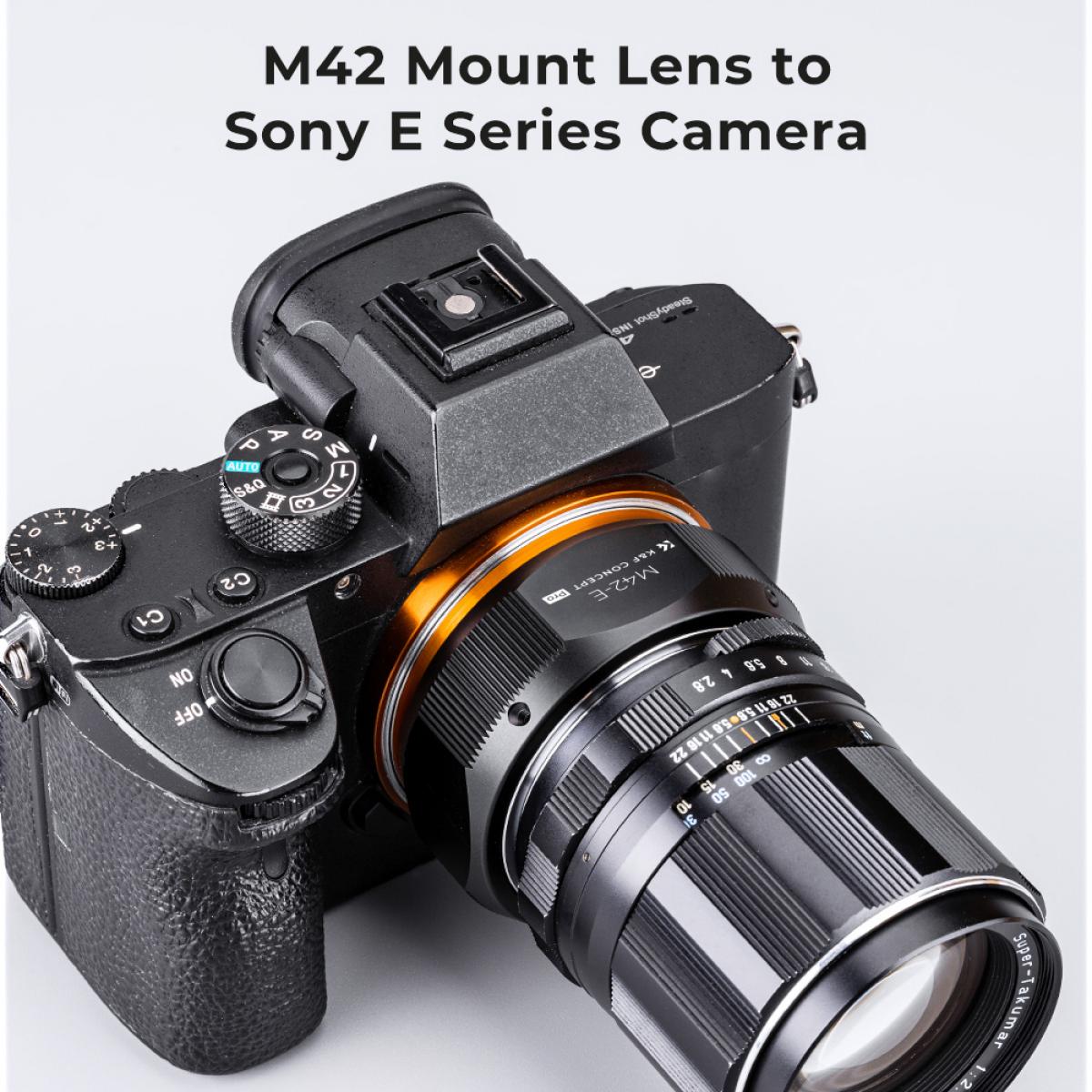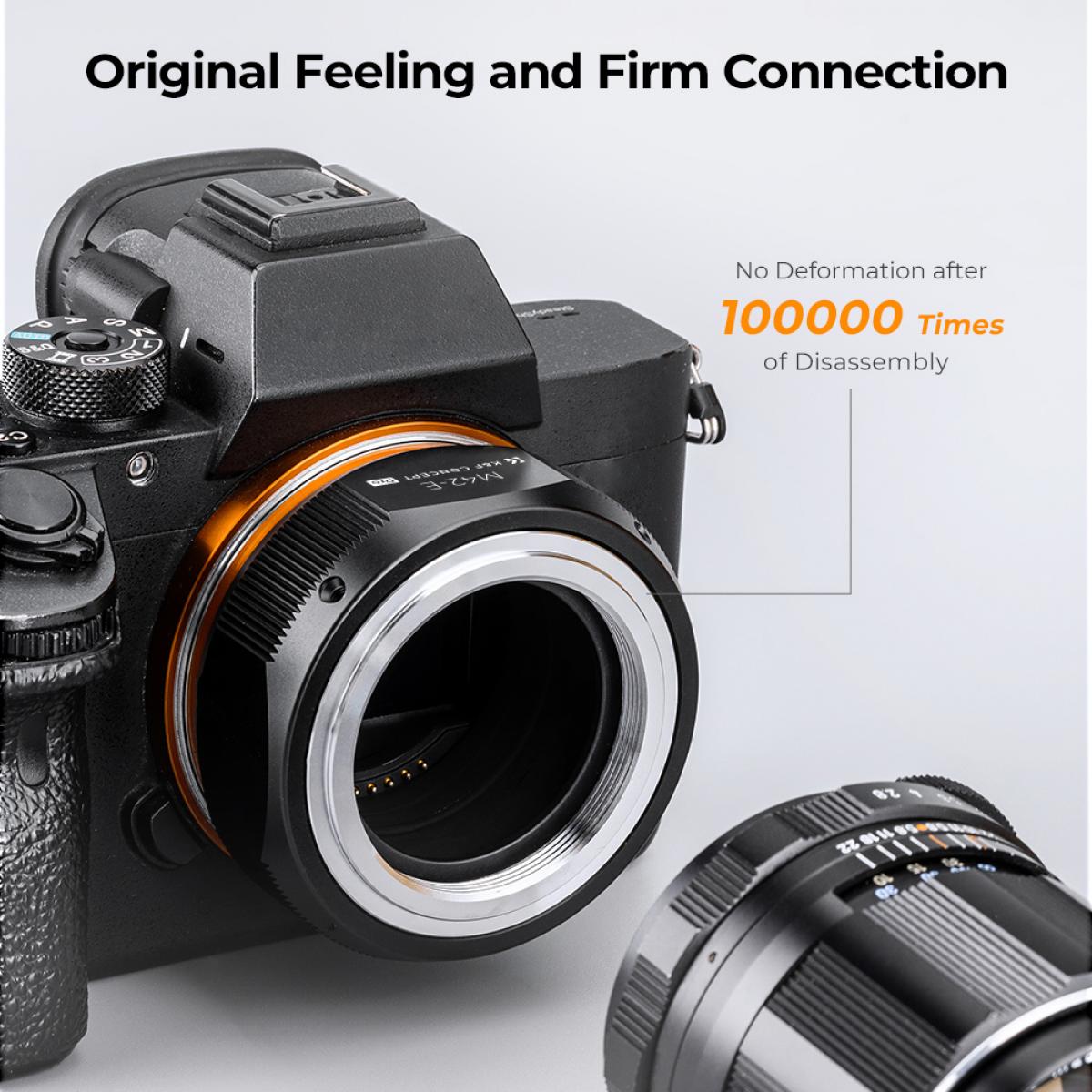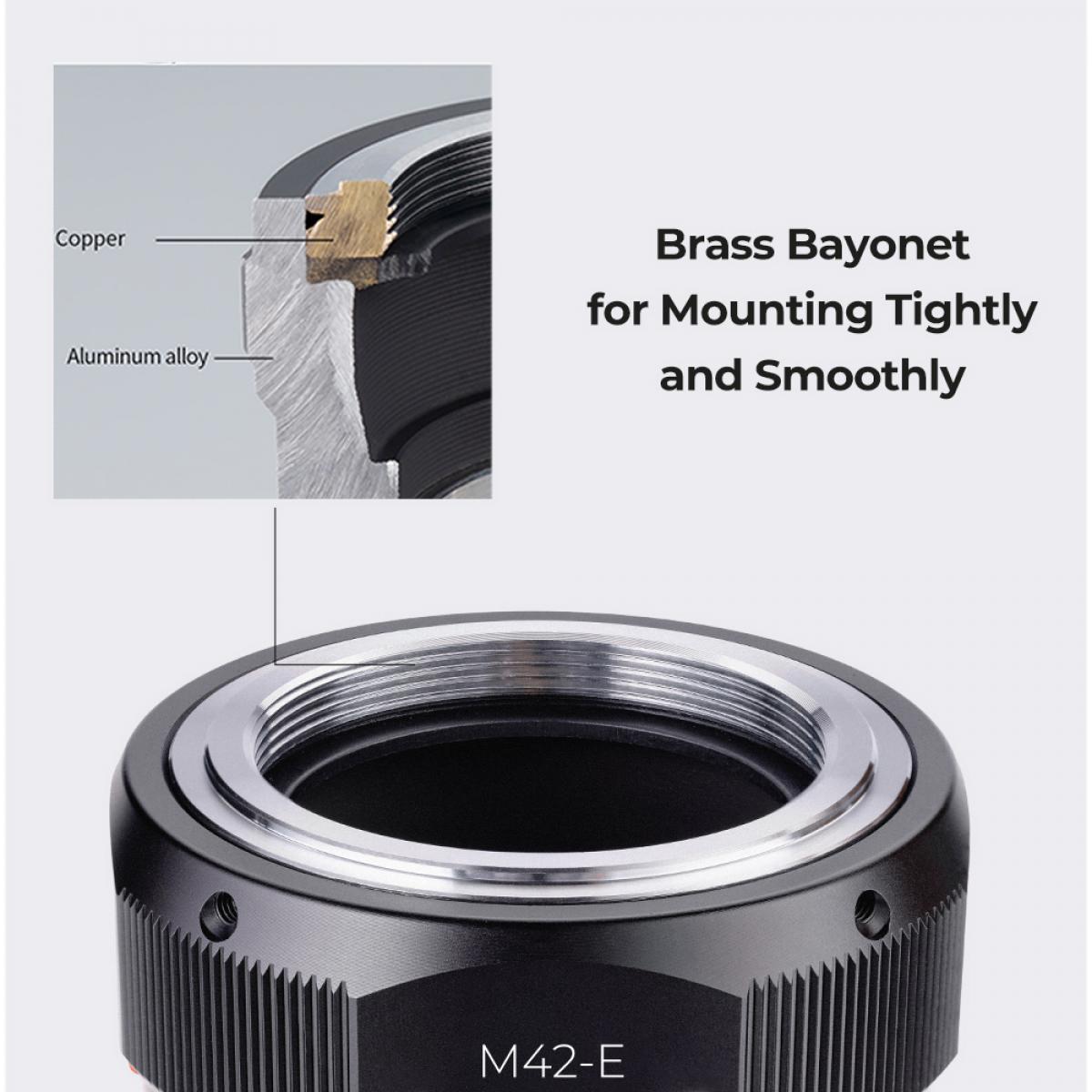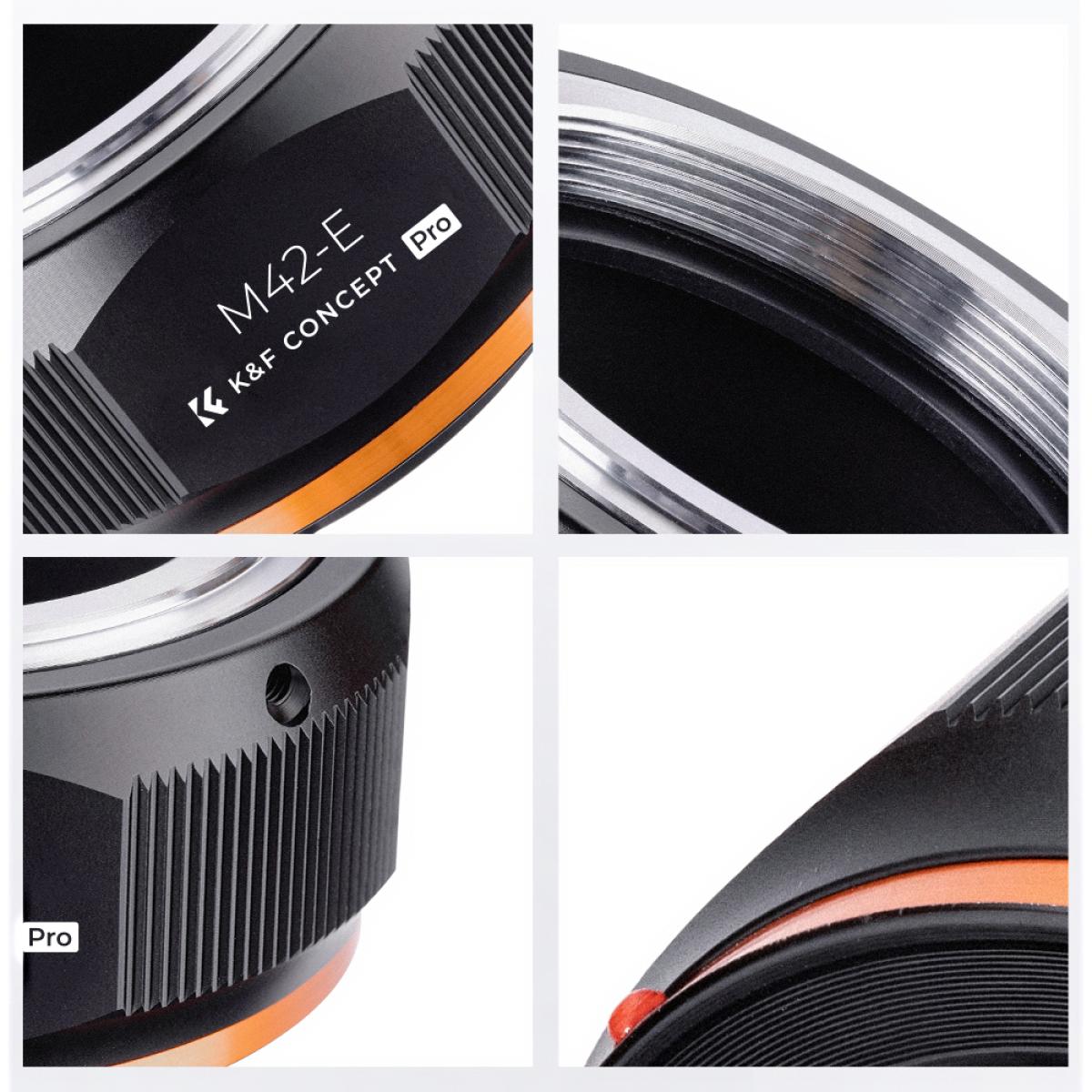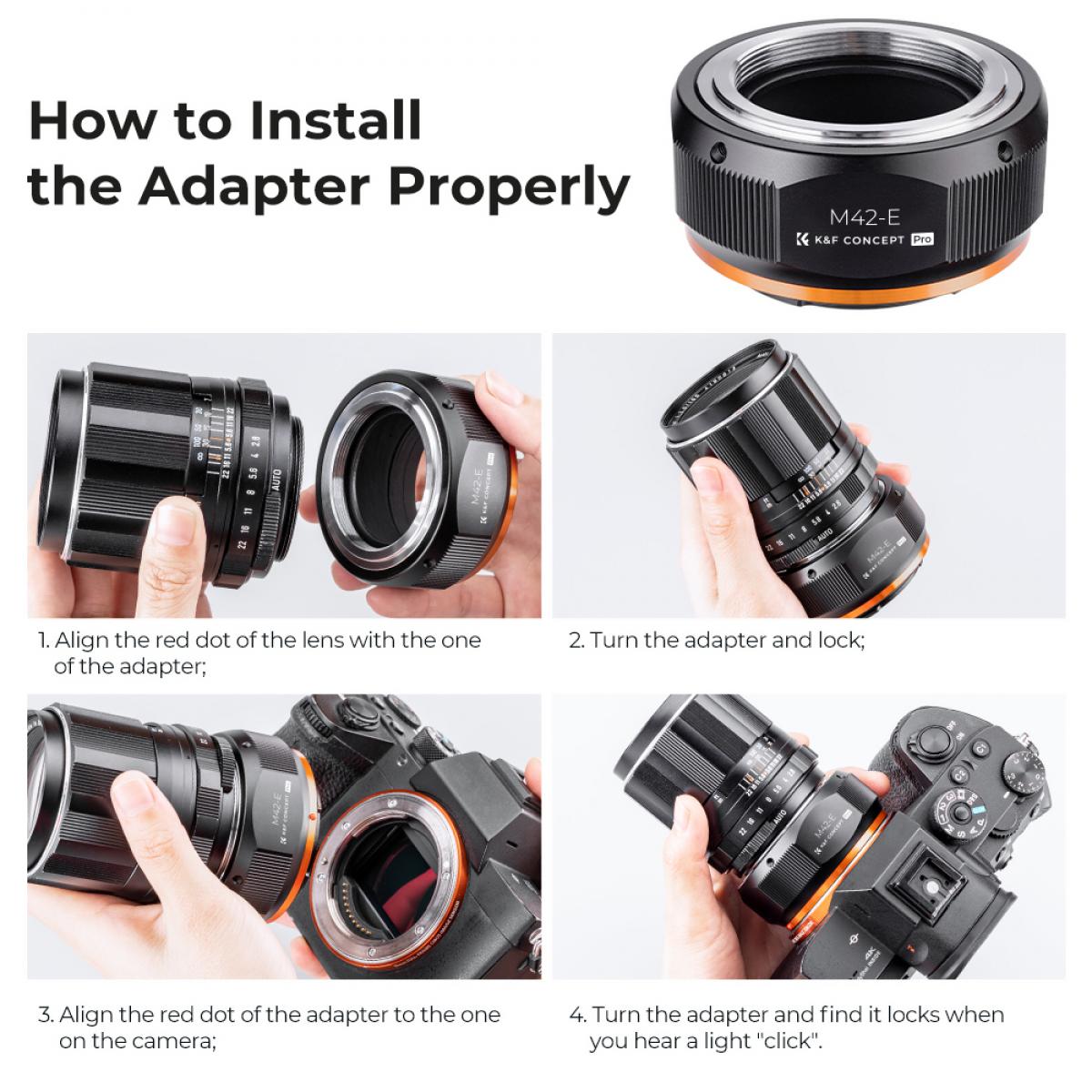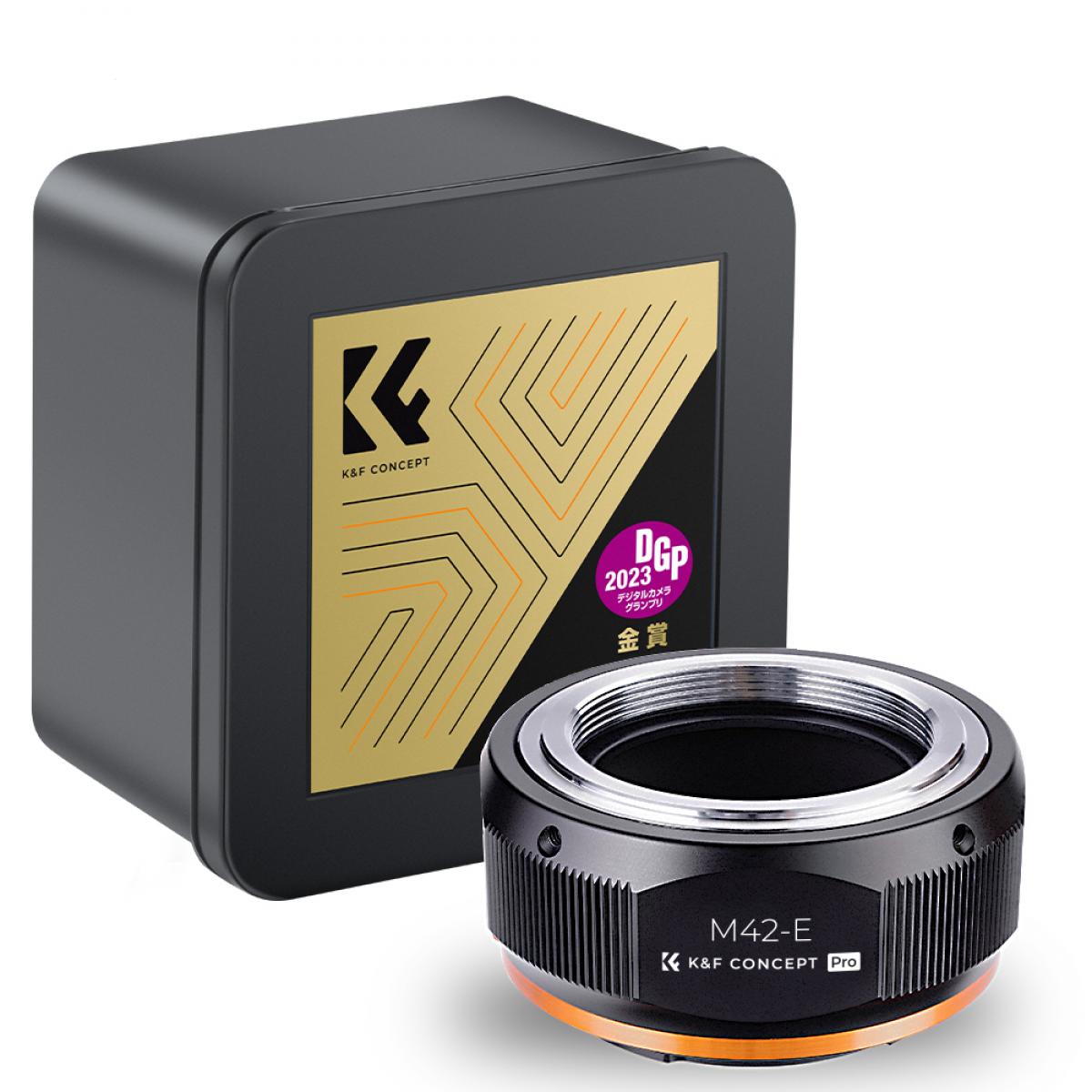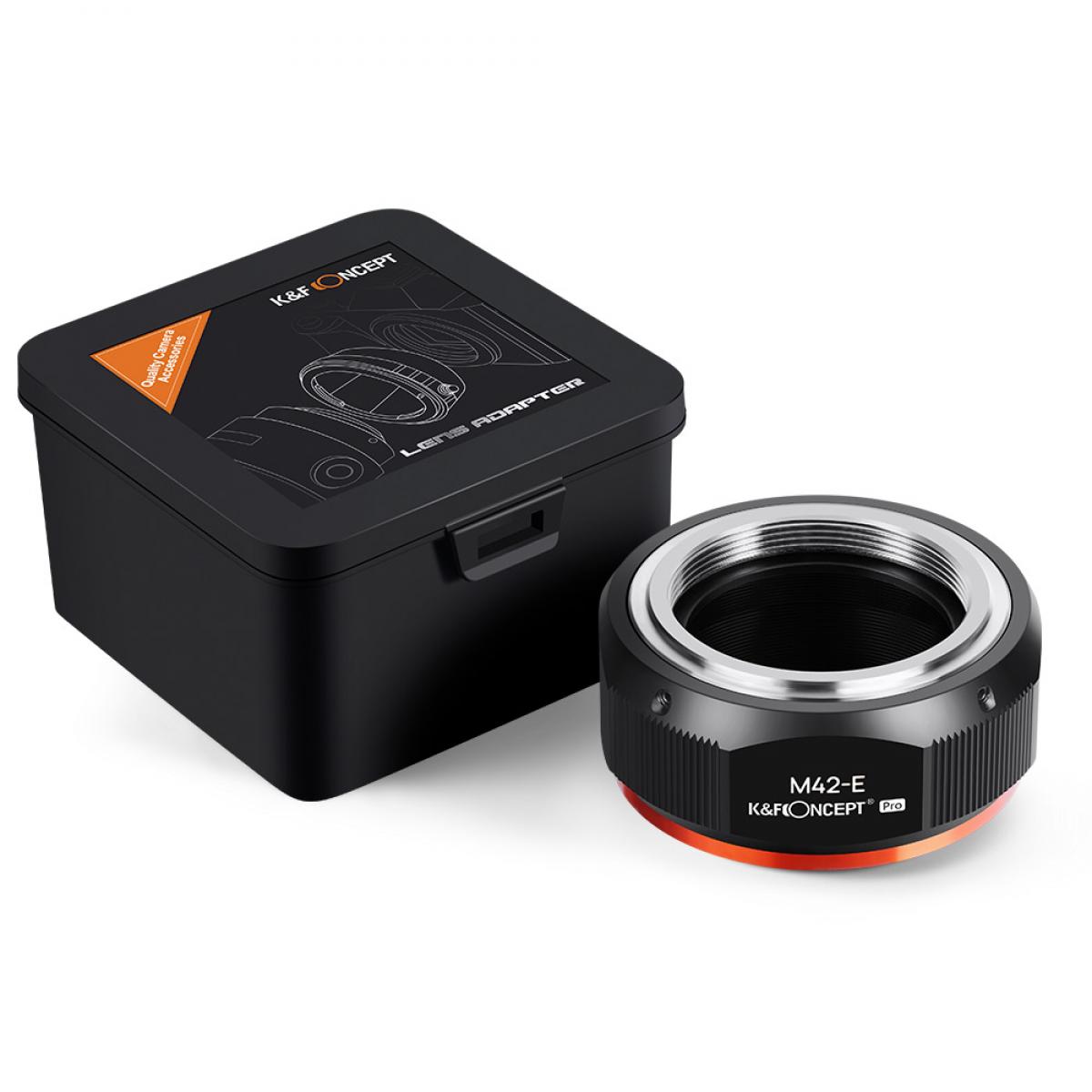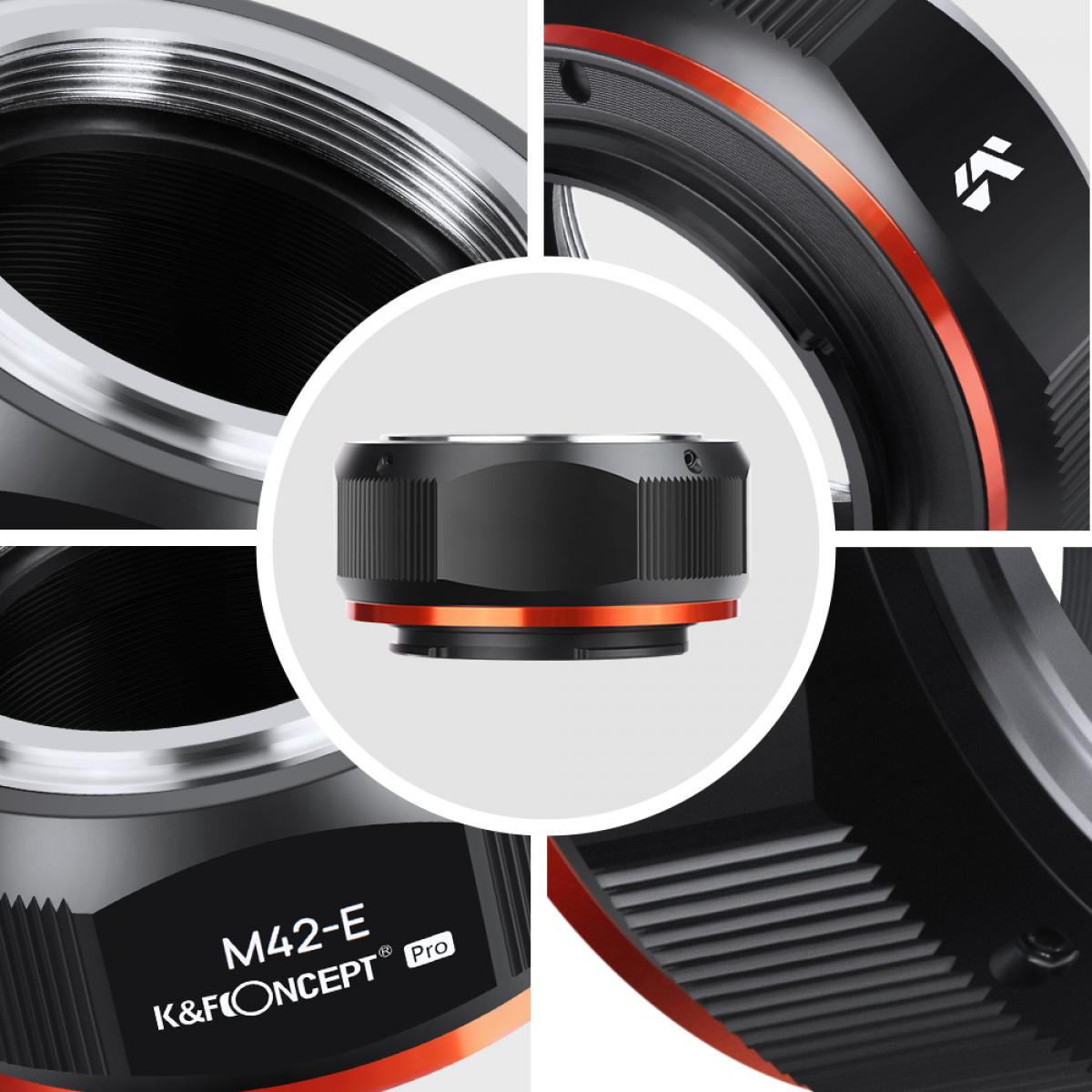 All Reviews
Image

All Star

5 Star

4 Star

3 Star

2 Star

1 Star
Solid and adjustable
The adapter fits wonderfully on the Sony E-mount. Some buyers have complained that the lens is not aligned correctly with the label on top. This ultimately depends on the original manufacturer of the camera and lens. I have various M42 lenses and they are never aligned 100% identically. For those who place a high value on the lens lettering being correctly aligned to the top, simply loosen the small grub screws a bit and you can then align the lens. Then tighten the grub screws again. Done.
24/12/2022
Great while it lasts
This adapter works great and feels very solid and well built, unlike most - I was happy to pay a premium for a heavy duty machined part like this.
18/09/2022
It does well what it was designed for
There were cheaper products but I think at some point it is better to choose a product like this one, sturdy and light at the same time
16/09/2022
Good item
Fast delivered ( 1 day in advance ) but...
Item sold for £30 and you receive an used item....
Full of scratches...
Updated
The seller sent me the replacement
Good quality and fits perfectly
09/09/2022
Valid
Taken to test a 28mm vivitar with m42 mount. And I didn't have any problems
27/08/2022
Good
The product is good quality fits well and it's my second time l purchased from this brand
06/08/2022
Did its job.
Its fine. Had issues before with their adapters but not this one.
06/08/2022
Qualitative, optical, nice adapter for my Sony A 7 iii and my Helios 44-2
At first I was too rough with the M 42 and all the rings came at me. In the photo shop I trust, they quickly tightened the screws for me. Well, it's just made for old lenses. So all good.

-Delivery arrived on time.
-'Goes well with my Sony a 7 iii optically,

use the ADAPTER for my Helios 44-2

, I've attached a few picture results.

Overall top. Clear purchase recommendation.
23/07/2022
Sony E to M42 adapter
Very well made article with attention to details such as coloring, important weight, but better this way, it is really solid and once mounted on the machine with an m42, it has no play.
I would say Excellent, worth the cost.
It also has its own dedicated packaging.
23/07/2022
A
Yes. I have the same lens and adaptor on my Sony a7ll and it works beautifully. The m42 is also known as the 'universal' mount as other 3rd party camera and lenses also used it. I own 6 other K&F e-mount adaptors to different lens makers (ltm, MD, CF/CD, Nikon) and they all are well built with a nice snug fit. Highly recommended.
Show more