G Mount F/AI/G Lens to E-Mount/NEX Camera Body Mount Adapter with Matting Varnish Design K&F Concept Lens Mount Adapter
Shop Best Lens Adapter/Lens Converter Ring Made by K&F Concept. Find Top-Rated Canon EF, RF, EOS-M, Fujifilm X-mount, Fujifilm G-mount, Leica L-mount, Nikon F, Nikon Z mount, etc. Enable the use of camera and lens combinations from otherwise incompati

KF06.438

SKU:

KF06.438

22.99

https://www.kentfaith.com/KF06.438_new-product-kf-m18105-nik-g-nex-pro-20-year-high-precision-lens-adapter-orange
Description
* 【 Function】You can mount Nikon G/F/AI/AIS/D/AF-S Mount Lens to E-mount mirrorless cameras, you can adjust the aperture manually on this adapter for your Nikon(G) lens
* 【 Material】All-metal design; hardened anodized aluminum construction, matting varnish inside to avoid light reflection
* 【 Features】Supports manual control, manual focus, manual exposure, and focus to infinity
* 【 Cameras Compatibility】Designed for Alpha E-mount Cameras: Alpha α7, α7R, α7S, α7 II, α7R II, α7S II Alpha α3000, α5000, α6000, α6300, α6500,α3500, α5100, αQX1, PXW-FS7 NEX-3, NEX-5, NEX-C3, NEX-5N, NEX-7, NEX-F3, NEX-5R, NEX-5T, NEX-6, NEX-F3, NEX-3N NEX-VG10, NEX-VG20, NEX-VG30, NEX-VG900, NEX-FS100, NEX-FS700, NEX-EA50, etc
* 【 Verify Your Lens and Camera Mount】You can find your lens/camera mount in the lens/ camera's original user manual. Or find your lens/camera on the manufacturers' website and under the product specifications look for "mount type"
Shipping
Free shipping worldwide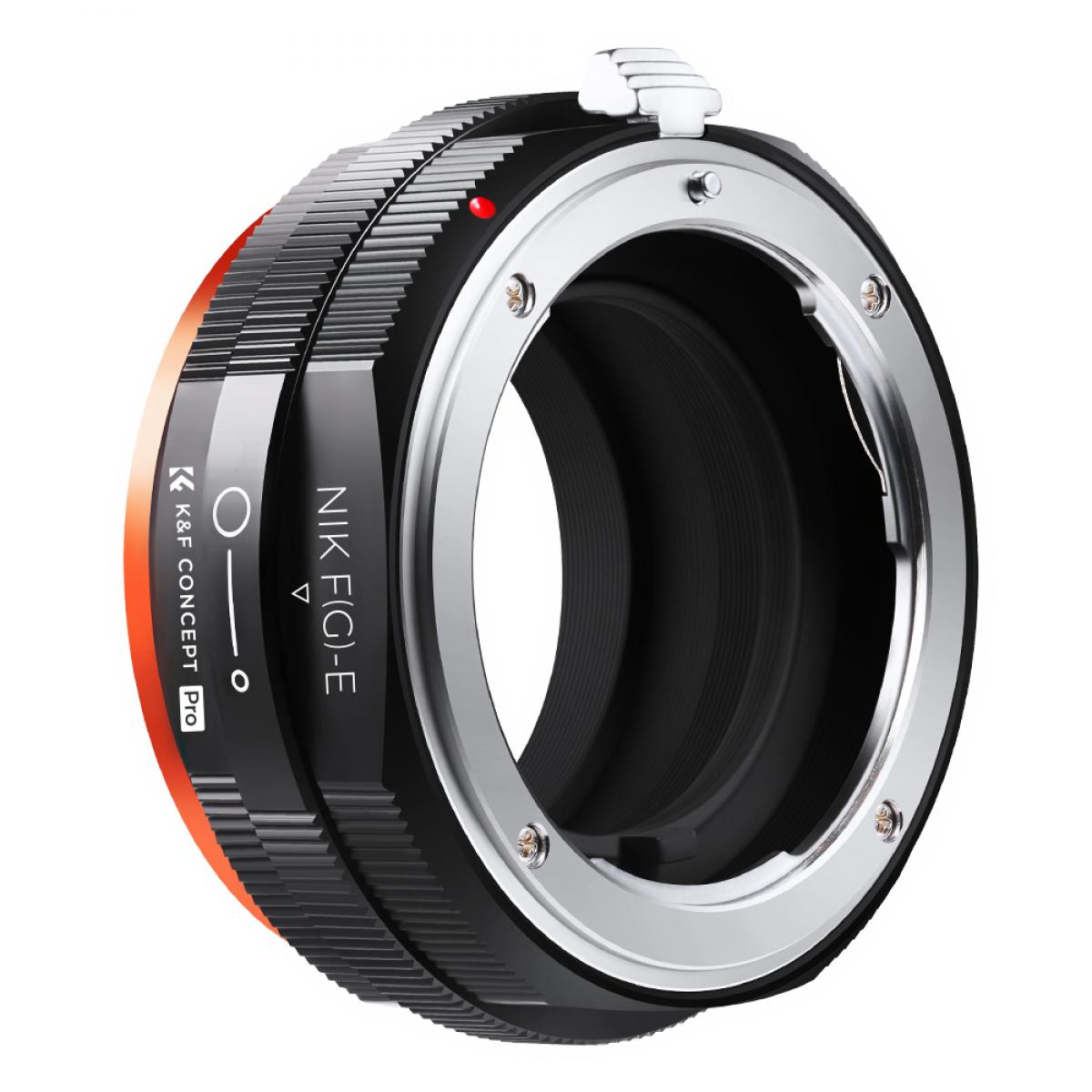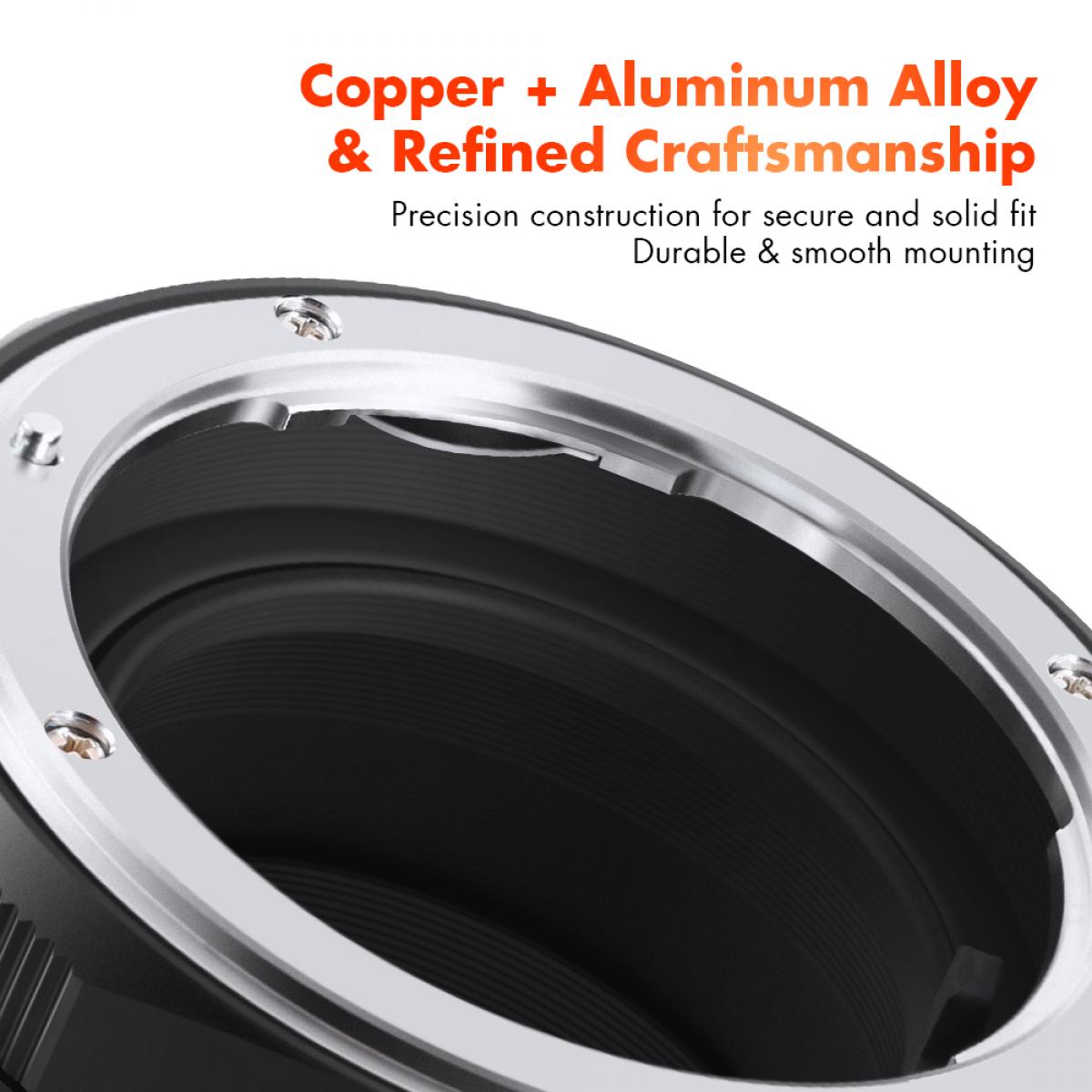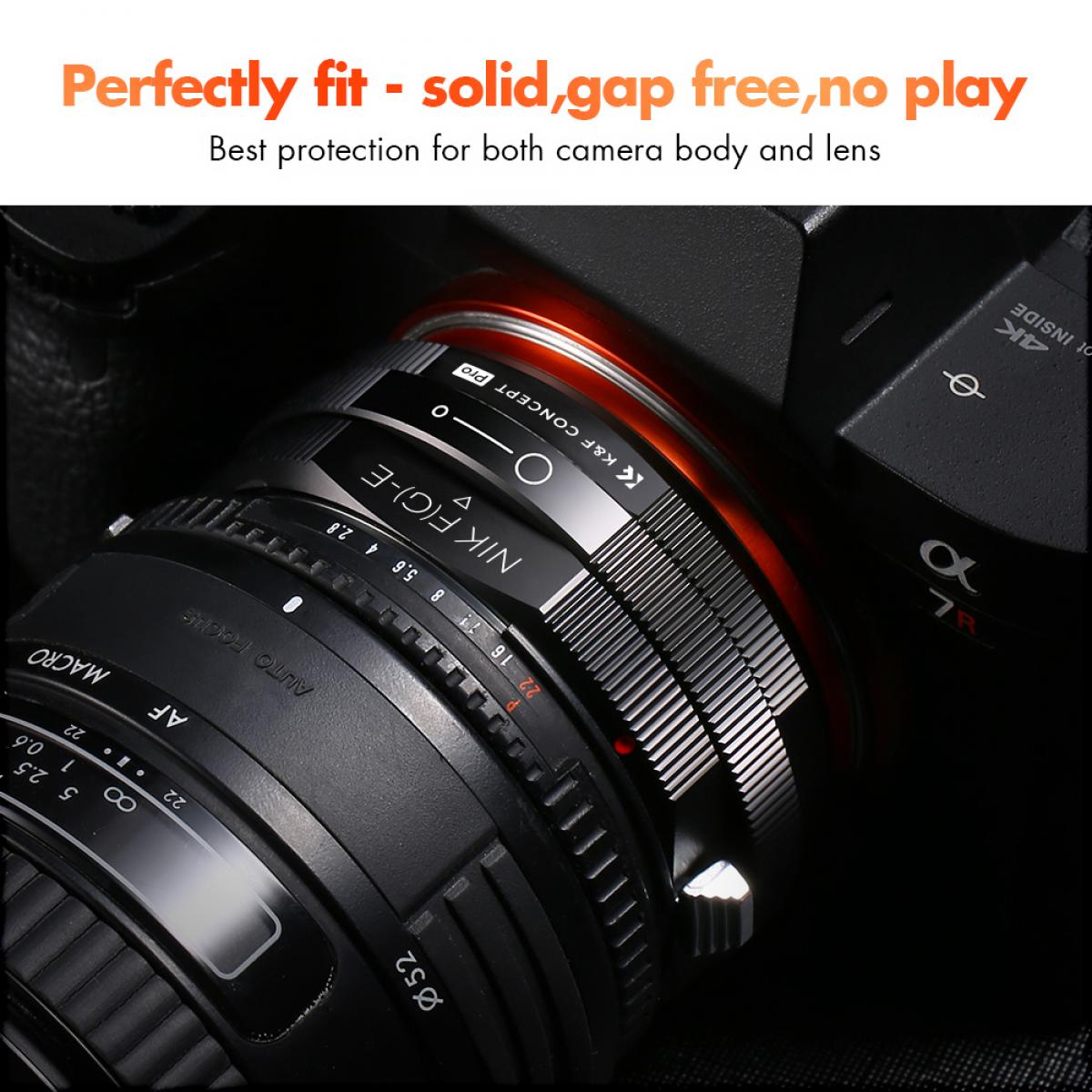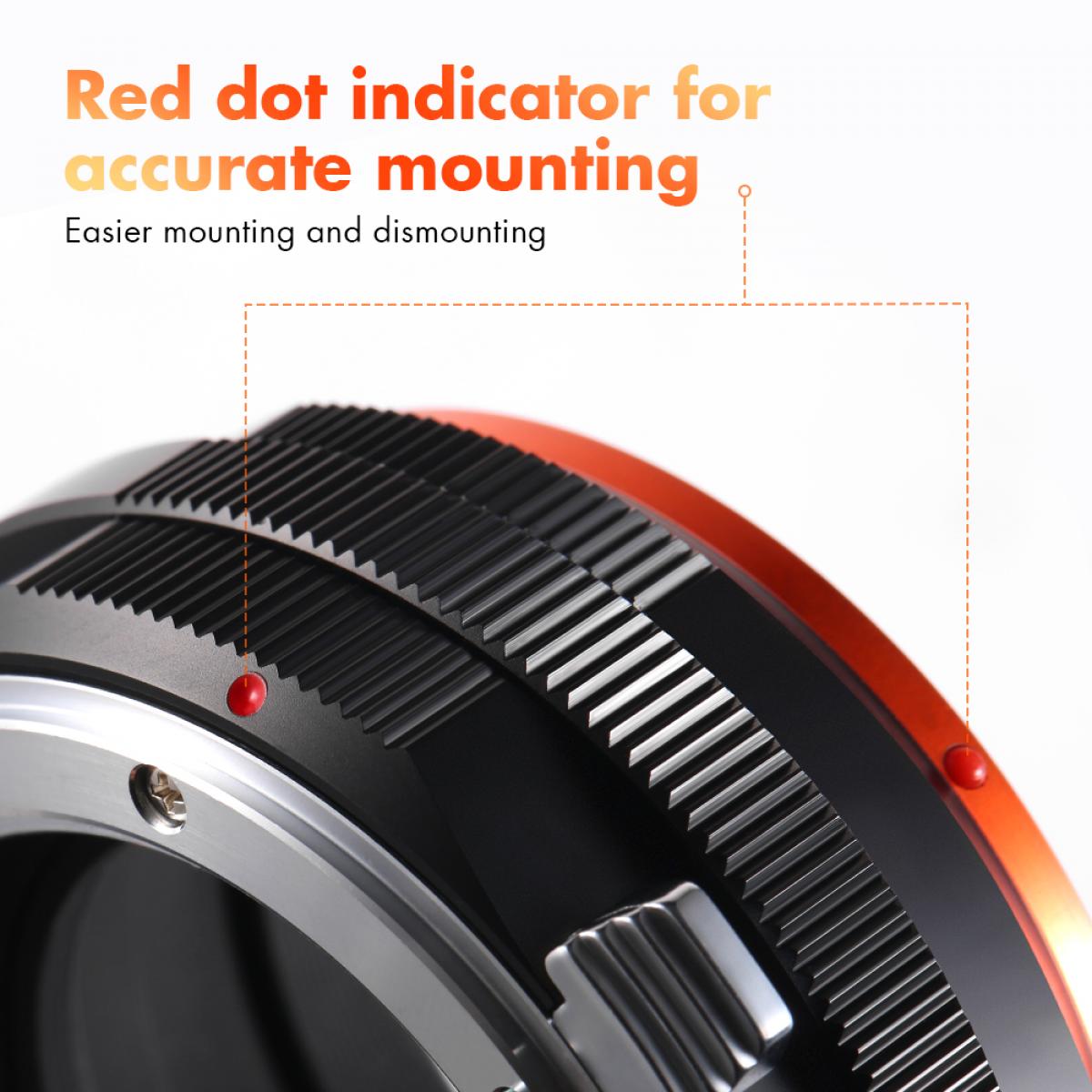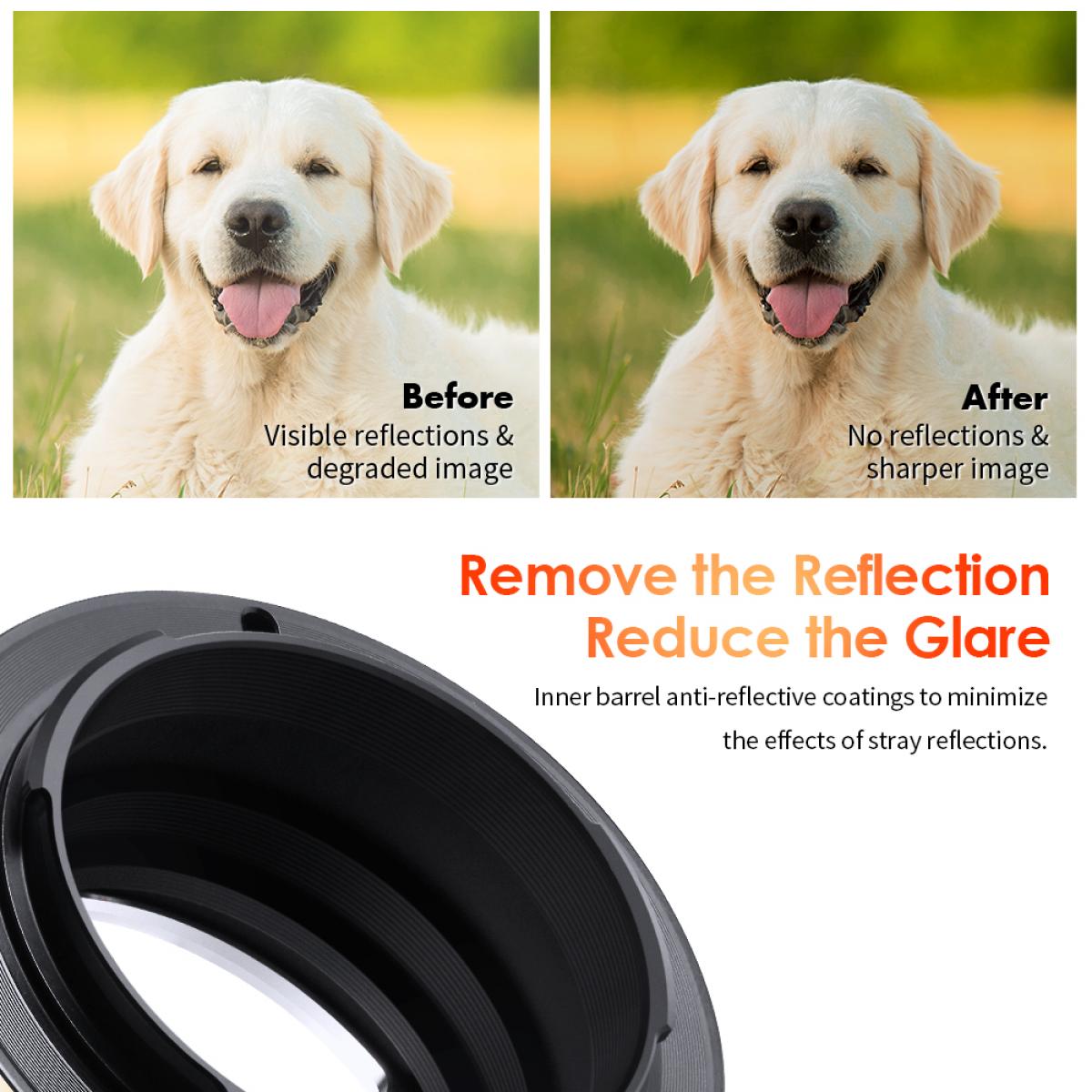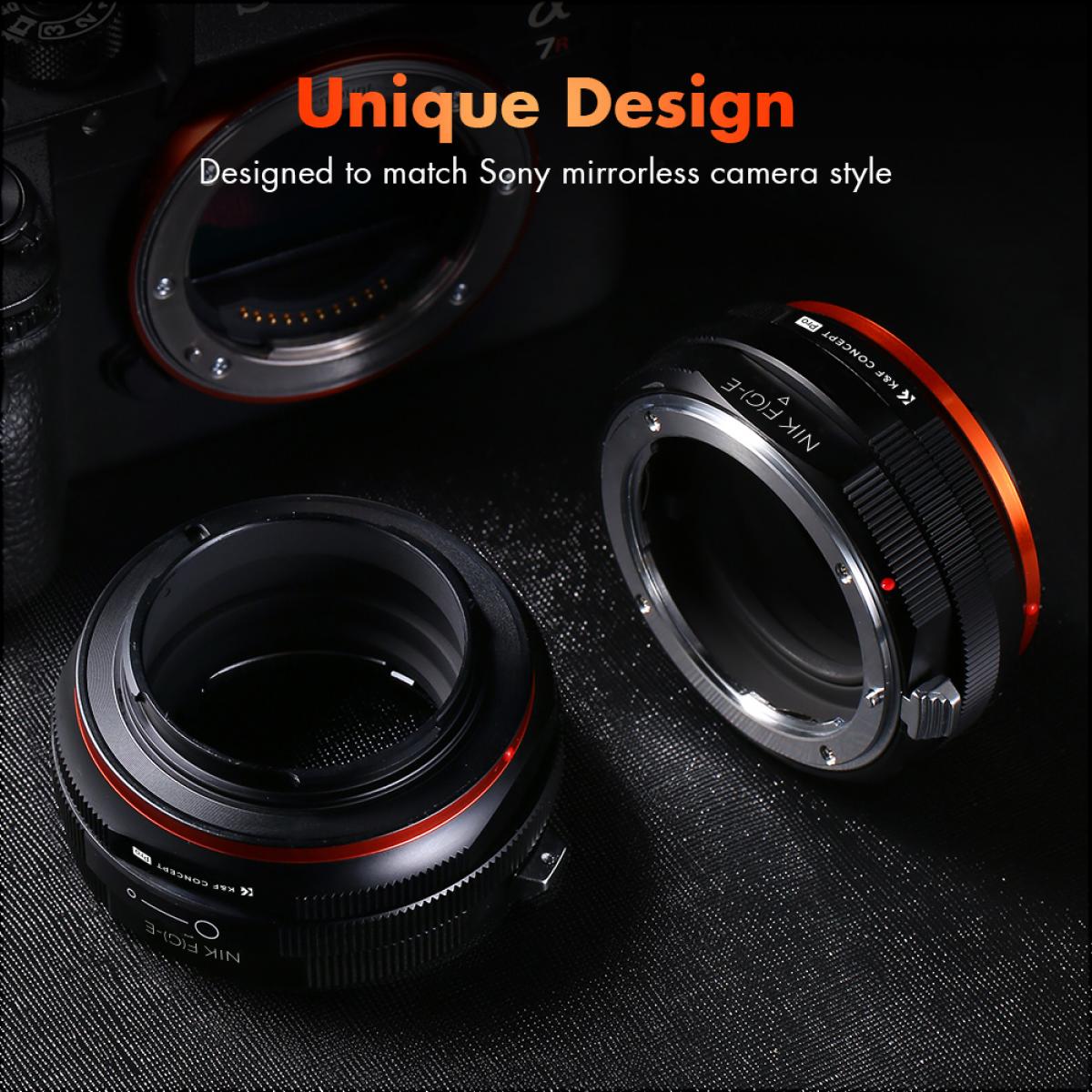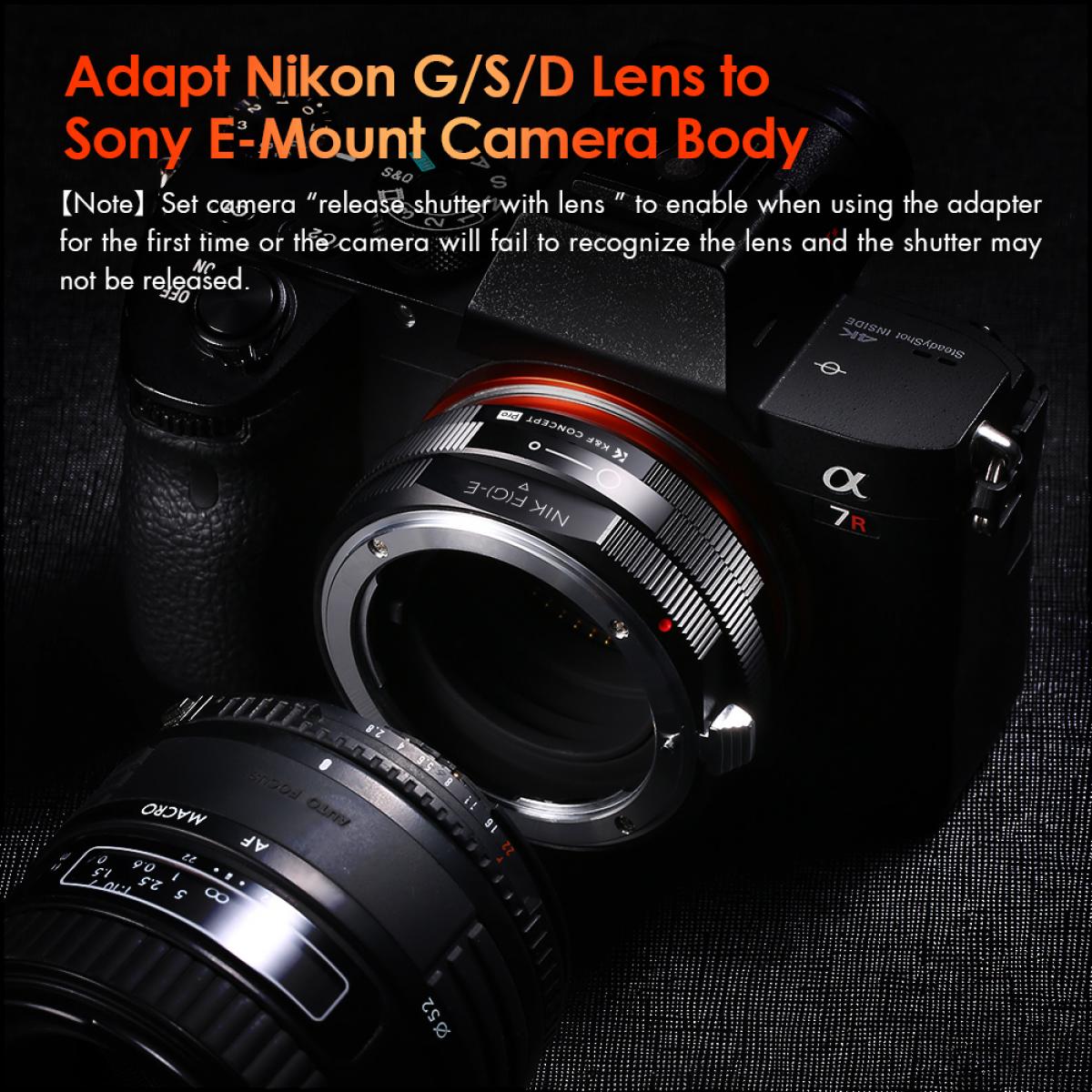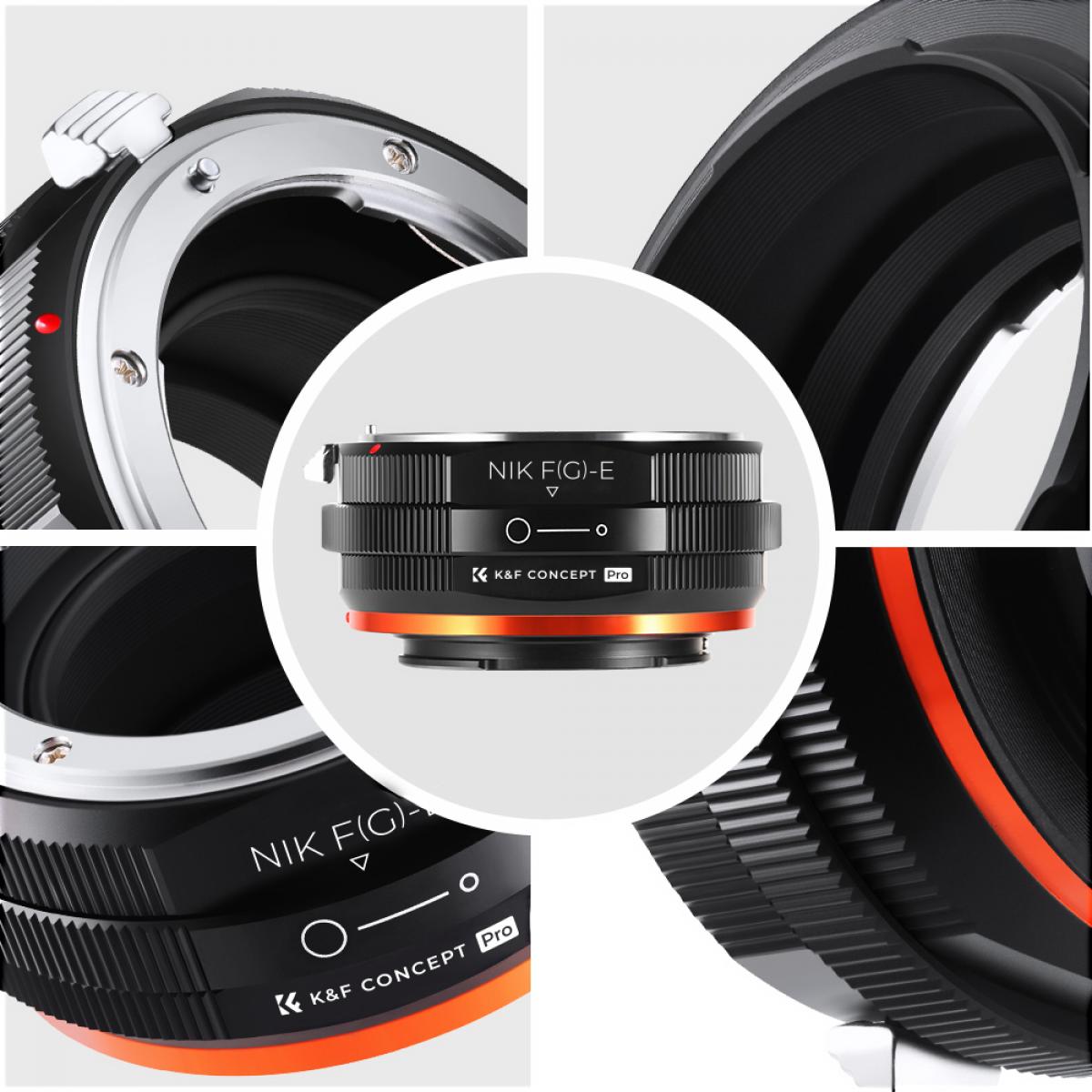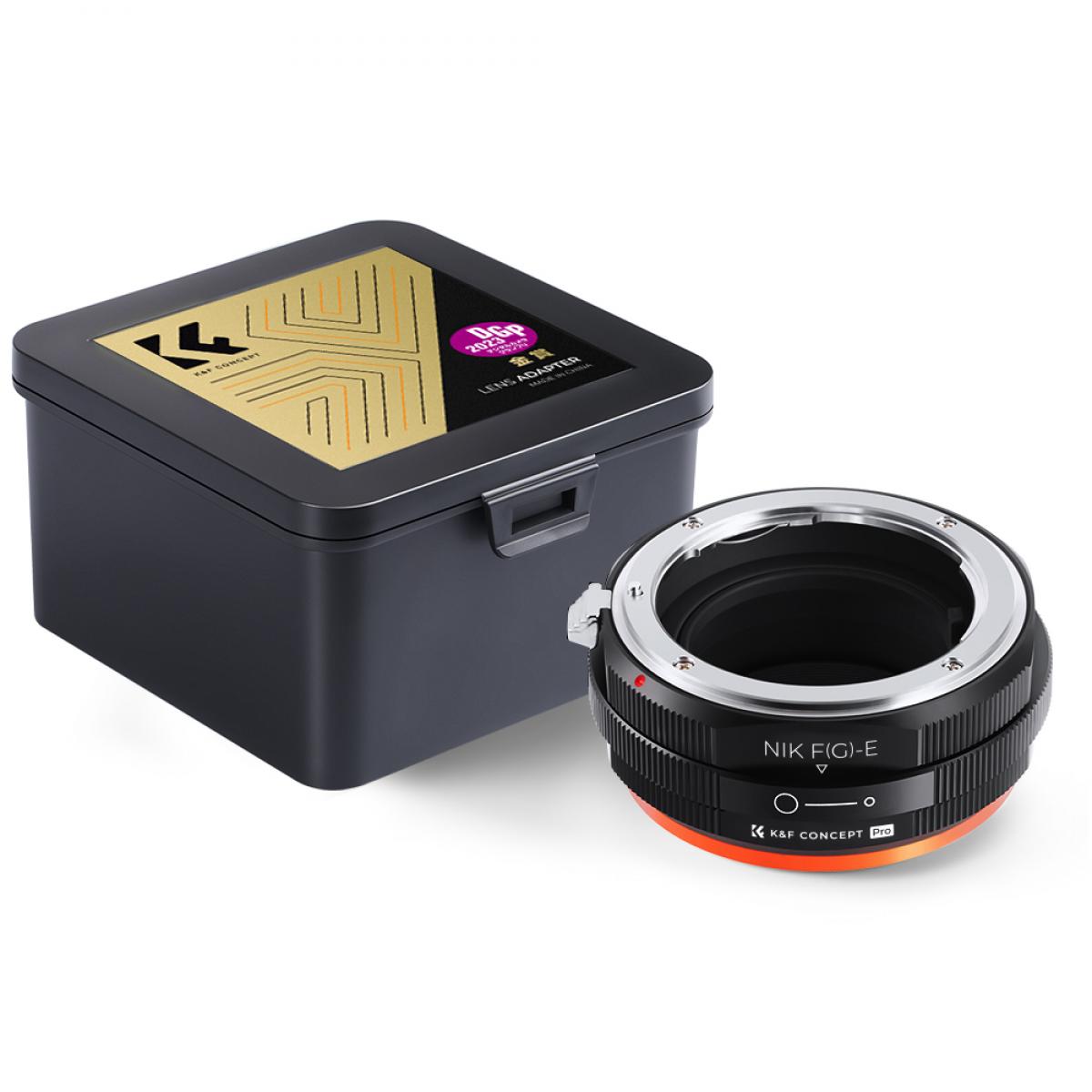 All Reviews
Image

All Star

5 Star

4 Star

3 Star

2 Star

1 Star
Very Good !
Like everytime it's wonderful !
31/08/2023
Solved my dilemma only had to buy Nikon lenses
This is a new product, so there were no reviews. Given K&F's reviews on past products, I decided to take a chance with it. I was pleasantly surprised at the quality given the price. I wanted to use this to connect my Nikon Nikkor 50mm f/1.8 prime lens to my Sony a6000. This fit perfectly on both sides and I was able to easily remove it from the camera body as well as easily remove the Nikkor lens from this adapter. Video and still images look great. I have not noticed any gap or any wiggling.
29/07/2020
A
Yes, it will fit any Sony e mount body, either full frame (a7..., a9...), or aps-c (like a6500, etc)
Show more
A
The ring is on your lens dude....
Show more