Dash Cam Hardwire Kit, Type-C Hard Wire Kit 11.5ft, 12-24V to 5V Car Dash Camera Charger Power Cord, Gift 5 Fuse Tap Cable with Battery Drain Protection for 24h Parking Monitor
Brand:

KENTFAITH

Buy KENTFAITH dash cam hardwire kit, type-c hard wire kit 11.5ft, 12-24v to 5v car dash camera charger power cord, gift 5 fuse tap cable with battery drain protection for 24h parking monitor online, worldwide free shipping and 30 days return guarantee.

GW41.0100

SKU:

GW41.0100

19.99

https://www.kentfaith.com/GW41.0100_dash-cam-hardwire-kit-type-c-hard-wire-kit-11-5ft-12-24v-to-5v-car-dash-camera-charger-power-cord-gi
Description
* Type-C Hardwire Kit:This Type-C hardwire kit comes with 5 types fuses which fit for most cars.
* Power Supply:Connect directly to the car power supply or fuse box to power your Dash Cam,GPS navigator or radar detector. Say goodbye to the car cigarette lighter and messy wires, hide all the lines inside the car.
* 24H Parking Surveillance:Connect this vehicle hardwired kit to your car fuse box power or the car battery to support 24h power for the Das cam. Even when parking, the video recorder will continue to escort your car.
* Low voltage protection:Don't worry about draining the car battery. With the built-in intelligent low-voltage protection chip,this hardwire regulator will cut off the power once the the voltage of car battery drops to 11.6V or 23.6V,which leaves enough power for you to start your car.
* What you Get in Box: You will get 1 x 11.5ft Type C Hardwire,1 x installing crowbar,1 x Fuse clip,8 x fuses,8 x fuse tap cables.
Shipping
Free shipping worldwide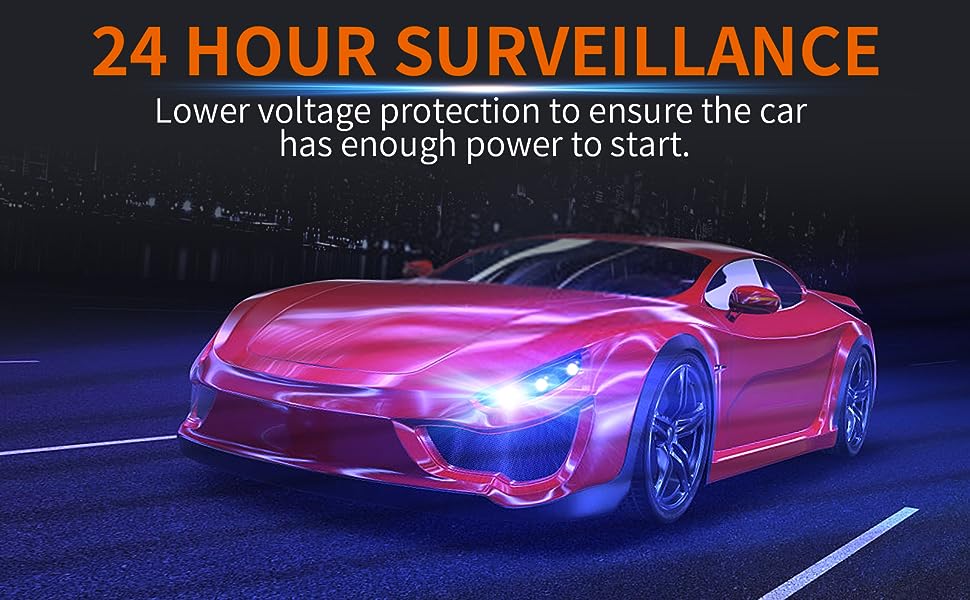 Upgraded the 2nd Generation Dash Cam Hardwire Kit
Thi Dash Cam Hardwire Kit.Upgrade the 2nd Generation Dash Cam Hardwire Kit 12v-24v to 5v(11.5ft).Perfect for 24/7 Parking Surveillance.Low voltage protection protects against battery dying.It's a must-have if you're using a dash camera in your car or truck. It connects the camera directly to the fuse box under the dashboard for continuous power from the vehicle's battery. Our Micro usb hard wire kit frees up the 12-volt power socket (the cigarette lighter) for other uses. as the hidden wiring,it will make your car more neat.Plozoe Dash cam hardwire kit works for almost all car micro & mini USB device, such as dash cam、mirror cam、GPS navigator and radar detector etc.
Installation in minutes with little to no expertise required.11.5ft/3.5meter power cable included.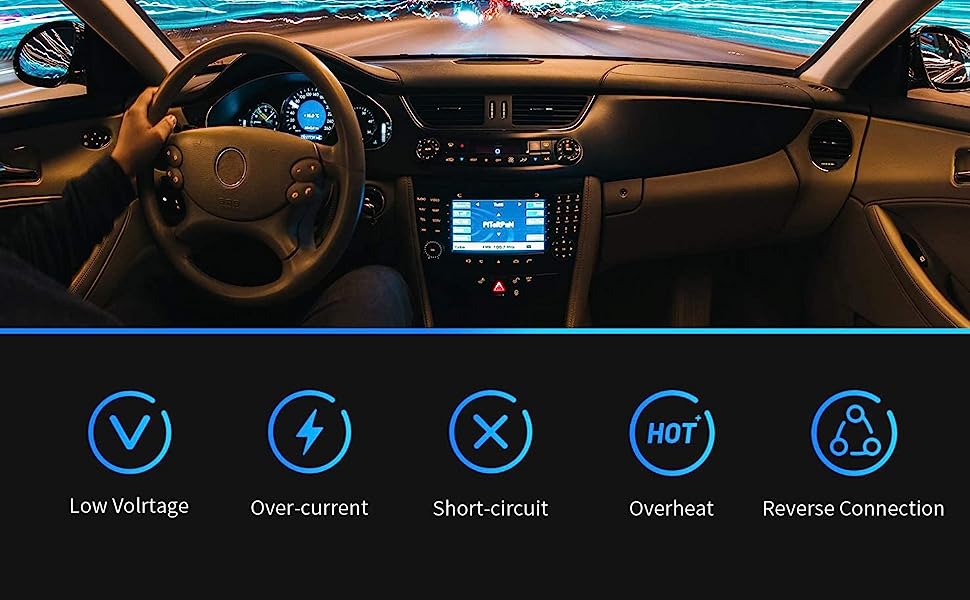 Safety Notes
Pertorm the installation with the ignition in the OFF position.
Do not strip any live wires
Correct electnical polarity and grounding is required for safe and proper installation.
Only connect to a negative ground DC supply circuit.
Not for installation to positive ground circuits.
If you don't have experience on installing the hardwire kits for the dash cam, please ask professional for help.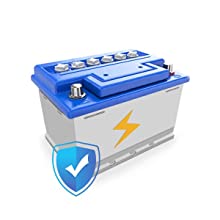 Low Voltage Protection
Set 6 high-precision resistors,Dual power-off protection chip, intelligent low-voltage protection device can read the battery voltage more accurately, When your car's voltage is lower than 11.7V or 11.6V, it will automatically turn off the power. Protect your car battery more effectively.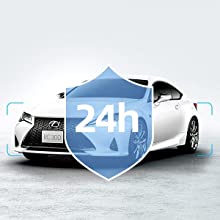 24 Hours Parking Surveillance
The vehicle hard-wire kit connected to car battery or fuse box power, can uninterruptedly supply power for dash camera for 24 hours. It can even supply power when the car is turned off.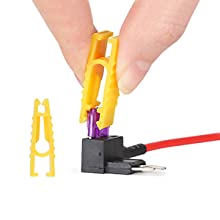 Fuse Puller
One free fuse puller inside the storage box for easy picking.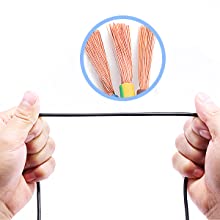 High Quality Copper Conductor
3.5mm transmission line, high-quality copper core conductor, the dashcam hardware kit is faster and safer to charge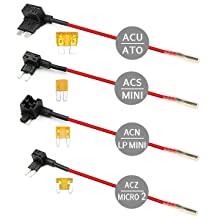 Four Types of Fuses Adapters for Almost All Cars
Comes with Low-profile mini fuse, Mini fuse, Micro 2 fuse, ATO (regular) fuse adapters for you to use whatever your vehicles fuse box requires.Besides, with the seal wire connectors that will be easy for you to connect, firm connection and prevent short circuit.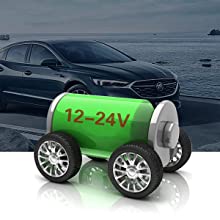 Upgraded the 2nd Generation Dash Cam Hardwire Kit
An automatic matching device is set at the mini connector to make the compatibility range wider, such as Apeman Aukey Rexing Vantrue Vava Garmin Dash cam, etc.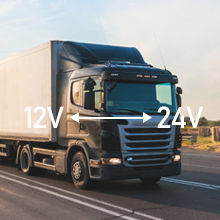 Compatible 12 – 24V Vehicles
This hardwire kit accepts voltage from any type of vehicles runs on 12 – 24V, works perfect for car, truck, bus, suvs, or big rig for continuous power.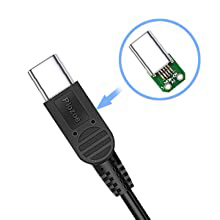 Compatible With Most Of The Car Dash Cam With Mini USB/Micro USB/Type-C Input
This mirror dash cam hardwire kit is applied to almost all car Mini USB device (Voltage Between 12-30V), Convert the voltage from 12v to 5v,such as Vantrue dash cam、mirror cam、GPS navigator and radar detector etc, it match most of the car installation.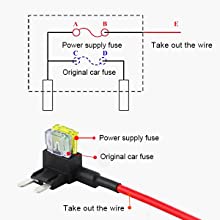 DUAL SLOT FUSE HOLDER
It provides one fuse holder to protect original circuit and provides a lead with the second fuse holder for new circuit.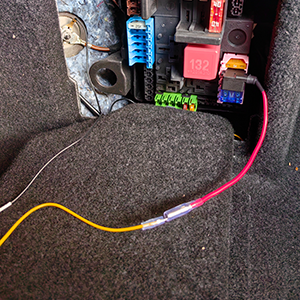 The B+ (yellow)
The yellow cable should be connected to the fuse of the constant power supply in the car fuse box. If you are looking for a constant power supply in the fuse box: Use a voltage tester to check the fuse to ensure it still have electricity even if the car engine is off.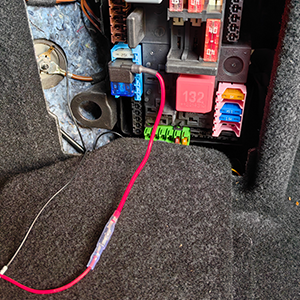 The ACC (red)
Identify the ACC (Accessory) fuse slot in the fuse box. This slot provides power when the ignition is on. Testing method : The tester bulb will light when the engine if on and won't light when the engine is off.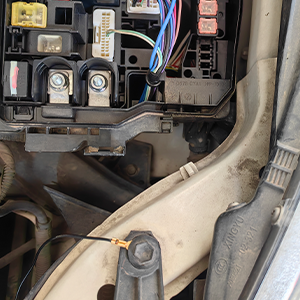 The Ground (black)
This black cable is connected to the metal parts of the vehicle. There are screw nails and metal parts near the fuse boxes in many cars. Connect the black cable to the screw or metal part.
Specification
Connector
Micro USB Connector/Mini USB/Type-C
Input Voltage
DC 12V-24V
Output Voltage
5V
Output Current
2A
Working Temperature
-40~ 160 Degree F
Cable Length
11.5ft/3.5m
Low Voltage Protection
11.6V for 12V vehicle; 23.5V for 24V vehicle.
There are no reviews for this product.
There are no faqs for this product.