Nikon to Sony Adapter for Nikon AI F Mount Lens to E NEX Mount Mirrorless Camera with Matting Varnish Design Compatible for Sony A6000
Buy 99$-9$, 199$-25$, 299$-39$, 599$-100$
New customer gift package
Free shipping to eligible country
Shop Best Lens Adapter/Lens Converter Ring Made by K&F Concept. Find Top-Rated Canon EF, RF, EOS-M, Fujifilm X-mount, Fujifilm G-mount, Leica L-mount, Nikon F, Nikon Z mount, etc. Enable the use of camera and lens combinations from otherwise incompati

KF06.436

SKU:

KF06.436

29.99

https://www.kentfaith.com/KF06.436_new-product-kf-m11105-nik-nex-pro-20-year-high-precision-lens-adapter-orange
Buy 99$-9$, 199$-25$, 299$-39$, 599$-100$
Description
* 【 Function】You can mount Nikon Nikkor AI AIS AF AF-I AF-S mount lens to Sony E-mount mirrorless cameras;
* 【 Material】All-metal design; hardened anodized aluminum construction, matting varnish inside to avoid light reflection;
* 【 Features】Supports manual control, manual focus, manual exposure, and focus to infinity;
* 【 Verify Your Lens and Camera Mount】You can find your lens/camera mount in the lens/ camera's original user manual. Or find your lens/camera on the manufacturers' website and under the product specifications look for "mount type"
* 【 Cameras Compatibility】Designed for Sony Alpha E-mount Cameras: Sony Alpha α7, α7R, α7S, α7 II, α7R II, α7S II Sony Alpha α3000, α5000, α6000, α6300, α6500,α3500, α5100, αQX1, PXW-FS7 Sony NEX-3, NEX-5, NEX-C3, NEX-5N, NEX-7, NEX-F3, NEX-5R, NEX-5T, NEX-6, NEX-F3, NEX-3N Sony NEX-VG10, NEX-VG20, NEX-VG30, NEX-VG900, NEX-FS100, NEX-FS700, NEX-EA50, etc
Shipping
Free shipping to eligible country
Sale
Buy 99$-9$, 199$-25$, 299$-39$, 599$-100$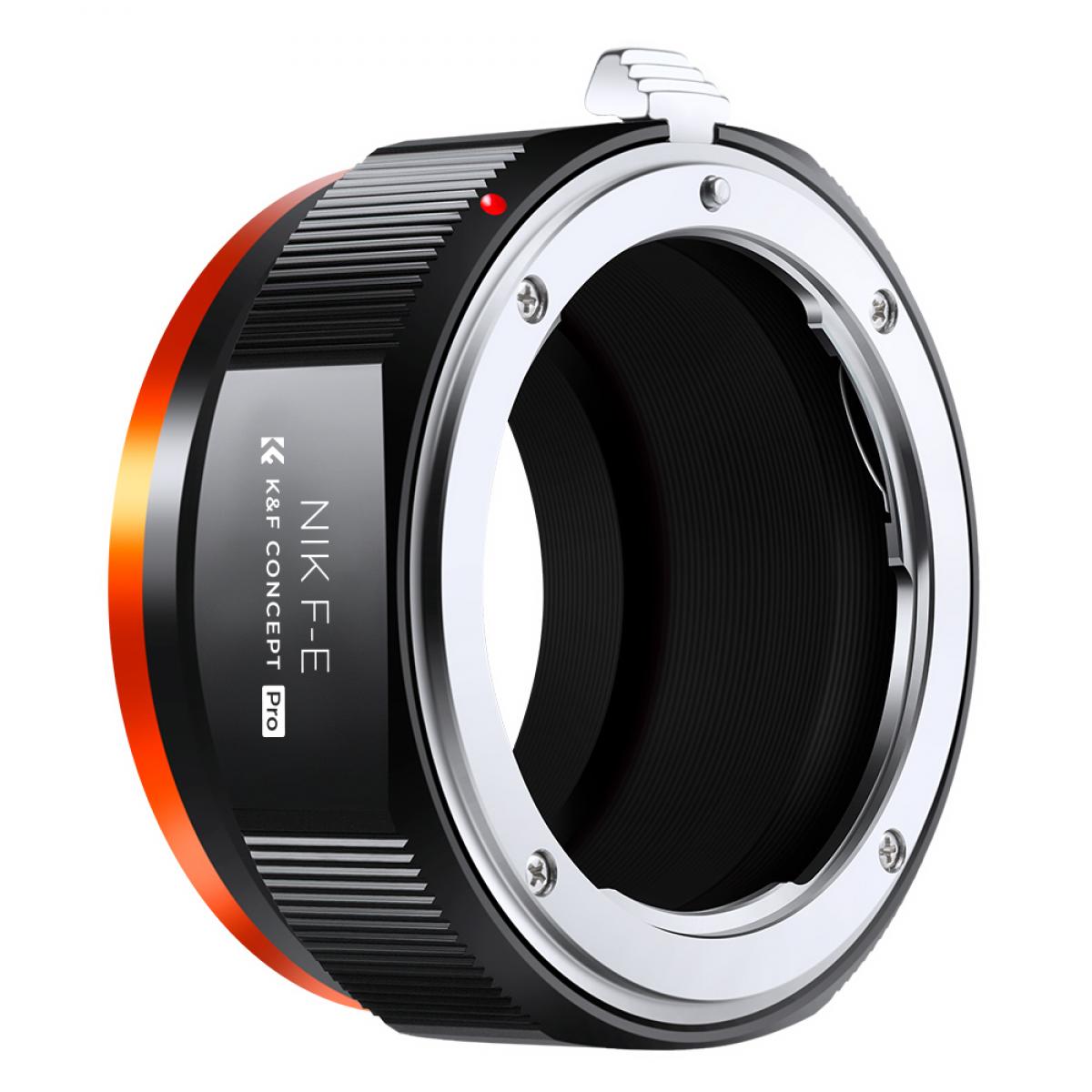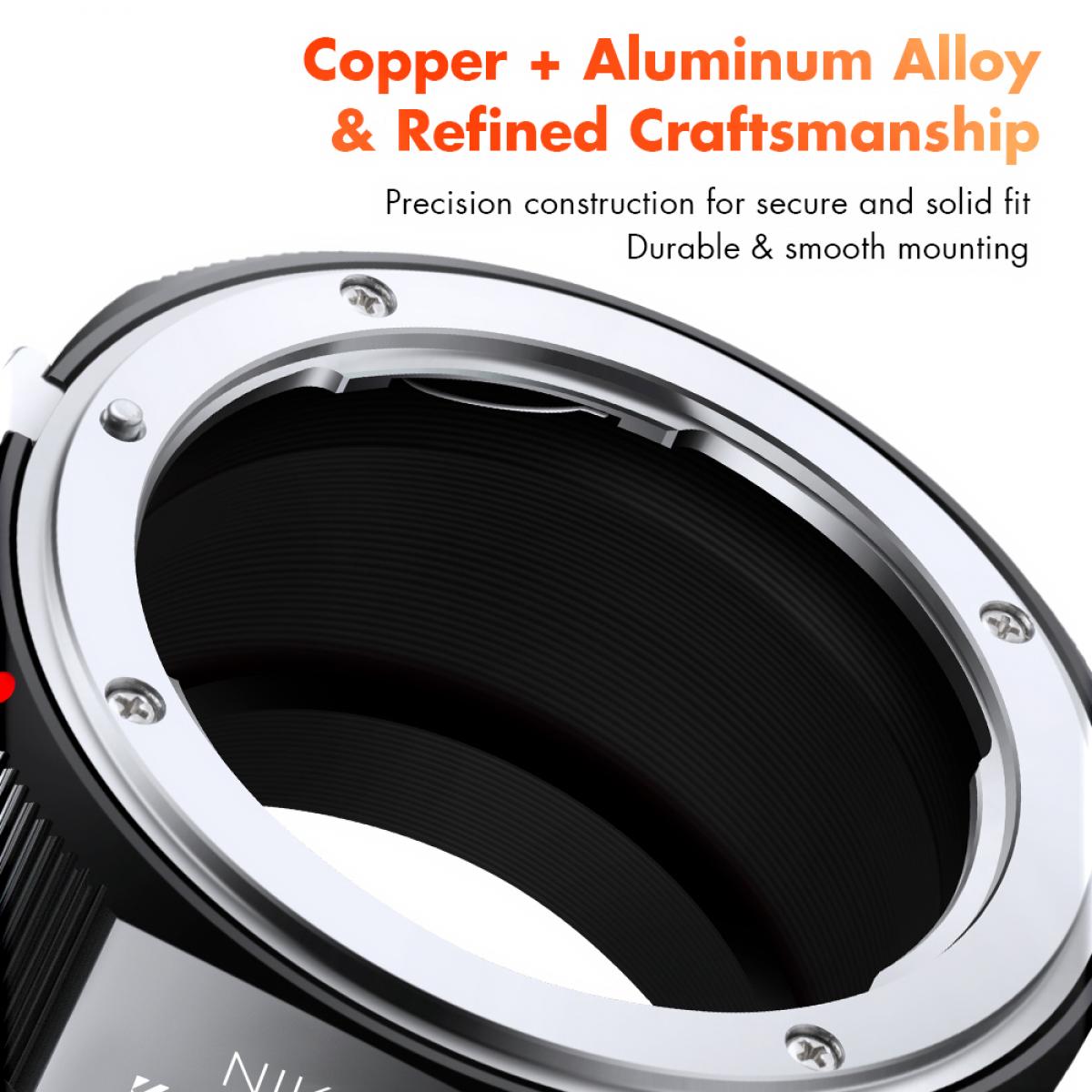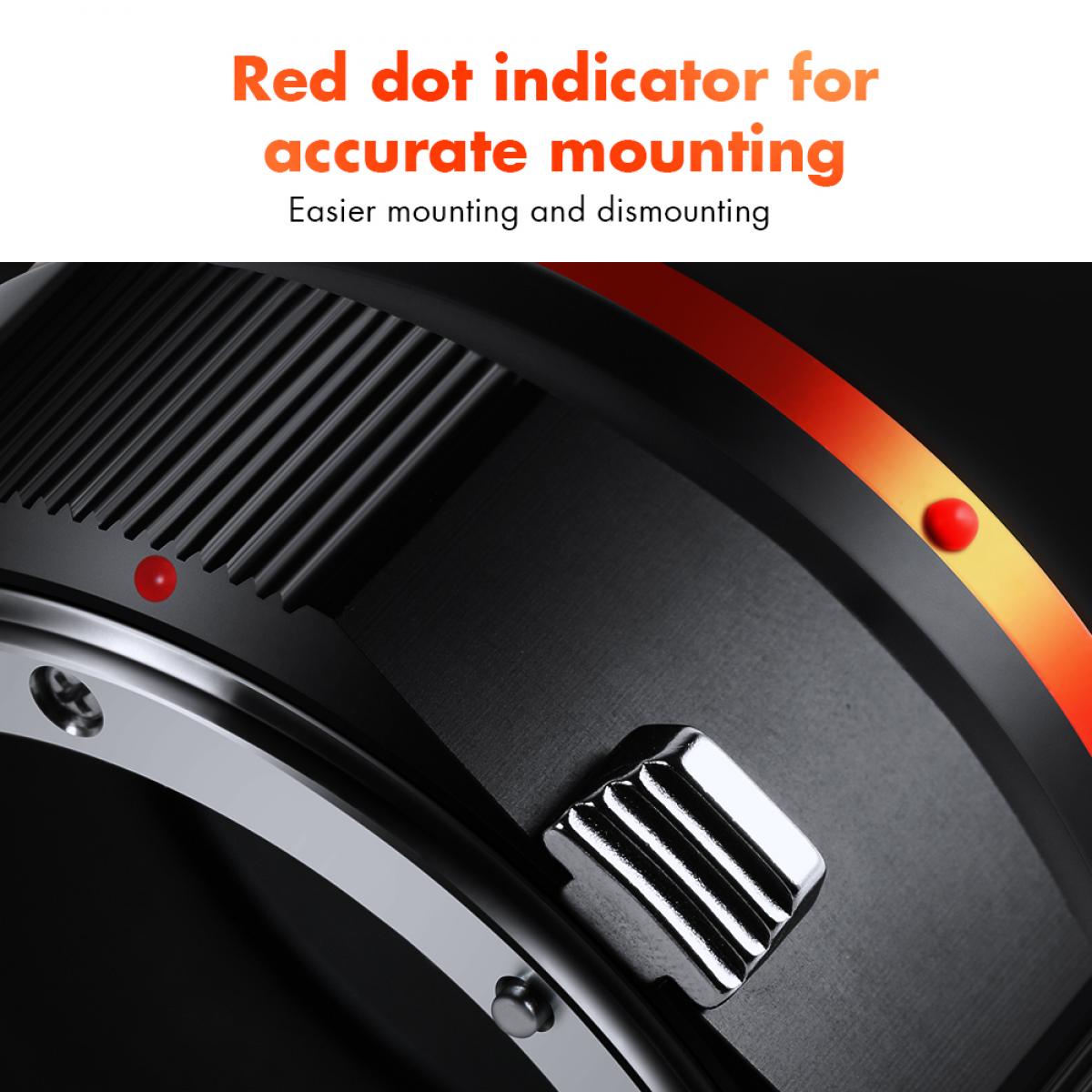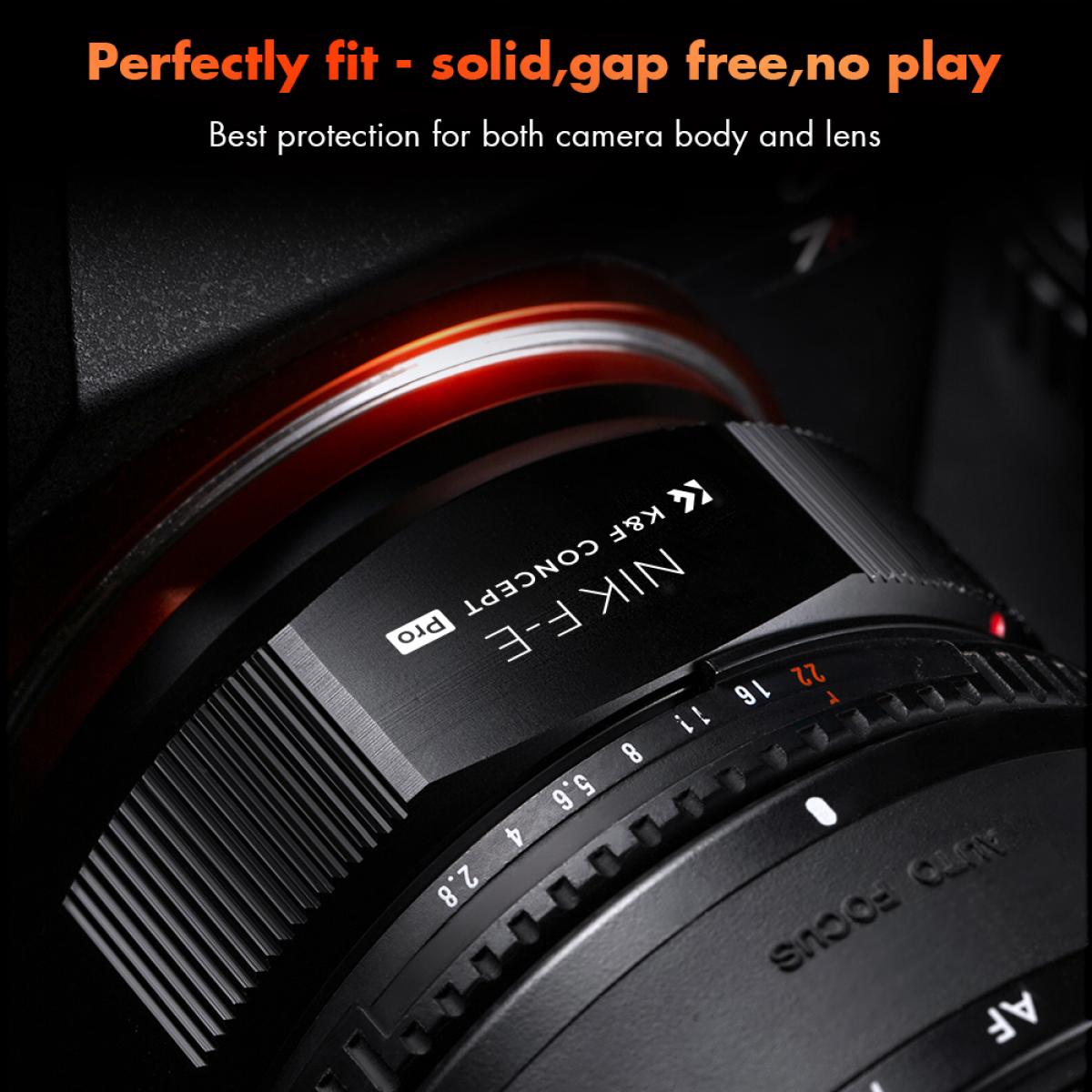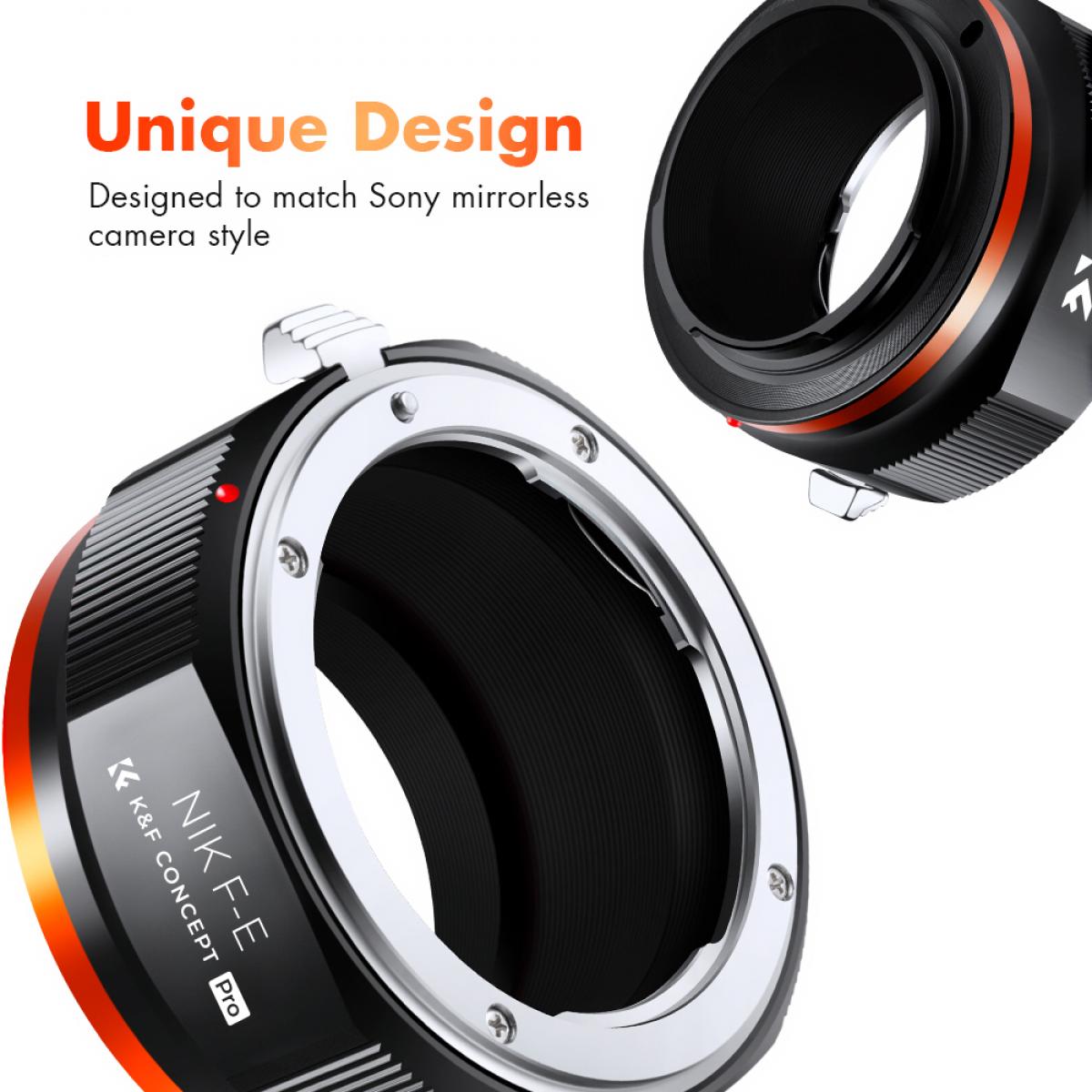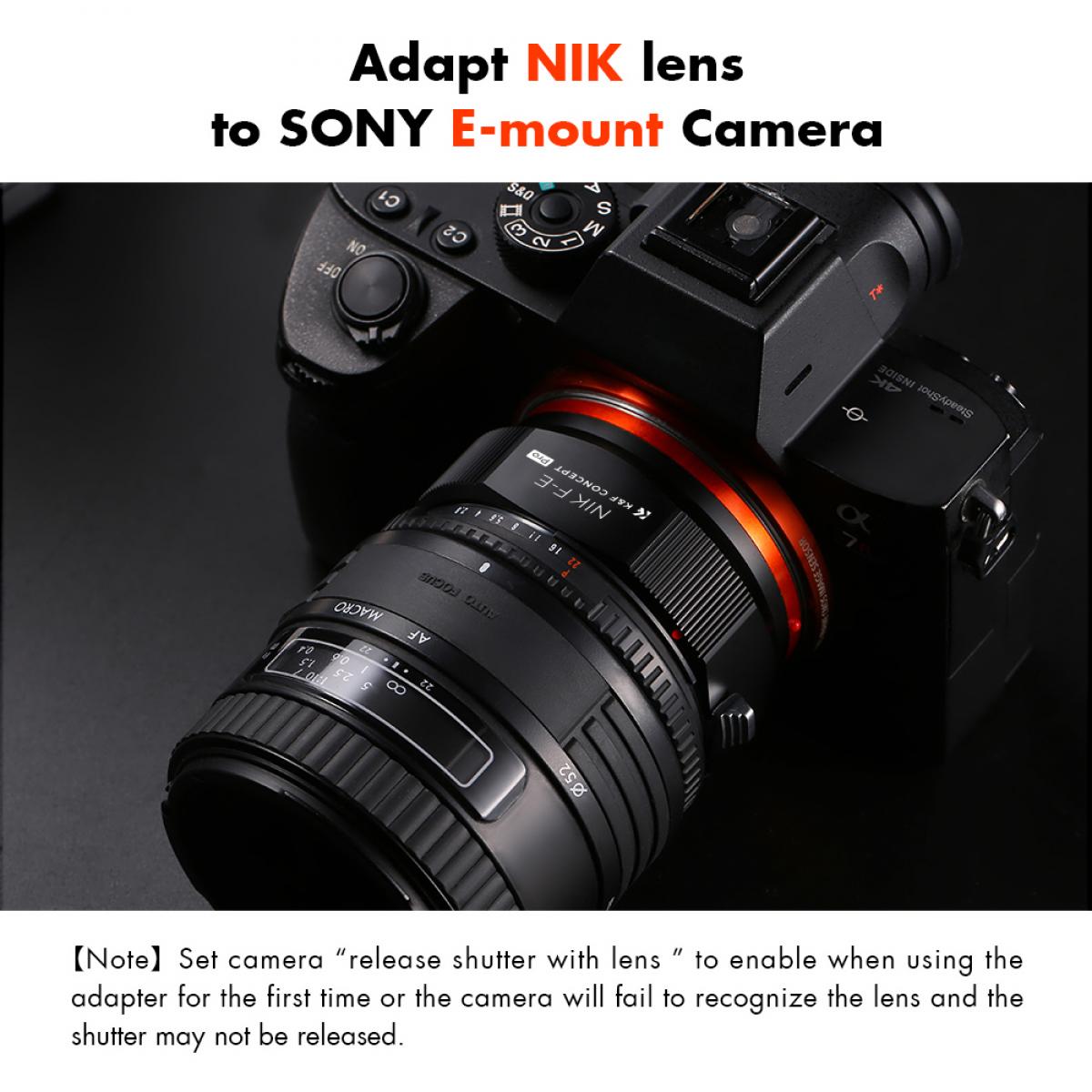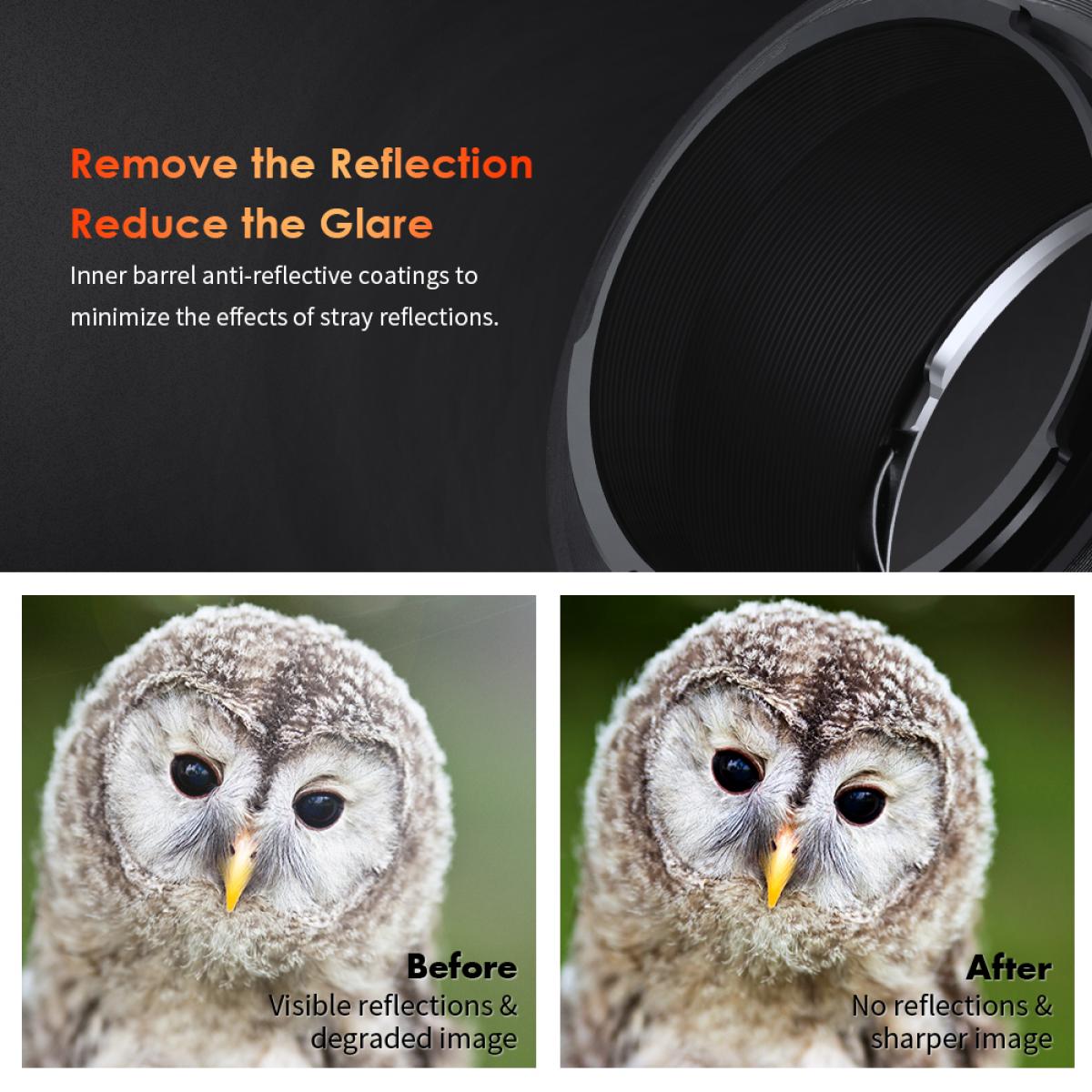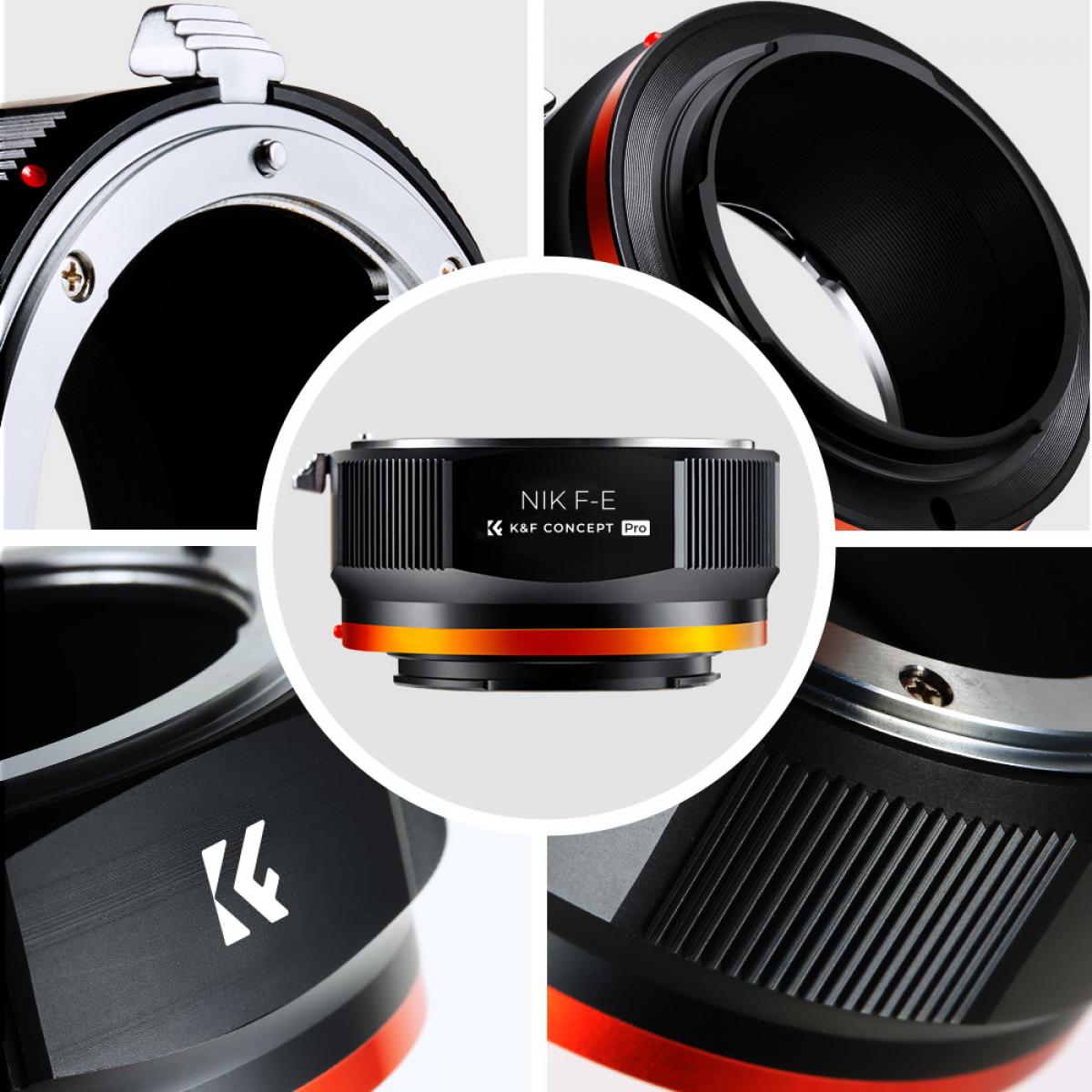 All Reviews
Image

All Star

5 Star

4 Star

3 Star

2 Star

1 Star
Solid piece
Fast shipping, and solid quality adapter. Matches Sony coloring which is a nice touch.
04/03/2021
accurate connection between camera and lens.
Very good adapter. Works very well and can achieve infinity focus on all of my old Nikkor non-AI lenses.
07/12/2020
Good quality adapter for the price
I bought the Nikon to Sony E mount and great build for the price. Fits most of my manuel nikon lenses to my little Sony 5n. If you need a middle of the road dumb adapter this is what your looking for.
29/11/2020
Fits well on my Sony A7iii
I've been trying out a couple different adapters (Nikon F to Sony E) for my Sony A7iii. So far the other one I've tried is the Fotasy one, which has also worked out fine for me. I feel that this K & F one is a little bit better build wise; fits tight, without being overly so, and the overall finish and design feels more refined. Perfect fit onto the camera body, and the lens fits perfectly onto the adaptor. Seems like a decent value, although I'd have to say that the Fotasy one, being less than half the price of the K & F, works just as well.
01/11/2020
matt reflections reduced
It does help improve contrast by reducing side reflections. Should have done this years ago. Need a C/V NEX to go with my legacy Nikons! Worth the few extra bucks.
27/09/2020
These images belong to KENTFAITH end users.