K&F KV31 67mm ND2 to ND400 Variable ND Filter For Video
To

United States

Expedited Shipping

3-5

business days
Brand:

K&F Concept

K&F KV31 67mm ND2 to ND400 Variable ND Filter For Video Kit Includes: 67MM K&F Concept Filter Kit (ND2 to ND400) + Lens Cleaning Cloth

SKU0127

SKU:

SKU0127

24.99

https://www.kentfaith.com/SKU0127_67mm-variable-nd-filter-nd2-to-nd400-cleaning-cloth
Features
• Kit Includes: 67MM K&F Concept Filter Kit (ND2 to ND400) + Lens Cleaning Cloth
• NOTE: This kit is compatible with all 67mm lenses. Please verify your camera's lens thread size before ordering. Your camera's lens thread size will be marked somewhere on the lens barrel or printed underneath your lens cap. This number is always preceded by a "ø" (diameter) symbol.
• Manufactured by a professional team for photography enthusiasts to provide a very exciting experience. 100% Satisfaction Guaranteed.
• High quality product made of import optics glass and resin,top level of transmittance. Metal sealing ring instead of the plastic sealing ring, better tightness, avoids fall or loose.
• Compatible with the CANON Rebel (T5i T4i T3i T3 T2i T1i XT XTi XSi SL1), CANON EOS (700D 650D 600D 550D 500D 450D 400D 300D 1100D 1000D 100D) with 67MM Lens wich include: EF-S 18-135mm f/3.5-5.6, EF-S 17-85mm f/4L USM,EF 70-300MM F/4-5.6L IS USM, EF 35mm f/2 IS USM
Frequently Bought Together
ND FILTER
Reduces the amount of light entering the lens, thus decreasing camera shutter speed. Useful for situations where motion blur needs to be created (rivers, waterfalls, moving people) or large apertures must be used with flash to avoid overexposure.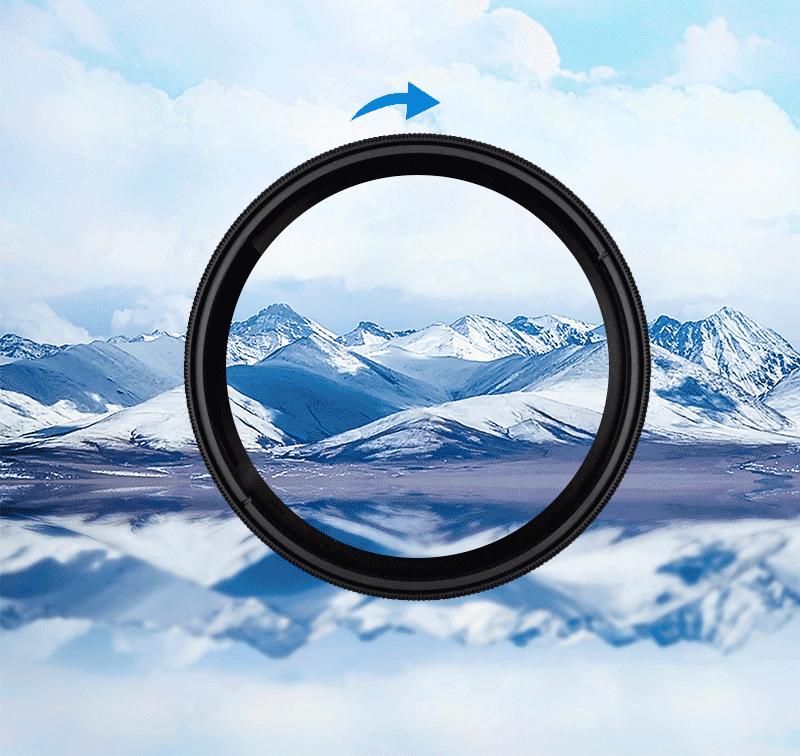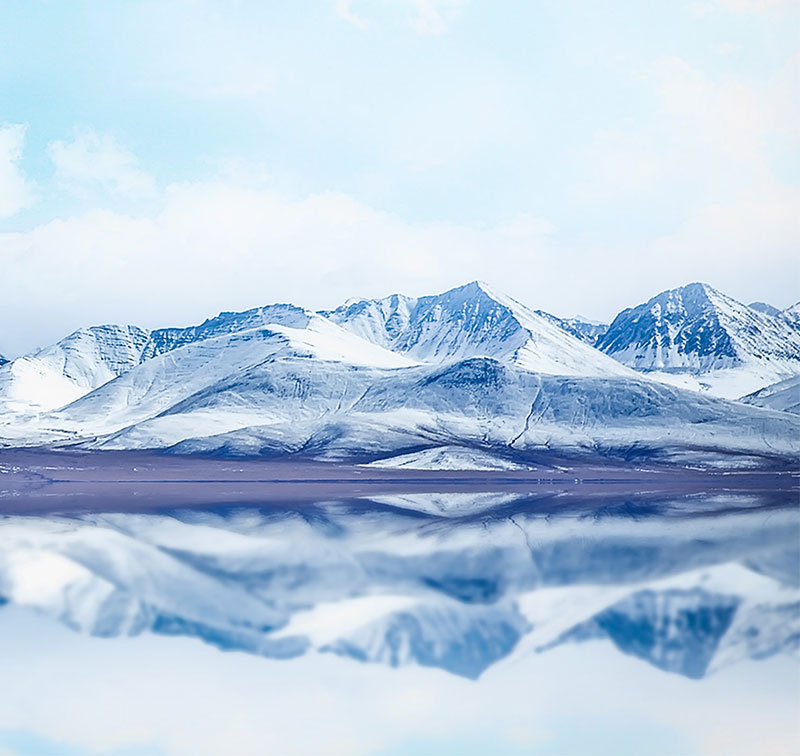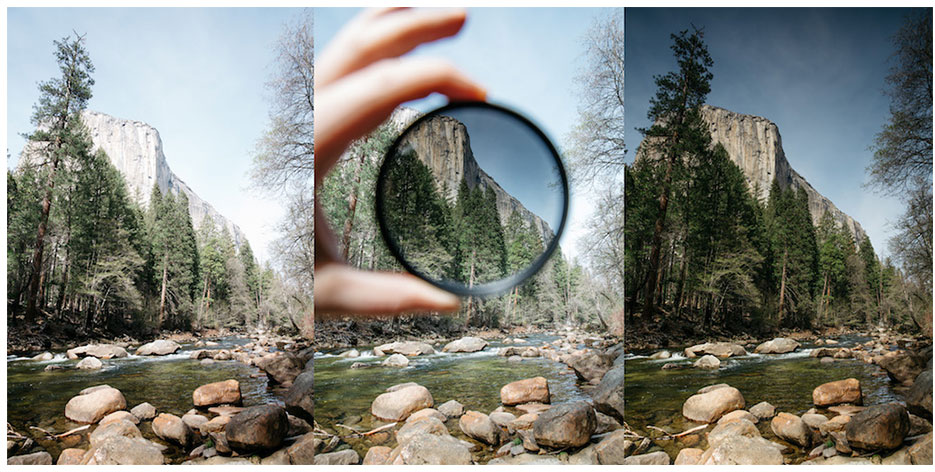 Without ND Filter
Use Contrast
With ND Filter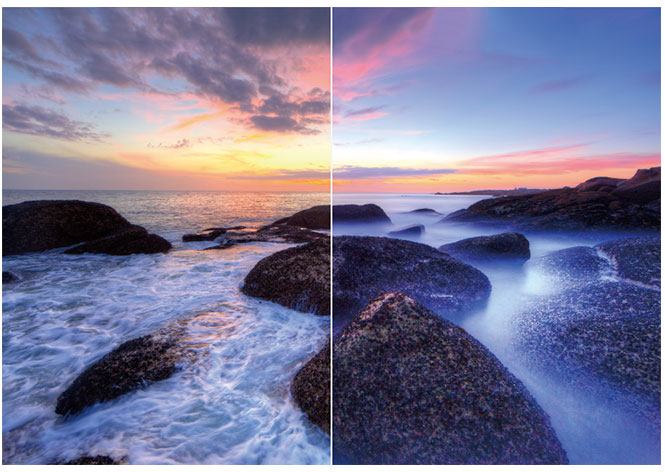 Without ND Filter
With ND Filter
Enables slow shutter speeds to be used to record movement in subjects such as waterfalls, providing a silky smooth affect to flowing water.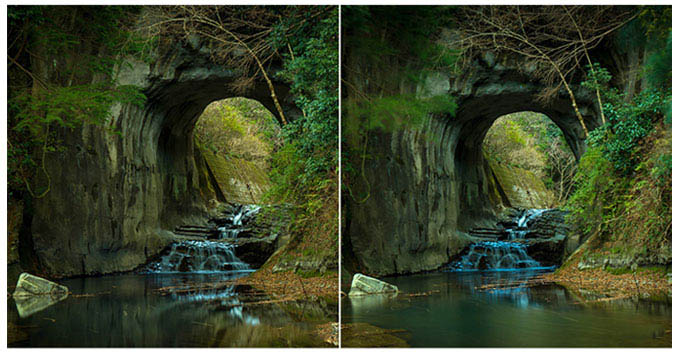 Without ND Filter
With ND Filter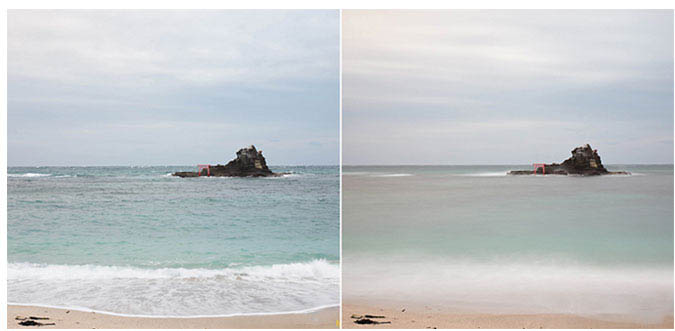 Without ND Filter
With ND Filter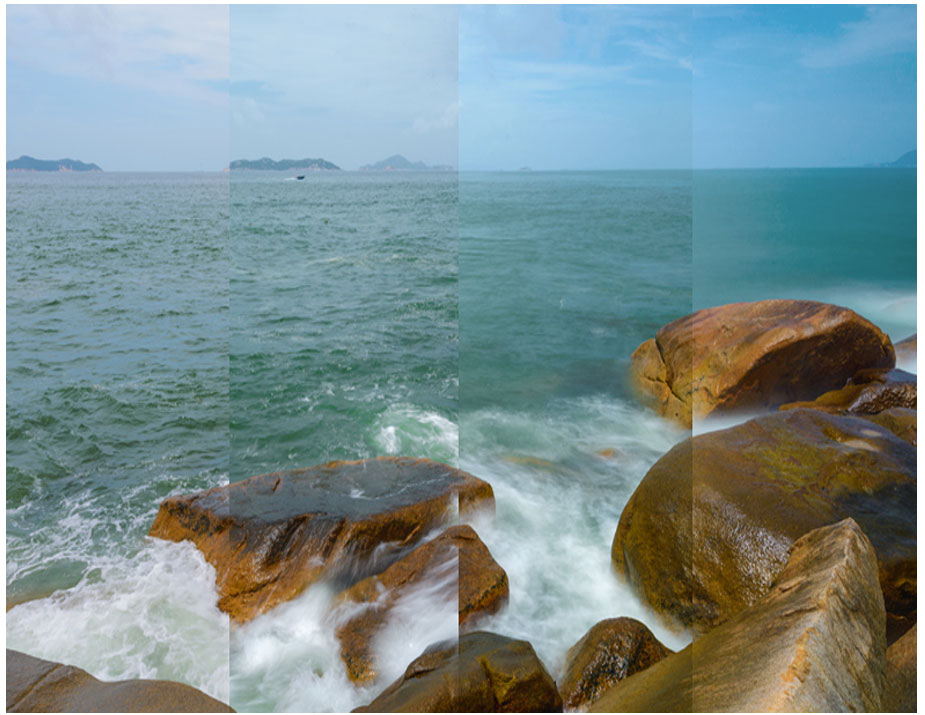 NO ND
ND8
ND64
ND1000

No Filter
ND2
ND4
ND8
ND16
ND32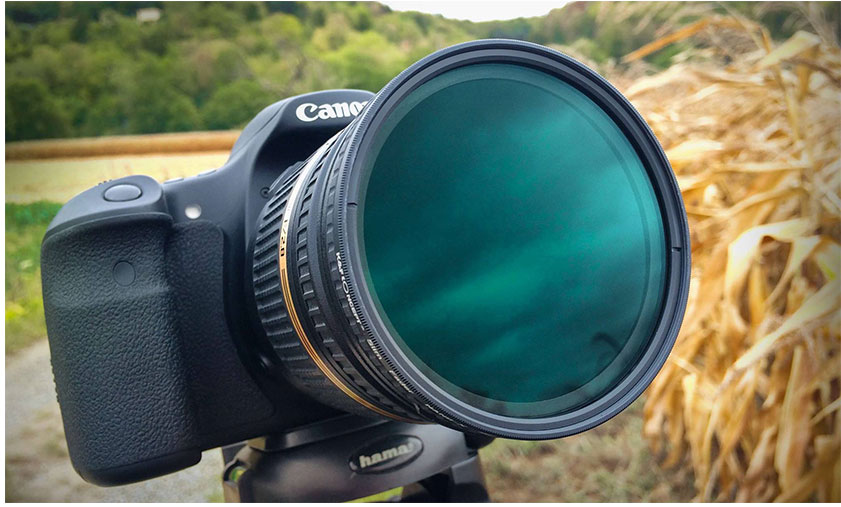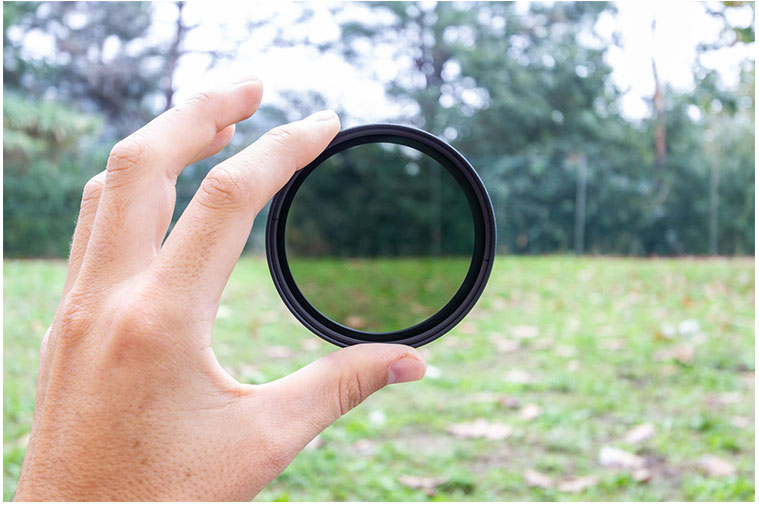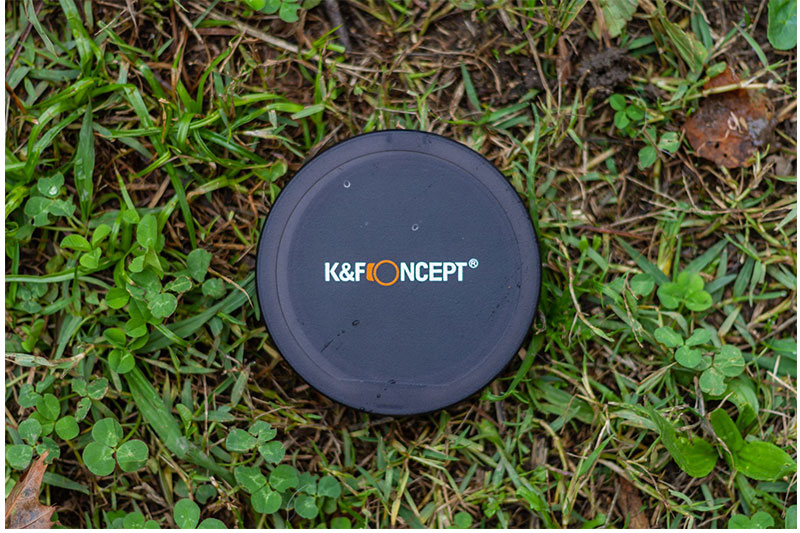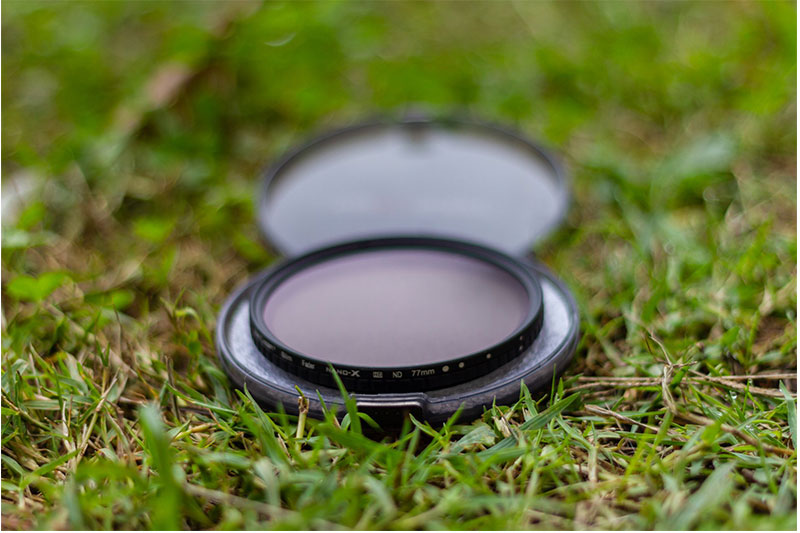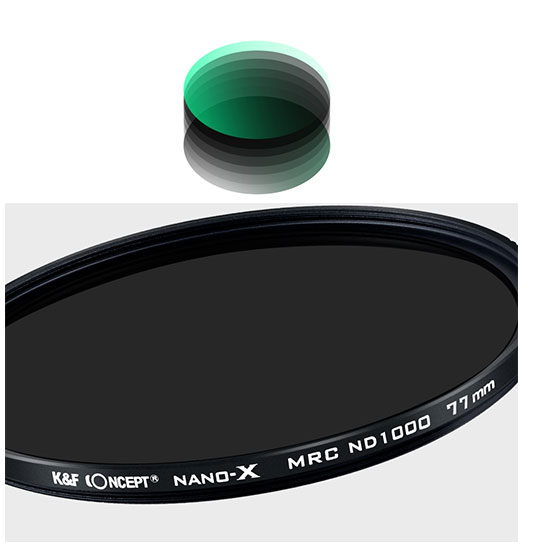 Multiple layer nanometer coating
Reduction of reflection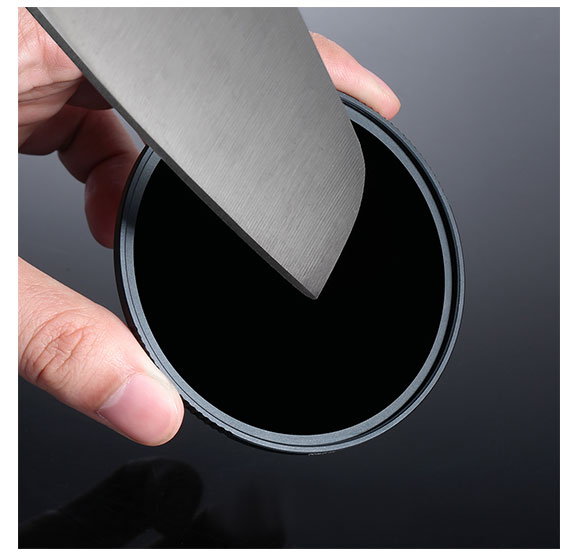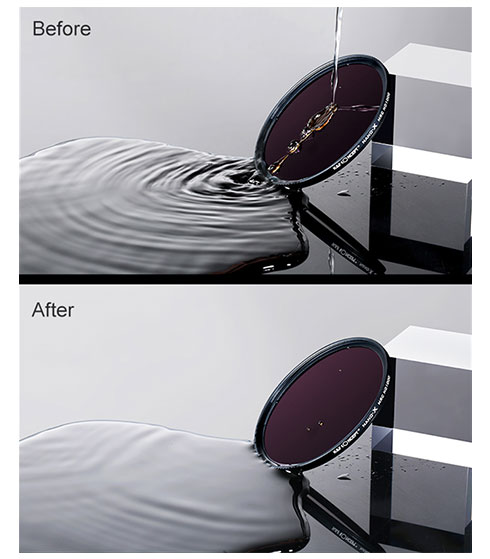 Nanometer Coating
Enables slow shutter speeds to be used to record movement in subjects such as waterfalls, providing a silky smooth affect to flowing water.
| | | | |
| --- | --- | --- | --- |
| NDnumber | Optical density | f-stop reduction | Fractional transmittance |
| | 0 | 0 | 100% |
| ND2 | 0.3 | 1 | 50% |
| ND4 | 0.6 | 2 | 25% |
| ND8 | 0.9 | 3 | 12.50% |
| ND16 | 1.2 | 4 | 6.25% |
| ND32 | 1.50 | 5 | 3.13% |
| ND64 | 1.8 | 6 | 1.56% |
| ND100 | 2 | 62⁄3 | 1% |
| ND128 | 2.1 | 7 | 0.78% |
| ND256 | 2.4 | 8 | 0.39% |
| ND400 | 2.6 | 82⁄3 | 0.25% |
| ND512 | 2.7 | 9 | 0.20% |
| ND1024/ND1000 | 3 | 10 | 0.10% |
| ND2000 | 3.3 | 11 | 0.05% |
| ND4000 | 3.6 | 12 | 0.025% |
| ND8000 | 3.9 | 13 | 0.0125% |
| ND32000 | 4.5 | 15 | 0.003% |
Vintage Slower Shutter Speed Film Camera
Handy for older manual film camera with max 1000 or 500/ sec shutter speed to meter in sunny daylight, lens wide open. Metering can be adjusted by turning the ND to meet the correct light exposure at a set shutter-speed and choice DOF (f-stop) combination. Wonderful tool for needle metered or LED array camera where you see the progress of exposure as you turn.Retractable Rubber hood is the best solution to attach a hood.Lens cap for a 67mm will be 72mm. I will assume 1 size larger.
27/04/2019
Go-to filter for nature photography!
I will admit I was skeptical after reading some of the negative reviews about vignetting and shadows and different color hazing and weird tints, but I figured for the price it was worth a shot. I really like the filter! Yes, the adjustments are a little tricky, but once you get used to the feel of it and use it for a while, it's not hard to create beautiful images. I didn't notice any color difference (no strange purples or blues) and didn't notice a weird tint. Everything came out rich and natural.I took off 1 star because I noticed that when you shoot into the sun or a light source (which as a nature photographer can be hard to avoid), there is a slight ghosting - almost a reflection of the filter - that appears on your images. In the first picture I uploaded, I had to edit the ghosting out of the flat water. Using some type of shade seems to help, but now that's one more thing I have to tote with me when I go...hence, minus 1 star.Other than that one issue, this is my go-to filter now for shooting waterfalls or any water based scenery. I love it!
24/10/2017
Great Value for your Money!
As a beginner using filters on my photography, I didn't want to invest too much money upfront. I love my ND filter and use it more and more everyday. This product is a great value for your money!
23/02/2020
Beware of uneven lighting on wide angle lenses
I'm just a novice photographer, with limited experience using filters. That being said, I know my way around exposure settings and fairly literate with the technical specs of my cameras.I wanted to take some smooth pictures of waterfalls and saw this variable ND filter with good reviews. On the item description page, there's plenty of warnings to make sure you buy the right filter thread size for your camera, which seems pretty obvious. However, they don't mention that this ND filter is poorly suited to wide angle lenses. For reference, I had paired this filter with a Zeiss Touit E 12mm f/2.8 mounted on a Sony a6500.After coming back from vacation, I realized that many shots I took with the filter mounted had pretty poor light uniformity. I did notice while taking the photos that rotating past a certain point produced noticeable unevenness, but the effect was less/not noticeable when I turned the ND down. However, upon checking the images on a computer monitor, it was obvious that the brightness is not uniform.I asked the seller about the issue and copied/pasted their response below:"Darkness is a common issue with wide angle lenses and variable ND filters. Physics limit the capabilities of variable ND filters on wide angle lenses. When you enter the edge of the max range,the darkness may appear on your image. Because you are using it beyond its capability according to the laws of optical physics,which will inevitably cause this phenomenon. could you try to turn down the degree until the black fade away?"So I guess I'll chalk this up to inexperience on my end. Still, I'm docking 2 stars because it's not documented anywhere on the item page which focal lengths are supported, which can lead to some mislead some buyers. Also, it's not really feasible to tell if there is a slight amount of uneven brightness while taking the shot or previewing in camera. Thus, you can end up with a bunch of bad shots that you wouldn't know about until you get back to a monitor.
13/09/2017
it seems to be a great value. Have a beautiful picture of a water ...
This filter is working to soften the water on a water fall. I have tried some sun pictures and have had some vignetting occur but as soon as you back off on the density of the filter, it goes away. For the money, it seems to be a great value. Have a beautiful picture of a water fall because of this filter.
18/07/2017
These images belong to K&F Concept end users.
Filter
size
67mm
Transmittance
∕
Multi-Coating
Antireflection
waterproof
scratch-resistant
HD
Filter Material
Optical glass
Pattern
Filter Thickness
7.0mm
Shape
Circle
Ring Material
Aviation aluminum alloy