K&F XN25 58mm ND1000 Filter 10 Stop ND Lens Filter
To
United States
Expedited Shipping
3-5
business days
Brand:

K&F Concept

K&F XN25 58mm ND1000 Filter 10 Stop ND Lens Filter 58mm ND1000 Filter made with premium german Optics glass, top level of transmittance, no color cast; Aviation aluminum alloy frame,super slim and lightweight, avoiding vignetting on wide angle lenses. Ex

KF01.975

Availability:

In Stock

31.99

https://www.kentfaith.com/KF01.975_58mm-nd1000-filter-10-stops-multi-resistant-nano-coating
Buy 2+ items get
10% off
!
Features
• 58mm ND1000 Filter made with premium german Optics glass, top level of transmittance, no color cast; Aviation aluminum alloy frame,super slim and lightweight, avoiding vignetting on wide angle lenses. Extra tough frame ensuring durability and jamming prevention.
• Reduce the amount of light by 10 top, long-time exposure edge tool;Multi-coated nano filter, effectively reduce the light refection of the surface, improve image quality.
• 18-layer multi-resistant coating technology significantly reducing lens flare and ghosting while making the filter anti-scratch, water repellent, oil & dust resistant fit for the rigors of adventure photography
• Hard coated multicoating process suppresses ghosting, flare and reflections, and increase light transmission; Can be used to achieve super slow shutter speeds in daylight to render moving subjects invisible
• Enables slow shutter speeds to be used to record movement in subjects such as waterfalls, providing a silky smooth affect to flowing water.
Frequently Bought Together
ND FILTER
Reduces the amount of light entering the lens, thus decreasing camera shutter speed. Useful for situations where motion blur needs to be created (rivers, waterfalls, moving people) or large apertures must be used with flash to avoid overexposure.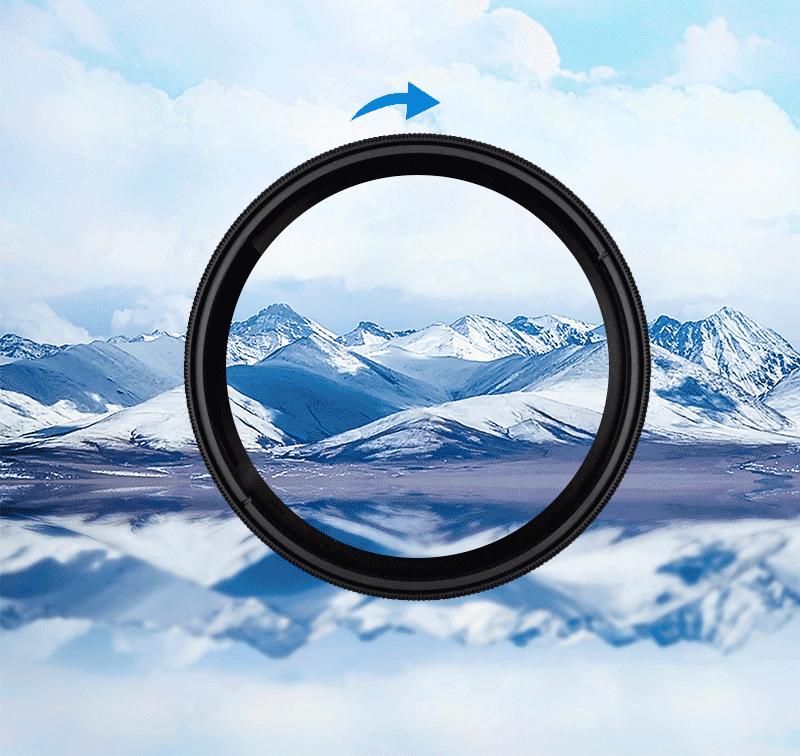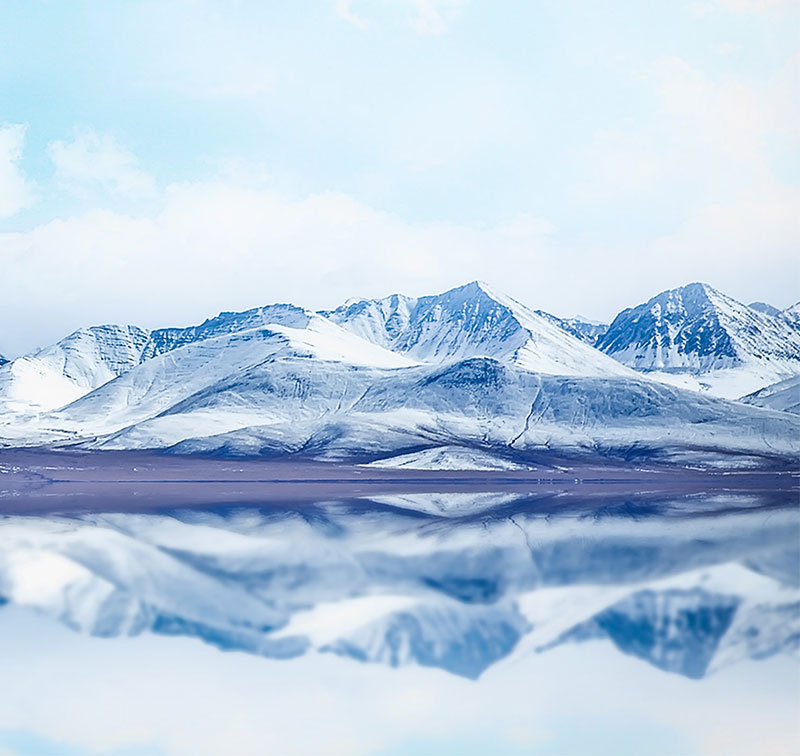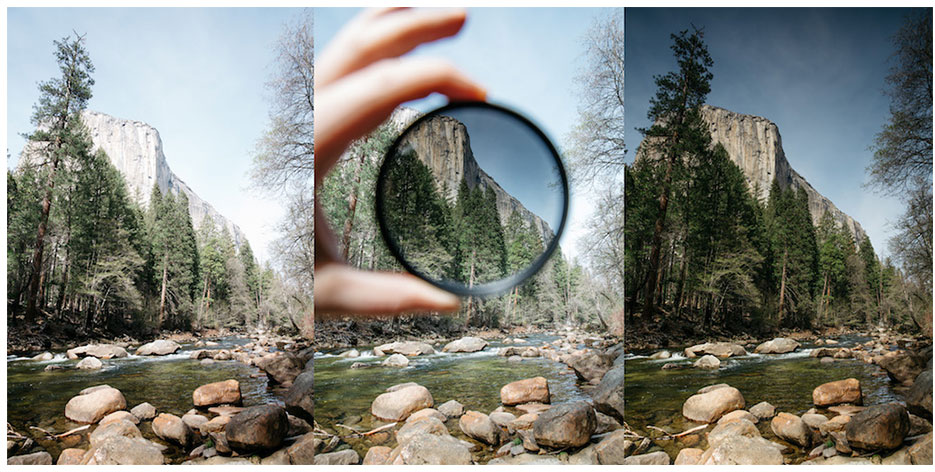 Without ND Filter
Use Contrast
With ND Filter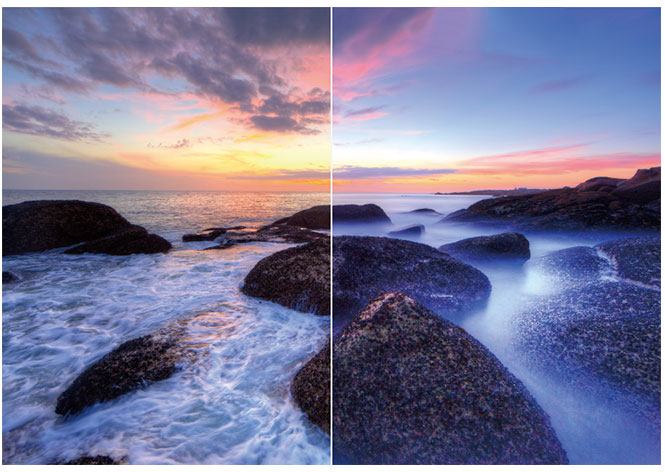 Without ND Filter
With ND Filter
Enables slow shutter speeds to be used to record movement in subjects such as waterfalls, providing a silky smooth affect to flowing water.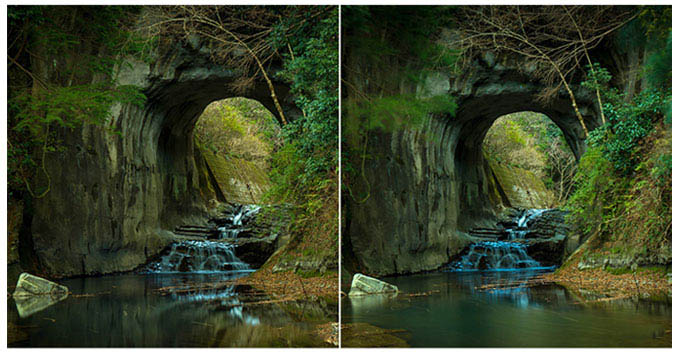 Without ND Filter
With ND Filter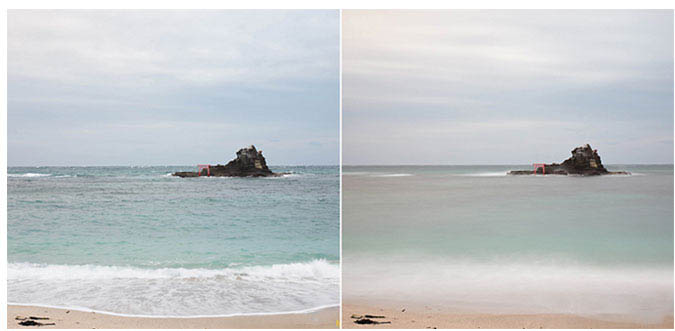 Without ND Filter
With ND Filter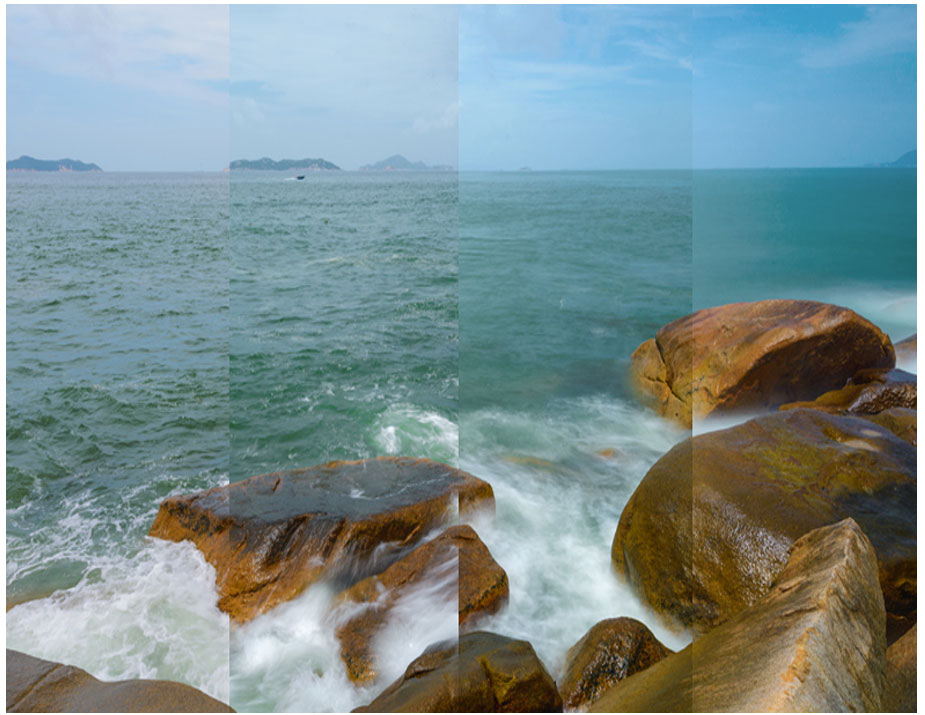 NO ND
ND8
ND64
ND1000

No Filter
ND2
ND4
ND8
ND16
ND32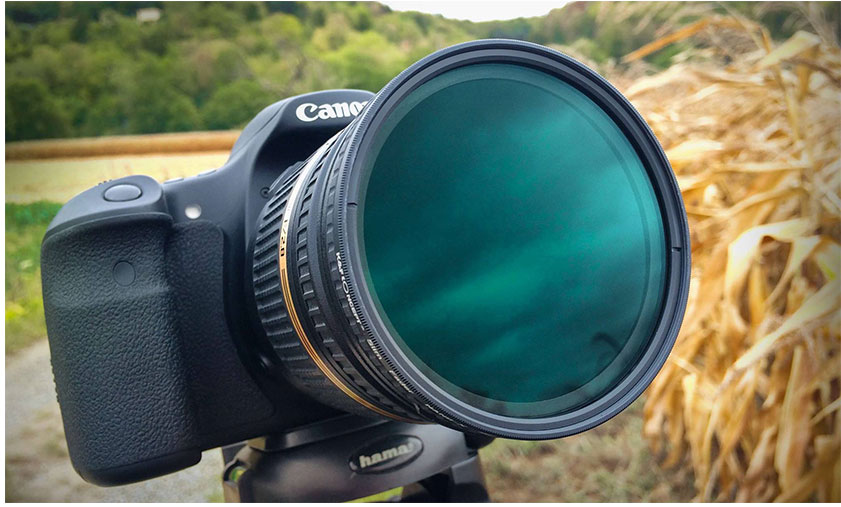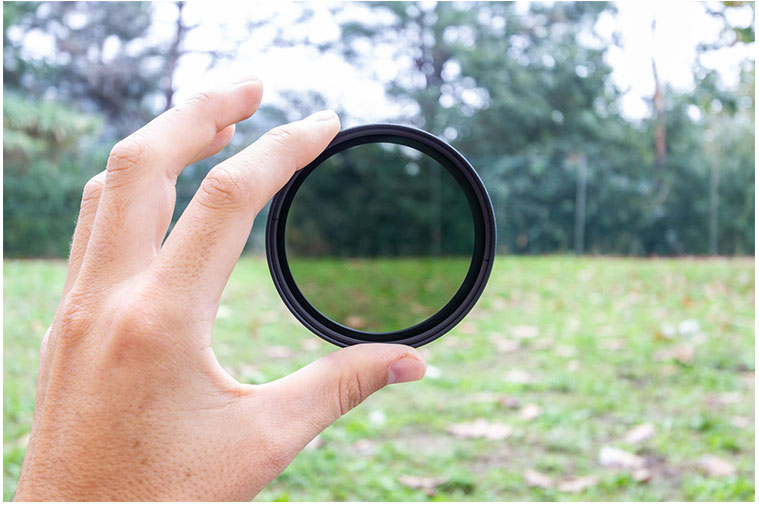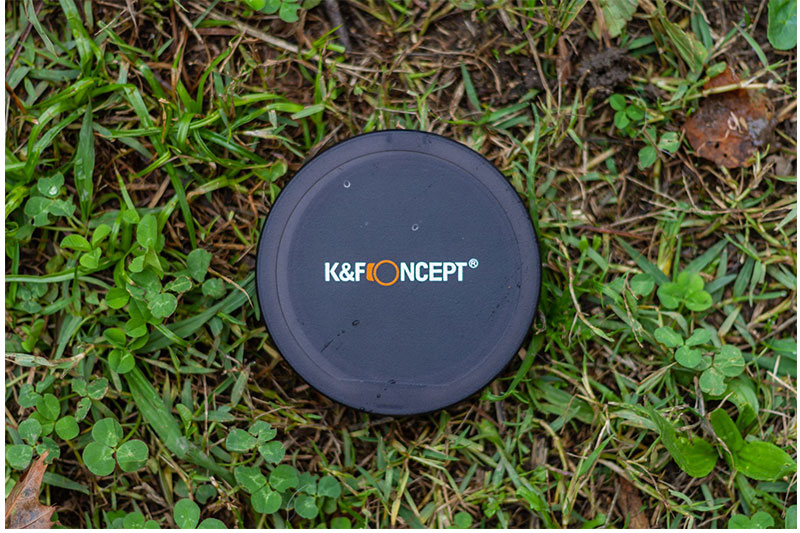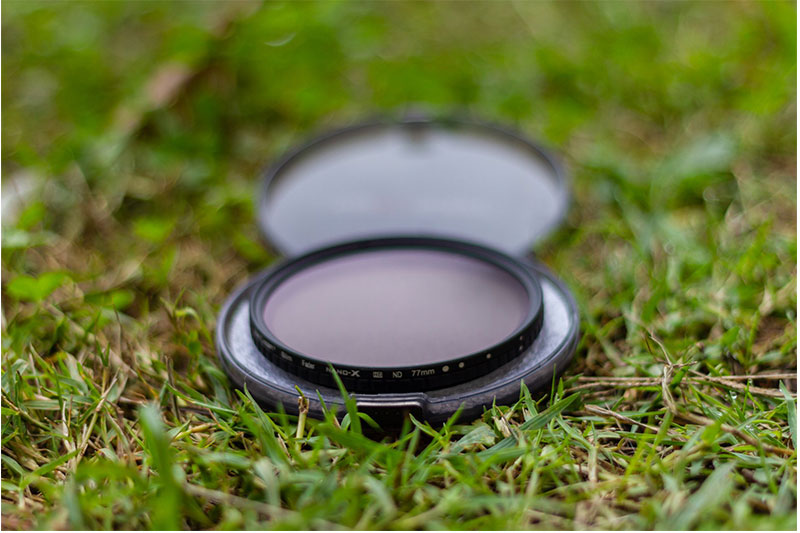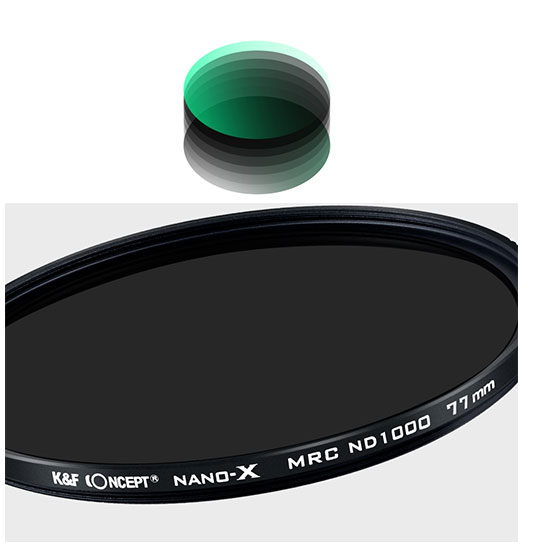 Multiple layer nanometer coating
Reduction of reflection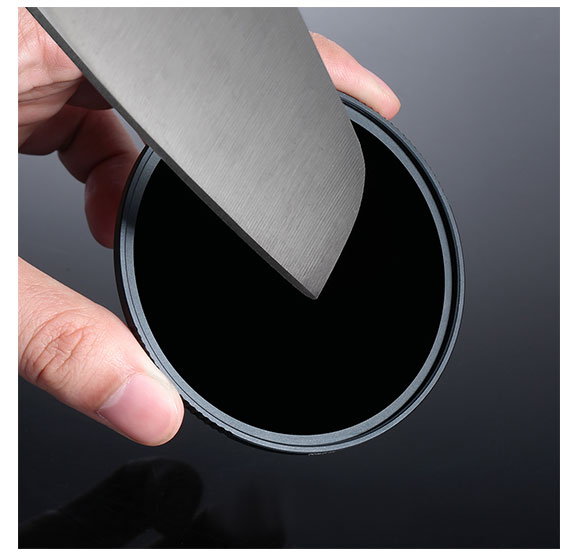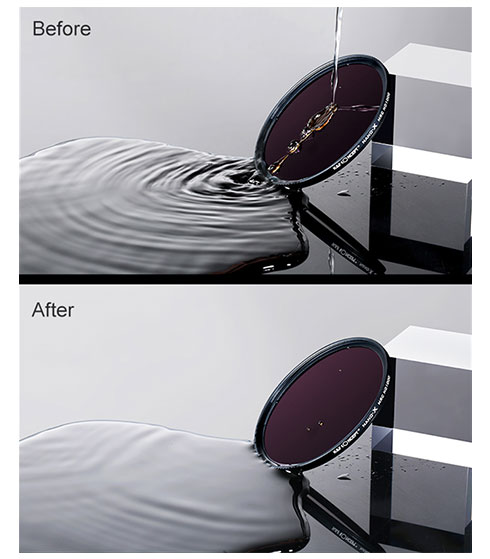 Nanometer Coating
Enables slow shutter speeds to be used to record movement in subjects such as waterfalls, providing a silky smooth affect to flowing water.
| | | | |
| --- | --- | --- | --- |
| NDnumber | Optical density | f-stop reduction | Fractional transmittance |
| | 0 | 0 | 100% |
| ND2 | 0.3 | 1 | 50% |
| ND4 | 0.6 | 2 | 25% |
| ND8 | 0.9 | 3 | 12.50% |
| ND16 | 1.2 | 4 | 6.25% |
| ND32 | 1.50 | 5 | 3.13% |
| ND64 | 1.8 | 6 | 1.56% |
| ND100 | 2 | 62⁄3 | 1% |
| ND128 | 2.1 | 7 | 0.78% |
| ND256 | 2.4 | 8 | 0.39% |
| ND400 | 2.6 | 82⁄3 | 0.25% |
| ND512 | 2.7 | 9 | 0.20% |
| ND1024/ND1000 | 3 | 10 | 0.10% |
| ND2000 | 3.3 | 11 | 0.05% |
| ND4000 | 3.6 | 12 | 0.025% |
| ND8000 | 3.9 | 13 | 0.0125% |
| ND32000 | 4.5 | 15 | 0.003% |
Great ND Filter!
I shopped around for a new ND filter before finally settling on this one. It was a great choice! It allows me to capture long exposure water shots on bright, sunny days. It's not a variable and it's too dark for those dark dreary, overcast days. You'll want a different filter for that. The filter is well made and easy to thread onto my lenses. It also comes with a round plastic case to store and carry. The images come out clear and sharp with no vignetting, like you might get with some filters. Great value, definitely worth the money. I tried to add more than one photo for examples, but couldn't. I'll try to edit and add more later.
pretty good for the price but color cast? Yes
If you are interested in adding more gears for your camera, whether micro four third or dslr, I highly recommend getting ND filter. If you want a long exposure that reduces the amount of light entering your lens, you go for an ND filter. Usually you get ND filter with 3-stops in strength - 2,4,8. But this is 10, which is quite extreme. This K&F is a 10 stop one which basically reduces the light entering your lens by approximately 10 stops. You can get incredible images using slow shutter speed or wide apertures- for example street photography, moving clouds, moving water(such as river, lake, ocean) or waterfall. Make sure you have your camera mounted on a tripod (due to long exposure) or else you won't he happy with the output.I recommend downloading an image or app to help you calculate the shutter speed.You will need to find a suitable composition and then take a test shot without the filter. Move your dial to manual mode, before you put the filter on (otherwise the filter will make the composition very dark and your lens will try to continue to auto focus). Calculate what shutter speed you will need to adjust and take the shot.For the price you pay for this K&F, the image turned out pretty good. Although, there is a color cast, so you will need to either adjust it in your camera or use photo processing software such as lightroom to adjust the color cast. I can;t wait for this virus to be over so that I can take my camera and this filter out to shoot some water falls!!*Unfortunately I am unable to upload a photo right now, but when it's back on, I will upload a pic.
Clear pictures with no colour shift
I'm using this on my Fujifilm X-T100 with a step-up ring (my lens size is 52mm and this filter is 58mm), and I am blown away by the results. I've read about ND filters and I've been wanting to try one since I'm not impressed with polarizing filters, and my exceptions were met and then some. The filter does a wonderful job filtering out light, allowing me to get much clear pictures. I took it out for a test run on a very sunny day and the pictures I took were so sharp and clear.The filter comes in a plastic storage box. The metal ring is threaded properly. I had no issues adding it to my step-up ring. I've taken it off and on a few times just to see how the threads would hold up, and it is still screwing in smoothly. The lens itself is clear with no visible flaws.I have taken many pictures with this filter now, and I can see no noticeable colour shift in any of them. The pictures look sharp and clear.
Very dark filter, great for special effects
This filter is very dark which allows you to take longer exposures. This allows one to blur moving objects on purpose. The lens threaded into my 58mm with no issues. Image colours are preserved with no distortions. This is the darkest filter I have every owned. It is so dark that in dim daylight such as a heavily overcast day it is hard to see enough to focus. Even the autofocus had trouble. That being said, this filter has specific uses such as the blurring effects on moving objects and for that it is very good.
Beautiful results
I usually shoot with much lower ND values but was curious to see how this ND1000 filter would work. It comes in a rather large universal lens case and the quality of the filter is very good.On my Canon T5i, the 58mm filter screwed right in without any trouble - man is this filter ever DARK! I've been highly impressed with the results: no color cast and I'm able to get very long exposures with excellent results.Overall, a nice filter that will give you very nice results at long exposure times.
Filter
size
58mm
Transmittance
0.001
Multi-Coating
Antireflection
√
waterproof
√
scratch-resistant
√
HD
√
Filter Material
Optical glass
Pattern
√
Filter Thickness
3.3mm
Shape
Circle
Ring Material
Aviation aluminum alloy
These images belong to K&F Concept end users.
| Image | Lens | Filter Size (mm) |
| --- | --- | --- |
| | Access P-MC 35-70mm f/ 2.5-3.5 | 58 |
| | Angenieux 35-70mm f/ 2.5-3.3 | 58 |
| | Asahi SMC Takumar-Zoom 85-210mm f/ 4.5 | 58 |
| | Auto Mamiya / Sekor SX 21mm f/ 4.0 | 58 |
| | Auto Revuenon MC 300mm f/ 5.6 | 58 |
| | Auto Universar PC HI-D 35mm f/ 1.8 | 58 |
| | Baltar 100mm f/ 2.3 | 58 |
| | Beroflex -8°- 300mm f/ 4.0 | 58 |
| | Canon 100mm f/ 2 | 58 |
| | Canon 17-102mm f/ 2.0 TV Zoom V6x17 | 58 |