K&F KV33 58mm ND Fader Variable Neutral Density Filter ND2 to ND400 for Camera Lens Ultra-Slim, Multi Coated
Free shipping to eligible country
Brand:

K&F Concept

K&F KV33 58mm ND Fader Variable Neutral Density Filter ND2 to ND400 for Camera Lens Ultra-Slim, Multi Coated ND filters are good for rivers, waterfalls, and other bodies of water, especially under bright light. The longer exposure times allows for smo

KF01.1388

Availability:

In Stock

21.99

https://www.kentfaith.com/KF01.1388_kf-58mm-slim-adjustable-nd-filter-nd2-nd400-blue-coated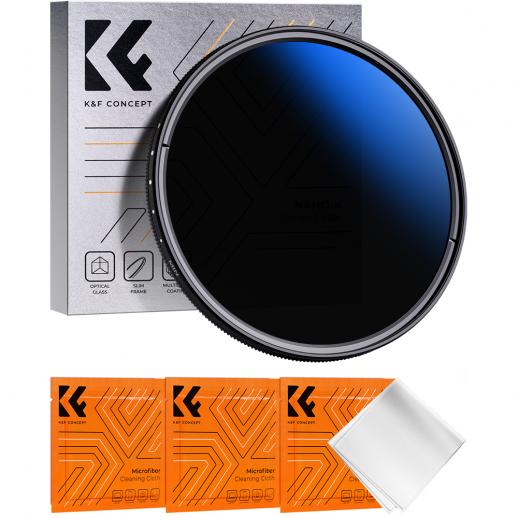 K&F KV33 58mm ND Fader Variable Neutral Density Filter ND2 to ND400 for Camera Lens Ultra-Slim, Multi Coated
Features
• 【Variable ND Filter】K&F CONCEPT ND2-400 Filter reduce the light from 1 to 9 f-stops.
• 【Material】Made by Completed Professional Optical Glasses, with double-side multilayer blue coating to help repel water.
• 【Exposure Reduction】ND filters are good for rivers, waterfalls, and other bodies of water, especially under bright light. The longer exposure times allows for smoother water movements, shallower depth of field, and blurred motion.
• 【Ultra-Slim】The filter frame is only 7.3mm, and super lightweight CNC ring used in construction prevents adverse effect
• 【Note】This Filter kit is compatible with all 37mm lenses. Please verify your camera's lens thread size before ordering. Your camera's lens thread size will be marked somewhere on the lens barrel or printed underneath your lens cap. This number is always preceded by a "ø" (diameter) symbol.
Frequently Bought Together
K&F KV33 ND2-400 Variable Filter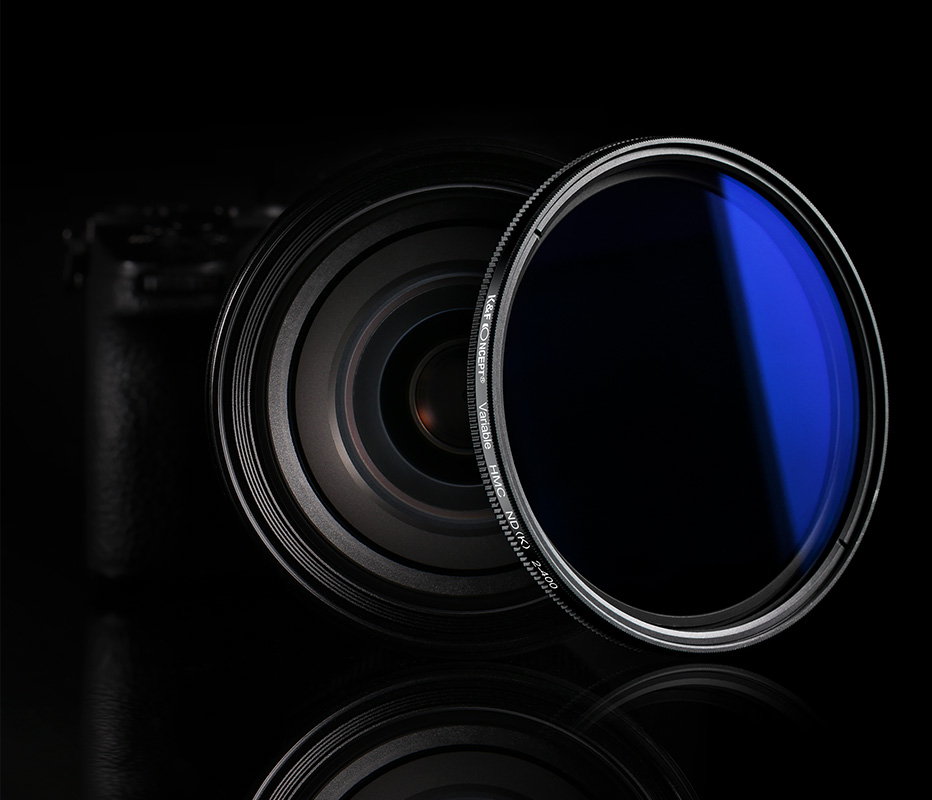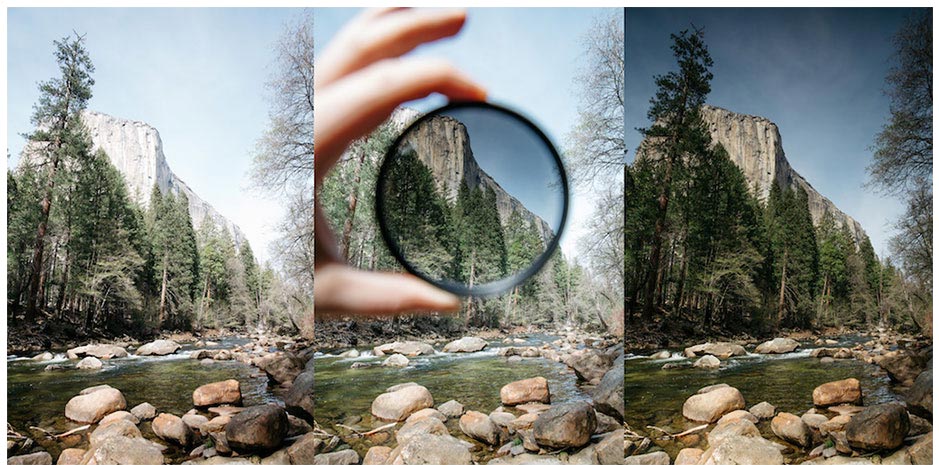 Without ND Filter
Use Contrast
With ND Filter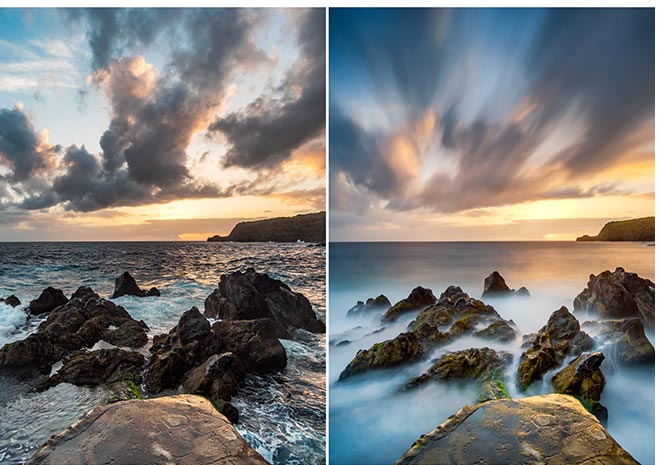 Without ND Filter
With ND Filter
Enables slow shutter speeds to be used to record movement in subjects such as waterfalls, providing a silky smooth affect to flowing water.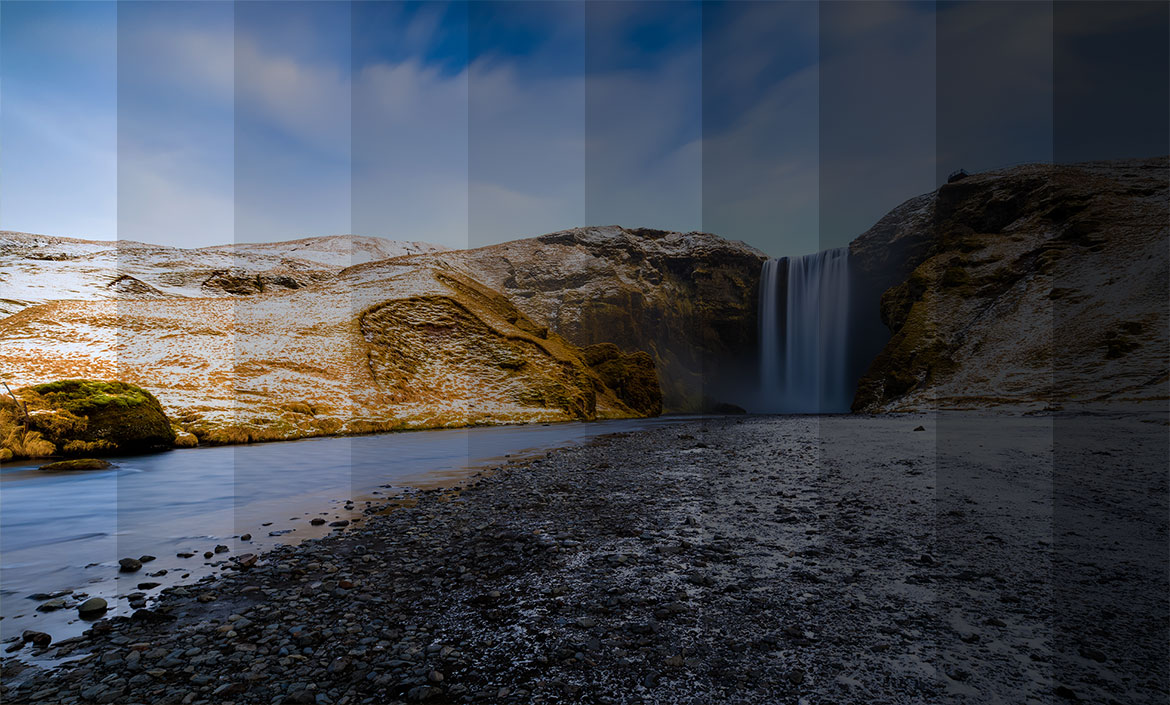 NO ND
ND2
ND4
ND8
ND16
ND32
ND64
ND128
ND256
ND400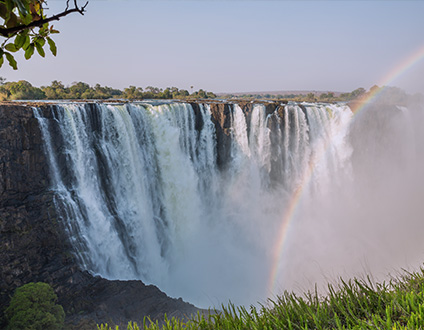 Without ND Filter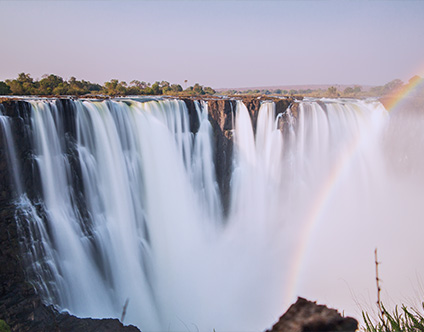 With ND Filter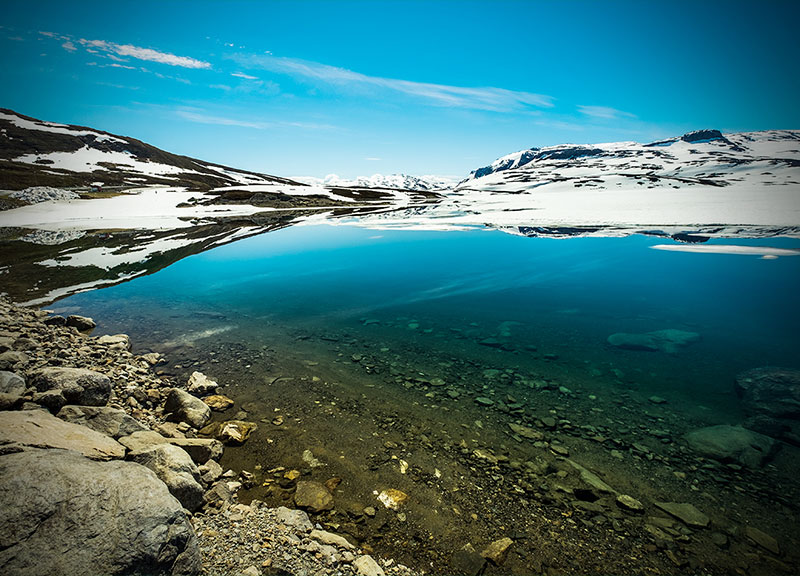 Other
The border is thick, causing vignetting around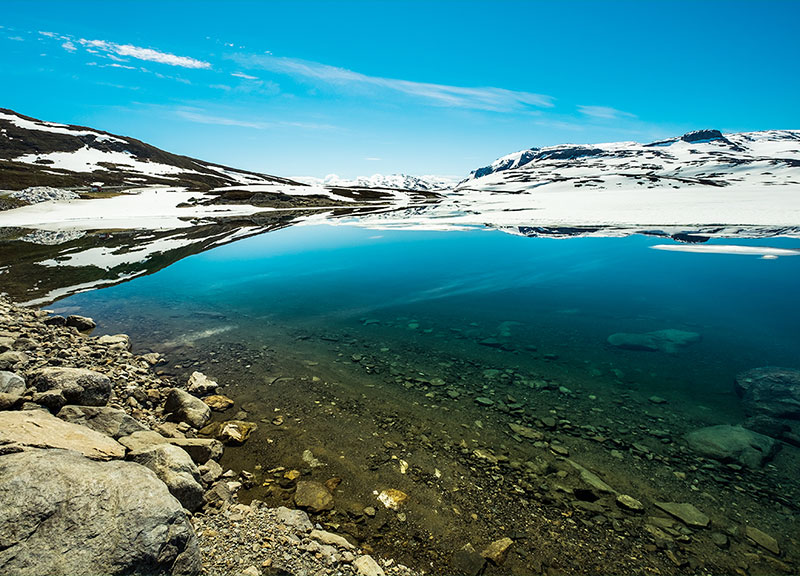 K&F Concept
Thin frame design to ensure no dark corner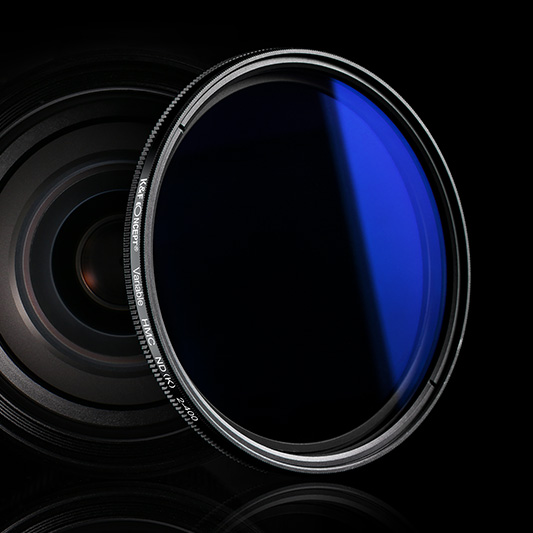 Exquisite Pattern Frame
CNC Trapezoidal Pattern Frame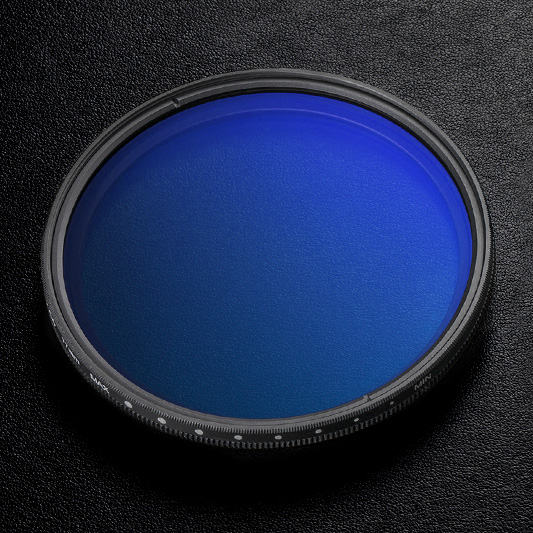 Coated on Both Sides
Reduction of scattering light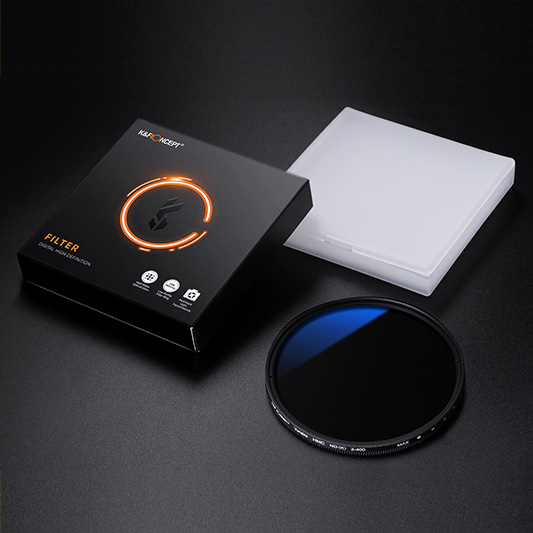 Exquisite Box
prevents damage during transportation
| | | | |
| --- | --- | --- | --- |
| NDnumber | Optical density | f-stop reduction | Fractional transmittance |
| | 0 | 0 | 100% |
| ND2 | 0.3 | 1 | 50% |
| ND4 | 0.6 | 2 | 25% |
| ND8 | 0.9 | 3 | 12.50% |
| ND16 | 1.2 | 4 | 6.25% |
| ND32 | 1.50 | 5 | 3.13% |
| ND64 | 1.8 | 6 | 1.56% |
| ND100 | 2 | 62⁄3 | 1% |
| ND128 | 2.1 | 7 | 0.78% |
| ND256 | 2.4 | 8 | 0.39% |
| ND400 | 2.6 | 82⁄3 | 0.25% |
| ND512 | 2.7 | 9 | 0.20% |
| ND1024/ND1000 | 3 | 10 | 0.10% |
| ND2000 | 3.3 | 11 | 0.05% |
| ND4000 | 3.6 | 12 | 0.025% |
| ND8000 | 3.9 | 13 | 0.0125% |
| ND32000 | 4.5 | 15 | 0.003% |
Think of it as sunglasses for your camera
I heard a lot about ND filter but not ready to buy the really expensive one off the bat so based on the review I decided to go with this one. For the price the quality of the glass and coating seems amazing. I never had one so nothing to compare it with. I love that it has a variable adjustment for it, seems pretty neat.Having never own one I decided to go out to the local fishing pond and takes some pictures. I upload 2 photo one with the filter one without and i'm just amazed. The picture I uploaded are unedited right off the camera with and same settings. It brings a lot of color out with the filter.Pro:• Very inexpensive filter with amazing result• Great for anyone who is starting out• Quality glass and coating• Variable ND glass• Neatly PackagedCons:• Non at this time very happy so farIf you are just starting out and don't want to break the bank and just curious on how these things work with your camera i highly suggest getting these. For the price what you got to lose. If its something you might be interested in doing more with your photography skill by all means invest in the more expensive lens but as a hobbyist these are great.If you found my review helpful please hit the helpful button it lets me know my review might have helped you in some ways.
Great ND Filter. Look No Further
First of all, great quality material. I wasn't expecting the attention to detail that this has. I have the 58mm as it fits my lenses.Second, the image quality is not degraded at all with the filter on. This thing is great for middle of the day shots where the sun can be harsh and cause issues with your photos.Third and final, the price is great. I believe this competes with products in a higher price bracket ($50-$70)
Lens cap doesn't fit on this filter
The filter fits on the thread fine enough but my lens cap doesn't fit.. (Same thing for the other K&F filter I bought for a different lens.) It is a fine enough filter. Its top part spins to adjust darkness with good movability. The storage case left a bit to be desired. It's just a plastic box without cushion and not a tight fit so it can flop around while stored. Nice to have the range of darkness all in one filter.
Works well - great price!
It's a useful filter, it does perform well.I posted a previous review on two other sizes. I would definitely recommend this.Note that in the description and on many of the negative reviews there is a reference to distortion/'x' shape in the photos when this filter is dialed up to maximum. Now that you know, you can easily avoid this. Don't dial it up to maximum, where that artifact is visible.I'm using this for a variety of photos - landscape, portraits, etc. Have also used this same brand for video on another lens and got great results.
Filter
size
58mm
Transmittance
∕
Multi-Coating
√
Antireflection
waterproof
scratch-resistant
HD
Filter Material
Optical glass
Pattern
Filter Thickness
7.0mm
Shape
Circle
Ring Material
Aviation aluminum alloy
These images belong to K&F Concept end users.