Tamron Adaptall 2 Lenses to Canon EF Lens Mount Adapter K&F Concept M23131 Lens Adapter
Buy 99$-9$, 199$-25$, 299$-39$, 599$-100$
New customer gift package
Free shipping worldwide
K&F M23131 Tamron Adaptall 2 Lenses to Canon EF Lens Mount Adapter Allow Tamron Adaptall 2 mount lenses used on Canon EOS Rebel camera body.

KF06.087

SKU:

KF06.087

26.99

https://www.kentfaith.com/KF06.087_tamron-to-canon-eos-mount-adapter
Buy 99$-9$, 199$-25$, 299$-39$, 599$-100$
Description
* Allow Tamron Adaptall 2 mount lenses used on Canon EOS Rebel camera body.
* Compatible with Canon EOS Rebel camera includes: Canon 300D, 350D, 400D, 450D, 500D, 550D/T2i, 600D/T3i, 650D/T4i, 700D/T5i, 750D/T6i, 760D/T6s, 800D/T7i, 100D, 200D, 1000D, 1100D/T3, 1200D/T5, 1300D/ T6,Canon 77D, D30, D60, 10D, 20D, 20Da, 30D, 40D, 50D, 60D 60Da, 70D, 77D, 80D, 7D, 7D Mark II, 5D, 5D Mark II, 5D Mark III, 5D Mark IV, 5Ds, 5Ds R, 6D, 6D Mark II,-1D,-1Ds,-1D X,-1D C etc.
* Made of brass and aluminum. Stable,precise and durable construction.Manually operated.Infinity focus allowed.
* For heavy medium format lenses, we suggest to use with a telephoto bracket and a tripod to balance its weight when shoot.
* 30 Days No Reason Return,12 months quality guarantee,100% satisfaction assurance.
Shipping
Free shipping worldwide
Sale
Buy 99$-9$, 199$-25$, 299$-39$, 599$-100$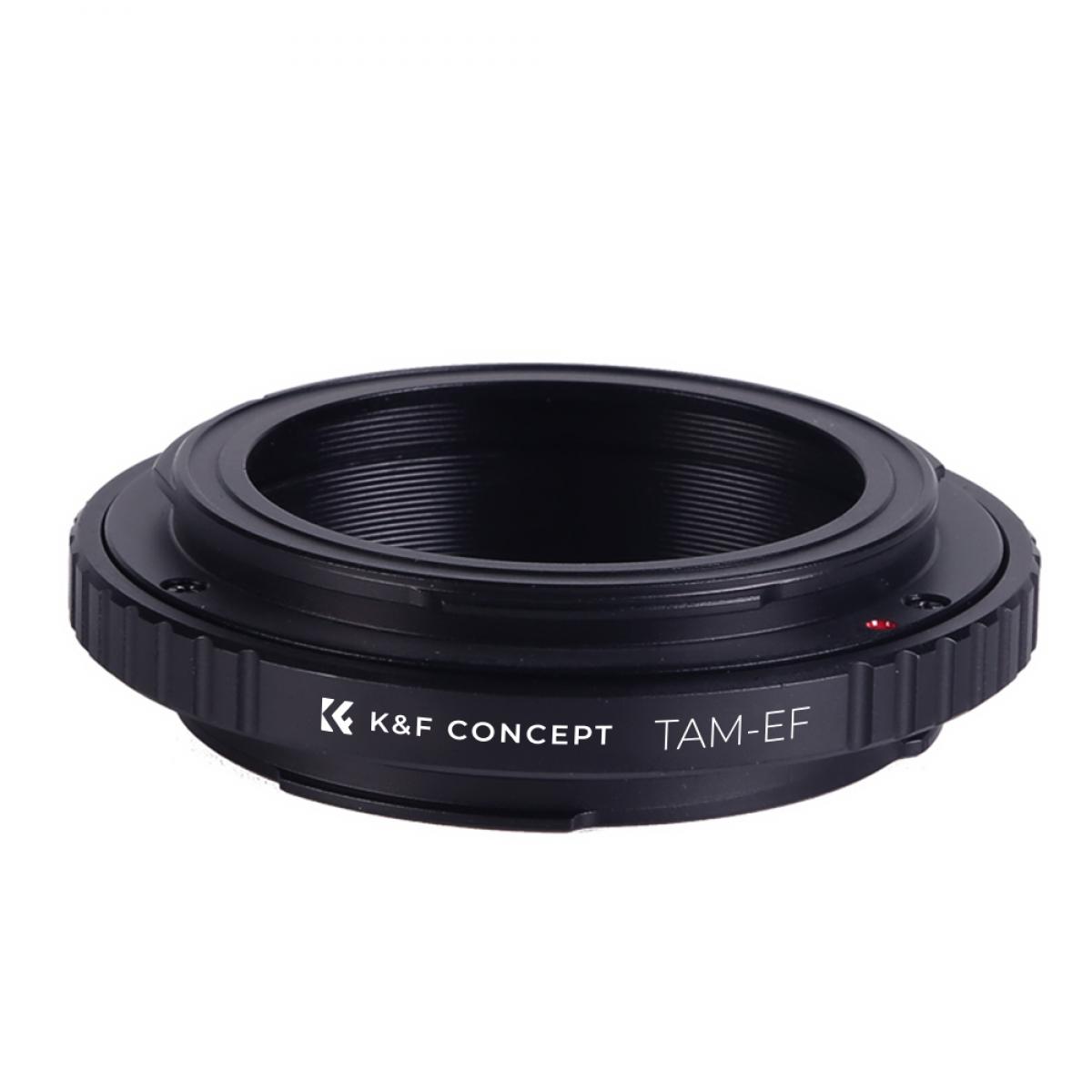 K&F Concept design and produce full range of lens adapters to fit lenses of Canon, Nikon, Pentax, Olympus, Leica, Contax Yashica, Minolta, Tamron, T2, C mount, Exakta, M39, M42, Pentacon etc used on Camera bodies of Canon, Nikon, Sony, Fujifilm, Pentax, Micro 4 3, Leica, M42, Cinema C mount etc.

All Reviews
Image

All Star

5 Star

4 Star

3 Star

2 Star

1 Star
Great. I have an old Tamron 500mm mirror lens ...
Great.I have an old Tamron 500mm mirror lens that I bought in 1985. I had long thought it was now useless. But no! This adapter actually works so I can use it on my Canon EOS 400D camera. I just set the mode to aperture priority and reduce the exposure by one stop and then use as before. (I set the exposure to one stop under because the lens always seemed to work at a 5.6 aperture setting instead of the 8.0 it was meant to be).So now I have my old lens.
23/07/2018
Very pleased with the adaptall
Very pleased with the adaptall. I never thought I ould be able ti use my old Tamron lens with my new Canon - excellent, thank you
16/09/2016
Perfect Fit With the Lens NOT the Camera
Perfect! Fits my Tamron 17mm wide angle so I can use it on my upcoming vacation to the Redwood Natl Forest in 3 weeks. It's been almost 20 yrs and I'm getting excited about it now that I know I'll have a GOOD camera and lens to use.UPDATE 07/27/16: I jumped the gun on this one. I ASSumed that because it fit my Tamron 17mm lens that it would fit my Canon EOS Rebel T1i. That's not the case. Yes, this adapter fit my lens perfectly but it did NOT fit my camera so I didn't get to use my lens on vacation. I even took it to a camera shop to see if I was somehow doing something wrong when trying to attach it. Nope, it simply did not fit. I'll be returning it.
25/05/2016
Excellent product. Very good value
Excellent product. Very good value. A great way to bring new life to an old lens. I am impressed with the quality of the item and the service I received.
07/01/2016
A good product.
Mount adapter does as it say's, now able to use my other lens's on my Cannon Camera. A good product.
08/10/2015
One more lens back in use.
I had a Tamron lens I used to use in the studio for years and to be honest it is a great lens. I bought this to see if I could it up and running again and as it was a Nikon mount I needed this. It fitted well, just as well as the Tamron mount it replaced both on the lens and on the camera (Canon) and is well made.The lens is manual not auto focus which was one of the reasons I stopped using it outdoors however; in the studio it's great and once more back in use.
02/07/2015
These images belong to KENTFAITH end users.
There are no faqs for this product.
Adapter
Camera
EOS
Lens
TAMRON
Ring Material