52mm Filter Kit MCUV + CPL Circular Polarizer Filter & MCUV Protection Filter HD Ultra-thin with 18 Multi Layer Coatings Nano K Series
Buy 99$-15$, 199$-30$, 299$-50$, 599$-120$(Black Friday Price)
Free shipping worldwide
Buy now in the K&F Concept filter kit ► 30 Day No Reason Return ► MCUV + CPL 18 Multi Layer ► Fast Shipping From US Free ► Nano K Series

SKU.1857

SKU:

SKU.1857

19.99

https://www.kentfaith.com/SKU.1857_52mm-filter-kit-mcuv-cpl-circular-polarizer-filter-mcuv-protection-filter-hd-ultra-thin-with-18-multi-layer-coatings-nano-k-series
Buy 99$-15$, 199$-30$, 299$-50$, 599$-120$(Black Friday Price)
Description
* 【Import Optical Glass】Made by import high definition Japanese premium optical glass double-side 18 multi-layer coatings.
* 【Ultra Slim & CNC Non-Slip Frame】Made by aviation aluminum ultra slime frame effectively avoided vigenetting & dark corner on wide-angle lenses, CNC-non-slip design helps easily to install and remove the filter.
* 【MCUV Filter Function】UV protection filter has two functions , one to weaken blue tone in images causing by UV rays , the 94% transmission ensures the clearity and sharpness of photos. Another is for lens protection from dusty and scratches.
* 【Circular Polarizer Function】Circular Polarizer (CPL) Filter helps reduces glare from metallic surface increase color saturation & contrast.This effect is often used to enhance the contrast and saturation in blue skies and white clouds.
* 【Kit Includes】1* Circular polarizer filter + 1* MC UV protection filter. Note: this uv cpl filter only fit for 52mm camera lens, please verify your lens size before ordered.
Shipping
Free shipping worldwide
Sale
Buy 99$-15$, 199$-30$, 299$-50$, 599$-120$(Black Friday Price)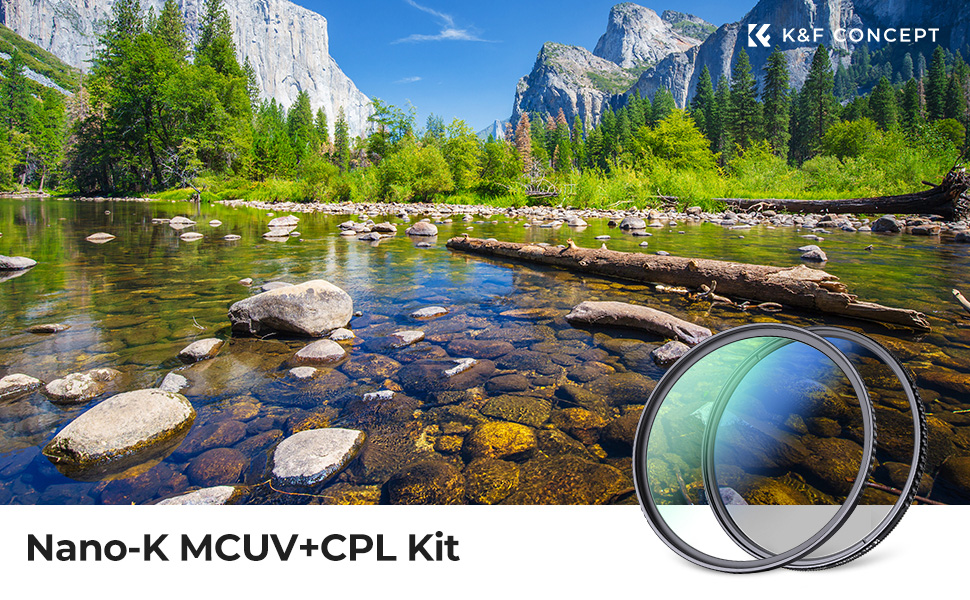 K&F Concept UV Protection & Circular Polarizer Filter Kit (2Pcs) with 18 Multi-Layer Coatings for Camera Lens
● UV Filter with 94% transmittance , protecting lens and ensures the images quality.
● CPL Filter enhancement of color and contrast, eliminated the reflection from non-metallic such as water, glass.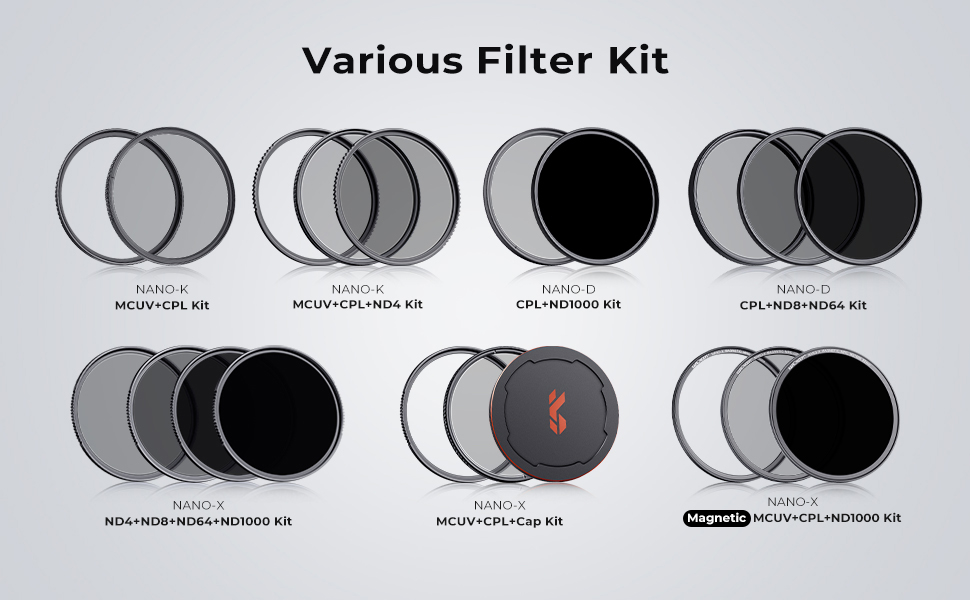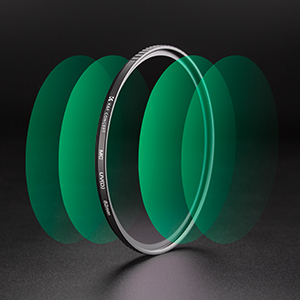 18 Multi-Layer Coatings
• Both filter glass sides with nanometer coatings helps to repel water, dust & grease, while also preventing ghosting.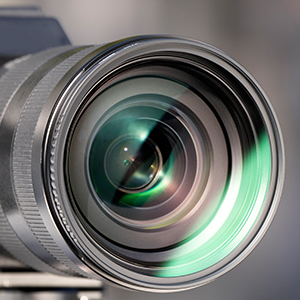 Ultra Slim & High Transmittance
• Ultra slim filter frames to help avoid vignetting on wide angle lenses are also designed to hold a lens cap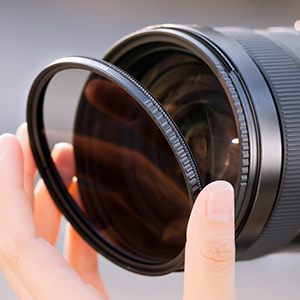 CNC-Non Slip Design
• The frame made by aviation aluminum with CNC-Non slip pattern to increase friction, helps install and remove the filter esaily.


All Reviews
Image

All Star

5 Star

4 Star

3 Star

2 Star

1 Star
It Works as Designed
It's a nice filter, just like the other models I have from them. I needed another polarizer for my Sony E-Mount 55-210mm lens and seeing that K&F Concepts released another filter set I decided to give them a try. I was curious to see if I can tell a difference between some of their other polarizers. After some testing, I really can't tell a difference.

I took some shots of my neighbor's old Chevy pickup sitting at just the edge of my lens capabilities with the sun glaring down on the truck at the wrong angle. The filter did a good job and with some minor tweaking in the post edit, I was able to have a decent image.

I haven't had a chance to go out and do some shooting with this lens filter set but so far the at-home test has me impressed. The only issue I have is the lens filter ring is too thin. I can't get a grip on it to remove the filter. All I can grab is the circular part. I have to buy another lens filter wrench to remove it. But this seems to be a trend with this brand.

It gets 5 stars because it works and with the lens wrench I will have no issues removing the filter when I need to.
18/05/2023
Both Filters Performed Well
The only test I have available to me to evaluate a polarizer is to use the polarized light from a current generation LCD monitor along with some non-polarized light to see what the filter eliminates.

The setup behind the two images that are part of this review is simple. I put a DSLR on a tripod in front of a set that included mostly polarized light from a monitor as well as a bit of non-polarized light from an accent light set to the side. I kept the ISO, aperture and shutter speed constant.

In one image, I had the K&F circular polarizer set to the minimum and the other snap is set to the maximum. I also included a histogram from both images to the right of where the computer monitor is in both images. The filter did a good job of filtering out the majority of the light from the monitor indicating it does a filtering polarized light.

While my test setup isn't a laboratory and I expect a real lab such as DxO would smile at my test, it's valid in the sense that I've had both good and bad results using it. I also used this setup to test the UV filter included in this kit and could see no change. I didn't post images because if there are any small differences they wouldn't be visible in a JPEG posted to the Web.

I rate both these filters highly. I could detect no color cast from either of them.
17/05/2023
Makes a difference in my photography
Please see attached images!

As you can see in the images, the filters knock glare and unwanted lighting. I honestly didnt think these would work as well as they are advertised but boy was I wrong! If youre a new photographer, this is a must have! I got the 49mm as I usually shoot with a 50mm. My camera is the Canon80D. Its easy to attach and unattach. Comes with a plastic container to store the filter which is great.

I totally plan on getting the other sized filters for my other lens. Totally recommended!
16/05/2023
Good Filter, Lovely Results
I have only taken a few test snaps outside, but so far I really like this lens filter. When I took photos of my backyard, the images where I used the lens were sharper and more true to color.

The lens also seems well made. It has a metal body, and comes in a thick plastic case for protection.

I'm very happy with it.
15/05/2023
Nice quality
I usually get a hoya or some other inexpensive UV filter to protect my lenses. I saw this come up as a Vine item and thought I would give it a shot. Qualitywise I'd say they feel more substantial than some of my older hoya filters with regard to the sturdiness of the aluminum ring. It has a good quality knurling and is a flat black anodization or paint. It gives good traction for your fingers to screw the filter on or off or to spin the circular polarizer.

The UV filter is very clear with no visible defects and, as far as I can tell does not affect my camera's image quality or exposure values. This is exactly what I look for in a UV filter. Just something to protect my lens.

The polarizer is similarly well made. It turns smoothly and does exactly what a polarizer should to reduce glare.

For the price I'm impressed and will be ordering from K&F again.
14/05/2023
K&F Make Great Lens Filters
This is my fourth, Vine and purchase of K&F filters after my first Vine offer I have found they are a quality filter. I got this one for the Tamron 70-300 I got on Amazon a month ago, I did not notice that this came with a UV also and had already got one. In my working days I used to get only B+W but in retirement I have to budget more carefully. I have found these K&F virtually indistinguishable from them and these are my go to filters now.
13/05/2023
Decent filter
Used this with my Sony and so far it's been great. Fits well but now so tight you're unable to get it off again.
11/05/2023
I Appreciate The Security
This filter has a real sense of security to it. I really love the quality of the material, the box it was delivered in and the plastic case to protect the filter itself.

The image quality, in my opinion, improves with this filter on (in good lighting).

I really enjoyed taking pictures as they were given a little more of a depthy feel to me.

So far, so good, I'm enjoying this and really appreciate the screw on mechanism. I tried the magnetic version, but over time, I felt like my lens was more vulnerable. So this one is great.
10/05/2023
solid high quality kit
These filters work great on a lens for my Sony mirrorless. Quality construction and it's nice having both the UV and CPL in one set. It would be nice to have a case for them but they are a solid value that do the job well.
09/05/2023
94% transmission
The 94% transmission ensures sharp photos.
The filter is well packaged.
At $35, it's affordable.
You can get fancier filters, but for the price, it's a good deal.
08/05/2023
There are no faqs for this product.