52mm MCUV+CPL+ND1000+Adapter Ring Magnetic 4 in 1 Lens Filter Kit Waterproof Scratch-Resistant Anti-Reflection with Filter Pouch
Buy 99$-15$, 199$-30$, 299$-50$, 599$-120$(autumn sale Price)
Free shipping worldwide
Free Shipping. 30 Day No Reason Return. K&F magnetic filters feature optical glass, high definition, waterproof, scratch-resistant, sturdy structure.

SKU.1620

SKU:

SKU.1620

71.99

https://www.kentfaith.com/SKU.1620_kf-52mm-magnetic-filter-mcuv-cpl-nd1000-waterproof-scratch-resistant-anti-reflection-green-film-with-magnetic-attachment-ring-and-case-bag
Buy 99$-15$, 199$-30$, 299$-50$, 599$-120$(autumn sale Price)
Description
* 【Kit Includes】This filter kit includes MCUV+CPL+Neutral Denstiy ND1000+ Magnetic Adapter Ring + Filter Pouch.
* 【1 Second Swap & Install】 This magnetic lens filter kit could finish installed in less than one second compared with conventional thread filter. Avoided frozen hands in cold weather and never miss any wonderful moment. Combination Way 1:Magnetic Adapter Ring + CPL+ ND1000. Combination Way 2; MCUV+CPL+ND1000.
* 【28 Multi-Layer Coatings】 All filters are made of import AGC High Definition Premium Optical glass, double-side multicoated, no chromatic aberration (color shift) hydrophobic ,scratch resistant , oil proof. Provides you a perfect photography experience, protecting your lens from all round.
* 【Ultra Slim Frame】1.9mm-3.5mm ultra slim frame ensures no vignetting and dark corner on 16mm wide-angle focal length. CNC non-slip system frame , easy for install and remove.
* 【Filters Function】Circular Polarizer (CPL) filter helps reduces glare from non-metallic surface enhance color saturation & contrast. ND1000 filter. ND1000 (10 f-stops) filter helps shoot stunning mesmerizing long exposure. MCUV protection filter with 99.6% transmittance, effectively reduces the reflection came from both the ground and filter itself, ensuring the true color of photos and protect lenses.
Shipping
Free shipping worldwide
Sale
Buy 99$-15$, 199$-30$, 299$-50$, 599$-120$(autumn sale Price)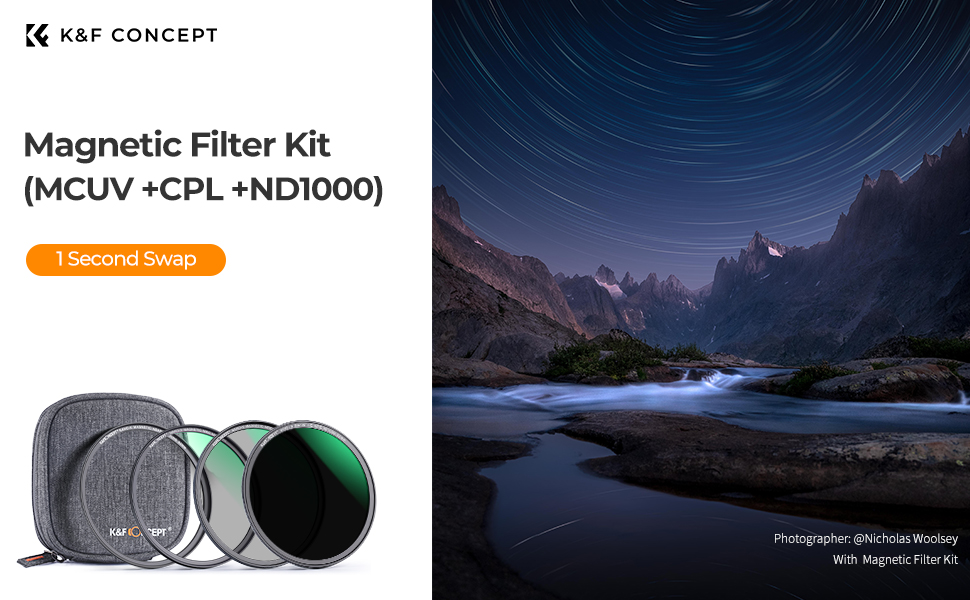 K&F Concept 4-Pack Magnetic ND/CPL/UV / ND1000 Filter Adapter Ring Kit with 28 Multi-Layer Coatings for Camera Lens
How does it help?
---
Now switch your filters in the seconds with K&F Concept Magnetic Quick-Swap Kit.
---
As a photographer, you know all about the waiting game: those times when utmost patience is required to capture that once-in-a-lifetime image. Every second is important to you, meanwhile, your heart is racing because you know you have just milliseconds to win your race against time or tide.
---
K&F Concept has announced a magnetic camera filter kit system to reduce the time it takes to swap out lens filters literally in seconds, a 1second swap, never missing any wonderful moment.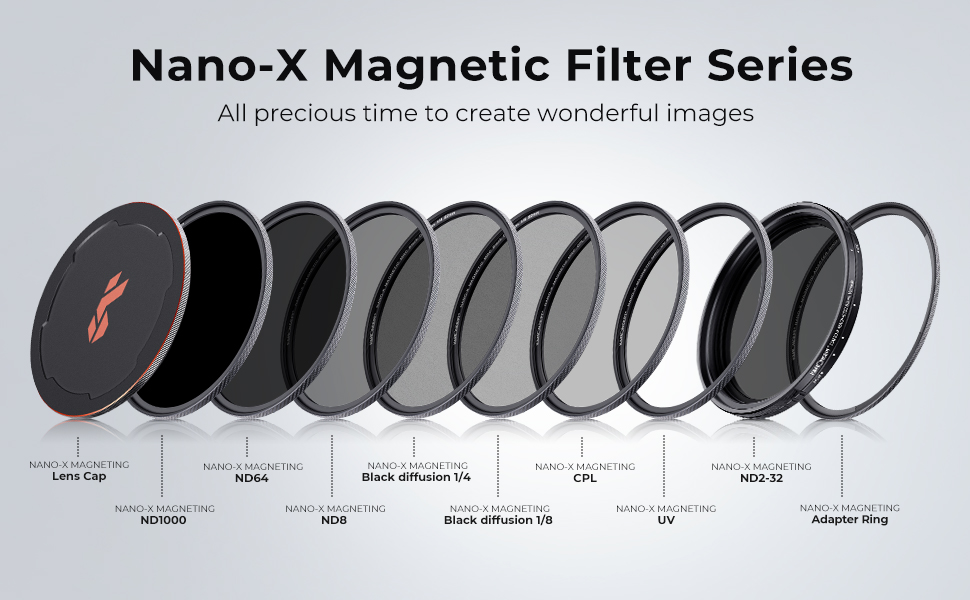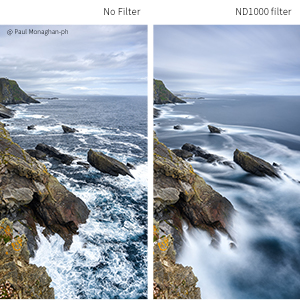 ND1000 Filter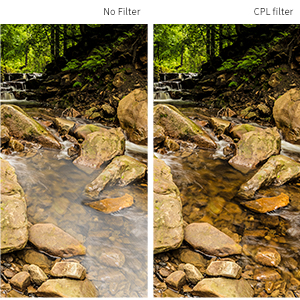 CPL Filter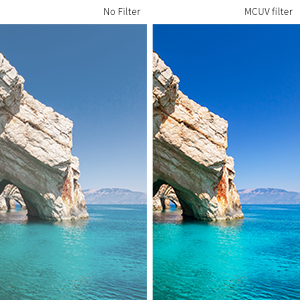 UV Filter

| | | | | | |
| --- | --- | --- | --- | --- | --- |
| | | | | | |
| | | | | | |
| | | | | | |
| Rating | 104 reviews. | 103 reviews. | 59 reviews. | 10 reviews. | 0 reviews. |
| Price | $71.99 | $82.99 | $43.99 | $43.99 | $30.99 |
| Model | SKU.1620 | SKU.1629 | SKU.1659 | SKU1546 | SKU1533 |
| Reflectivity | 0.2% | 0.2% | 0.2% | 0.4% | 0.4% |
| Series | Nano-X series | Nano-X series | Nano-X series | Nano-D series | Nano-D series |
| Recommended Scenes | All Scenes | Video Shooting/Landscape Photography | All Scenes | Video Shooting/Landscape Photography | Landscape Photography |
| Function | 1 Second Switch/Protect Lens/Enhance Color & C | Light Reduction Effect | Protect Lens/Remove Glare/Enhance Color & Cont | Improve color contrast/Light reduction effect | Improve color contrast/Light reduction effect |
| Filter Material | Japanese AGC Glass | Japanese AGC Glass | Japanese AGC Glass | Japanese AGC Glass | Japanese AGC Glass |
| Multi-Coating | 28 layers | 28 layers | 28 layers | 24 layers | 24 layers |
| Waterproof | √ | √ | √ | √ | √ |
| Scratch-resistant | √ | √ | √ | / | / |
| HD | √ | √ | √ | √ | √ |
All Reviews
Image

All Star

5 Star

4 Star

3 Star

2 Star

1 Star
Super easy to use and very good quality!
Happy with my 55mm Magnetic Filter Kit. It consists of 4 components, an adapter, a UV filter, a polarizing filter and an ND1000 filter. Both the polarizer and UV are threaded so they can be threaded onto the front of the lens, but they also have a magnetic part and the rest of the filters can be magnetically placed on top. Combinations for using CPL and ND1000 can be: -Adapter+CPL, Adapter+ND1000 or Adapter + CPL + ND1000 -UV filter +CPL, UV filter + ND1000, UV+CPL+ND1000 filter They are packed in a padded cover and supplied with reverse zip to prevent some water seeping in when it rains. It can be clipped on belt or other place for convenient to use or carry. I have different types of filters, threads, squares and these. Undoubtedly, magnets are my favorite filters, I am very happy with them because they are very convenient to use, especially for the ease of use. It is very easy to install and remove any of the filters. You leave the UV or the adapter and it's instant to place or remove one of the others. I always have the UV which is also screwed on the outside to be able to put the lid up, the thread is thin but the lid is fixed and will not fall off. This way I always have the camera ready to insert one of the other filters quickly and easily. As for image quality, I have few complaints, I didn't appreciate the loss of sharpness or any dominant color. I was able to use both UV+CPL+ND1000 up to 12mm on my APSC camera with no vignetting. The filter I use the most is the ND1000 and it is very easy to use. Set the parameters you want for the photo and focus, change the camera to manual focus so the focus is locked, and place the ND1000. Now you see everything dark and you have to change the weather. What weather am I using? Very simple, take the time you have and multiply it by 1000. A 1/125 photo with no filter should take around 8 seconds to get a similar exposure. If you are looking for good quality filters that will not affect your image and are very convenient to carry and use, I would definitely buy magnetic ones. Carrying squares is a hustle at times and threading them is a lot more awkward, apart from the risk of them falling out, I'm a bit handcuffed and it's happened to me several times threaded. No problem with these at the moment and very happy. I leave you a video and some photos that I hope will help you!
22/07/2023
Very practical, but the MCUV filter fits loosely.
really like the concept of this filter set. I'm not the most coordinated person and switching filters on the spot requires some coordination, so I just used a single filter - and it shows up in my photos. I really like that this set really requires very little coordination. I was able to quickly and easily change filters when the lighting changed. The set comes in a nice padded fabric case with individual pockets and a Velcro strap for attaching to a belt. The set contains three magnetic filters and an adapter ring. The lightest filter is a UV filter that looks completely clear. Like the adapter ring, this filter is threaded. It is the only filter that is threaded and is also the only filter that appears a bit loose when attaching the adapter. The other filters fit much better but fit the UV filter just as well, so I decided to skip the adapter ring and just thread the UV filter onto my lens and attach the other filters to it. It obviously means an extra layer of glass when set up this way. Anyway, I like this set and would recommend it.
21/07/2023
K&F Innovate again, almost perfect...
own some K&F Concept Products. They offer quality products without the high price that we are used to in the world of photography. Let's talk about the filters individually first. All 3 filters are of the highest quality, at least at this price point/level, as we have come to expect from K&F Concept products: - The CPL filter has no color shift and works as expected. -Same for the ND1000, although I don't often use 10-stop filters during my testing (my most used filter is a VND Nano from K&F Concept) it worked well, no cross present even when step-up -Rings were used. -The UV filter has no color shift and the main purpose of the UV filter nowadays is to protect the lens surface BUT where this kit has VERY MINOR problem: The magnetic ring holder. The magnetic ring holder works great with the ND and the CPL, just not so well with the UV filter, but it is by no means bad or I would call it unsafe, at least not on the 82mm filter size version, your mileage may vary Size of the kit will vary as the magnetic finish may be different on your version, only the grip doesn't feel as tight as the other two filters and there is a SMALL bit of play but not enough to justify a star over it lost, I mean if you shake the camera with full force you might drop them, but with regular use I don't see them just falling off the ring holder. As a sum of all parts I would say this was almost perfect. This kit complements my VND ND2-400 and includes everything I need to cover all my filters along my step up rings. The UV filter thing doesn't make it lose a star but maybe half so I'd say 4.5 but since there's no option for that if I had to choose between 4 or 5 stars I'll go with 5.
20/07/2023
Practical filter set with some color cast and vignetting
really like the convenience of this magnetic filter system. All you have to do is thread onto the base ring and magnets do the rest. Makes it less likely to damage your lens' threads if you don't have to put on and remove a filter every time you need to use it. I use this with a full frame 24-105mm lens and the base ring works with the lens cap and hood, although you'll probably have to remove the hood to snap the filter or your fingers will get in the way. Each of the filters themselves are slightly heavier than the bolt on K&F versions, probably because they have to make the filter ring out of a magnetic steel instead of aluminium. Whatever the reason, they feel a lot more premium than the regular K&F version. In terms of performance, it's a bit of a mixed bag. I don't have tremendous experience with CPL and ND filters (this is my first set) so I don't know what would be considered good performance in a given price range. Let's start with the ND: it seems close if not a full 10 stops, which is great; the previous K&F screw 10 stop ND which I returned with only about 8 stops in practice. The ND has a noticeable color cast (see: in-camera photos of the sea). The ND image that brought the raw files into Lightroom had 26 more dots of magenta tint and was 1000K warmer than the unfiltered image. This cast was relatively easy to correct, although the colors weren't exactly the same. Less correctable was the 24mm vignette, which needs to be cropped out. With my lens at least, a quick crop test indicated I lose about 1mm of focal length to the vignette. Note that because the filter is magnetic, there is a small amount of float between the filter and the lens, so the vignette is not always symmetrical or consistent from use to next. In aggregate, the CPL filter (photos looking out the window) has a similar vignette to the ND filter at 24mm, but seems to reduce some reflections in my windows. Not much for me to point out ours here, it seems to do the job. The set comes with a UV filter, but I don't plan on using it unless I'm in a rainy/dusty environment where my lens needs a bit more protection, so I haven't tested it yet. For both the ND and CPL filters, I didn't notice any noticeable decrease in sharpness caused by using the filters. However, due to the burst of color with the ND filter, I recommend either shooting in RAW or setting your white balance before putting on the filter. For the price ($110), I think the performance of these filters is acceptable. I'm a little disappointed with the vignette, but I've heard of much more expensive filters that have similar issues, so I don't want to be too harsh on this set. All in all, for someone like me who does this for fun, I think it's a great system to learn the basics until I can justify upgrading to something premium. If you're a pro and making money from your photos, then maybe look into something more upscale like K&F Concept, or invest the time to create a preset to fix the color cast.
19/07/2023
Excellent, practical and light filters
As a landscape photographer, I found this filter system very interesting. Unlike screw filters, these filters are applied and removed in a fraction of a second, while unlike panel filters, they are much less bulky, lighter and of course much quicker to install. PACKAGING AND ATTENTION TO DETAIL The filters are supplied in a comfortable and really well behaved four compartment pencil case. The case on the back has a tear-off buckle that allows us to attach it to our tripod or pants, and also a metal ring so that it can be attached to our backpack, to the tripod column or wherever we prefer. Finally, the zipper of the pencil case is rainproof or water leakage. The filters are contained and protected in special bags to avoid possible damage. CONSTRUCTION These magnetic filters from K&F Concept's Nano series are made of optical glass, which is perfectly resistant to water, oil and dust. The outer frame is made of lightly knurled aluminum to allow for an excellent grip. They are extremely thin and even if all three filters are mounted at the same time (UV, CPL and ND1000), the thickness is extremely small. UV FILTER In the photos I took with the UV filter, there is no color shift, no loss of sharpness and detail, and no dominance. POLARIZING FILTER This polarizing filter provides a pleasing overall contrast to the image, increasing the contrast between individual colors and saturating them without exaggeration. In addition, it offers a very light, warm dominant that it doesn't mind in person, but can easily be corrected in post-production. FILTER ND1000 The first thing that strikes you when using this ND filter is that it produces a slight - but present - hot dominant. Personally I think it's not a problem as it can be removed with one click in post production. After all, the overall sharpness as well as the details of the image are not changed. CPL+ND1000 FILTER I think the CPL+ND1000 coupled is very interesting. In fact, the effect of polarization reduces the hot dominant of the ND1000 filter and also provides a pleasant saturation and a soft overall contrast between the colors of the final image. In terms of sharpness and detail, there is no significant deterioration. On the other hand, there is a slight vignetting. PRACTICALITY The K&F Concept Nano Series Magnetic Filter Kit is extremely practical. The pencil case that contains the filters has a compact size that allows us to carry it in our backpack while sacrificing very little space. The weight is extremely light, which is very useful for those who go on long hikes, where the weight of the equipment can be felt after several hours. Installing and removing filters is nothing short of lightning. You can easily mount all three filters in seconds and remove them in as many seconds as possible. The hold of the magnets is really good and therefore there is no fear of finding yourself with filters that fall during the recording or transport phase. WHO TO RECOMMEND IN CONCLUSION, I would strongly recommend this filter set, excellent value for money: - those who are looking for a first filter set to experience creativity; - those looking for an excellent ratio between quality, size and weight; - those looking for maximum practicality in recording and composition. PS The filter comparison photos have not been edited and are therefore the original file, exported directly from RAW to JPG format.
17/07/2023
I love the magnet system, it's very comfortable.
love using filters, the polarizing filter in forests or on the coast I find it essential even when there is harsh light when low clouds are moving and in rivers, waterfalls and coast I love the ND filter. In situations where the polarizing filter or ND filter is not needed, I like to use ultraviolet to protect the lens. The truth is sometimes awkward to wear them, especially in adverse situations where, for example, it's cold and you're wearing gloves, there's a lot of wind, you're very close to a waterfall, and there's spray, etc. It has also happened to me once that I put the filter on the target for a while and then took it out so I found it interesting to try the K&F magnetic filters, I find it a comfortable system with a good one Price-performance ratio. The package includes a case with the 3 filters (a polarizer, a 10-step ND and UV) and a screw adapter, the case can be placed on the belt to always have the filters at hand. Using it is pretty simple, just attach the threaded adapter and place the filter on top as it's magnetic catches it instantly and from there it doesn't move. If I want to change the filter so easily it's as easy as removing and inserting you can watch the video where I record the simple process. The good thing about this system is that both the adapter and the filters are thin and you can also place two filters at the same time, e.g. B. the polarizer and ND to remove moving clouds with polarized light, eliminating unnecessary reflections. In summary, I liked that the system can change the filter so quickly when I'm traveling or in uncomfortable situations, I would appreciate it.
16/07/2023
For me, I'm a best buy. I'll explain why!
INTRO

I took these filters in place of others I already had (always K&F concept purchased here on Amazon) to have something practical, convenient and light to carry with me that adapted to my new philosophy for outdoor and family needs (practicality and lightness). What I discovered was a wonderful surprise. These filters and the case with which they arrive, are not only practical but, they are also of good workmanship, have a good optical rendering and do not have chromatic aberrations. For me they represent a real REVOLUTION and now I explain why...

[
15/07/2023
Game changer!
I've wanted to try these K&F Concept Magnetic Filters since they were announced. I'm glad I bought these. They are great, super easy to use and swap out in the field. Simply attach the magnetic ring to your lens and then it's easy to attach and swap out the filters easily. No hassle of having to screw the filters on and off, this is totally a game changer in my opinion, I own a bit of K&F gear and these are great quality as always, I have the k&f square filter kits, but that's a lot easier, the included case is really nice too, they're not cheap but you get what you pay for, I'm very happy overall
13/07/2023
K&F magnetic filters - CPL, UV, ND1000 - Excellent choice!
K&F magnetic filters - CPL, UV, ND1000 - Excellent choice !
Packaging : 6,5 / 10
Nice case that keeps the filters together and protected. With velcro and ring to attach it to a belt or backpack.
I don't particularly like the plastic box, I would have preferred something ecological like for other brands, but it's not something important in use so it weighs less on the judgment of the packaging.

Handling: 9,5/10
Excellent workmanship, the filter is metal, threaded which fits well into every lens in my possession.
Great that they are magnetic. In some conditions, screwing on a filter is very difficult and time consuming as well as the risk of it slipping out of your hands. In the case of the K&F magnetic filters, you just have to leave the holder mounted. If necessary, simply move the filter closer to the lens and it will attach itself powerfully and precisely.
This feature is the main reason to buy these filters.

Optical quality: 8/10
ND filter: Excellent sharpness: there is no loss of quality in high contrast areas. As with most ND filters, the filter has a purple/magenta cast, nothing that can't be corrected in post-production (see photos - doesn't work on PC just to show the quality of the filters). Slight vignetting, but really slight, nothing major. Score : 8/10

Polarizer / CPL Filter: Very very sharp filter, no loss of quality when editing. It tends to slightly "warm up" the images, but again nothing that can't be corrected with a touch in post-production. Excellent reduction of reflections on water and leaves affected by bright light. I don't like the effect of the sky being too intensified towards the Blue color (which also happens with all the other CPL filters I've tested). Important note in this case, it does not produce any additional flare compared to a use without filters

UV filter: I never use UV filters because I find them useless except in case of danger for the lens (salt / water splashes / resins, sand). I must say however that this one has a good performance, it does not lose sharpness or worsen the flare compared to the lens without filter.

Quality/Price: 9/10
For the general quality of the filters in question the price is LOW.
Such a kit is suitable for both demanding amateurs and professionals because the weak points of these filters are few and in any case surmountable, while the strong points (speed of use and sharpness) are more important.
09/07/2023
Easy to install filters
I am a photographer and I love adding accessories to my kit. One piece of the 'kit' that has been elusive to me is functional, easy-to-use lens filters. I have a great set of variable ND filters, but the one thing I keep struggling with is getting them lined up exactly right in order to screw them into the lens. K&F Concept, a surprising, budget-friendly accessory manufacturer has a really cool set of magnetic lens filters. The set comes with a soft-sided, waterproof carrying case, adapter ring, MCUV filter, CPL filter, and ND1000 filter. The idea behind this set is that you screw on one adapter, leave it on the lens, and then pop the filters on and off as you need them. You don't waste any time while shooting trying to get the filters lined up just right. I think this is a great filter system. The filters are well-made and high-quality.
06/07/2023
How to check your lens size
How to remove CPL filter from a lens(US)
Filter
Reflectivity
0.2%
Series
Nano-X series
Recommended Scenes
All Scenes
Function
1 Second Switch/Protect Lens/Enhance Color & C
Filter Material
Japanese AGC Glass
Multi-Coating
28 layers
Waterproof
√
Scratch-resistant
√
HD
√