52mm Magnetic Lens Filter Kit GND8+ND8+ND64+ND1000+Magnetic Adapter Ring 5 in 1 Quick Swap System Nano X Series
Terms
Coupon Terms
Terms and Conditions:
Coupons are valid for a limited time only. Kentfaith reserves the right to modify or cancel coupons at any time.
You must purchase the qualifying items added to your Cart when the coupon is in effect for the discount to apply.
If you later modify or cancel the subscription or delivery date for the qualifying item, the discount will not apply.
The coupon applies only to qualifying items displaying the coupon offer.
If you buy more than one item from the same coupon, the maximum discount amount of the coupon will be equal to either the percentage discount off or the face value of the coupon on one eligible item. The coupon may only be used on www.kentfaith.com.
The promotion is limited to one coupon per customer.
If you return any of the items purchased with a coupon, the coupon discount or value may be subtracted from the return credit.
Buy 99$-9$, 199$-25$, 299$-39$, 599$-100$
Free shipping worldwide
Buy now in the K&F Concept Magnetic Filter Kit ► 30 Day No Reason Return ► GND8+ND8+ND64+ND1000+Magnetic Adapter Ring 5 in 1 ► Fast Shipping From US Free ► Nano X Series

SKU.1922

SKU:

SKU.1922

98.99

https://www.kentfaith.com/SKU.1922_52mm-magnetic-lens-filter-kit-gnd8-nd8-nd64-nd1000-magnetic-adapter-ring-5-in-1-quick-swap-system-nano-x-series
Buy 99$-9$, 199$-25$, 299$-39$, 599$-100$
Description
* 【5-in-1 Filters Kit】Combination Way 1. Magnetic Adapter Ring + ND Filter. This filter kit includes GND8+ND8+ND64+ND1000 + Magnetic Basic Ring + Filter Pouch.
* 【Light Reduction Effect】The ND8/ND64/ND1000 provides a 3/4/10 stops light reduction effect and fits a partly cloudy day and a bright sunny day. The nd1000 filter can create the silky effect of item movement.
* 【1 Second Swap】This magnetic lens filter kit could finish swap in less than one second compared with conventional thread filters. Never miss any wonderful moment.
* 【28 Multi-Layer Coatings】All filters are made of imported AGC high-definition premium optical glass, double-side multicoated, no chromatic aberration (color shift) waterproof, scratch resistant, and dustproof. Provides you with a perfect photography experience, protecting your lens from all around.
* 【Ultra Slim Frame Avoid Vignetting】1.9mm-3.33mm ultra slim frame ensures no vignetting and dark corners on 16mm wide-angle focal length. CNC non-slip system frame, easy to install and remove.
Shipping
Free shipping worldwide
Sale
Buy 99$-9$, 199$-25$, 299$-39$, 599$-100$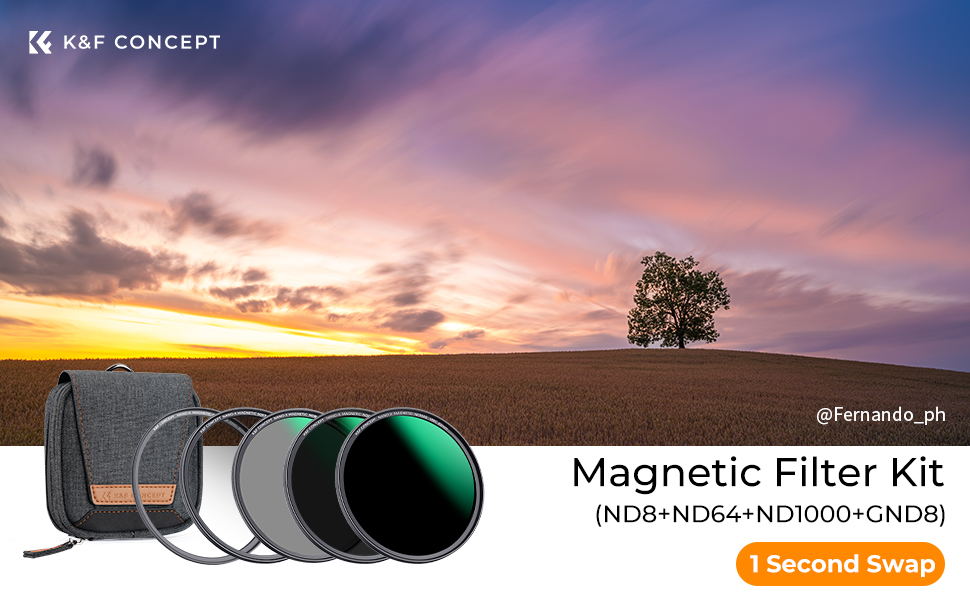 K&F Concept Magnetic ND Filter Kit with 28 Multi-Coatings for Camera Lens
• ND8 : Provides 3 stop light reduction, fit for partly cloudy day.
• ND64: Provide 6 stop light reduction, fit for bright sunny day.
• ND1000: Provides 10 stop light reduction, for creat silky movement.
• GND8: Provides 3 stop light reduction, balancing the light between the sky and ground.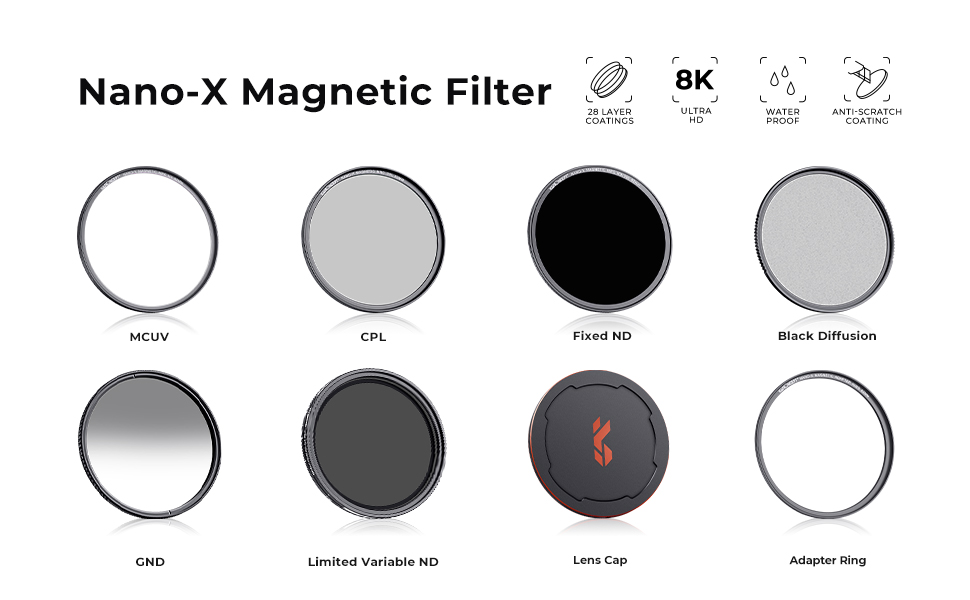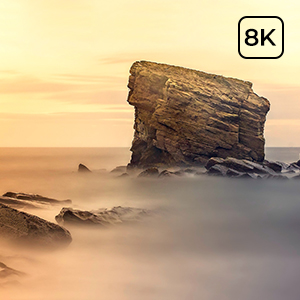 High Definition Image
All of filters made by imported AGC glass, with high transmittance, ensures the image quality, no color shift.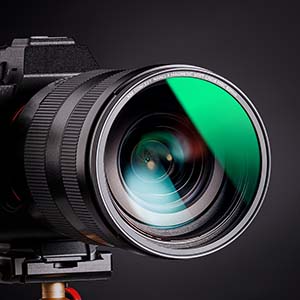 28 Multi-Layer Coated
Both glass sides with nanometer coatings, lowered the reflectivity and glaring.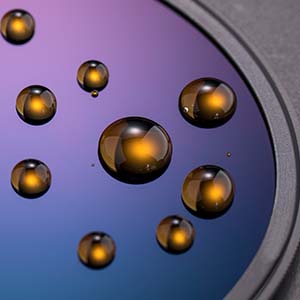 Waterproof
Waterproof coating reple the water, protecting the lens well.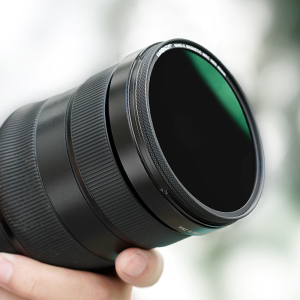 1 Second Swap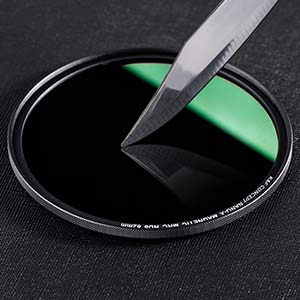 Scratch Resistant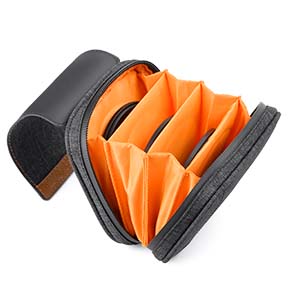 Filter Pounch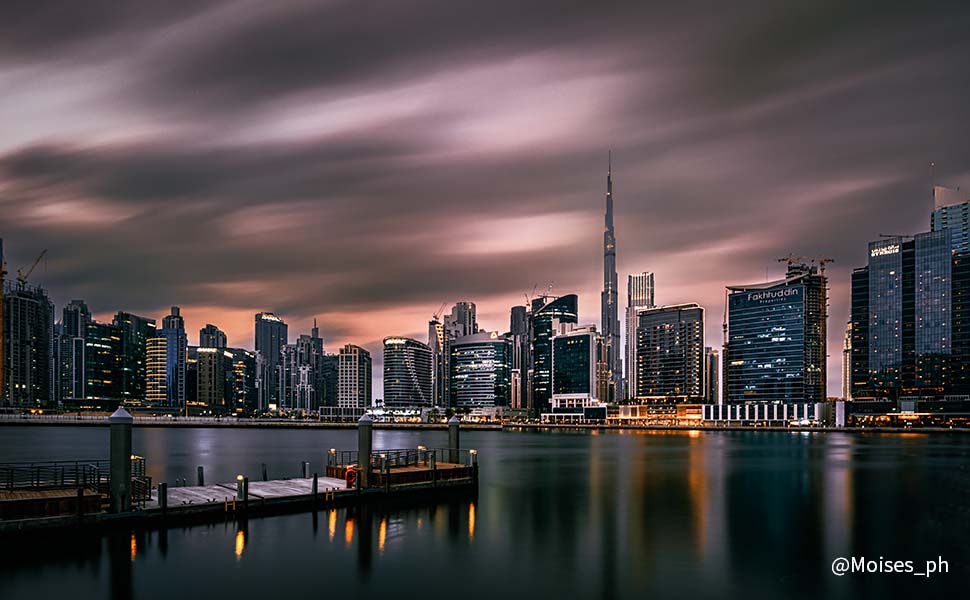 All Reviews
Image

All Star

5 Star

4 Star

3 Star

2 Star

1 Star
Such an easier way of handling different filters
This is such an elegant way to deal with using different filters. Instead of threading each on and off and hoping it doesn't get stuck when you're in a hurry, just snap them on and off with magnets.

Super useful with rotating filters like the gradient one included. I hope they have a CPL I can add to the kit.

Comes in a very nice sleeve case for all of the glass.
17/05/2023
Excellent magnetic lens filter concept! Quality Glass.
These K&F lens ND filters are great! What a concept to use magnets in this way! I really appreciate I don't have to screw and un-screw filters, saving time.

To me, the glass used is of good quality, very clean and undistorted images. The pouch is also of good quality materials, soft divided pockets on the inside, and durable outer shell.

In the video the adapter ring is already screwed on to my lens. I demonstrated how the filter just pops in place, and how it doesn't interfere with my Matt box. Easy on, easy off. Only thing I would add or change how I use these filters would be to get some soft gloves to handle the glass without dirtying them.

EXCELLENT CONCEPT, EXCELLENT VALUE!
15/05/2023
Nice filters. Took some time to figure out how to install.
This is a really nice filter set. Good variety of stops and the gradient filter is really handy. I shoot in the Southwest and with the intense sun, these are a must have. The pouch is nice and really protects the glass. My only gripe is that it me some time online reading other reviews to figure out how to get these on my lenses. The adapter ring is with one of the filters which isn't obvious at first search. Once discovered, I liked how these just snap into place.
13/05/2023
Awesome
Awesome!! They work amazingly!
08/05/2023
Great filters with a carry case
What I love about these are that they are magnetic. That is a life saver when working in cold weather photographing landscapes. It's easy to pop these on and off, but not easy to accidently knock them off. I didnt notice any color cast like with cheaper products. It cones in a great little carry pouch that stores all these filters in one convenient location.
07/05/2023
High quality lens filters at a solid value price
Lens filters are expensive. There's no getting around that and the 'marquee names' in the filter business can get *really* expensive. Fortunately, there's a number of companies that are making high quality, serviceable filters at a solid value price point. K&F is one of them--I have several of their camera products and have found them all to be well made, versatile and highly functional. This lens set--which I use on my Nikon Z-30--is no exception. Their performance might not be quite as impressive as the top of the line magnetic filters but they're perfect for every day use. You even get a nice little carrying pouch. Highly recommended!
06/05/2023
Nice set
I use my camera mainly for video, so it's usually locked down on a tripod, but these ND filters really do provide a lot of options for creativity while shooting. I love the magnetic mount so that I can quickly switch between them to find the exact level of step-down I'm looking for. I have purchased several K&F Concept products over the years and each of them never disappoints. For this set, I do wish that I could keep the ring on and still attach my lens cap, but for my specific usage, this isn't a deal-breaker as I typically only place the cap on once I'm done with my shoot.
05/05/2023
Excellent ND filter Kit
The K&F Concept Magnetic 62mm Lens ND Filters Kit (5 Pack) GND8+ND8+ND64+ND1000 + Magnetic Filter Adapter Ring Filters Set with 28 Multi-Coated for Camera Lens:

This is an outstanding ND filter kit. The filters themselves are very good ND filters with no color shift. I have been using several K&F Concept filters lately and I find them to be among some of the best I've ever used. Overall very well engineered and constructed. This kit comes with 3 levels of neutral density and 1 graduated ND. The filters attach magnetically to a screw in ring, making swapping them out quick and easy. The magnetic ring is pre attached to one of the filters when the kit arrives, and you will use that one ring for all 4 filters. I really love the addition of the gradient ND as landscapes are one of my passions and this filter is ideal for bringing drama out of the sky. The kit also comes in a very nice filter wallet with several ways to attach it to your bag, belt, tripod etc. This is such a nice touch, and it really is a nice wallet, not just a cheap holder. I highly recommend this kit if you are looking for high quality ND filters. If you love to shoot very shallow and wide open, these are a must have. Solid color rendition, well designed and well made, high end filters.
05/05/2023
Very subtle differences between the filters
This is my first time using magnetic filters. I love the concept. It's so much more convenient and stopping the whole photo shoot too, and twist the filters and twist on a new one. It's also a lot less wear and tear on your camera and you don't risk stripping it. These are great filters and they came in a nice case.
05/05/2023
Great set of filters that comes with the adapter.
This is a pretty nice set of filters that even come with their own very nice case, which I appreciate. The case has plenty of padding and seems to do a nice job of keeping everything protected.

The filters connect using a main adapter fitting that is included. Once you have that connected, the rest of the filters are easily swapped out. The selection here is good for a variety of outdoor lighting conditions. The ND1000 was the one I've been using the most, since I needed it for taking shots in very bight conditions while taking photos with water in them at a local marina.
05/05/2023
There are no faqs for this product.
Filter
Size
52mm
Series
Nano-X Series
Recommended Scenes
All Scenes
Function
1 Second Switch/Light Reduction Effect
Filter Material
Japanese AGC Glass
Multi-Coating
28 Layers
Waterproof
√
scratch-resistant
√
HD
√