3 in 1 86mm Magnetic Filter MCUV+CPL+ND1000 Lens Filter with Magnetic Attachment Ring & Storage Bag
Free shipping to eligible country
Brand:

K&F Concept

Free Shipping. 30 Day No Reason Return. K&F magnetic filters feature quality materials, high definition, waterproof, scratch-resistant.

SKU.1686

SKU:

SKU.1686

139.99

https://www.kentfaith.com/SKU.1686_kf-86mm-three-piece-magnetic-filter-mcuv-cpl-nd1000-hd-waterproof-scratch-resistant-anti-reflection-green-film-with-magnetic-attachment-ring-4-piece-storage-bag
Buy $100+ Save $10, Buy $200+ Save $25
Description
• 1. Quick and easy to install and disassemble. The difference from the threaded filter is that the magnetic filter does not need to be rotated, and can be installed in one second, and there will be no problem of disassembly. The installation of the threaded filter takes at least 6 seconds;
• 2. The magnetic suction filter does not need to consider the superimposed filter behind, so it can be made very thin. When using CPL+ND1000 at the same time, the 16MM wide-angle lens will not produce vignetting;
• 3. The magnetic MCUV filter can not only act as a protective lens but also magnetically superimpose other filters; other filters can also be superimposed when MCUV is not required;
• 4. All filters are imported German glass, the lens surface has 16 layers of coating, with high-definition / waterproof / scratch-resistant / anti-reflection function; the edge of the frame is made of CNC bumps to facilitate installation and removal;
• 5. Equipped with a 4-piece waterproof zipper storage bag, multi-layer storage space, with functions such as hanging buckle/velcro/waterproof zipper; it is easy to carry when going out and can be used in multiple scenarios.
Magnetic Lens Filter Kit
Install the magnetic filter in one second!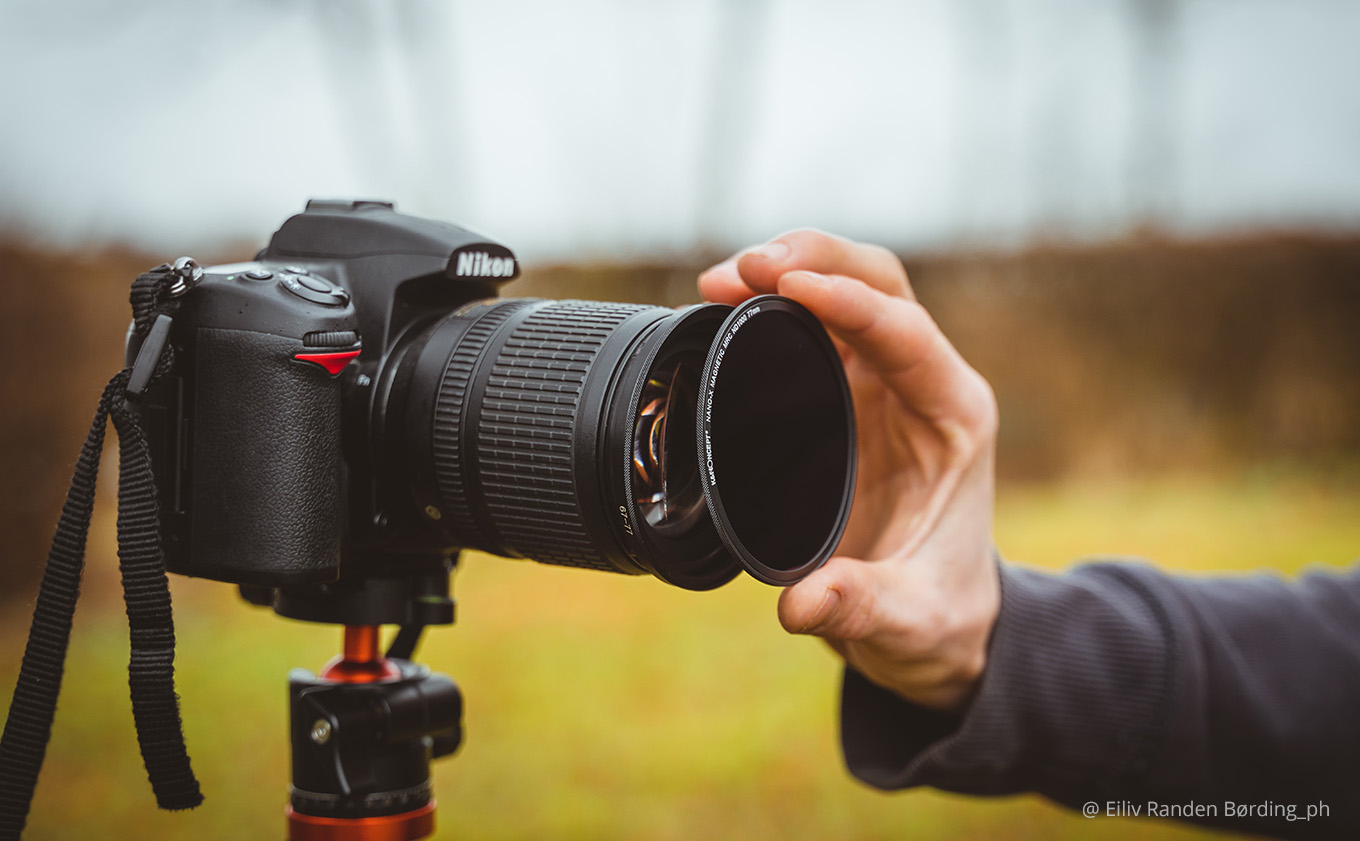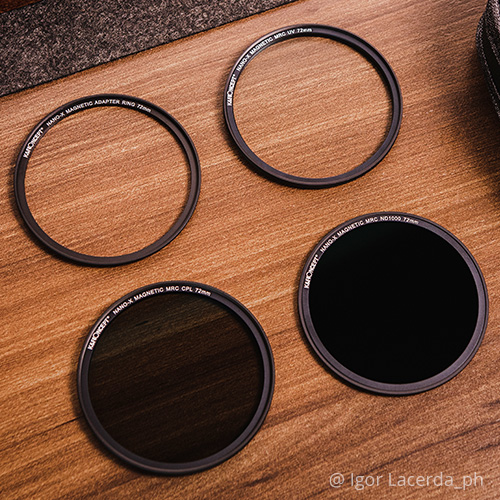 4 in 1 Filter Kit
Adapter Ring+ MCUV Filter + CPL Filter + ND1000 Filter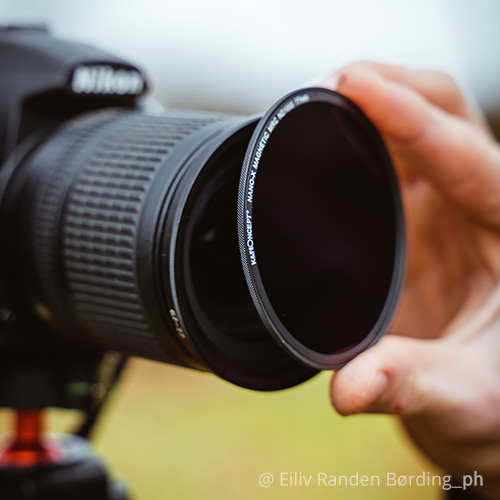 1s Installation
Quickly install and remove the filter, every second is important.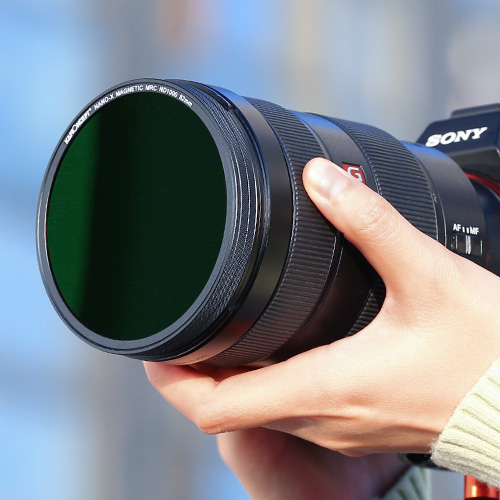 Superimposed use no vignetting
Simultaneous use of MCV+CPL+ND1000,at least 16mm wide-angle lens will not produce vignetting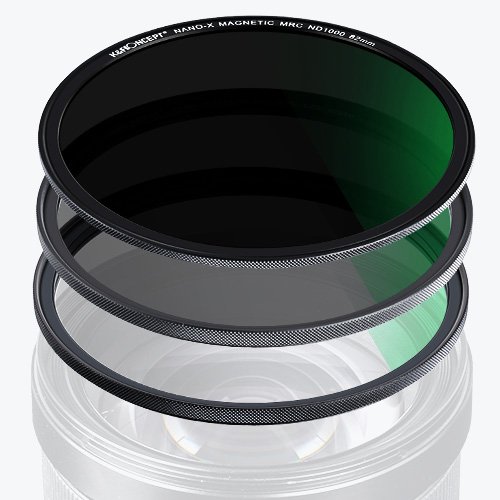 Combination method (1)
Magnetic Adapter Ring + CPL+ ND1000.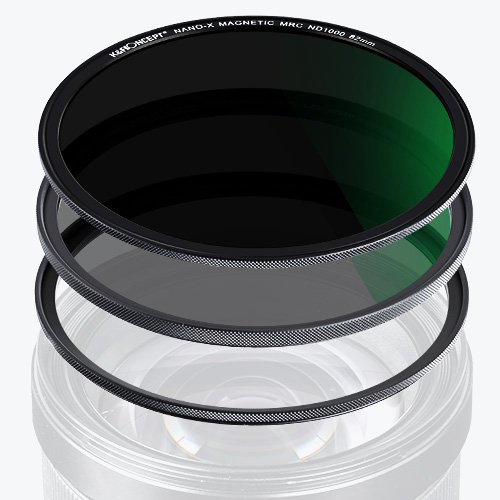 Combination method (2)
MCUV+CPL+ND1000.
Nanometer Coating
Waterproof,oil resistant,scratch resistant.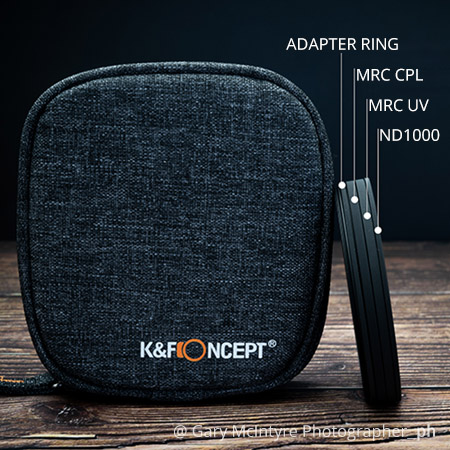 Filter Thickness
ND1000 (1.9mm), CPL (3.5mm), MCUV(3.3mm), Magnetic Adapter Ring(1.9mm).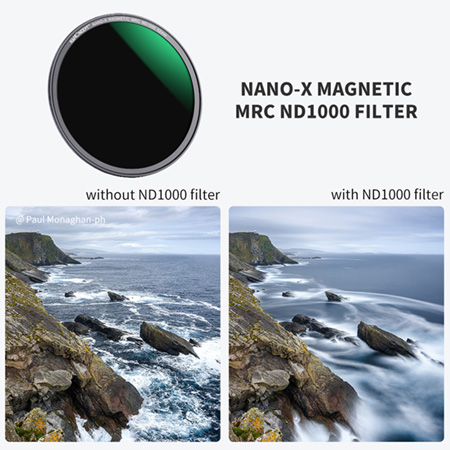 ND1000 Filter
Enables slow shutter speeds to be used to record movement in subjects such as waterfalls, providing a silky smooth affect to flowing water.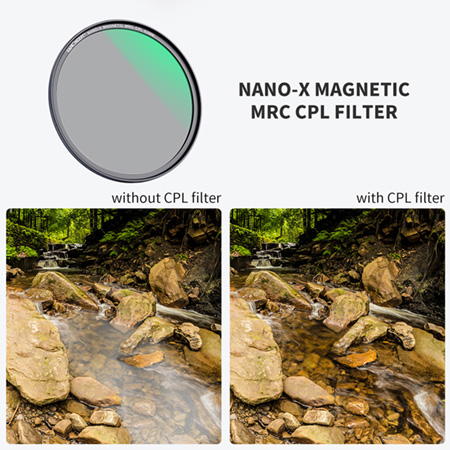 MRC CPL Filter
The CPL filter cuts the reflections caused by sunlight when taking pictures of landscapes with water.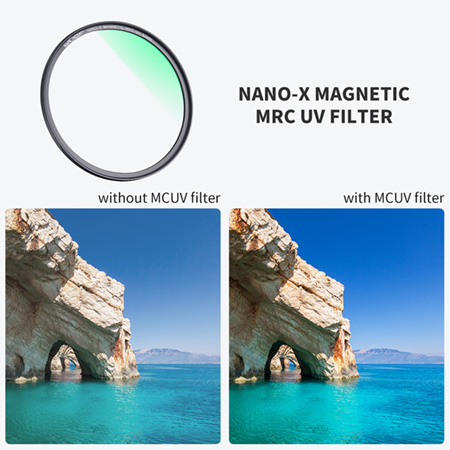 MRC UV Filter
Reduce ultraviolet rays to restore the most true colors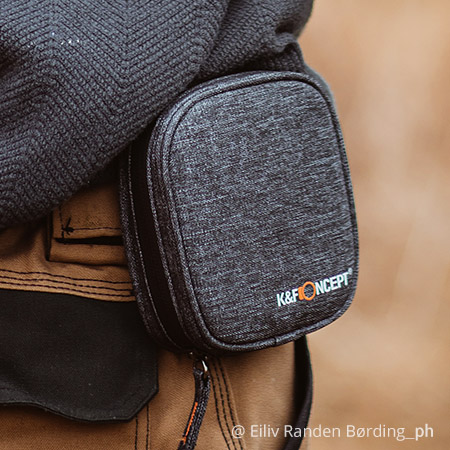 4-in-1 filter carrying case
Adsorbed on the waist, easy to carry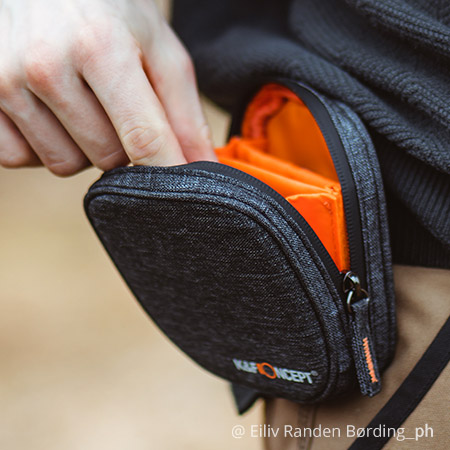 Easy to use
Quickly change the filter to take great photos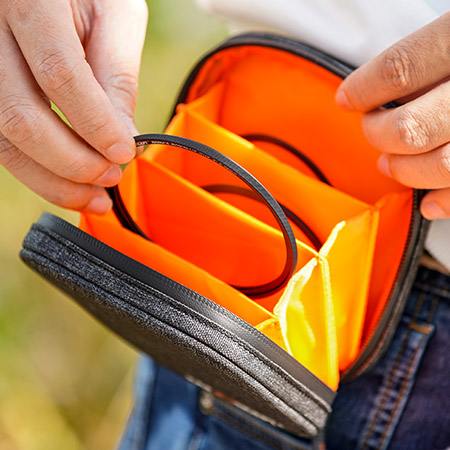 Layered partition
Each filter has its own position to avoid crushing by impact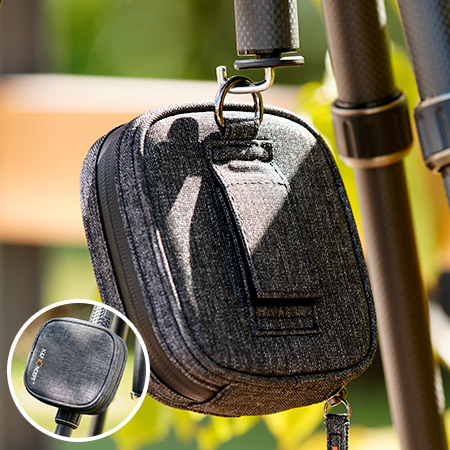 Hook and Velcro
Can be mounted on the tripod during shooting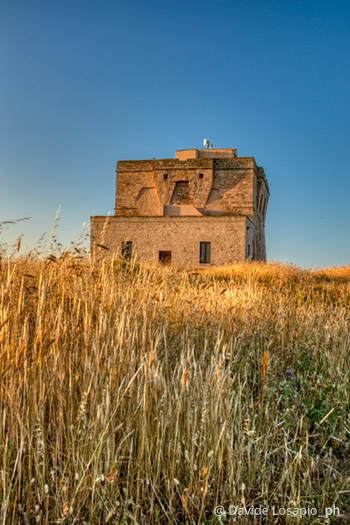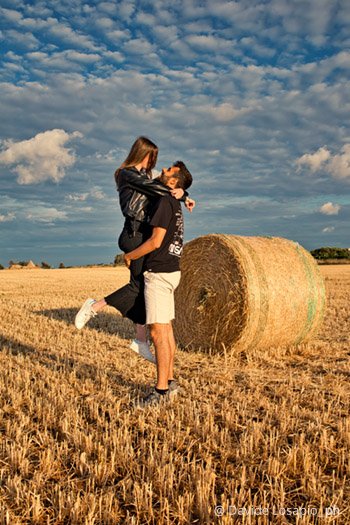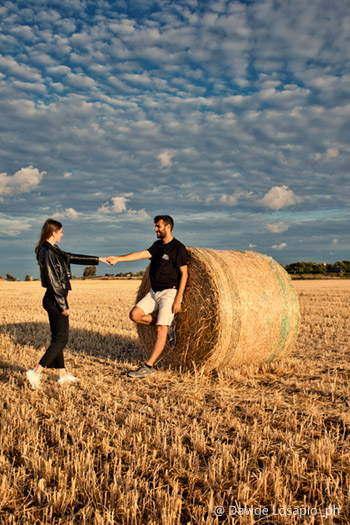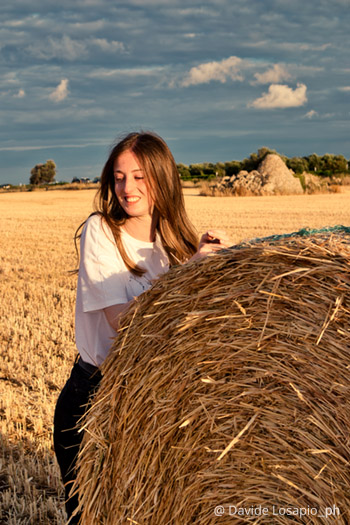 K&F Concept Magnetic Lens Filter Kit witness your happiness, photo taken by Davide Losapio
Rating

2 reviews.

0 reviews.
Price
$139.99

$137.98

$59.99

Model
SKU.1686
KF01.1364

Size

86mm

Transmittance

0.001

Multi-Coating

√

Antireflection

√

Waterproof

√

scratch-resistant

√

HD

√

Filter Material

Optical glass

Filter Thickness

3.3mm

Ring Material

Aviation aluminum alloy
So far so good.
I haven't had the chance to take many photos with it. However, the ease of use is so much better than the screw-on ones I was using before. I bought the size for my largest lens. The adapter for my smaller lens works with this so I had no need to buy another adapter. Looking forward to getting out for more photo-ops. Compared to the screw-on filters this seems expensive. But when compared to the square slide-in contraption filters, I think the value is fair.
30/12/2020
Love the magnetic function
Nice filter and really like magnetic function. I was a bit leery at first about loosing the lens cap. But after several months of use I am pleased. I have never knocked it off even when walking with camera on side sling. 10 stop filter itself is good quality. Clear long exposures with no issue.
30/03/2020
There are no faqs for this product.