K&F Concept M10131 M42 Lenses to Canon EF Lens Mount Adapter
To
United States
Expedited Free Shipping
3-5
business days
K&F M10131 M42 Lenses to Canon EF Lens Mount Adapter Allow M42 mount lenses used on Canon EOS Rebel camera body.

KF06.148

SKU:

KF06.148

16.99

https://www.kentfaith.com/KF06.148_m42-to-canon-eos-mount-adapter
Description
* Allow M42 mount lenses used on Canon EOS Rebel camera body.
* Compatible with Canon EOS Rebel camera includes: Canon 300D, 350D, 400D, 450D, 500D, 550D/T2i, 600D/T3i, 650D/T4i, 700D/T5i, 750D/T6i, 760D/T6s, 800D/T7i, 100D, 200D, 1000D, 1100D/T3, 1200D/T5, 1300D/ T6,Canon 77D, D30, D60, 10D, 20D, 20Da, 30D, 40D, 50D, 60D 60Da, 70D, 77D, 80D, 7D, 7D Mark II, 5D, 5D Mark II, 5D Mark III, 5D Mark IV, 5Ds, 5Ds R, 6D, 6D Mark II,-1D,-1Ds,-1D X,-1D C etc.
* Made of brass and aluminum. Stable, precise and durable construction. Manually operated. Infinity focus allowed.
* For heavy medium format lenses, we suggest to use with a telephoto bracket and a tripod to balance its weight when shoot.
Shipping
To
United States
Expedited Free Shipping
3-5
business days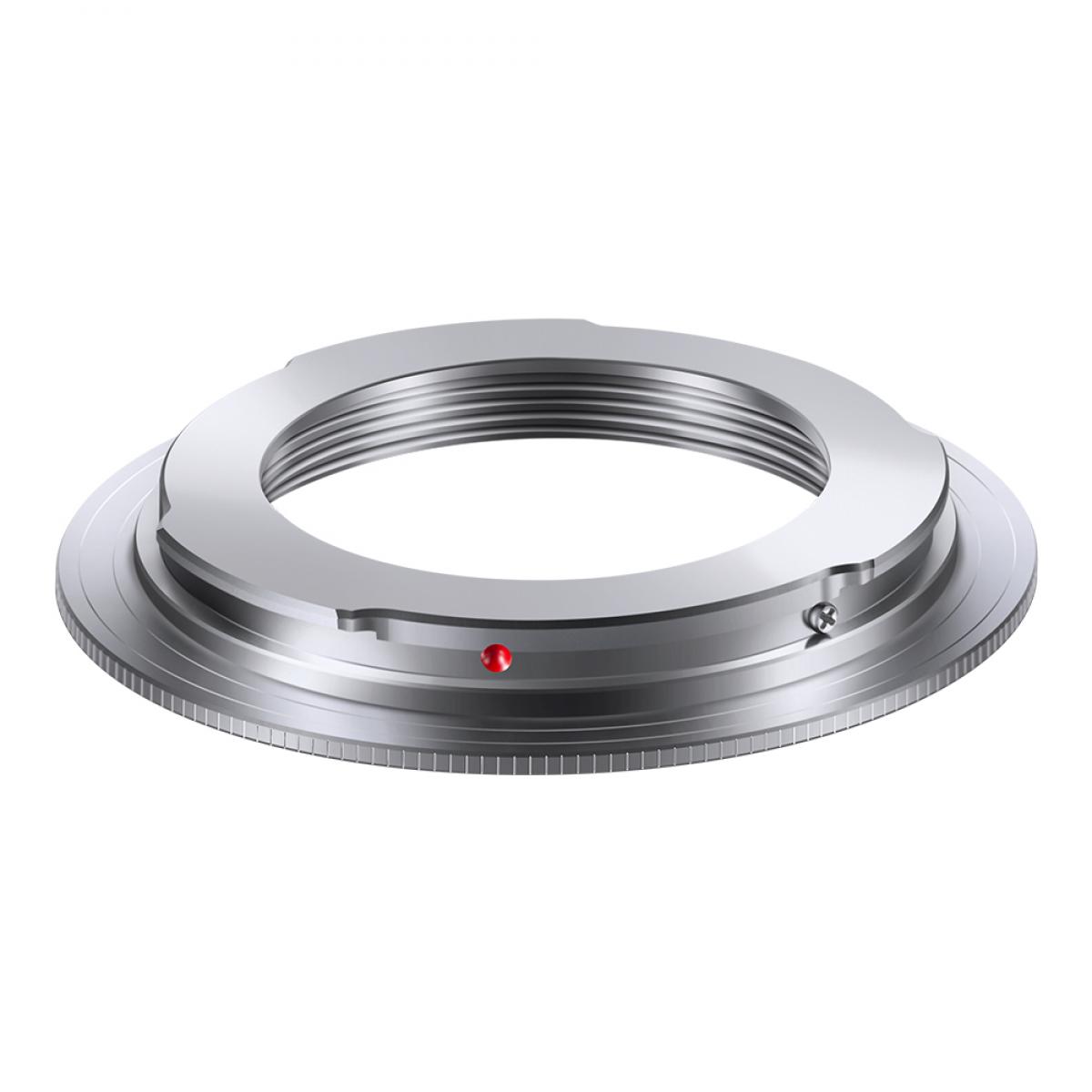 K&F Concept design and produce full range of lens adapters to fit lenses of Canon, Nikon, Pentax, Olympus, Leica, Contax Yashica, Minolta, Tamron, T2, C mount, Exakta, M39, M42, Pentacon etc used on Camera bodies of Canon, Nikon, Sony, Fujifilm, Pentax, Micro 4 3, Leica, M42, Cinema C mount etc.

Very solid adapter, feels like a real EOS mount when mounting a lens. The quality is amazing and I am very happy with it.

Tried multiple other (cheaper) adapters but neither was any good. Be carefull when buying cheap adapters because they can damage you camera!

The K&F one is the best price/quality out there. Just buy this one.. :)
25/04/2018
Can't fault the quality
Can't fault the quality but didn't stop my Helios lens from hitting the Canon 5D mirror when set to infinity. Think that's a fault of the camera rather than the mount
15/04/2018
Ausgezeichnet
Der Ring ist komplett aus Metall !Habe ein 500er mit Gewinde habe den Passring/Adapterfür meine EOS 70D drauf geschraubt und alles super !Allerdings sollte man bedenken viele Funktionen werden könnennatürlich nicht unterstützt werden da es sich natürlich nur um einenAdapter handel der aber über jeden Zweifel was die Qualität betrifft erhaben ist.Deshalb vorher Informieren und nicht meckern über nicht unterstütze Funktionen dieder Adapterring nicht unterstützen soll und kann !
01/03/2018
Ottimo
L'adattatore è bello pesante e robusto, ho montato delle ottiche nella mia 5d e sembra andar bene. Ovvio, bisogna controllare quali ottiche non toccano troppo lo specchio senno si rischia di romperlo ma questo adattatore fa il suo egregio lavoro. Lo consiglio chiunque voglia montare ottiche vintage sulla sua dslr. Lo consiglio!Peccato per la confezione che era un po' acciaccata , ma il pezzo era integro ma con due graffietti. Forse il prezzo poteva essere più basso ma alla fine la robustezza e la filettatura sono ottimi
19/01/2018
Muy buen producto.
Adaptador muy sólido, encaja perfectamente, por su ergonomía presiona el pin de apertura de los objetivos Fujinon y permite por lo tanto su controls através del anillo. Recibido antes de la fecha indicada. Repetiré.
12/01/2018
There are no faqs for this product.
Adapter
Camera
EOS
Lens
M42
Ring Material