K&F XK43 77mm Natural Night Filter
To

United States

Expedited Shipping

3-5

business days
Brand:

K&F Concept

K&F XK43 77mm Natural Night Filter Reduces light pollution for clear night skies or star.

KF01.1119

SKU:

KF01.1119

69.99

https://www.kentfaith.com/KF01.1119_77mm-natural-night-filter
Buy 2+ items get

10% off

!
Features
• Reduces light pollution for clear night skies or star.
• Multi-coated.
• German optical glass.
• Alloy aluminium frame.
Frequently Bought Together
Natural Night
The distinct filter is designed to block the wavelengths of light created by mercury vapour, sodium and other Low CRI lights that are often used as streetlights. These lights are usually yellow/orange and are the primary cause of light pollution around cities. This makes capturing beautiful nightscapes near cities very difficult.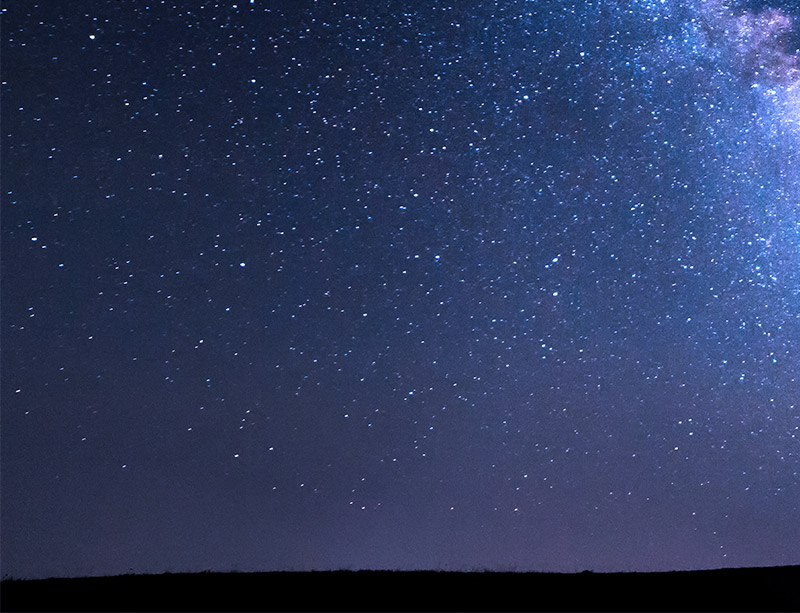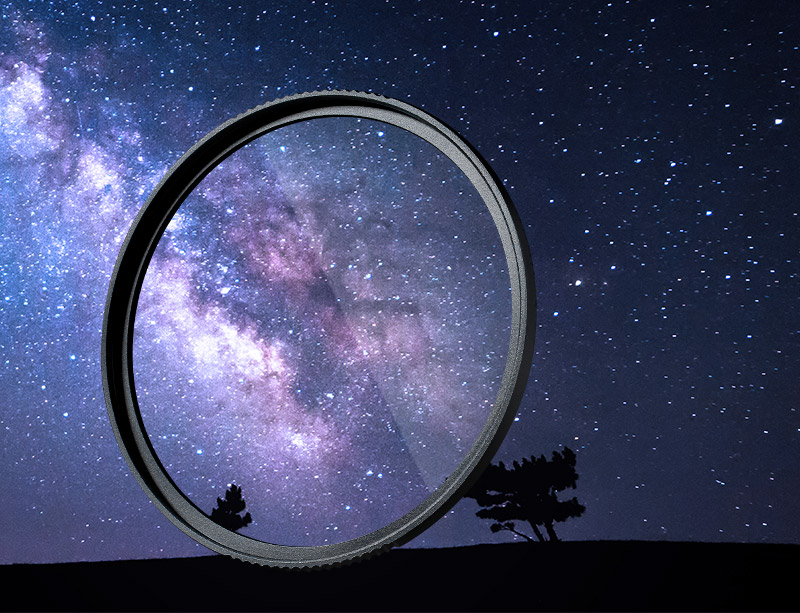 Multi-layer Anti-reflective CoatingTo Remove Light Pollution
If you are an ight photographer then you almost certainly have run into the horrible yellow glow of light pollution or the ugly yellow cast that street lights spread over urban nightscapes. This light pollution and yellow cast can hide stars and mess with the white balance of your scene.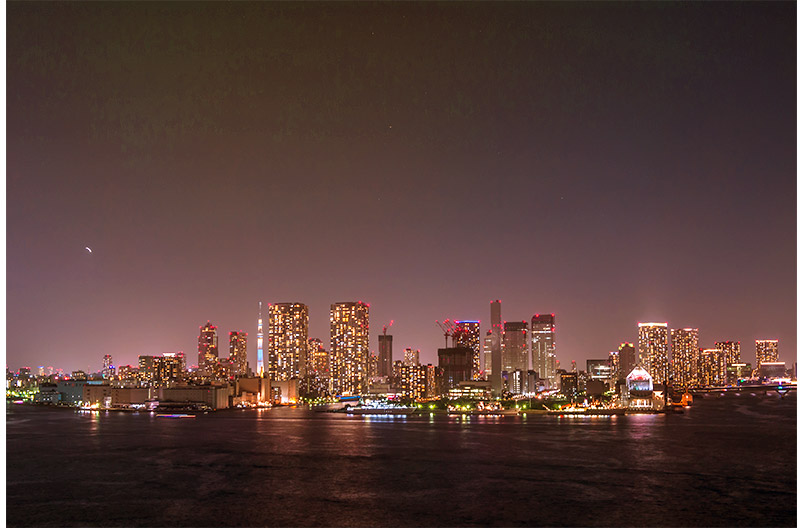 Without Natural Night Filter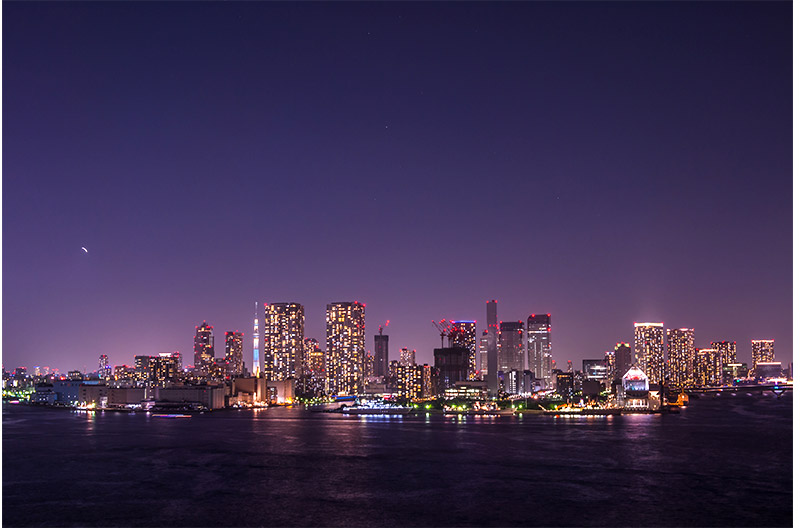 With Natural Night Filter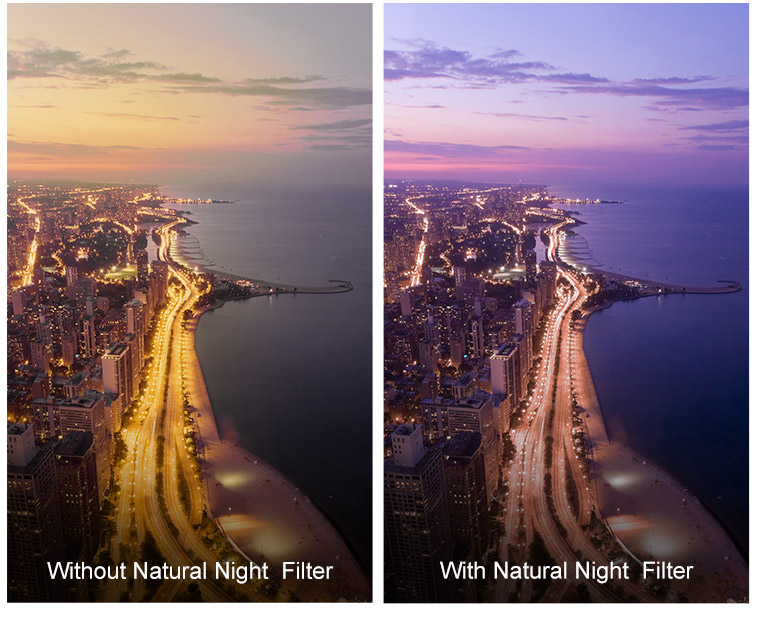 Keep far away from light pollution when enjoying the wonderful night
As you can see there is a significant difference in the yellow cast caused by the lights of the city. You also have an increase in the contrast of the image, especially in the areas that were washed out by strong nearby street lights. But you will also notice that you have a more magenta sky. Personally, I prefer the magenta sky over the yellow/green sky. But that is also an easy adjustment in post-processing.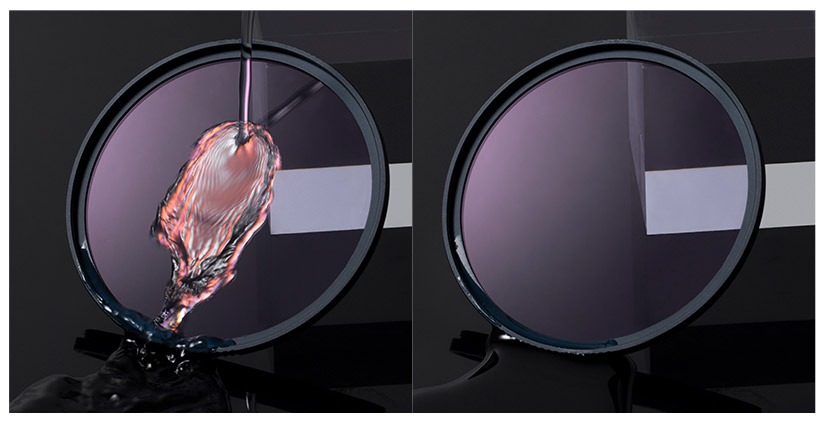 Nanometer Coating
The night filter is a glass filter that is coated with a double-sided multi-layer waterproof and oil resistant coating. This reduces ghosting and flaring and also prevents the natural oils on your skin from sticking to and smearing the filter.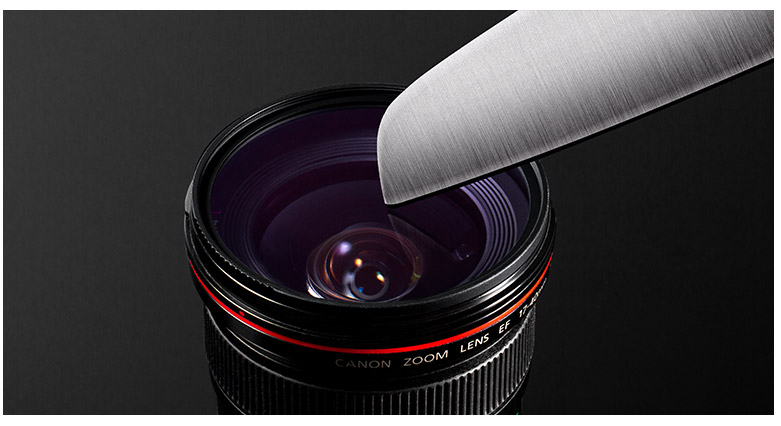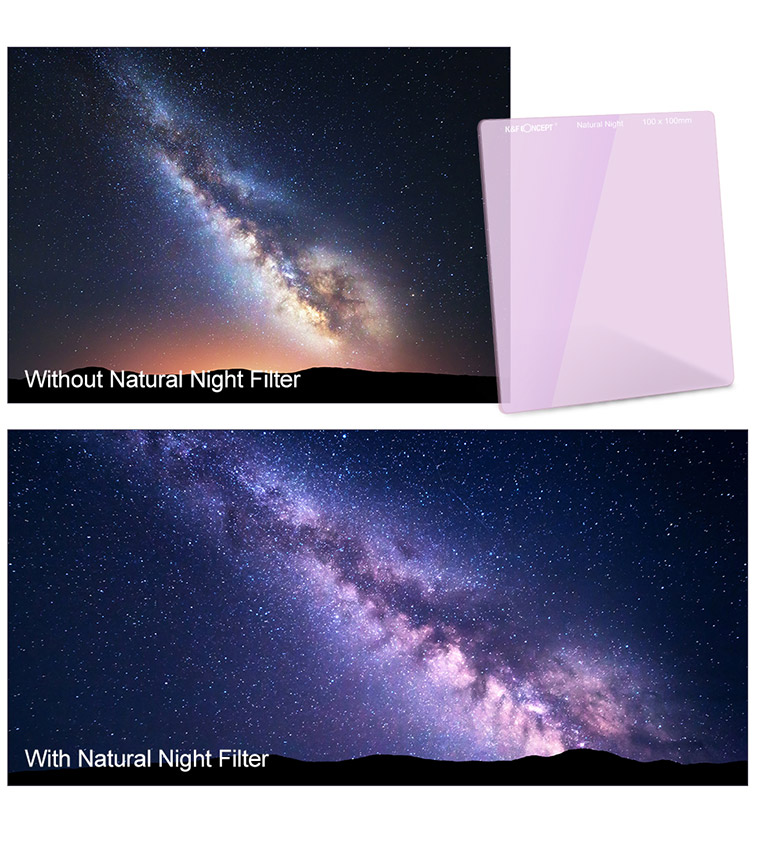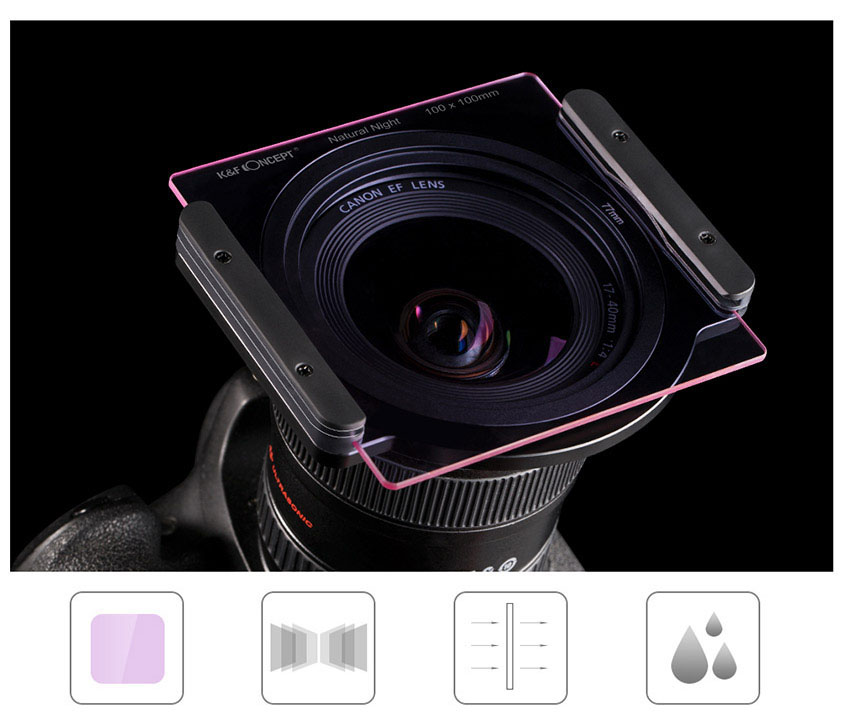 Colored
glass
Double-sided multilayer
anti-reflection coating
Double polishing
technology
Waterproof
and oil-proof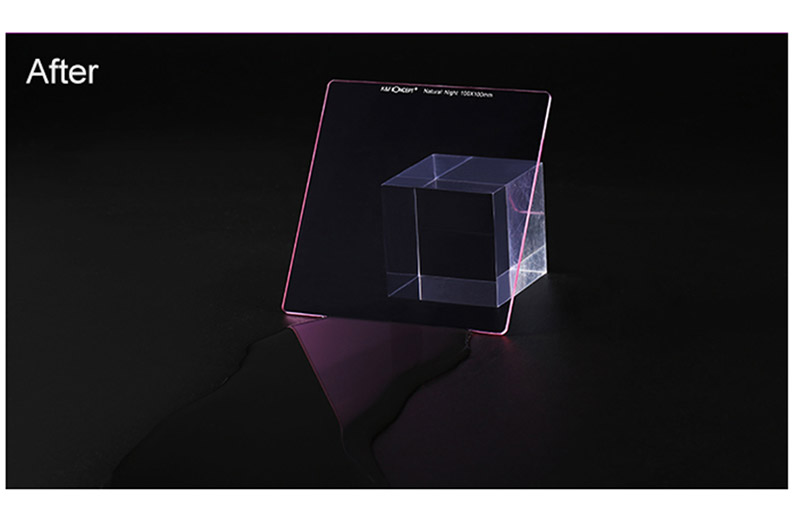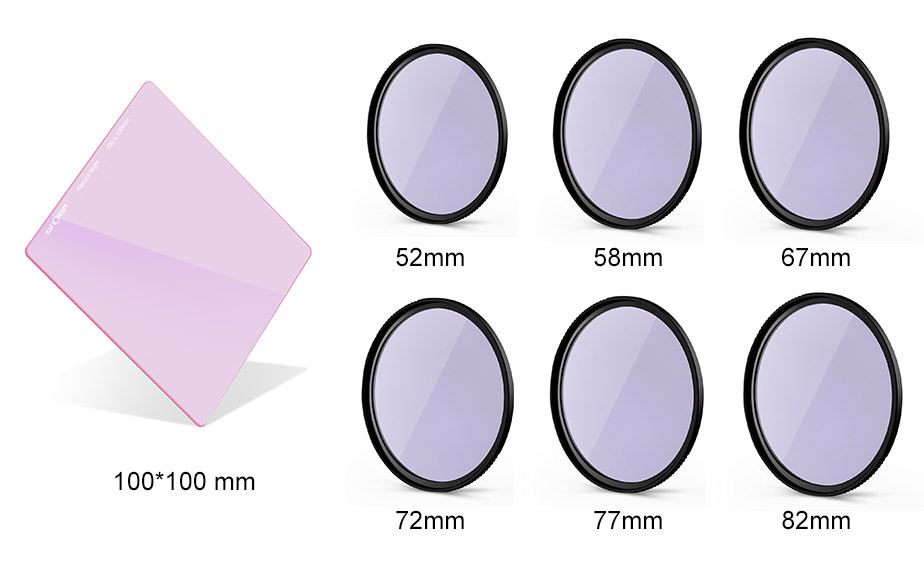 The filters are available in a variety of sizes to fit multiple filter holders.
Perfect for astrophotography
This filter is doing its job perfectly. It catchs night light pollution so I could take clear night sky. I've tried it at Josua tree national park to capture Neowise comet, and it worked perfectly.
01/09/2020
Used once & Glass Looks Delaminated.
Was excited when I got this filter. I used it once in my backyard for some star trail photos. Cleaned and put it away in its nifty case. Went to use it again, and it looked all funky with splotches on the glass. Tried to clean it, only to realize the splotches wouldn't come off because the glass had delaminated. Super bummed!This filter had potential to be a great part of my kit. Time to look at different ones for astrophotography.
19/07/2020
Light filter
Thanks for getting this filter out to me. It looks like a real good quality build. Looking forward to putting it to use next week to shoot Saturn and Jupiter.
17/12/2020
Quality, price and functionality.
Excellent filters. Brilliant quality and allow you to take amazing night sky photos.
06/10/2019
Know what you are getting from a filter from K&N! Should have been 5 stars!
First the good part, this is a well built filter of good quality not a cheap made in China filter, it's metal with a very good grip to screw on and remove nice! Has a nice matte black ring nice! Not much of a color cast nice! 1 of the best filter cases I have ever used nice!Now the bad the Amazon listing from K&N says Nano coated BS! No coatings at ALL! That's the main issues and it's flairs because of not having no coatings just plain glass just like the ICE brand but cost much less.So if you want a good sky filter to help block out some of the sodium lamps and city lights and don't want reflections THIS IS NOT THAT FILTER! Look at the Haida 77mm Clear-Night Filter NanoPro MC Light Pollution Reduction for Sky, cost more but it is coated. I just got it today so for sure it's coated but will it stop street lights reflecting with the sky filter?Maybe I just got a filter that was not coated or did not get any Quality Control possible, and when I told K&N about this they said it was moon that caused the glare.... sorry no moon up. No Moon.
04/08/2019
These images belong to K&F Concept end users.
There are no faqs for this product.
Filter
size
77mm
Transmittance
∕
Multi-Coating
Antireflection
√
waterproof
√
scratch-resistant
√
HD
√
Filter Material
Optical glass
Pattern
√
Filter Thickness
3.3mm
Shape
Circle
Ring Material
Aviation aluminum alloy