77mm Black Diffusion Black Diffusion Pro-Mist 1/4 + 1/8 Filter Kit (each 1 pcs) Mist Cinematic Effect Filter for Vlog/Video/Portrait Image with 28 Multi-Layer Coated-Nano-X
Terms
Terms and Conditions:
Coupons are valid for a limited time only. Kentfaith reserves the right to modify or cancel coupons at any time.
You must purchase the qualifying items added to your Cart when the coupon is in effect for the discount to apply.
If you later modify or cancel the subscription or delivery date for the qualifying item, the discount will not apply.
The coupon applies only to qualifying items displaying the coupon offer.
If you buy more than one item from the same coupon, the maximum discount amount of the coupon will be equal to either the percentage discount off or the face value of the coupon on one eligible item. The coupon may only be used on www.kentfaith.com.
The promotion is limited to one coupon per customer.
If you return any of the items purchased with a coupon, the coupon discount or value may be subtracted from the return credit.
Buy 99$-9$, 199$-25$, 299$-39$, 599$-100$
Free shipping worldwide
Buy now in the K&F Concept filter kit ► 30 Day No Reason Return ► Pro-Mist 1/4 + 1/8 Filter ► Fast Shipping From US Free ► 28 Multi-Layer Coated-Nano-X

SKU.1913

SKU:

SKU.1913

94.99

https://www.kentfaith.com/SKU.1913_77mm-black-diffusion-1-4-1-8-filter-kit-dream-cinematic-effect-nano-x
Buy 99$-9$, 199$-25$, 299$-39$, 599$-100$
Description
* 【Creats Cinematic Effect】K&F Concept black diffusion filter can soft highlight flares, lowered contrast, and create a cinematic effect for the video and image.
* 【Professional Portrait Photography Filter】The black diffusion mist filter can soften wrinkles and freckles of facial skin, making it more delicate and gorgeous, presenting a dreamlike effect. Recommend using it in video shooting and portrait photography.
* 【28 Multi-Layer Coatings】Both sides of the glass with nanometer coatings are waterproof and scratch-resistant. Made by importing Japanese AGC glass, maintaining the balance transmittance of light, with no effect on image quality.
* 【CNC Non-Slip & Ultra Slim Frame】Ultra slim frame of only 3.3 mm avoids vignetting on wide-angle and telephoto lenses, CNC-Non slip design frame is easy to install and remove.
* 【Note】The black diffusion filter is compatible with all 77mm lenses. Please verify your camera's lens thread size before ordering. This number is always preceded by a "ø" (diameter) symbol.
Shipping
Free shipping worldwide
Sale
Buy 99$-9$, 199$-25$, 299$-39$, 599$-100$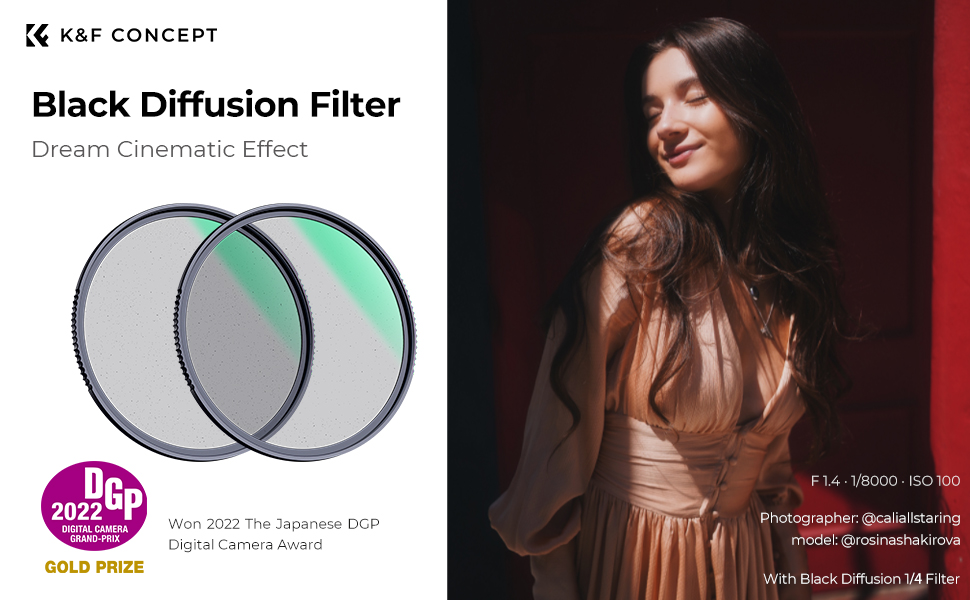 K&F Concept Black diffusion 1/4 &1/8 Filter Kit for Camera Lens with 28 Multi-Layer Coatings
• Reduces highlights and lowers glare.
• The surface high-tech film is waterproof, scratch-resistant, and oil-proof, protects the black diffusion filter from all around, and extends the service life.
• Imported Japanese AGC optical glass with double-side polishing technology ensures high definite image quality.
• Soften wrinkles, blemishes, and pores while maintaining skin tone values, making wrinkles less noticeable.
• Creates a soft quality of light and pastel effect, delicate and hazy cinematic effect, provides a soothing effect on skin tones.
• Uses the K&F Concept nanometer coating process to protect the filter effect between two pieces of glass, dosen't affect image quality.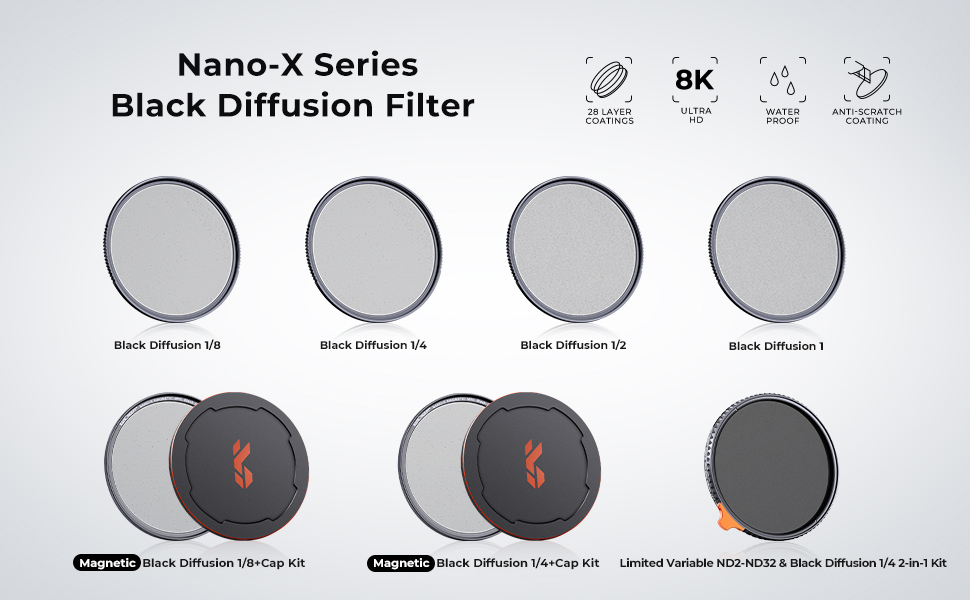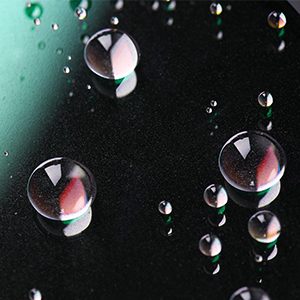 Waterproof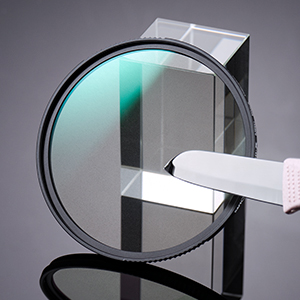 Scratch Resistant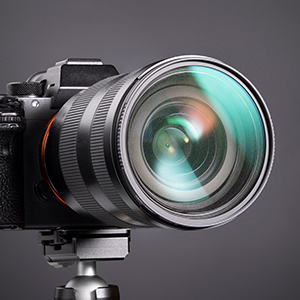 28 Multi-Layer Coatings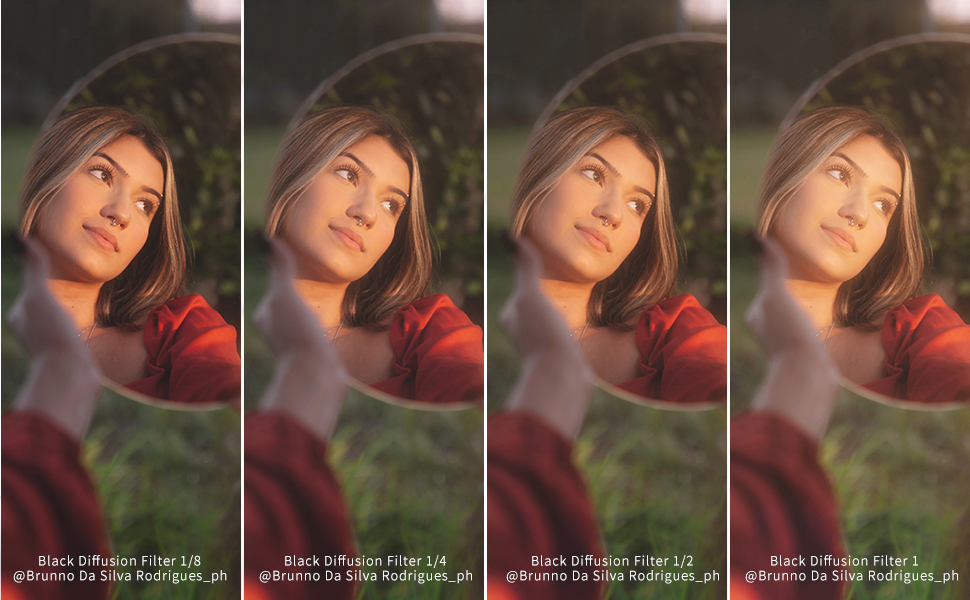 All Reviews
Image

All Star

5 Star

4 Star

3 Star

2 Star

1 Star
Soft Mist Filter that have presence, but doesn't overpower the subject.
I've used this filter a couple of times for my creative photography and videography in a couple of instances and i can tell you K&F Concept nailed it again.

I can't post images of content i was paid for due to contractual reasons, but this is definitely a professional grade filter.

I noticed no image resolution degradation, no white balance issues, no vignetting or distortion when the filter was on.

It arrived on a rather large protecting case that i discarded right away and it was unwieldy, hard and larger than it needed to be, but i own a K&F filter pouch (shown on pictures, not included with the filter) that i use.

Despite not liking the carrying case, this is a GREAT Black Mist filter, it feels premium on your hands, mounting was smooth, it feels sturdy and while i did NOT test scratch resistance i trust K&F Concept products.

Great value for a premium filter, i would recommend it to anyone who is in the market for one.
25/05/2023
Quality K&F Filters
Great filters from K&F. I lean towards using the 1/8th. Over the 1/4 but everyone is different. Not sure why the case has to be that big though. Its noticiable in your camera bag/Nanuk case.
21/05/2023
Great quality black diffusion filters that fit perfect and provide great effects.
If you're looking for some good quality black diffusion filters, it's hard to beat K&F Concepts at this price point. The quality of materials, fit and finish. And overall clarity and effects of this product, provides a fantastic way to add a great tool to your photography toolbox.

At the time of me writing this, many people have already described these filters abilities and what you can get out of them, so I'm not going to get into any of that. I will however agree with the abilities of these two lenses and say that I've found them to achieve exactly what I hoped for and with a clarity and quality you'd expect.

Overall, this product is made very well, it fits perfect on my lens and does a fantastic job at what it's intended to do. If you would like to add the abilities of black diffusion filters to your bag of tricks, this is a great choice that I highly recommend for this price point.

I have included some pictures and video to help show the quality of the product. I hope you found this information to be helpful in your decision.
20/05/2023
I was super impressed with this diffusion filter!
So I think a lot of folks involved in video product are very familiar with the Tiffen Black Pro Mist filters. This is K&F's version of that filter. I will go into what I think about the filter but you can also judge for yourself in one of the pictures in this review where I show you the same image; the first without the filter then with the filter.

One of the results you get with a filter of this type is blooming of the highlights. This filter does quite a good job of that. Comparing the bloom to the Tiffen line I would say it falls between Tiffen's 1/2 and 1/4 strength with it being closer to the 1/4. The highlight fall of was strong but natural in my opinion. Keep in mind the light in the image fills the frame so you are seeing this particular effect of this filter at it's most extreme. You won't see that much blooming in a more natural setting. Take a look at the highlights on the camera. To me the K&F filter had a great effect on the highlight roll off which was very smooth.

The other effect you get with a black mist filter is the slightly reduced contrast and the slight softening of the shadows. To me I thought this filter did this quite well. If you look at the texture on the handle of the camera in the image you can see how it's just sort of softened that texture. Imagine shooting a person and you can imagine how much you would be able to smooth out the skin.

It also comes in a nice little screw together plastic case. Inside the case are these little rubber stopper than prevent the filter from sliding around in the case. I love the attention to detail here.

So compared to the Tiffen version of this lens at the size I got which was 82mm the K&F Black Mist is about $40 cheaper. I think you are getting a lot of value for your money here. I can't wait to try out this filter on some upcoming shoots.

I think K&F is making a move into higher end filters and if this filter is an example of the kind of quality they can produce, I can't wait to see what filter they release next.
19/05/2023
A great set of diffusion filters
I think people are sleeping on these K&F diffusion filters. I have been using these for some time and I have been really impressed with them. In fact I see little difference between these and the Tiffen Black Pro Mist filters that cost a heck of a lot more. I mean think about it...these are diffusion filters. They aren't supposed to be perfect. They are meant to give your image a softer look by diffusing the light a bit. They provide some nice bloom to the highlights as well.

The 1/8 strength filter is a great all around filter that I use for a lot of my shoots. I only go to the 1/4 strength one when I am looking for that really dreamy look.
19/05/2023
Exactly what I expected
These black diffusion filters are fantastic for giving a softer appearance to photos and portraits. I use them with a mirrorless camera and love experimenting with the 1/4 and 1/8 filters for different effects. They fit my lens perfectly and they feel like they're high quality. The cases they come with are nice as well. I recommend them for sure.
12/05/2023
As Good as my ProMist Filters
I have a Black Mist Pro 1/8 filter that I use quite a bit, and based on my recent positive experiences with K&F filters, I decided to give this set of 1/4 and 1/8 filters a try. Because the K&F filters cost about 30% less than the Black Mist Pro equivalent, they are perceived by some "pros" as lower-quality filters. I'm happy to say that these K&F 1/4 and 1/8 black diffuser is every bit as good as the Black Mist Pro equivalent, achieving exactly the effect I was after with no distortion or color cast. I also own the K&F 1/4 diffusion filter with the magnetic mounting system, which costs the same as the this two-filter package. While the filters are idenitical in terms of effect and optical qaulity, I really love the magnetic mounting feature, so you might want to consider that before purchasing these conventional mount filters (but if your budget is tight, you can't beat the price for two quality filters). The price to value ratio for theser filters is excellent.
08/05/2023
Nice to have filter.
Nice filter. Definitely comes handy in certain situations. Great for sharp lenses especially with no character. This adds some mood to it. It's nice to have, looks well made and o love that I can apply to a lens and still be able to use the lens cover over the filter when not in use. I use it on my Sony 18-105 f/4 and the sigma 18-35 f/1.8 and am quite happy with the result. In my images the last image is the one without the filter, hopefully you can get an idea what it does.
07/05/2023
Makes portraits look better straight from camera
I have been using these filters recently for portraits and the 1/4 specifically has made a big difference in some of them. The effects from this filter have made the editing much easier and takes a fraction of the time that it used to. I highly recommend these filters.
07/05/2023
A bit more flexible that the Tiffen BPM
these filters are more prominent with the bloom than the tiffen BPM i use however they have a more pleasing highlight rolloff and subtle contrast reduction. they flare a tiny bit if having a light source hitting the filter directly but overall they are very good filters and give a cinematic touch to overly sharp images
06/05/2023
There are no faqs for this product.
Black Diffusion 1/4 & 1/8 Lens Filter Kit