67mm Variable ND2-ND32 ND Filter & CPL Circular Polarizing Filter 2 in 1 Nano Coating No "X" cross
K&F Halloween Sale 10% OFF
To

United States

Expedited Free Shipping

3-5

business days
Brand:

K&F Concept

Free Shipping. 30 Day No Reason Return. K&F Concept ND&CPL filter 2 in 1. No "X" on images. Made of top optical glasses. Waterproof, scratch-proof. Valued lens well protected.

KF01.1085

SKU:

KF01.1085

72.99

https://www.kentfaith.com/KF01.1085_67mm-variable-nd2-nd32-neutral-density-and-circular-polarizing-filter
Description
• 【ND & CPL filter 2 in 1】XB41 One filter has both of CPL and varaible ND filter function,save your time to replace two filters; it can not only reduce the amount of light entering the lens but also darken skies, manage reflections at the same time.
• 【No "X" cross on images】Say goodbye to the "X" cross on images, K&F utilize cutting edge technology you're going to say goodbye to this common issue with wide angle lenses and variable ND filters.
• 【Material】Made by completed professional optical glasses, Multi-layer coating, only allows 0.7% light transmittance and waterproof, scratch-resistant, which could protect your valued lens.
• 【Filter Frames】Filter Frames made by aluminum alloy, the serrated design of the edge of the frame makes it easy to install. There is 5 mark from Min to ND32 on frame, It is convenient for you to sure the ND filter stops.
• 【Note】 Please verify your camera's lens thread size(usually marked somewhere on the lens barrel or printed underneath the lens cap) before ordering. The number is always preceded by a "ø" (diameter) symbol.
Frequently Bought Together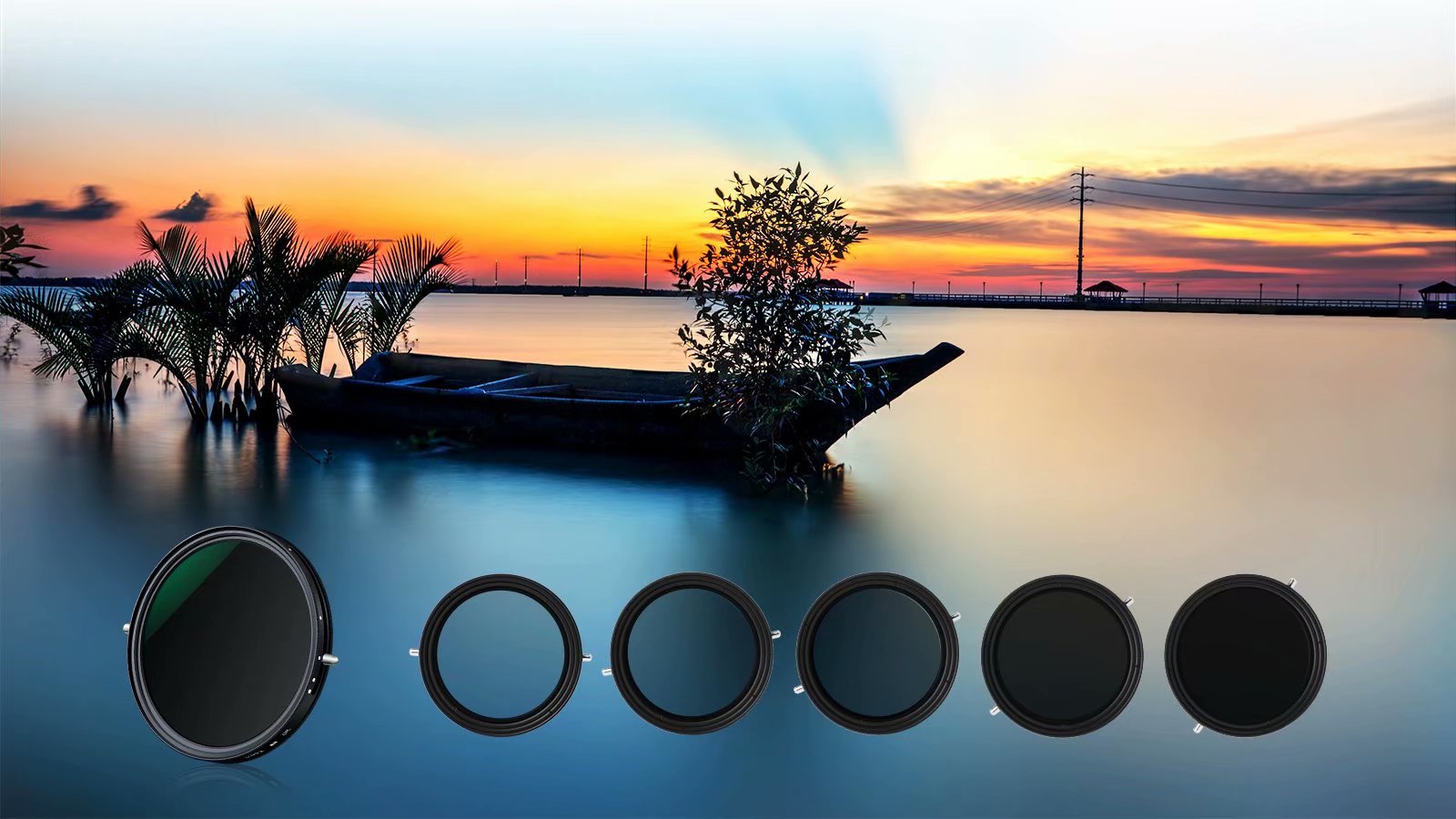 5 Stops Variable ND And CPL Filter
ND2
ND4
ND8
ND16
ND32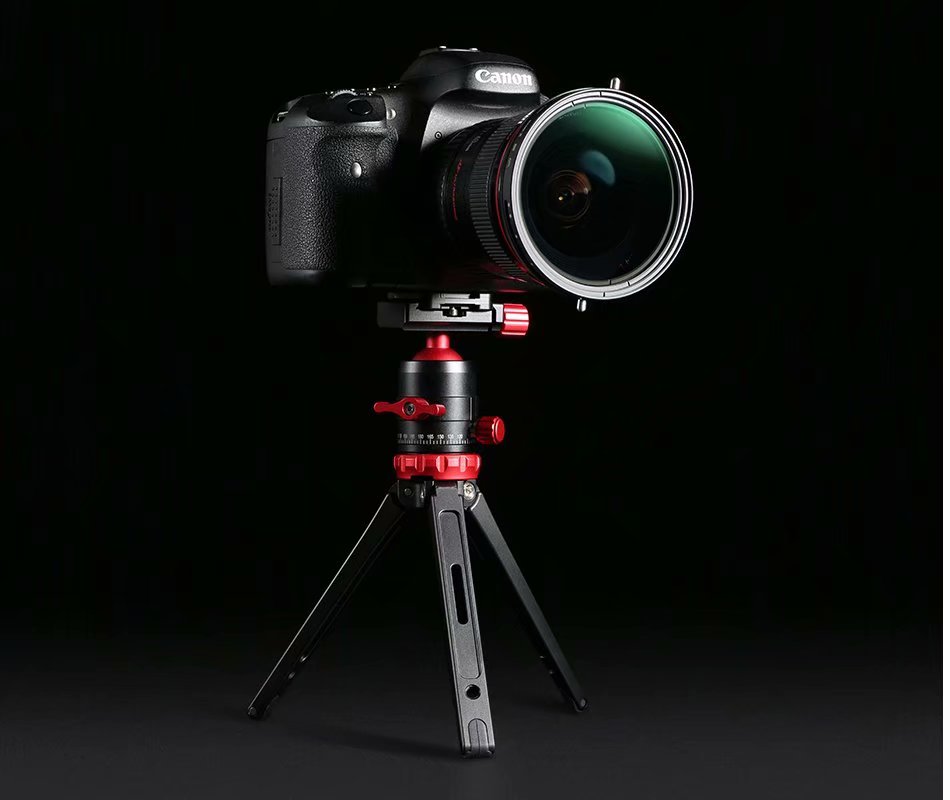 Variable ND And
CPL Filter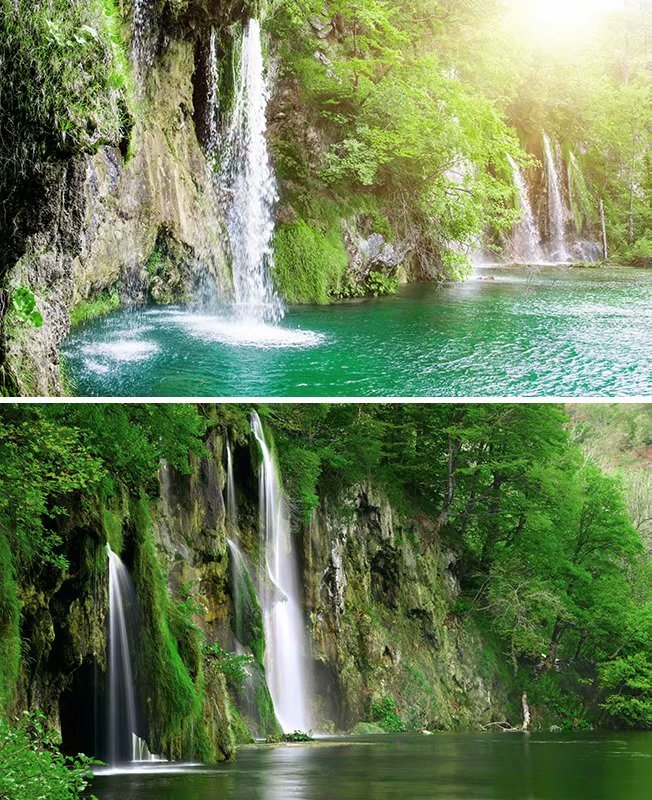 Without ND Filter
With ND Filter
Enables slow shutter speeds to be used to record movement in subjects such as waterfalls, providing a silky
smooth affect to flowing water.
ND&CPL Filter
ND Filter
CPL Filter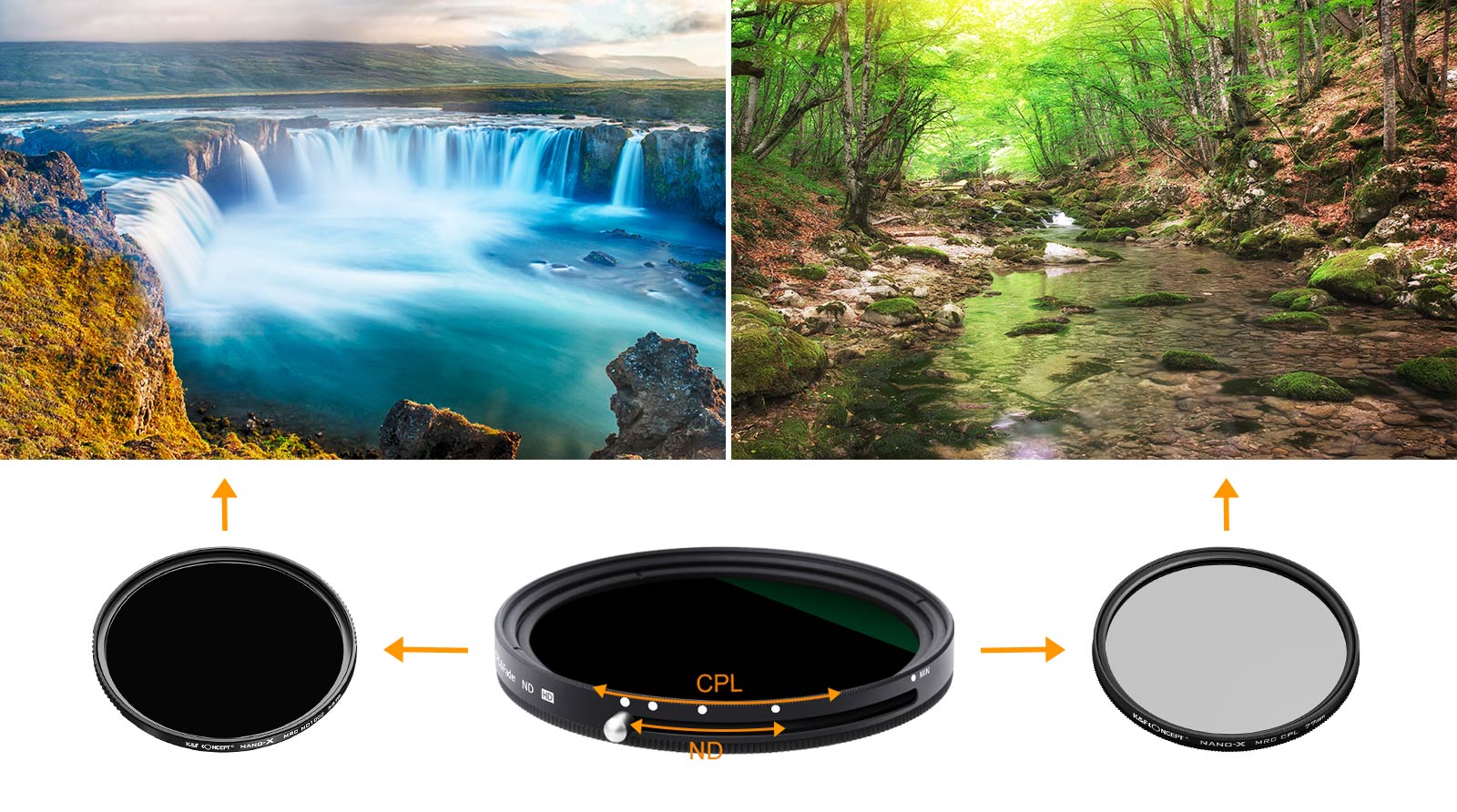 No Filter
ND2
ND4
ND8
ND16
ND32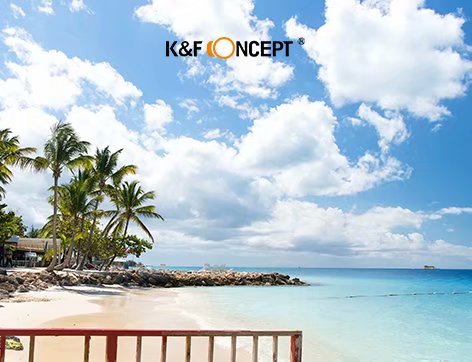 Double-sided Multilayer Green Film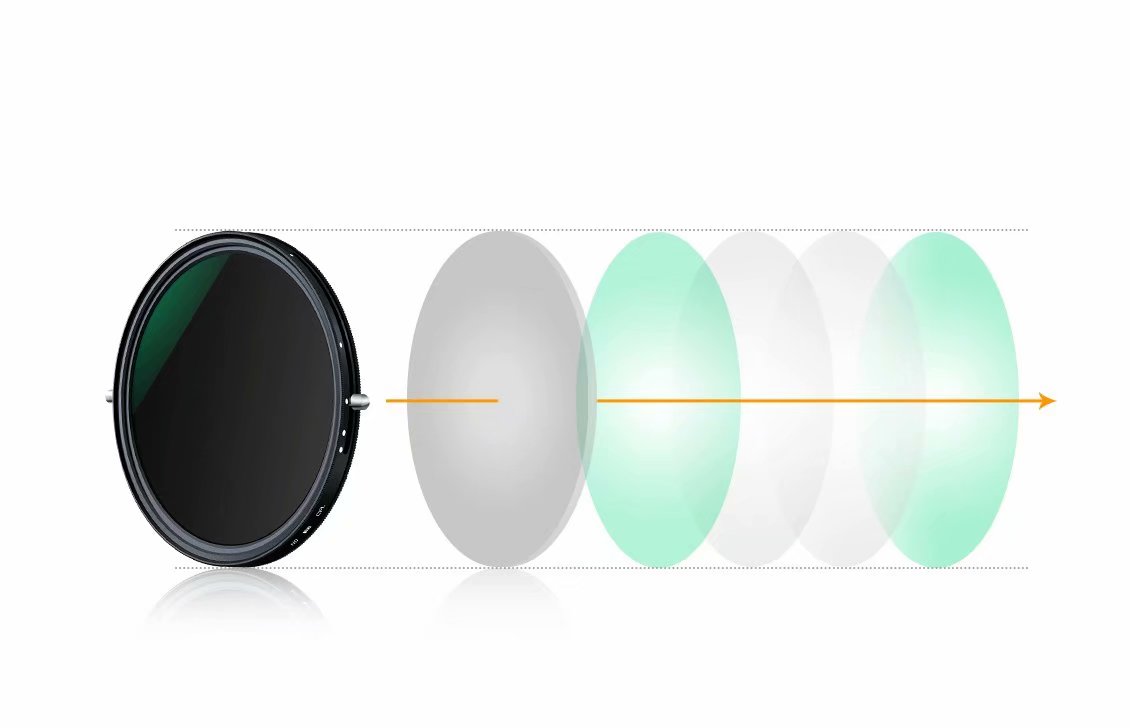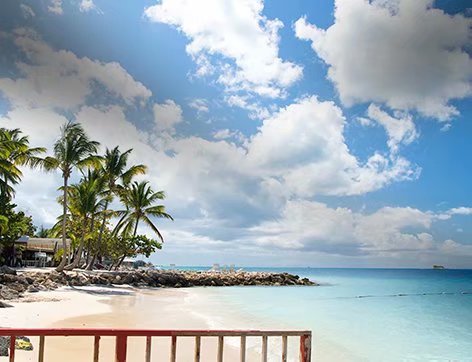 Other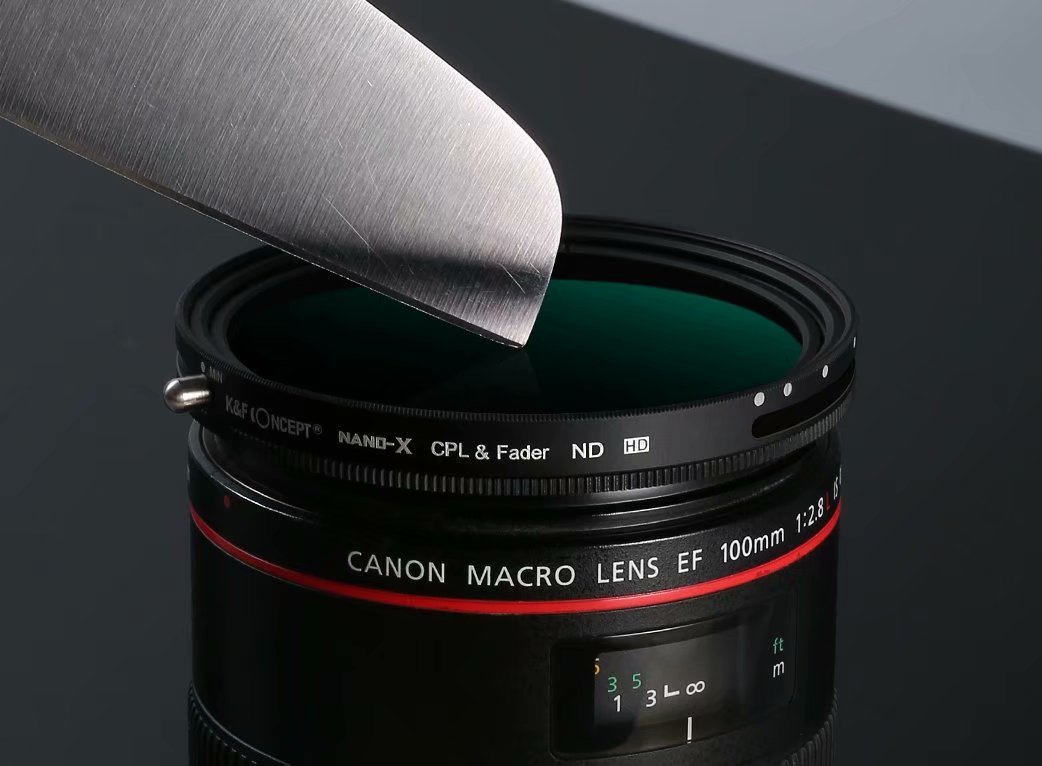 Waterproof, oil resistant, scratch resistant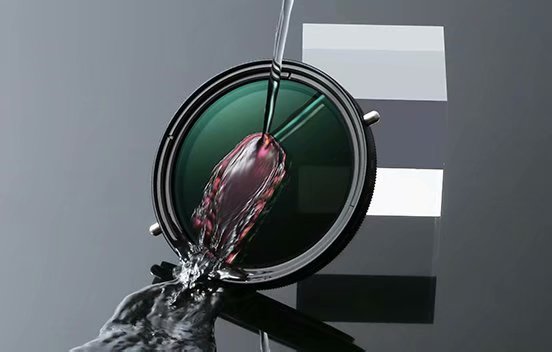 Before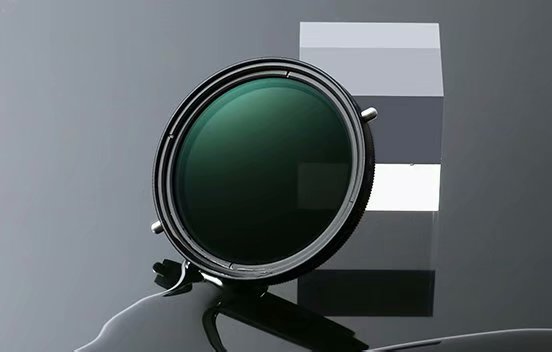 After
| | | | |
| --- | --- | --- | --- |
| NDnumber | Optical density | f-stop reduction | Fractional transmittance |
| | 0 | 0 | 100% |
| ND2 | 0.3 | 1 | 50% |
| ND4 | 0.6 | 2 | 25% |
| ND8 | 0.9 | 3 | 12.50% |
| ND16 | 1.2 | 4 | 6.25% |
| ND32 | 1.50 | 5 | 3.13% |
| ND64 | 1.8 | 6 | 1.56% |
| ND100 | 2 | 62⁄3 | 1% |
| ND128 | 2.1 | 7 | 0.78% |
| ND256 | 2.4 | 8 | 0.39% |
| ND400 | 2.6 | 82⁄3 | 0.25% |
| ND512 | 2.7 | 9 | 0.20% |
| ND1024/ND1000 | 3 | 10 | 0.10% |
| ND2000 | 3.3 | 11 | 0.05% |
| ND4000 | 3.6 | 12 | 0.025% |
| ND8000 | 3.9 | 13 | 0.0125% |
| ND32000 | 4.5 | 15 | 0.003% |
High quality filter for photographer
I purchased this filter after multiple times researching, and I am very happy with this filter. This one contains both Variable ND+CPL, which make it so easy and convenient to use, so I don't have to switch back and forth between the 2 filters.I have only been able to play with these a few times so far but I am satisfied with them at this time. I ordered to use it on my Sony A6500 with the Rokinon wide angle lens 12mm F2.0. I have not noticed the problems more experienced photographers mention about why not to buy inexpensive filters. Before I use this filter, I noticed somewhat dull and differently exposed areas in my image (usually an underexposed foreground or an overexposed sky). By using this to shoot outdoors, it allowed me to capture vivid, realistic and surreal images and saved me lots of time from having to painstakingly post-process your photos afterward.The pictures I have taken have been nice and clear (aside from the ones that were my own fault!). These K&F ND+CPL filters are regarded as some of the best filters for landscape and travel photography as they reduce the dynamic range in high-contrast images, thus enabling me to capture more realistic and dramatic sceneries. I think they are great for learning how to use them and what effects you can get with them. Also, they protect the lens which is nice.
23/03/2019
Great Filter!
Since I started doing long exposures , my variable ND filter of choice was Vivitar. It's worked great over the years but I was in need of a new filter.Since I also own a K&F Concept tripod, and they've treated me well, I decided to give this filter a try. What could be cooler than an ND filter and a circular polarizer in one?! And I'm glad that I did!This filter works incredibly well. With my old ND filter, I had to stack a separate circular polarizer on top which would lead to vignetting on my widest shots. With the K&F Concept 2-in-1 filter, that no longer appears to be a concern at 18mm. At 10mm, I've noticed a very slight vignetting which is almost unnoticeable. But, it's definitely a huge improvement over filter stacking.While it may require 2 hands, this filter is very easy to adjust. It also feels well built and sturdy.All in all, this filter was well worth the money invested.
23/11/2019
Great filter for landscapes!
Great filter for long exposures! Used with my 16mm 1.4 out at Pebble Beach and worked out the colors in Snapseed, overall a great value for the money!
13/05/2019
Works great
After researching, I decided to get this variable filter. I'll tried the cheaper filters and realized for variable filters, you have to get a good quality filter.This filter works great, the fader works well versus the other ones I tried. I used it on my a6000 and it help me take better pictures with a lower f stop, giving me a more creamy picture. Definitely recommend on investing for this!
23/02/2019
Excellent filter for the money
Super happy with this purchase for the price you can get some quality photos that will stand out from the rest.
07/04/2021
These images belong to K&F Concept end users.
A
No. You need the 77mm size to fit that lens.
Filter
Size
67mm
Transmittance
∕
Multi-Coating
√
Antireflection
√
Waterproof
√
scratch-resistant
√
HD
√
Filter Material
Optical glass
Pattern
√
Filter Thickness
9.3mm
Shape
Circle
Ring Material
Aviation aluminum alloy
Comparison of similar products
Rating

21 reviews.

39 reviews.

3 reviews.

20 reviews.

6 reviews.
Price

$99.99

$72.99

$75.99

$56.99

$123.99

$99.99

$12.99

$109.99

$79.99

Model
KF01.1085
KF01.1061
KF01.1144
KF01.K77
KF01.1484

Size

67mm
67mm
100*100mm
77mm
82mm

Transmittance

∕
∕
∕
0.94
84%

Multi-Coating

√
√
√
√
√

Antireflection

√
√
√
√

Waterproof

√
√
√
√

scratch-resistant

√
√
√
√

HD

√
√
√
√

Filter Material

Optical glass
Optical glass
Optical glass
Optical glass
Optical glass

Filter Thickness

9.3mm
7.3mm
2.0mm
3.3mm
3.3mm

Ring Material

Aviation aluminum alloy
Aviation aluminum alloy
Optical glass
Aviation aluminum alloy
Aviation aluminum alloy