SJCAM C100+ mini sports camera life camera 2K 30FPS H.265 NTK96675 WiFi 30M waterproof can be used as a web camera white
Free shipping to eligible country
Brand:

K&F Concept

SJCAM C100+ mini sports camera life camera 2K 30FPS H.265 NTK96675 WiFi 30M waterproof can be used as a web camera white

GW01.0153

Availability:

In Stock

59.99

https://www.kentfaith.com/GW01.0153_sjcam-c100-mini-sports-camera-life-camera-2k-30fps-h-265-ntk96675-wifi-30m-waterproof-can-be-used-as-a-web-camera-white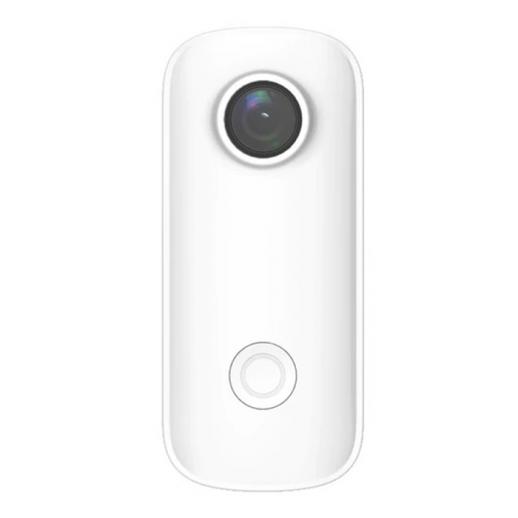 SJCAM C100+ mini sports camera life camera 2K 30FPS H.265 NTK96675 WiFi 30M waterproof can be used as a web camera white
Features
• The C100 is an exciting new camera from SJCAM featuring a miniature form-factor that takes all your adventures and transform them into action-sequence masterpieces. Unleash your creativity through this budget-friendly camera as it fits right into every angle you can think of.
• The C100 is perfect for sharing your moments on TikTok and Instagram, all thanks to its absolute ease of operation, instant recording, unobtrusive design, and the utmost convenience in usage.
• It can be used as a web camera to broadcast office meetings, one machine for multiple purposes.
• Waterproof about 30 meters. This product can be shot in the water with a waterproof case, especially for users who love swimming. surfing and other water activities.
• When used on a chest bodymount for first-person-view. it offers the most interactive-life camera you will ever be happy to carry everyday.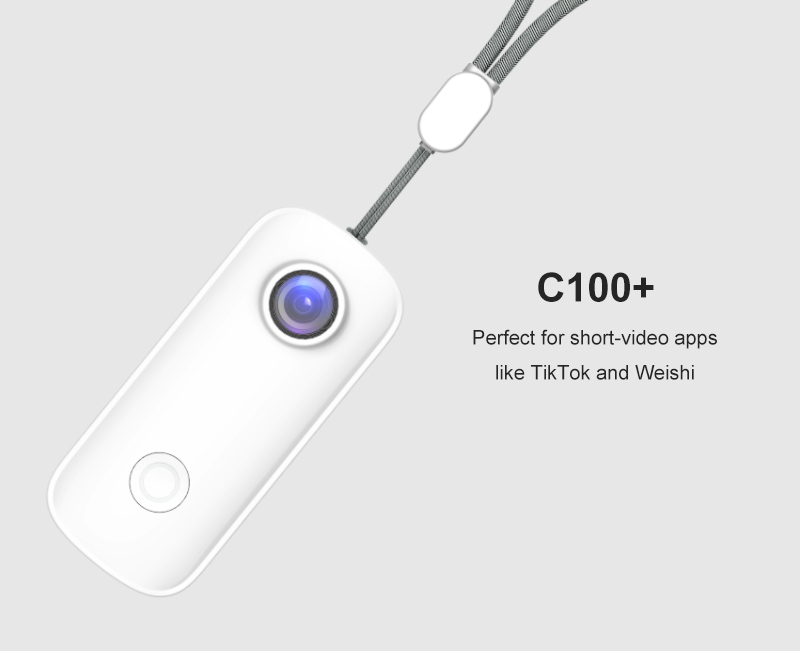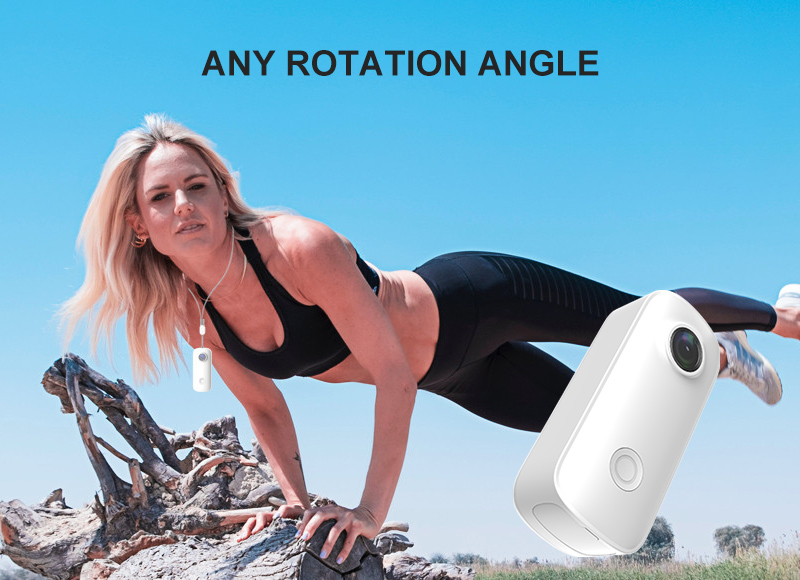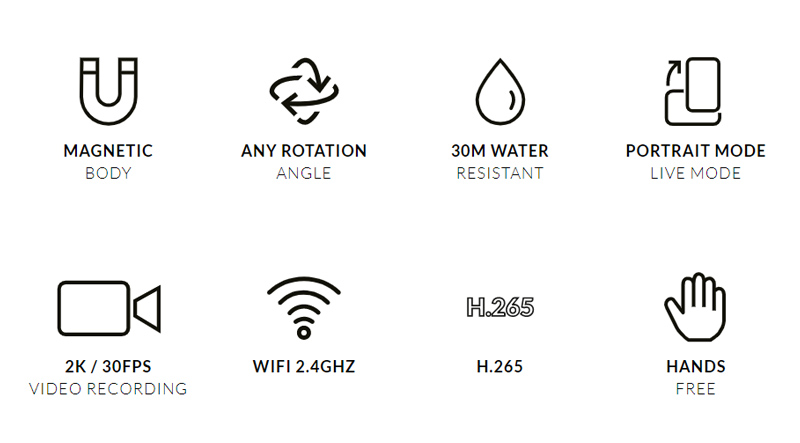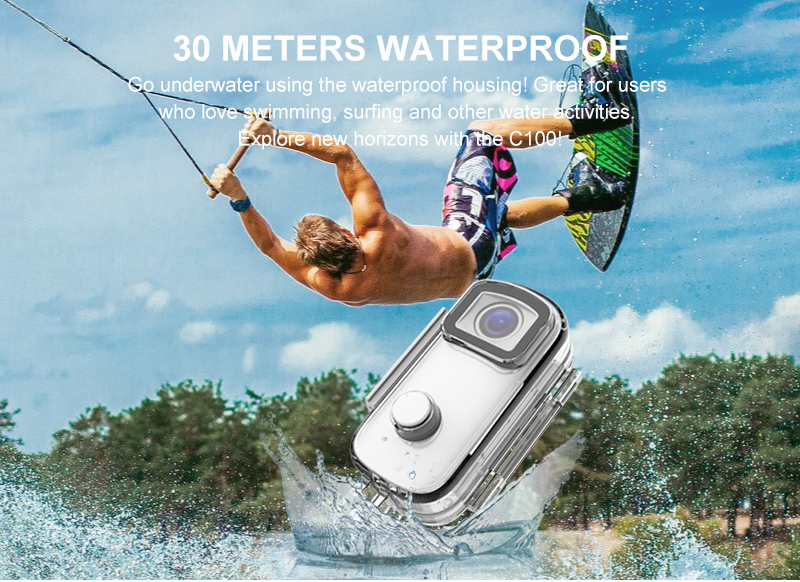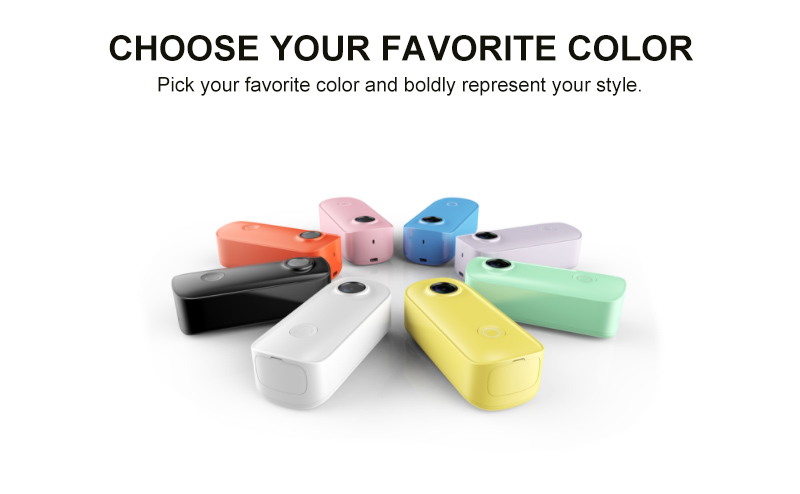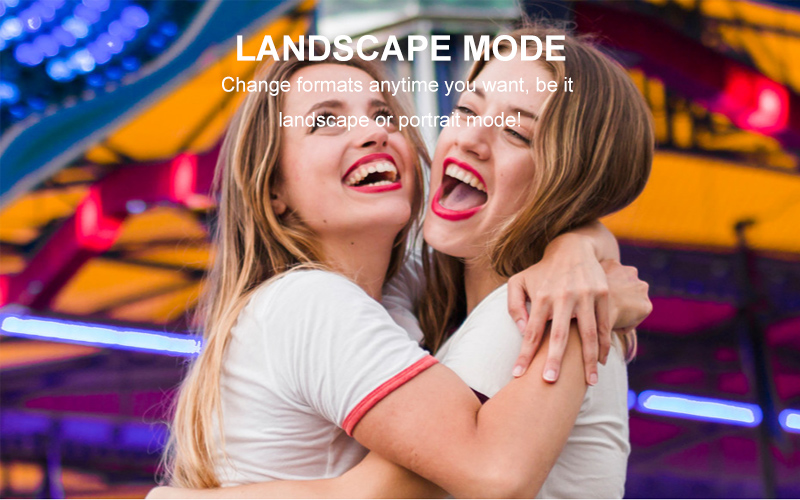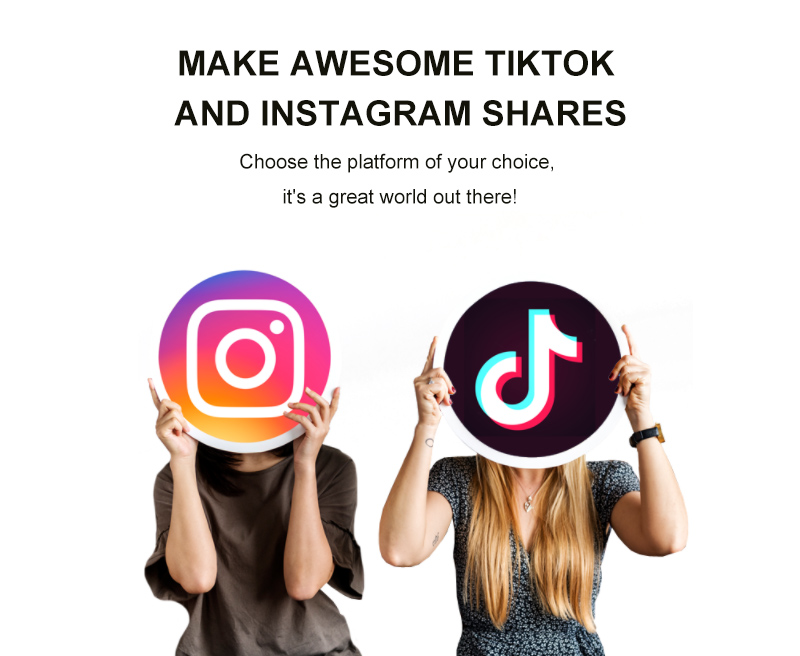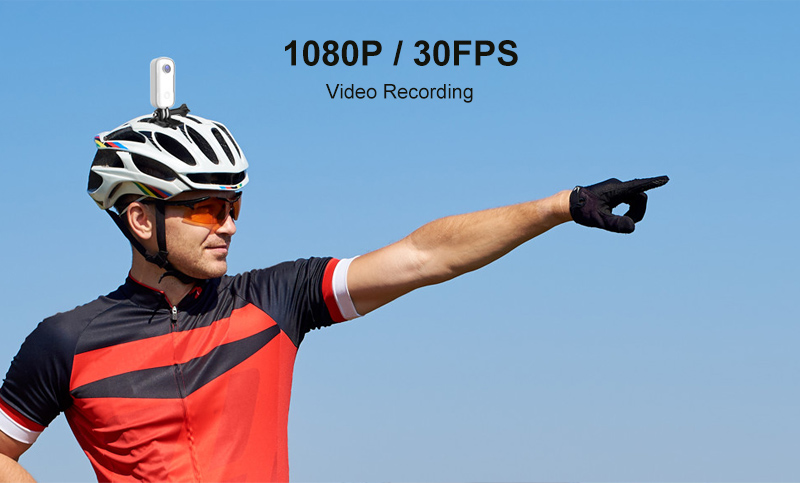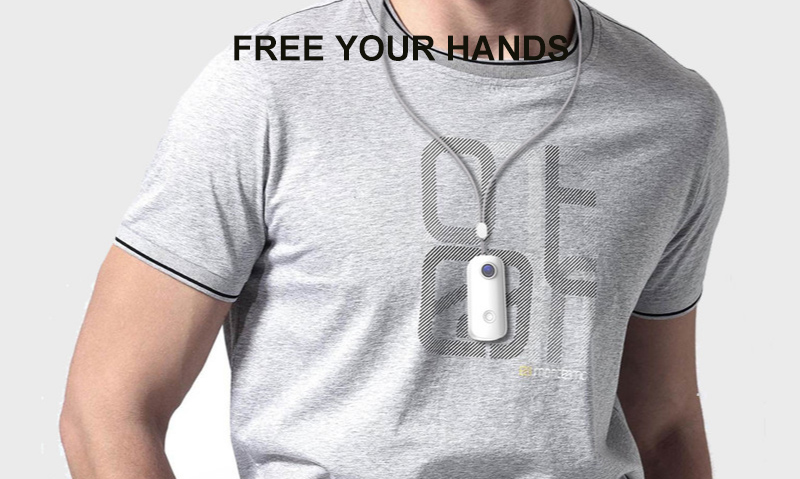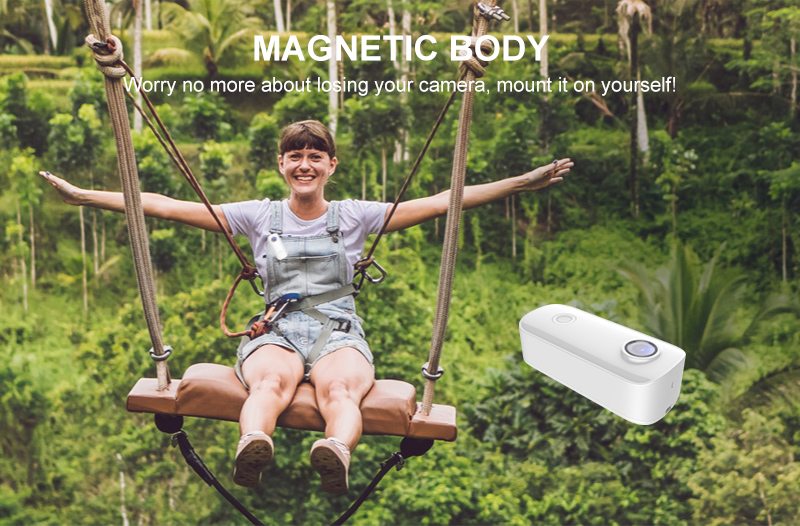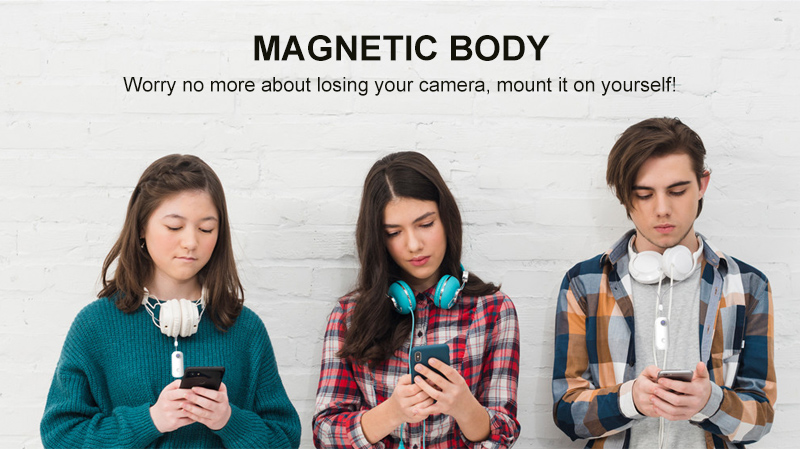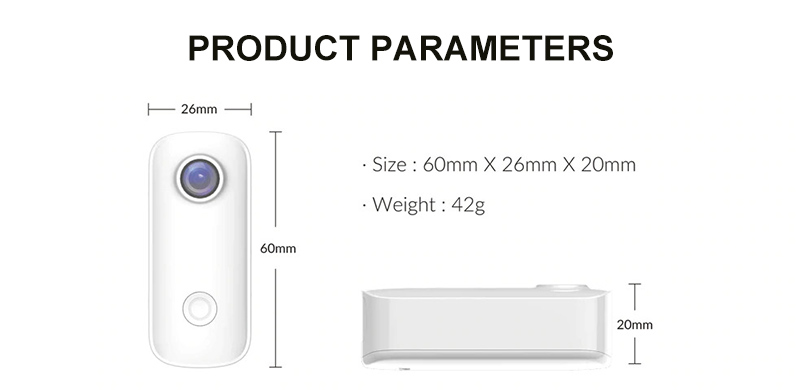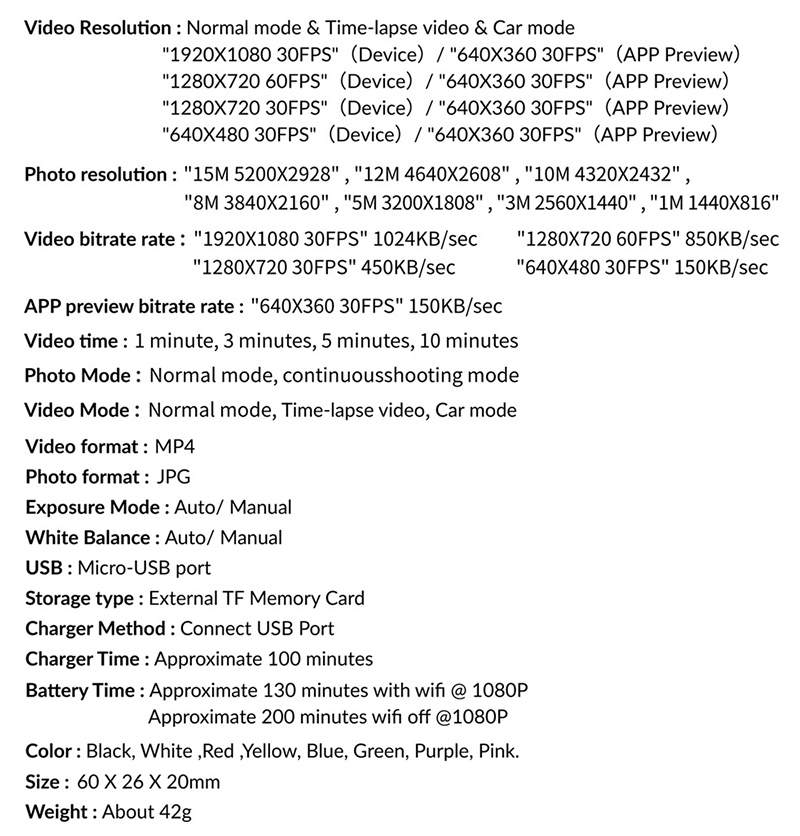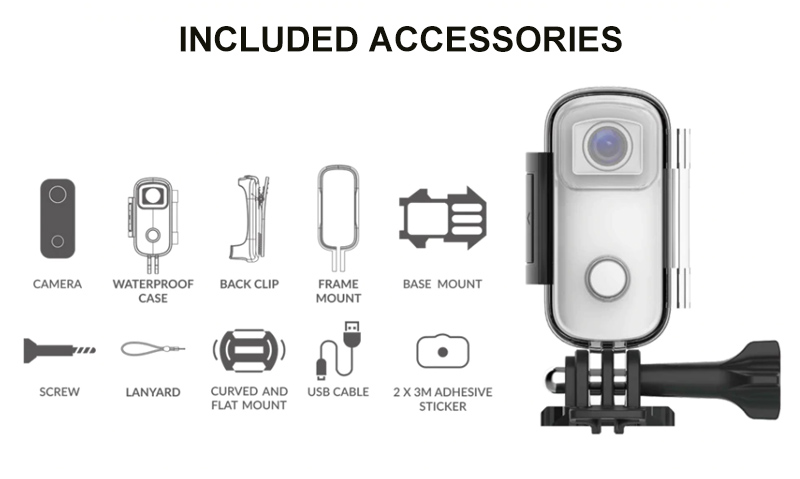 Love the magnetic hands free mount. Fits a niche purpose
I used to have a gopro hero and had to buy a bunch of mounting options like a head mount, chest mount, car mount etc that were bulky and expensive. What I love about this akaso is that it's so convenient and all the mounting option are already in the box. The magnetic holder makes it a breeze to attach, and the various mount options allow you to mount to a tripod, to your collar, to your keys, and more. It's very well thought out and designed for a casual user! I'm not heliskiing or sky diving so I really don't need an ultra strong gopro mount! I just need to easily clip the camera on my shirt so I can video tape my kid handsfree. This is clearly designed for people like me and the whole thing costs less than what I paid for *just the mounts* for the go pro system.Video quality is great - let's be honest I'm not steven spielberg and I don't need 8k ultra dolby whatever vision. Really glad I don't need to blow $500 on a gopro when this is actually better for my needs.PS - cool that it's sponsored by a famous rock climber! If you've seen the free solo documentary, that guy is in it!
Possibly one of the best options at this range.
Out of necessity, and thoroughly assessing the feature set of this camera, I purchased this on a whim instead of using our other more expensive, heavier, and harder to operate body cam for touring Zion National Park over the past weekend. While clipping on, easily powering on/off as needed, we were able to focus on ourselves living in the moment more WITHOUT having to stop, grab/position a camera, and compromise our safety on a few of the more startling areas of our hikes. That in itself, was a priceless aspect of this purchase. You can actually get much more usage time than the stated 60 mins by occasionally charging with an external battery pack; we also have a 128 GB high endurance card inserted and didn't hit this threshold. To be honest, we weren't disappointed by the footage we were able to gain to show those who couldn't come with us.So more about this "keychain" sports camera--Although I'm not a videographer, for the realm of those looking withing this price range, and not needing more expensive features like IR, this thing IS the bees knees. It's light, does offer a stable image, & has a relatively intuitive interface that it connects with reasonably well through the app. I can tell it was designed by someone that realized many of us aren't going to spend a ridiculous amount for a GoPro, when there has to be better alternate options available. Regarding operation, and what's not very clear in the listing, is that it does turn on knowingly easily in the heat of the moment, and you should be able to see the long button on the side that just a requires a squeeze until the light flashes. I do own a body cam that's more expensive than this, with a much poorer interface for the consideration of 2 of my employees who are doing property management, and I would say I would rather them wear this, as not only are there better mounting options, but easier & quicker access to those clips. This is rated a little lower in megapixels than our current, but because the files are so large on our more expensive bulkier cam, it runs out of space to store them AND the files are take longer to transfer. I've realized there is a tradeoff to everything; when it comes to 4k for the average consumer, you've reached the threshold it's actually significant in transmission and also viewing.
More convenient than gopro and super cool packaging!
I've only used the 4K 30 fps mode so far for use on a FPV quadcopter. In good sunny conditions it does well, but less so on cloudy days. The EIS resulted in blury footage in the fast-moving quadcopter so I shut it off. The camera has worked well for me though I've had to press the reset button at times to get it to connect via USB-C to download files. The WIFI has worked well for me. I hope in future upgrades that they allow better control over camera settings (Shutter speed, ISO, EV, and color mode) like offered in their other cameras through the APP. This camera would be a huge hit in the FPV world if they addressed these aspects. I also have videos on YT on this and other cameras ... search Akaso FPV. So far I'm much happier with this camera vs. the Insta360 GO.
Fun camera for FPV as long as you have good lighting
Okay, so I wanted something for my wife to keep her safe when she runs. I got it as a gift and showed my mother in law. I did a quick test, it is smaller than I thought and the video is great. Now when she runs, she can use this to stay safe!
Safety for Wife
I bought this action camera for recording some of my and my kid's activities. After some installation steps and trials, it works quite well. It's a very good action camera with good resolution and functions. The most favorable feature I like for this camera is its portability. Basically, you can put it in many places to record activities, such as on a table, attaching it to a bag as a keychain, and clipping it to a pocket. A minor issue I have for this camera is the initial setup is not very straightforward. But, after some trials, it is fine. Overall, I would say that it is a good action camera. This review is based on my short period of trial. Hopefully, it has good quality and will last a long time.