10x42 High-power Binoculars, Compact HD Waterproof Low-light Night Vision Binoculars for Bird Watching, Traveling, Hunting, Football
Free shipping to eligible country
Buy KENTFAITH 10x42 high-power binoculars, compact hd waterproof low-light night vision binoculars for bird watching, traveling, hunting, football online, worldwide free shipping and 30 days return guarantee.

KF33.024

SKU:

KF33.024

45.99

https://www.kentfaith.com/GW01.0286_10x42-high-power-binoculars-compact-high-definition-professional-daily-waterproof-low-light-night-vision-binoculars-used-for-adult-bird-watching-traveling-and-hunting-football-bak4-prism-fmc-multi-coated-lens-with-mirror-case-and-lanyard
Description
* [Wide field of view]-The magnification is 10 times, which can provide you with a field of view of 168/1000m; the diameter of the eyepiece is 22 mm, and the diameter of the objective lens is 42 mm; the wide-angle large field of view, more light, wide field of view, higher brightness.
* [FMC multi-layer coating, BAK4 prism]-FMC multi-layer high-definition coating provides up to 99.5% of light transmittance and minimum distortion, which minimizes the light loss caused by reflection; BAK4 prism's excellent refractive index can effectively avoid dark Angle, the image is clear, bright without dark edges.
* [Portable and non-slip handle, durable and waterproof]-Rubber-wrapped mirror body, delicate touch, snowflake-shaped anti-slip texture, thumb anti-slip design, making the grip more advantageous; ergonomic design, comfortable grip; environmentally friendly rubber, with excellent Sealing performance, wear-resistant, moisture-proof, waterproof and anti-fog, shock-resistant, and very durable outdoors. But please do not immerse the binoculars in water.
* [Easy to adjust]-Fast and high-precision focusing can be achieved through the central focus knob, and the diopter can be adjusted by slightly rotating the right eyepiece. It can be used with a tripod (the tripod is not standard and needs to be purchased separately), which is very suitable for long-term viewing.
* [Wide use]-Provide a lanyard, which can be fixed on the binoculars, convenient to take the binoculars anywhere; this is specially designed for bird watching, hiking, hunting, mountain climbing, traveling, football basketball or sports games, concerts design. Tips: The binoculars have low-light night vision function and can be used at night, but they cannot be used in a completely dark environment.
Shipping
Free shipping to eligible country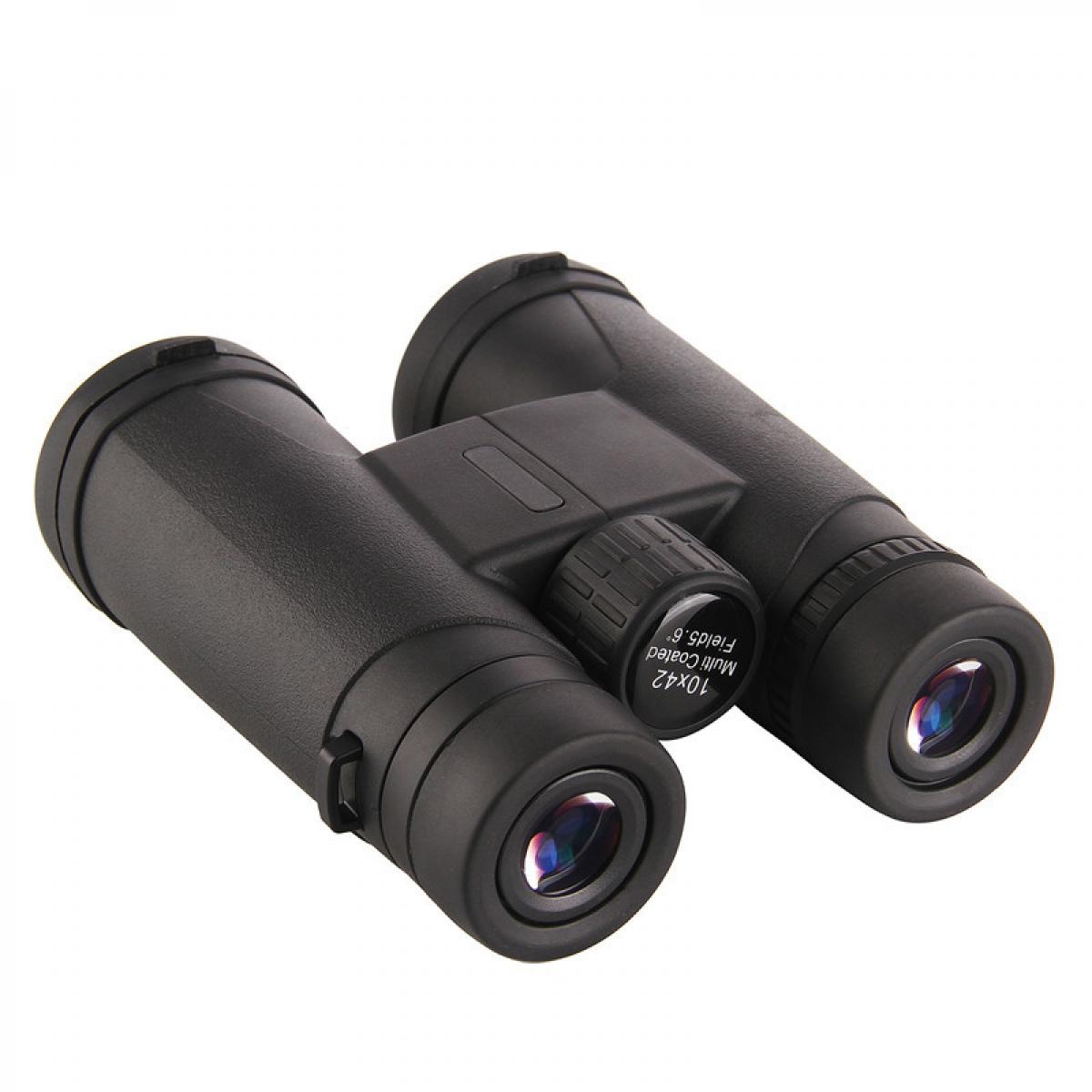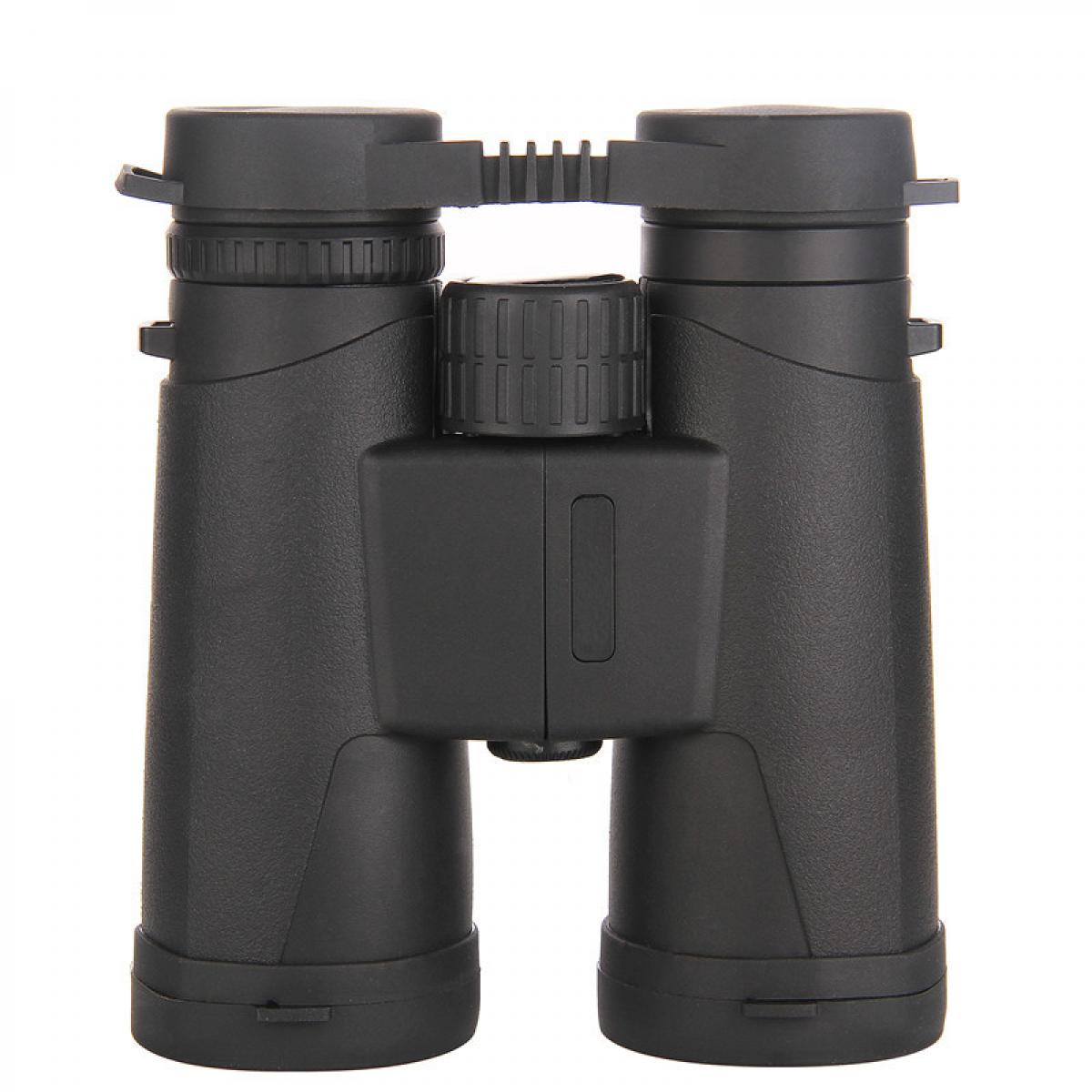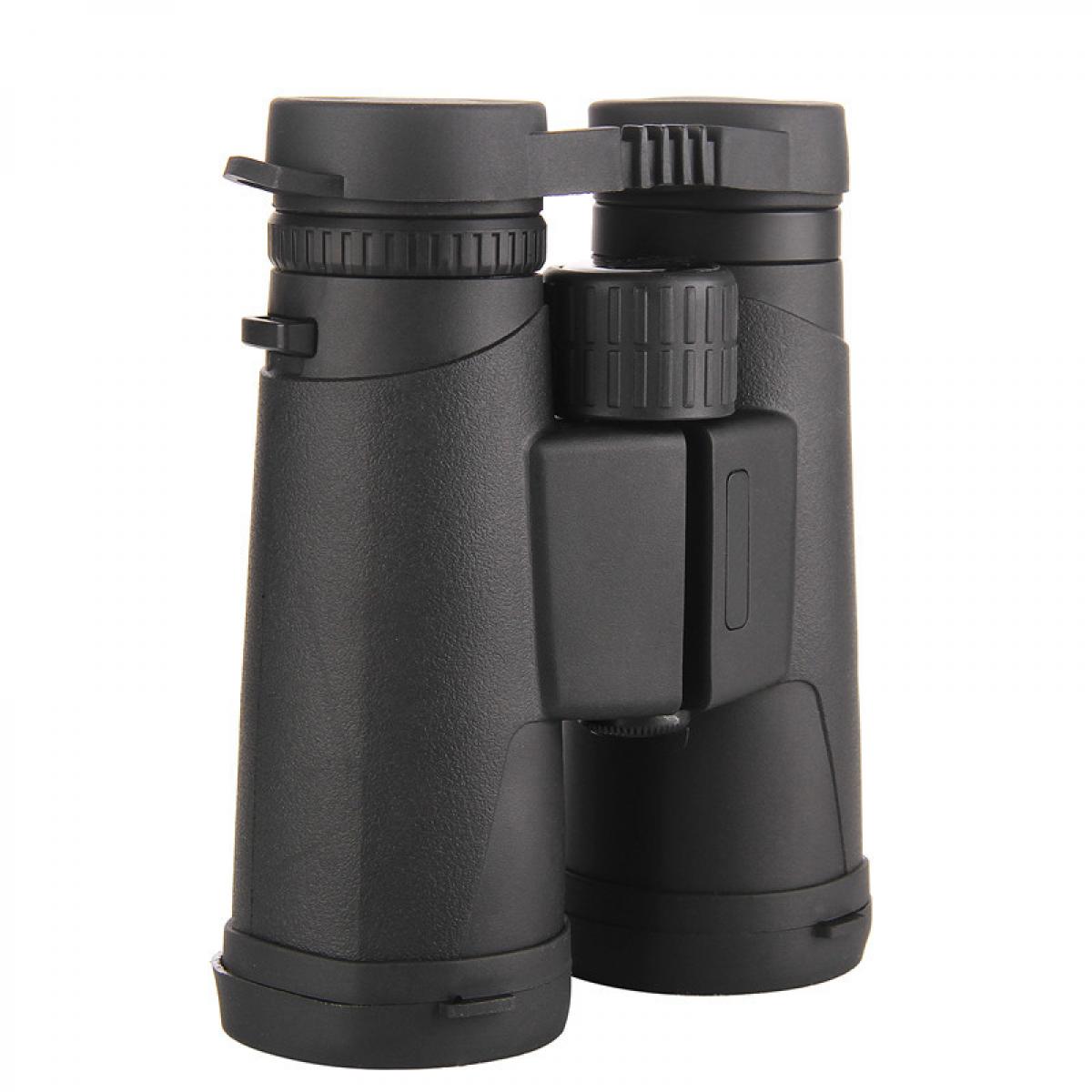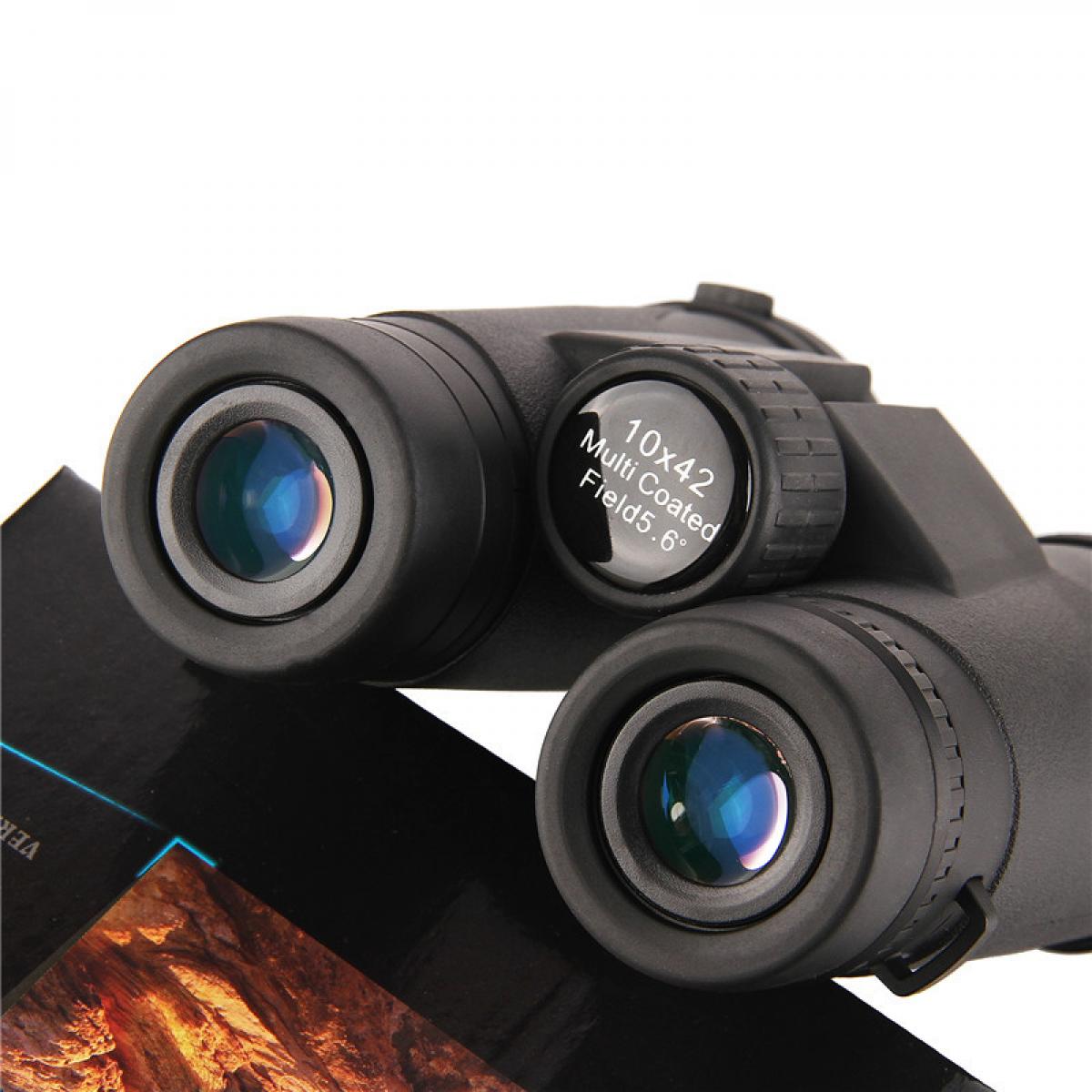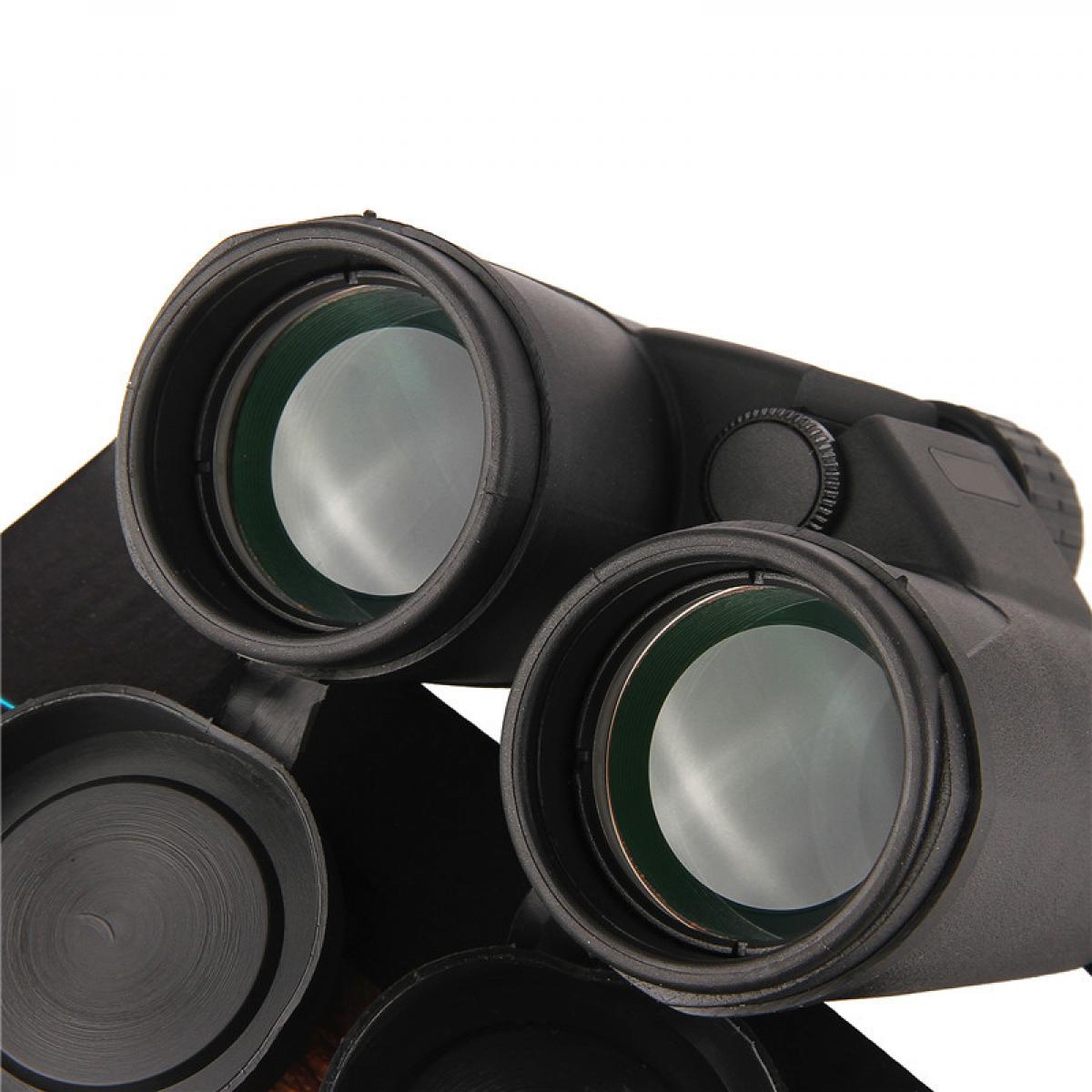 | | |
| --- | --- |
| product name | 10*42 |
| gain | 10X |
| Eyepiece caliber | 22mm |
| Objective lens aperture | 42mm |
| Prism material | BAK4 |
| Prism system | Roof |
| Focusing system | Central focus |
| Field of view | 168/1000m |
| Product Size | 15.1*13*5.5cm |
| Product Weight | 551g |
| Package dimensions | 19x16x7cm |
| Package weight | 650g |
| packing list | Telescope *1 |
Very good packaging and product. Good for field work and bird watching.
02/06/2021
It's early days with these (1week of use) but so far I am very happy with the quality of vision these give. I bought them for viewing sports and they are very clear. Reasonably compact also.
01/06/2021
Great for general use. Good quality.
31/05/2021
Arrived the next day . . they work great !!
30/05/2021
A
Yes. The binoculars have adjustable rotating eyecups. Those who wear glasses will be more comfortable viewing with the shortened eyecups, while those who do not wear glasses usually prefer the longer eyecups.
A
10x42 means that the binoculars have 10x magnification (compared to the naked eye) and an objective diameter of 42mm. 10x42 are best for bird watching, hunting, concerts, sporting events etc. They have higher magnification, good light quality but are still easy to hold steady. 12x binoculars are difficult to hold steady and 10x50 binoculars allow more 8x binoculars have lower magnification, lower light and lower image quality. In our professional experience, most people prefer the 10x42.
A
Step 1: Being careful not to touch the lens, cover the right objective lens (or close your right eye) and turn the central focusing dial until the image seen by the left eye is clear. Step 2: Cover the left lens (or close the left eye) and this time instead of turning the central focusing wheel, turn the diopter adjustment ring (located near the right eyepiece and displayed on the small image in the upper right) until the image is clear. Step 3: Finally look through the binoculars with both eyes until the image is clear and sharp.